The Best Cocktail Outfits We Spotted on WMG Brides!
BY Sakshi | 15 Nov, 2017 | 5217 views | 2 min read
Cocktail outfits can be very tricky, especially if you're planning to wear a gown... there's a very thin line between tacky and classy when it comes to this one, but here are some brides who managed to pull off a super glam look with some fab outfits! So here are some of our best picks! BTW, we did notice that Manish Malhotra seems to be quite a favourite when it comes to bridal evening gowns! 
This bride's sparkly glam beige gown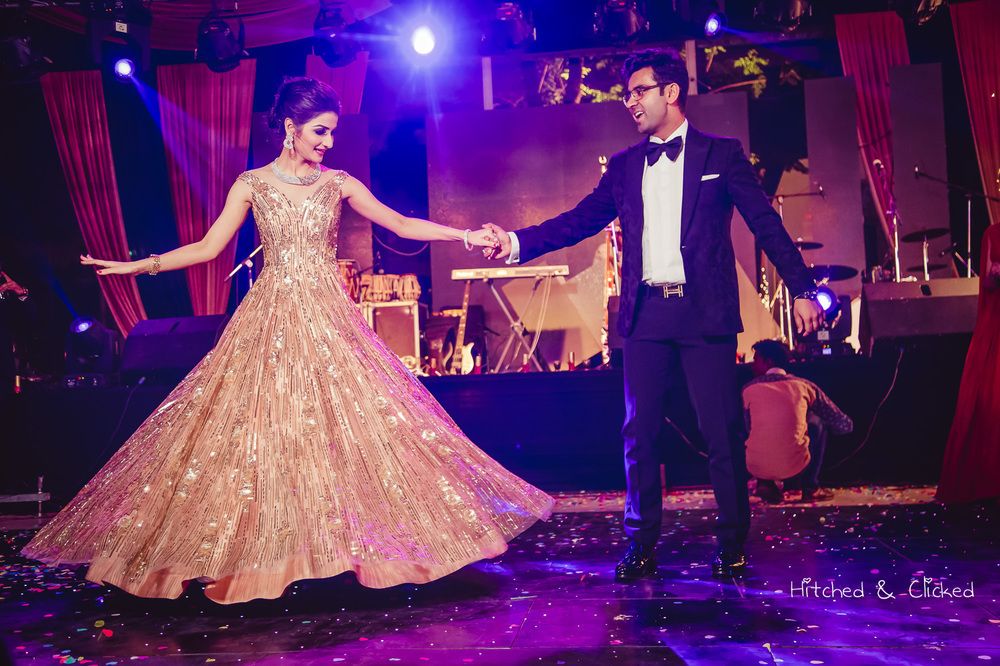 Image via Arshiya & Akshay (Delhi); Outfit by Manish Malhotra
This bride's light grey ruffled gown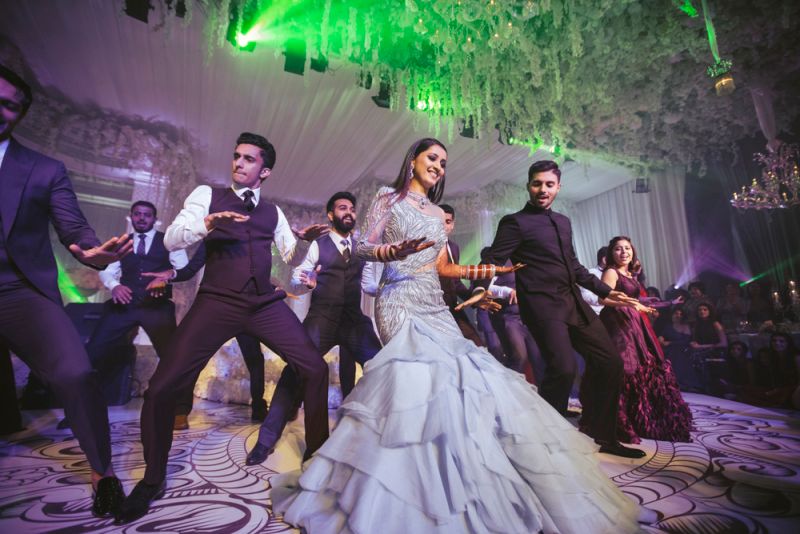 Image via Sagar & Subiya (Bali); Outfit by Ecru
This bride's midnight blue ombre gown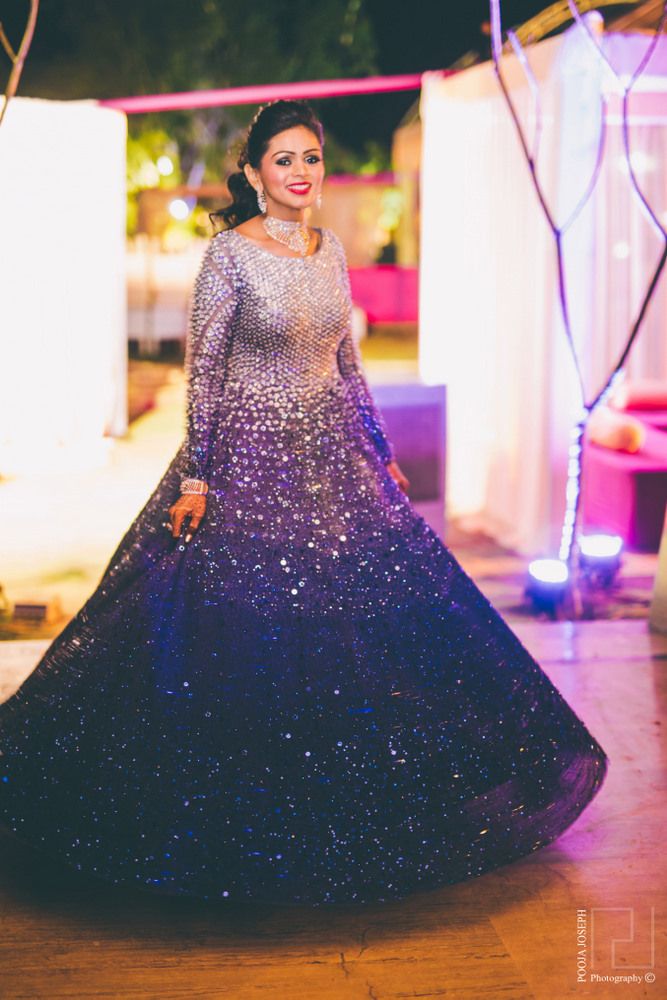 Image via Nirali & Ribhu (Udaipur); Outfit by Irrau 
This glam red cocktail gown with that unique neckline!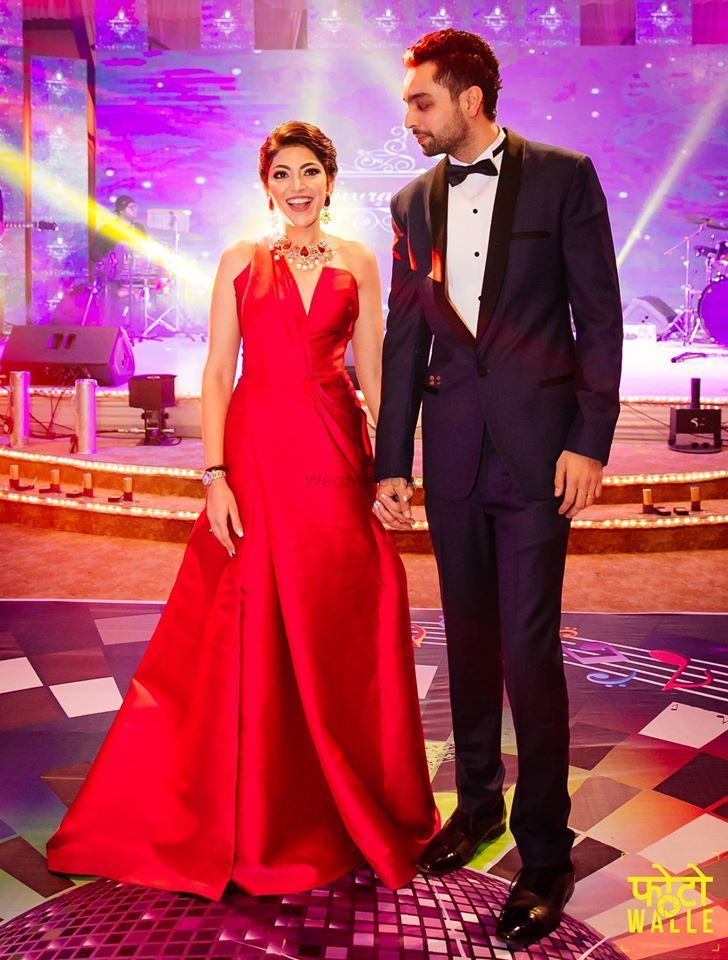 Image via Urvashi & Yuvraj (Delhi); Outfit by Monisha Jaising 
This bride's self-designed teal cocktail gown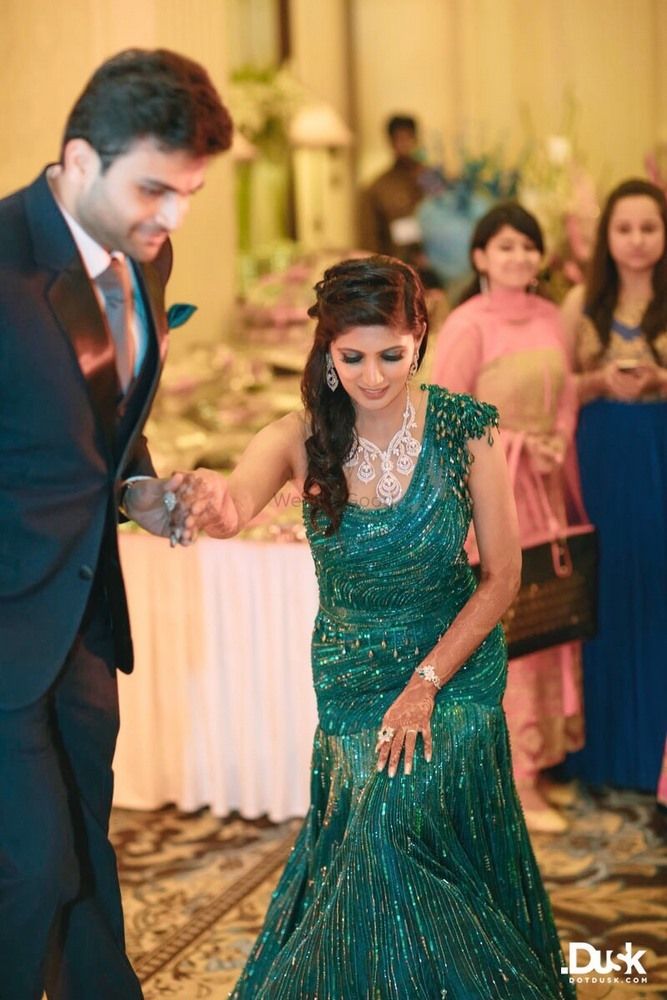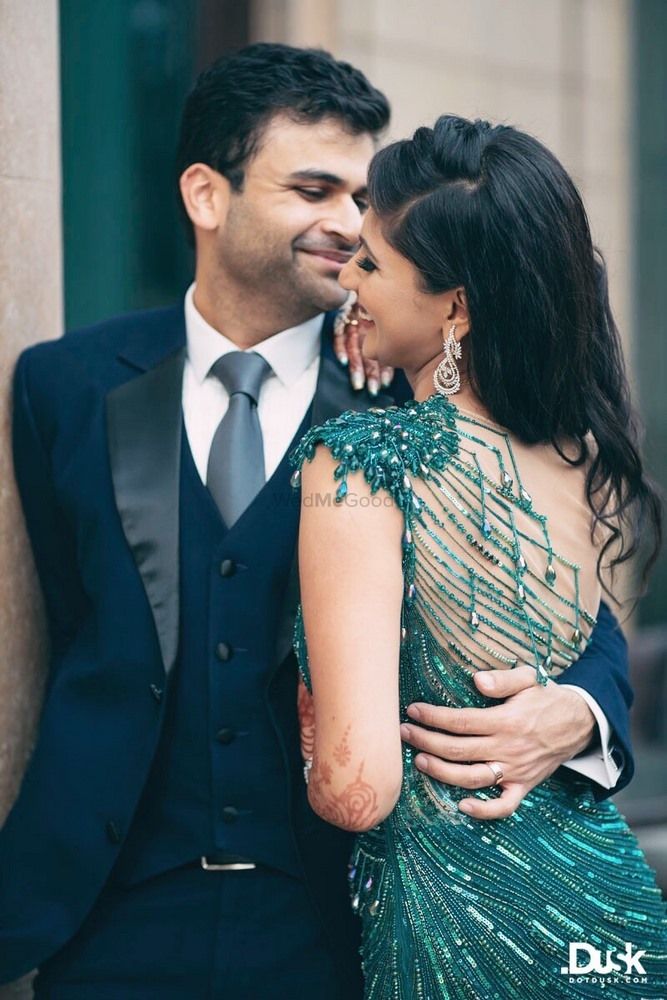 Image via Roli & Arihant (Delhi); Outfit by Roli Maheshwari Cocktail & Couture
This bride's deep maroon crop top skirt with a train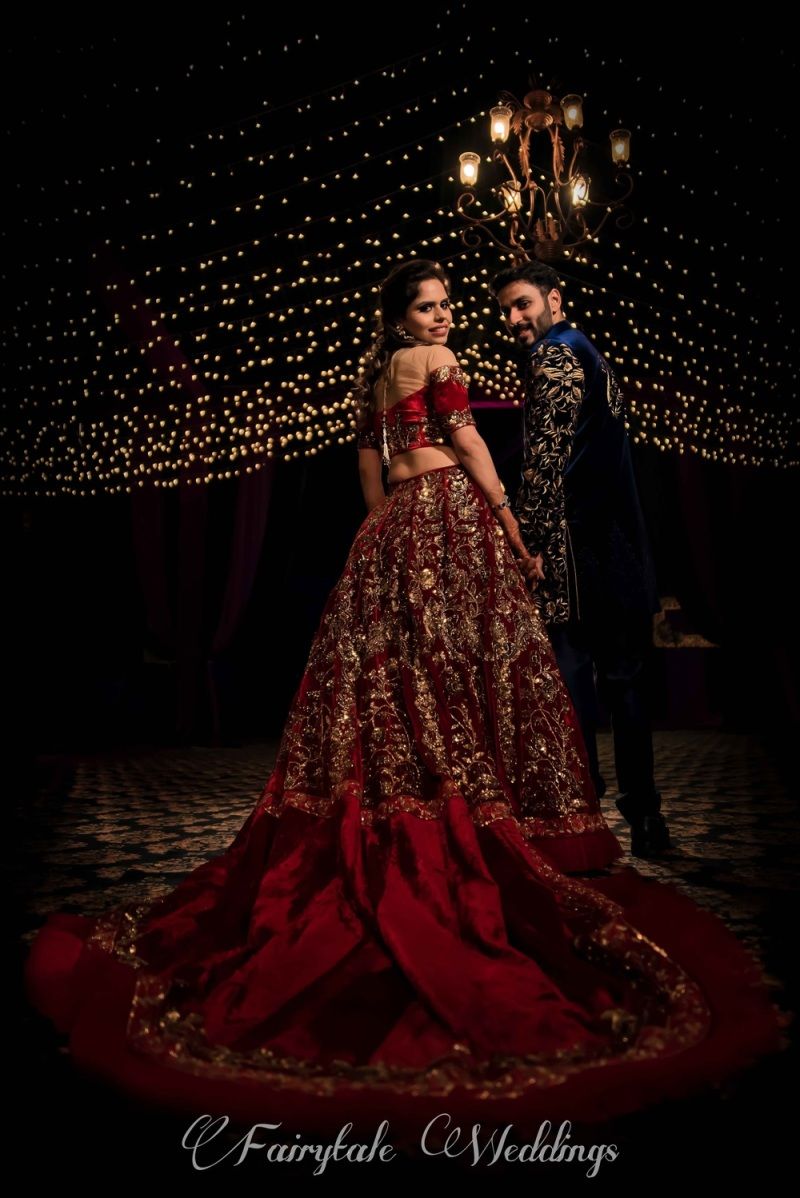 Image via Pradhi & Harshit ( Punjab); Custom-made outfit
This bride's unique light pink lehenga gown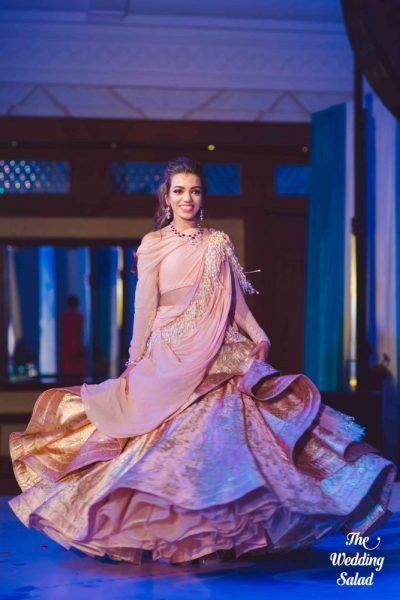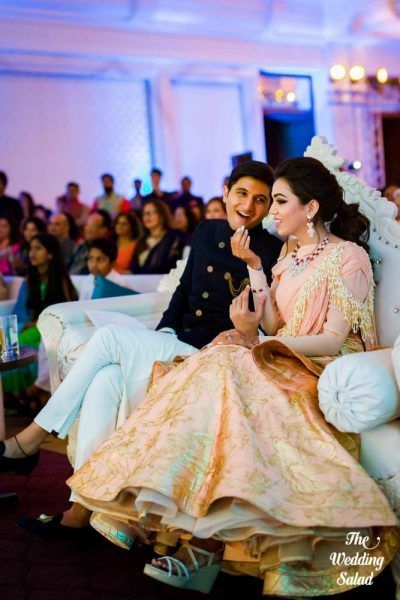 Image via Nikita & Parth (Pune); Outfit by Gaurav Gupta
This bride's sparkly nude gown with a massive train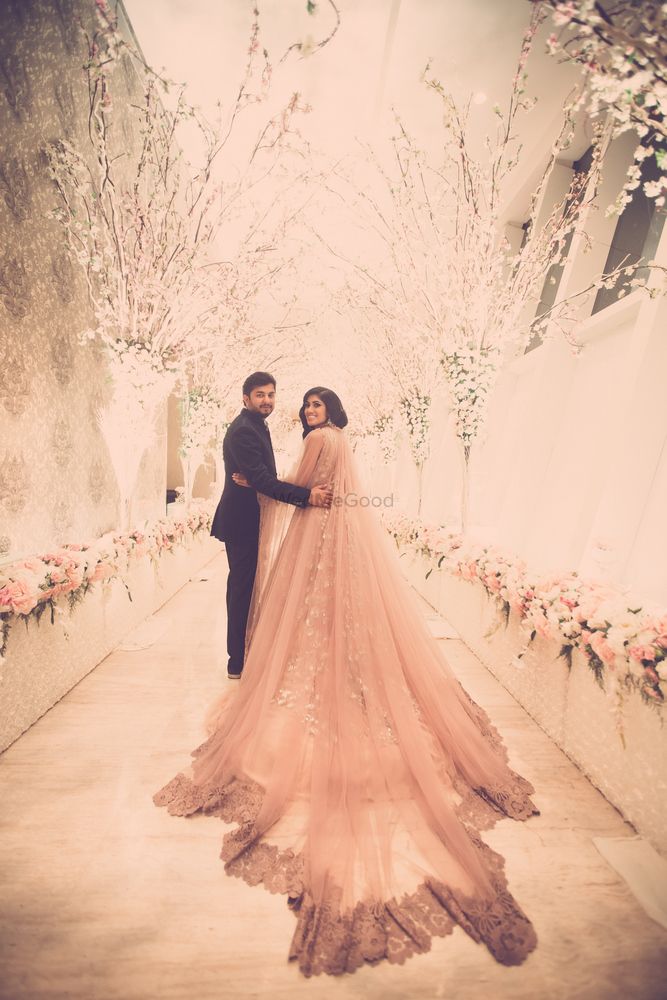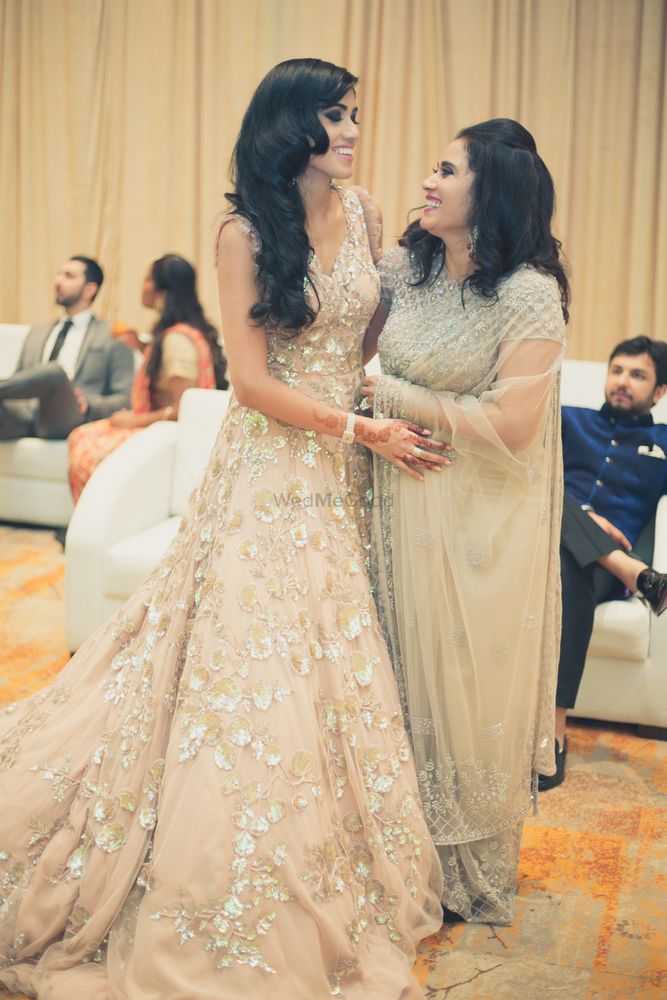 Image via Anushka & Shilp (Mumbai); Outfit by Manish Malhotra
This bride's maroon gown with an attached dupatta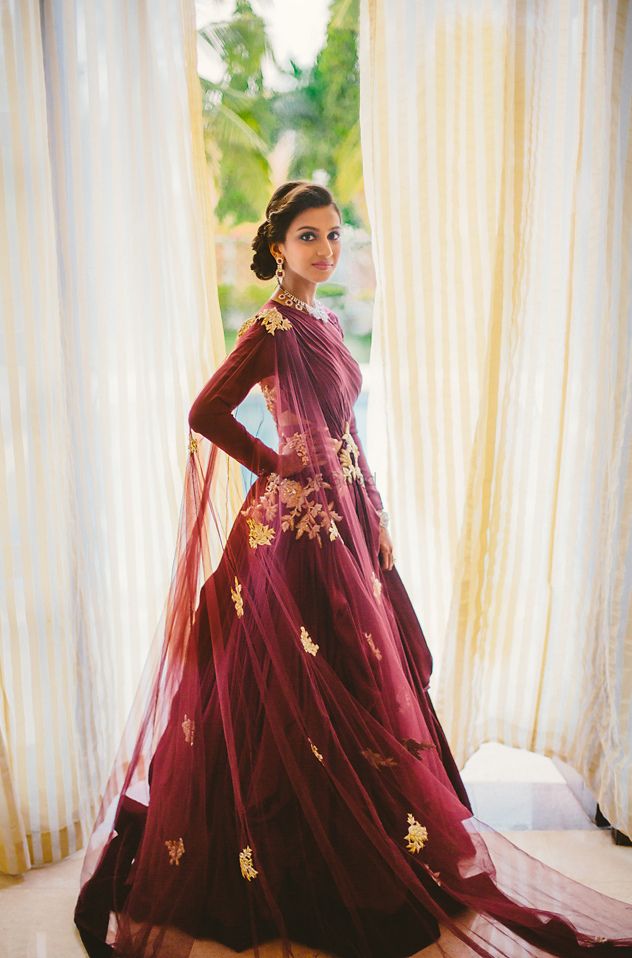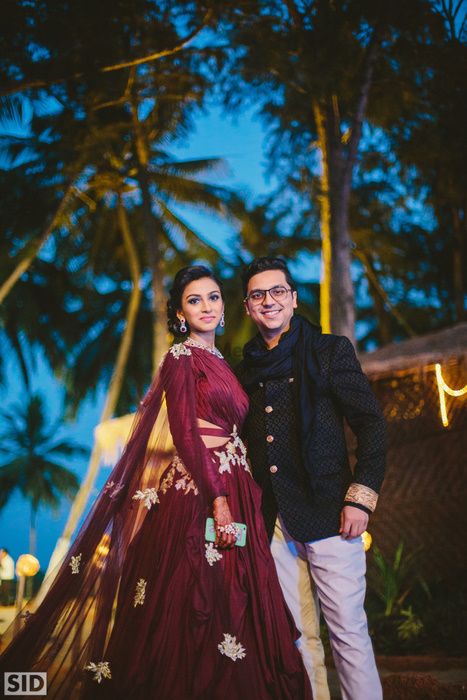 Image via Rajvi & Sahil (Goa); Outfit by Jay Makhija, Bandra★ 5
This bride's glam light peach saree gown with that gorgeous necklace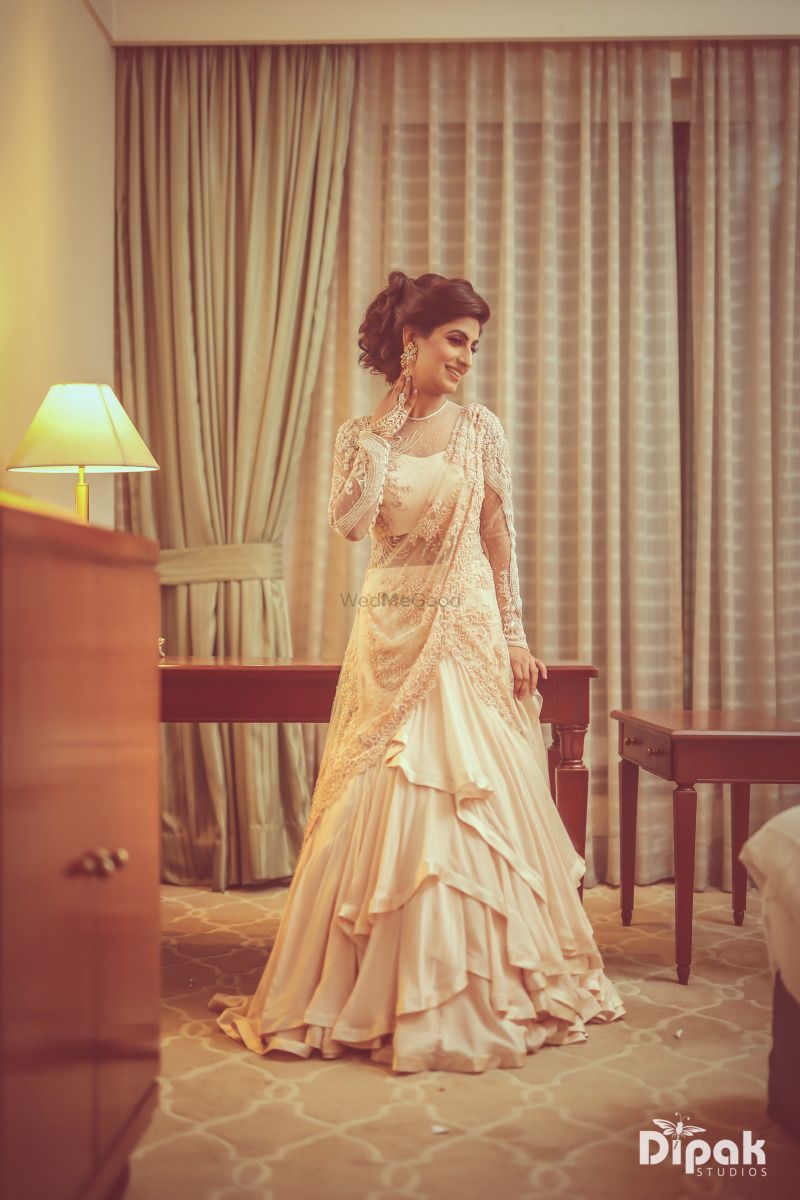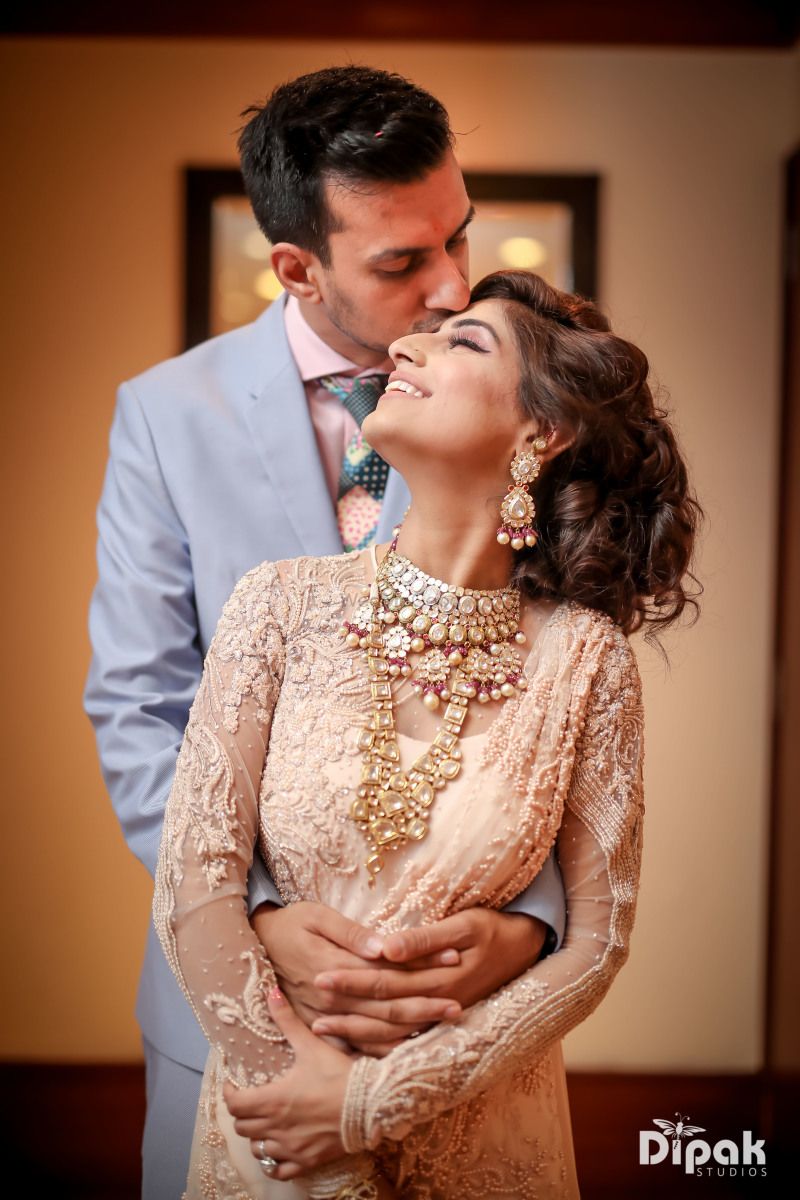 Image via Dipak Studios★ 4.8
This bride's unique off-shoulder number with a sweetheart neckline and sleeves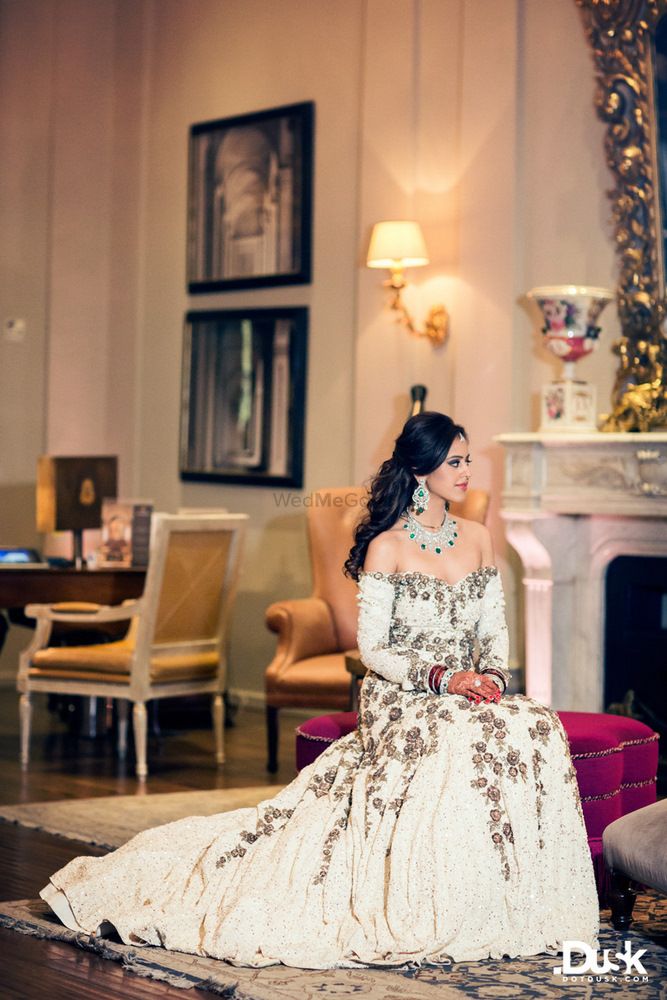 Image via Rohan & Roshni (Florence); Outfit by Manish Malhotra 
This bride's glam wine-coloured cocktail gown
Image via Shradha and Keshav (Ludhiana); Outfit by Manish Malhotra
ALSO READ: 8 Awesome Labels To Consider When Buying Your Cocktail Gown! *New Labels, New Designers