The Best Places In India For A Budget Beach Wedding (No, Goa Isn't The Only Option!)
BY Apoorva | 24 Jul, 2017 | 13344 views | 4 min read
You know as well as we that the destination wedding fever is never ending. Right from palace weddings to stunning weddings on the sea, the avenues are endless. Are you looking out for a perfect beach destination wedding location? We heard you and we got you the ultimate list in India.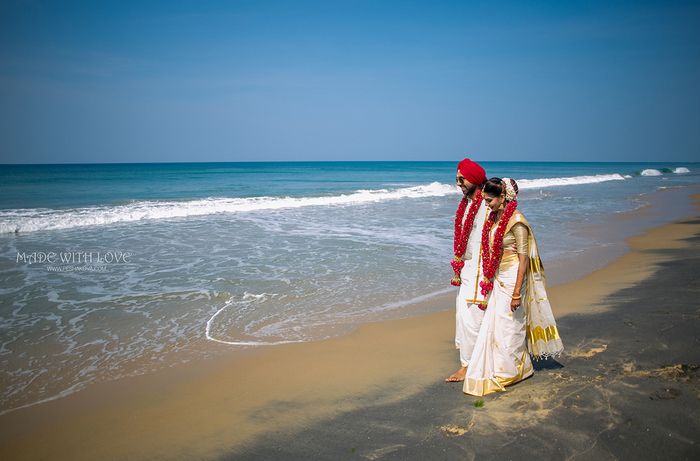 Pic via Indian Weddings by Katia at Varkala
Daman & Diu
No, D&D have more than just casinos and cheap liquor (though that is a very good point for a budget destination wedding!). The pristine beaches and warm hospitality will leave you and your guests asking for more!
Madh Island
Closer to Mumbai yet a different world, Madh Island is perfect if you want a destination wedding in the city itself! It's a perfect escape from the chaos of the city yet close enough so that you don't have to spend a bomb on transportation for your guests. Best part? The stunning view of the beach.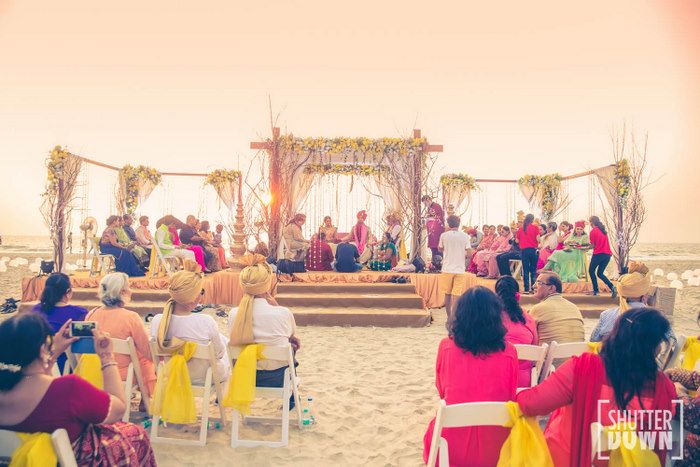 Alibaug
No, Radisson is not the only place that you can get married in Alibaug! Whether you imagine your function on a white-sand shoreline, on a precipice sitting above the sea, inside a blossoming garden, or encompassed by mountains, the choices for destination wedding areas are as boundless as your creative energy at Alibaug. It's motor-able from Mumbai as well as ferrys are available, making it a budget destination location on your list.
Gokarna 
It's probably Karnataka's best kept secret and it's really something. This hippie destination has very few footfalls and it's not really commercial at all. You will of course face the problem of finding good vendors but the beach itself is so beautiful that you don't need much. Very few hotels and truly offbeat so look for a mire intimate wedding.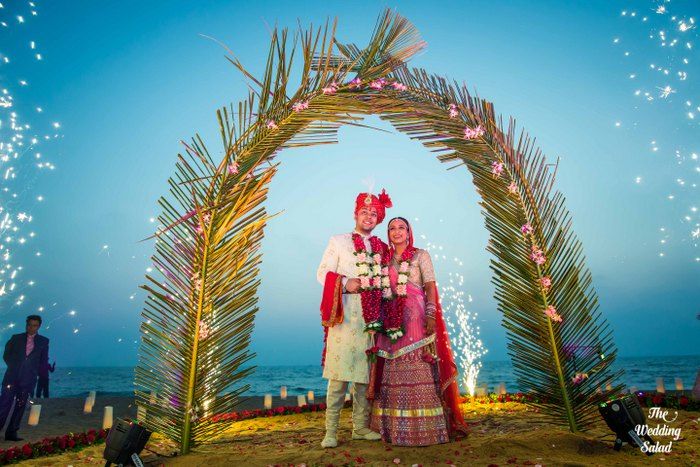 Varkala 
It's the latest destination for surfers and it's just about getting popular. Kovalam is the more expensive, more popular choice for a beach in Kerala but this one's really not run of the mill. There are only. a few hotels but the view, the view is ravishing. And you could really pull off your wedding in a good budget! Food is supposed to be super cheap. 
Pondicherry 
Well, this one is already a popular destination but it's all about finding the best beach to unwind. The Mahabalipuram and Pondicherry highway is filled with interesting resorts and tiny boutique places that make for a great budget wedding. The French touches that Pondy offers are just amazing!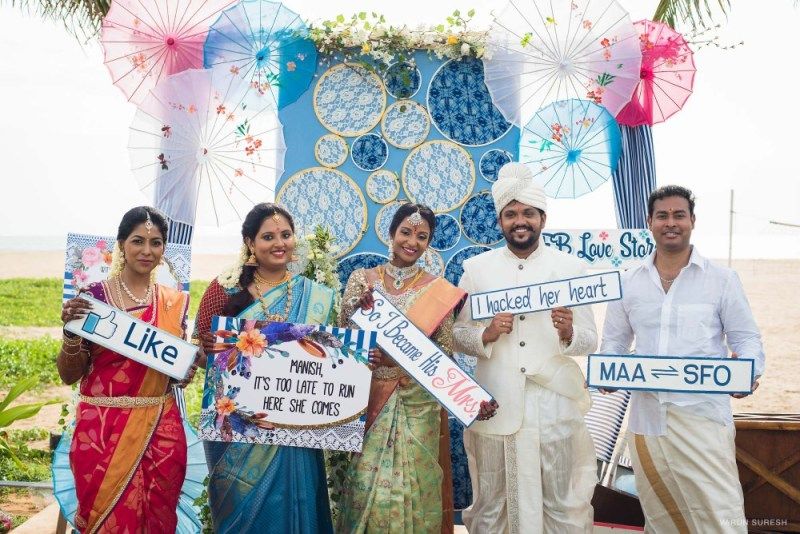 Pic via Shot Stories by Varun Suresh
Ganapatiphule 
This one's Mumbai big big secret and it's located near a cliff so really, it's a sweet deal. There are excellent views and even more interesting small hotels by MTDC that can give your guests good accommodation with a kickass spread. 
Dhanushkodi near Rameswaram 
This beach is known as the closest tip to Srilanka and is situated in an offbeat town like Rameswaram. It's serene and totally one-of-a-kind and the food in Tamil Nadu is just mouth-watering.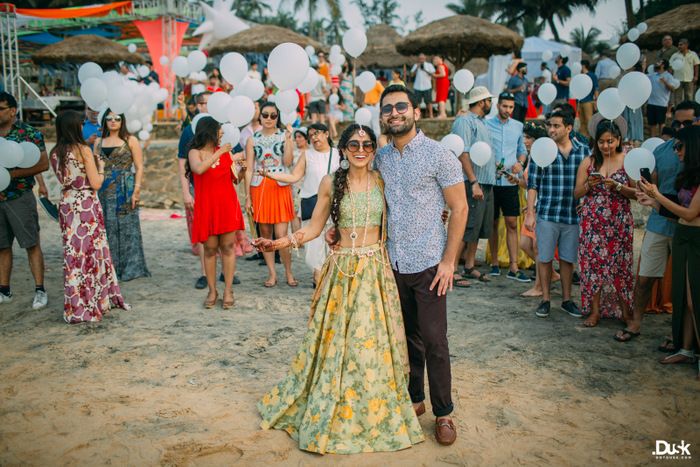 Marari Beach 
This reminds us of those very posh island beaches in remote Thailand. Really! The Marari beach near Alapuzzha is known for it's clear waters and it's villas that face the sea. Big time budget option and since it's a place that's already in the offbeat list, you should wrangle a few good deals out of it. 
If you must do Goa, then do South Goa
Yes, Goa is the most used up beach destination wedding locations, but if you know where to go in Goa, you are going to be in for a surprise! Opt for a south Goa venue rather than north as it's cheaper. It may be far away from all your commercial places, but who cares about those at a wedding. Varca, Colva, Benaulim is stunning as well as quaint which make it perfect for a small intimate destination wedding.