The hottest wedding photography trends: From Boudoir shoots to Morning After shoots with Morvi Kumari!
BY The WMG Bride | 12 Oct, 2014 | 1108 views | 6 min read
Whenever we feature a
real wedding shot by her,
we get people Ooh-ing and Aah-ing at the photographs more than anything else. In person, she could easily pass off as a quirky fashion blogger more than anything else but
Morvi Kumari's
calling is  wedding photography and this journey started when she shot her sisters wedding in all black and white. The pictures took social media by storm, and the rest as they is history. We got talking to her about the coolest wedding photography trends and some creative ideas YOU could use for your own wedding
The many shades of Morvi Kumari...
Morvi, there is a certain undefinable quality to the way you edit your photos.  Tell us more….
Let me begin by thanking you for your generous words.  Being a very vintage person at heart, I like my images to have a certain medieval classic feel.  My editing style and imagery is absolutely a reflection of my perception of beauty and what appeals to my senses and pleases my eyes. My background in fashion has a huge role to play in refining my style and giving it an editorial look. Also, I am not scared to experiment and break the rules. Some times mistakes are the best way to learn unique things
How do you educate yourself to take better photos?
Evolving over time has simply come from being honest with myself. Brainstorming over my weaknesses and how I can improve them. I'm not big on comparing myself to the industry, as we all see in such different ways. I also travel a lot to keep my self-inspired by global trends. Basically just being out there and doing more work, for business or pleasure, is how I've always grown as a person and a photographer.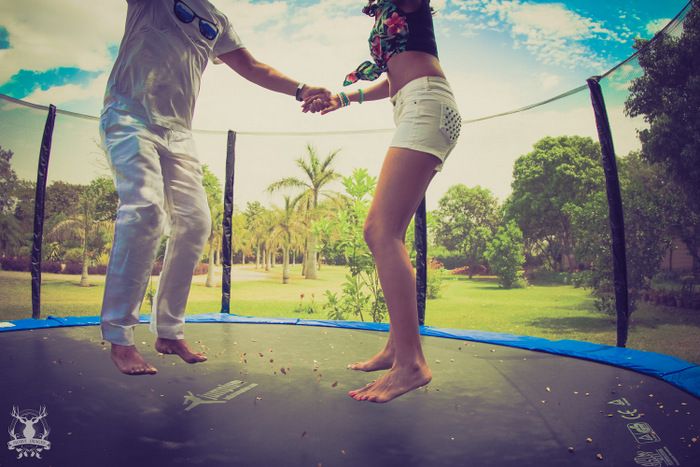 A stunning photo in a styled pre-wedding shoot  by Morvi Images
If we give you FULL freedom to script a 'dream pre-wedding shoot' to photograph what would it look like?
I am a sucker for adventure and mysteries and I  could come up with so many fun ideas to incorporate those. Starting with a crazy
sky diving shoot
. Imagine a couple kissing each other in free fall. Would make a hell of a picture.
Romantic hot air balloon ride
in Cappadocia, overlooking the surreal landscape. Or my favorite would be under the
Northern lights in Alaska
. Oh! That's the dream. If I had to pick a theme it would be
'Breakfast at tiffany's'
. It can't get more elegant and classy than that.
Photobooths have become quite a common occurrence in Indian weddings. Any cool, photo booth ideas you may have?
It's not a party without a photo booth!! Photo booths represent a momentous part of the wedding, as they celebrate the memory of the wedding experience for the guests. Essentially a photo booth should be a representation of the couple's personality; it could be quirky, romantic, bold, fashionable, naughty or fun. It should definitely be treated as the high point of the wedding. Some of the photo booths I would love to see and capture guests at would be-
Travel themed photo booth
: A caravan decorated with vintage maps, globes and souvenirs from across the world.
English themed photo booth
: Royal carved sofa decorated with vintage canopy drapes, pastel color hanging frames and lots of sunflowers around.
Photo wall
: Display of family wedding pictures. On beautiful Victorian carved frames and hung over vintage print wallpaper. For me, weddings are about bringing together different generations. That's why it's amazing to have photos of grandparents, parents and others to tie it all together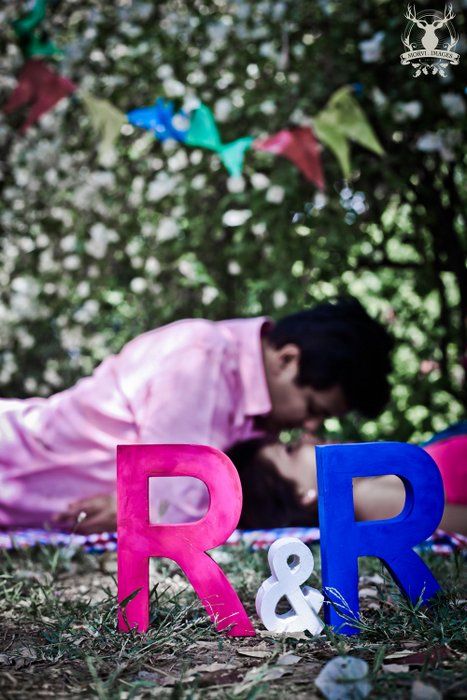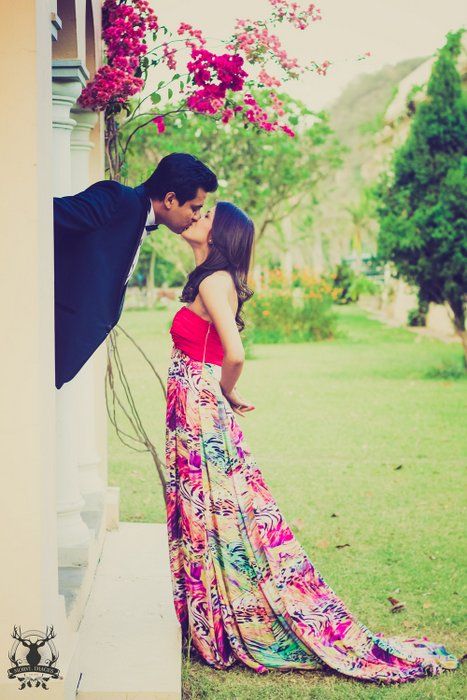 So, apart from pre-wedding shoots and candid photography, where do you think photography is headed in India?
Indian wedding photography is witnessing a glasnost at the moment. This is the most remarkable and experimental era. Wedding photography is not one of the many things at a wedding anymore, it is 'the thing' at weddings. People understand the importance of it and are ready to test the waters and have a futuristic appeal to the photographers. Some of the most dynamic trends that I see coming into play includes –
Boudoir,
which is essentially a bride's playful yet intimate shoot for her Future husband.  
Intimate Morning after shoots
on the second day of the wedding- they could be compelling images that illustrate the couple's first day together and
Honeymoon Destination Shoots
– They are the most vibrant as they require the photographer to be completely away from the couple to photograph spending some quality time during the honeymoon together. Some other great concepts are Photowalls which  are a very special way to display memories. It not only makes for a great photo booth, but also is a reminder of special bonds. If not till now, people should definitely look at this as an option here in India for their weddings. As I foresee there would savvy grooms who would want to hire hidden photographer to
document their surprise proposal
. Which later can be shared amounts friends and family.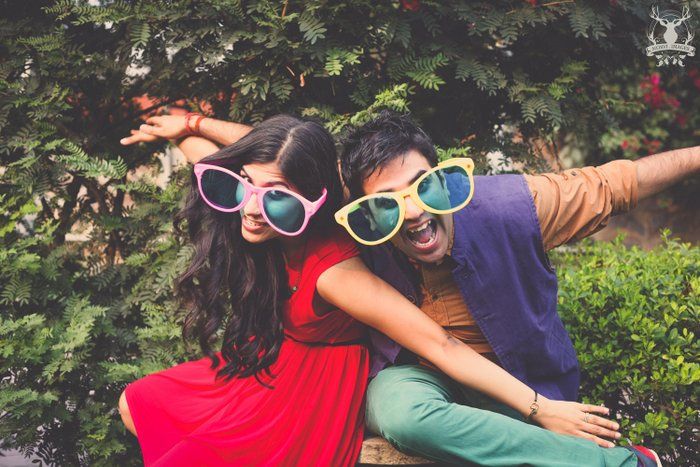 What are some important questions every couple needs to ask their photographer before deciding on hiring them?
Hiring a photographer is a significant art for any couple that understands the value it will fetch. There are a number of things a couple should ideally evaluate before hiring a photographer.
Consciously researching a professional photographer.
Choosing a photography style that is identical to couple's personality.
Never overlook a photographer's personality. He/she is going to be a very substantial participant in your wedding day
Doing a through reference check to have a comprehensive understanding of the photographer's operational approach.
Formalizing the terms and conditions in a contract to ensure the seamless photography experience on their big day.
Settling on the usage rights of the wedding pictures to avoid any sudden surprises.
Is there anything the couple can do, to contribute to great images on their wedding? Any things they should keep in mind?
The best thing that a couple can do to help the photographer capture the best of them is to be themselves. Have fun, be romantic, laugh, kiss a lot but be yourselves! The more natural you are the better pictures you will get. For me the perfect frame is not where your hair is all pinned up to place, but the ones where the moment is perfect and it feels right. And most of all a couple should focus on having a wonderful wedding day and making it memorable. A good photographer will always find a way to capture the perfect moment.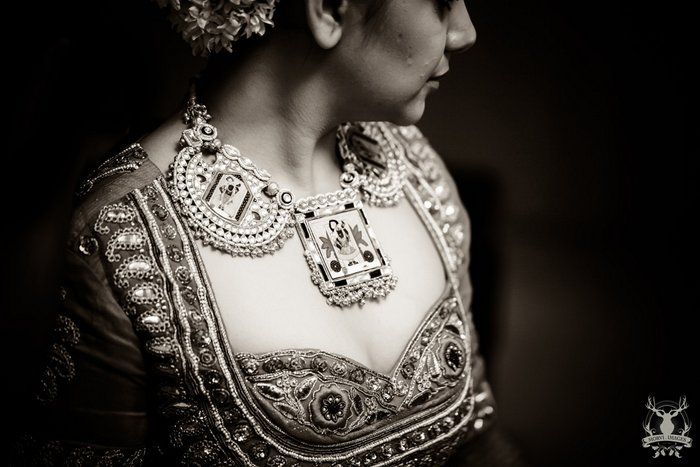 Shot by Morvi Kumari from Vidhi and Vinays wedding
[handbook]
Morvi Images
is a member of the
WMG Handbook
[vendor]