The Cutest Couple Chair Ideas For The Bride & Groom!
BY Sakshi | 10 Oct, 2018 | 2167 views | 2 min read
It's all about personalising your wedding these days, and making the bride and groom chairs stand out is something we highly recommend- after all, when you look at some of these photos, you'll realise that you've just got to have them! Yep, whether you want them simple, decked up or personalised, here are some super cute ideas that'll make your wedding pop!
This one with the fringe, lace, crystals- and the sign!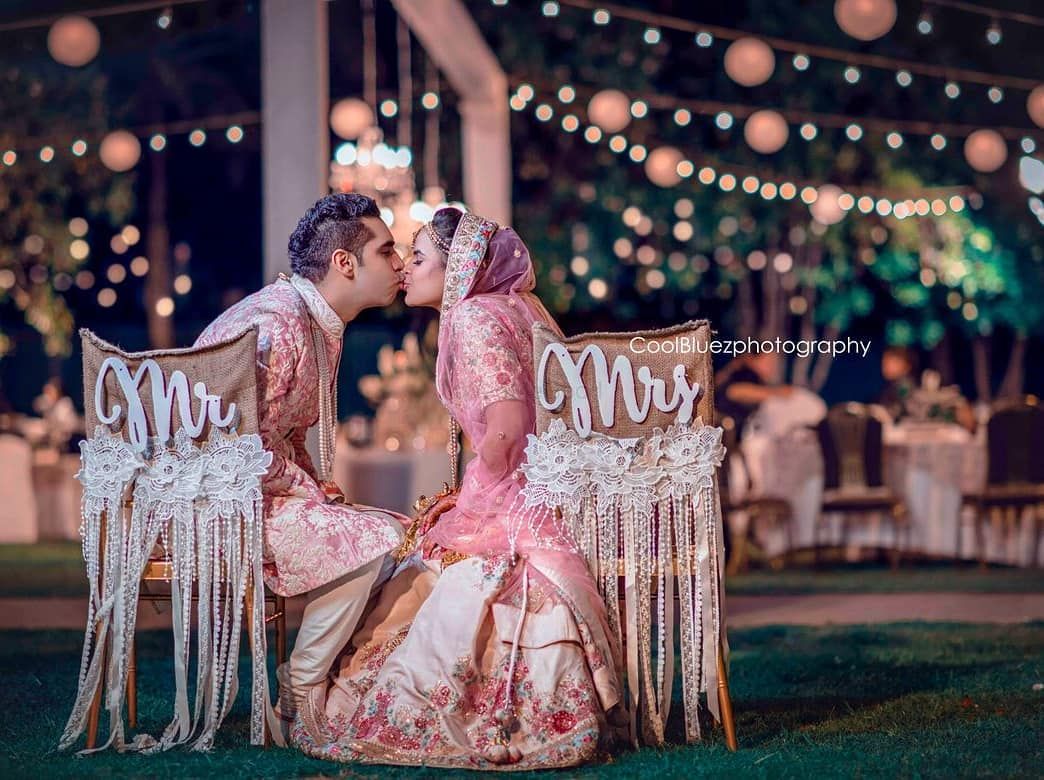 Image via CoolBluez Photography★ 4.8
Now that has to be one of the coolest bride and groom chair decor ideas we have come across- love how rustic and pretty it is!
Your nicknames!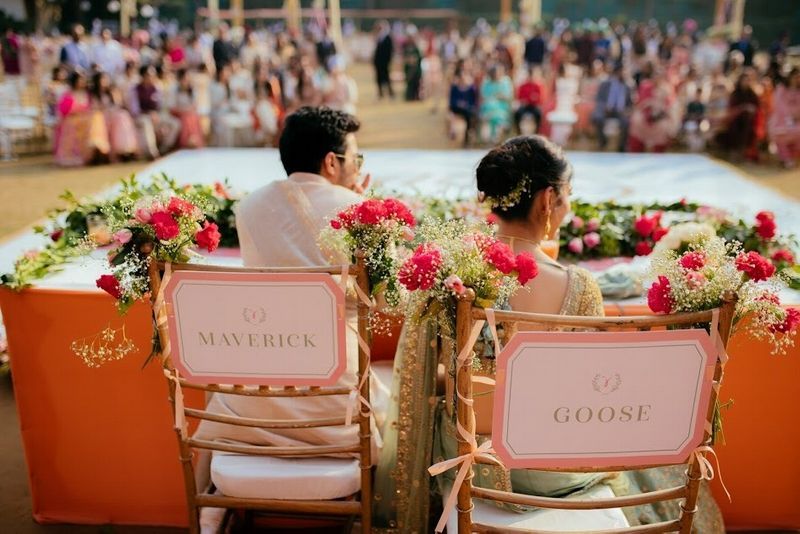 Image via Gautam & Mansha (Delhi)
This bride got their nicknames on their bride and groom chairs, and we think it's a fabulous idea!
Or a personal joke!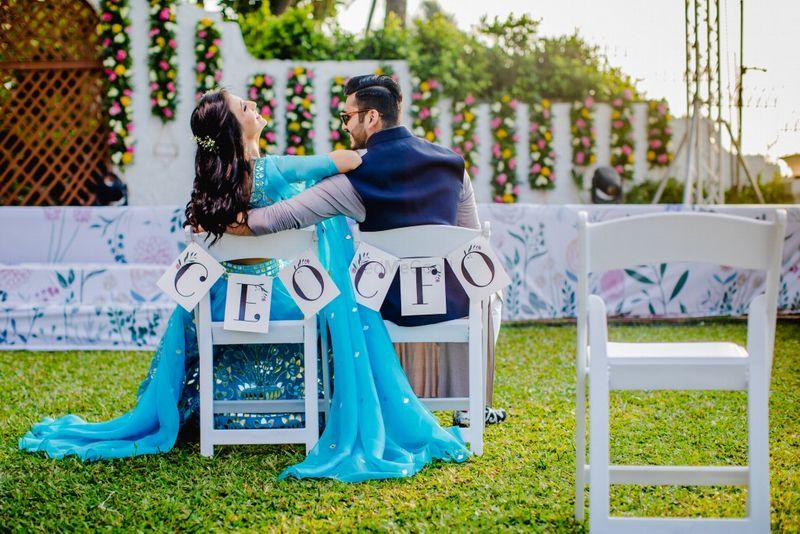 Image via Masoom & Shailin (Mumbai); Decor by Altair
Another cute idea, which we spotted at blogger Masoom Minwala's wedding! 
This one with an overload of florals that we love!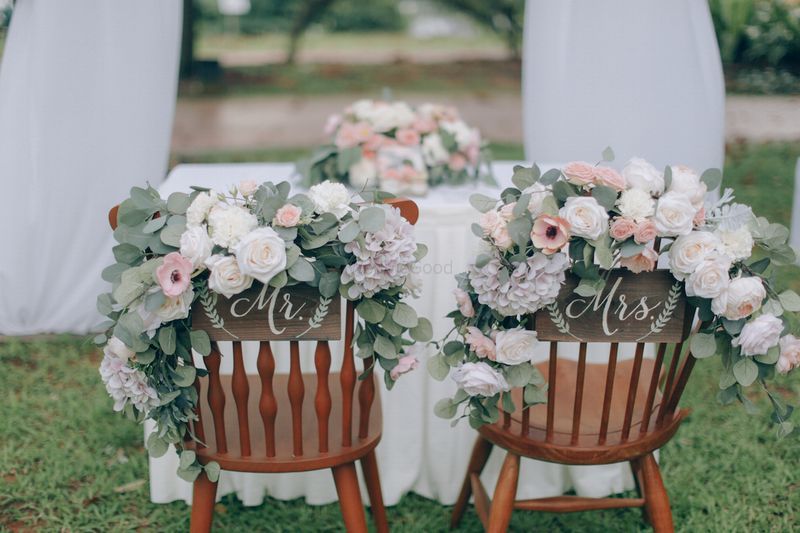 Image via Gurpreet & Raj (Singapore)
So dreamy and pretty! Love the tumbling florals and that simple wooden sign!
Ghost chairs with a sign and floral arrangement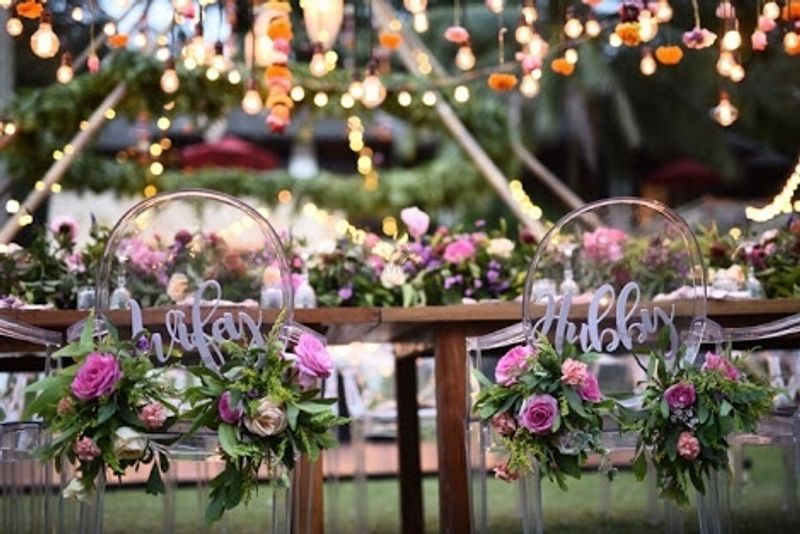 Image via Luxe Events★ 5
Ghost chairs are all about that modern cool look, and these look dreamy as well!
Or keeping it simple by hanging modern signs like these!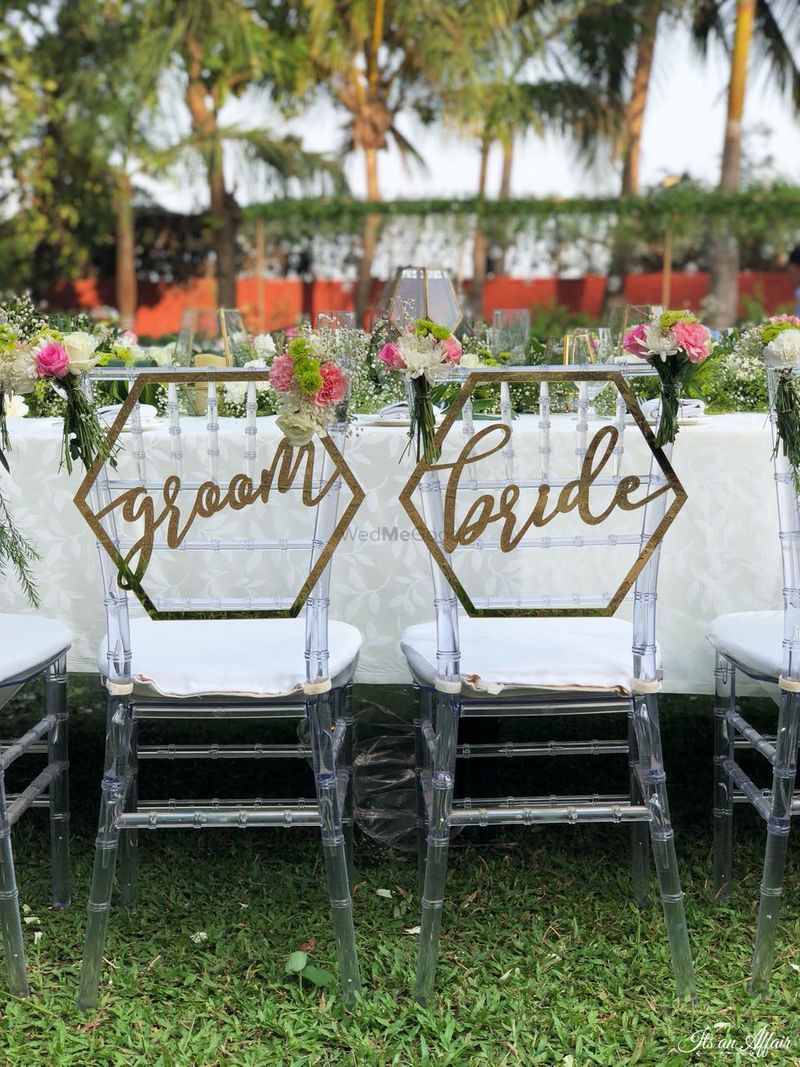 Image via Its an Affair★ 5
If you don't want to go OTT, then this one is a simple yet cute idea!
Half and half of a quote!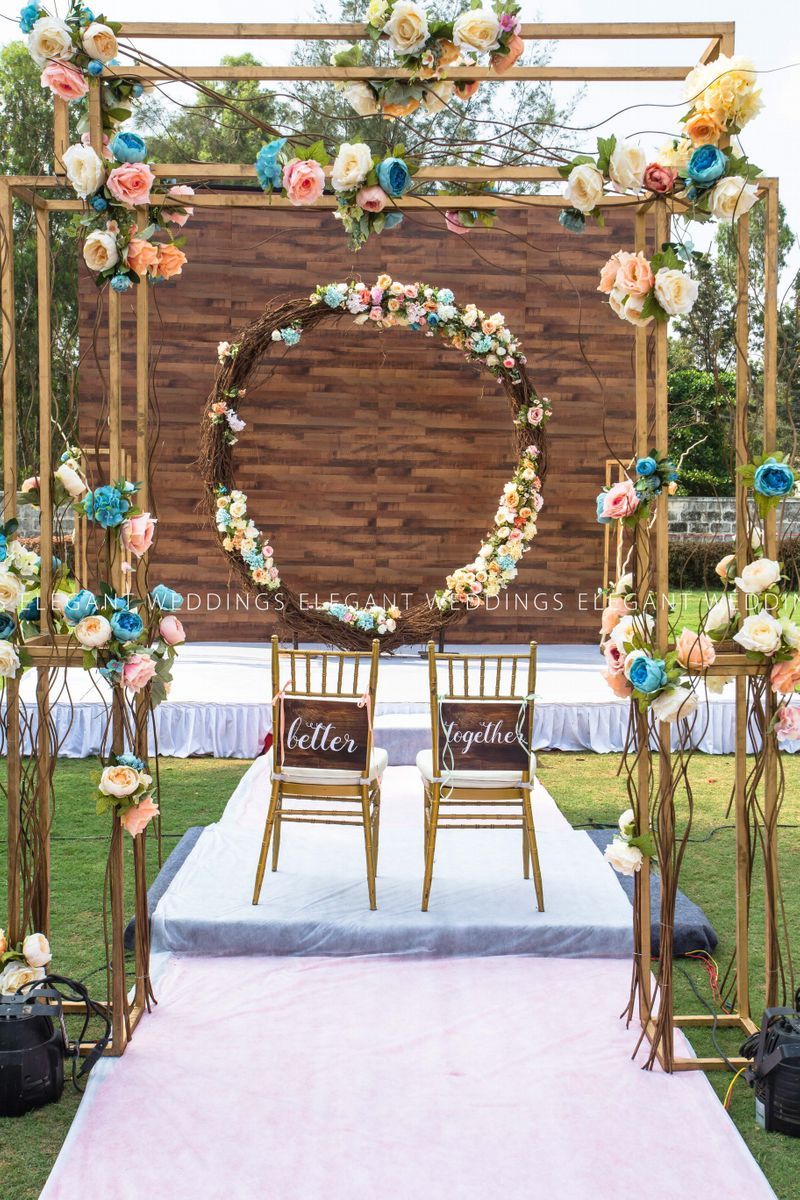 Image via Elegant Weddings★ 5
Adorable right? Half and half also works very well, and this one can be as simple or elaborate as you want it to be!
Or half and half lyrics of a song!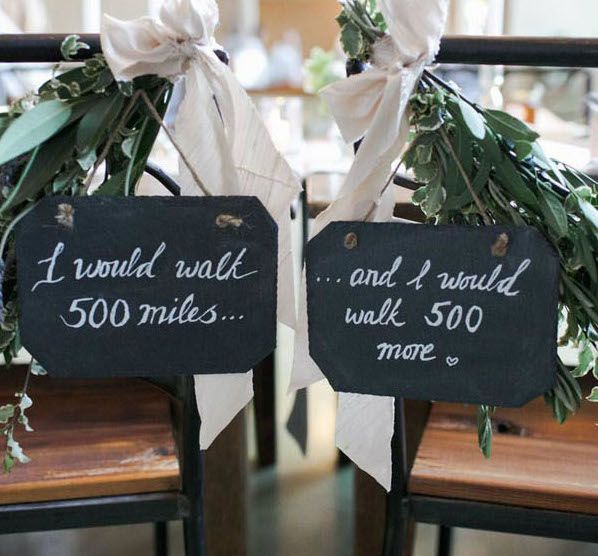 Image via Tulleandchantilly
This is another cute idea we absolutely love! Pick 'your' song and write it on chalkboards!
Or just a little sprucing up with greens to make it pop!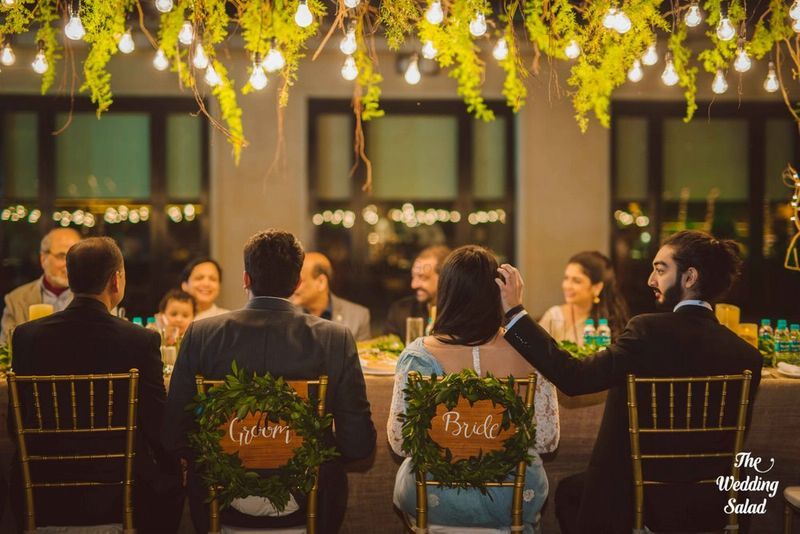 Image via Ishita & Nikunj (Alibaug); Decor by Atisuto
Just that leafy wreath around the signs made it pop so much more! Simple and elegant! 
Chairs literally dressed up like the bride and groom!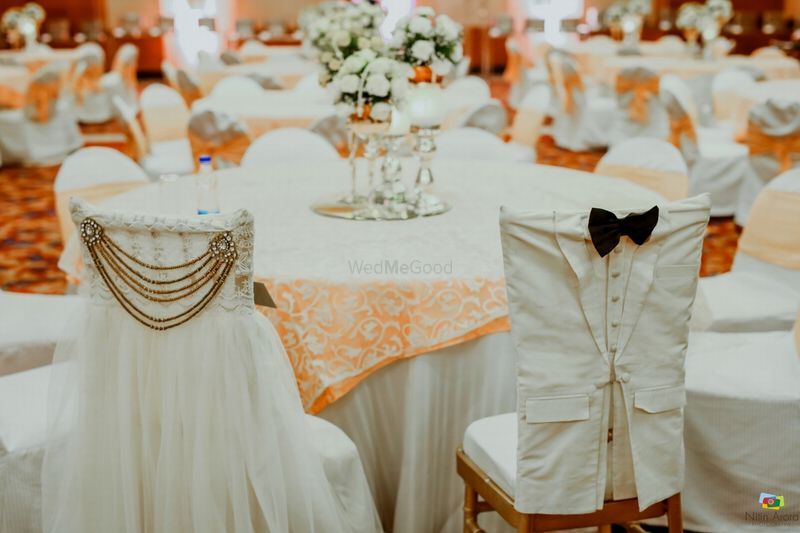 Image via Nitin Arora Photography★ 4.9
Now this is one crazy idea that is so unique! If OTT is what you want, then this is one way to do it!
Something romantic...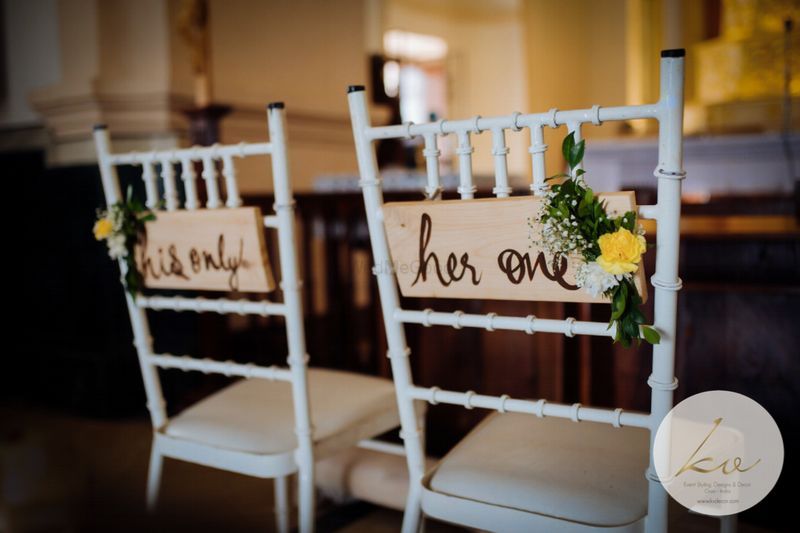 Image via KV Designs & Decor★ 4.8
So subtle and cute! 
A simple '&' to add a touch of magic!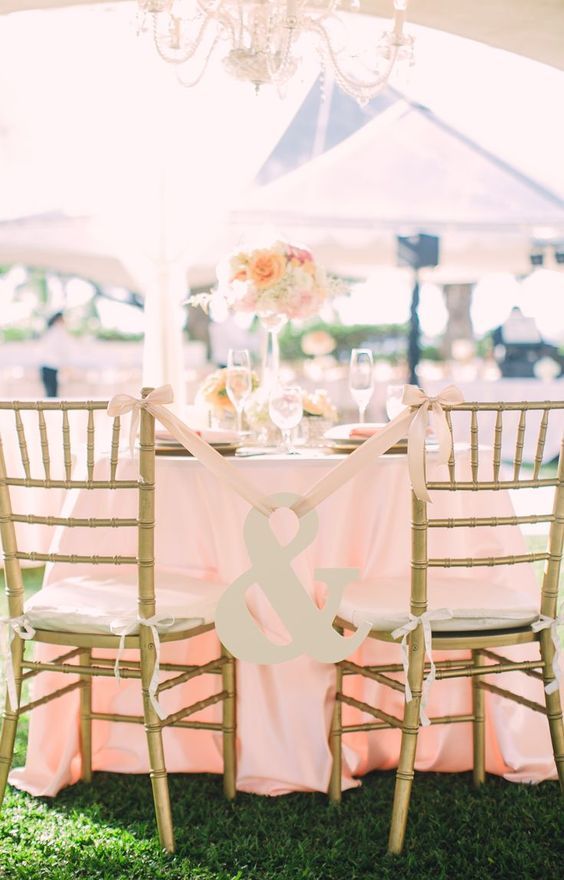 Image via Tulleandchantilly
Looks so classy and elegant!
Or something with a bit of quirk!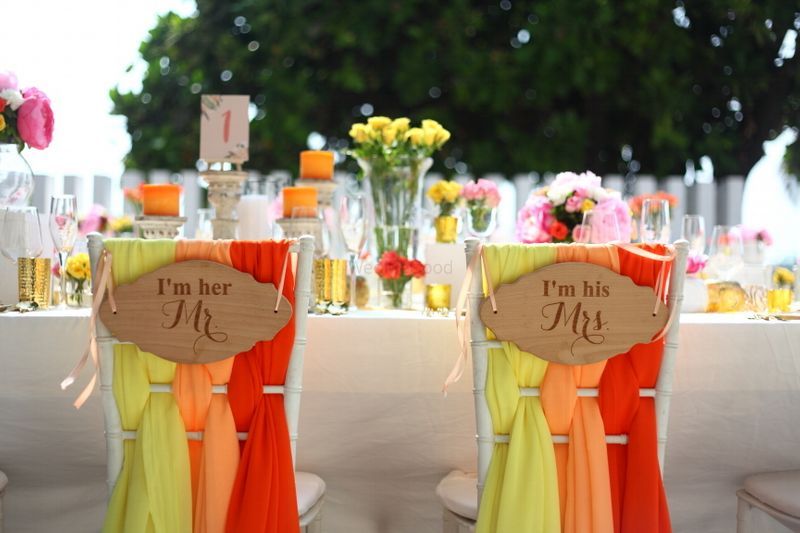 Image via Vintage Nutters★ 5
A little bit of quirk never hurt anyone, and it especially works well at weddings!
Looking for more ideas? They're right here!