The Cutest Ways To Distribute Flower Petals To Your Guests!
BY Latha Sunadh | 06 Feb, 2018 | 1783 views | 2 min read
A flower shower makes for the perfect picture at weddings. But how does one ensure that you get those flowers delivered beautifully to your guests? That's a small detail but a killer one at that so we got you the newest trends in flower petals. 
Flower Petal Bars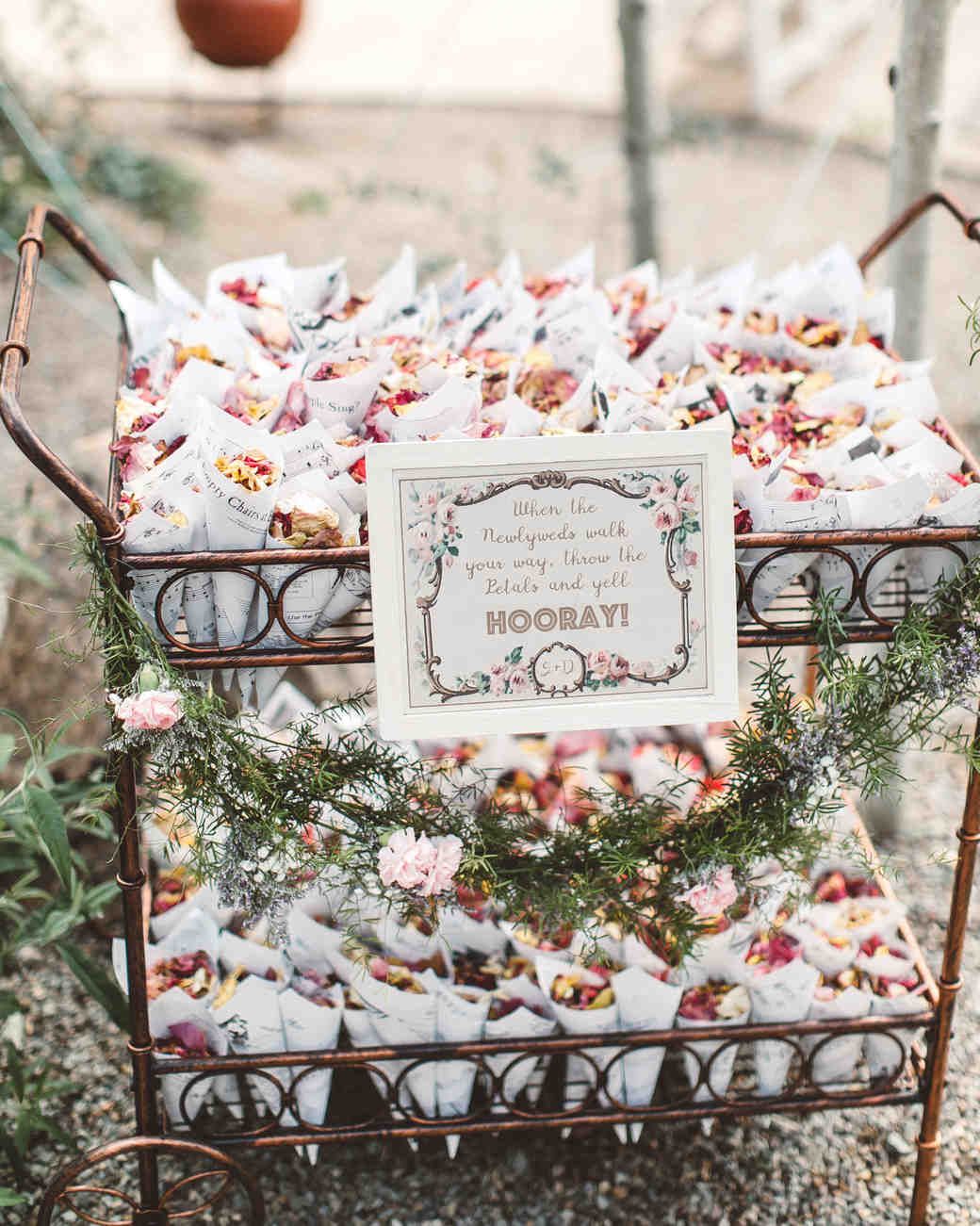 Pic via Martha Stewart Weddings
This is brilliant guys - just a cart that can be pushed by your flower girls so your guests can be impressed. Works beautifully for tiny, intimate weddings. 
Chai glasses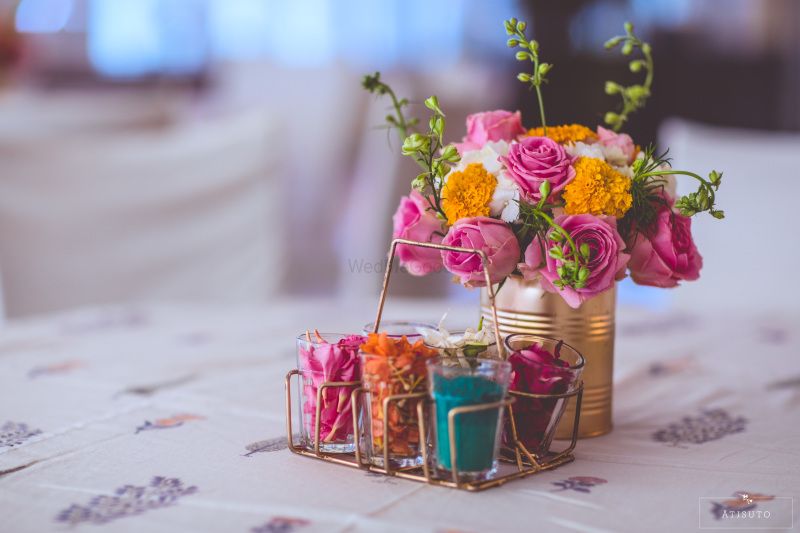 It won't be Indian-ish without including chai glasses. So hello, marigolds and more! 
Personalise the paper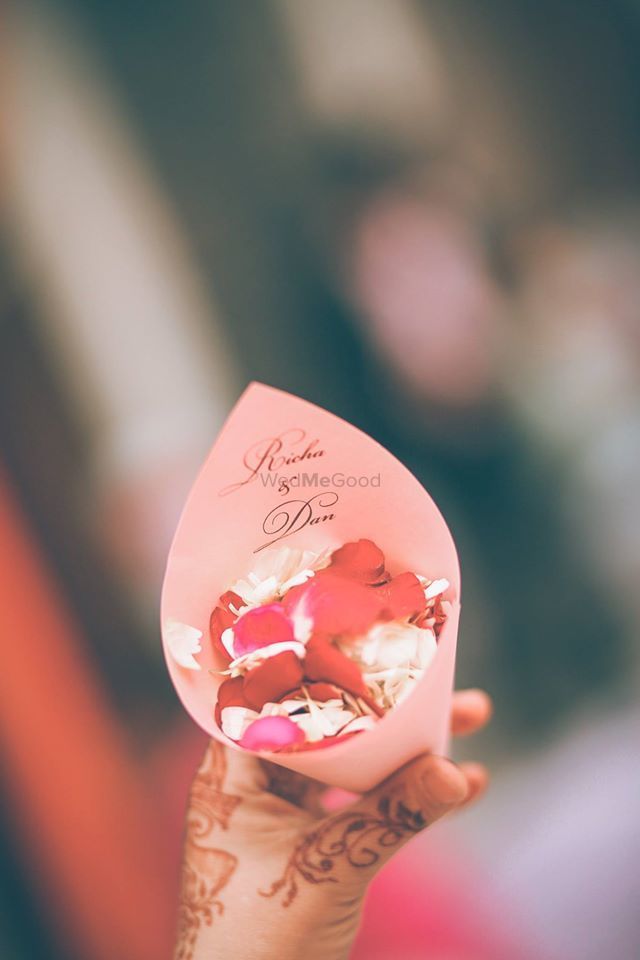 Add your hashtag, initials or names or even a cute quote so guests can keep that as a standby!
Vintage paper makes it dreamy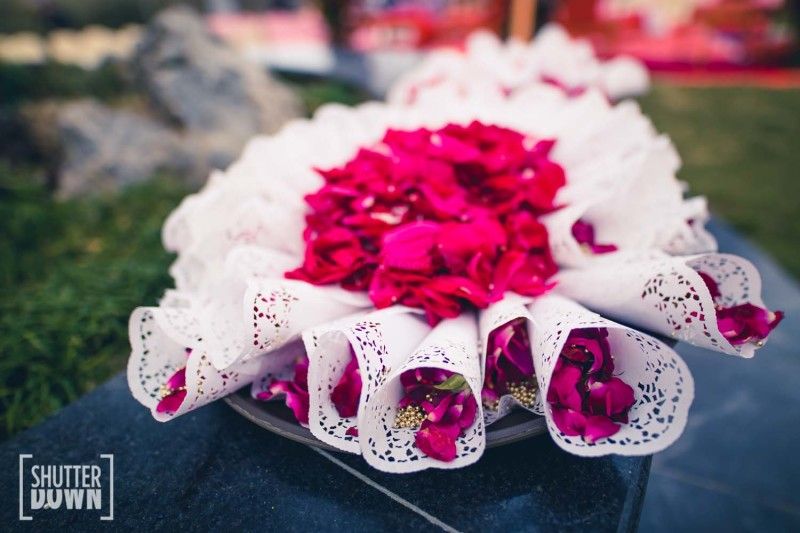 Shutterdown - Lakshya Chawla★ 4.9
Vintage paper with cut-outs and eyelets make it all very fairytale-ish, we love this chic addition! 
Confetti Poppers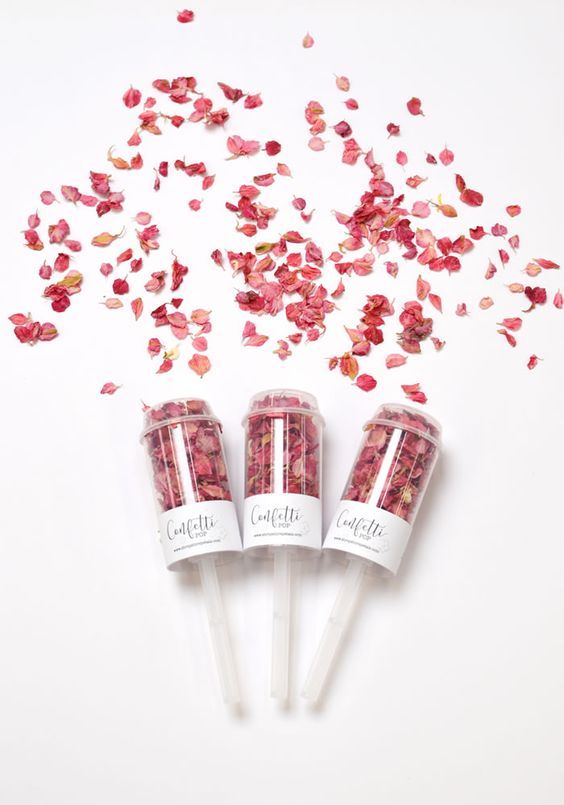 These confetti poppers are so awesome, we found some ideas that can be customised on Etsy. 
Tiny Bags On Seats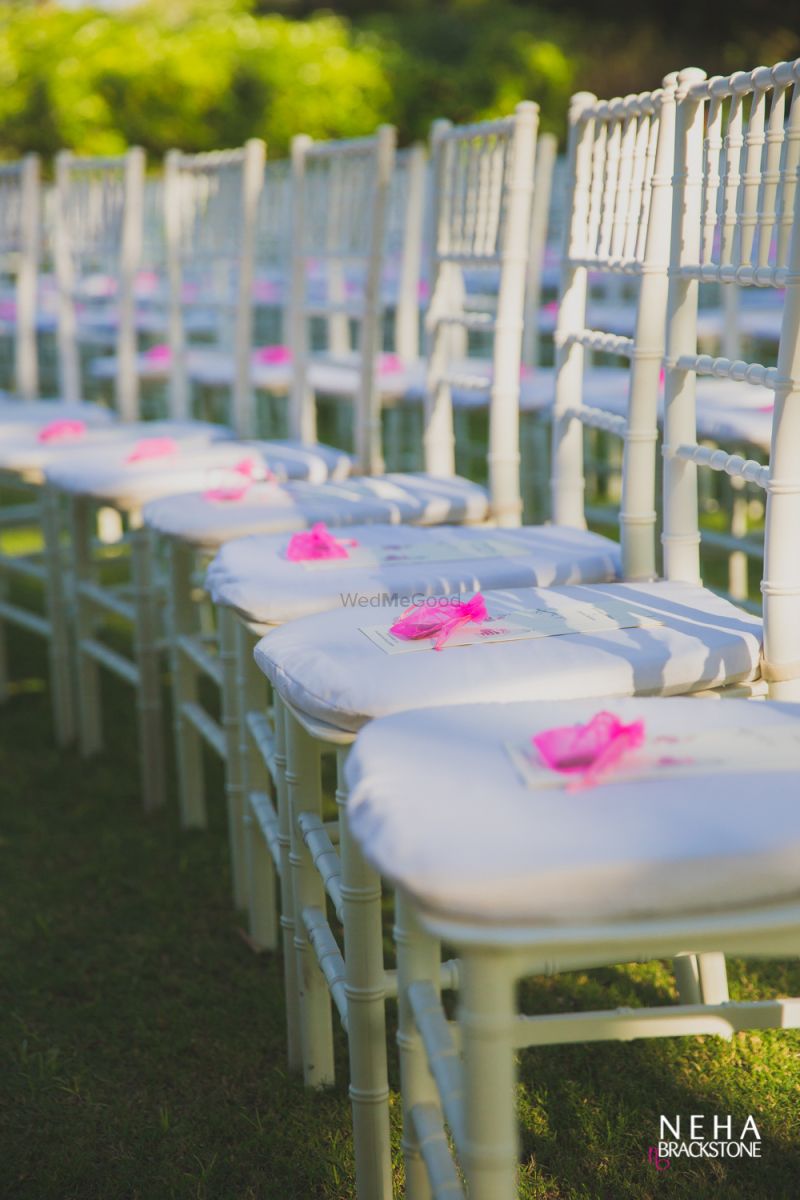 Neha Brackstone Photography★ 5
In pretty organza bags at your seat, this one's such a pretty sight guys!
Brown paper and multi-coloured flowers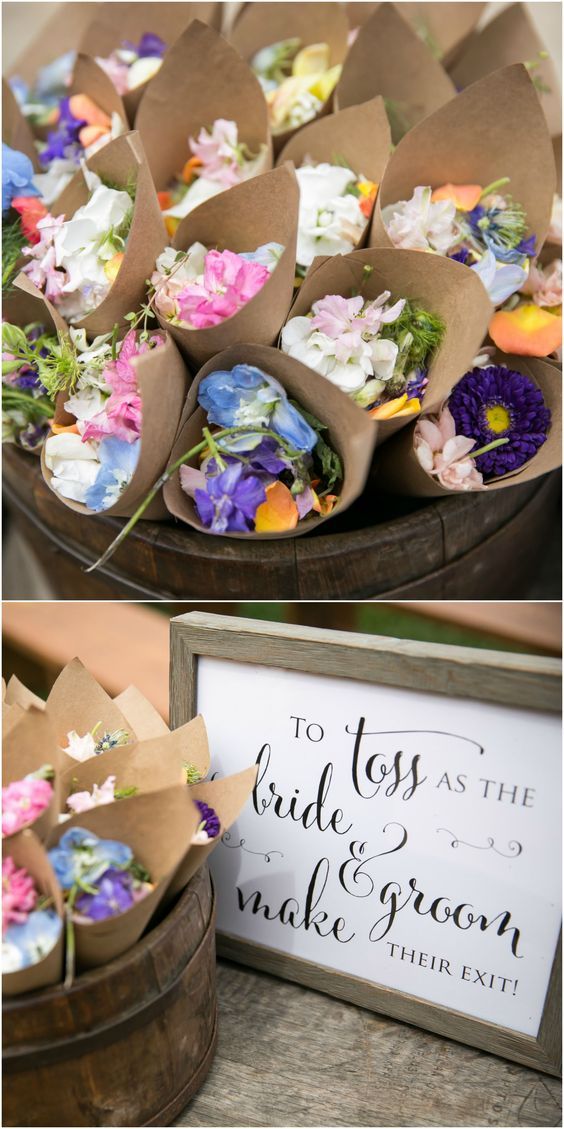 Sometimes we can transform ordinary things into interesting stuff. Case in point: brown paper cones and opt for a multi-colour range of flowers instead of just roses! Wild flowers too? yes! 
Make your own petal bar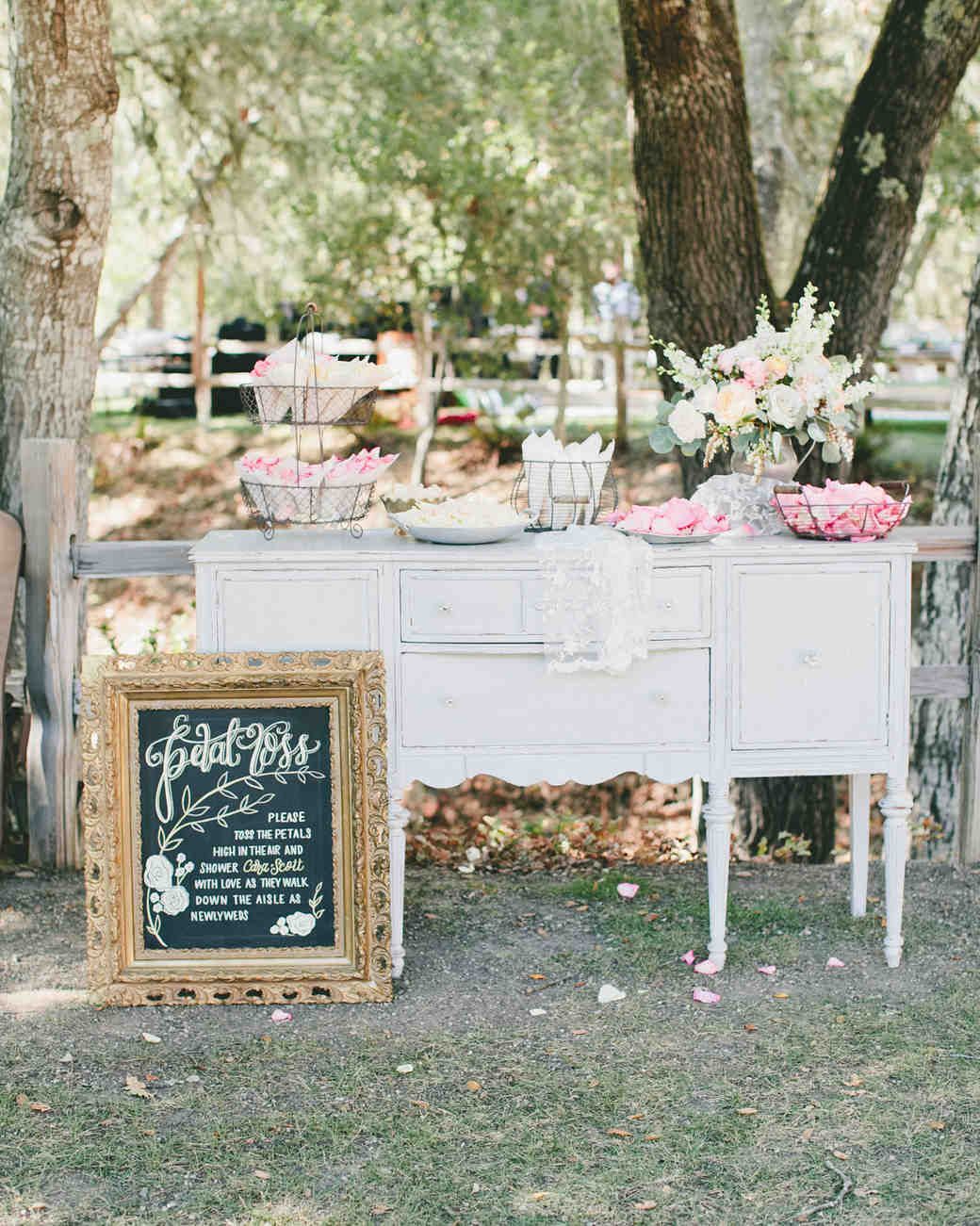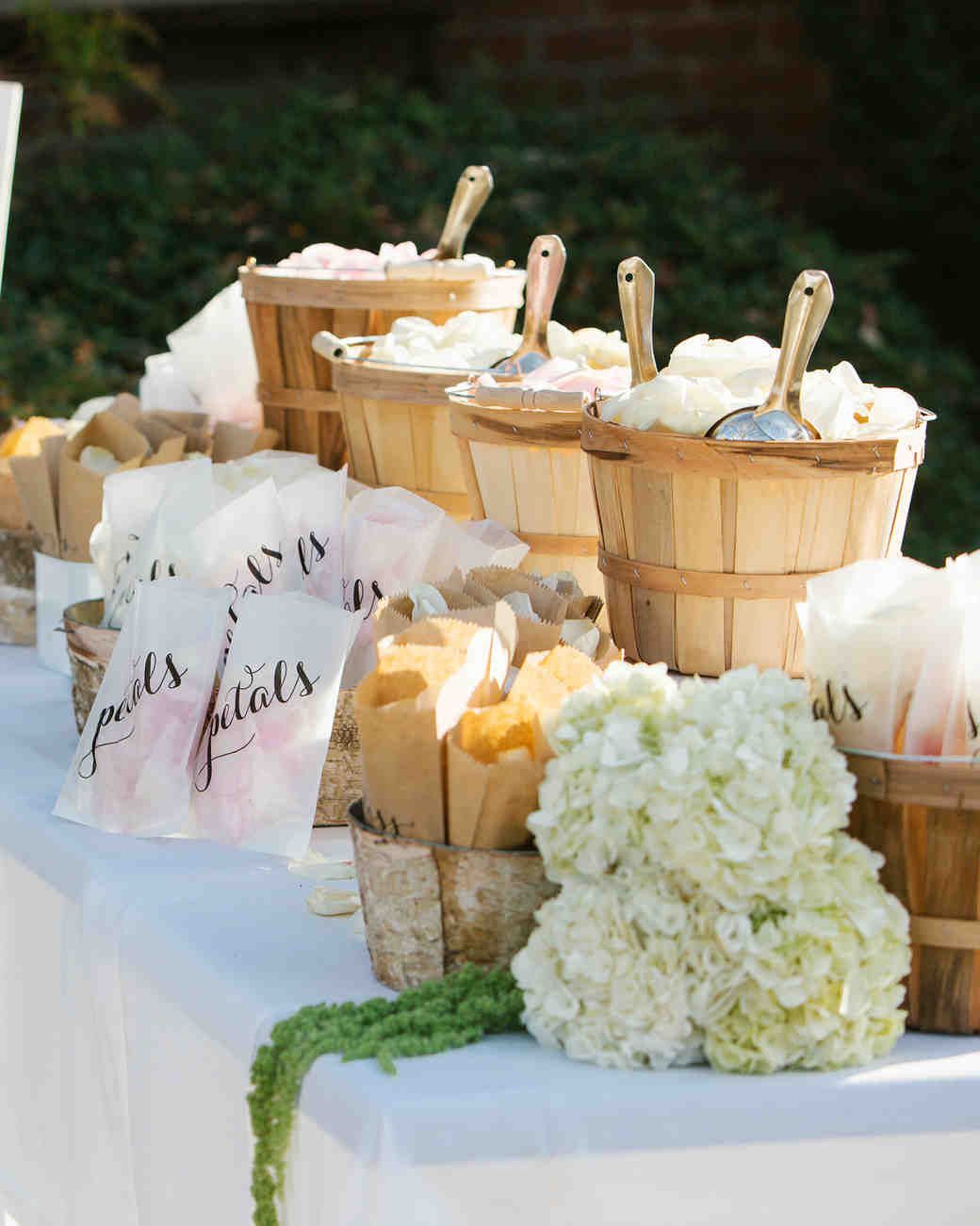 Wow this is a western concept but hellooo, it's super cute!
Neatly-packaged boxes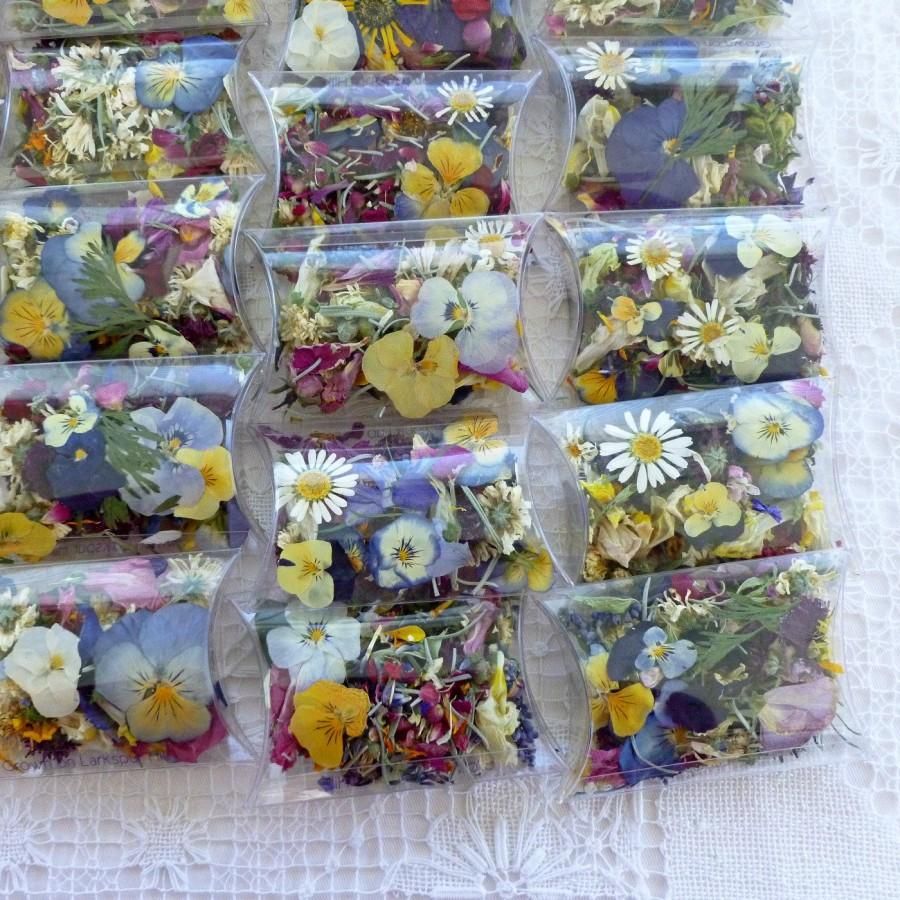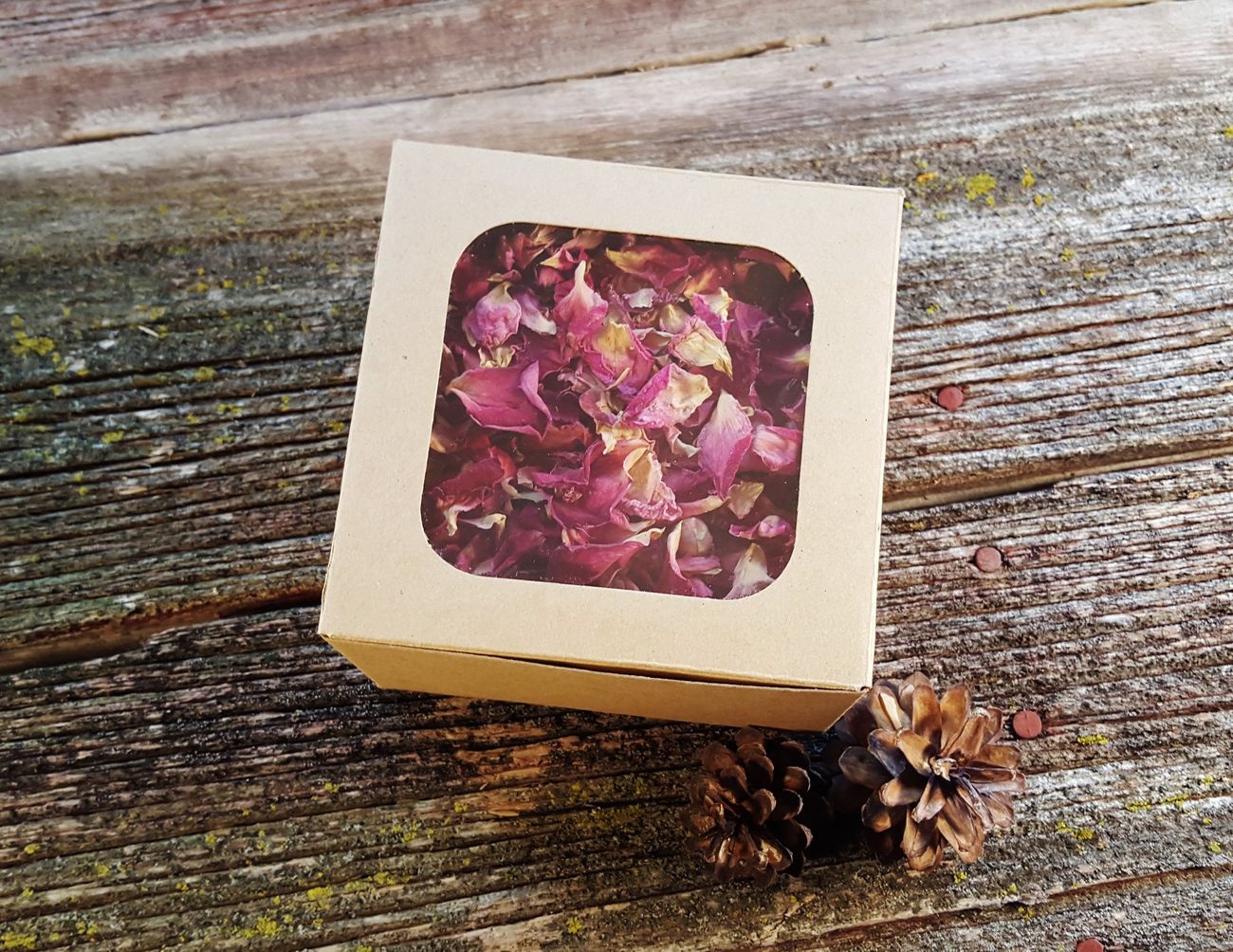 Pic via Five Petal Farm 
Nothing beats neat and clean packaging - whether it's clear or brown boxes! 
The glass balls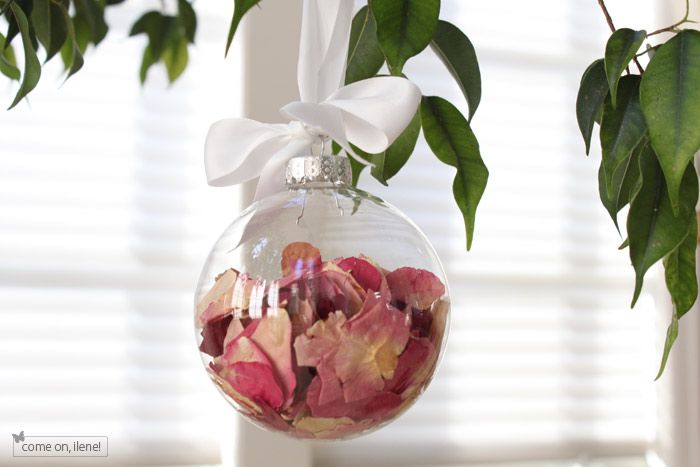 This one's a keeper, if you know what I mean!
Toss me test tubes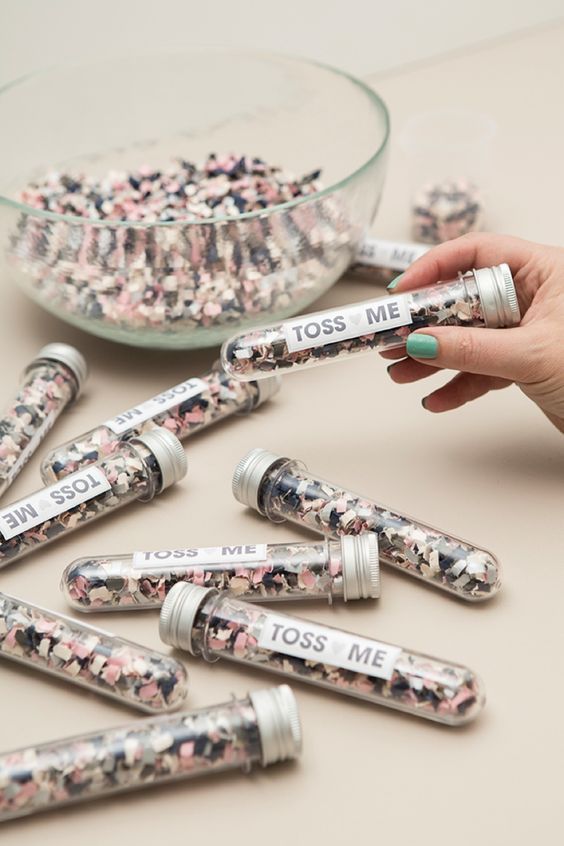 Fill them up and toss them - super chic! 
Monogrammed packets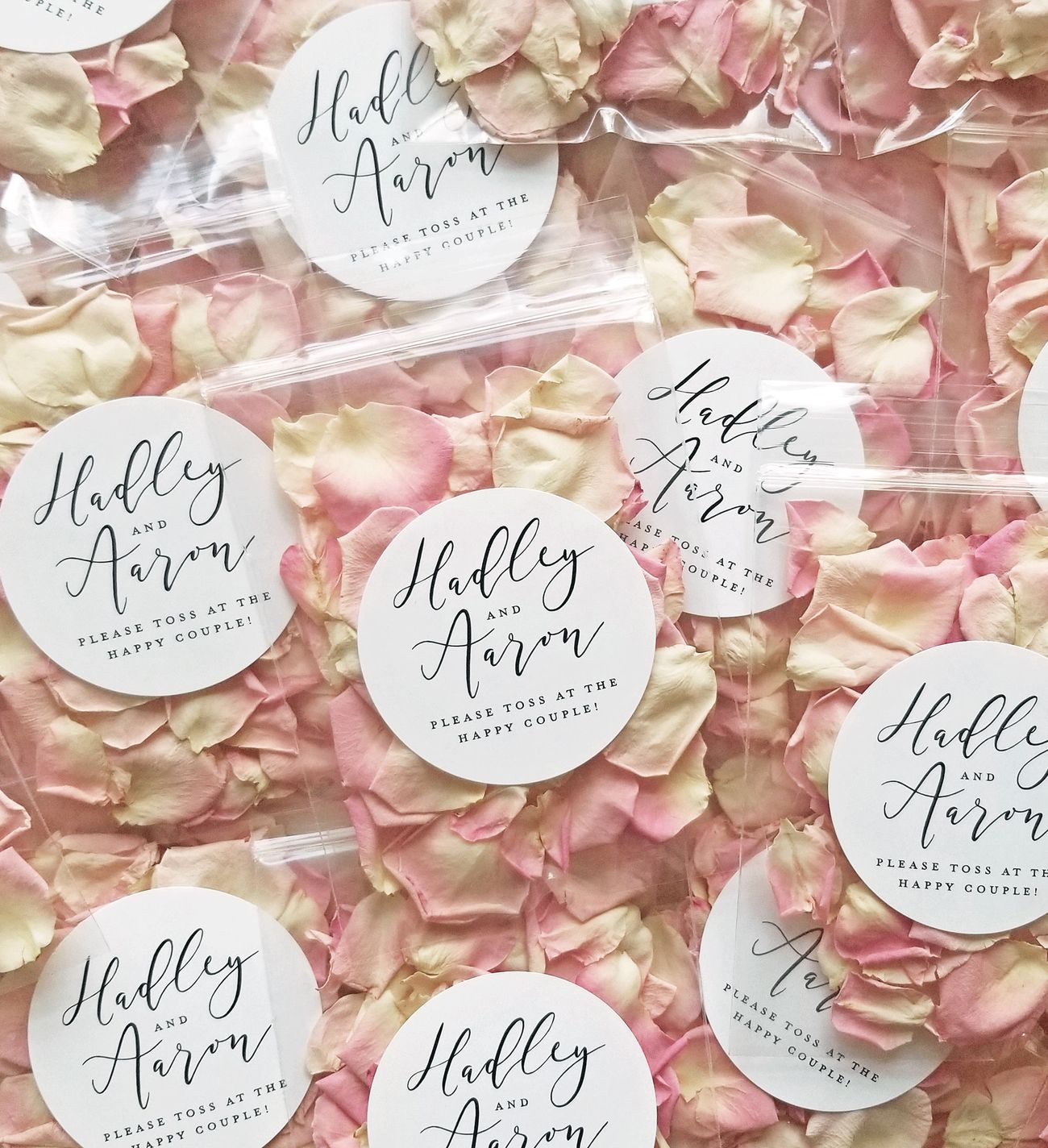 Do I say anything more - this one makes for great pics! 
Snack bags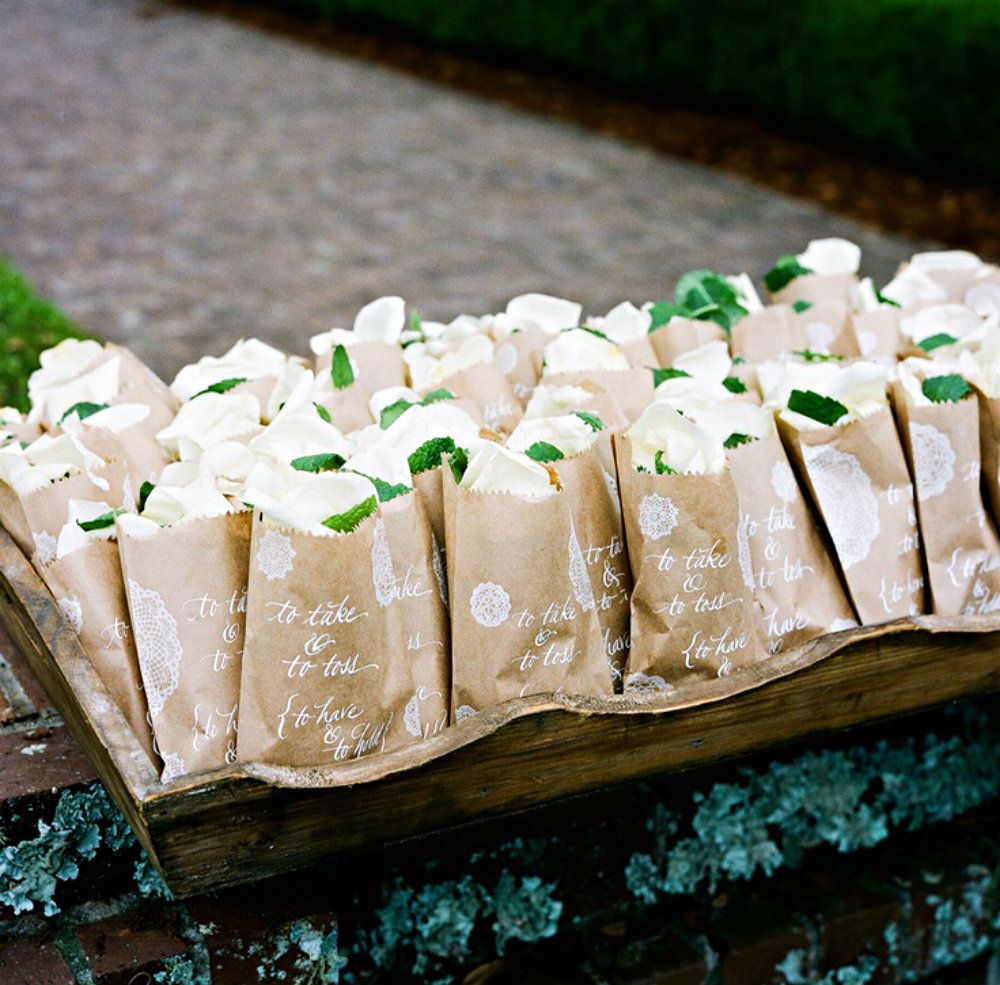 Punch them up with real cute quotes! 
Place them in wicker baskets for a rustic look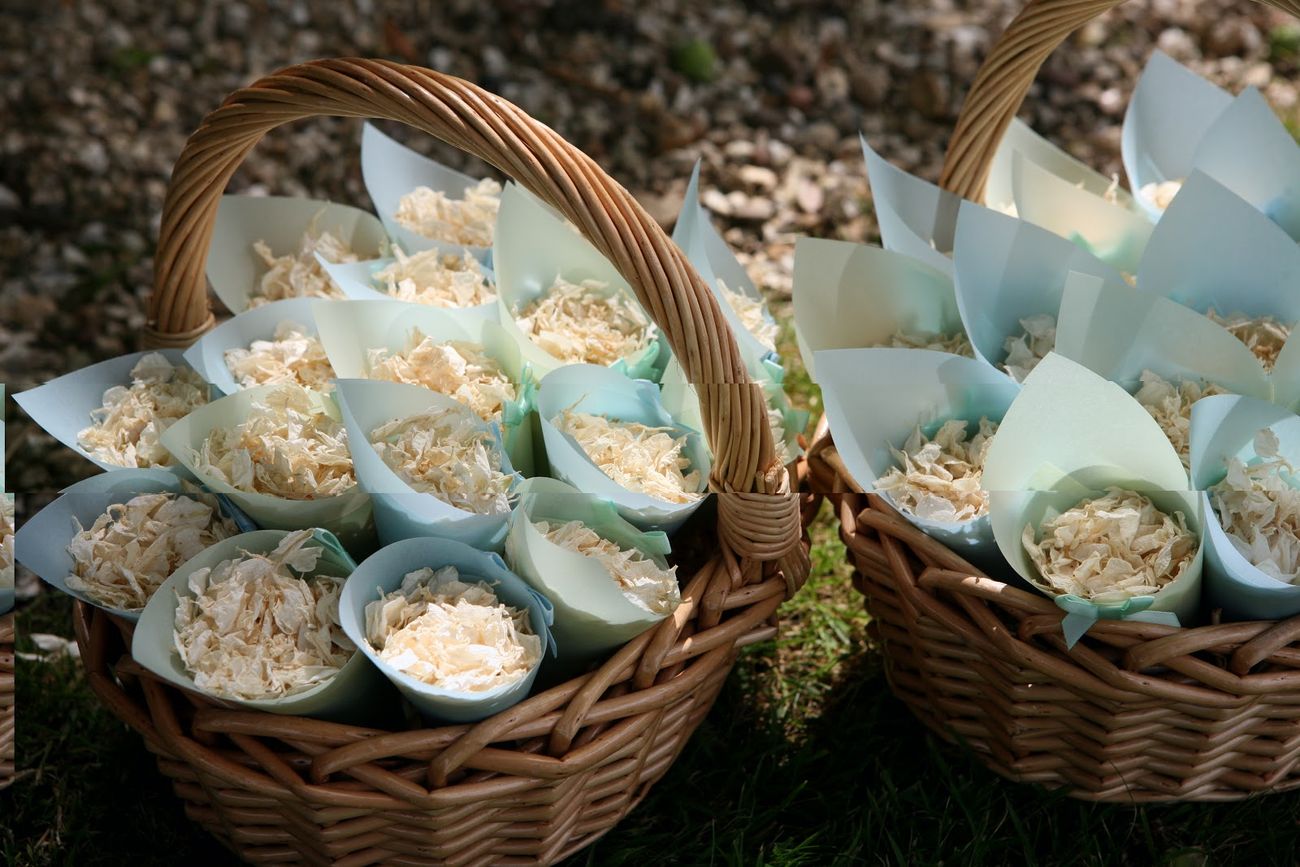 This is another cool way to display your wares - so rustic and chic!