The Most Fun Slogans to Put on Your Bachelorette T-Shirts!
BY Sakshi | 28 Mar, 2017 | 3729 views | 2 min read
What better than a super fun T-shirt for the girls and you at your Bachelorette?
Photo: Aviraj Saluja
We had told you about some
adorable slogan tees
in a recent post, and with customising tees becoming a big thing now, we thought we'd quickly tell you some super cool and fun slogans to get printed ! Move over the 'Team Bride' or 'Girl Squad' and 'She Does', here are some cool ideas that are super new! So share with the girls NOW!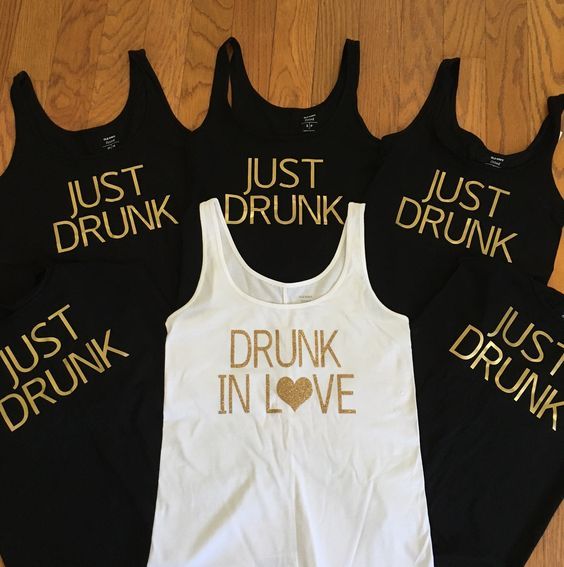 7 Drinking/partying slogans
Bride -Future Mrs./ Bridesmaids - Cheers B***hes
Bride & Bridesmaids - Last Fling Before The Ring
Bride- I Got the Hubby/Bridesmaids- We Got the Bubbly
Bride- Look Like a Beauty/ Bridesmaids- Drink Like a Beast
Bride- My Last Margarita as a Señorita/ Bridesmaids- Drinking Margaritas With My Señoritas
Bride- Drunk in Love/ Bridesmaids- Just Drunk!
Everyone: When I Sip, You Sip, We Sip
15 Generic but fun
Bride Squad
Bride- Bride / Bridesmaids - Bride Tribe
Bride- She Said Yes, Bridesmaids- We Said Bali
Miss to Mrs with all my bitches
Pop The Bubbly Im Getting a Hubby
Last Ride Before She's The Bride
Sexy in the City
Bach S**t Crazy
Bride: Future Mrs Awesome Bridesmaids: Future Miss Drunk
Girls just wanna have wine!
Bride- Feyoncé/ Bridesmaids- He Put a Ring on It!
Bride- Yes!/ Bridesmaids- That's What She Said!
Bride- Fairest of Them All/ Bridesmaids- Give a name like the dwarfs to each like Grumpy :P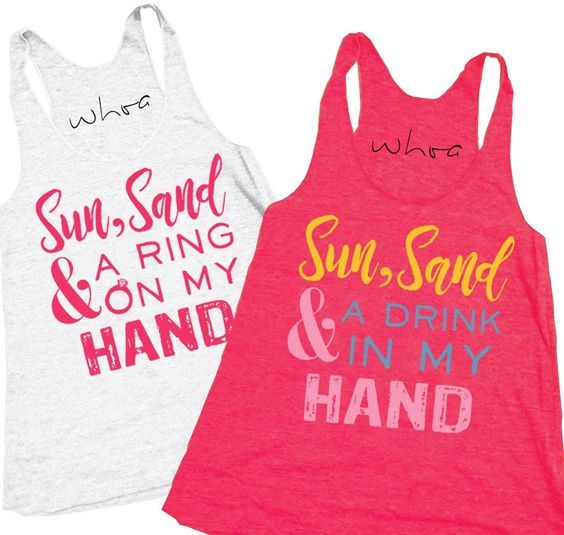 3 Beach vacay slogans
 Bride- Sun, Sand and a Ring on My Hand/ Bridesmaids- Sun Sand and a Drink in My Hand
 Bride- Shady Bride/ Bridesmaids-Shady Beaches
Tan Lines and Good Times!
You can get tees printed conveniently and super cheap on
Printland
or
iLogo
.
So, which one are you getting printed?