The Most Interesting Jewellery Pieces to Sport at Your BFF's Mehendi!
BY Sakshi | 22 Jul, 2017 | 1574 views | 4 min read
We understand! Planning what to wear to your BFF's wedding is a big big decision! You have to nail the look, after all, a lot of eyes are gonna be on you as well! So we decided to make it wayyy easier for you by picking out some jewellery pieces which we feel are perfect for the BFF of the bride- fun pieces, especially for the Mehendi!
Long Silk Tassel Earrings by Valliyan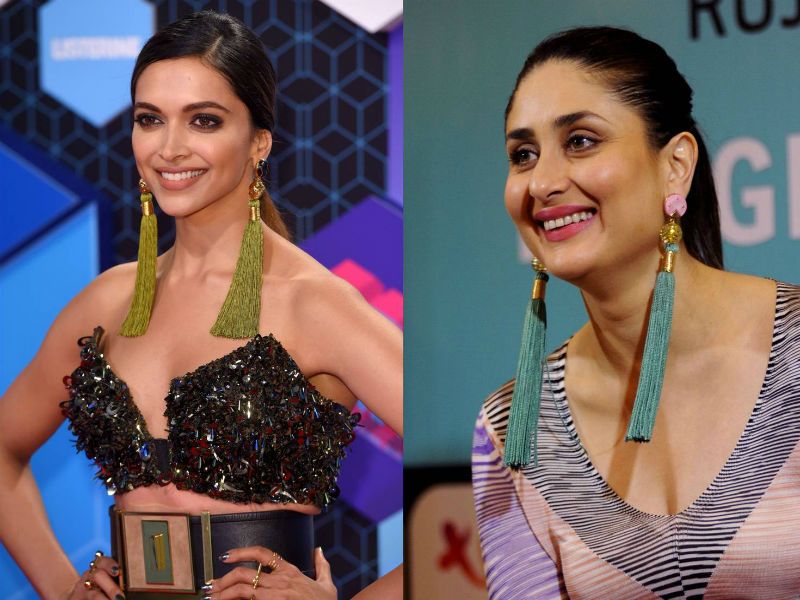 Image via Times of India; Earrings by Valliyan
Deepika Padukone and Kareena Kapoor sported them, and everyone fell in love! So fierce and flattering! The Silk Tassel Earrings have semiprecious stones and brass tops plated with 18k gold. The pieces are handmade, come in a lot of colours and we love them! Find out more about them here. 
Price: Rs 5,515
Tassel Mathapatti from NakhreWaali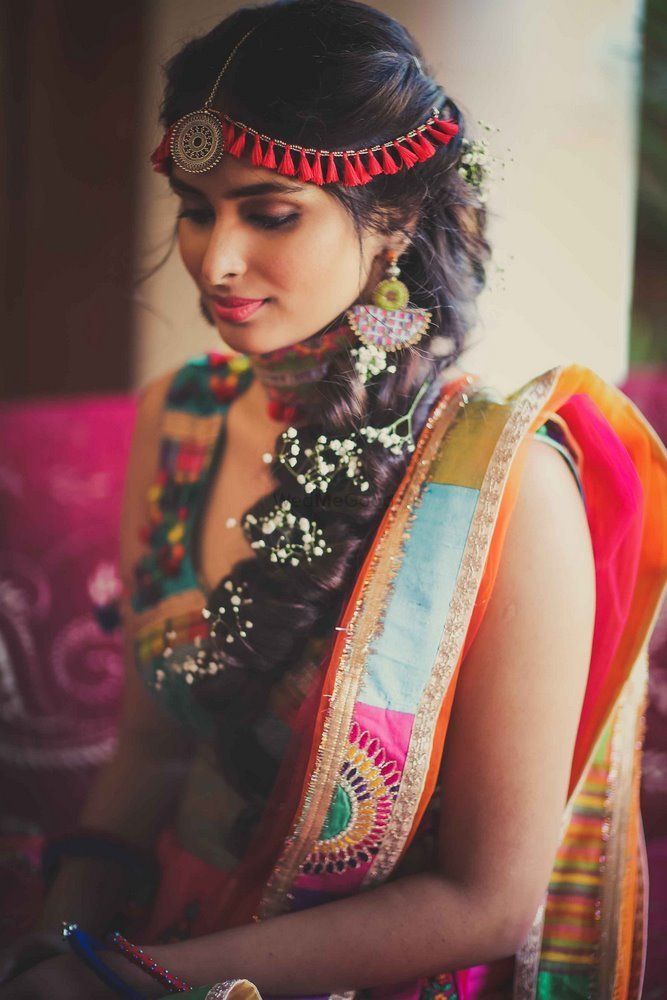 Image via Morvi Images Photography★ 5 ; Jewellery by NakhreWaali
We spotted this on a recent bride, and this one made us take a step back! These guys do handcrafted jewellery, and this mathapatti is just so so fun! Plus, it can go with any outfit you choose to wear on the Mehendi! Find out more here. 
Price: Rs 2,800
Handpainted floral necklace and earrings by Bzai By Natasha Arora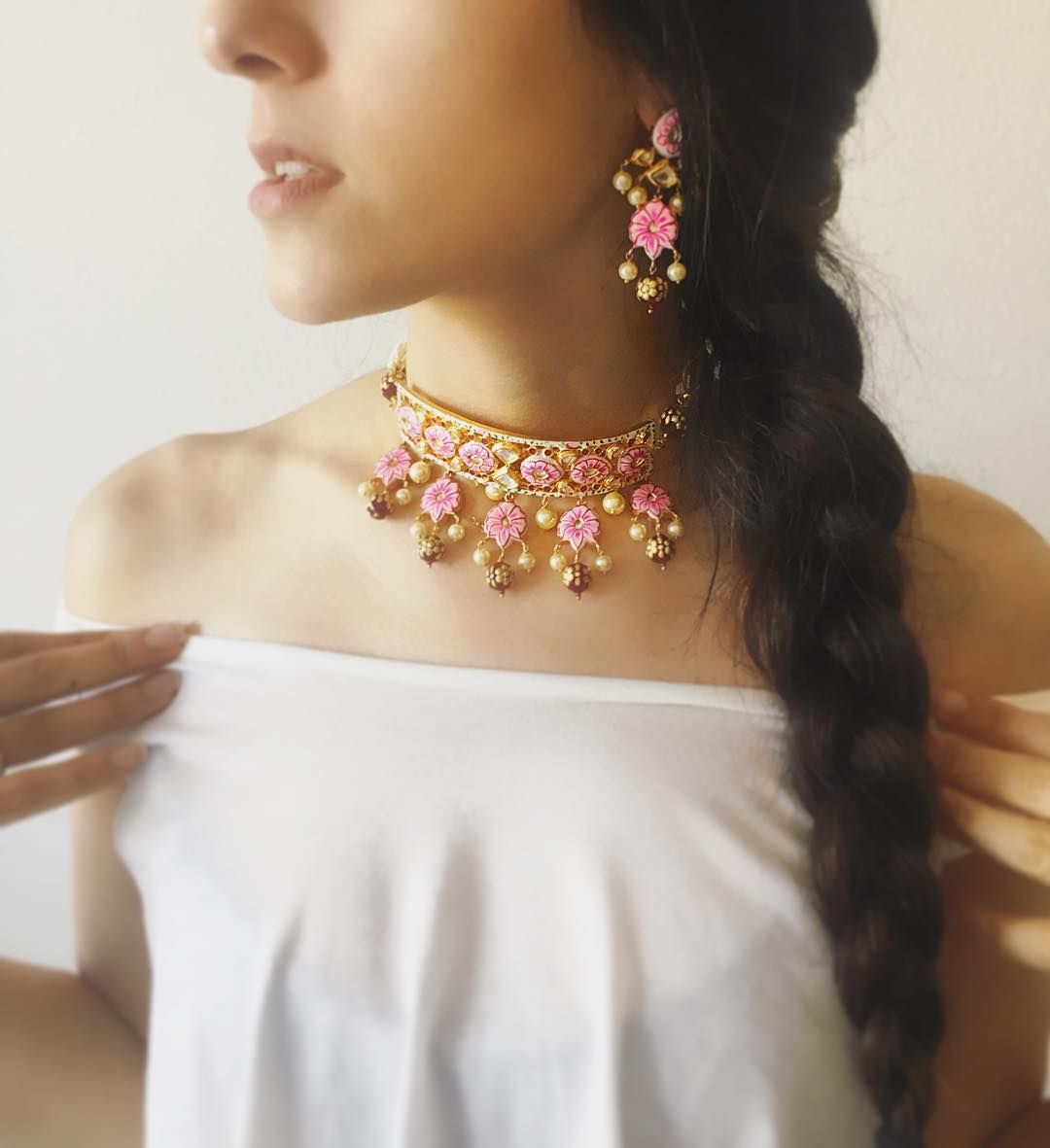 Image via bzaibynatashaarora
So pretty and girly right? This is so cute to add a little extra something to your outfit, especially if you're wearing a lehenga! It's so apt to pair with it for your BFF's wedding! Find out more here.
Price: Rs 13,000 (Approx)
Silver Choker Necklace by Nomad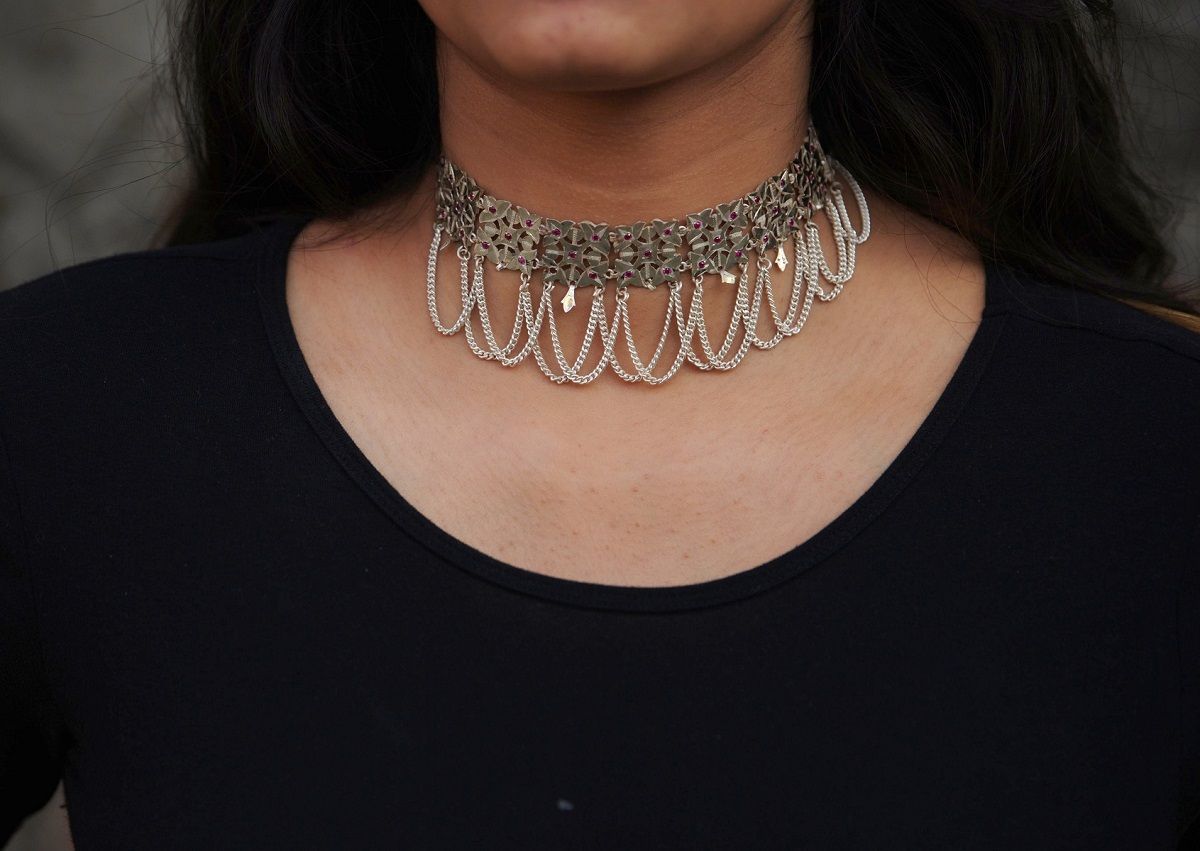 Image via Diaries of Nomad
Nomad does some offbeat jewellery, and we especially love their necklaces! Crafted in silver, this one, called the Shashi Handmade Silver necklace can be worn with or without the chains below, so you can make it really versatile! Find out more about the label here. 
Price: Rs 4,800
 Rose Gold Plated Maangtikka/Passa from Outhouse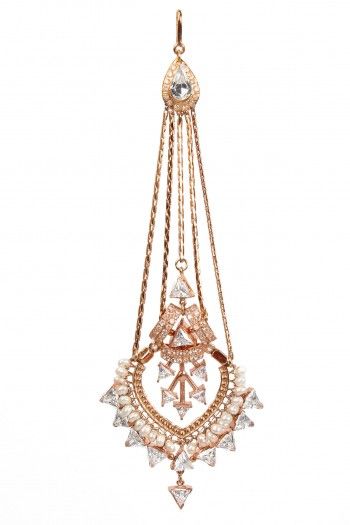 Image via Perniaspopupshop; Jewellery by Outhouse
How pretty and dainty is this one? And the best part is, it can be worn as a maangtikka or a passa! Love the rose gold- so trendy! Find out more about it here.
Price: Rs 9,450
Chanelled Hand Harness from Prerto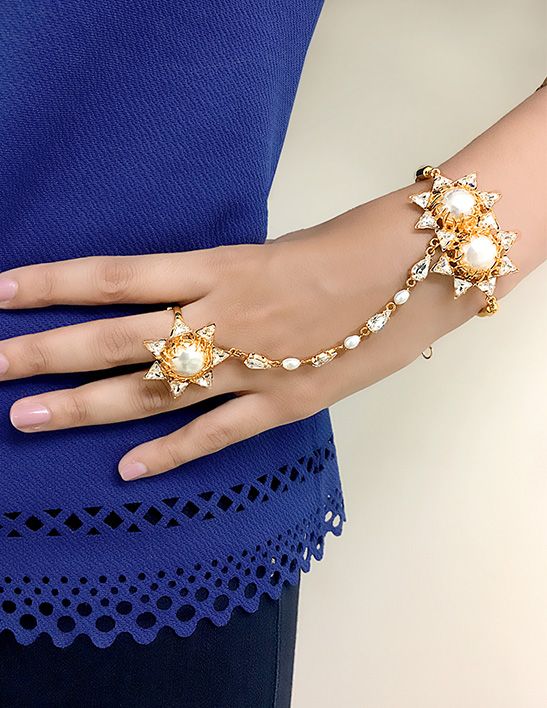 Image via Prerto
Hand harness' are so trendy these days, and Prerto has some really cool ones! This one with the Swarovski crystals, pearls and the 18K gold plated base is so pretty yet cool! Find out more here.
Price: Rs 6,300
 Crescent Moon Hair Pin from Pipa Bella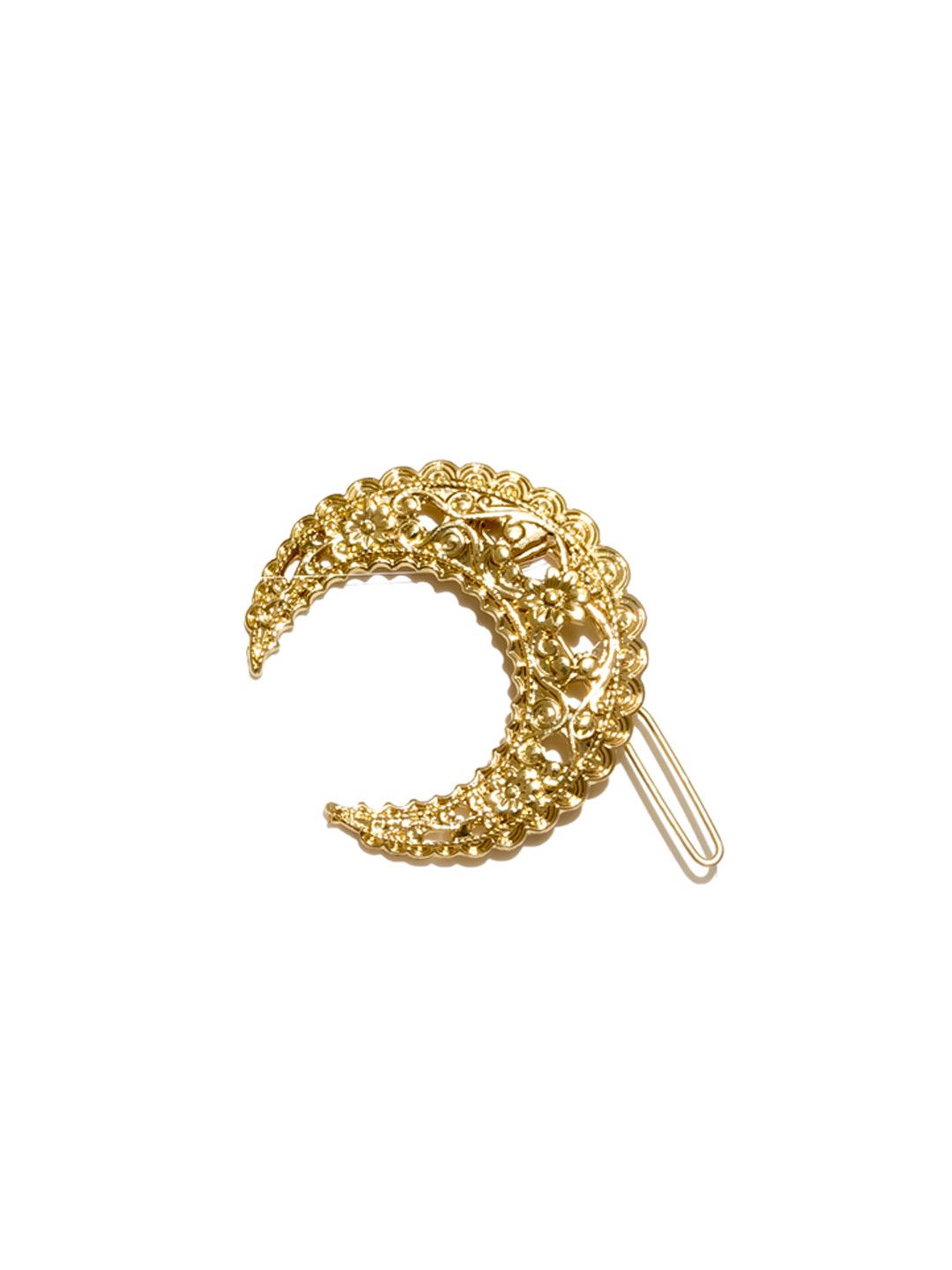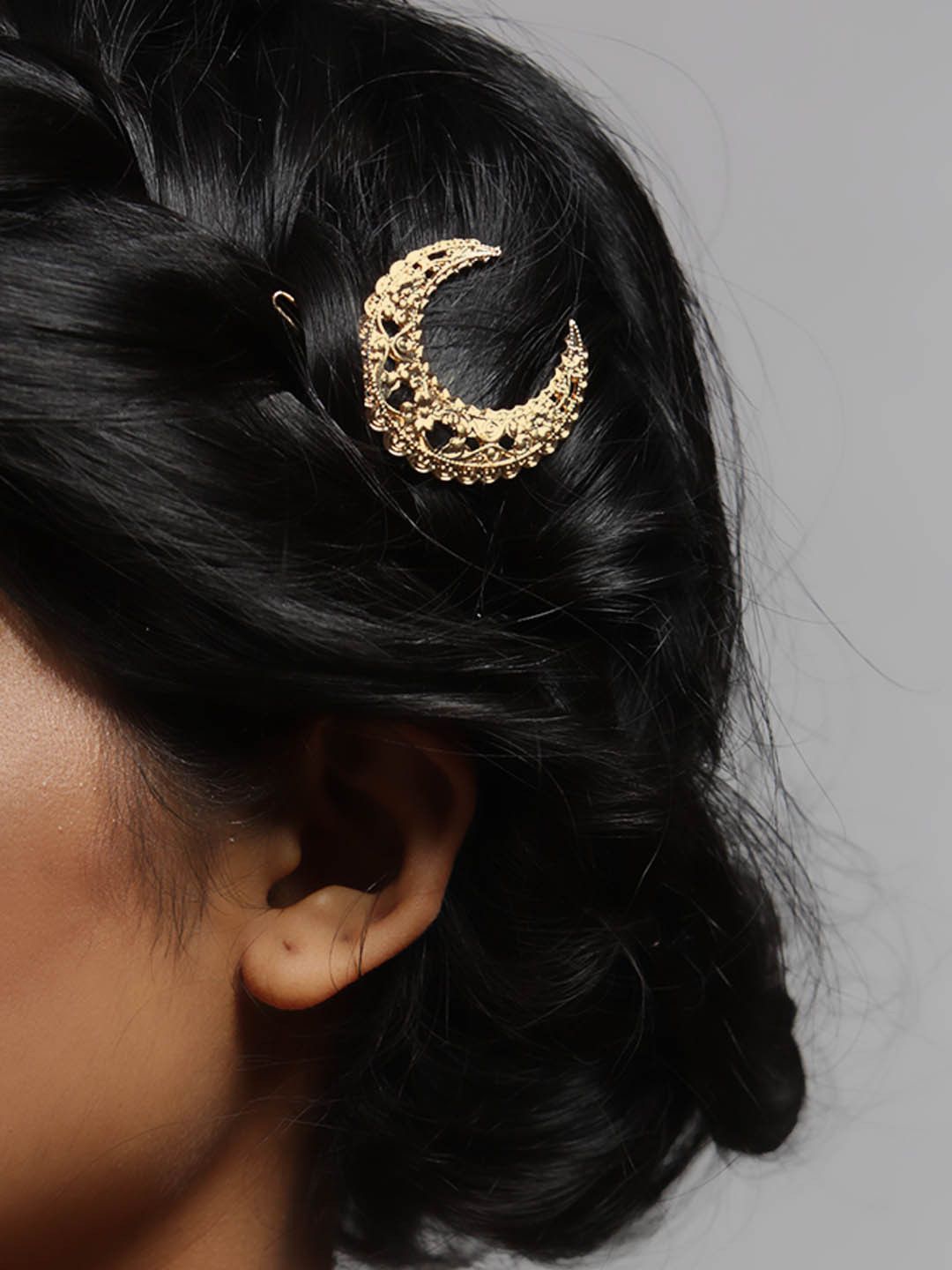 Image via Pipa Bella
A hair pin is such a cute accessory, and you can get as creative as it as you want. Pin it on the side, in a bun or anyway you want! It's so simple, but can jazz up your look so well! Find out more here.
Price: Rs 549
 Aari work neckpiece by Aacai By Rohini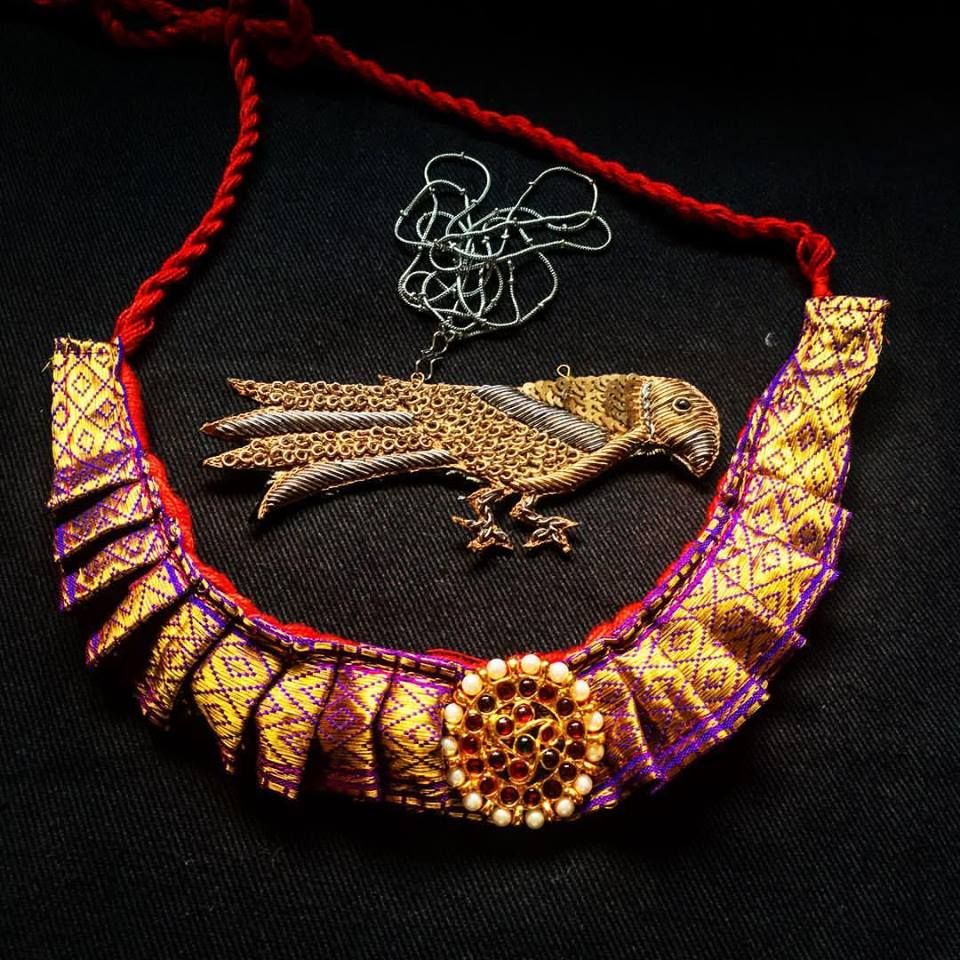 Image via Aacai by Rohini
This piece can be quite a conversation-starter! It's made with Aari work embroidery that dates back to the 12th century and is known to be the most tedious form of embroidery! Find out more about it here.
Price: On request
Tassle Choker by Bellofox
This piece is all about using the fringe to another awesome level - as a choker!!! Find out more about this label here.
Price: Rs 850
Bun Hair Accessory by Shop Nimai 
Super cool and super cute, this metal bun holder is all kinds of fun! Find out more about this label here.
Price: On Request
So, which one are you ordering?