The Most Offbeat Lehenga Colours To Contemplate For Your Sangeet!
BY Sakshi | 05 Mar, 2019 | 28712 views | 3 min read
A great way to stand out on any of your wedding functions is to rock a shade that majority of the crowd has never seen before, and with the designers really experimenting with hues and shades, it's not too hard to find one. For your Sangeet, contemplate rocking an offbeat shade that you might not have heard of or seen before, and here are some that might just make the cut!
(Psstt.. also check out this video if you're looking for offbeat silhouettes for your Sangeet)
Lucite Green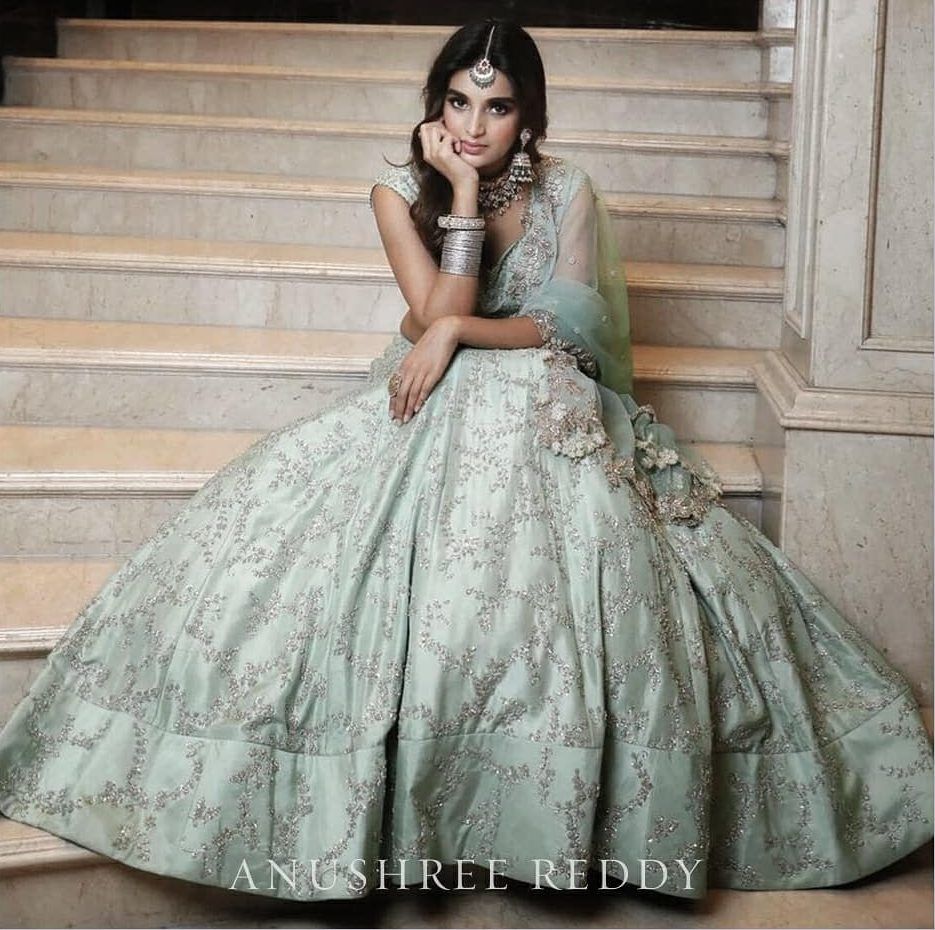 Image and Outfit via Anushree Reddy★ 4.8
A shade of green almost merging with grey, and it's such a nice new shade to rock on your Sangeet and really stand out in the crowd!
Vanilla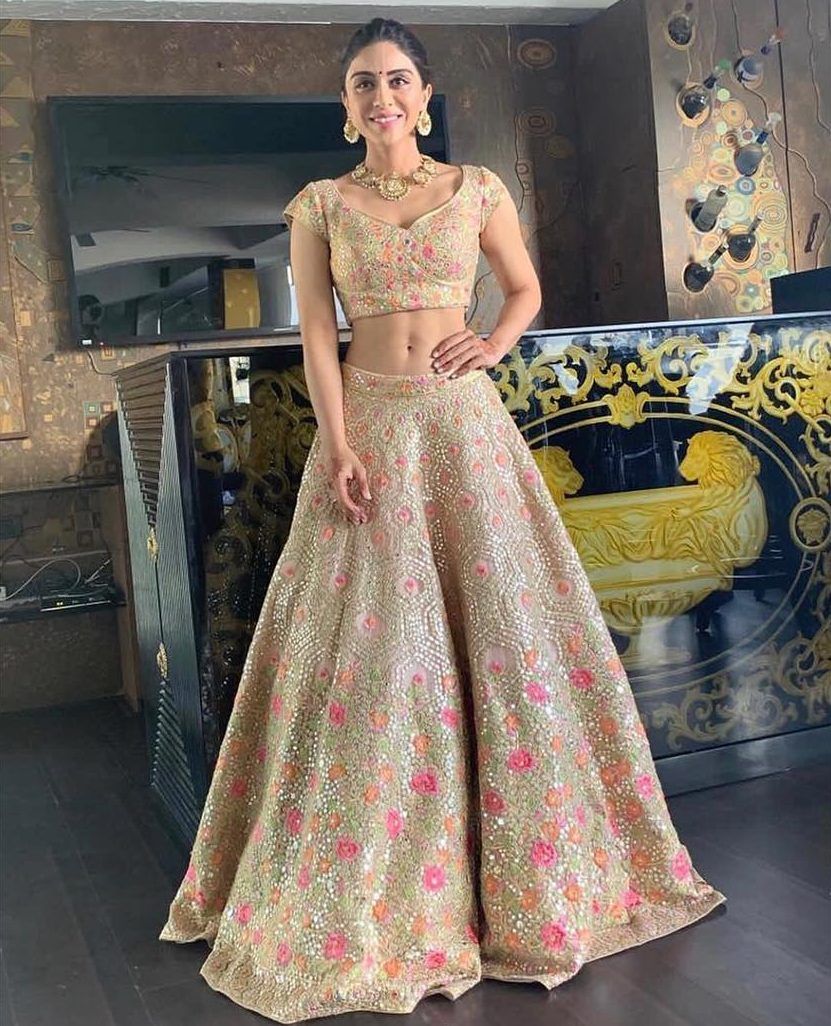 Image and Outfit via Tamanna Punjabi Kapoor★ 4.6
Something which is more than off white and a little lighter than lemon yellow- and this is such a nice new shade to rock, especially when it has a pop of colour this those pink florals!
Ultraviolet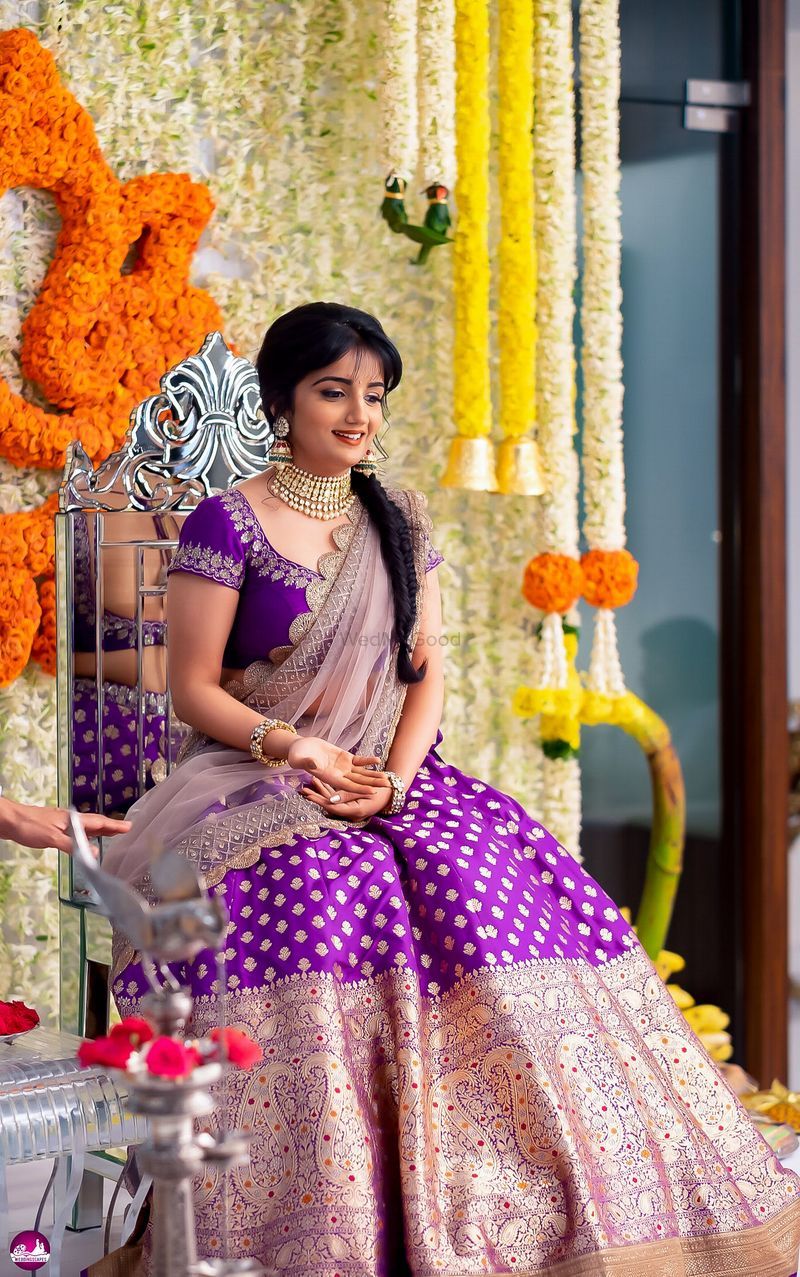 Image via Weddingscapes★ 5
While this was the Pantone colour for last year, we still love it for the vibrancy it is! Such a happy shade to rock on the Sangeet.
Shark Grey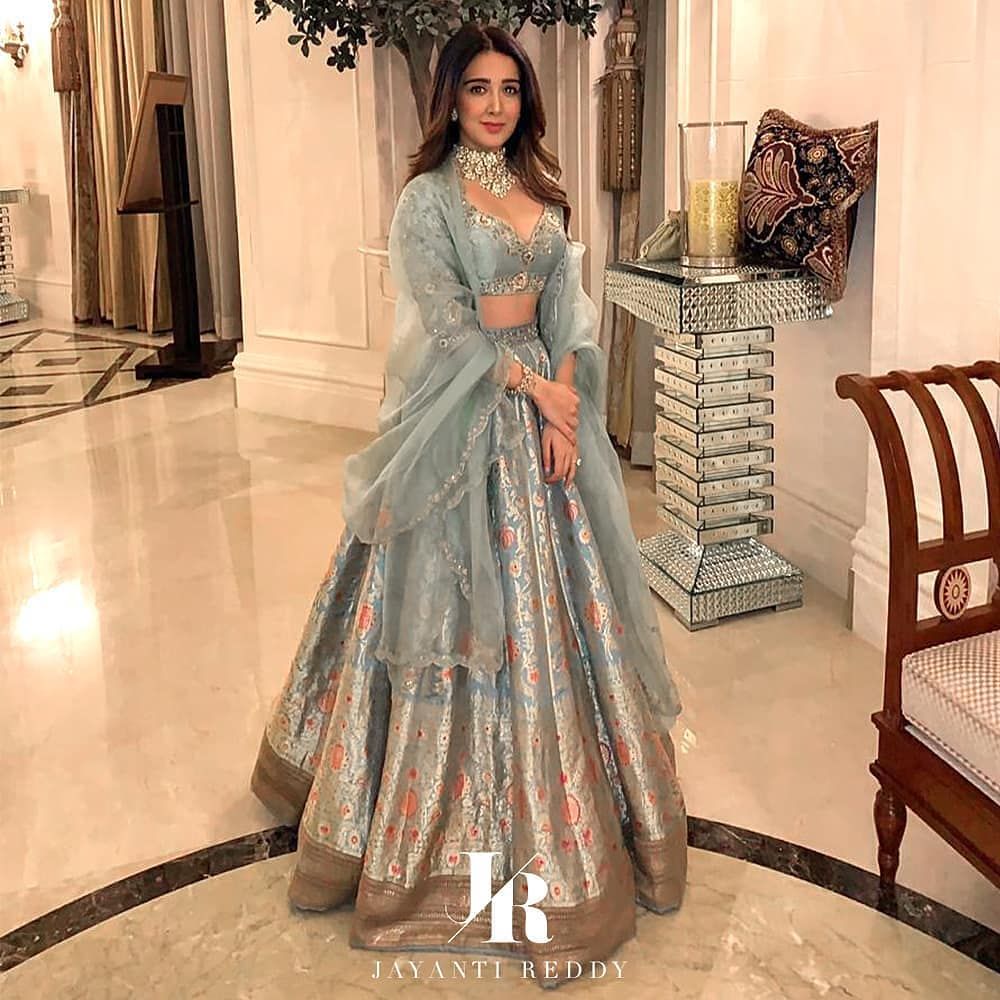 Image via @sanjanabatra; Outfit by Jayanti Reddy★ 4.8
An offbeat shade of grey which looks so nice, especially in Benarasi. It's subdued without being too simple.
Gunmetal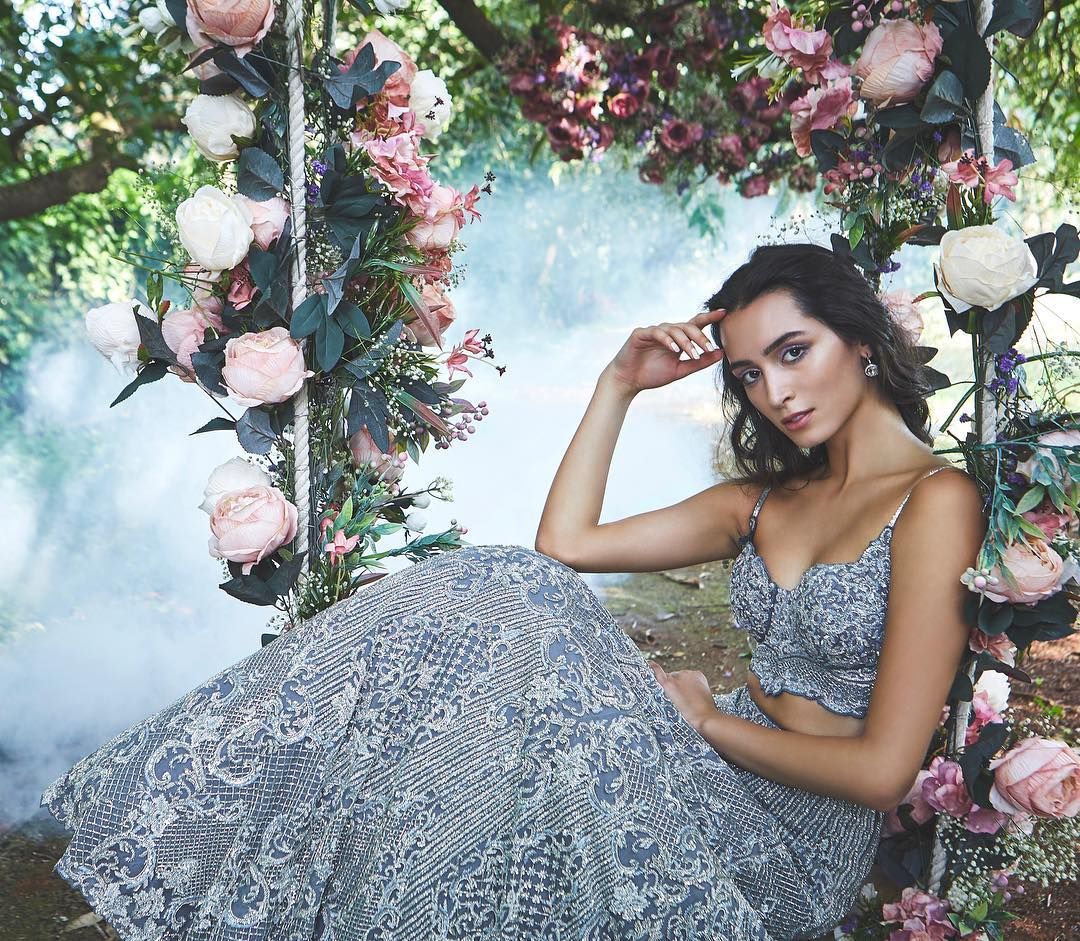 Image and Outfit by Kresha Bajaj
If you're looking for a starker shade of grey, then we recommend Gunmetal!
Mint Candy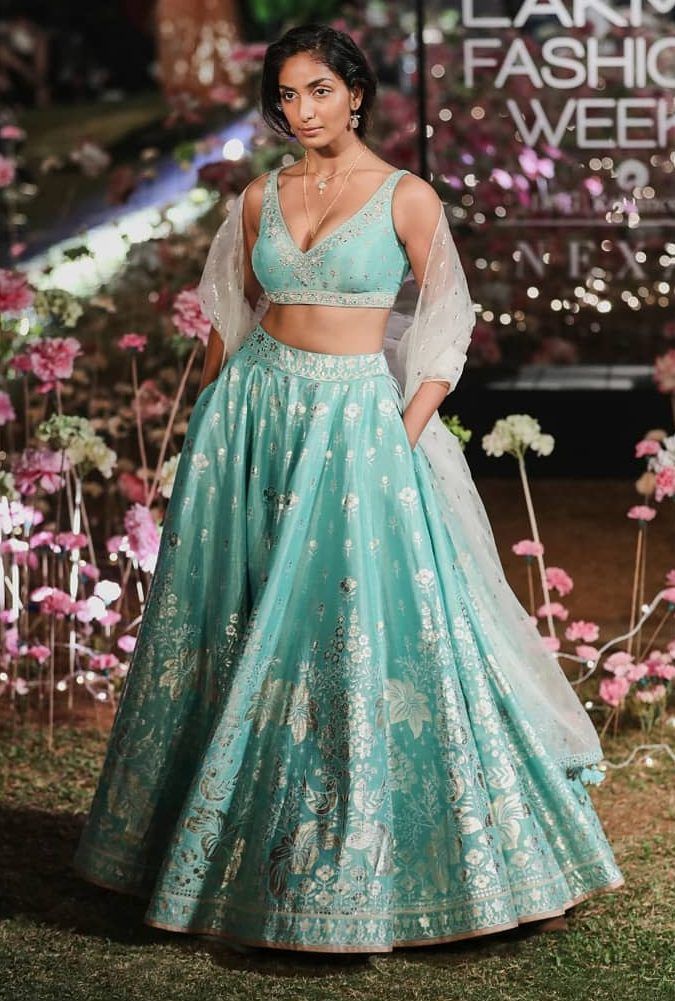 Image and Outfit via Anita Dongre★ 4.9
Something between the shades of mint and turquoise, which has a bit of a pop to it!
Powder Blue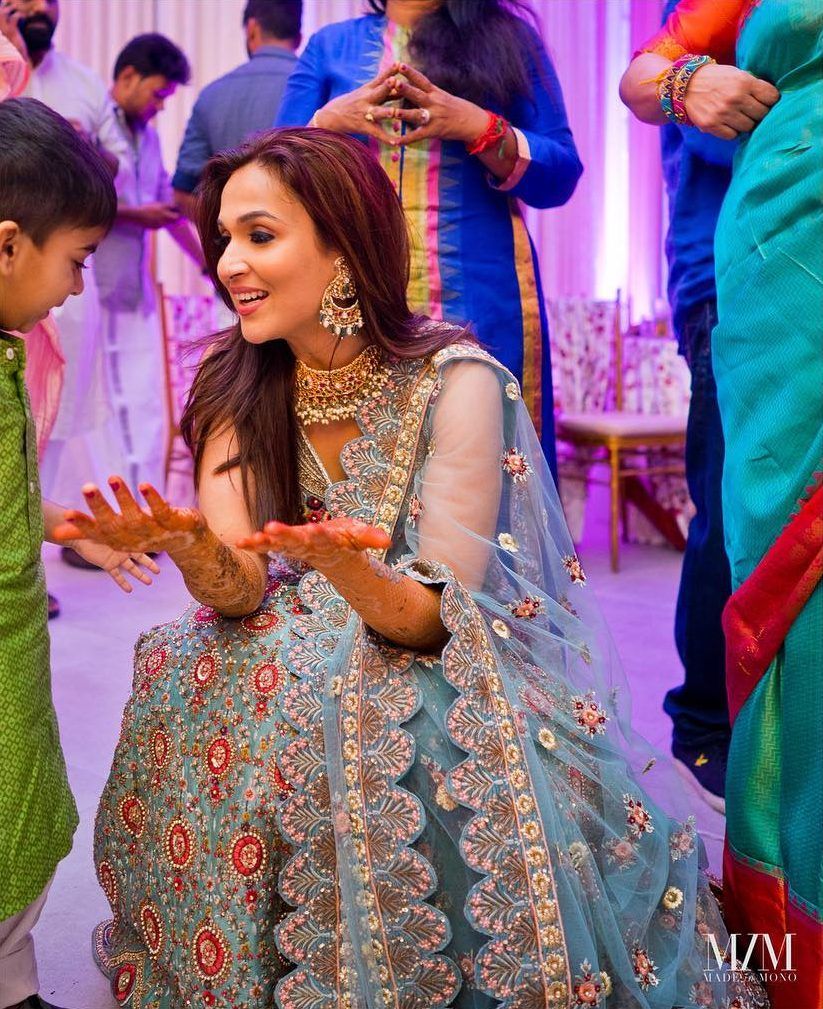 Image via Made in Mono; Outfit by Varun Bahl★ 5
This shade has been gaining popularity for a year or two, and it still looks so fresh and nice, especially when combined with other shades.
Lilac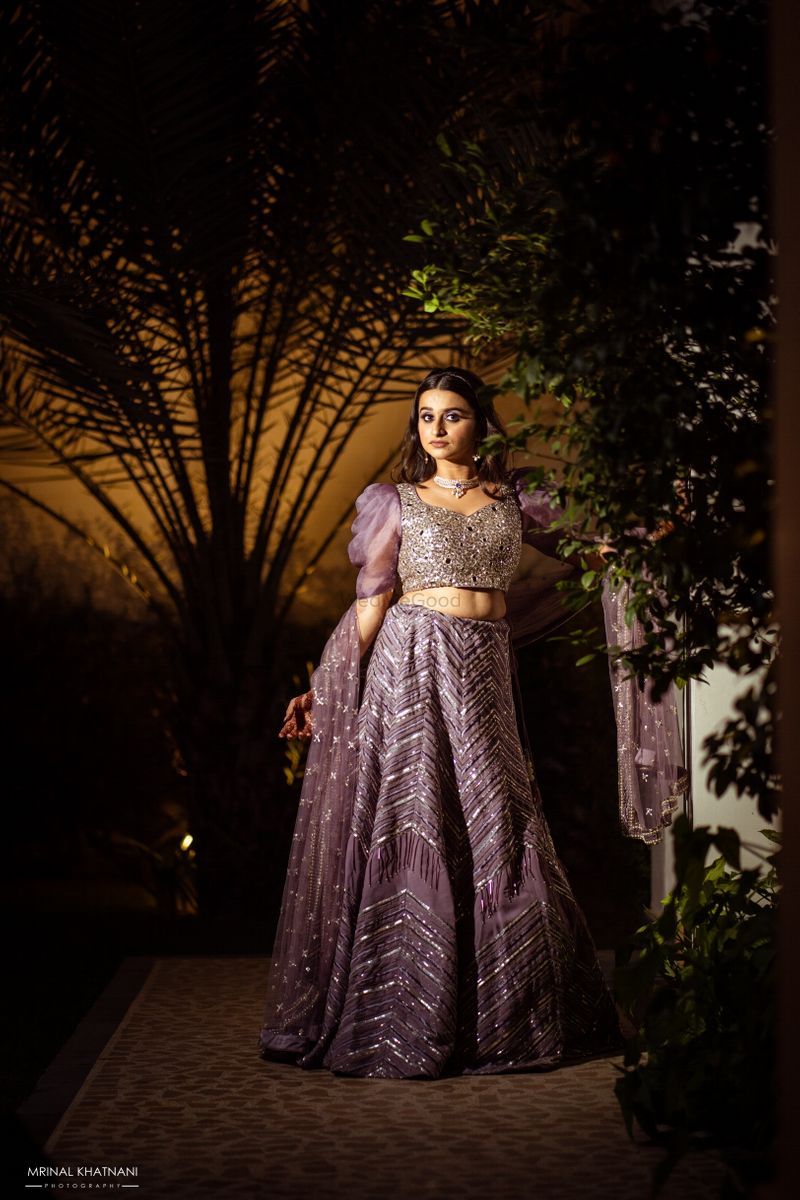 Image via Mrinal Khatnani Photos and Films; Outfit by Yoshita Couture★ 5
A shade we absolutely love for 2019, lilac whether the fresh, dull or dusty version looks amazing anyway!
Cornflower Blue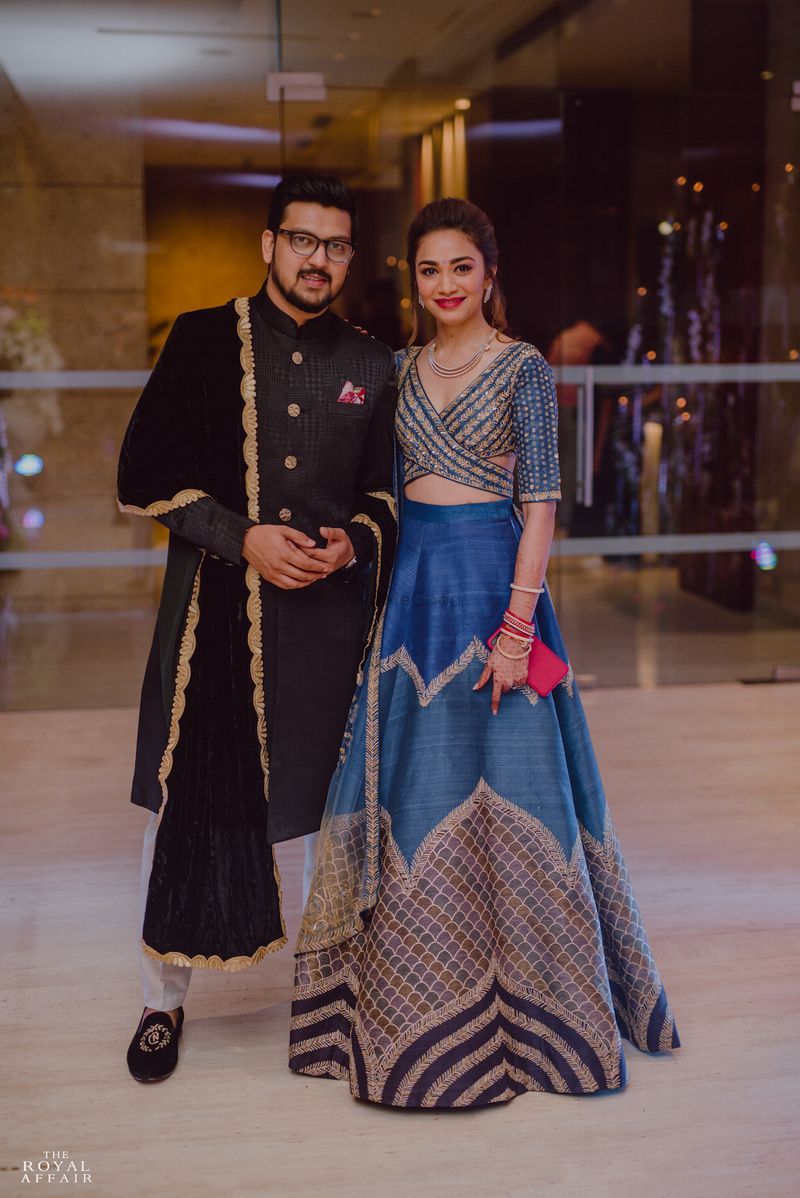 Image via Chetna & Naitik (Chennai); Outfit by Sulakshana Monga★ 4.7
Such a unique shade of blue this one is, and looks nice without being too nice or bright.
Colbalt Blue
Image via Puneet & Nisha (Udaipur); Outfit by Gaurav Gupta★ 4.9
If you don't want the typical royal blue, meet it's cousin that's just a wee bit more subdued!
Ash Grey
Image via Vasundhara & Munal (Thailand); Outfit by Manish Malhotra
Now that's a nice shade which otherwise would be considered dull, but still works so well.
Emerald Green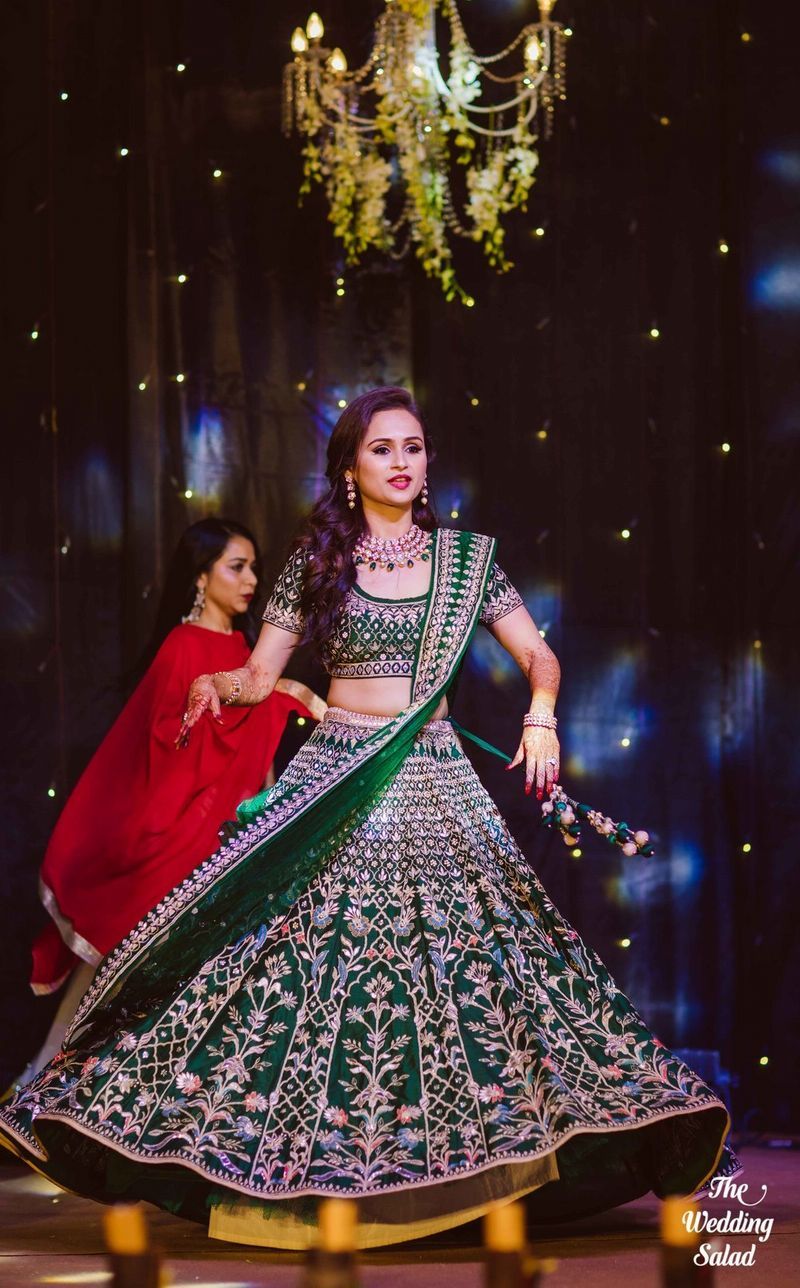 Image via Saloni & Prasad (Alibaug); Outfit by Anita Dongre★ 4.9
Emerald green looks nice no matter what the occasion, and this one rocks for the Sangeet too.
Teal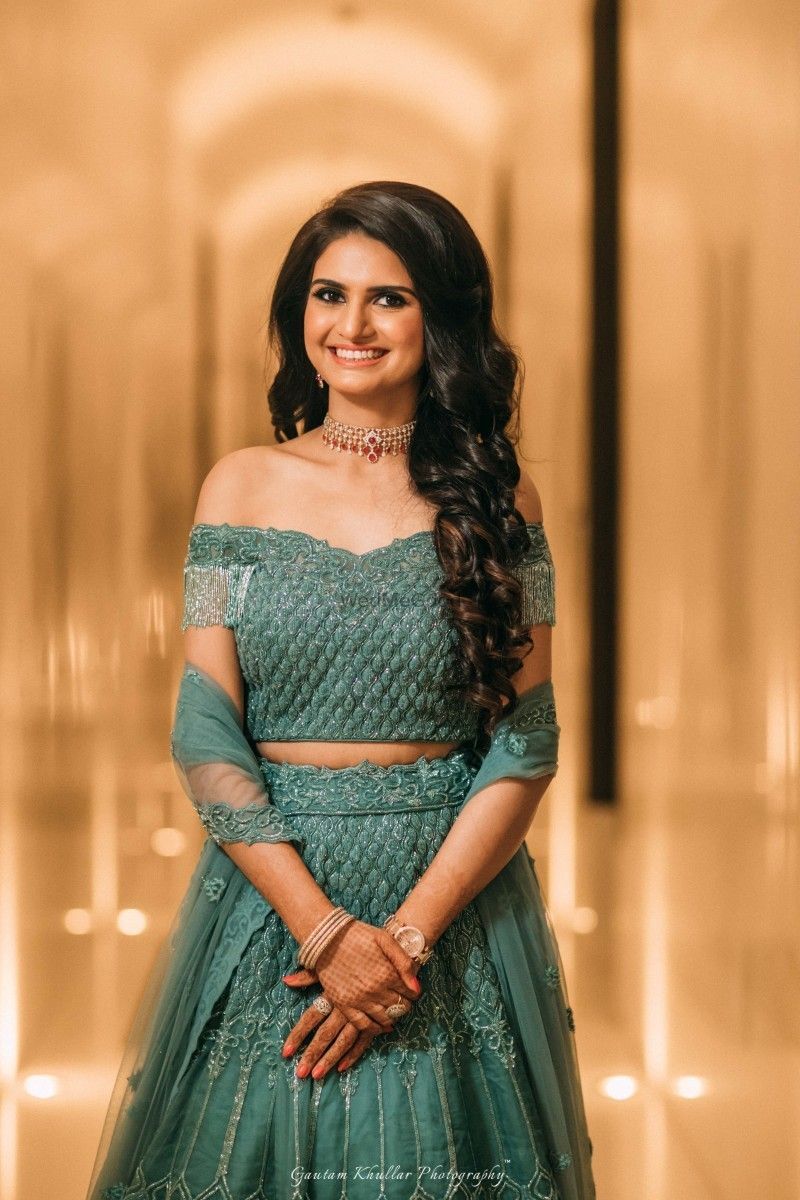 Image via Ankita & Veer ( Delhi); Outfit by Payal Keyal Design ★ 4.5
Teal is like green meets grey and we think it looks fab!
Lavender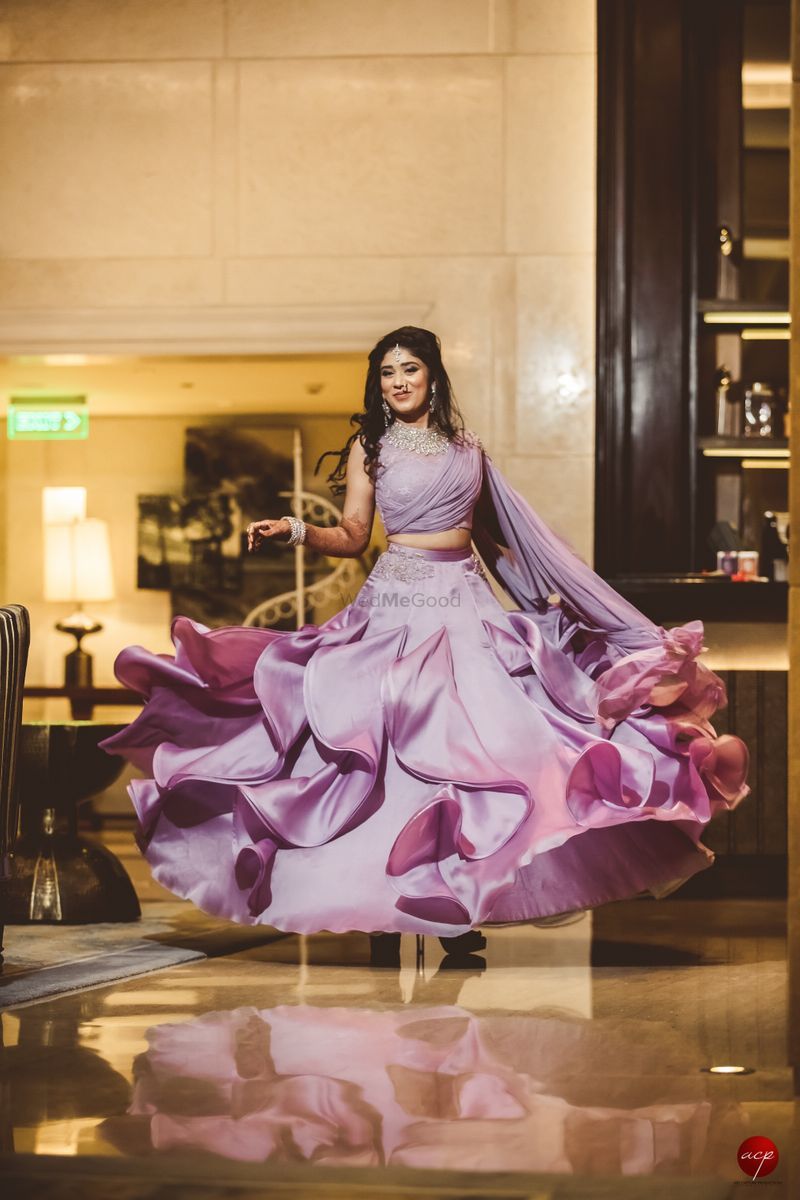 Image via Rasik and Shaivya (Ludhiana); Outfit by Shantanu & Nikhil 
Makes heads turn without being too bright and looks dainty too.
ALSO READ: Unique Bridal Lehenga Colour Combinations Which Will Be Big In 2019!