The Most Offbeat & Unique Sabyasachi Lehenga Colours That We Spotted On Real Brides Off Late!
BY Sakshi | 29 Nov, 2018 | 32989 views | 4 min read
When it comes to bridal lehengas, no designer seems to be as popular as Sabyasachi Mukherjee, the man who not just dresses up stars and celebrities on their wedding, but so many other brides too! But one drawback about Sabya lehengas being so popular is that we end up seeing the same lehenga on so many brides that we lose count! So here are some brides who wore some offbeat Sabyasachi lehengas in amazing colours that are hard to come by!
Isha Ambani's rustic maroon lehenga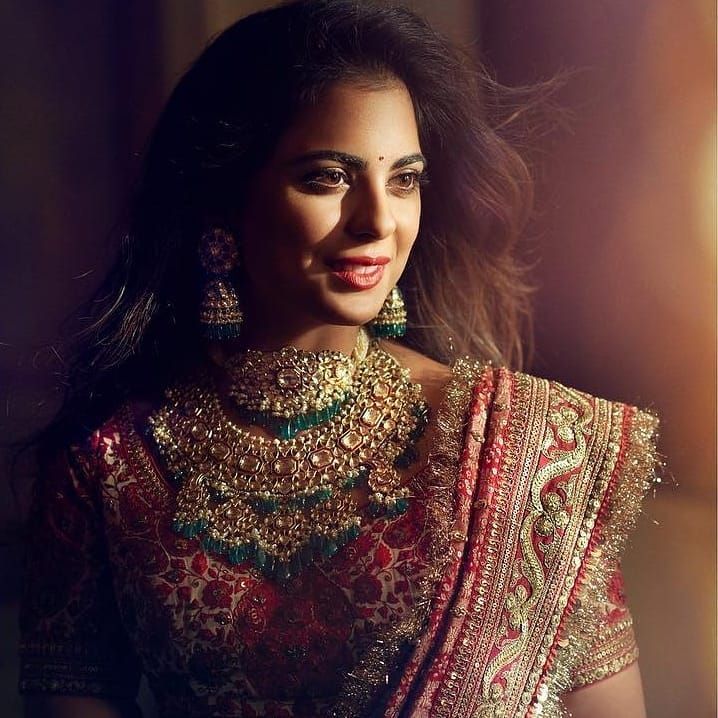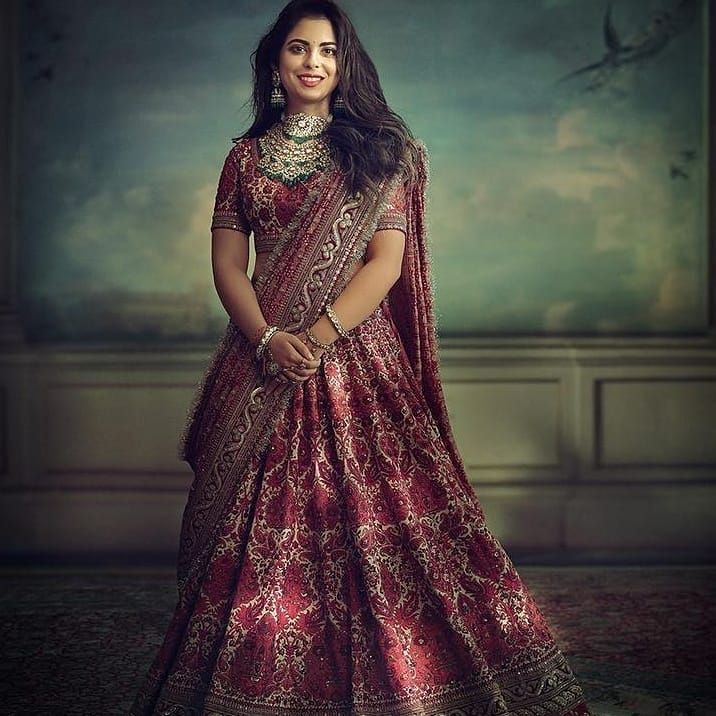 Image via sabyasachiofficial
Now that's a dull shade of maroon- almost wine  that you don't come across too often! A custom hand-painted, hand-embroidered tilla-work lehenga and antique bandhej dupatta. The outfit is a part of the India Revival Project by Sabyasachi. 
This bride in her offbeat floral lehenga we love!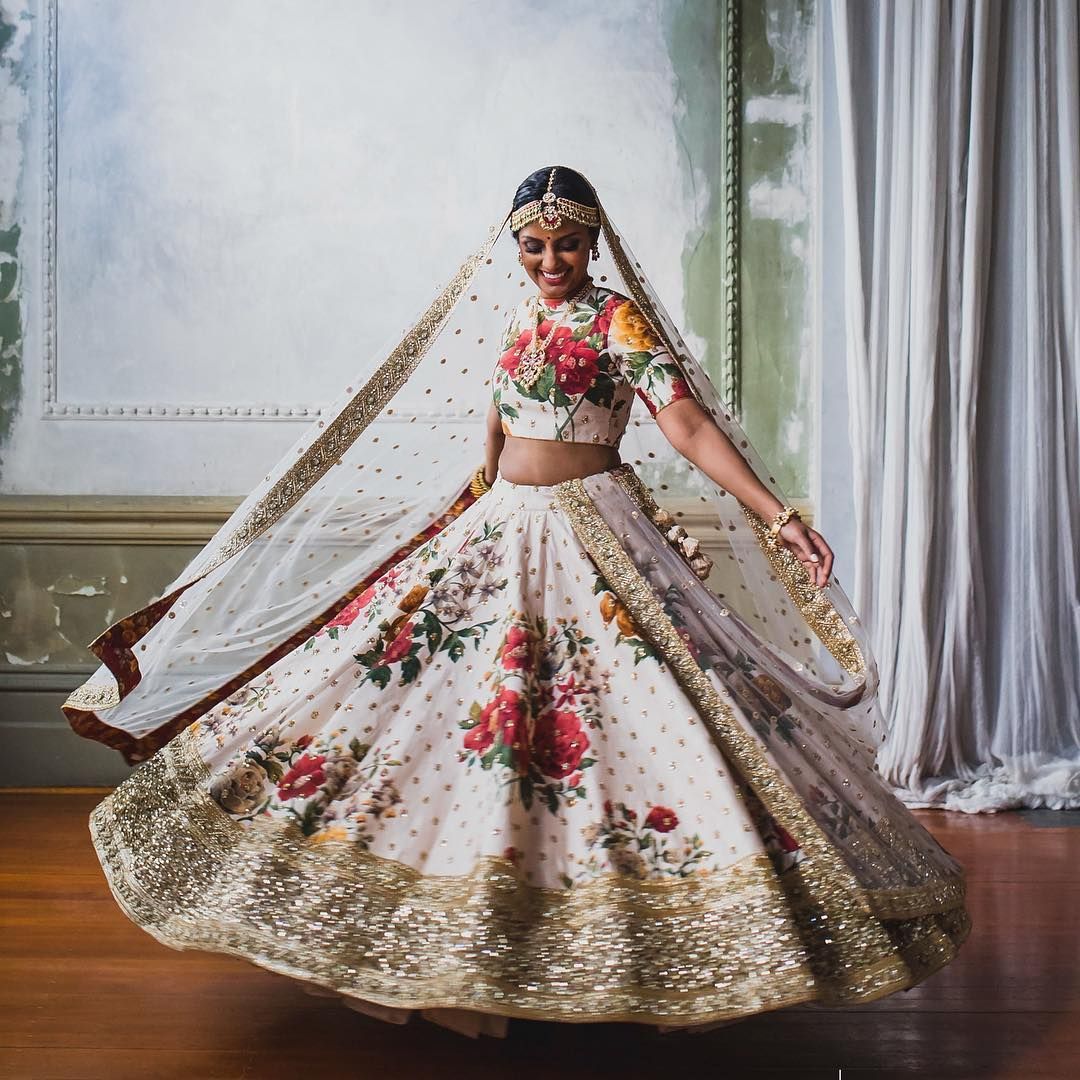 Image via @shevan_j_photography
Not really for the shade, but how offbeat is that whole lehenga? Love the bold florals for a summer bride!
This beige-ivory lehenga that's just gorgeous!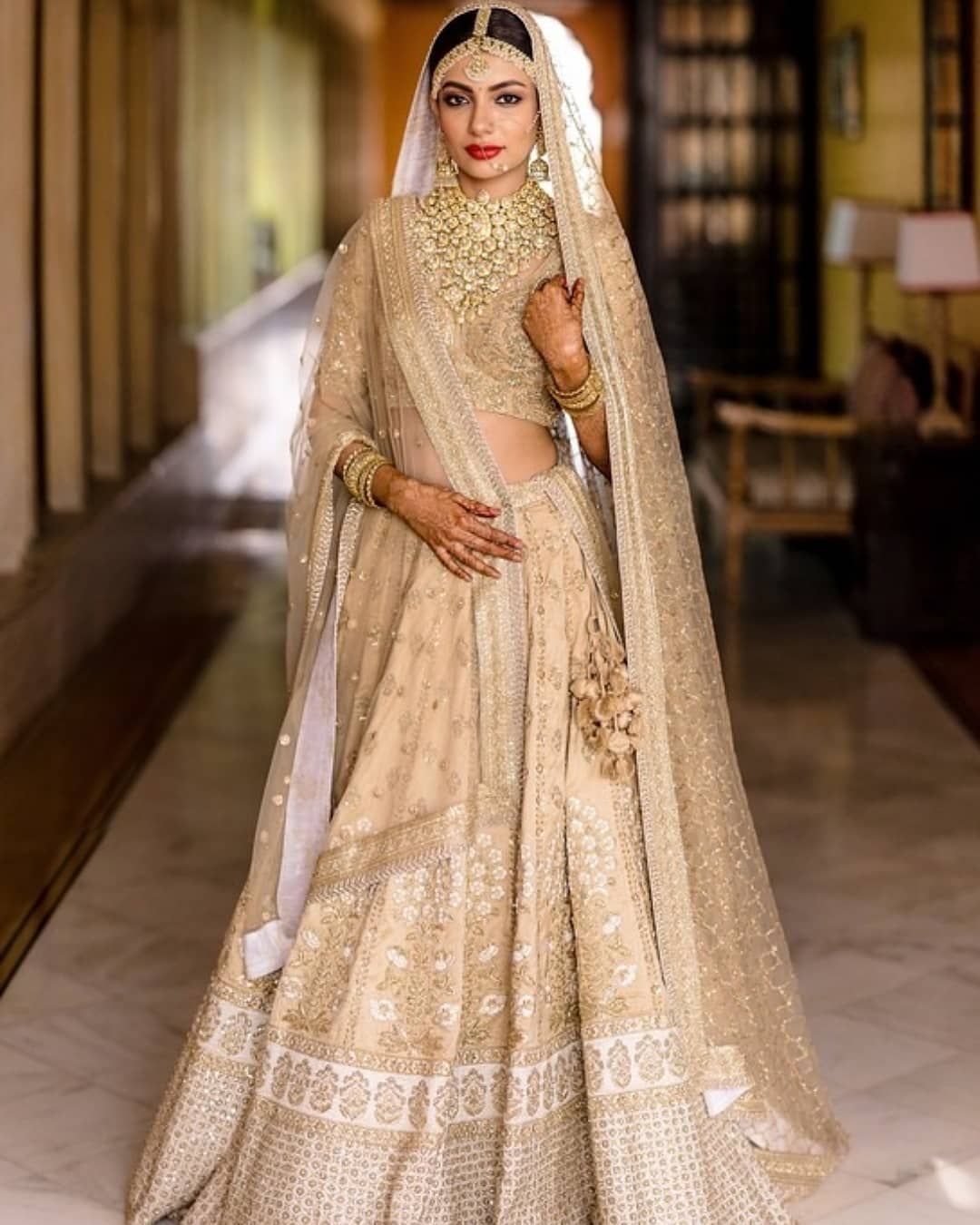 Image via @storiesbyjosephradhik
We've seen gold and ivory before, but this one is more subdued- so so gorgeous and new!
This stylist's bottle green lehenga that really stood out!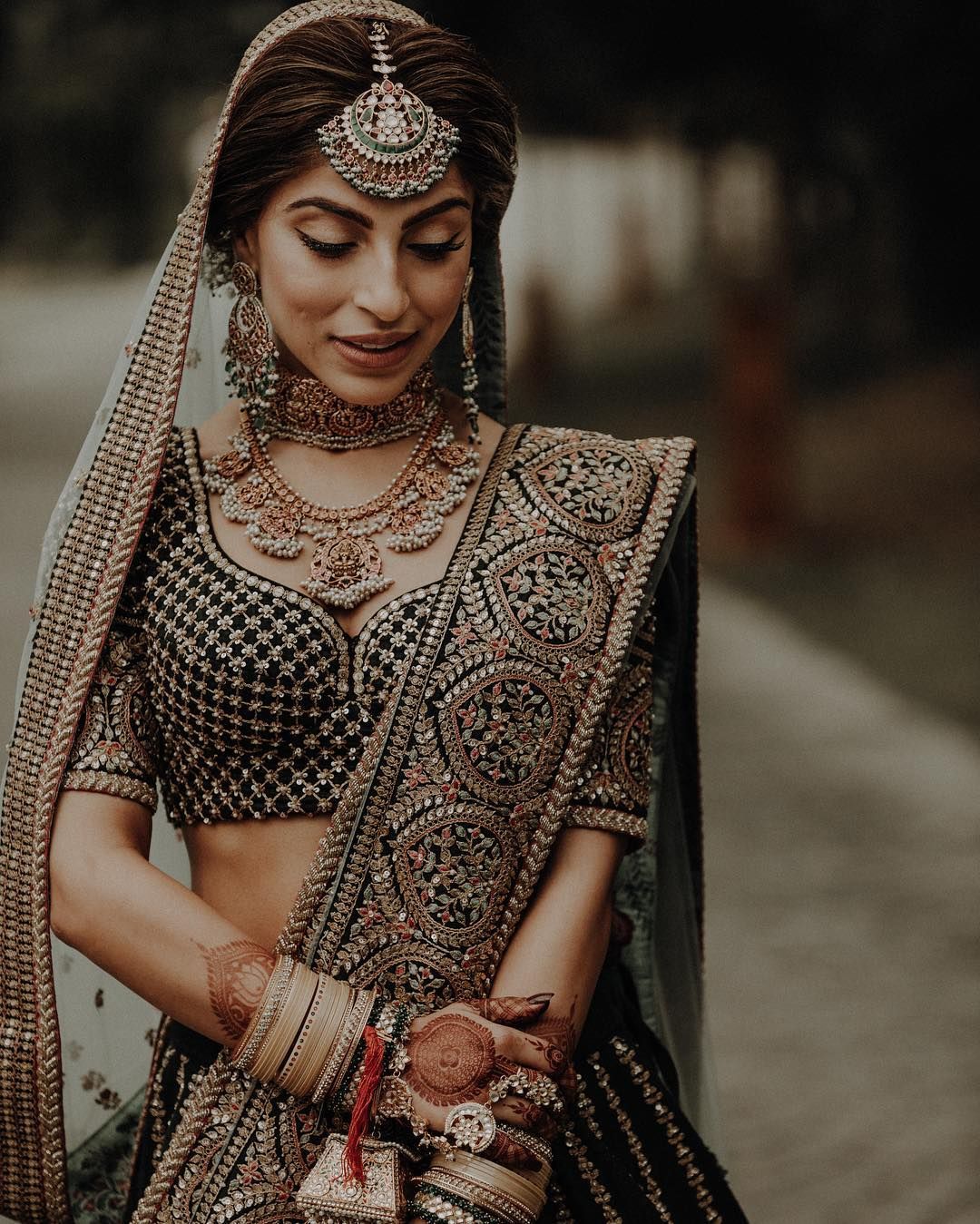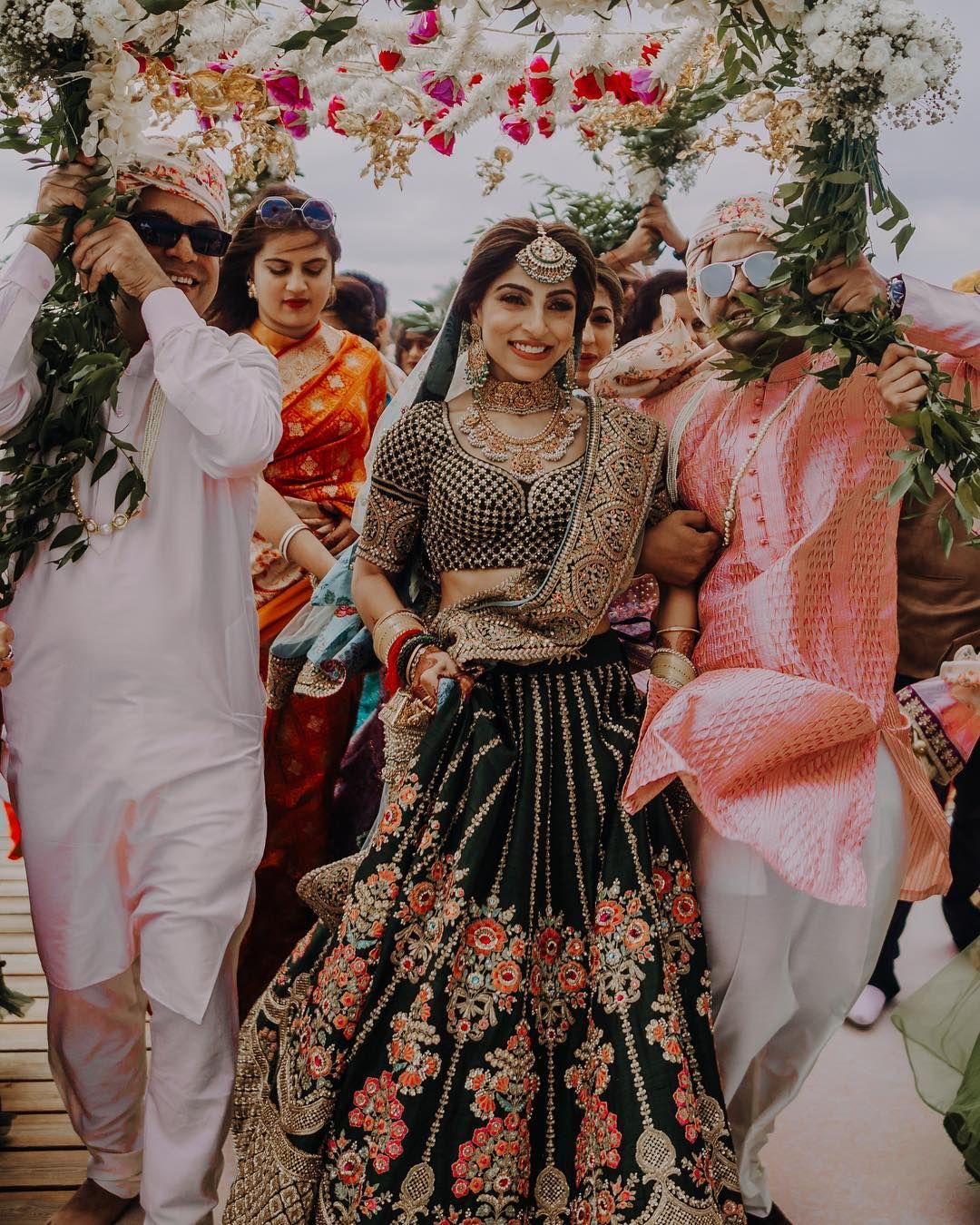 Image via Sukriti and Arjun's Wedding
This stylist sure shone on her wedding with this offbeat Sabyasachi creation- the shade is unlike any other we've seen on a bride! 
This one in aubergine that's become a personal favourite!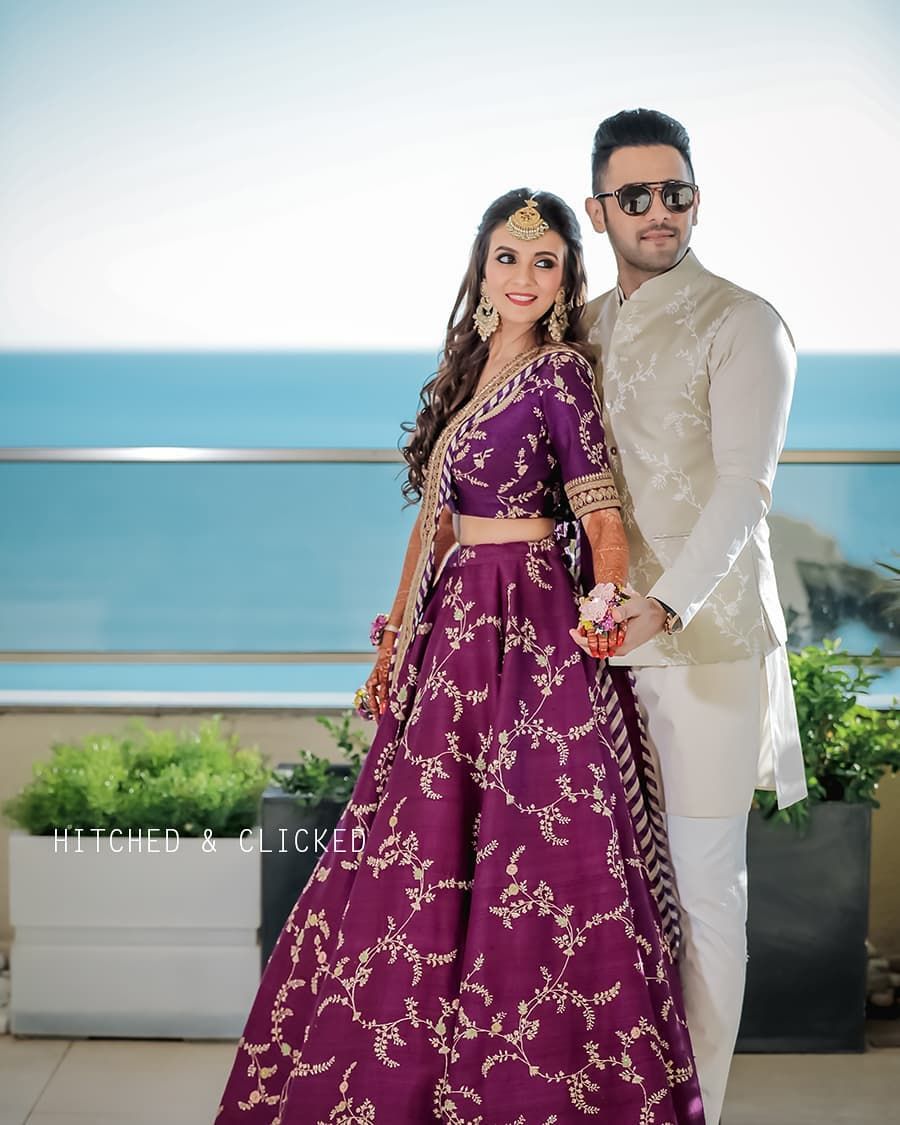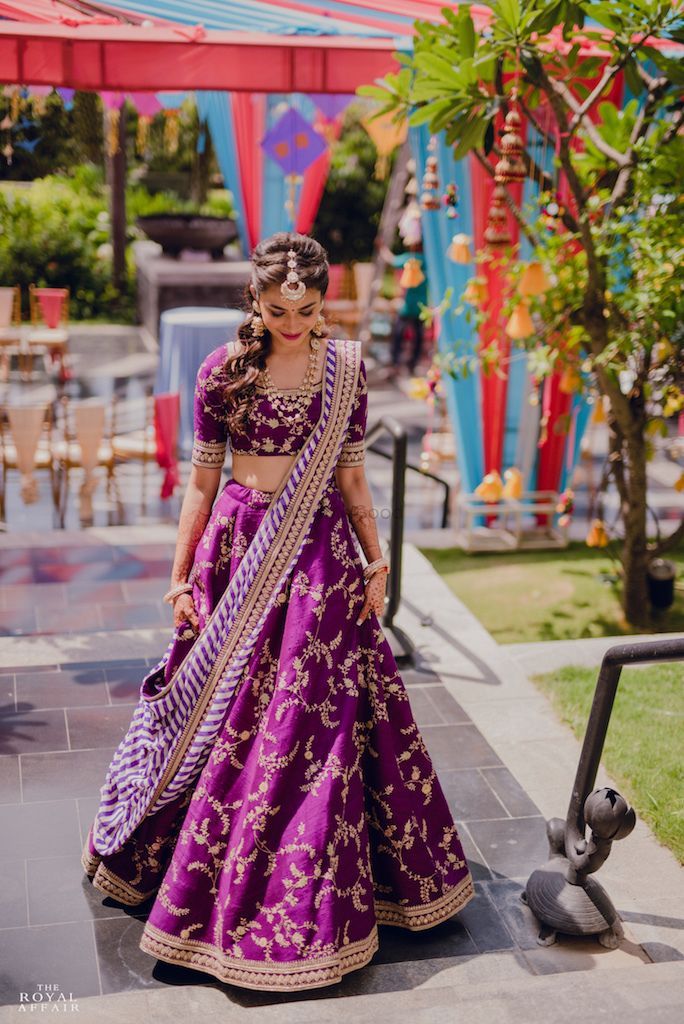 Image via Hitched and Clicked★ 4.8 and Chetna and Naitik (Chennai)
Love the shade and everything about this lehenga- so eye-grabbing and pretty!
Or this rich purple one in velvet that's so offbeat for a bride!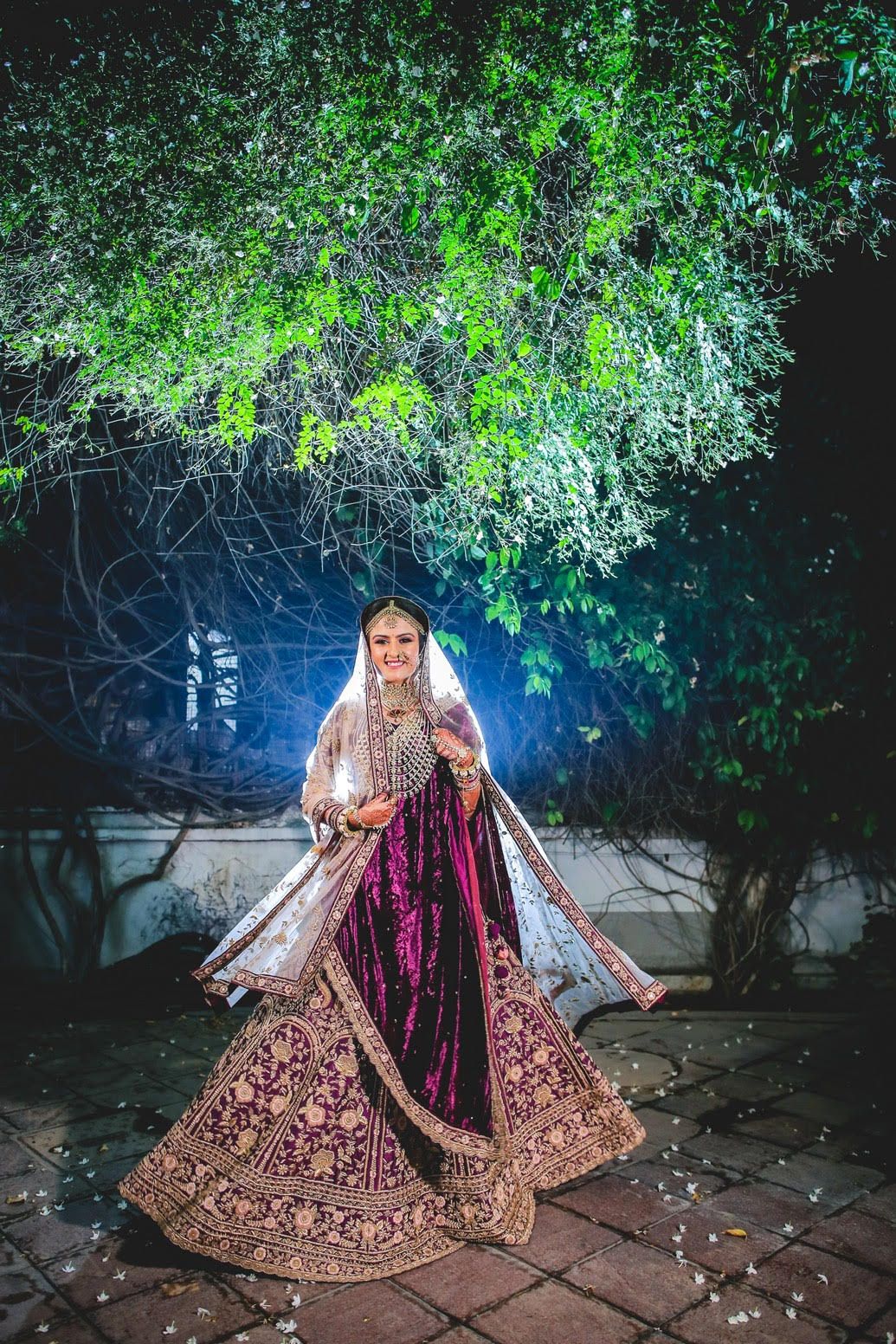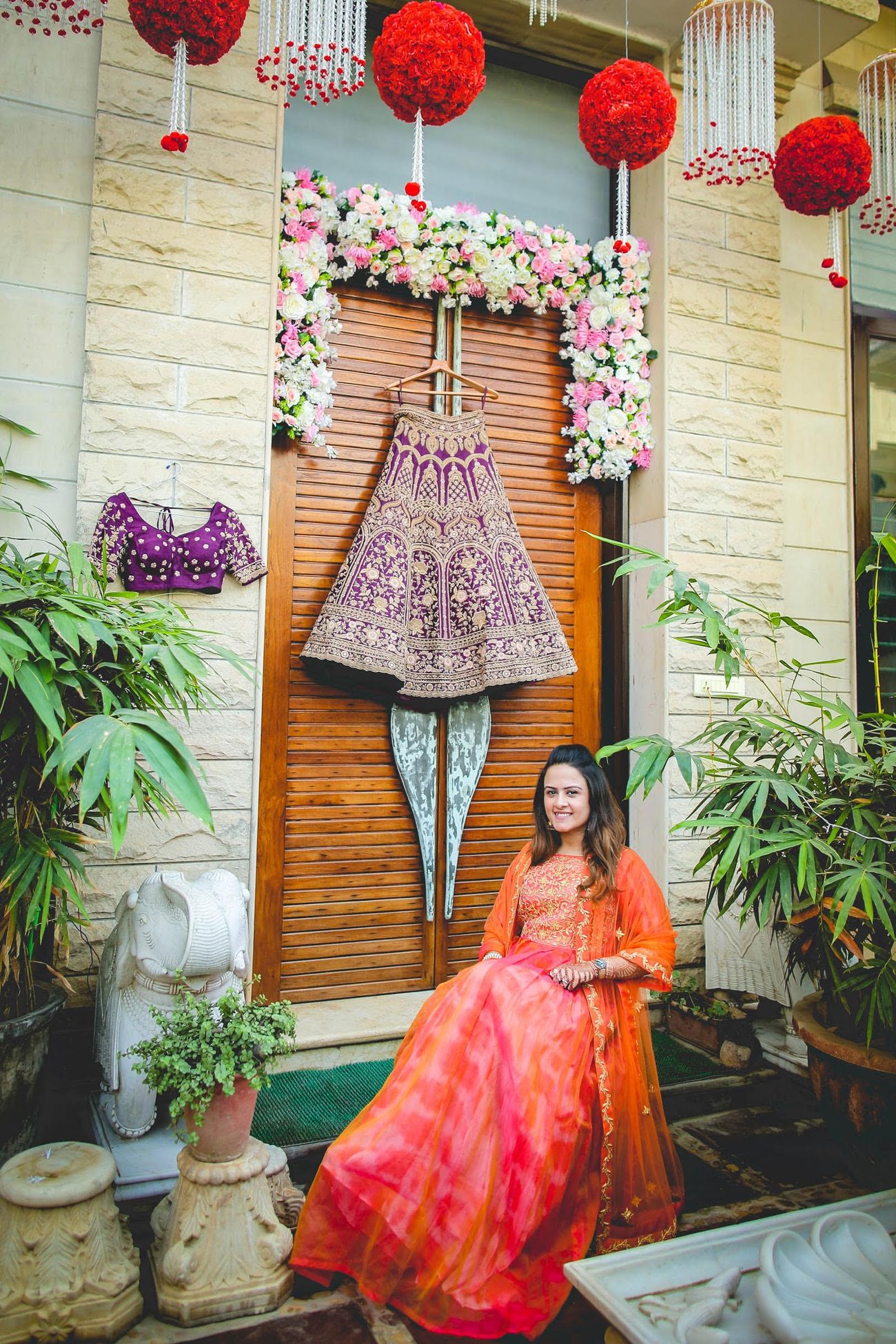 Image via tanya_ajmerasarawgi
We usually see brides wear maroon Sabya lehengas in velvet, but this bride wore deep purple! And it really did stand out!
Violet looks amazing too!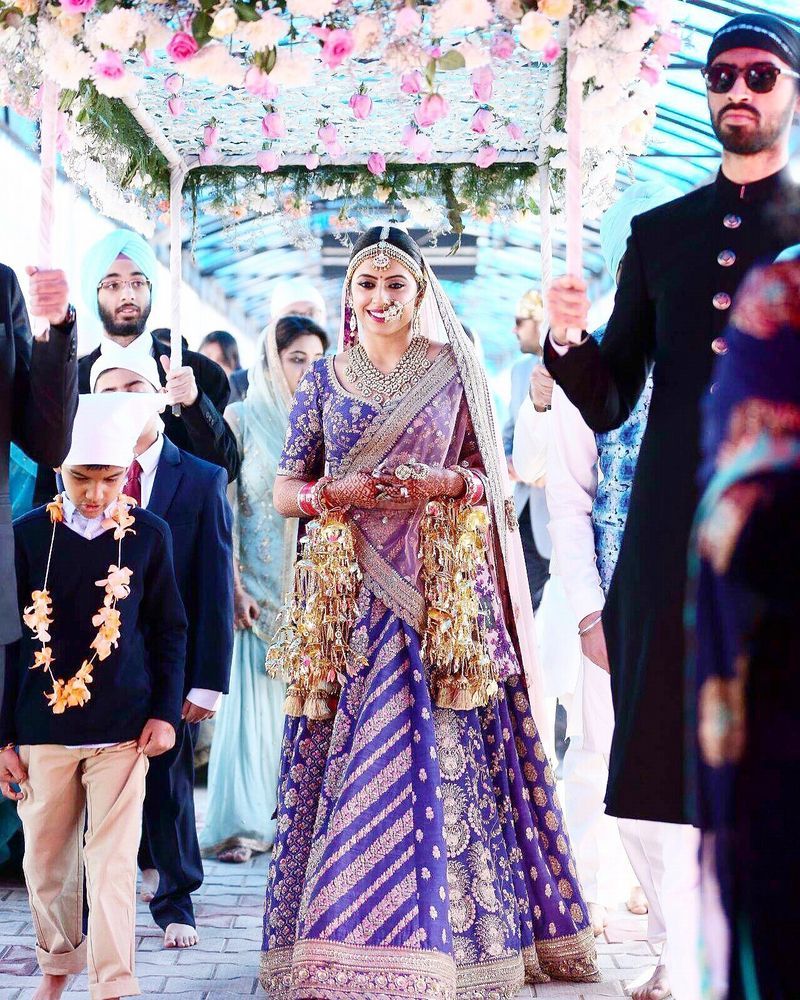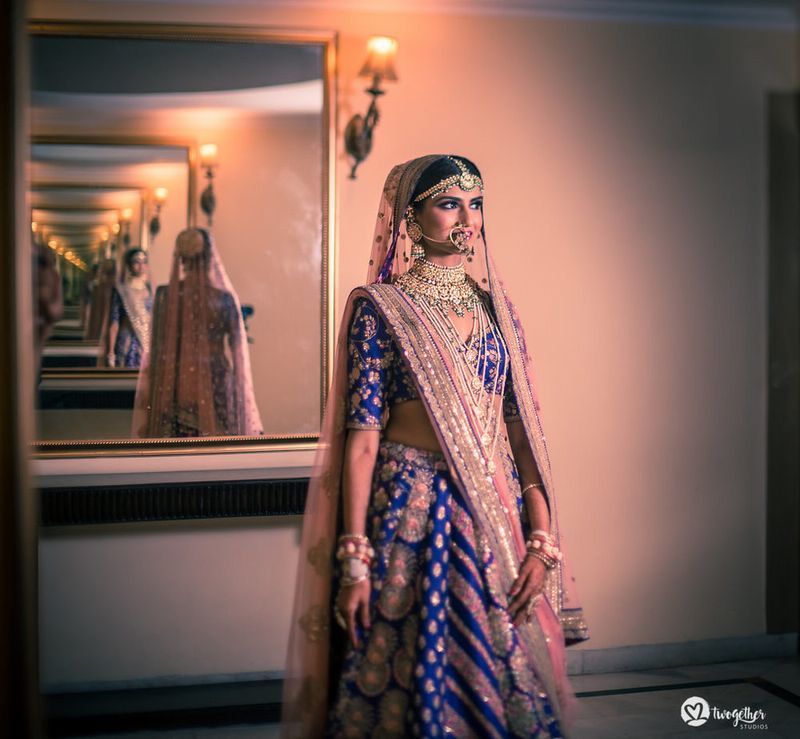 Image via Amanat Gill Makeup Artist★ 5  and Nandini & Ajay (Delhi) 
Bright purple also rocks so well for the wedding, who knew!
This coral-peach shade that's stunning!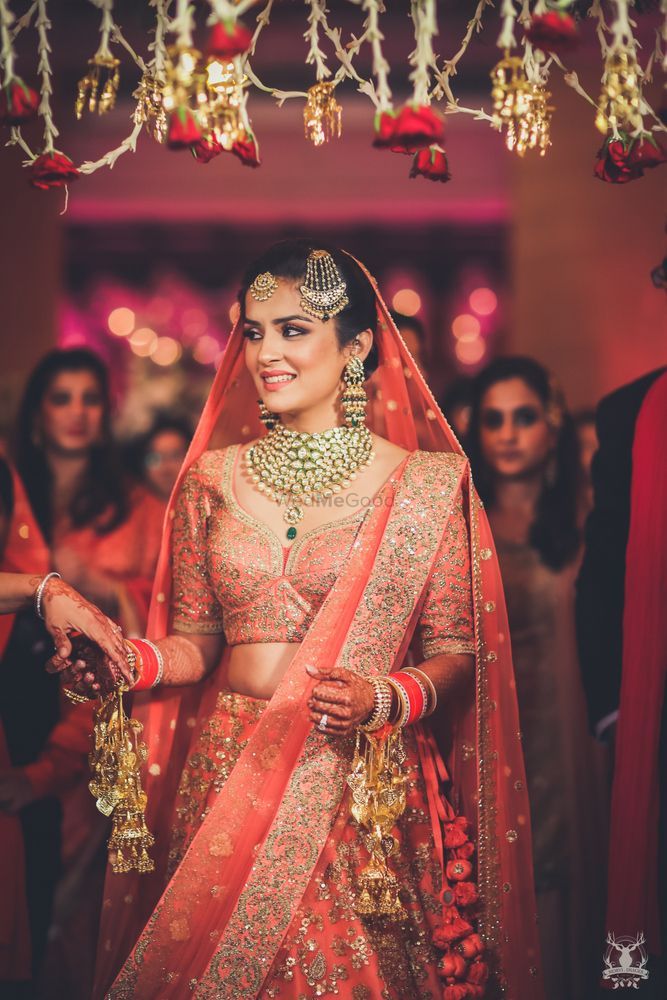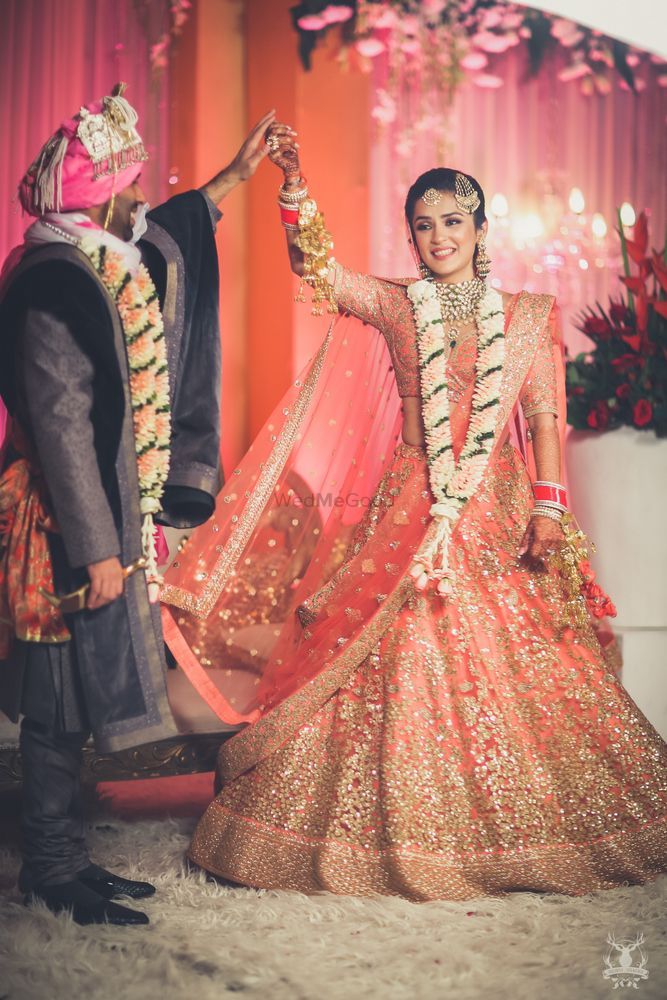 Image via Astha and Himanshu (Delhi)
Its not peach, coral or orange- it's more like a mix of all three! And looks fabulous!
Or this sea foam one which stole our heart?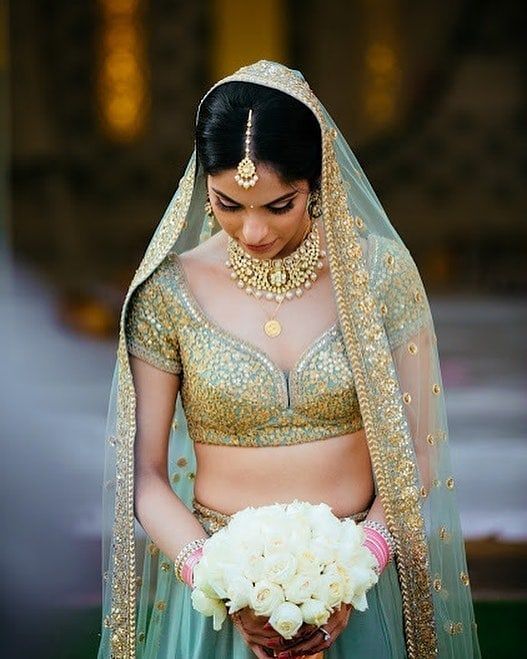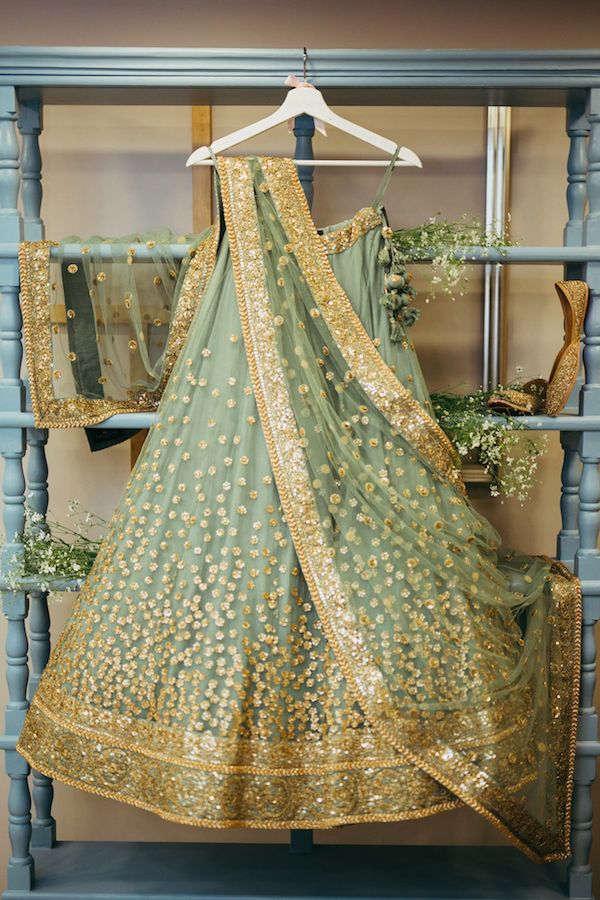 Image via Mansha and Gautam (Delhi)
We have Sabyasachi to thank for this fresh lehenga option and this bride more or less started the trend!
Or this one in sage green which is lovely too?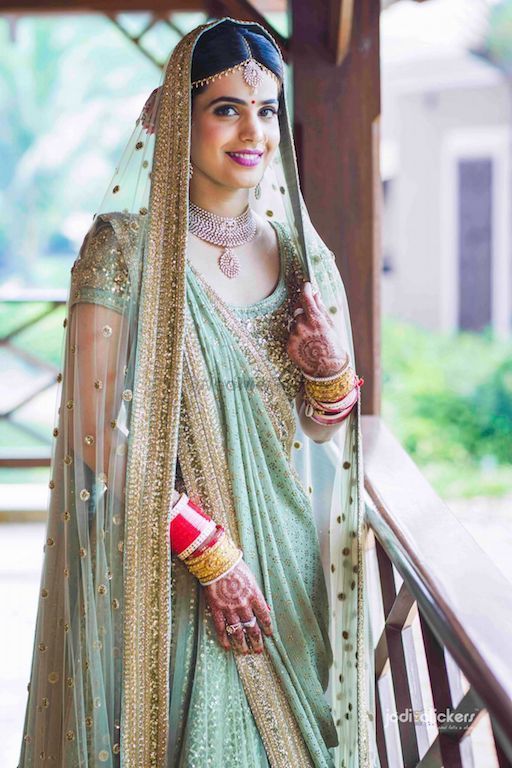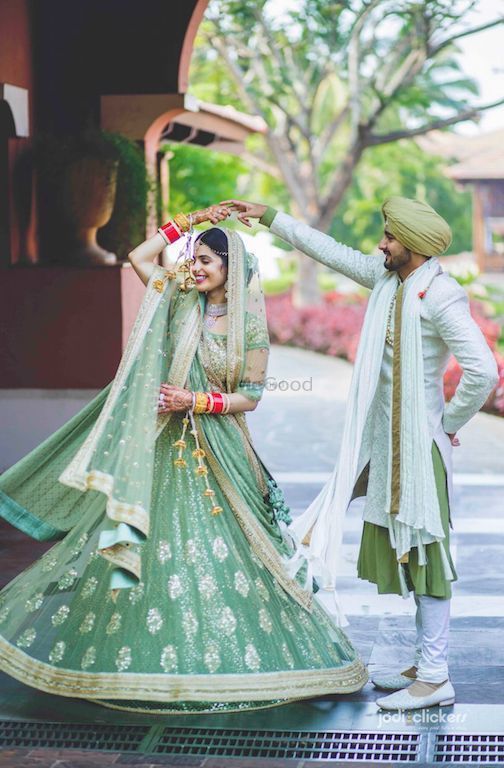 Image via Navneet and Varun (Goa)
Another one that we haven't really spotted on any other bride! So offbeat and pretty!
This dull pink meets lilac that's so unique!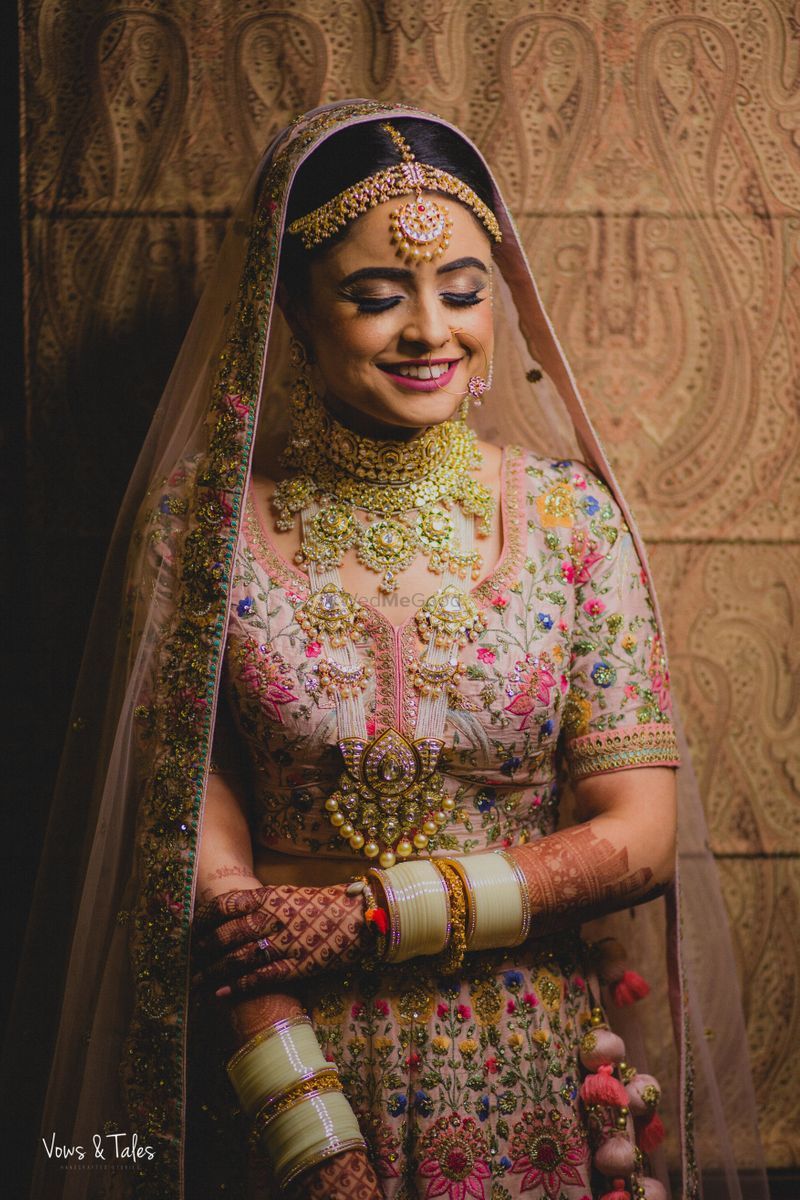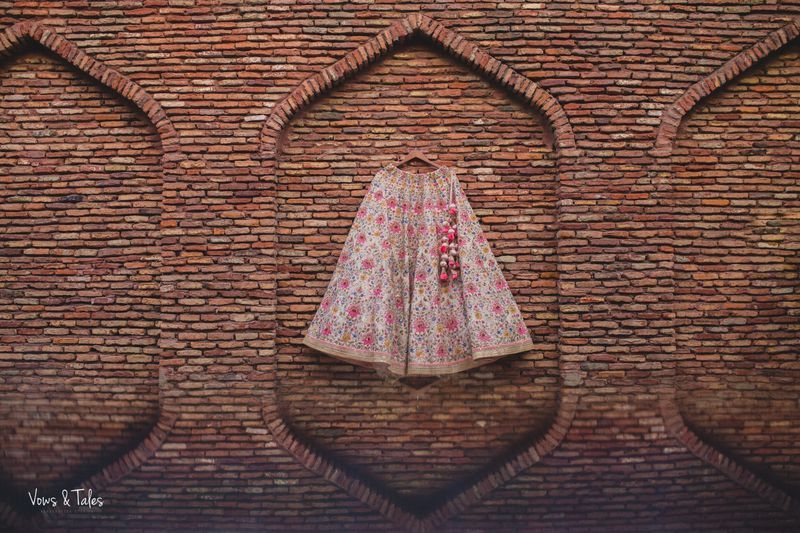 Image via Akriti and Aashir (Jalandhar)
Pastel, but not quite like the other ones we have seen- looks so new and nice!
This sparkly one that's such a stunner!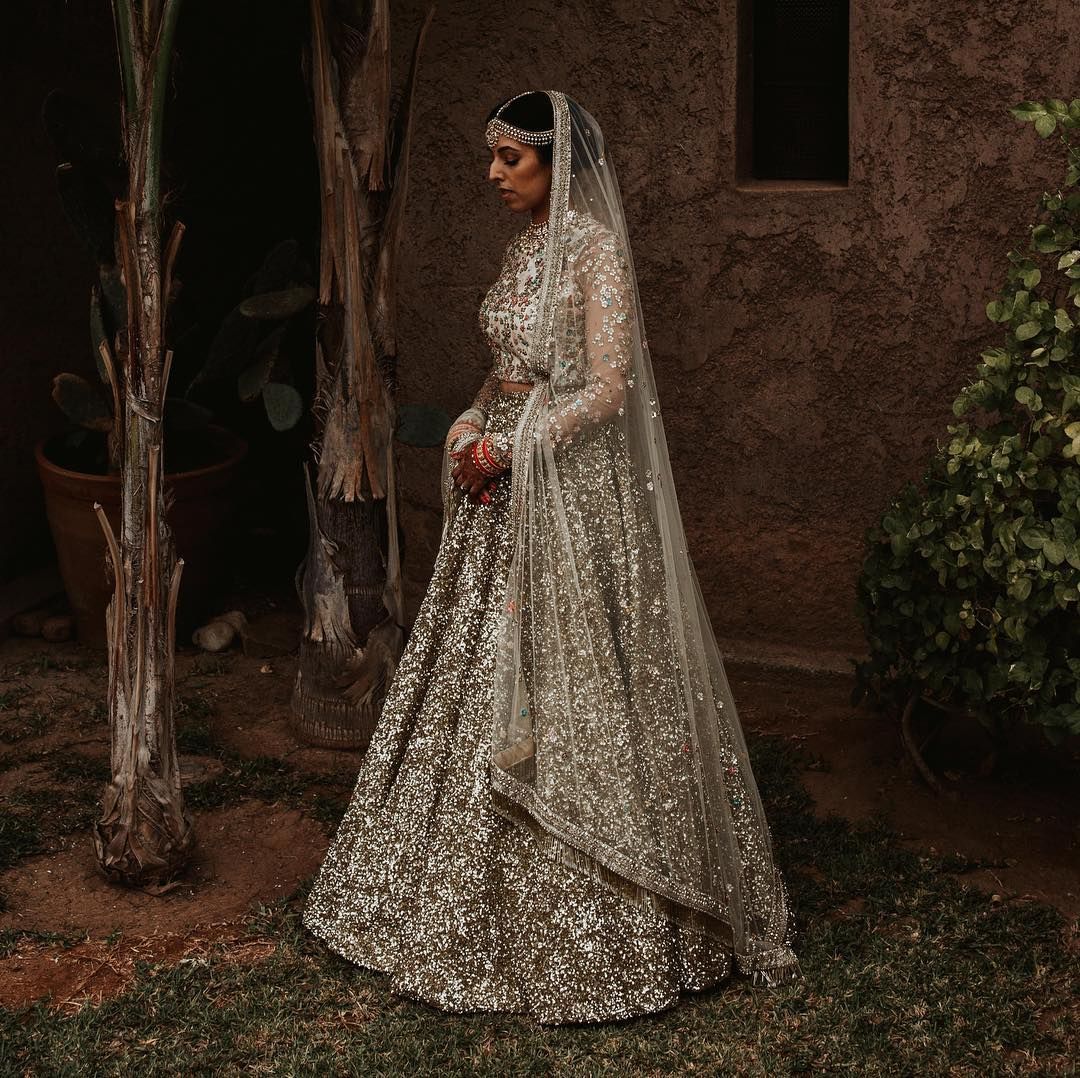 Image via  @colinianross, assisted by @nigeljohn_com
So lovely and glam without looking OTT! And love that hue of silver-grey with a tint of gold in it!
This one in light blue that's so refreshing!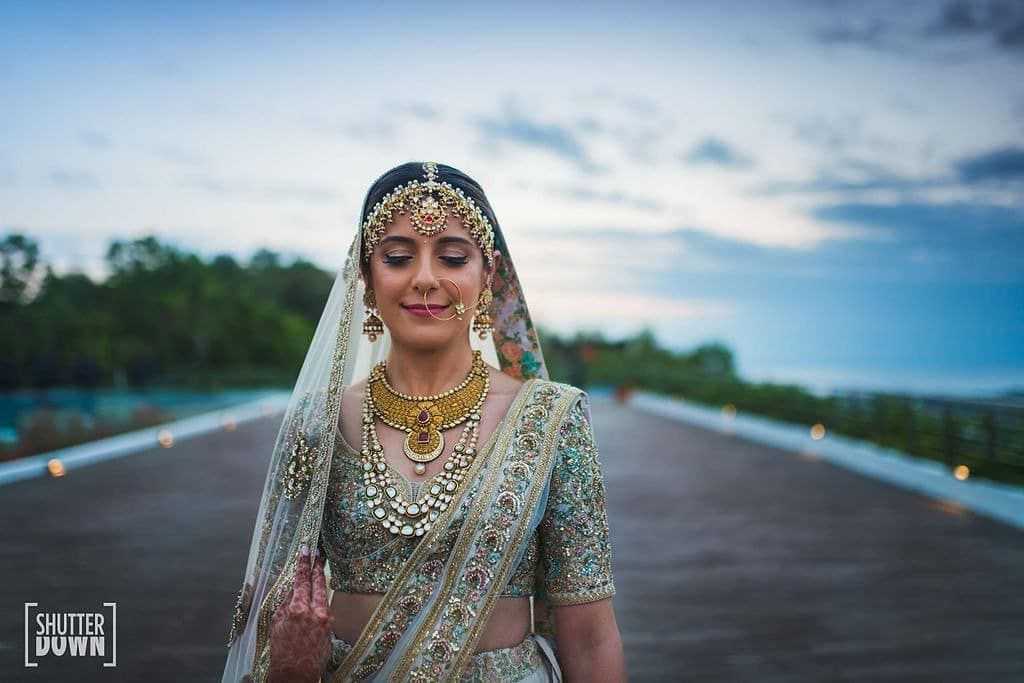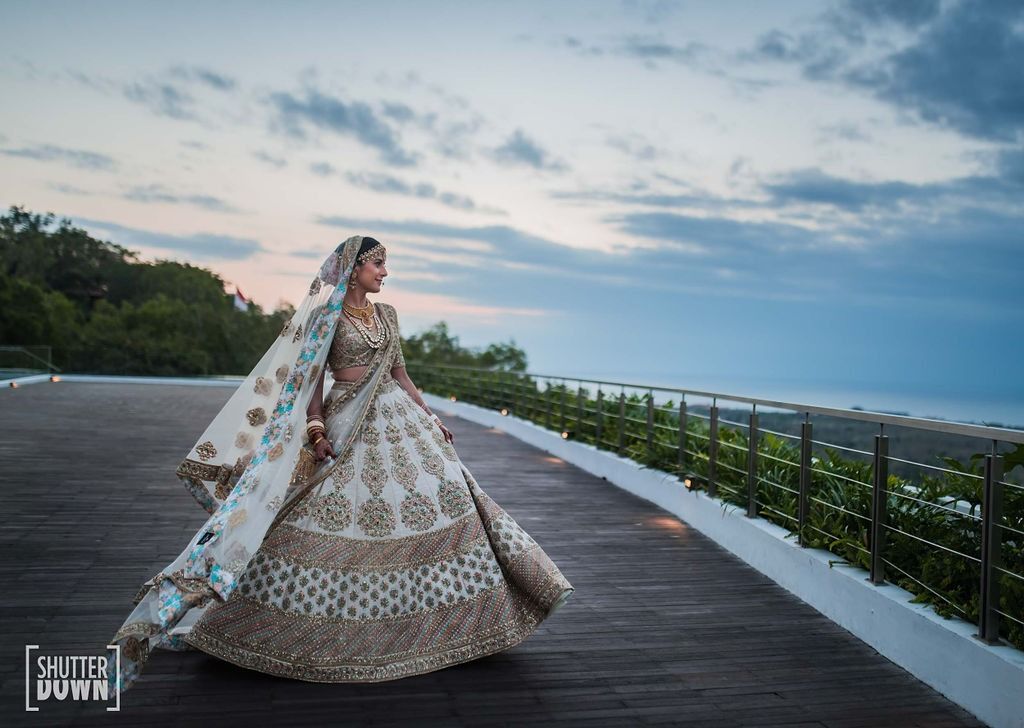 Image via Shutterdown - Lakshya Chawla★ 4.9
So we've seen this lehenga on a lot of brides now, but this one has more blue in it and less pink, which pops so well- plus, check out the floral inner lining on the dupatta border!
This aqua blue one which is so light and easy!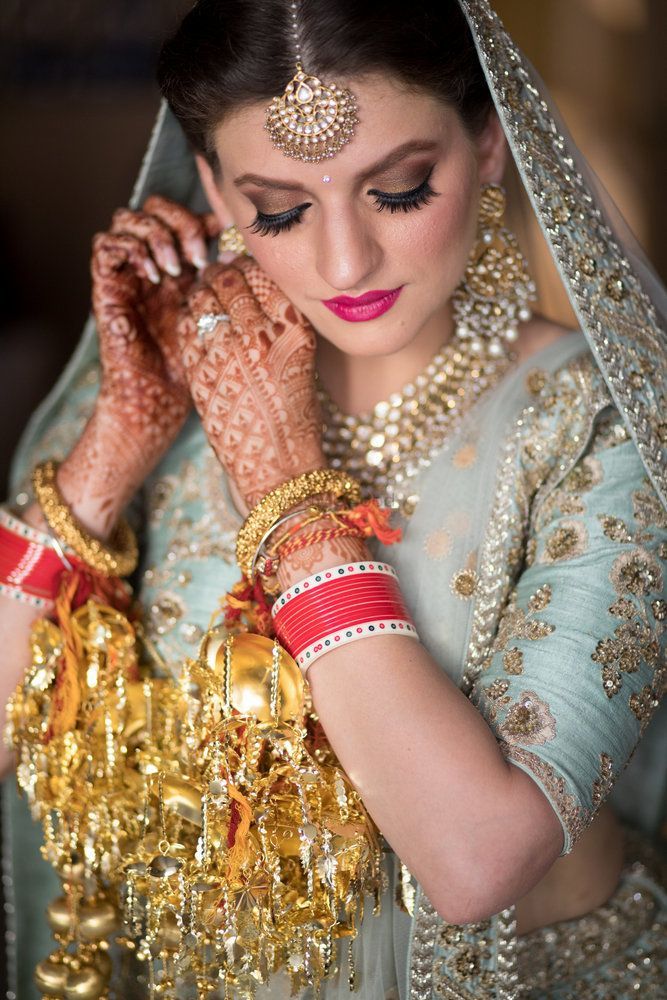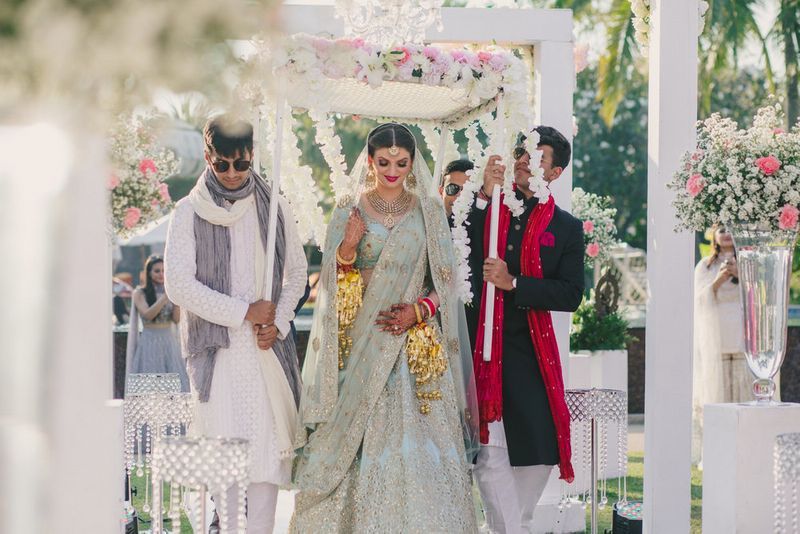 Image via Varsha and Vidur (Thailand)
Such a soothing colour this one is- perfect for a day wedding on the beach!
Or this one in deep blue which literally pops so well!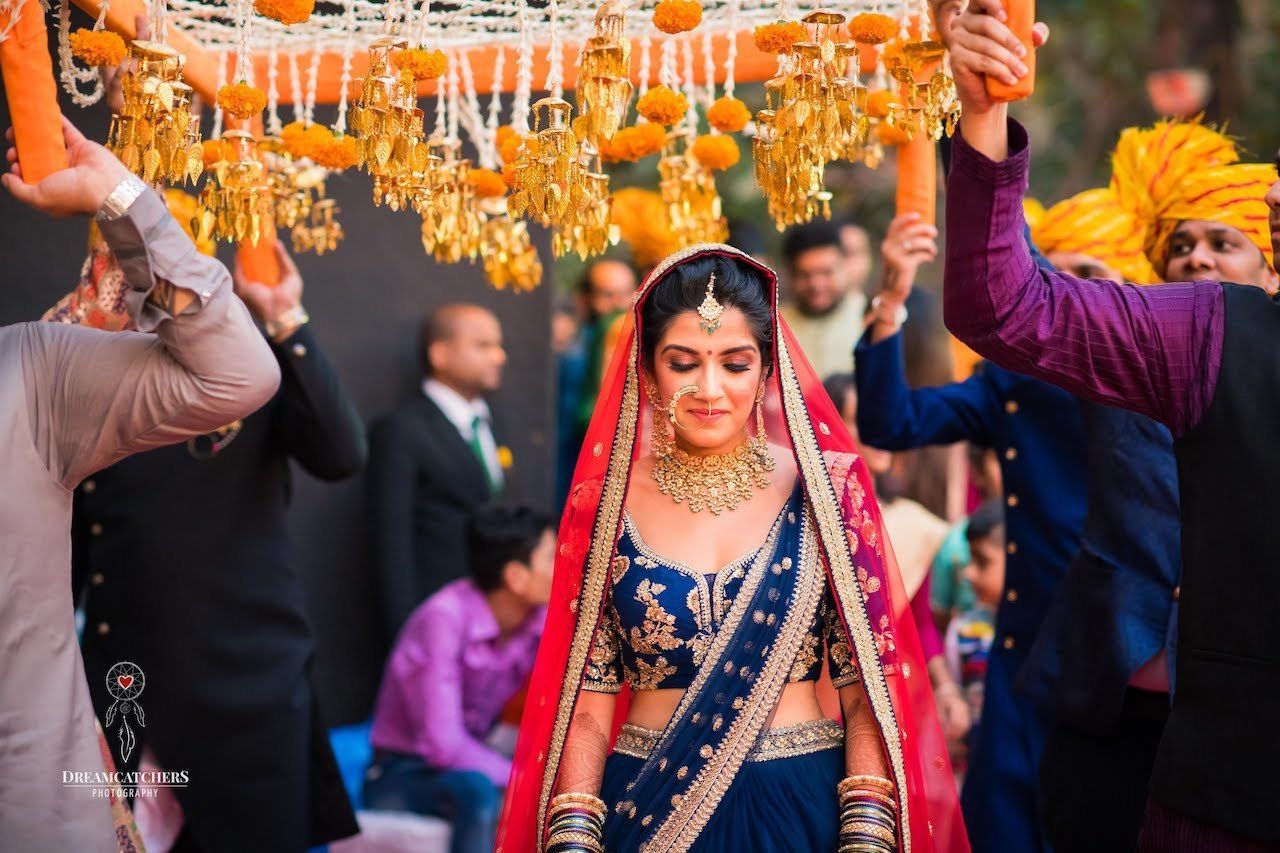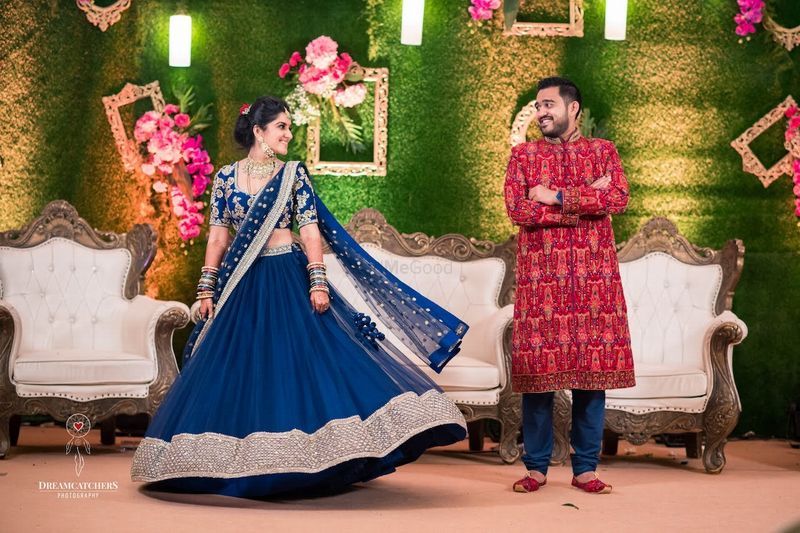 Image via Richa and Khushil (Mumbai) 
This one also took us by surprise- love how rocked this shade for her day wedding!
These brides who wore ivory on their wedding!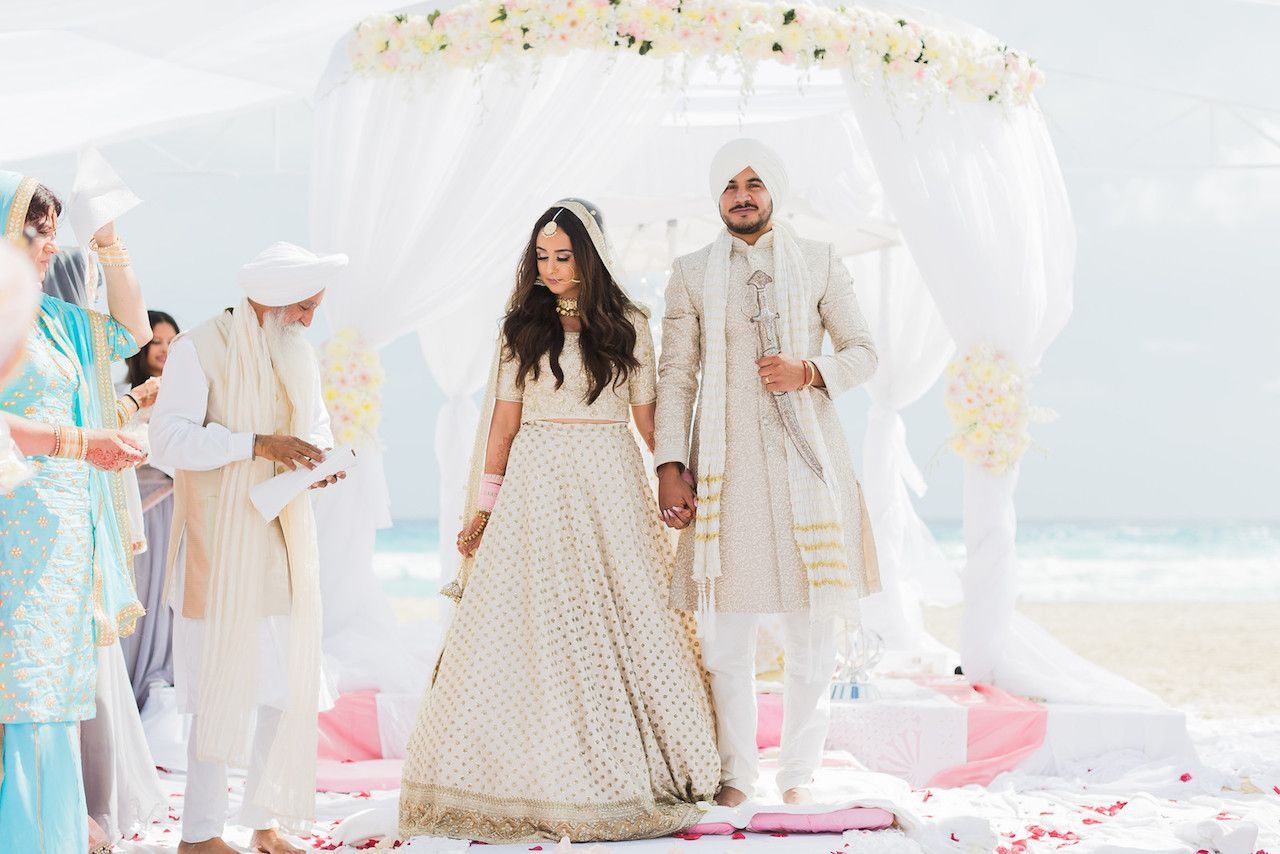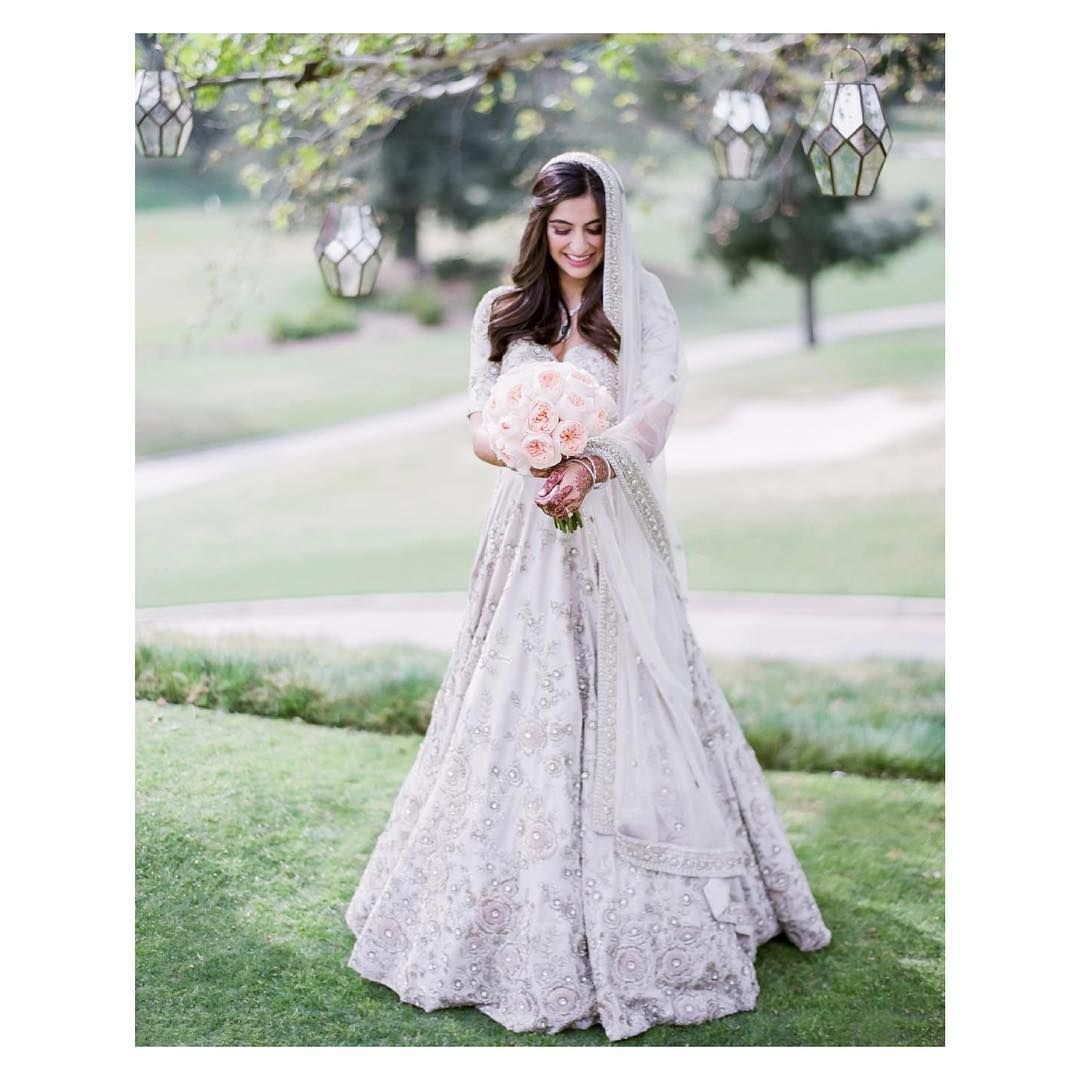 Image via Komal and Rohan (Mexico) and @amyandstuart
Ivory is quite a rare choice for a bride on her wedding day, but these brides rocked it to perfection!
ALSO READ: Sabyasachi Lehenga Price : So, How Much Does a Sabya Lehenga Really Cost?
Unique Bridal Lehenga Colours For Day Weddings!
20+ Sabyasachi Lehengas We Wish Brides Would Have Worn!