The Most Stunning Anita Dongre Lehengas Worn by Real Brides!
BY Sakshi | 17 Aug, 2017 | 4946 views | 3 min read
The queen of Gota Patti Anita Dongre does some very very pretty bridal lehengas, and in such yummy colours! A lot of brides sport her creations in the smaller functions and the wedding, and we just love how fresh all her lehengas look! So here are some of our favourites over the years!
This super pretty pastel lehenga that's so refreshing!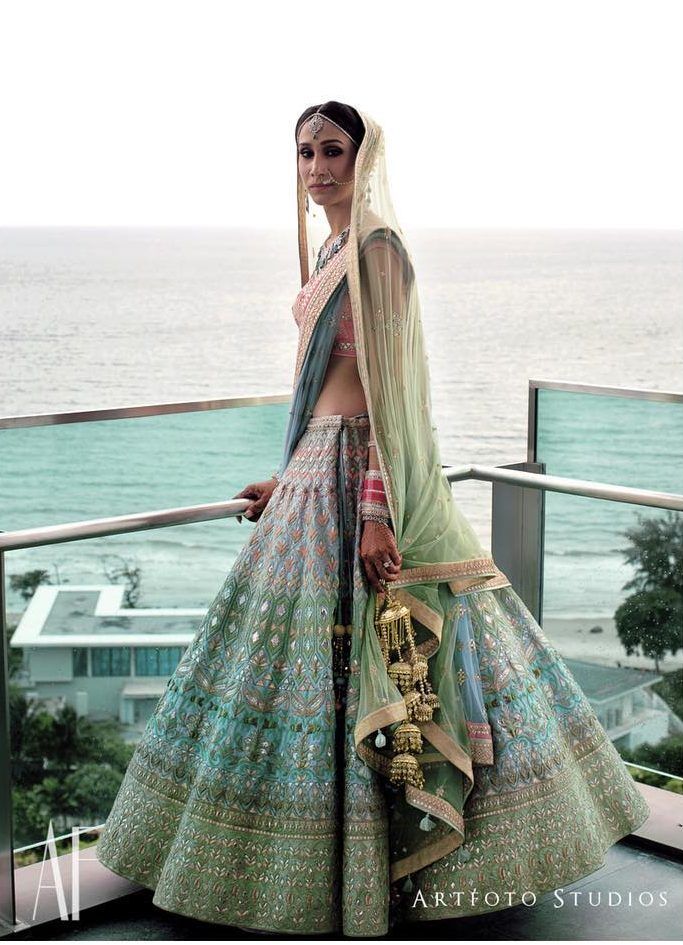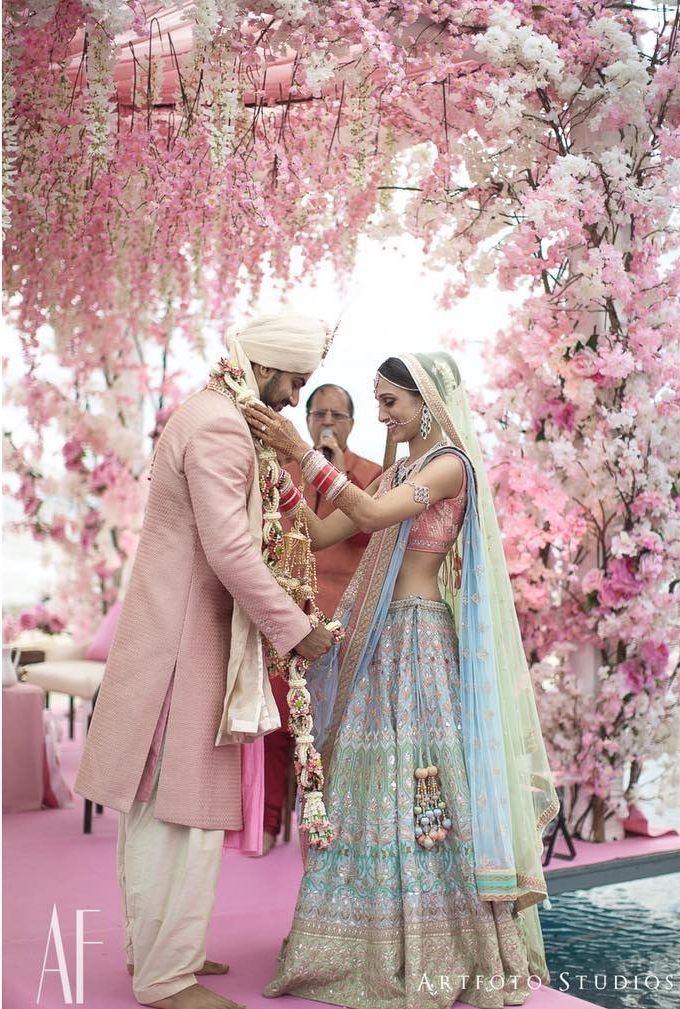 Image via Artfoto Studios on Instagram
We really did do a double take when we saw this beauty! So so pretty and we love how it matches the decor- definitely one of our new favourites for the sheer pleasure it brings to the eyes!
This yummy orange lehenga with minimal work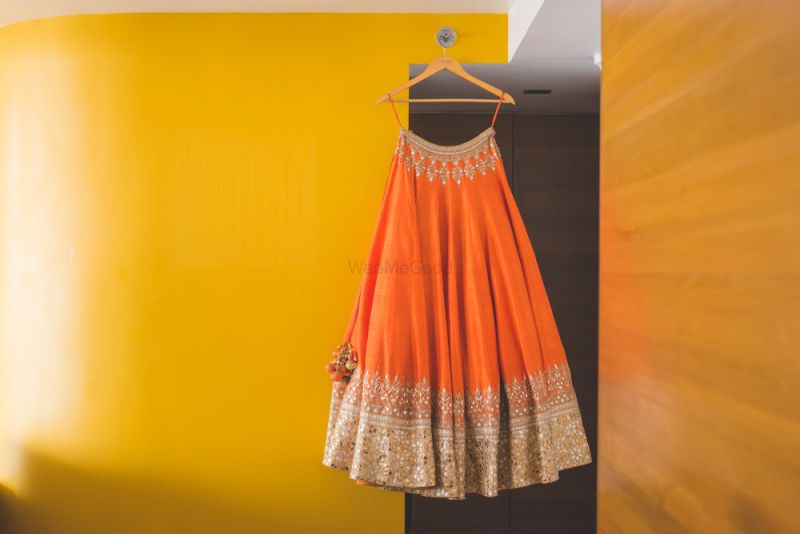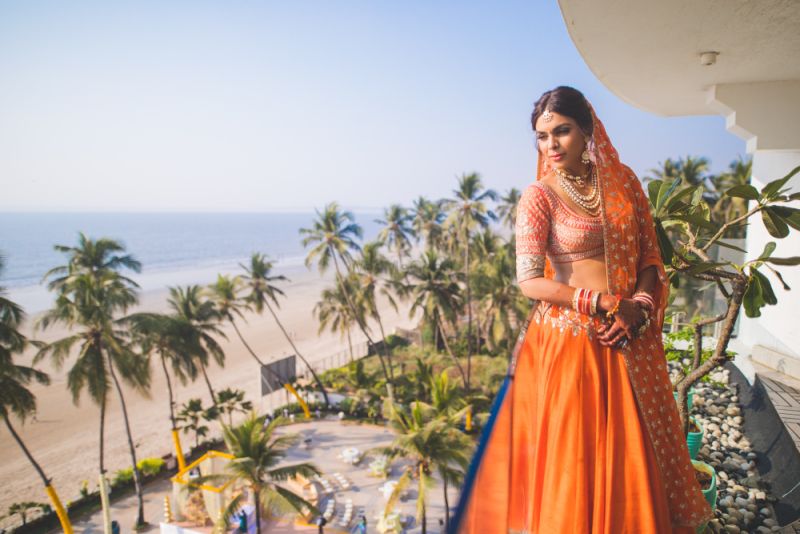 Image via Aastha and Karan's Real Wedding
Real Bride Aastha (who also happens to be Aishwarya Rai's stylist btw) wore such a unique lehenga on her wedding! This Anita Dongre creation had minimum work on the lehenga, with most of it on the blouse and dupatta, and that hue- super stunning! Definitely one of our favourites! 
This happy yellow Mehendi lehenga with floral print and embroidery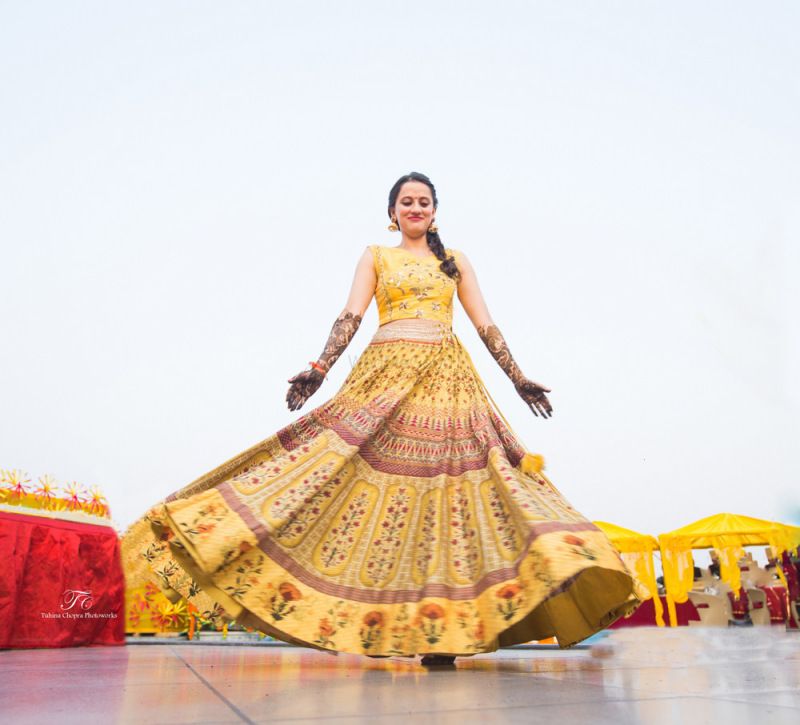 Image via Avantika and Aditya's Wedding
Such a happy lehenga for a Mehendi! Love not just the colour, but love how precious the print and the work is too! So traditional yet modern at the same time!
This wine coloured lehenga with threadwork and that amazing blouse!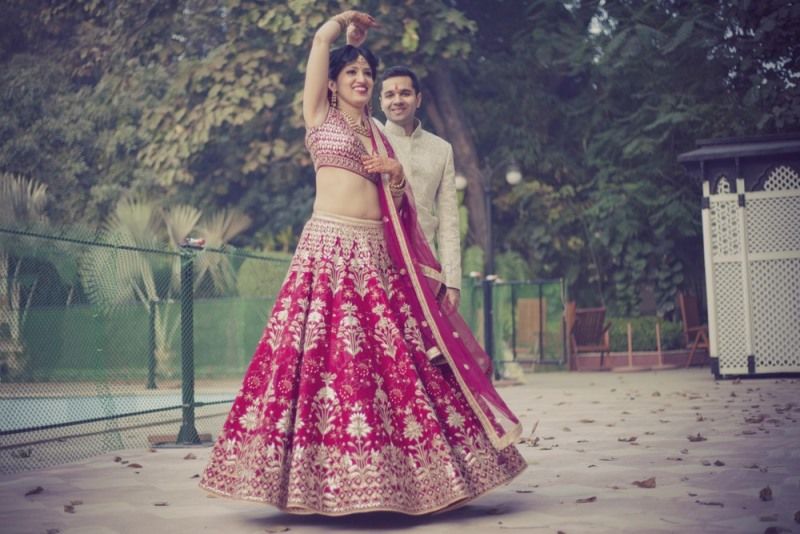 Image via Manya and Dhruv's Wedding
Real Bride Manya wore such an offbeat colour on her wedding- somewhere between maroon and wine, and it's so so glam! Plus, how amazing is that low neck blouse?
This red gota patti lehenga with a crop-top blouse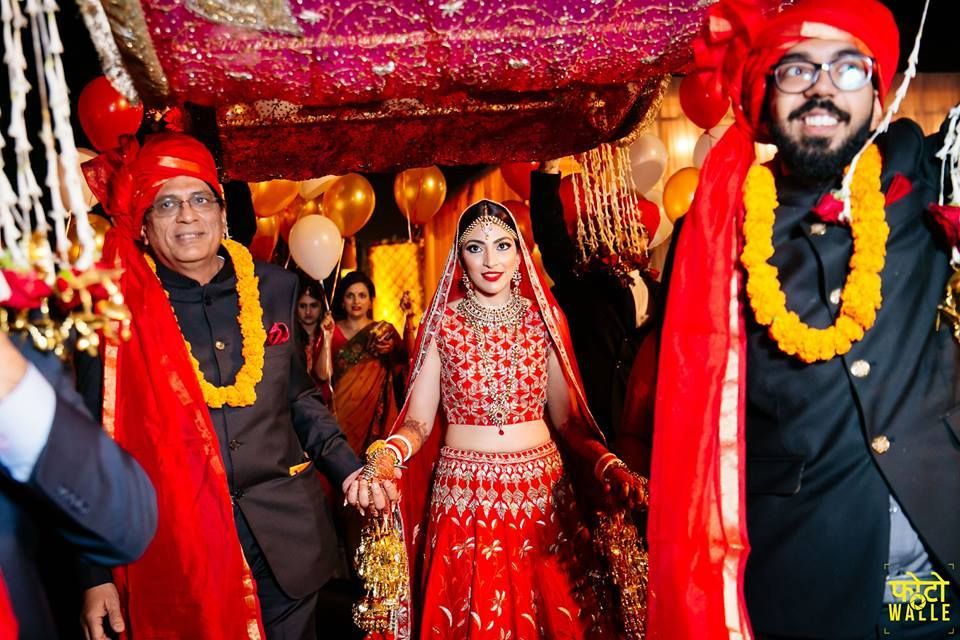 Image via Yuvraj and Urvashi's Wedding
What a simple yet stylish lehenga! Love how the work all over is the same, and so is the shade of red, but even then this lehenga really looks so bridal and pretty!
This candy pink gota patti lehenga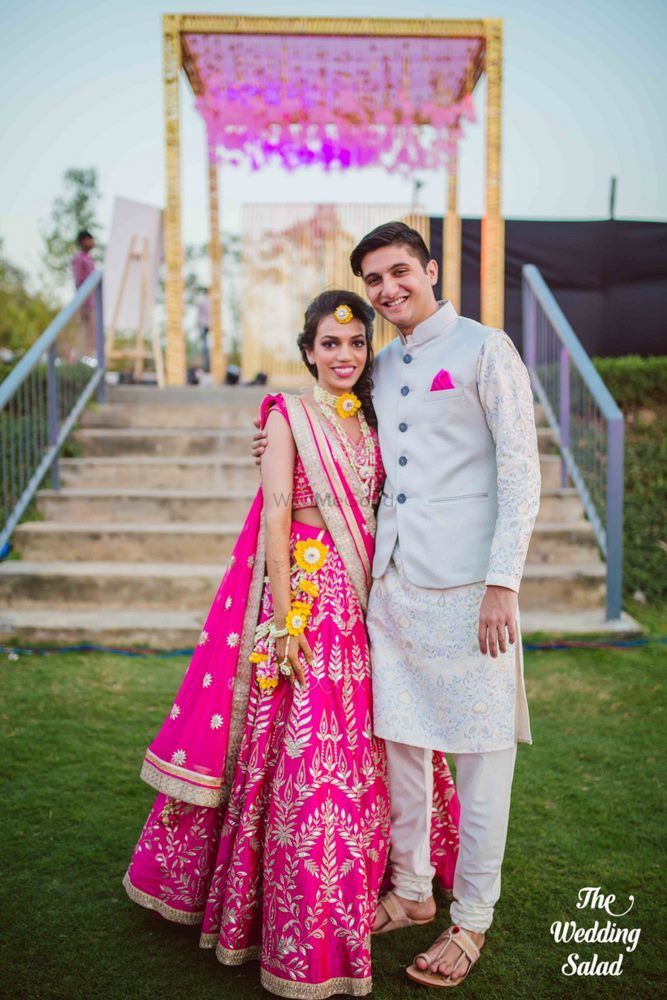 Image via Nikita and Parth's Wedding
Real Bride Nikita wore a beautiful Anita Dongre creation for her Mehendi, which is so pretty that it would totally look awesome as a bridal one! The bright hue really makes that gota work shine!
These turquoise blue lehengas with gold blouses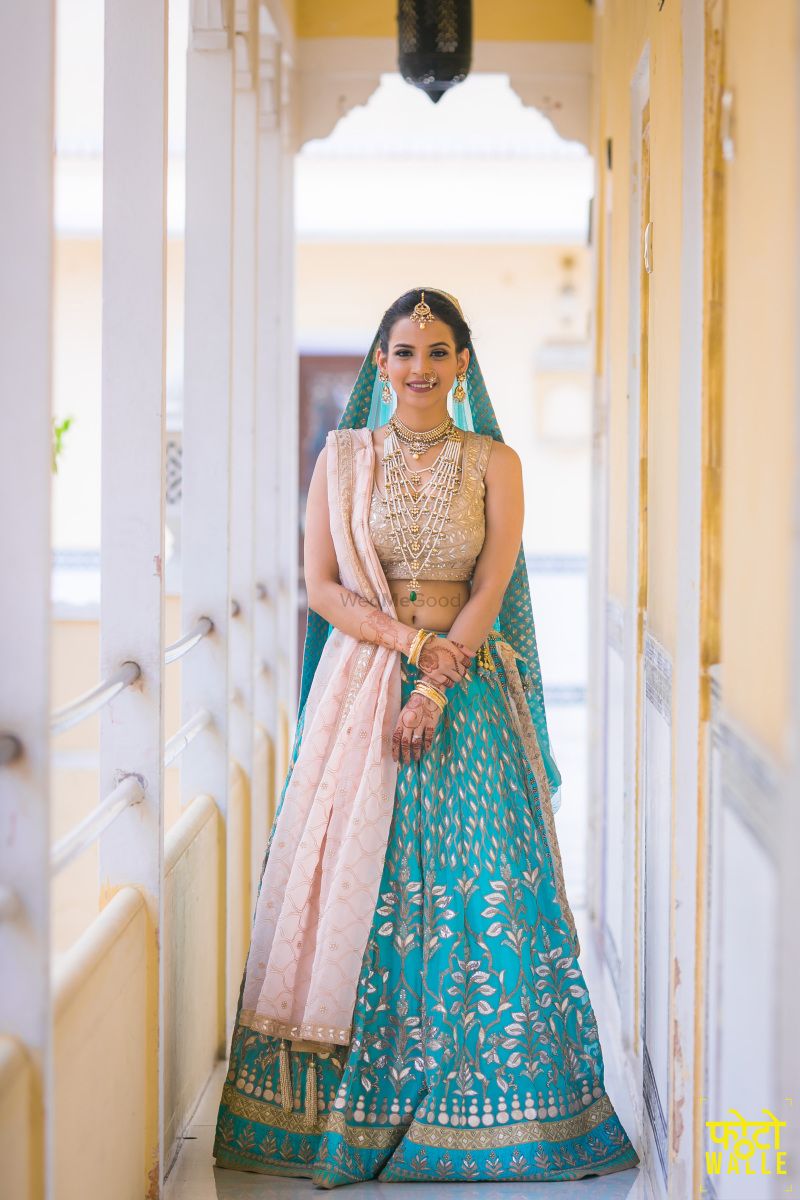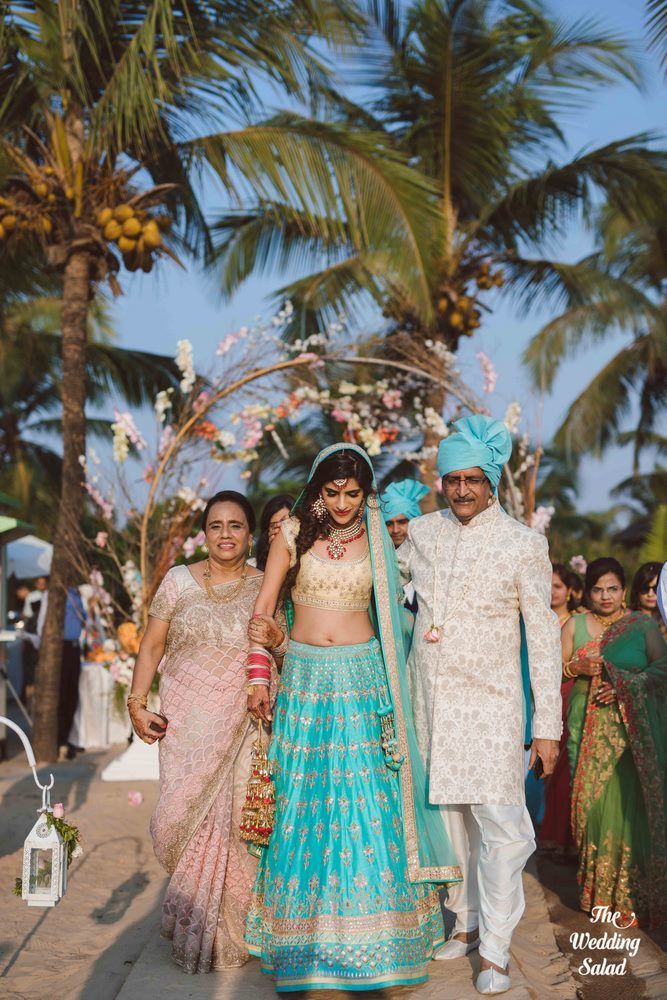 Image via Rijuta and Anish's Wedding and Mahak and Rahul's Wedding
Similar, but not the same, but still super super stunning! Both these brides took a risk rocking turquoise on their wedding, and it paid of so so well! Such a unique look for a bride with the most gorgeous lehengas!
This red and teal bridal lehenga which is so unique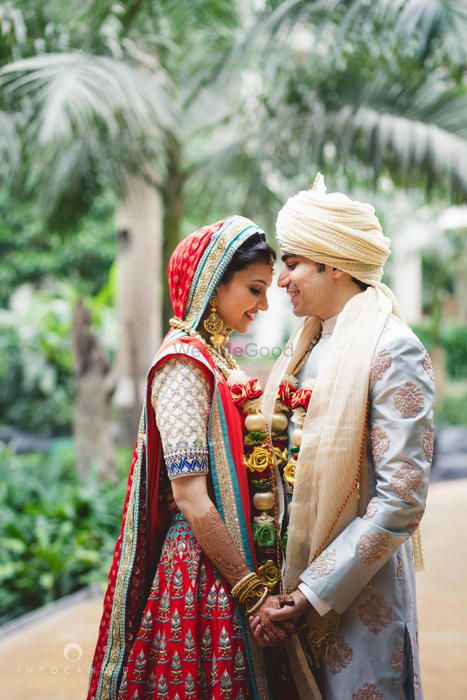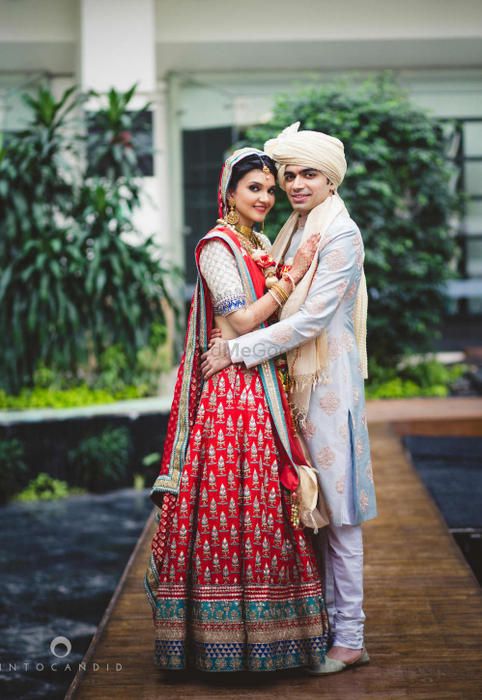 Image via Mitali and Anuj's Wedding
Red and teal is a unique combination for a bride, but it works so well in this case! Love how the contrasting border stands out against the red! Another gorgeous creation!
This playful pink and orange gota patti lehenga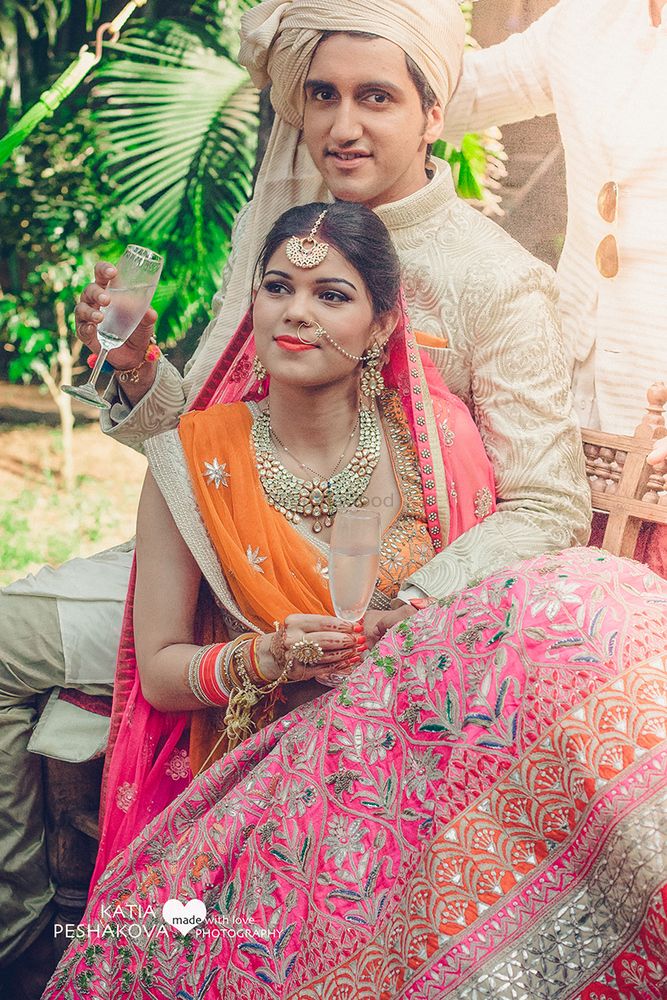 Image via Nupur and Adish's Wedding
Isn't this just the most perfect lehenga for a playful Goa wedding? Love how both the hues pop, making it such a fun lehenga for a modern bride!
This modern bride's lehenga worn like a crop top and skirt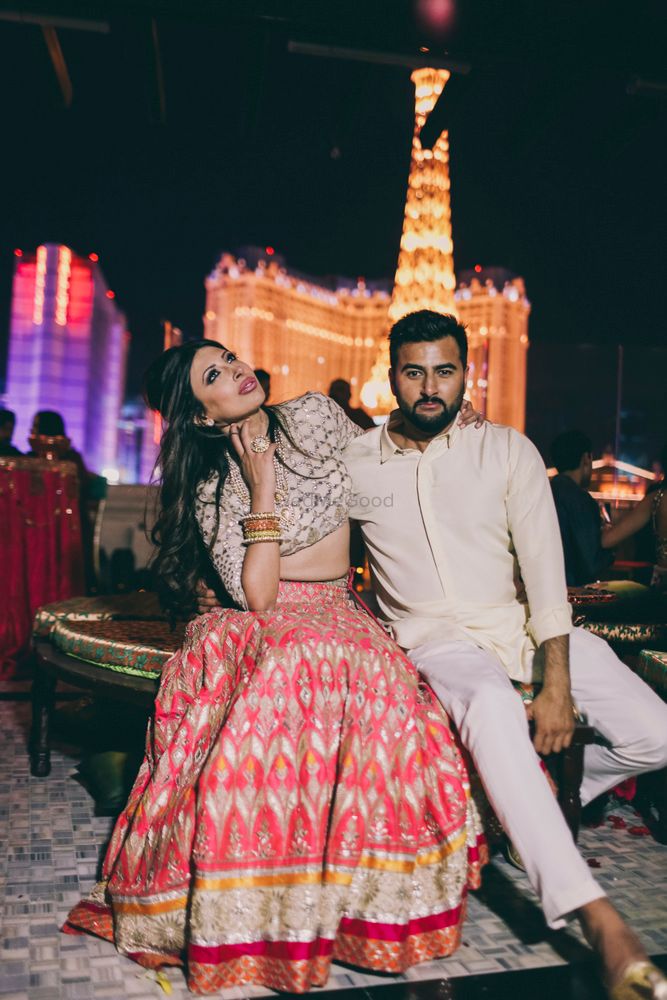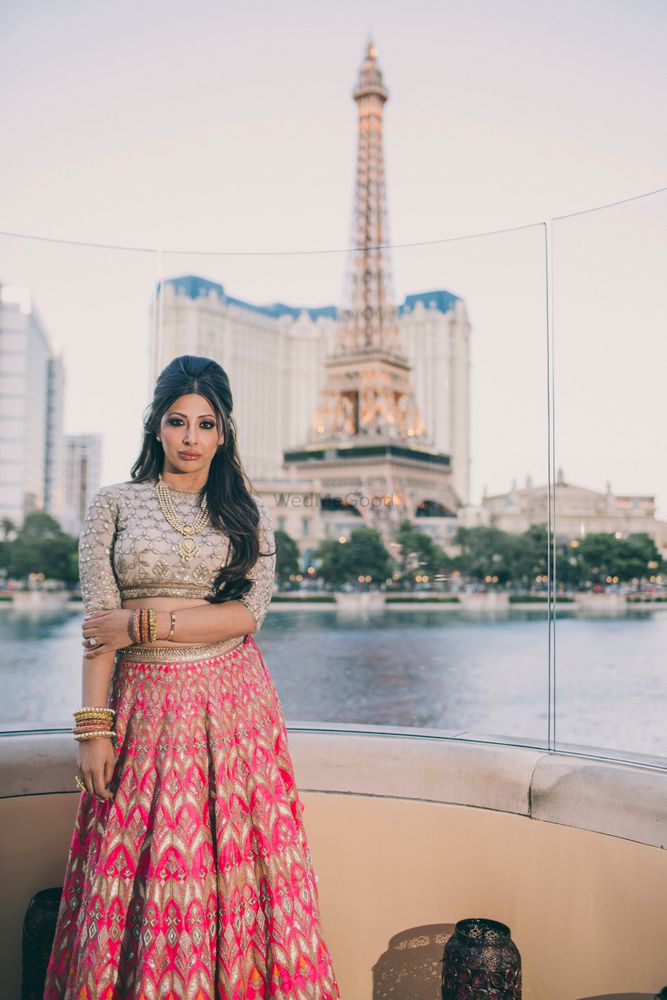 Image via Maneeta and Harpreet's Wedding
Real Bride Maneeta wore an Anita Dongre creation for her Mehendi like a crop top and skirt, and it still kicked as*! Love how pretty the coral and pink combination is with that subdued blouse which lets the skirt do all the talking!
This modern pink lehenga worn in a traditional way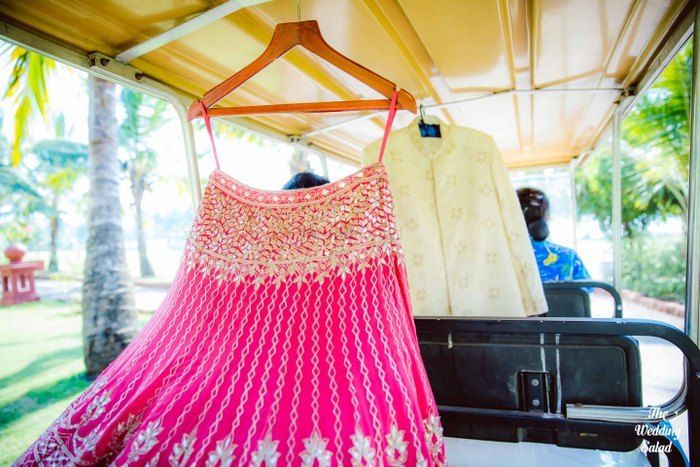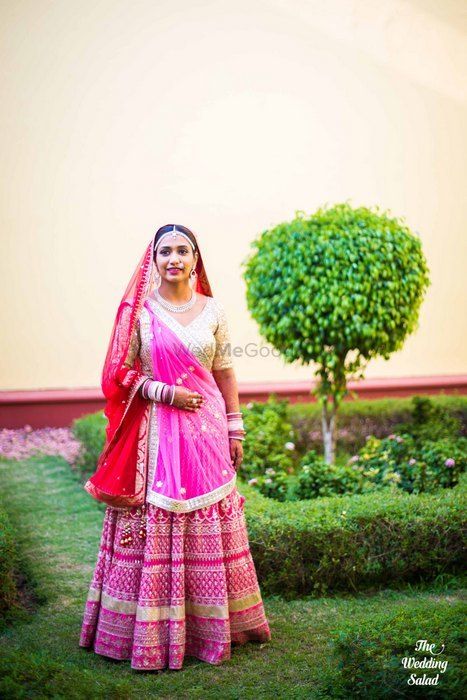 Real Bride Smriti wore a very pretty Anita Dongre lehenga with a modern look to it, in a traditional way! Love how the plain sequin work blouse really adds a contrast to the outfit!
All featured lehengas by Anita Dongre★ 4.9