The Most Unique Diamond Engagement Rings Other Than A Round Solitaire
BY Garvita | 04 Feb, 2020 | 50814 views | 4 min read
Talk about diamonds, and we bet, you'll only visualise a scintillating, well-cut round shape! Right? But trust us, there's a lot more in store and we bet that the mere thought of having at least half a dozen other cuts available will blow off your mind. And, making it a lot more difficult for the boy to plan that magical proposal, because now he also needs to brainstorm about what cut to pick! *evil grin* After scrolling through this post you wouldn't want to settle for something basic.
Choose a cut whose aesthetic and exquisiteness will complement your personal style and taste. If you're inclined towards a minimal vibe you'll be attracted towards the timeless round cut, and if offbeat is what you crave for then here are a host of fancy shapes to choose from! So, drive through and up your 'unique cuts diamond engagement rings' game with the help of this post!
The Round Brilliant Cut is the most popular shape & loved by all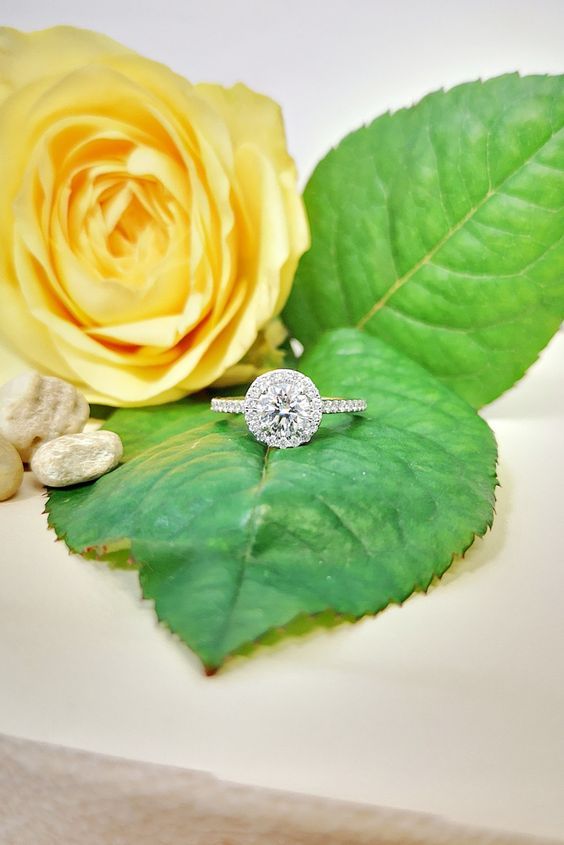 Image via Pinterest ; Shop Brilliant Cut Diamond Ring via Caratlane
Every girl swoon over its classic appearance, which effortlessly makes a proposal ring with a Round Brilliant Cut diamond an absolute eye-catcher.
The Princess Cut diamond engagement ring is absolutely breathtaking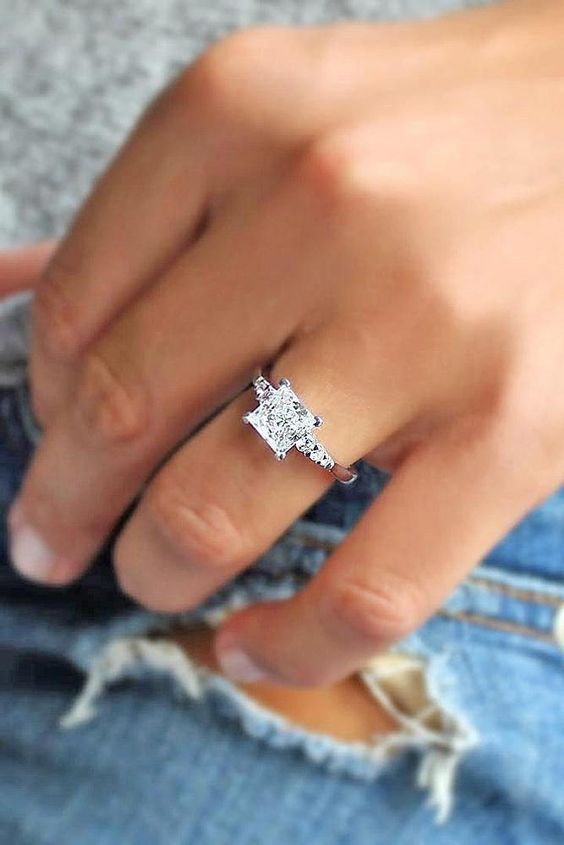 Image via Pinterest ; Shop Princess Cut Diamond Ring via Caratlane
A princess cut  diamond exceptionally stands out for its square shape! A surprise proposal with this one in the box will surely leave your bae awestruck!
An Oval cut diamond ring is a stunning blend of classic with a modern twist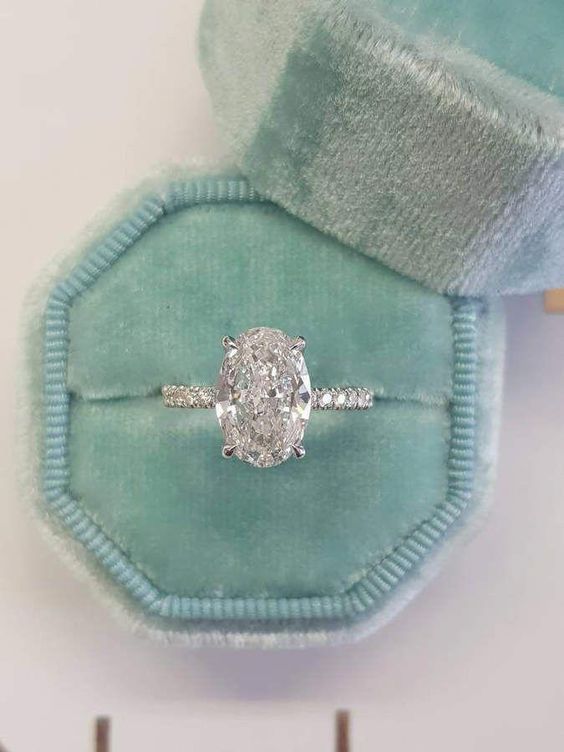 Image via Pinterest ; Shop Oval Cut Engagement Ring via Bluestone
Being a versatile design, a proposal ring with Oval cut diamond can easily match with other jewelry. Also, it beautifully accentuates long, slender fingers of the bride-to-be; making it a win-win shape!
A Marquise cut diamond ring ought to be the most unique one spotted!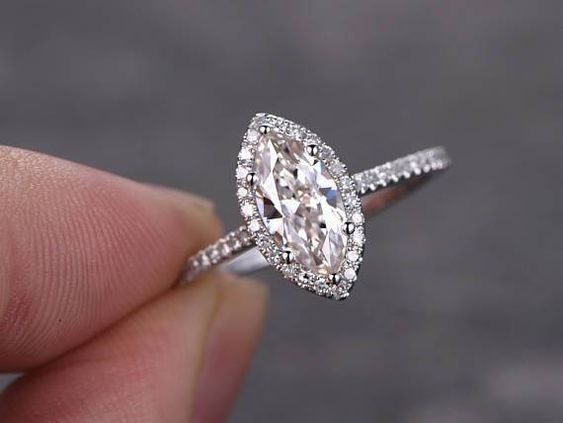 Image via Pinterest ; Shop Marquise Cut Engagement Ring via Bluestone
In case your bae prefers anything & everything 'out-of-the-box' then you might as well put in majorrr efforts to pick a visually appealing proposal ring to pop that question! And to make it easy, we'd highly recommend this one to express ze love.
Designed for the perfect romance, a Pear cut diamond engagement ring is sheer beauty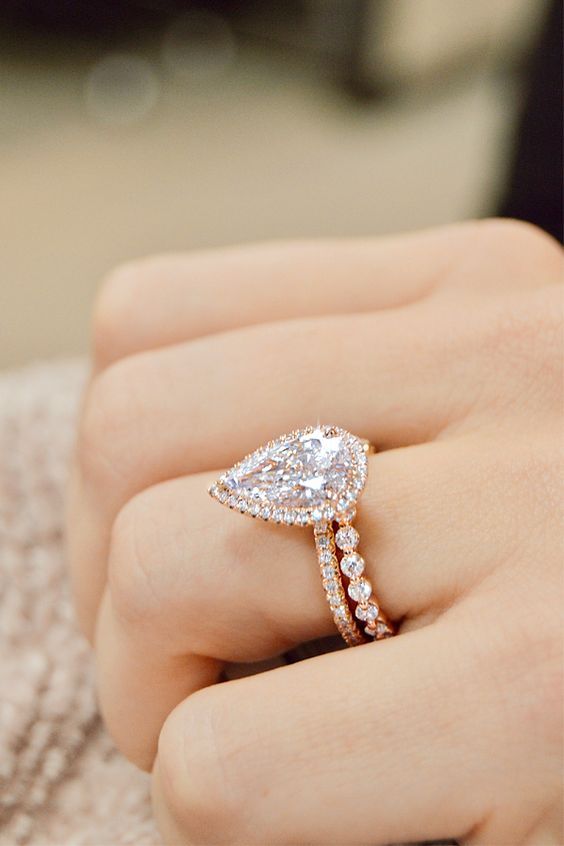 Image via Pinterest ; Shop Pear Cut Diamond Ring via Candere
We're in awe of the soft & delicate look that this ring exudes! This 'teardrop style' has definitely not been done to death and can easily make anyone weak in the knees within seconds.
A cushion cut diamond ring to elevate your dream proposal a notch higher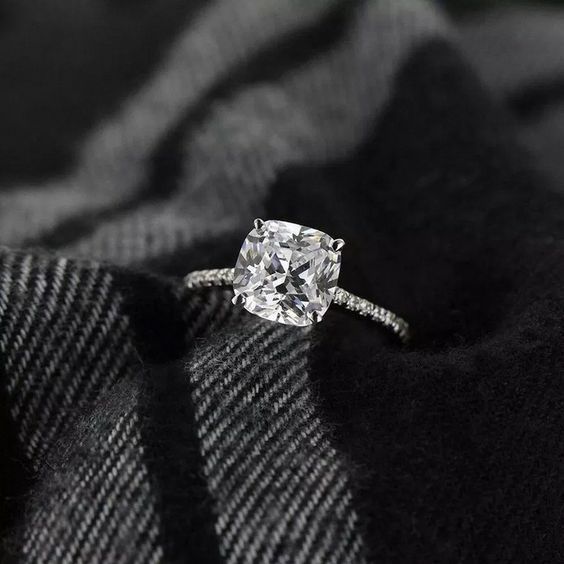 Image via Pinterest
A cushion cut diamond ring has an old-world charm that is worthy of all the attention! Psstt.. with no sharp edges this cut eliminates the fear of chips & cracks.
The Emerald cut is indeed a 'show-stopper'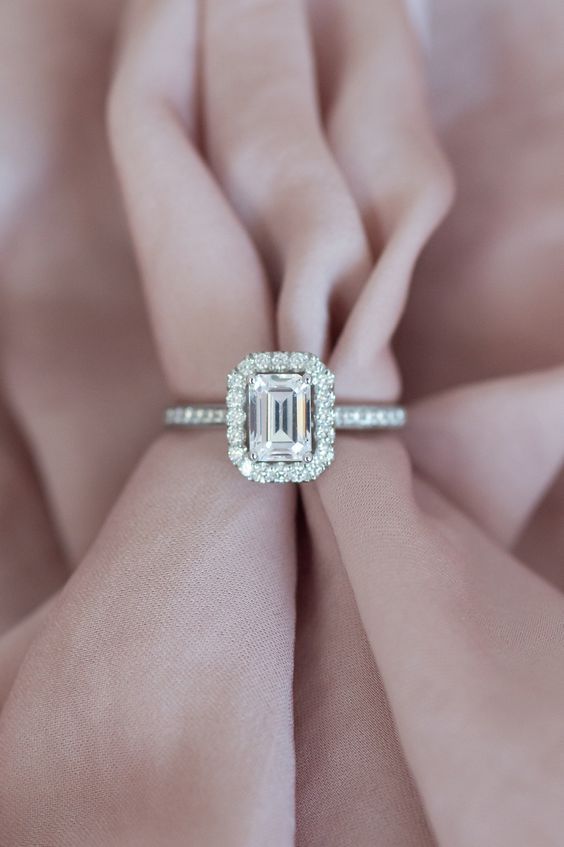 Image via Pinterest ; Shop Emerald Cut Diamond Ring via Candere
We can clearly see why this cut is loved so much by the celebs! This versatile shape is suitable for any aesthetic and is an ideal pick if you're looking for a big stone within the budget.
Your heart will be set on an Asscher cut diamond ring!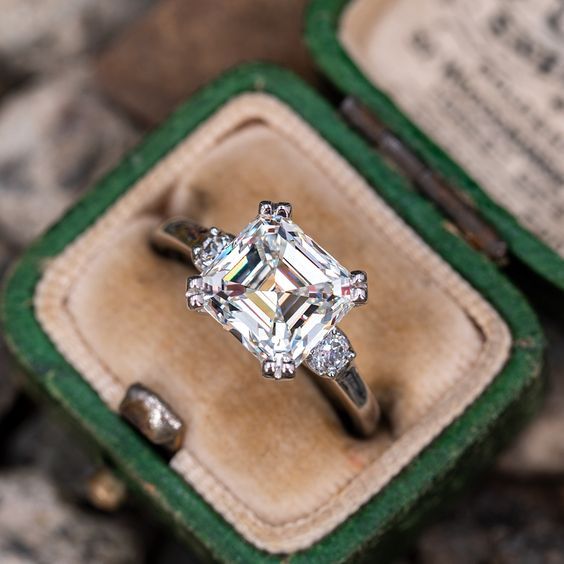 Image via Pinterest
People often mistake Asscher cut for Emerald cut due to similar style, however, this one's a square unlike the other! There's a vintage appeal in this mysterious cut and it won't be wrong to say that they are hard to find. Also, expensive!!!
Make her fall hard in love with a Heart cut diamond ring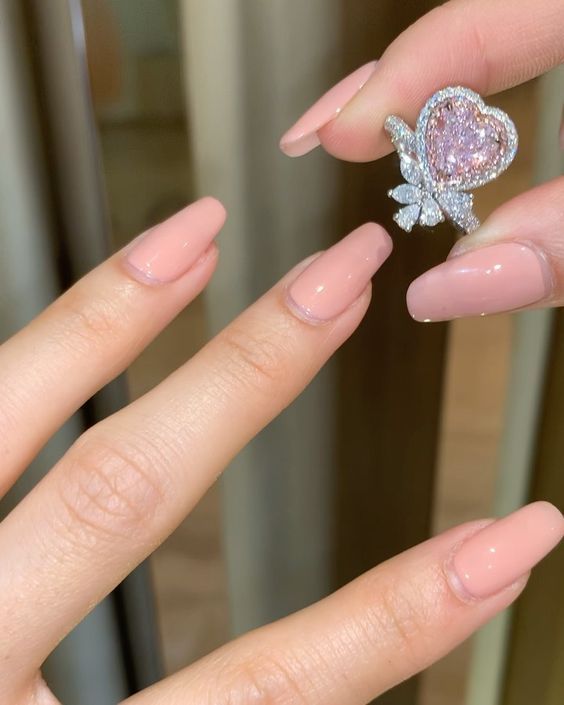 Image via Pinterest ; Shop Heart Cut Diamond Ring via Caratlane
Oh my God! How attractive does this one look, ought to be the fanciest shape we laid our eyes on. Can someone propose me with a Heart Cut diamond ring already! :P
And with this, we've given you A-Z info about unique diamond-cut Engagement rings that you can surprise your better half with! Don't forget to share about your magical proposal with us in the comments below. 
If you feel diamonds may burn a hole in your pockets, pick an elegant alternative to it and this way your propose with a ring that didn't harm the environment! #MomentWithACause
ALSO READ - Diamonds 101: What You Should Know About Your Engagement Ring Solitaire