The Newest Benarasi Colour Combos We Spotted In The Market!
BY Sakshi | 12 May, 2018 | 6494 views | 3 min read
We are partial to Benarasi, and why not? That fabric itself has the magic to make any outfit look grand and beautiful, while of course promoting our heritage handloom weaves! While monotone Benarasi looks amazing as it is, here are some super pretty Benarasi lehenga colour combinations which we spotted that are new and refreshing!  
Sage Green X Fuschia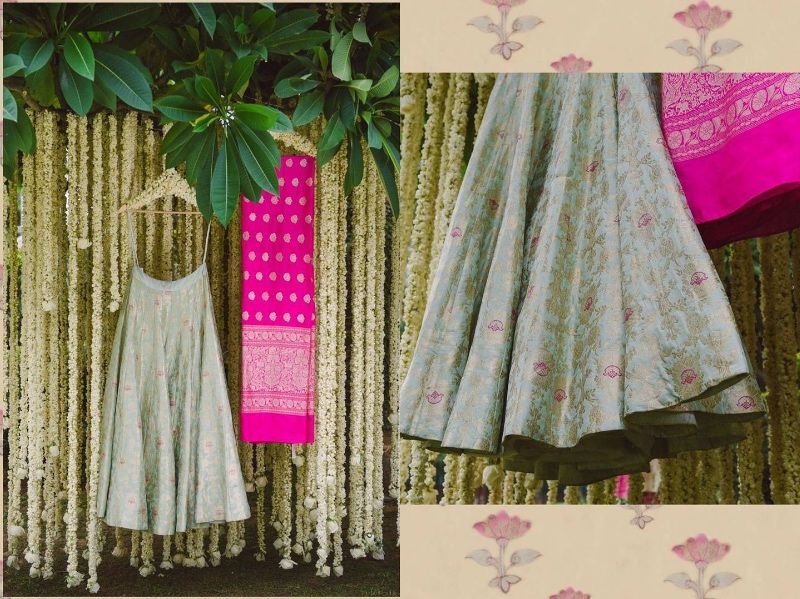 Outfit by Bageecha Banaras
Sage green is the new shade on the block for wedding wear, and we are in absolute love with this combination! 
Ivory & Gold 
This one by Bumika Grover is so simple yet so striking!
Burnt Orange X Purple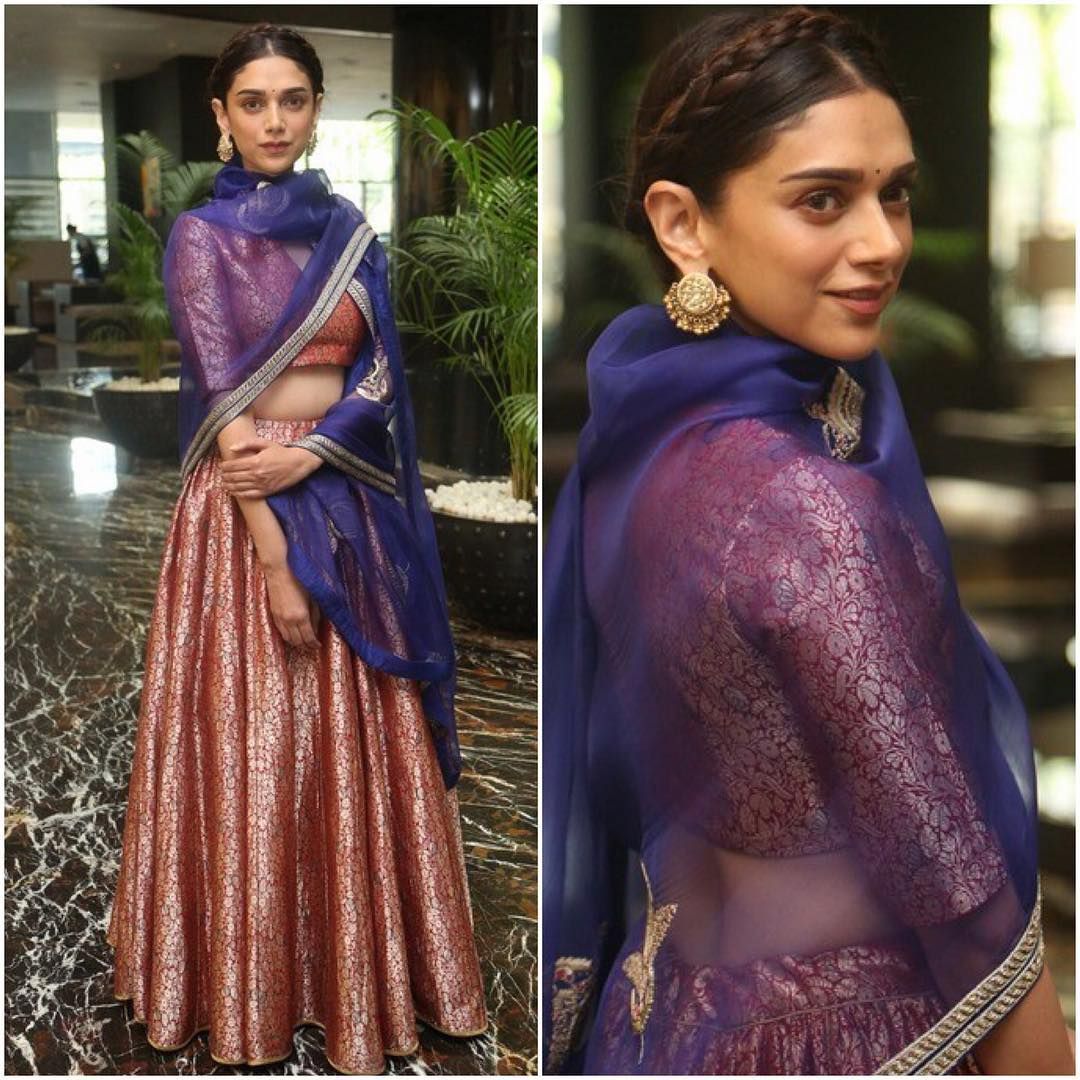 Outfit by Raw Mango★ 5
Now that's an understated and pretty combination which is so unique!
Wine X Dark Green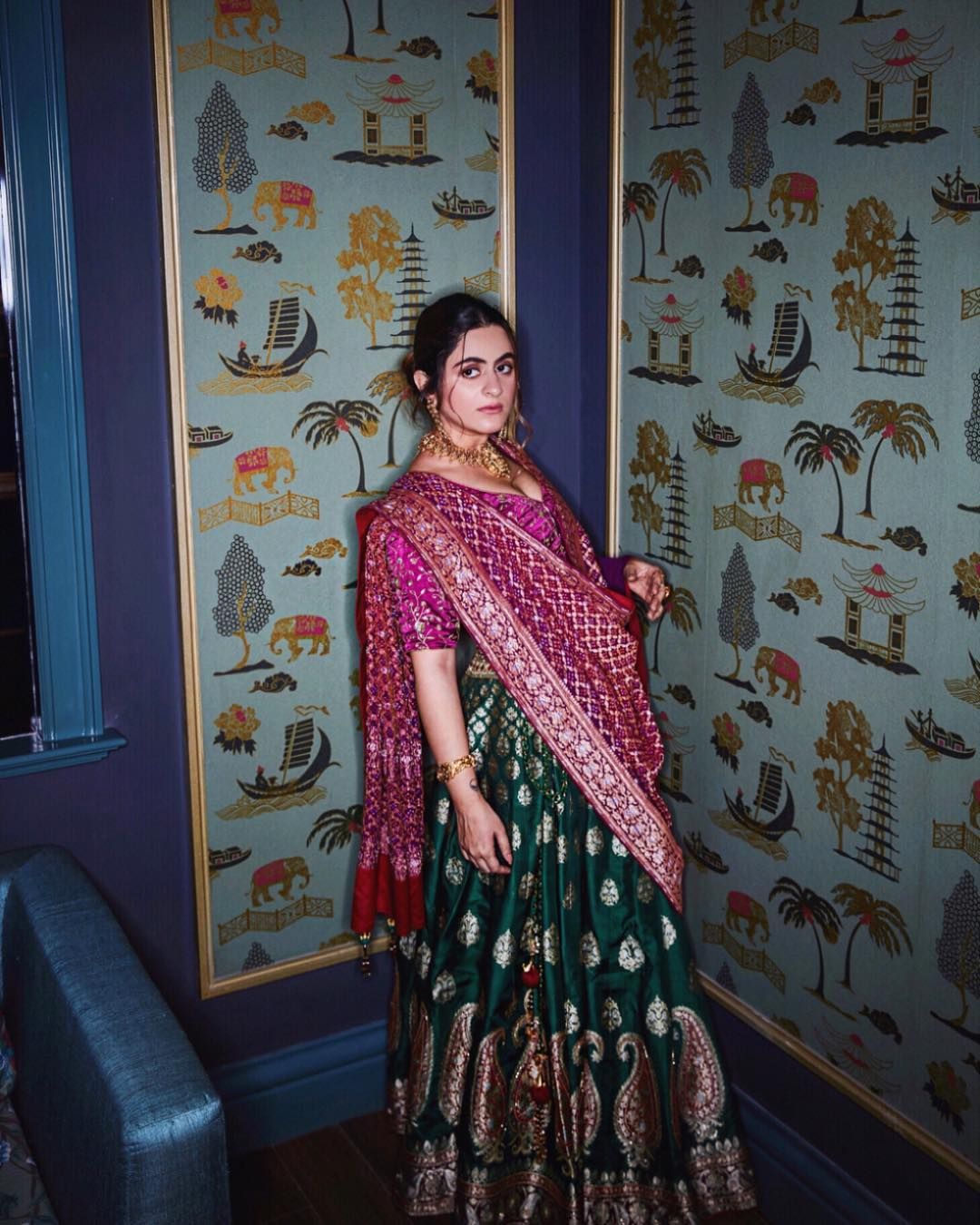 Image via shereenlovebug; Outfit by Ekaya Banaras★ 5
We've had an overdose of pink and green or magenta and green- but this one is a good one that's so new!
Scarlet X Banana Yellow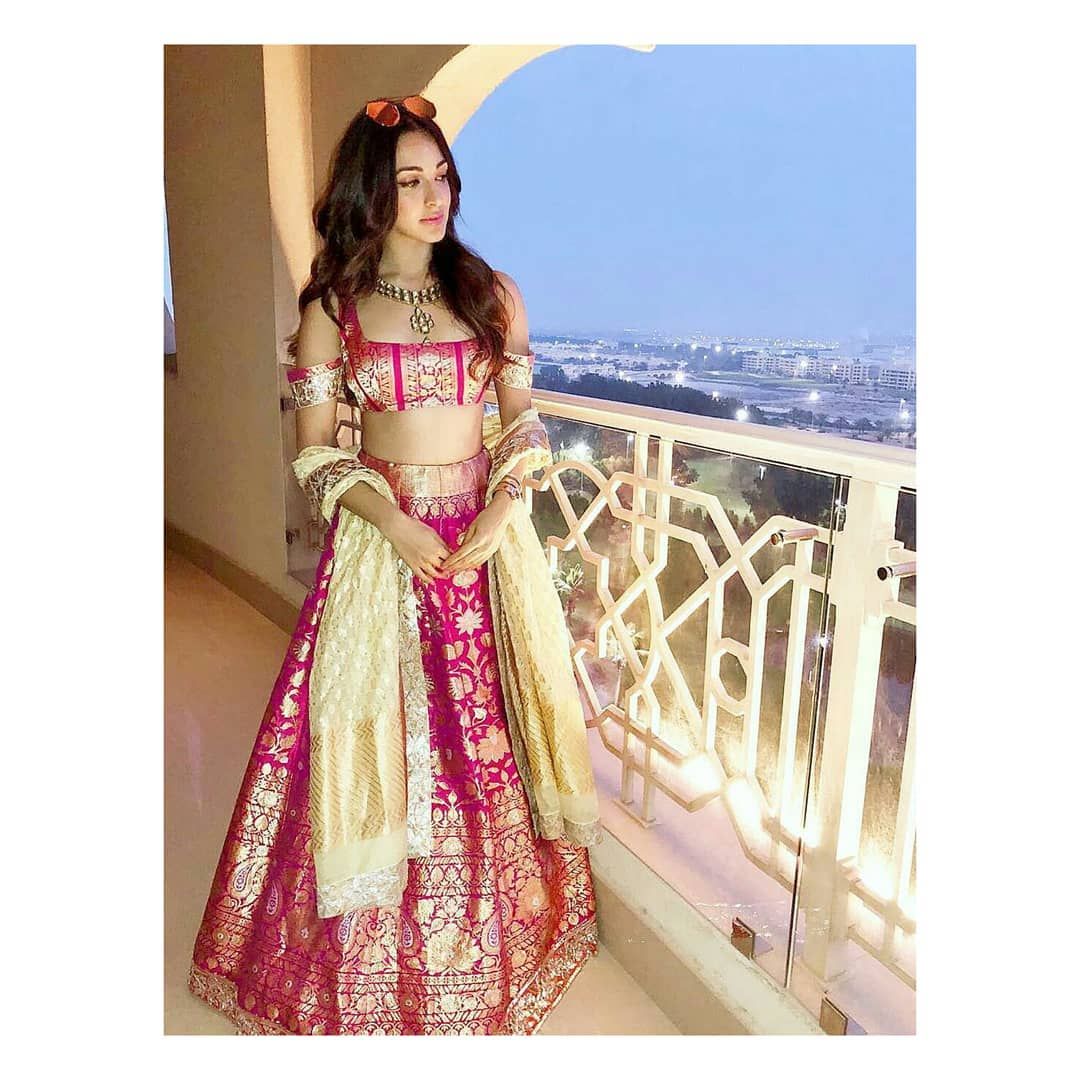 Outfit by Manish Malhotra★ 4.9  
Not your regular bright red and yellow, but a more subtle take on it!
Mint X Orange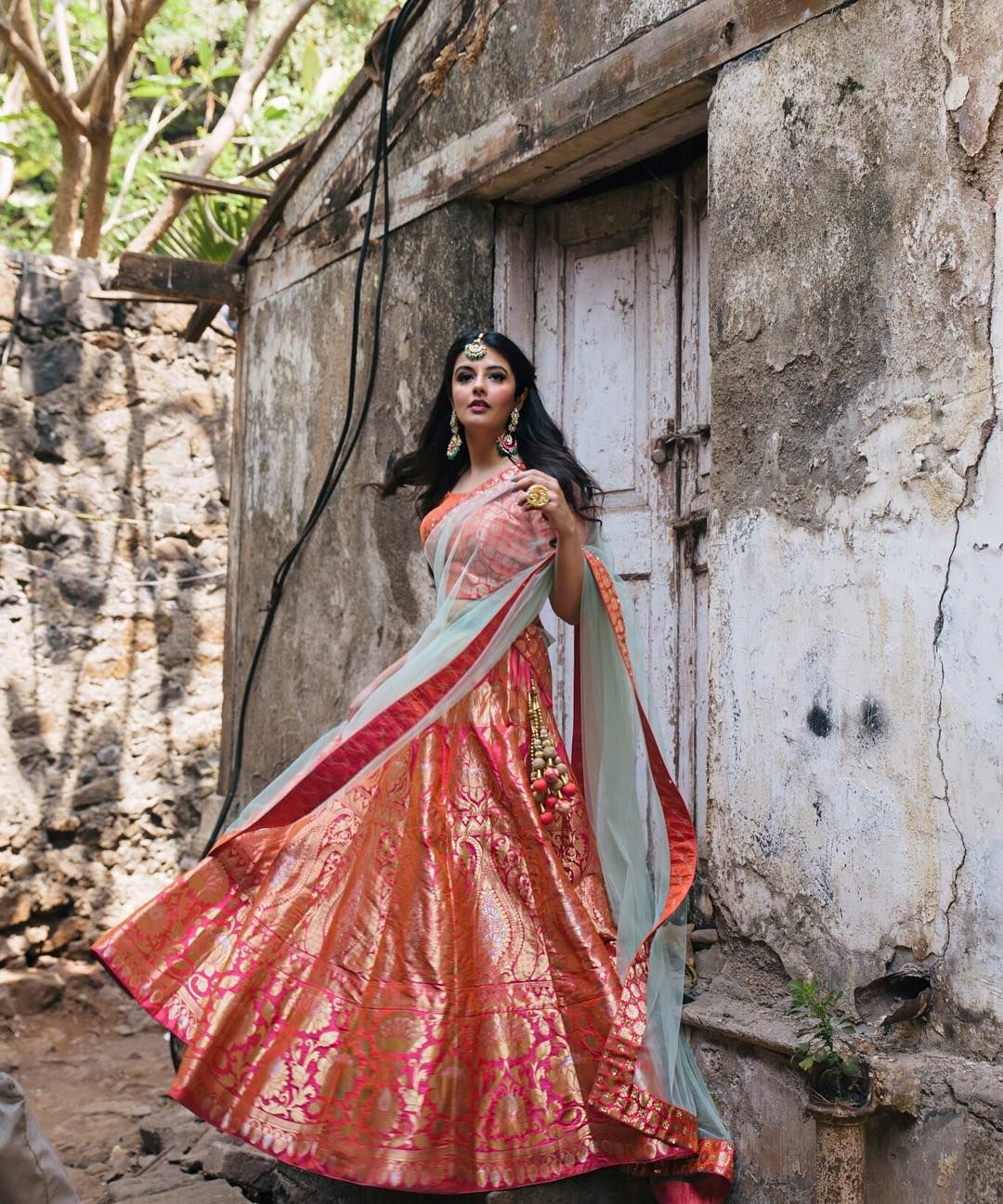 Image via natasha.luthra; Outfit by @ginaagarwalofficial
Mint and orange looks great too- who knew?
Maroon X Purple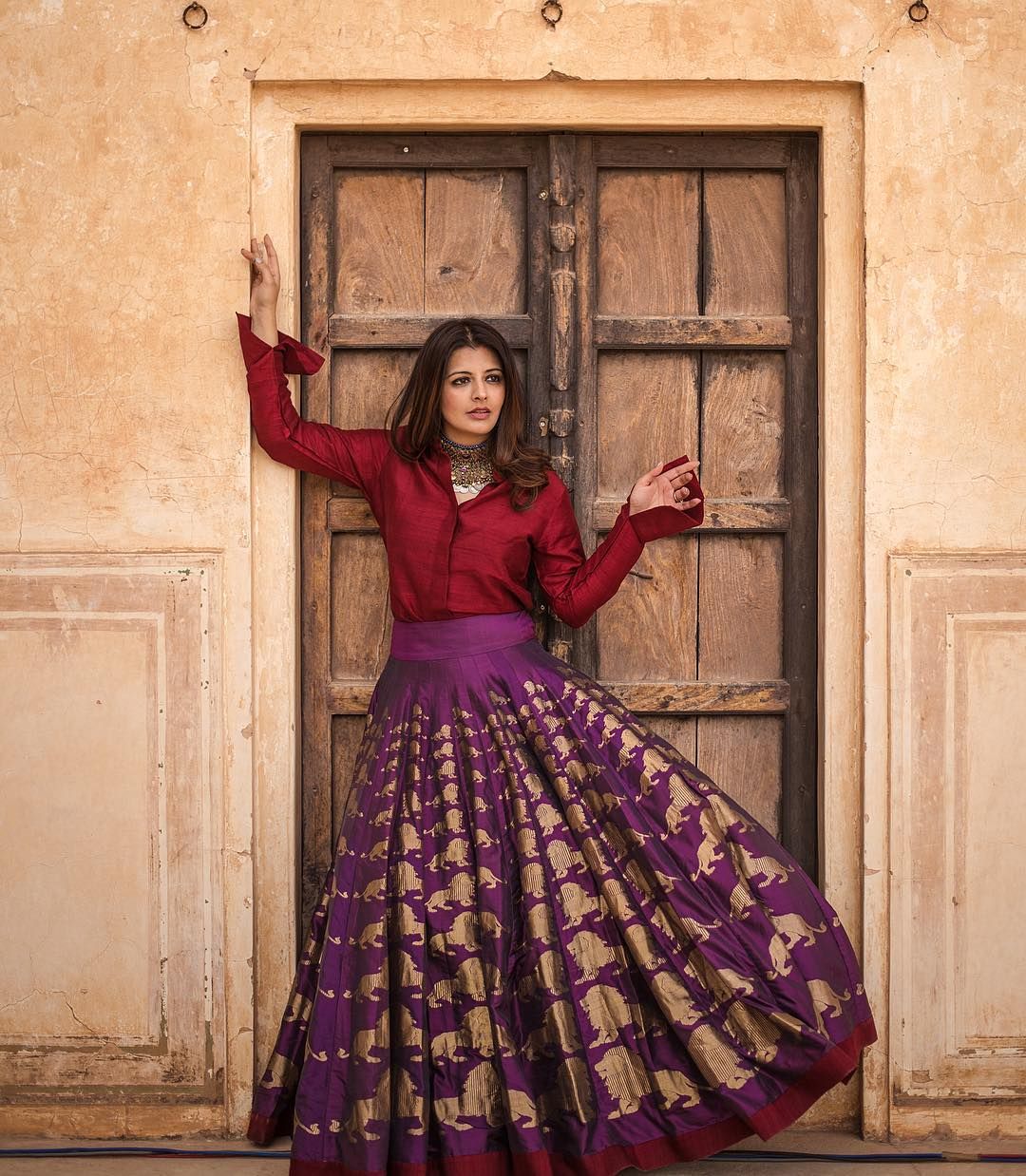 Image via natasha.luthra; Outfit by Payal Khandwala
Very matching shades in terms of the hue, but a unique new combination that really stands out!
Ivory X Mustard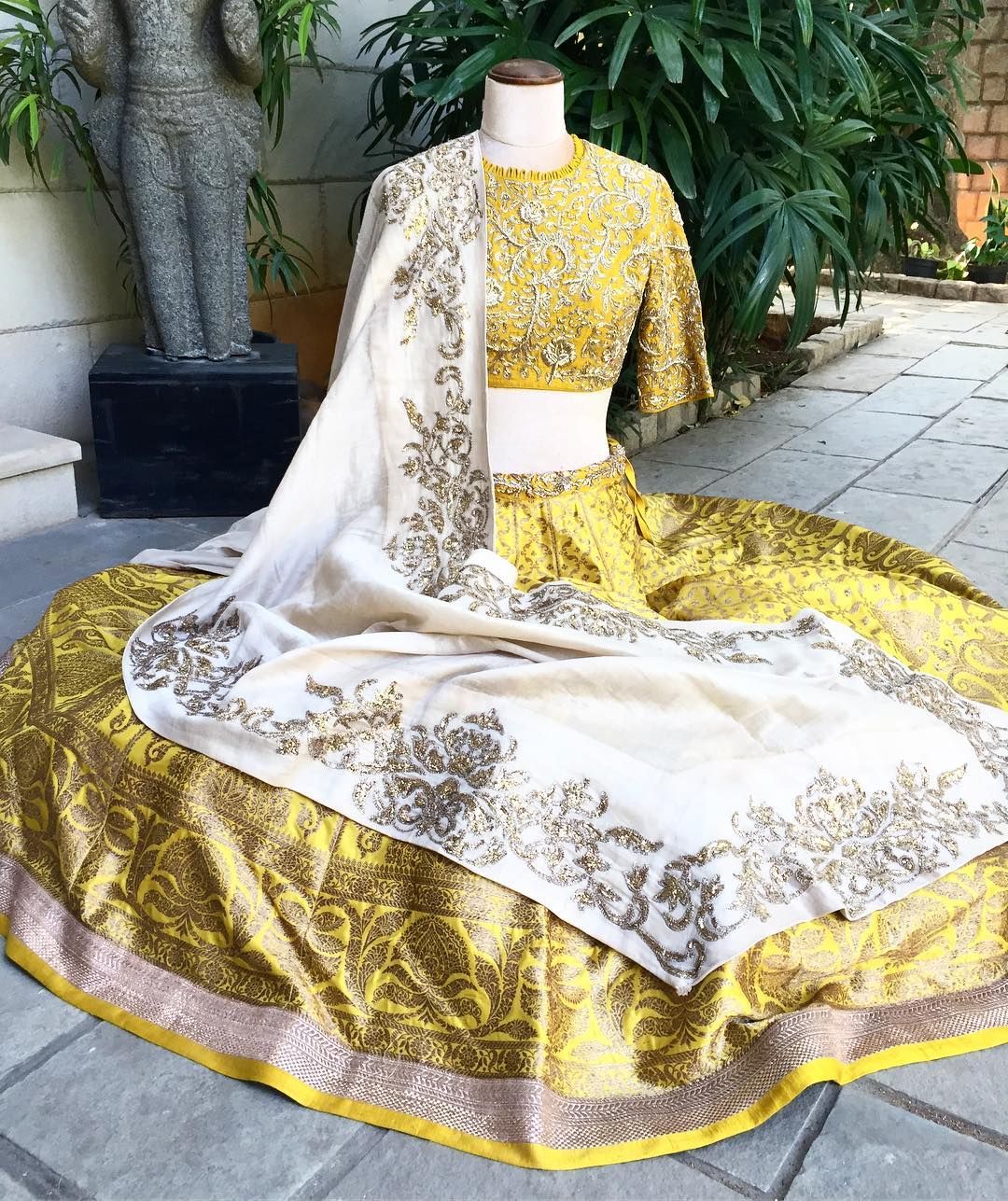 Outfit by Jayanti Reddy★ 4.8  
Ivory and gold looks fab, and so does white and yellow. Ivory with mustard however is an all new story!
Neon Peach In Multi-Colours
This is such a unique hue and so interesting too - you'll light up like a tree, that's for sure!
Midnight Blue X Fuchsia Pink X Coral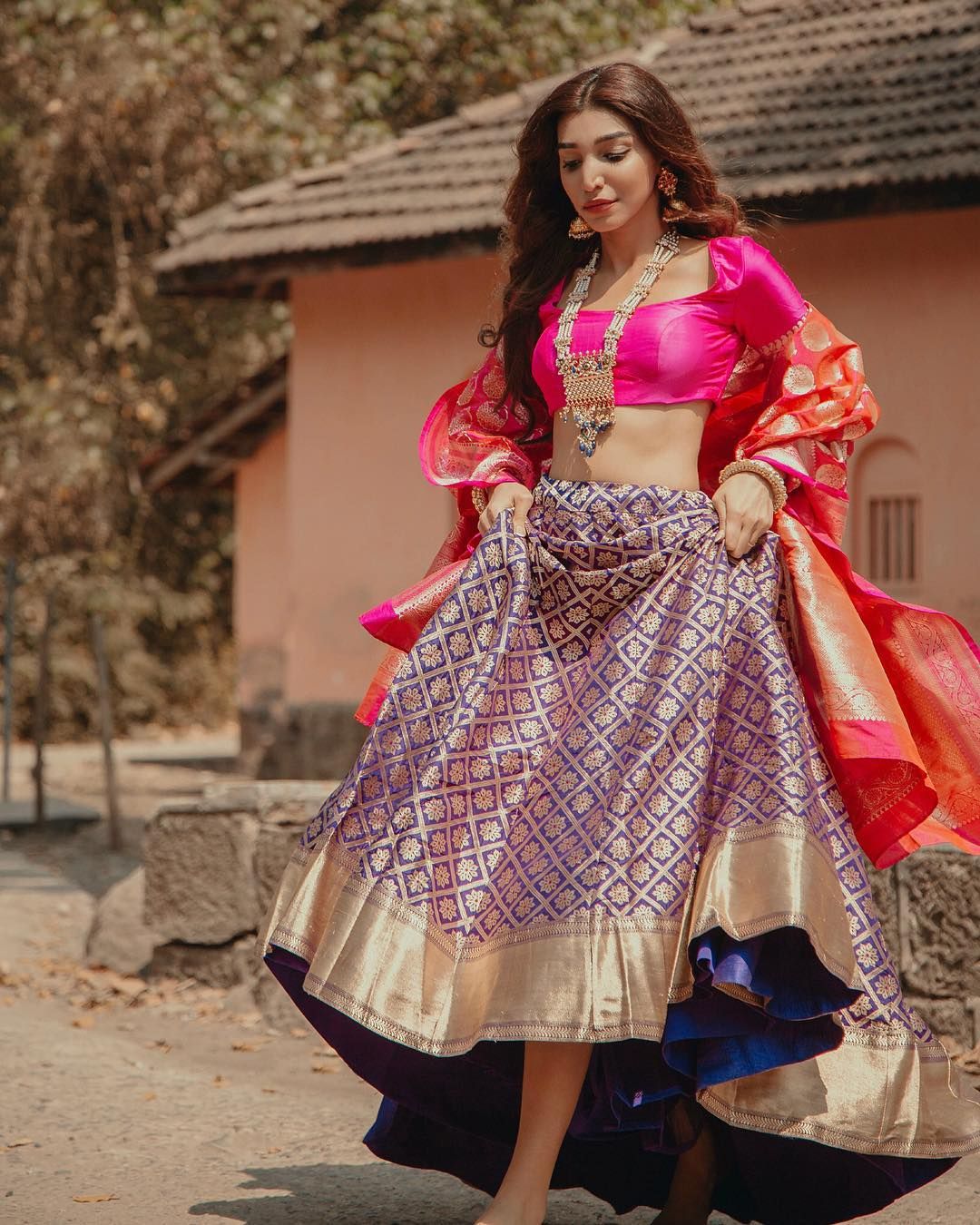 Image via juhigodambe; Outfit by Bageecha Banaras
Midnight blue is a great shade, and one that looks amazing paired with almost any colour!
Coral X Light Blue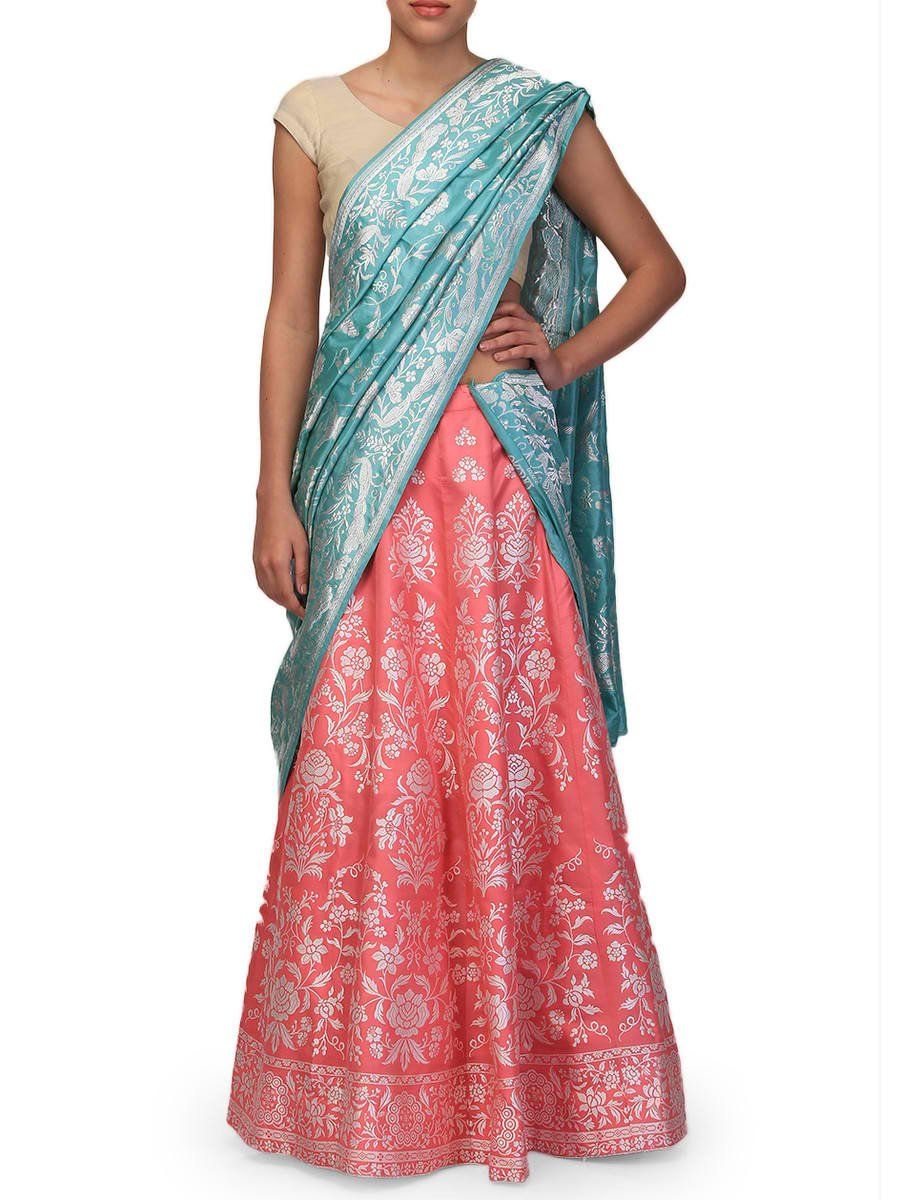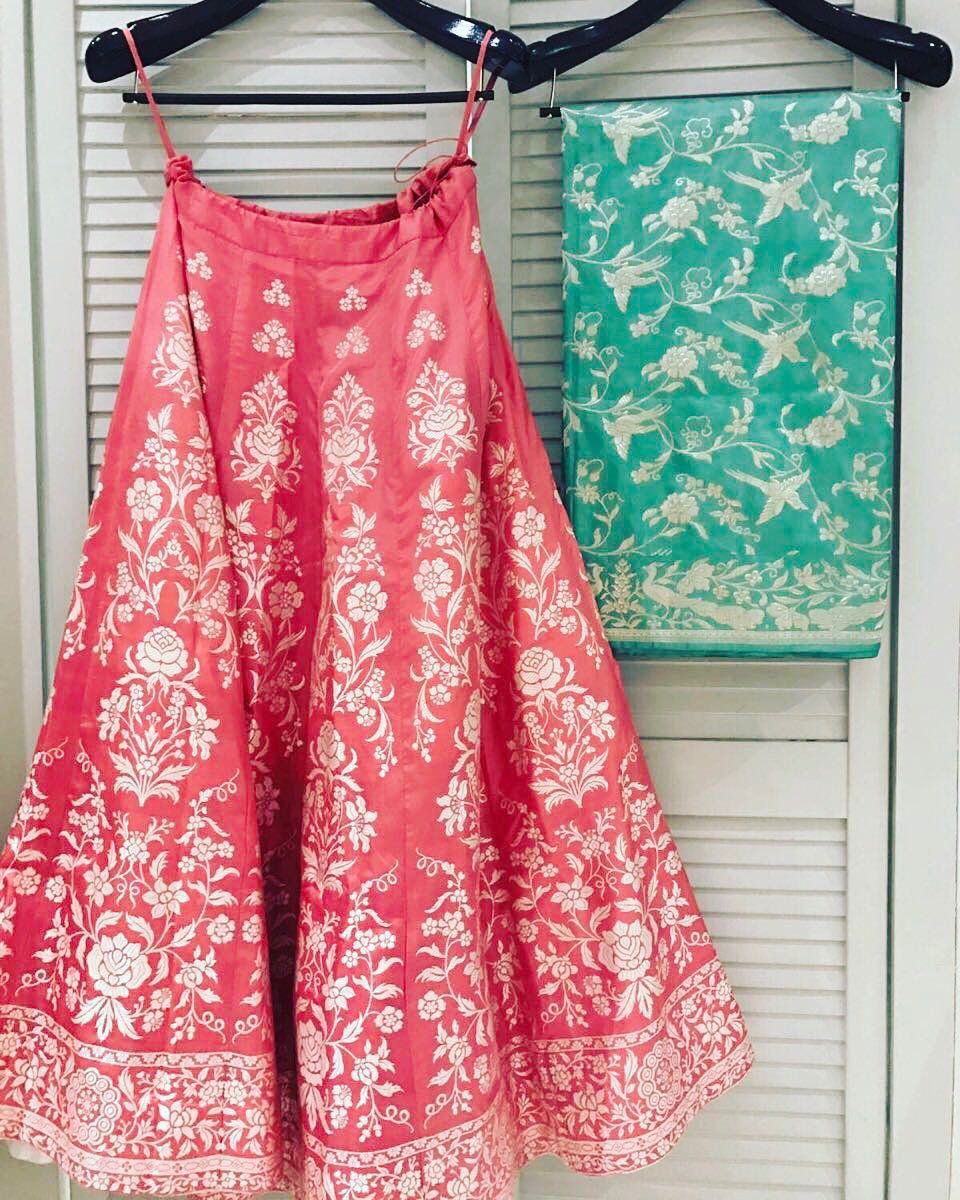 Outfit by Ekaya Banaras★ 5
Subtle and pretty! It's a refreshing combination to pull off!
Mustard Yellow X Deep Blue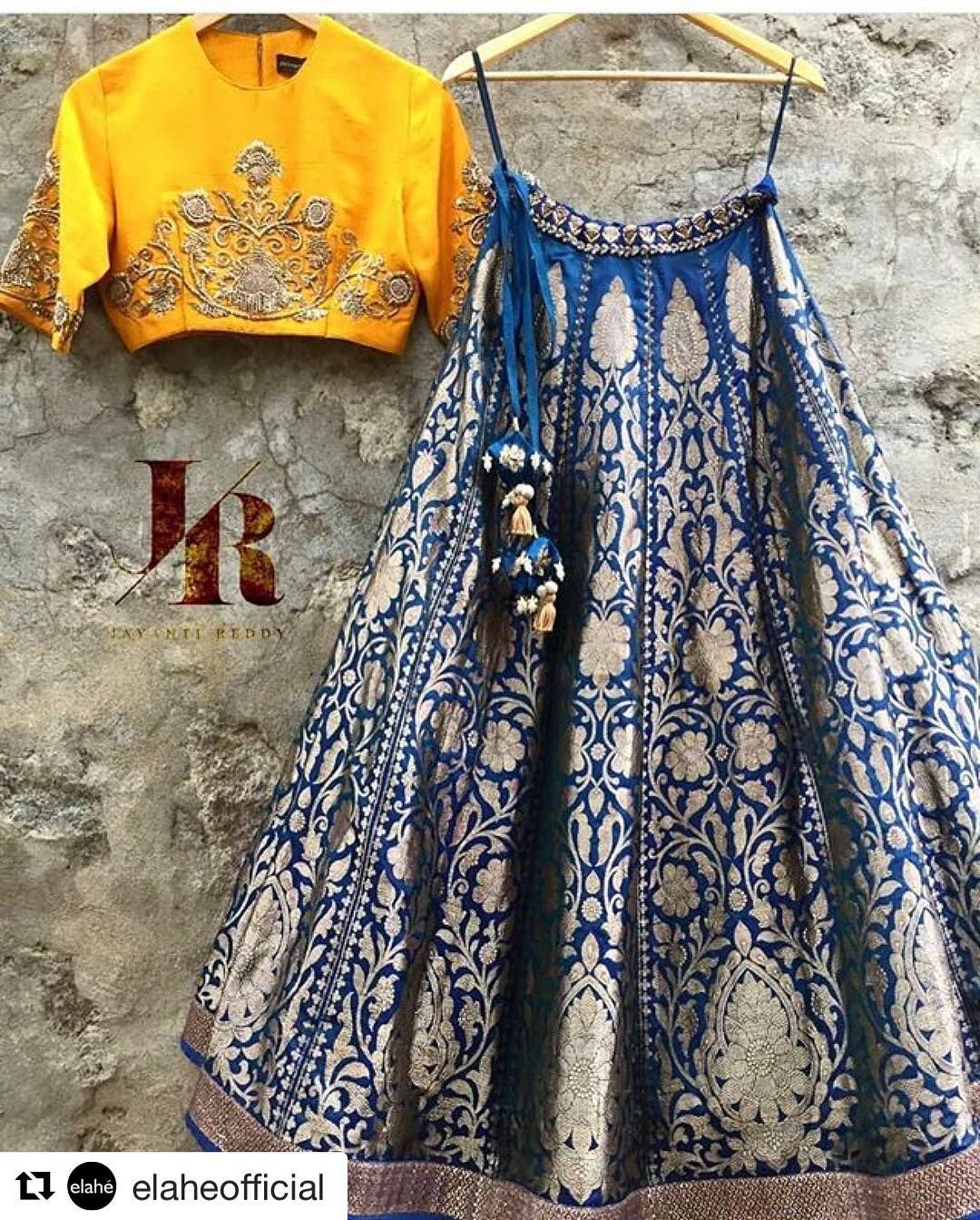 Outfit by Jayanti Reddy★ 4.8
So pretty, right? Happy and gorgeous!
Happy Jade: Pair a pastel dupatta to it
Such a unique brilliant colour right? If you wanna go deep, try this one! 
Dreamy Baby Blues X Ivory
This light blue combo worn here by Aastha Sharma is a testimony of how cool this shade can be! 
ALSO READ: 5 Labels To Check Out For Benarasi Lehengas ...
These Are The Most Gorgeous Benarasi Lehengas Worn By Our Favourite Brides!