The Prettiest Pastel Bride & Groom Coordinated Looks We Spotted!
BY Sakshi | 13 Mar, 2019 | 14132 views | 2 min read
Pastels on both the bride and groom look so refreshing, and has been one of the things we've been loving off late. There are loads of ways to combine pastel shades, and some inspiration from couples we've featured can always help you make up your mind if pastels are what you're leaning towards. So check out some of the amazing coordinated couples we've spotted!
Grey/ Silver + Off White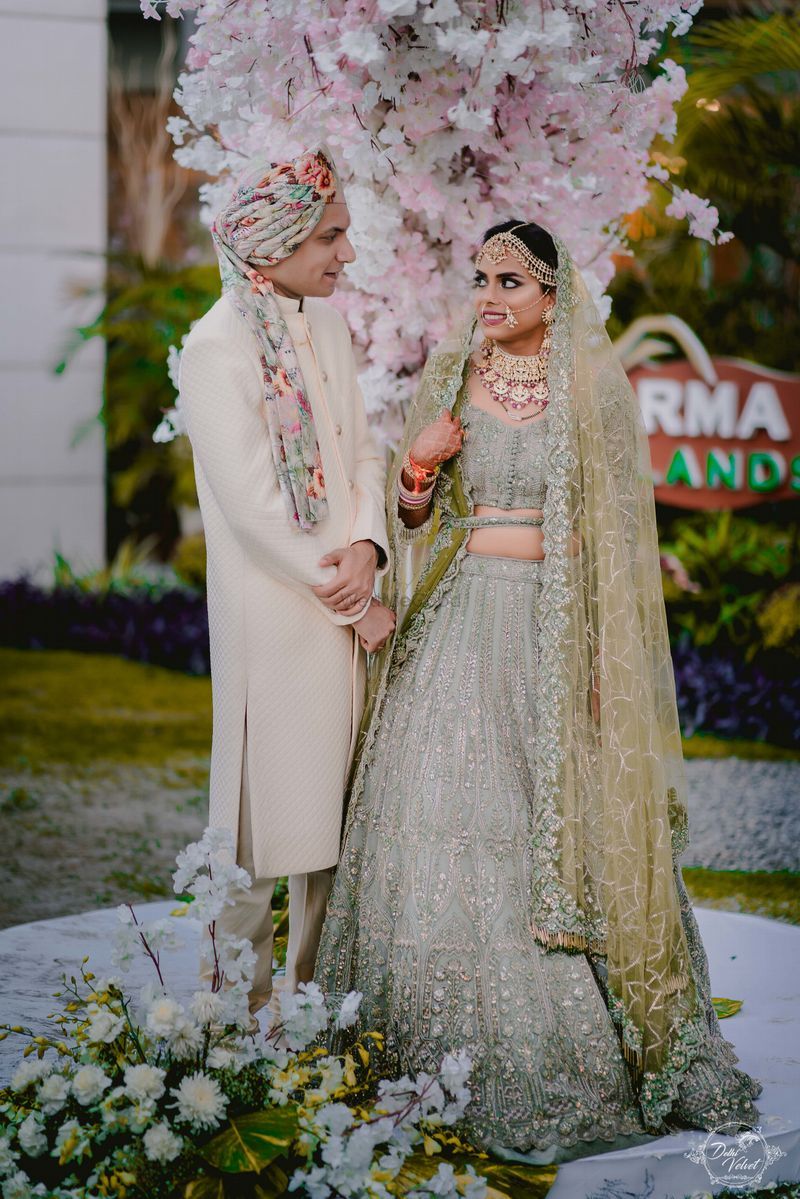 Image via DelhiVelvet - By Divishth Kakkar★ 4.4
A new age combination which looks quite nice and subdued, and works so well. You might think it would look better with white, but works well with off white as well. 
Beige + Off White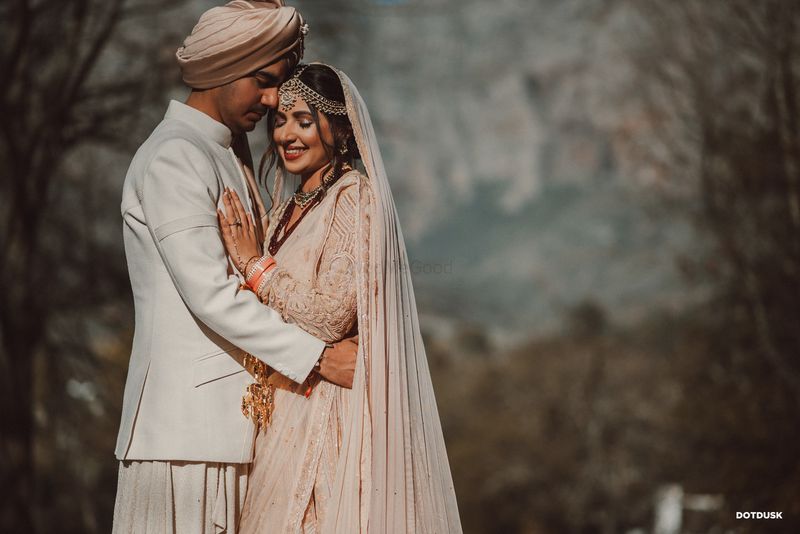 Image via Shruti & Jai (Cape Town)
Another classic combination which looks amazing on brides and grooms as well- even the other way round works well.
Off White + Sage Green 
Image via Shutterdown - Lakshya Chawla★ 4.9
Sage green is a new hue for grooms which looks amazing, and it's a nice option if the bride is wearing pastel or something like white/off white too. 
Lilac + Grey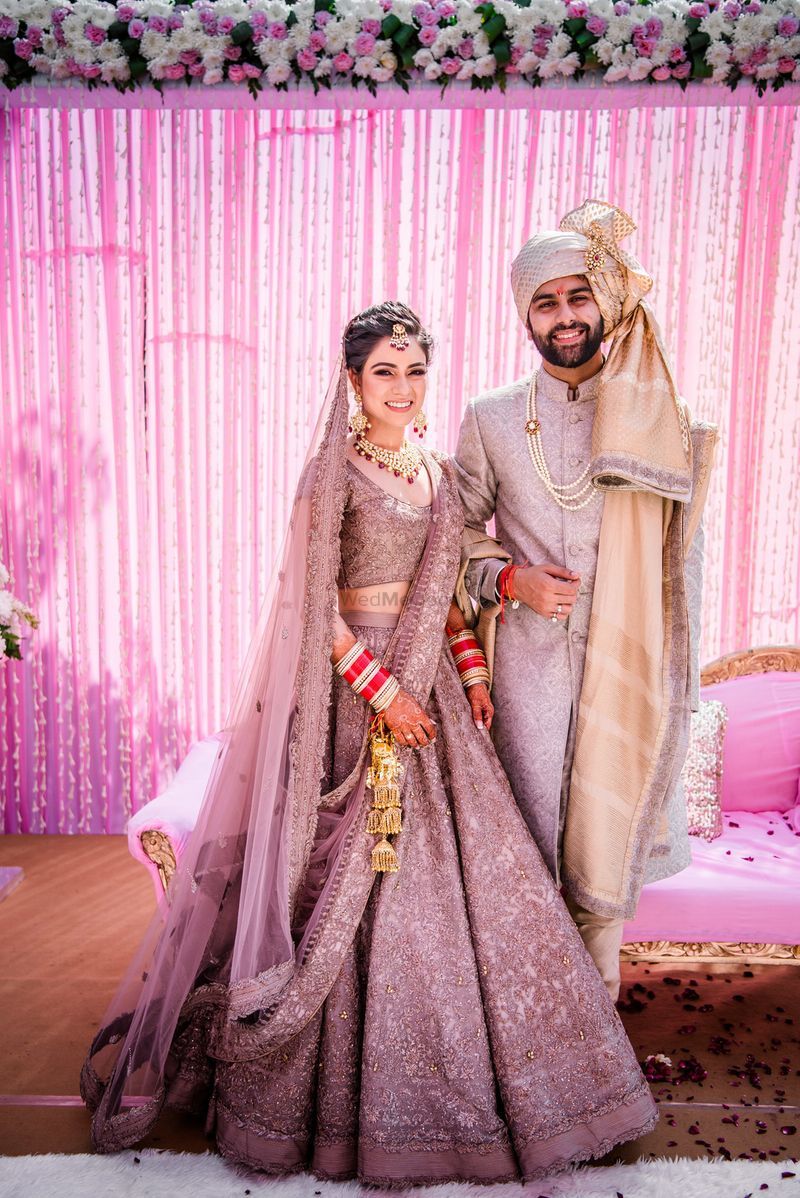 Image via Vandya & Arjun (Delhi)
One of the best new combinations we spotted, which is so refreshing and modern!
Mint + Beige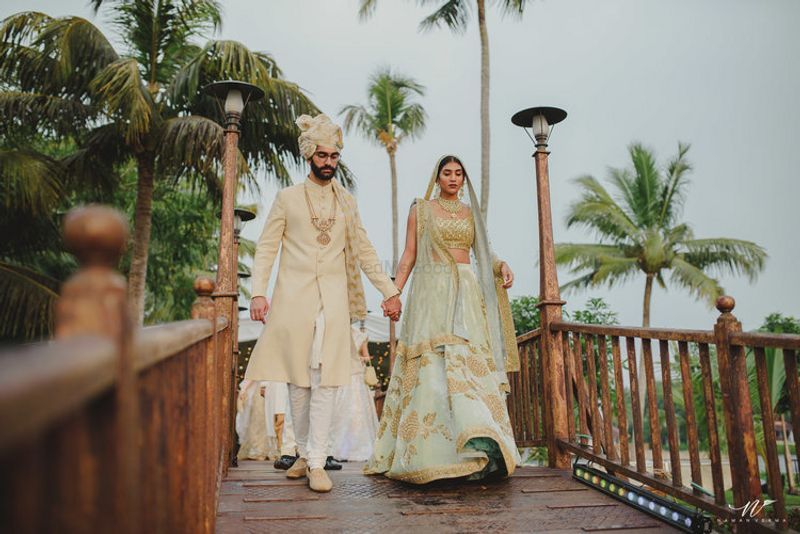 Image via Neeraj & Maya (Kerala)
Beige is a safe colour to rock for the groom when the bride chooses to wear an offbeat pastel hue!
Both in Off White and Peach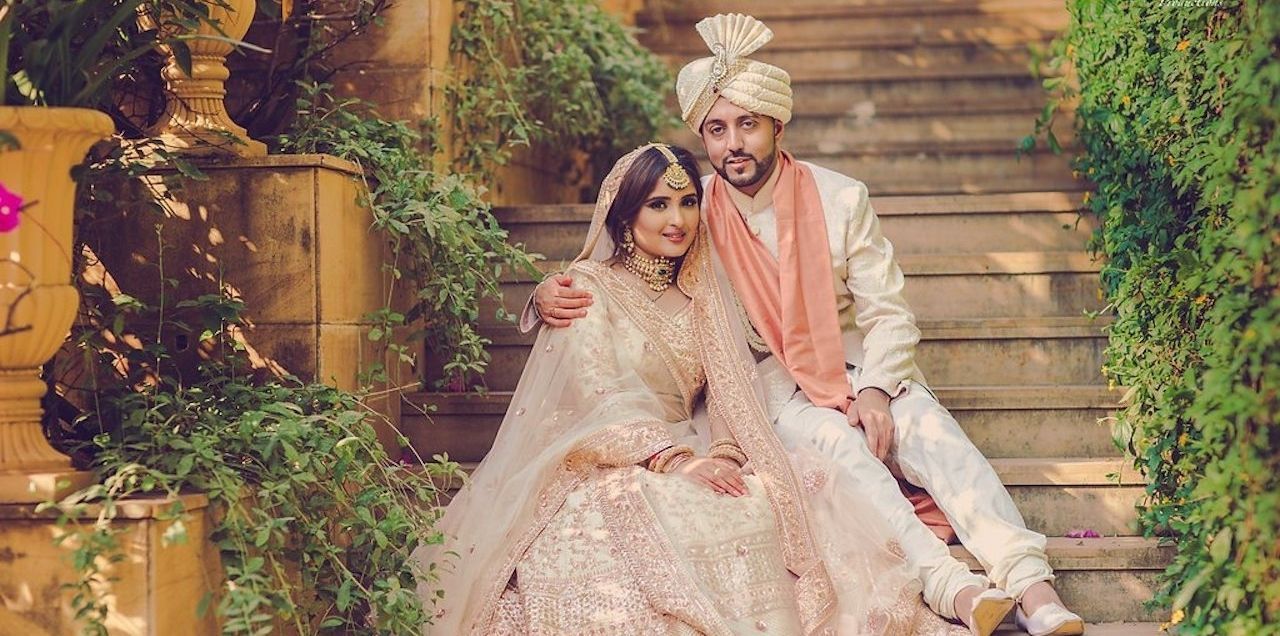 Image via Romesh Dhamija Photography
Both in off white, but just that hint of peach adds so much more to the couple's look. 
White + Light Peach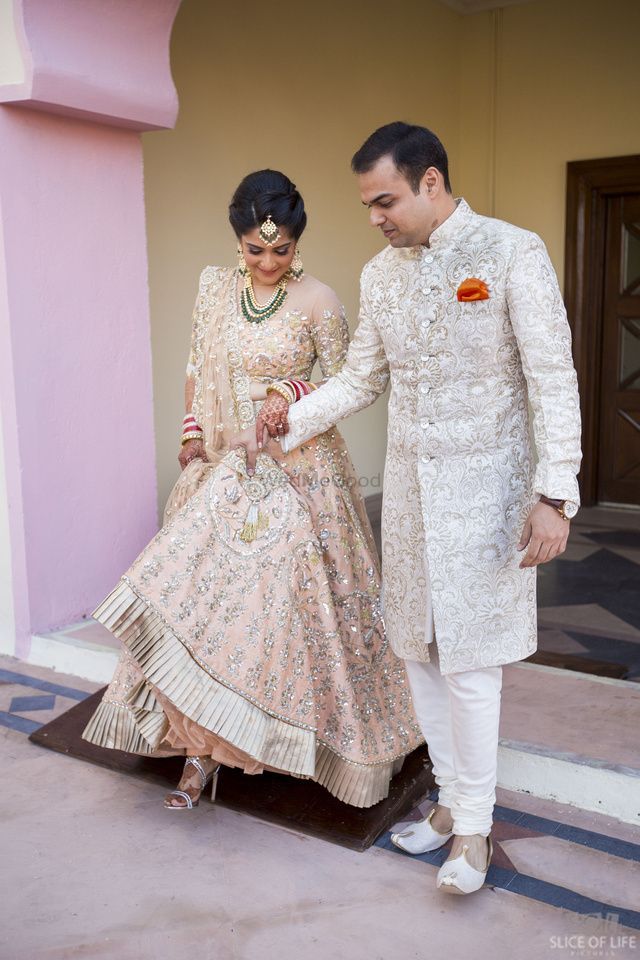 Image via Slice of Life Pictures★ 5
Another amazing and subtle combination that photographs well together. 
Light Blue + Peach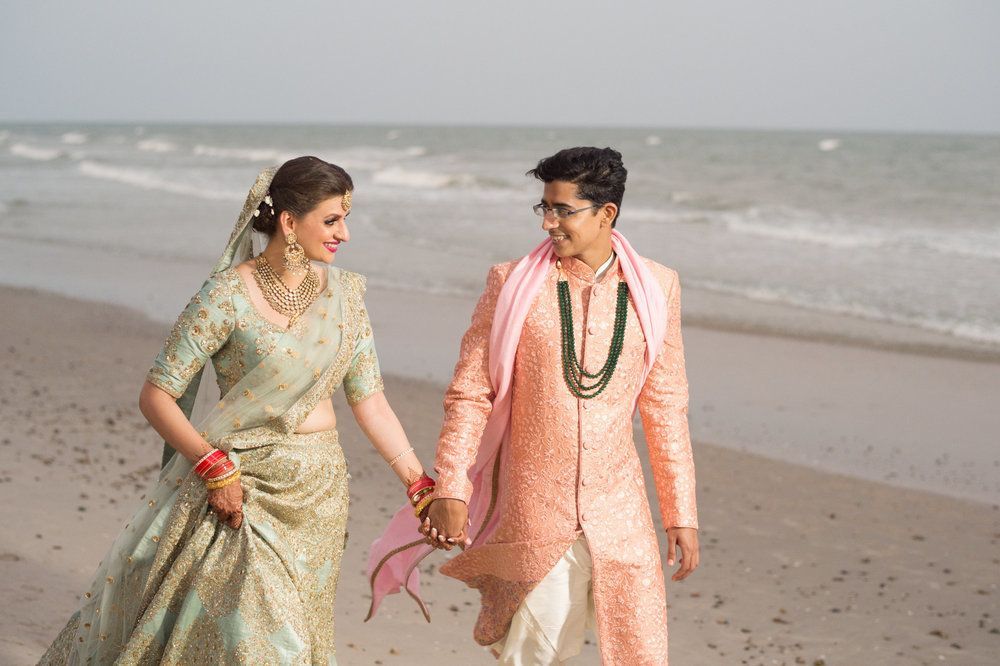 Image via Varsha & Vidur (Thailand)
Two contrasting pastels, that look amazing when paired together. 
Light Peach + Darker Peach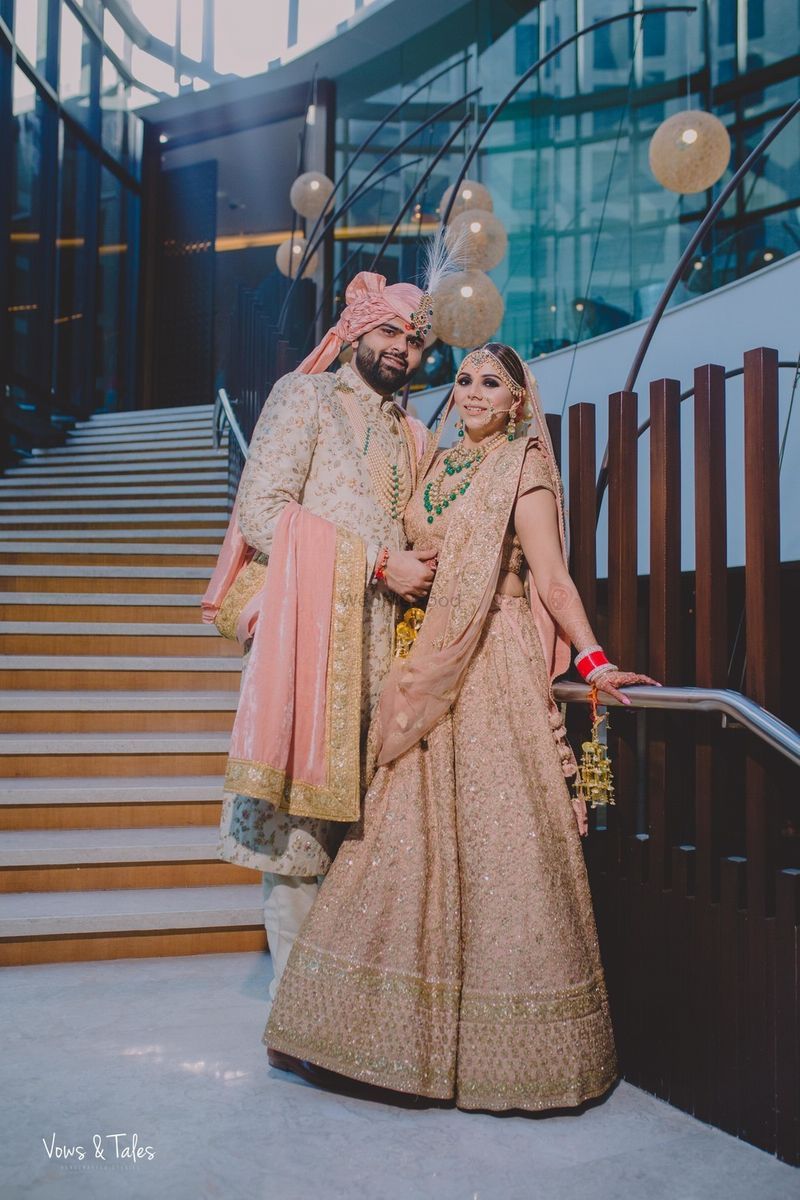 Image via Vows & Tales★ 5
Similar shades, just light and darker versions of the same, and still looks pretty nice. 
Blush Pink + Off White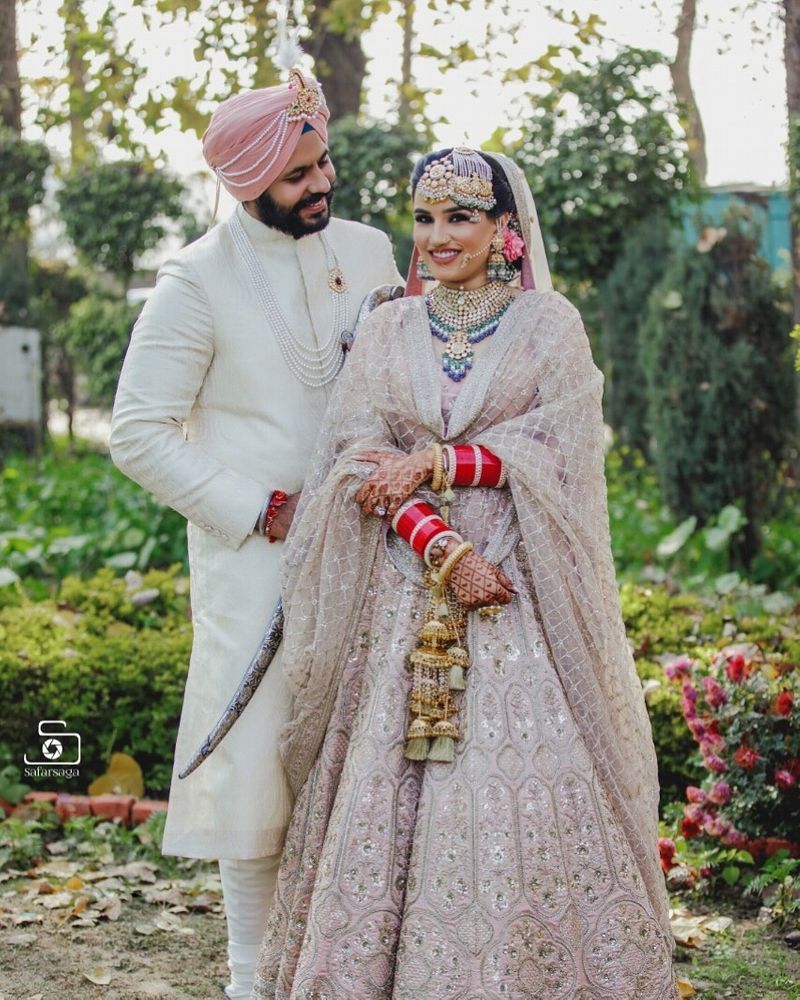 Image via Safarsaga Films
The lightest of pinks, paired with another subtle hue like off white on the groom. 
Light Blue + Light Pink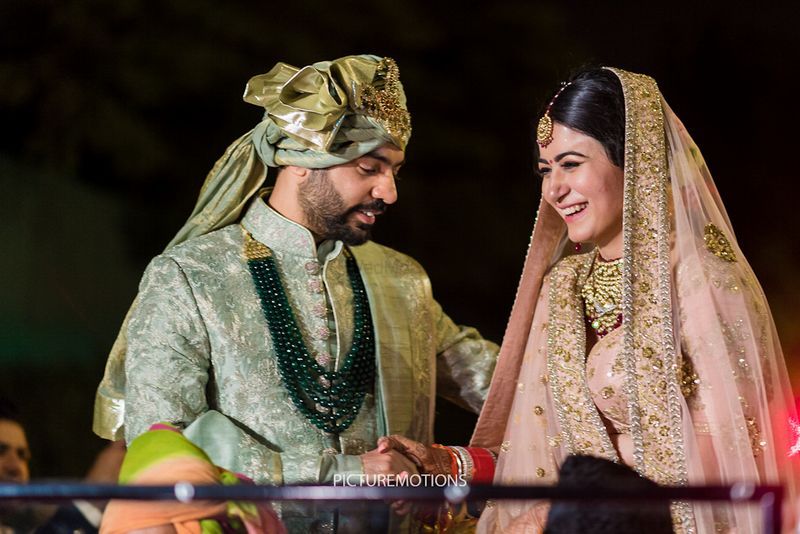 Image via Vidhisha and Avinash (Delhi)
Looks amazing together right? Subtle but still striking at the same time.
Light Pink + Peach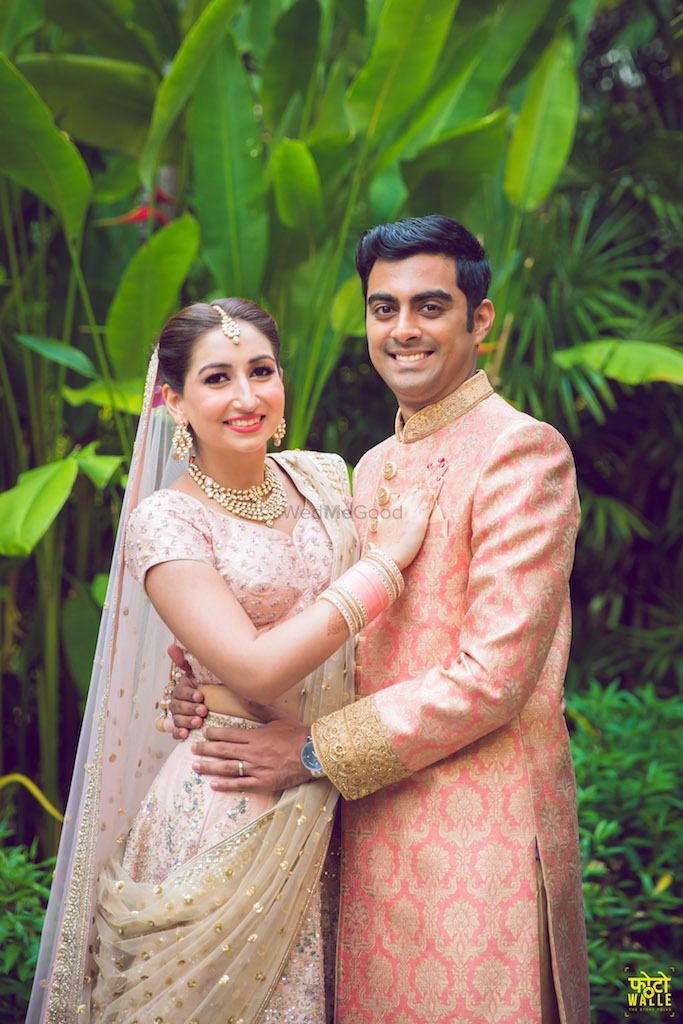 Image via Neha and Adithya (Thailand)
Mixing and matching light pink with peach is also a combination that stands out without being too obvious. 
Powder Blue + Blush Pink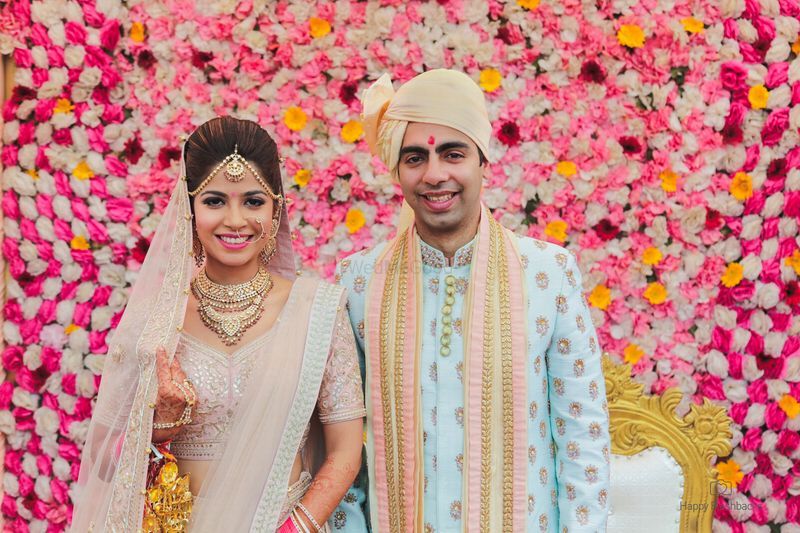 Image via Happy Flashbacks★ 5
When you want to contrast pastels and how! 
ALSO READ: 13 Refreshing New Bride & Groom Colour Combinations We Are Loving Off Late!