The Single vs Double Dupatta Dilemma: Which Should You Pick
BY The WMG Bride | 05 Jan, 2017 | 3922 views | 3 min read
So your outfit is set, your jewellery is on fleek and now the only thing left to decide - Do you take one dupatta , or two ? With the number of you who asked us this question on our #thursdaytalkies ( a weekly ask us anything series across all social media platforms)  , we thought we may as well dedicate some serious space to this burning question.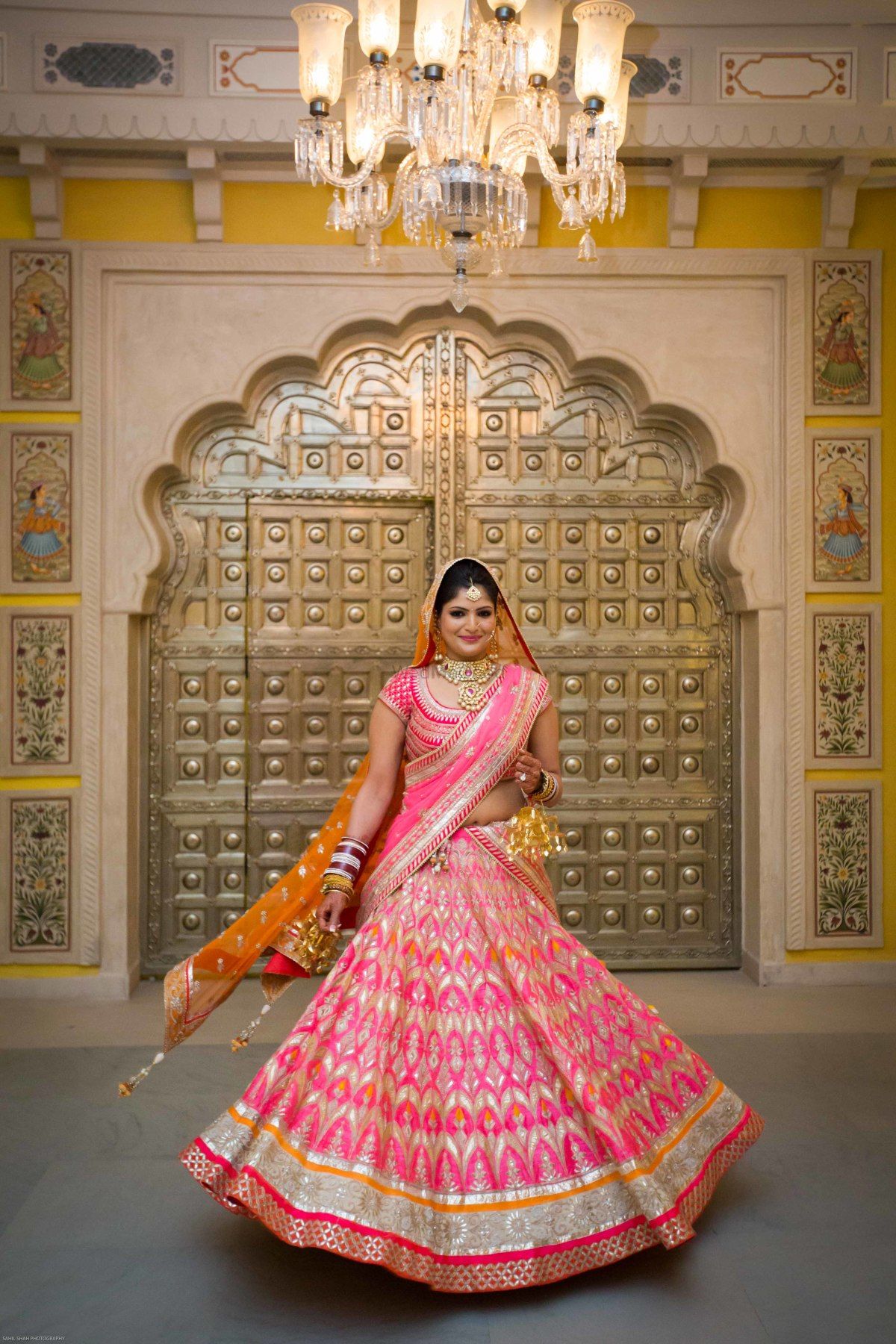 Pick a 2nd dupatta if:
Your existing dupatta is heavy :  Fold your dupatta into a 15 inch square and place it on the top of your head. THAT is the weight you will have to carry on your head throughout your wedding. If the dupatta is light, you don't need a second dupatta , but if its heavy , its strongly recommended you get a lighter one for the head or you may have those scrunched up shoulders in all your photos
You like the old world, regal  look: It's a personal preference. Double dupattas give a more old worldly , layered sort of charm while single dupattas give a more classic, clean feeling. If the entire look you are going for is royalty, then pick a second dupatta else skip it
Your first dupatta is less than 2.5-3 meters: If your current dupatta is less than 2.5 meters, it's not going to be able to go over your head, come drape in front and do all that jazz by itself. It will need a sister  act.
You want to add a certain color that your outfit doesn't have: So you like fuschia and mint and want to highlight the mint more? This may be a good reason to get a second dupatta. Pick a color that already exists in your lehenga that you can play up. If your lehenga is already a riot of colors, then tone it down by picking the same color as the original dupatta
You want to camouflage your tummy: Two dupattas give you a variety of styling and draping options which can camouflage problem areas pretty well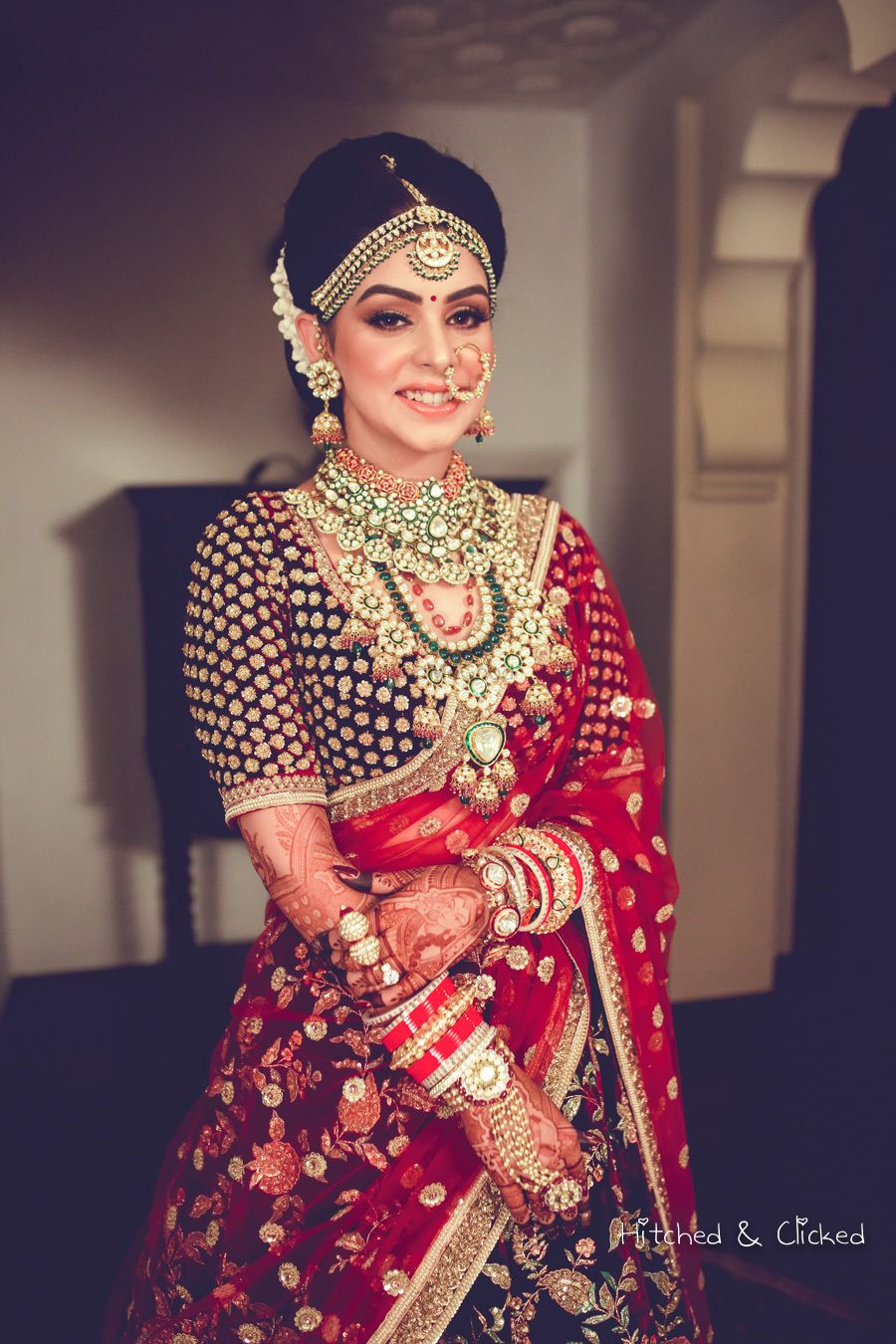 Stick to one dupatta if:
You want to keep it fuss free: More the amount of fabric on you, the more you have to fuss about them. If you want to dance the night away and be a fuss free bride, stick to one dupatta
Your lehenga already has two colors and your blouse is a different color as well: If there is a lot going on with your lehenga already, keep the dupatta simple and elegant. Adding another layer may make it more complicated and a hotch potch .
You are going for a modern,  minimalistic look: You know what we mean? A full, classic monochrome lehenga with no bling, a nice deep cut blouse and winged eyeliner with red lips. All you need is one single veil that softly rests on your head. Ditch the second.
The weather isn't going to be the greatest: SO if you are getting married in June you may want to consider just how hot its going to be and how annoying another piece of fabric draped on you can feel. You don't want to be an irritable bride. Just saying
Also read: How to choose a double dupatta