Theme we Love: Vintage English with Lace, Floral Print & More!
BY The WMG Bride | 10 Jun, 2014 | 553 views | 1 min read
Lace , Pearls, Peplums, and Vintage english are not just super hot in fashion right now , they are also super hot for Indian weddings. Who knew a Vintage English theme could turn out so gorgeous for your engagement/ reception ? When we spotted this event with
decor done by Silhouette
we definitely wanted to know more.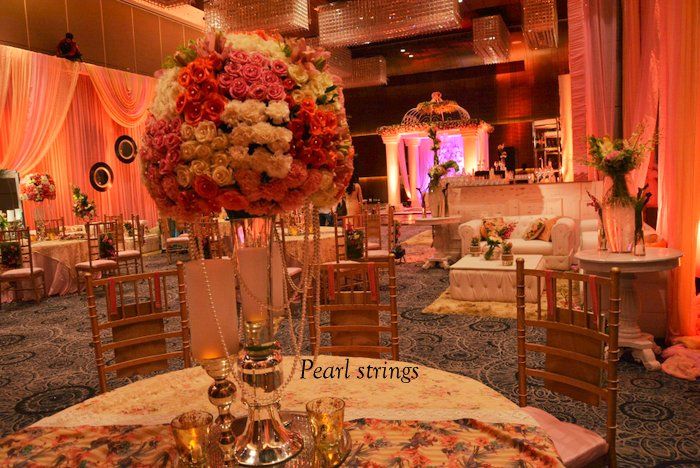 Table center pieces with candle stands and Pearls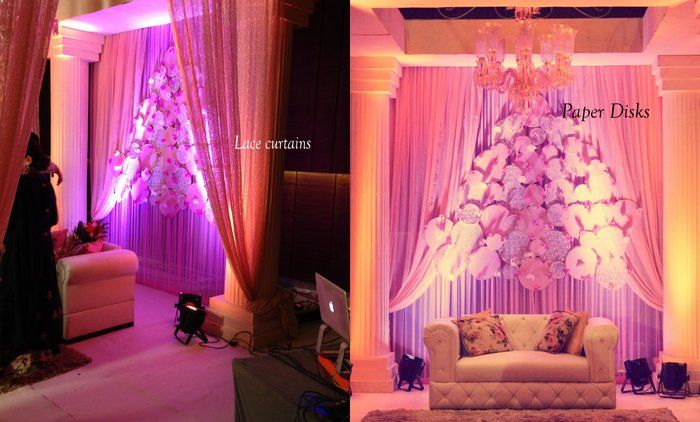 LOVE the delicate lace curtains and see those circular things behind the sofa? Those are circular  emrboidery frames with lace stretched over them and flowers. SUPER innovative !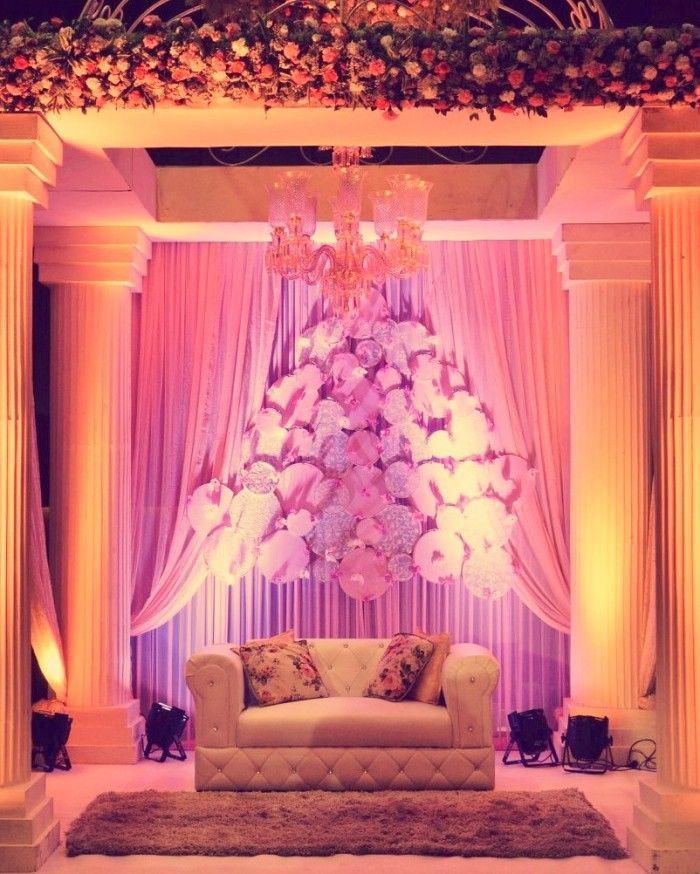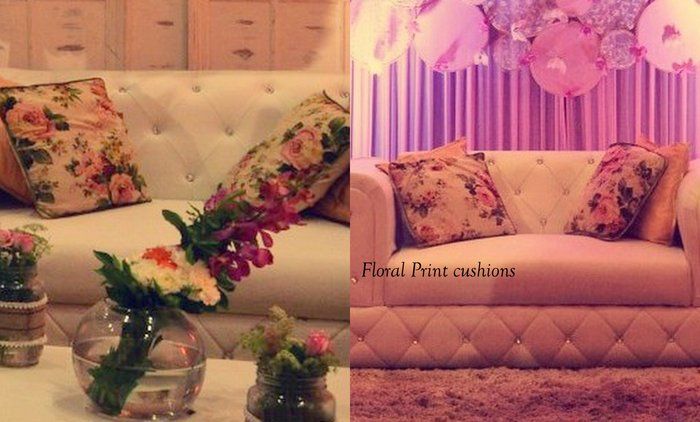 Floral Print cushions. YUM- want those for our house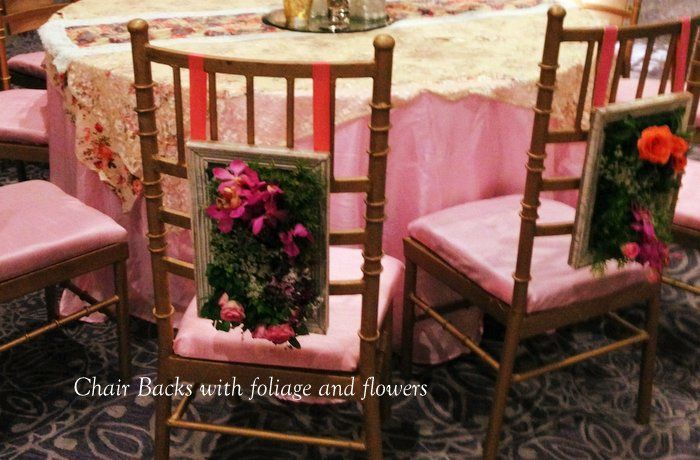 Favourite detail- the chair backs have flowers and foliage on them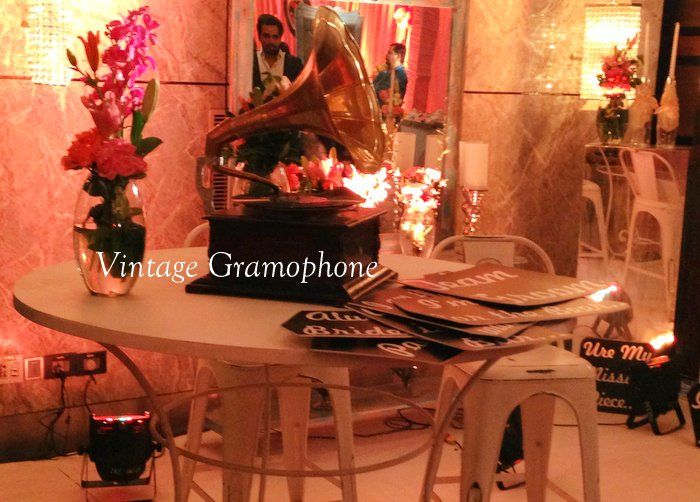 A gramophone to take away your blues. Along with signage for photobooths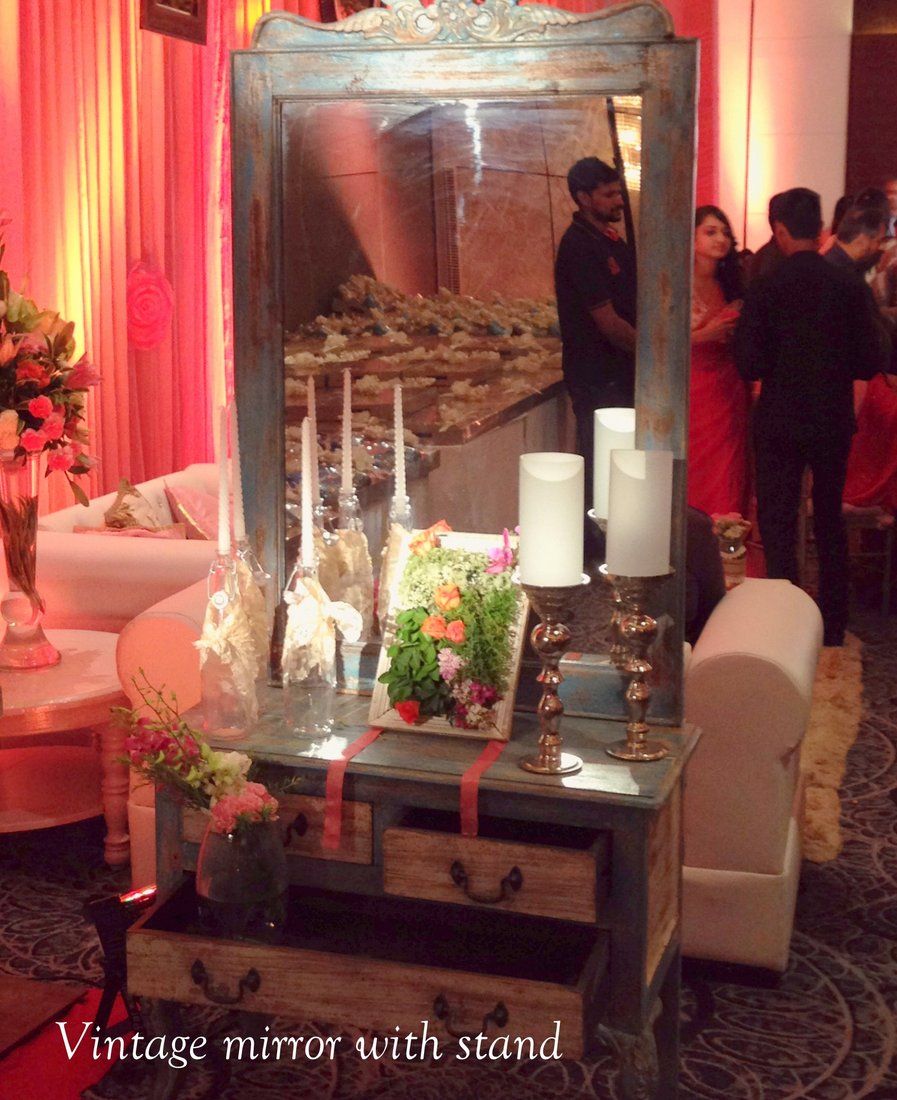 Vintage mirror with a chest overflowing with vases and flowers. love it !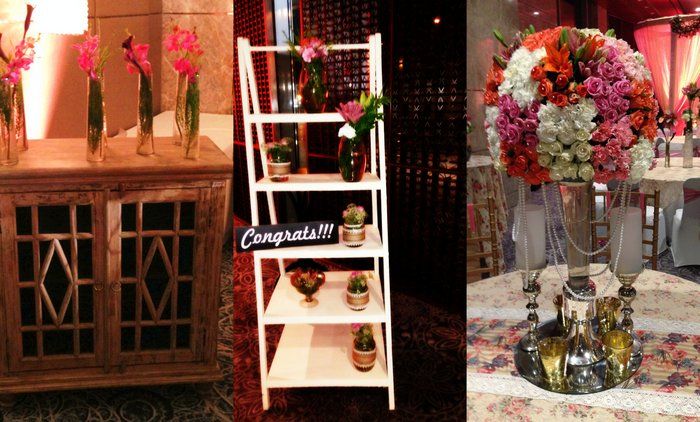 More lovely detailing- vintage cabinet, a ladder with pots, and gorgeous center pieces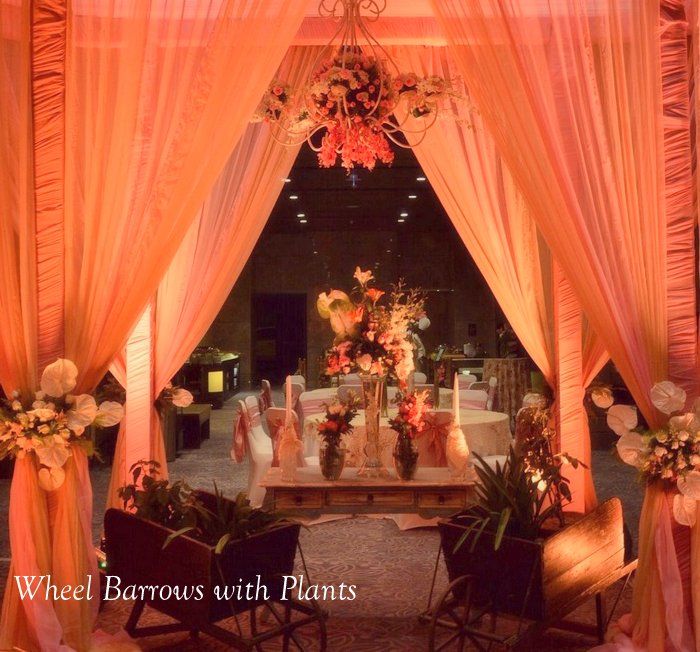 Cute- wheel barrows with potted plants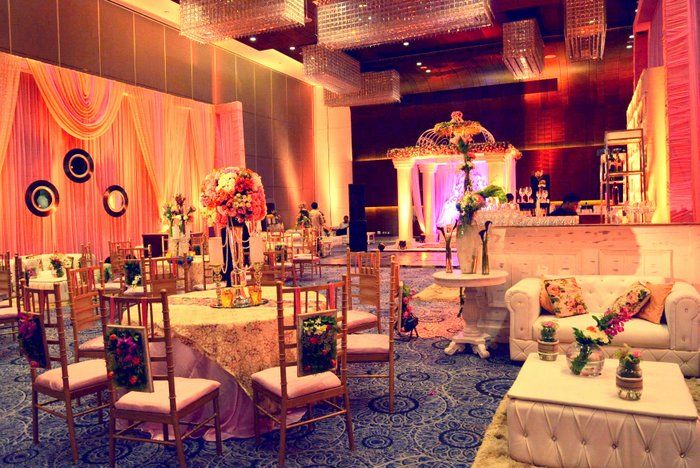 Loved this entire event held at Marriot in Delhi.
Wed Me Good Dream Team
Silhouette Events
is part of our
Dream team
for Decor. They did the decor for this event and they churn out some innovative, fresh concepts with great attention to detail!!!