This Bride Designed Her Dream Mehendi Lehenga And It Was #OutfitGoals
BY Sakshi | 07 Mar, 2019 | 13961 views | 3 min read
We love a hands on bride, especially one who knows just what she wants! And when she's a designer herself, then you can be assured that her outfits are not only special, but unique too. Real Bride Medha was one special bride we featured, and her Mehendi lehenga totally blew our minds. It was gorgeous, playful and happy, while still having this traditional touch- making it the perfect Mehendi lehenga. And what was even more fascinating was the fact that she designed and bought the lehenga to life herself! So over to Medha now, as she tells all about this special lehenga. If you think we are over exaggerating, then take a look at this beauty, which took over 1100 man hours to complete!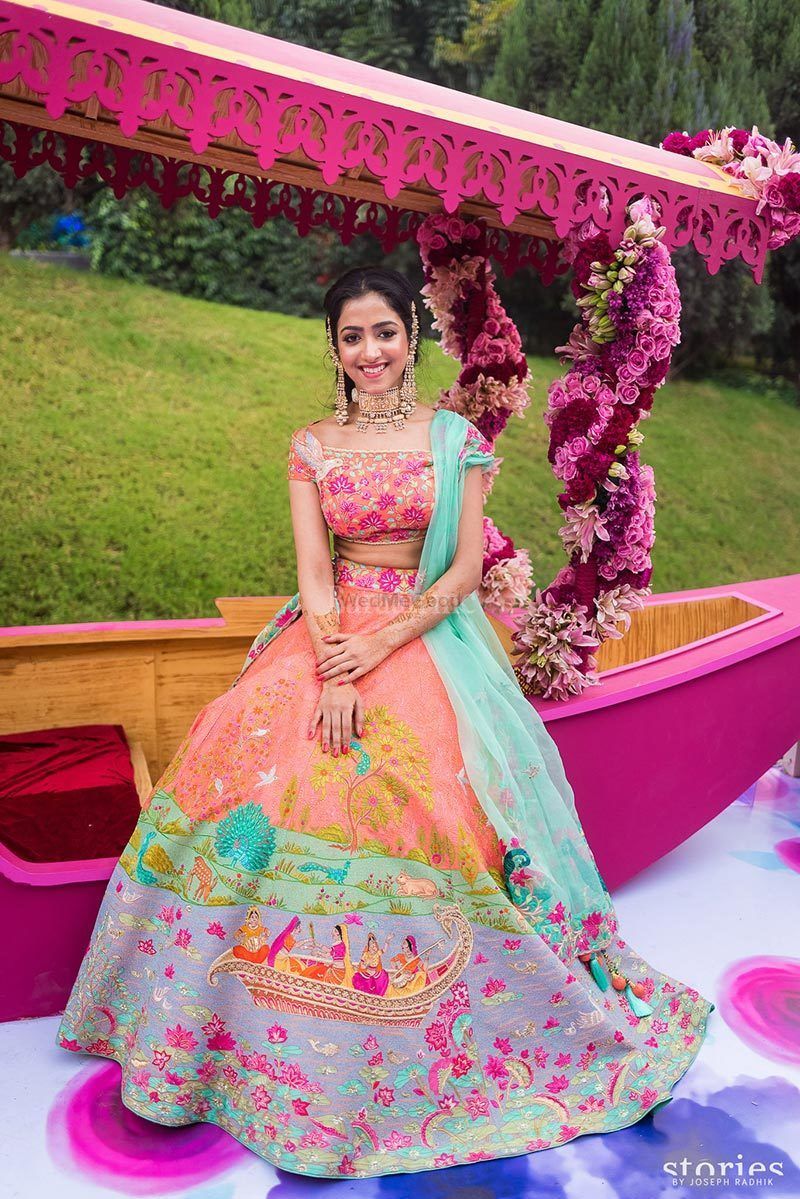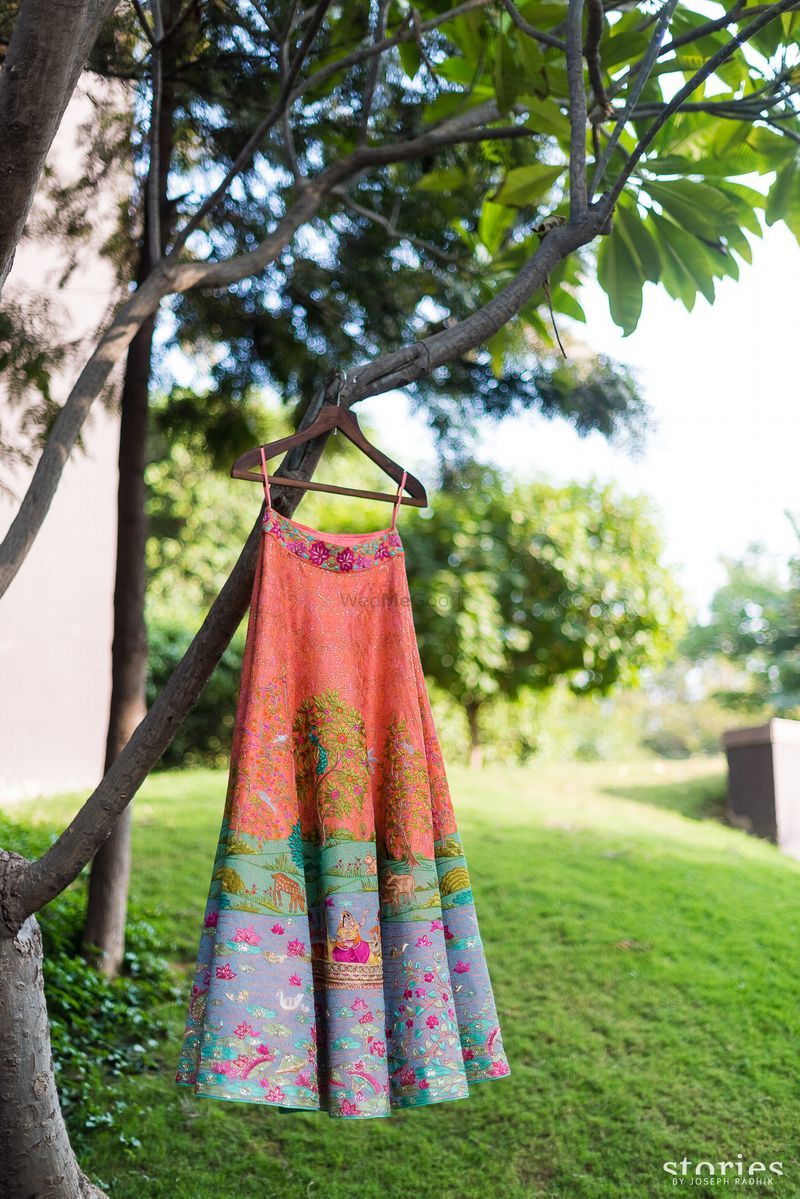 "The whole wedding from my side was based on the Kashmiri theme with shikarara, florals and colors! This is mainly because my maternal ancestors were Kashmiri folks and I was always mesmerised by the Kashmiri culture and beauty! I wanted every little detail to speak a story of its own and that's why from my mehendi lehenga, my accessories to my decor were all in sync!"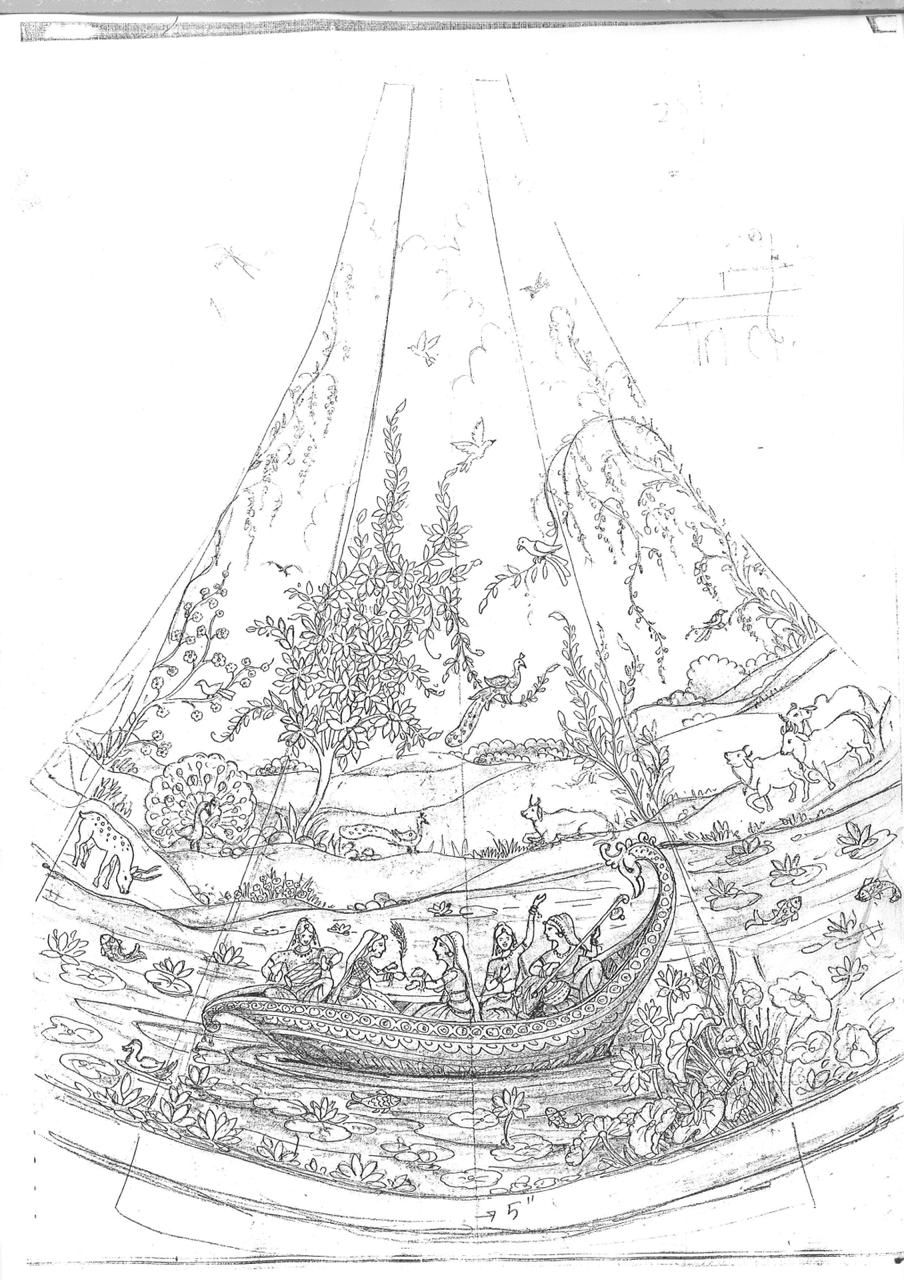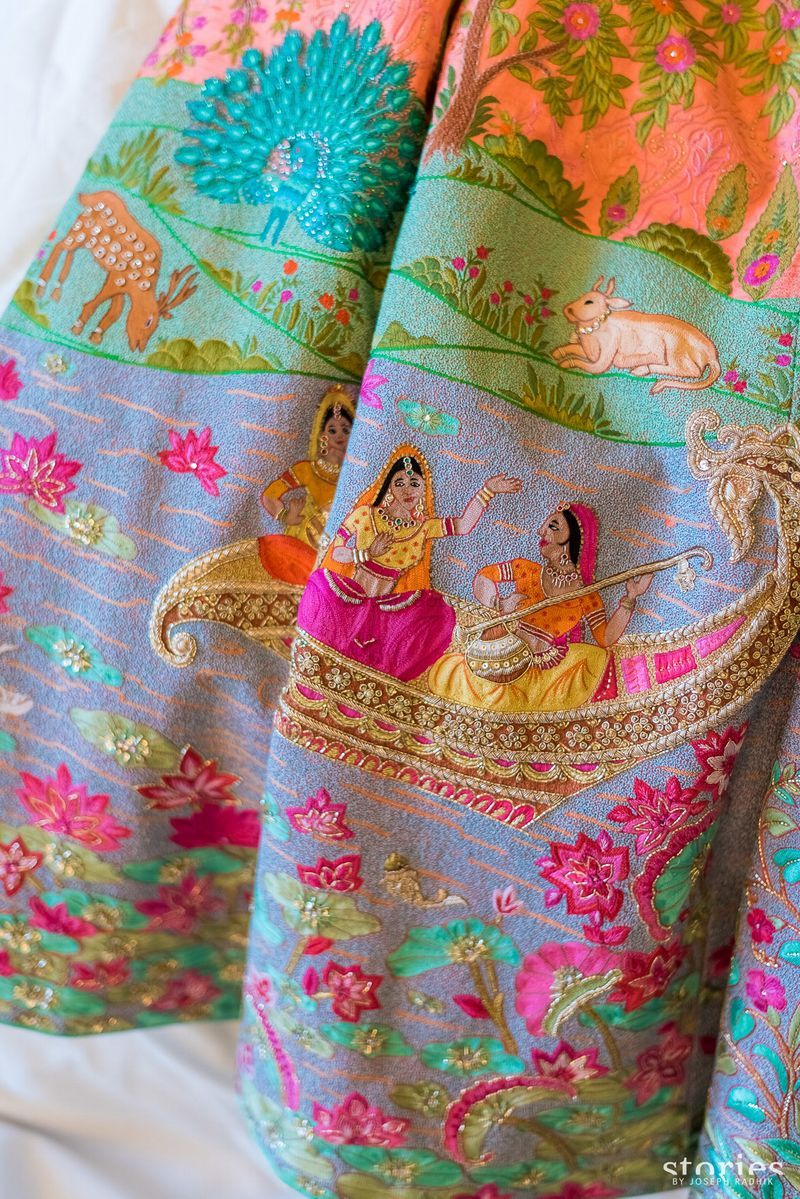 "My lehenga planning then started and we knew we wanted a huge shikara as the centre focus with mountains and nature surrounding it! We made a lot of different options and then finally thought Kashmir has the beauty of both land and water so we finally decided to incorporate that all in one frame and went ahead with this khakha! Then the selections of colours was the next step which was quite tricky as the Khakha had a lot of different elements and playing with colours can be challenging!"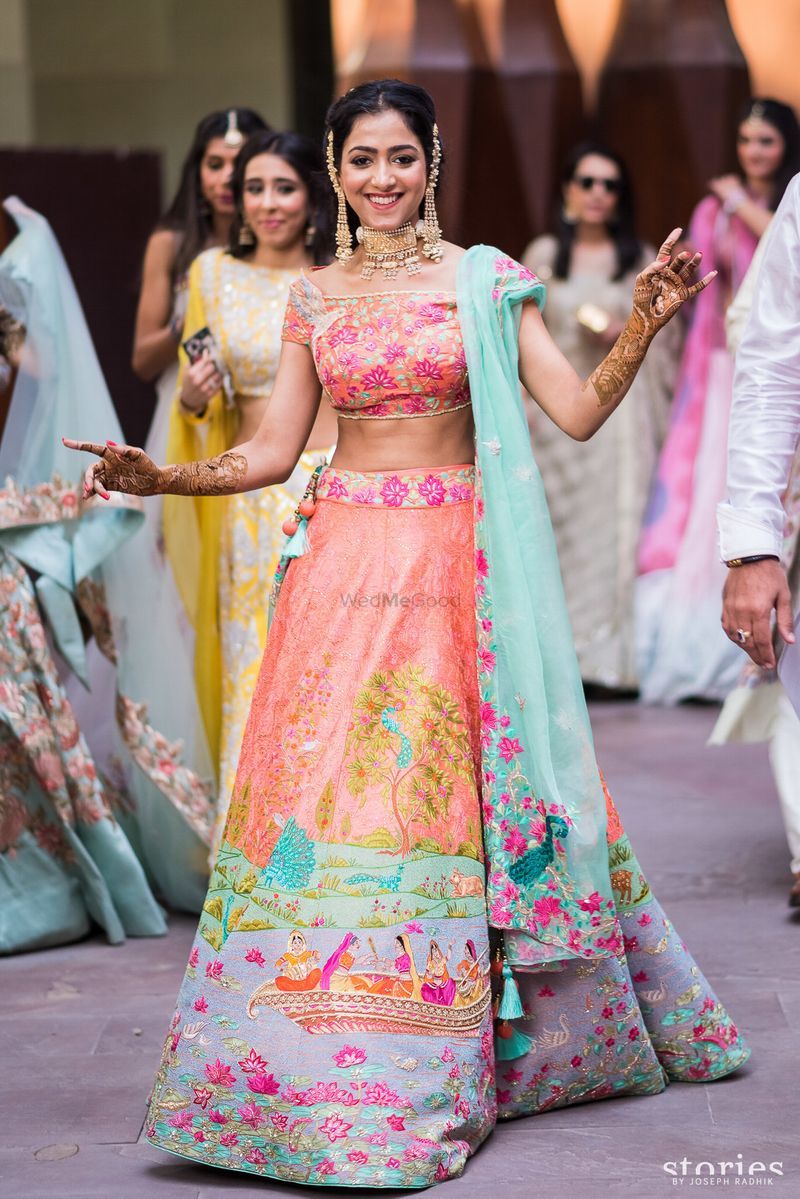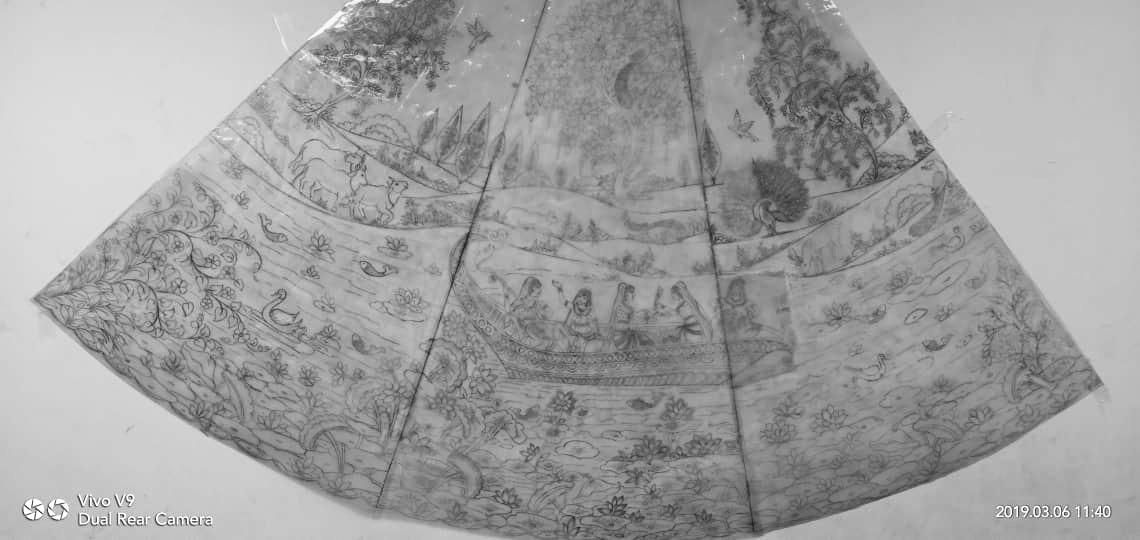 After a multiple swatches we decided to give it a fresh pastel touch and with the raw silk coral base every other colour on top like the shades of blue, the lilacs, and even the greens came out beautifully! We filled the empty space with 'paani ka kaam' which is a hand technique that creates water like textures with threads! The entire embroidery was completely done by hand with Resham embroidery techniques along with pearl, Swarovski and dabka embellishments to shine it out a little! I always wanted a contrast dupatta to the lehenga so that the dupatta stands out. We decided on a beautiful sea blue silk organza dupatta! The blouse had to be trendy and therefore the off shoulder blouse with strings at the back!!!! For the finishing elements I designed a utility mini pouch along with my embellished tassels to hang on the side for my lipstick and other essentials which every bride needs on the go!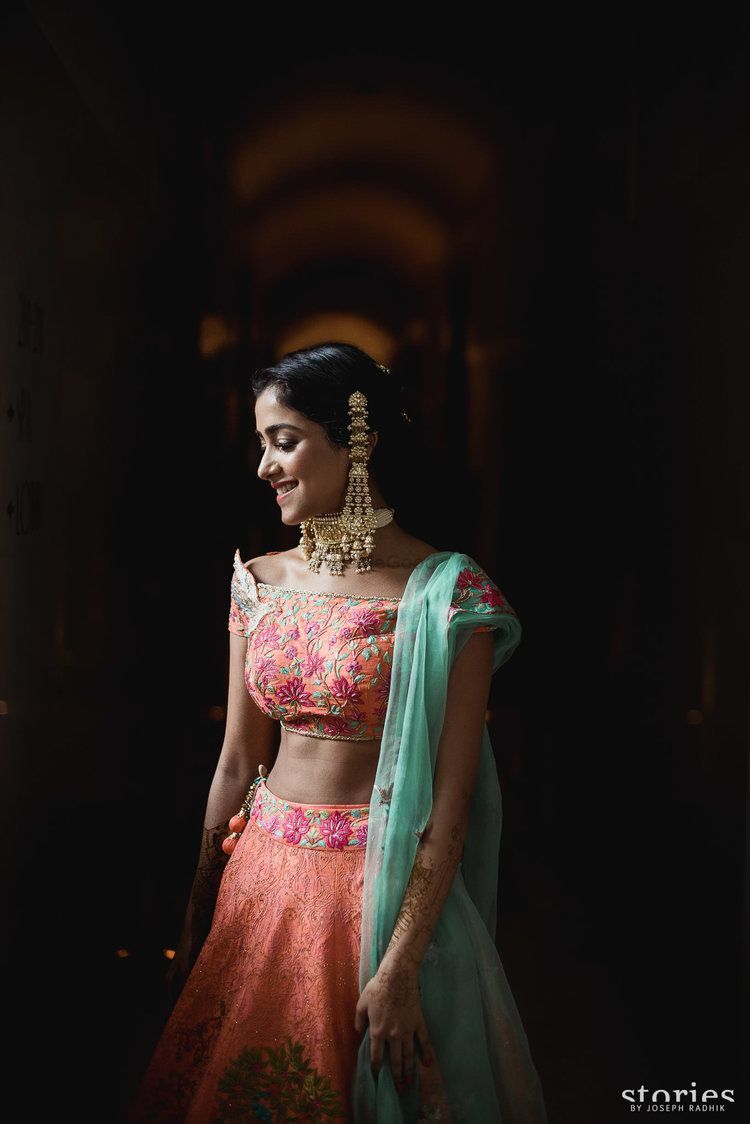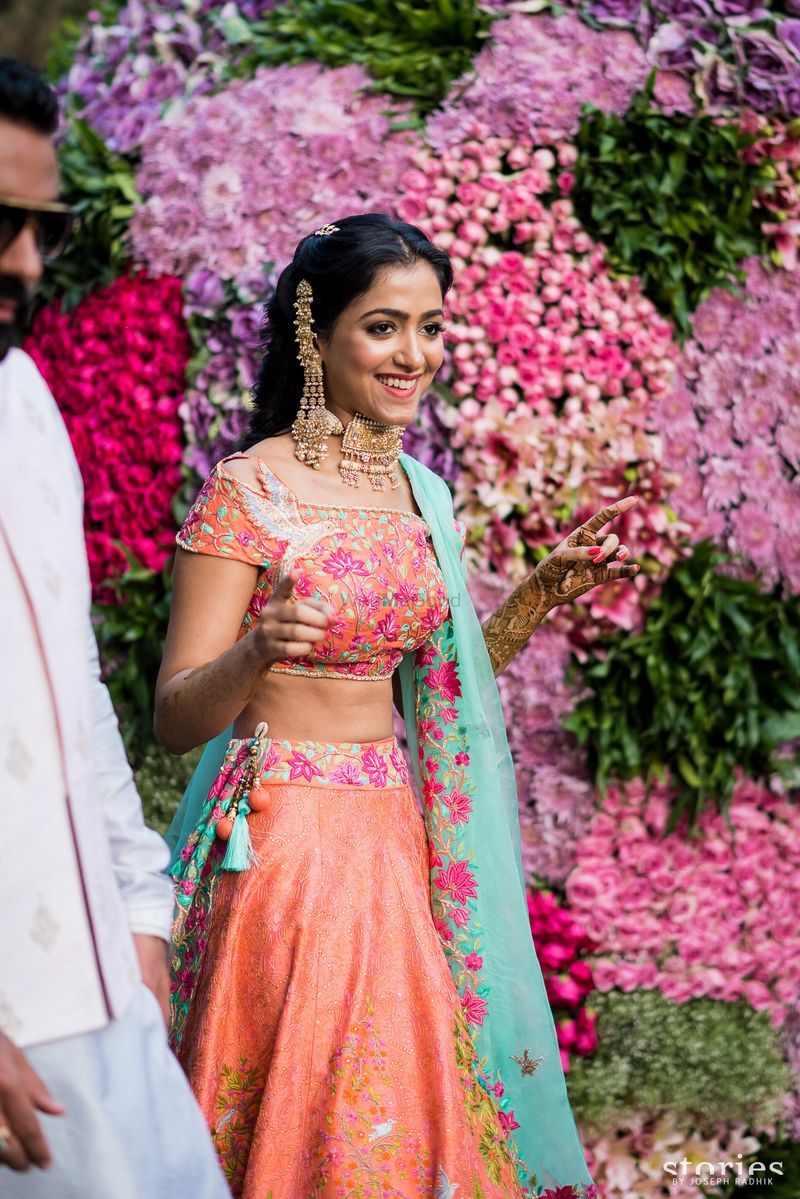 "And of course, I would like to thank my great team, from the khakha maker, to the hand workers who worked out their and heart and soul into making this look perfect for me. Mrinalini for the customised Kaleeras, Medha Batra Design Team @medhabatraofficial, Comme Sogno Vero by Ankiit Malhotra for incorporating the theme for the mehendi decor and customising the shikara so beautifully!"
Photography by Stories By Joseph Radhik and Wedding Planning by Baraati Inc.