This Bride Designed Her Wedding Invites Herself & They're The Most Unique Ones We Saw!
BY Soha | 07 Sep, 2018 | 7064 views | 3 min read
Remember the singing groom who set the bar a little too high by performing for his bride at their wedding? Just when we thought Lakshya and Niharika's wedding couldn't get any better, we came across another adorable detail! We were pleasantly surprised when we found that Niharika curated and assembled her wedding invite all by herself (which can be a huge task otherwise)
If you know WedMeGood, you would already be knowing that we are always inspired by such cutesy details. And this one had our hearts from the very first go!
Guys, meet this very thoughtful wedding invite that we came across lately!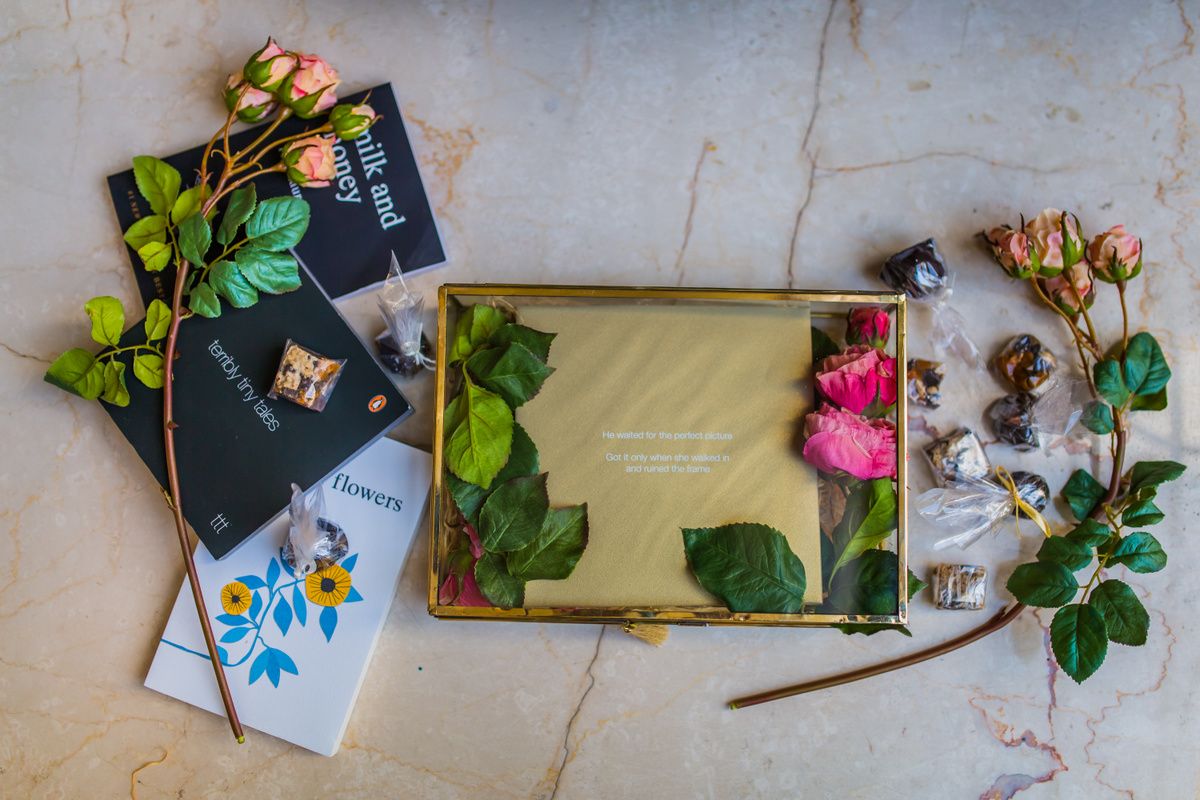 Lakshya and Niharika's wedding invitation had so many interesting and new ideas to steal, and the best part - the bride put it all together herself! Yep, from curating and arranging to assembling, the bride gets all the credits here!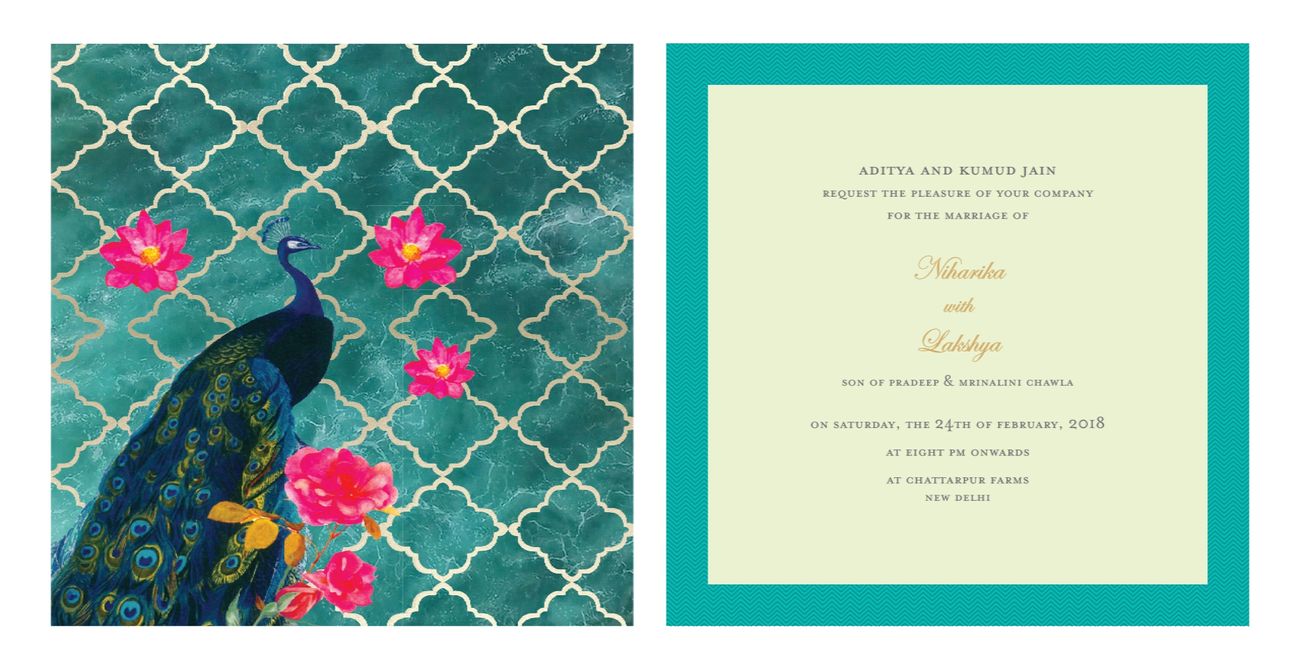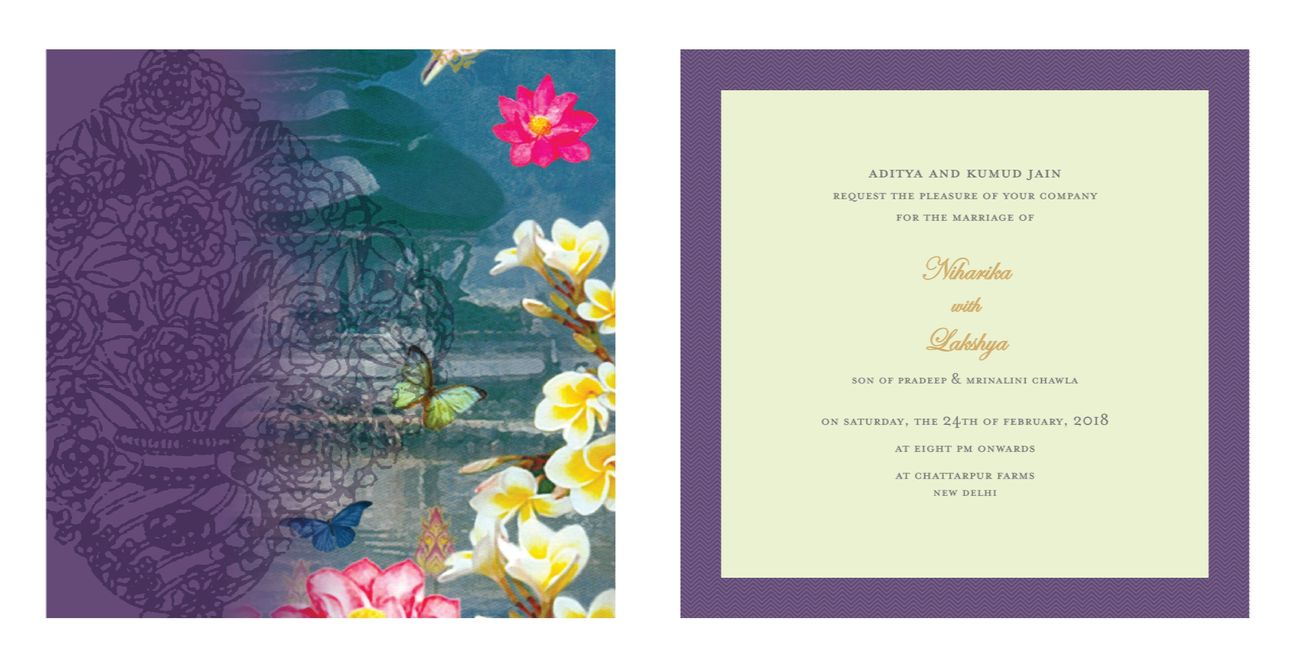 The couple got their wedding cards designed separately, which were a hue of warm,  pleasing tones inspired by the nature. We love how they kept their designs simple and subtle!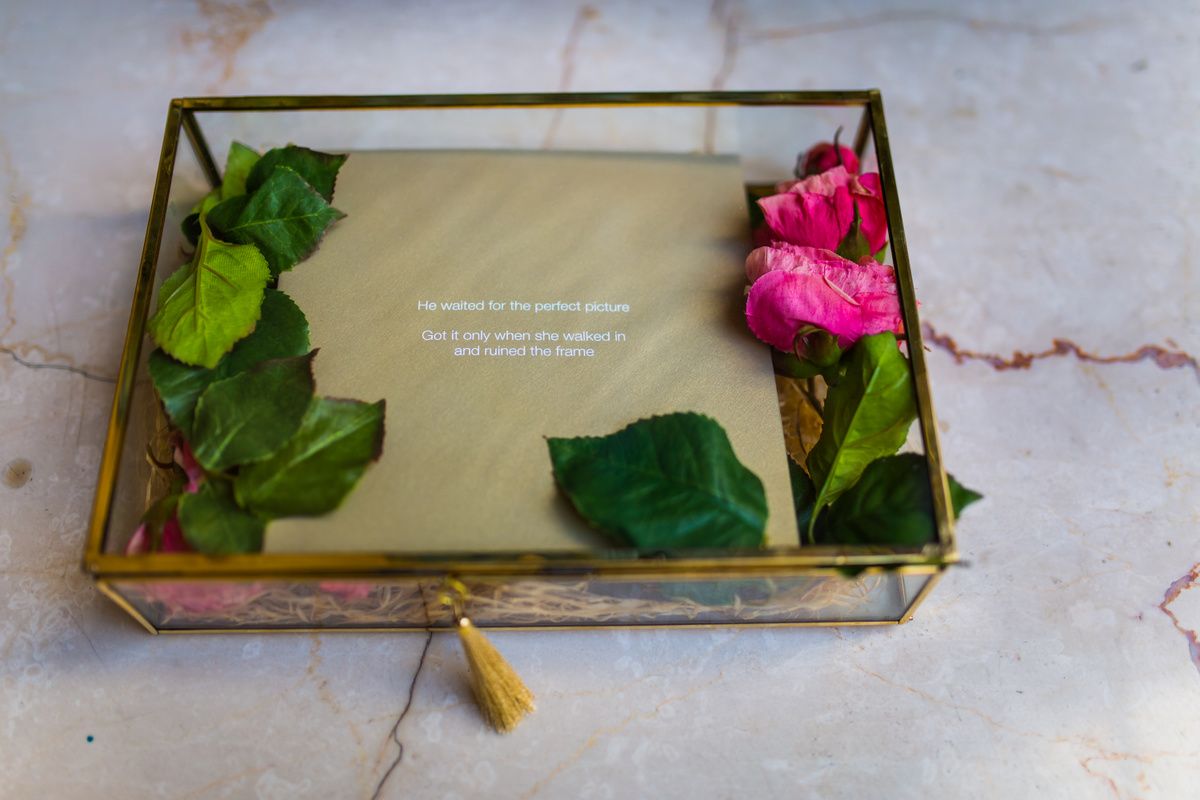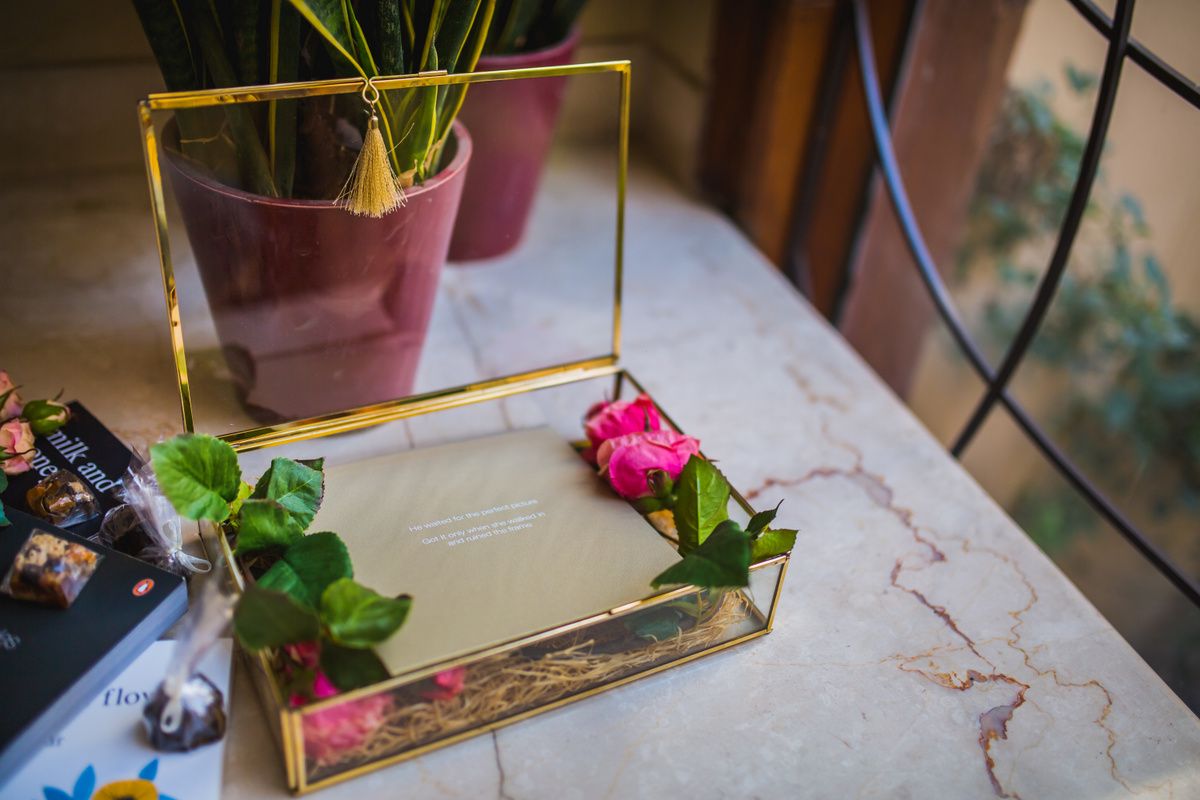 The wedding cards were then carefully packed in a chic glass box which came with a host of interesting elements - some flowers for a dash of color, and some gourmet chocolates!
The idea behind the invite was to present their guests with something that could also be used thereafter.  And we think the couple couldn't have chosen anything better than that smart box!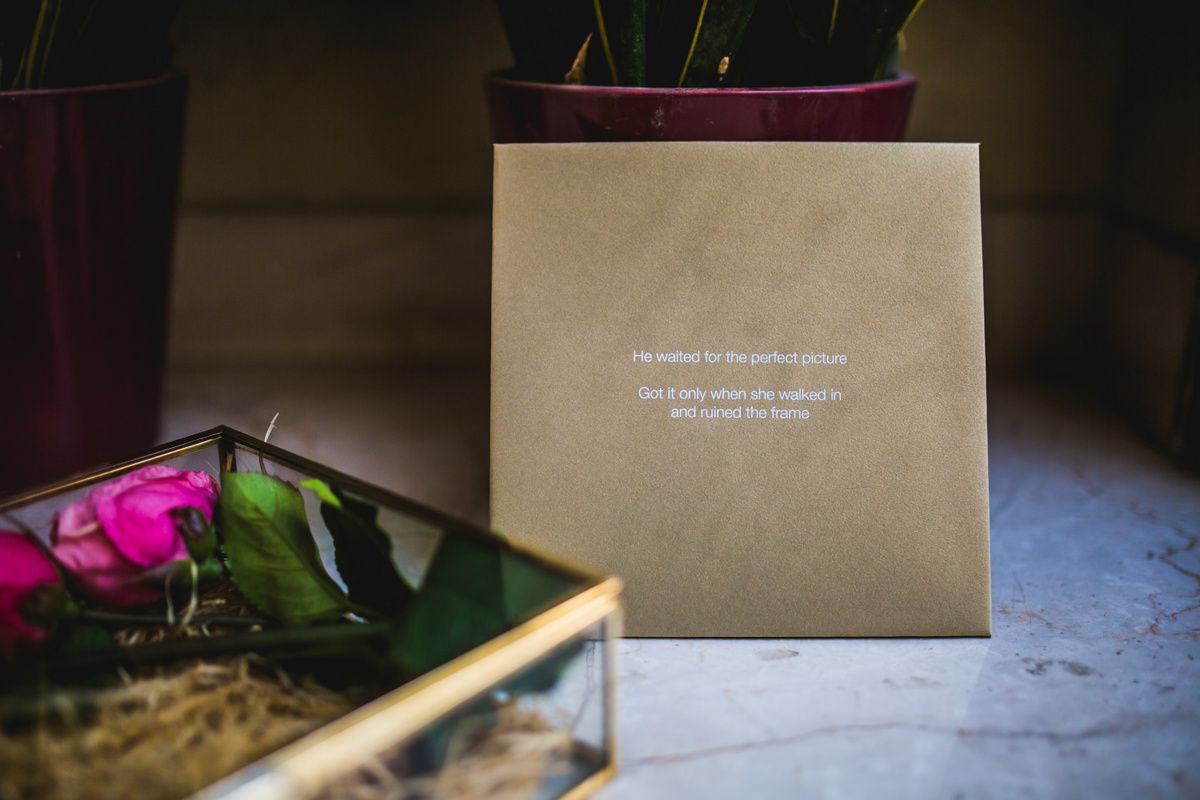 But that's not all! Do you know what we loved the most? This quote on the card package! 
Niharika chose a quote from the micro-blogging platform Terribly Tiny Tales which fit perfectly to her and her photographer husband's story! Now isn't that adorable?
Guys, here is an amazing DIY-wedding invitation that we would definitely like to steal ideas from!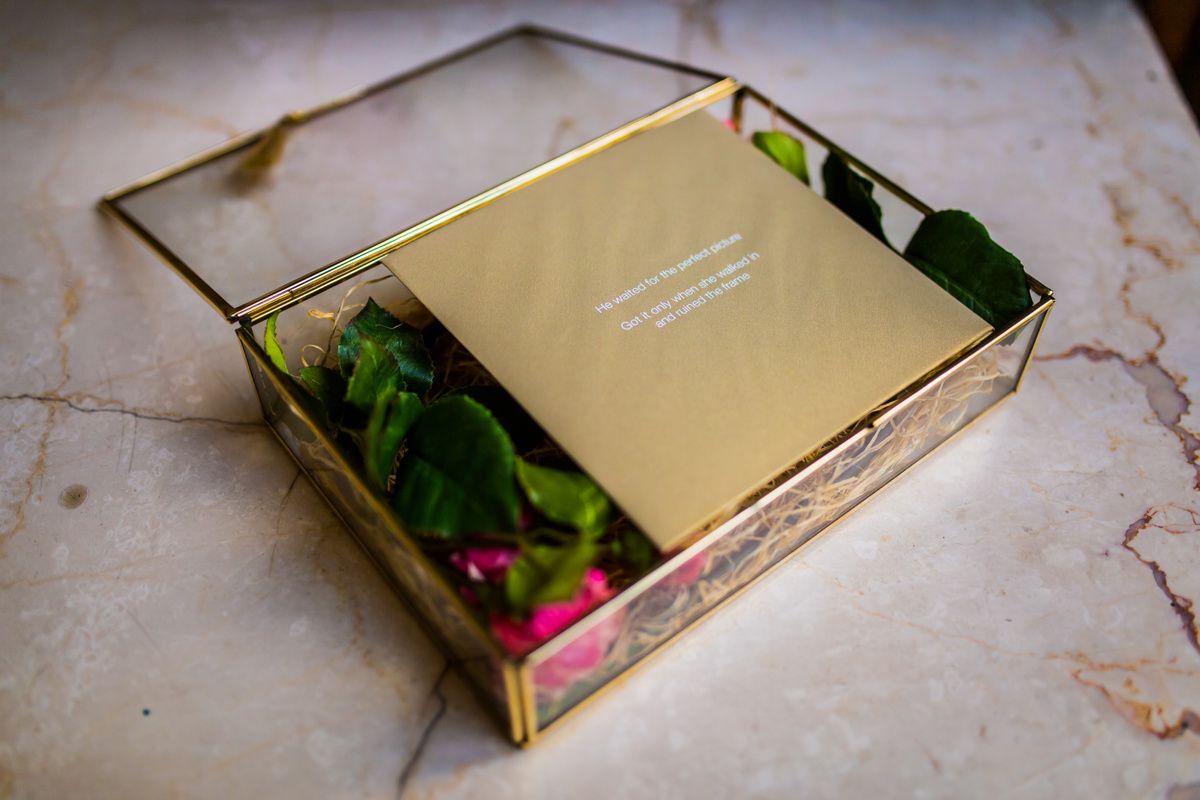 From The Bride :
"I styled and curated my wedding invitation box all by myself. I would say, everything just falls into place when it has to. The whole idea was to gift our friends and family a keepsake box- something that not only reminded them of us and our wedding but is also useful for them. Another concern was to not go OTT (over the top) with things covered in our names and logos. 
Lakshya and I decided upon the theme Chintz as we wanted to give our invites some added Indian touch and add a lot of color to make it more festive! 
Our wedding card was designed by a freelancer (Adil Bhatia Cards - 9810736662) who charged us around Rs 40 thousand for the design and the layout and we got them printed from a relative's factory. The cost came down to about Rs 150 per card (including design and printing fee)
The invite box was from a local vendor from Muradabad. It look a while and a whole lot of researching on the internet but I finally found what I was looking for on India Mart and it cost me around Rs 350 per box. (You can reach out to him at 9971209885)  We packed the box with dried flowers that cost us about Rs 300 for two stems and chocolates and cookies from The House of Chocolates which costed us Rs 500.
It sure was heartening to receive compliments for our invites. But you know what's better? The fact that our guests are now using our invitations' box for a variety of things - as makeup boxes, to hold trinkets, and other things. It's a happy feeling!"
So all ends well, with pretty boxes and lots of smiles!