This Bride Gifted The Most Amazing Favour To Her Bridesmaids And We Were Floored!
BY Garvita | 04 Apr, 2019 | 2490 views | 2 min read
We have seen so many mundane bridesmaids' boxes, that we are always on the lookout for something exceptional! So, when we stumbled upon a beautiful picture of a bride in lime green lehenga surrounded by eight bridesmaids styled in Banarasi lehengas in a host of vivid colors, we couldn't help but fall in love. So rich in terms of heritage and colors! Which bride wouldn't want pictures like these with her bridesmaids! It got us intrigued, whether the outfits were planned by the bride or the squad decided to surprise her? We decided to get in touch with real bride, Ria, to know how it ended up being sooo coordinated and ethereal. Read on to know what was the idea behind it!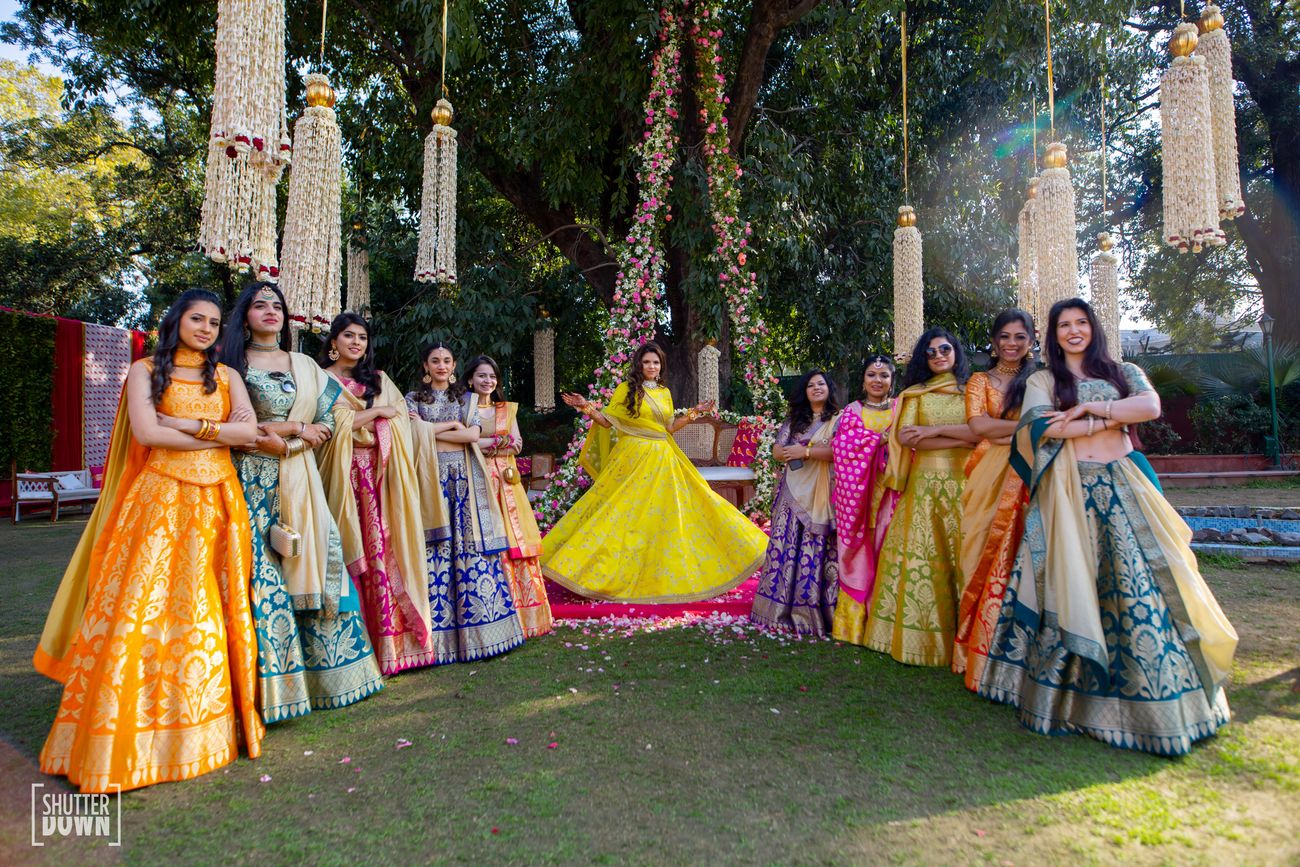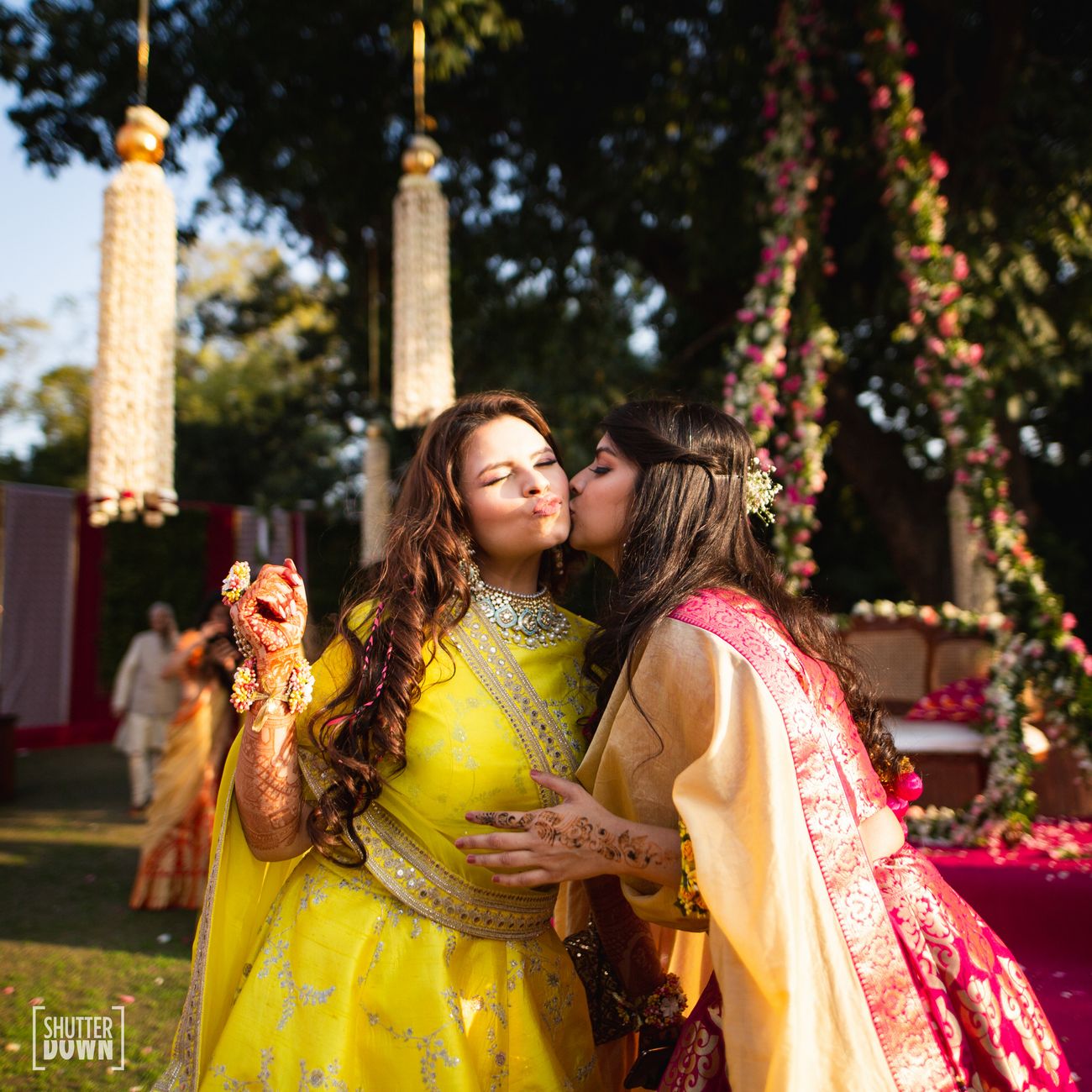 From The Bride:
It was a surprise for all my girls! I customised these outfits and sourced them directly from weavers in Banaras, as I am a firm believer of uplifting the real force behind making such beautiful handloom clothing. I got them customised here in Delhi, and gifted them to my girl tribe with the wedding cards. It took me more than 8 months of planning to get what I perfectly wanted.
Ever since I was a little girl I always imagined myself walking down that aisle with my tribe, wearing something that would stand out! I always wanted to share my limelight with the women who have shaped me, moulded me and been with me through thick and thin. I never wanted to be the only princess, I always wanted it to be a crazy party with my princesses. 
"Blood maybe thicker than water but Love is thicker than anything"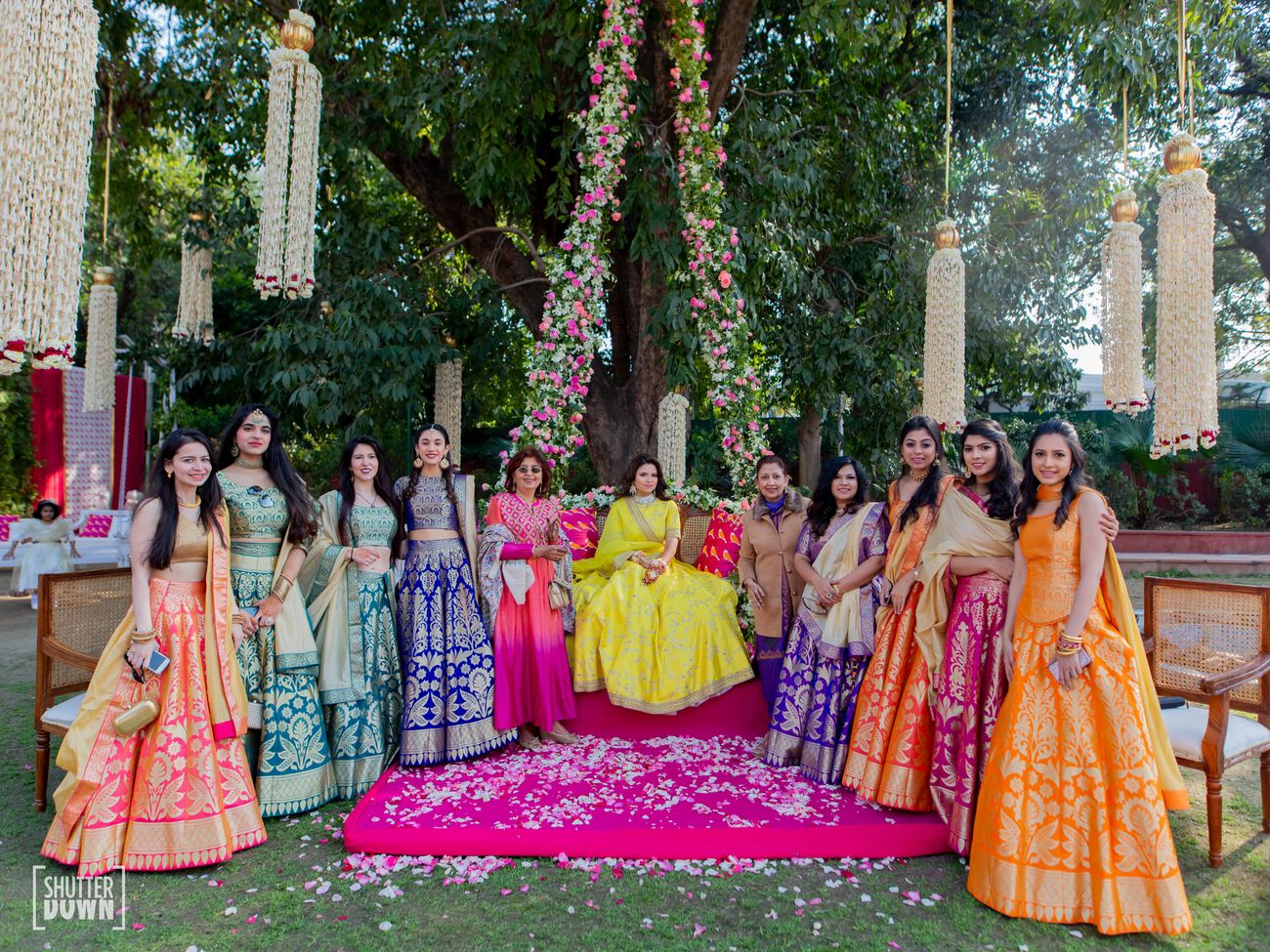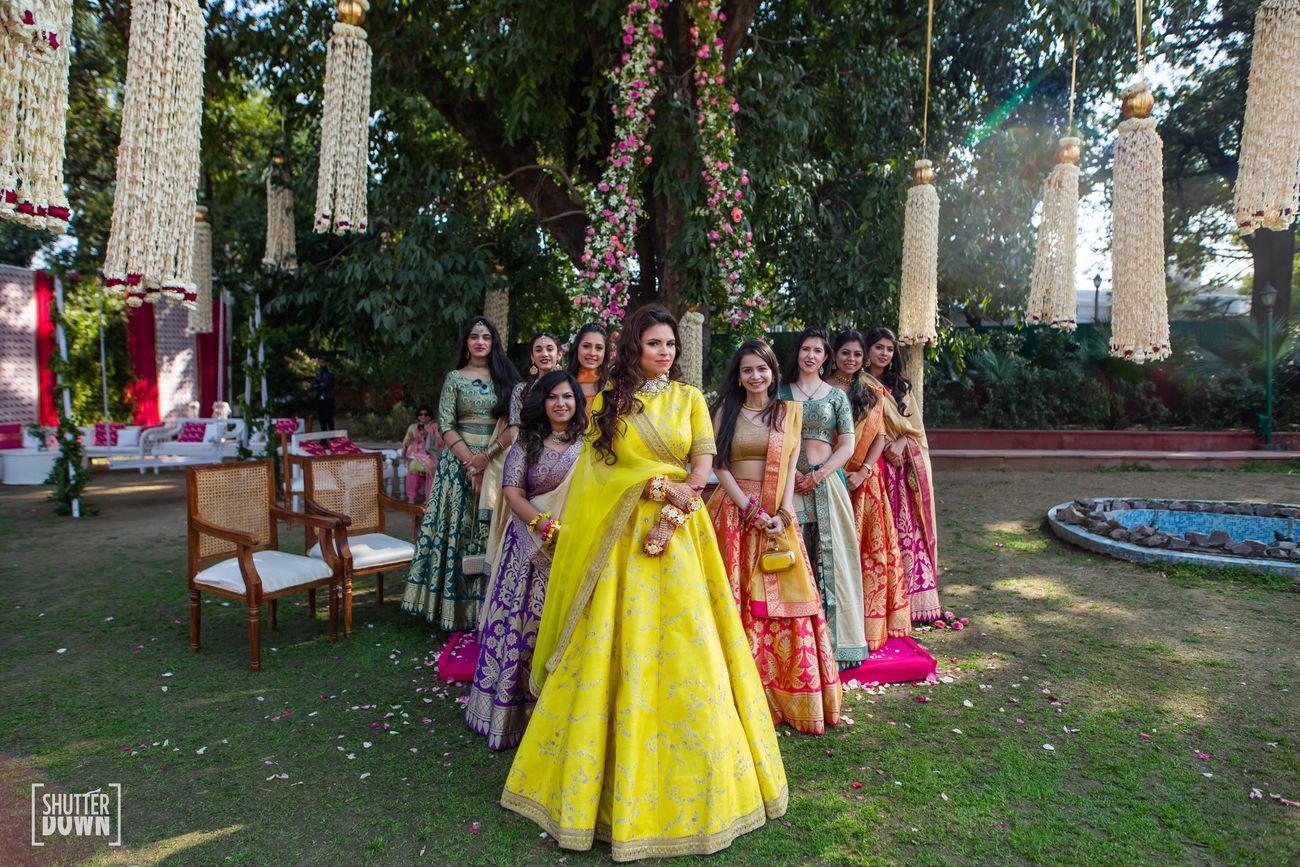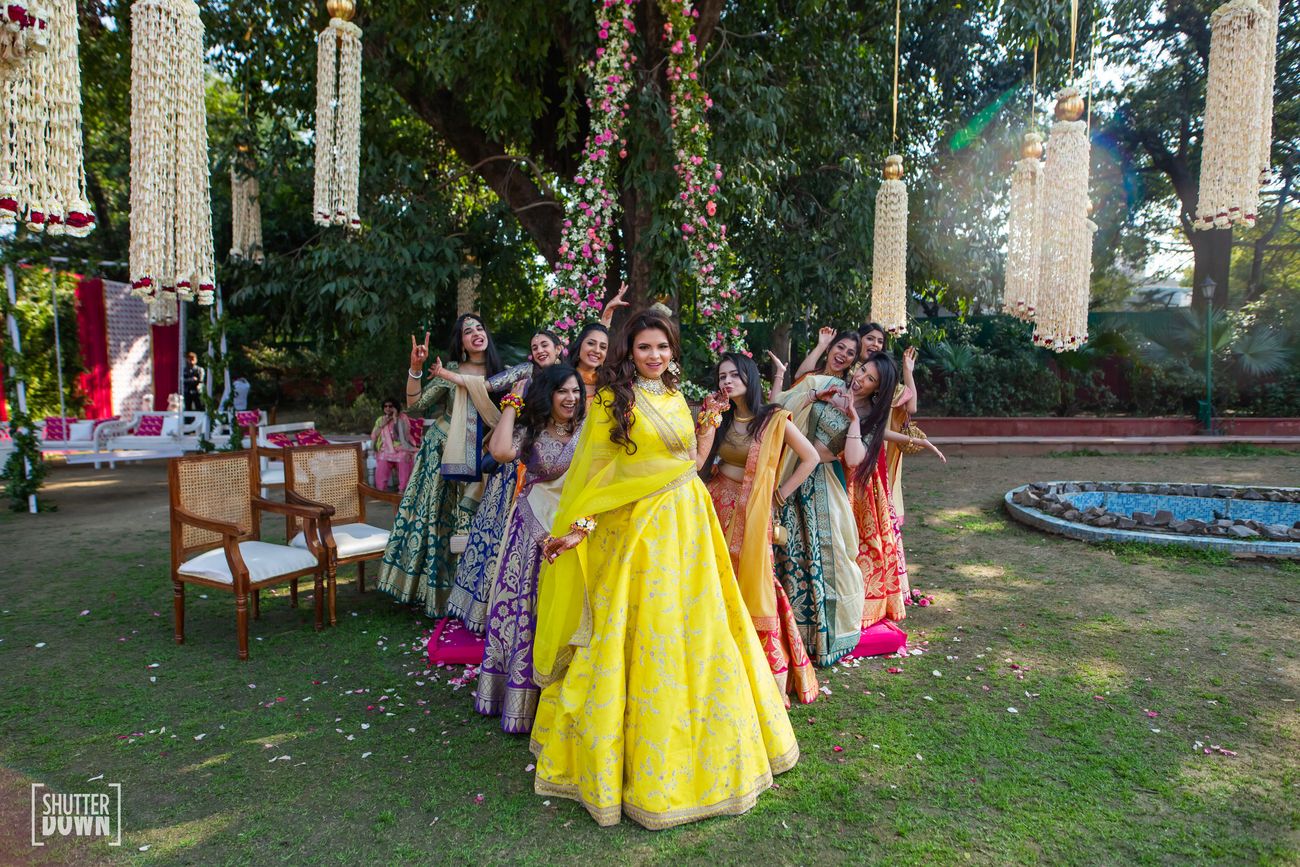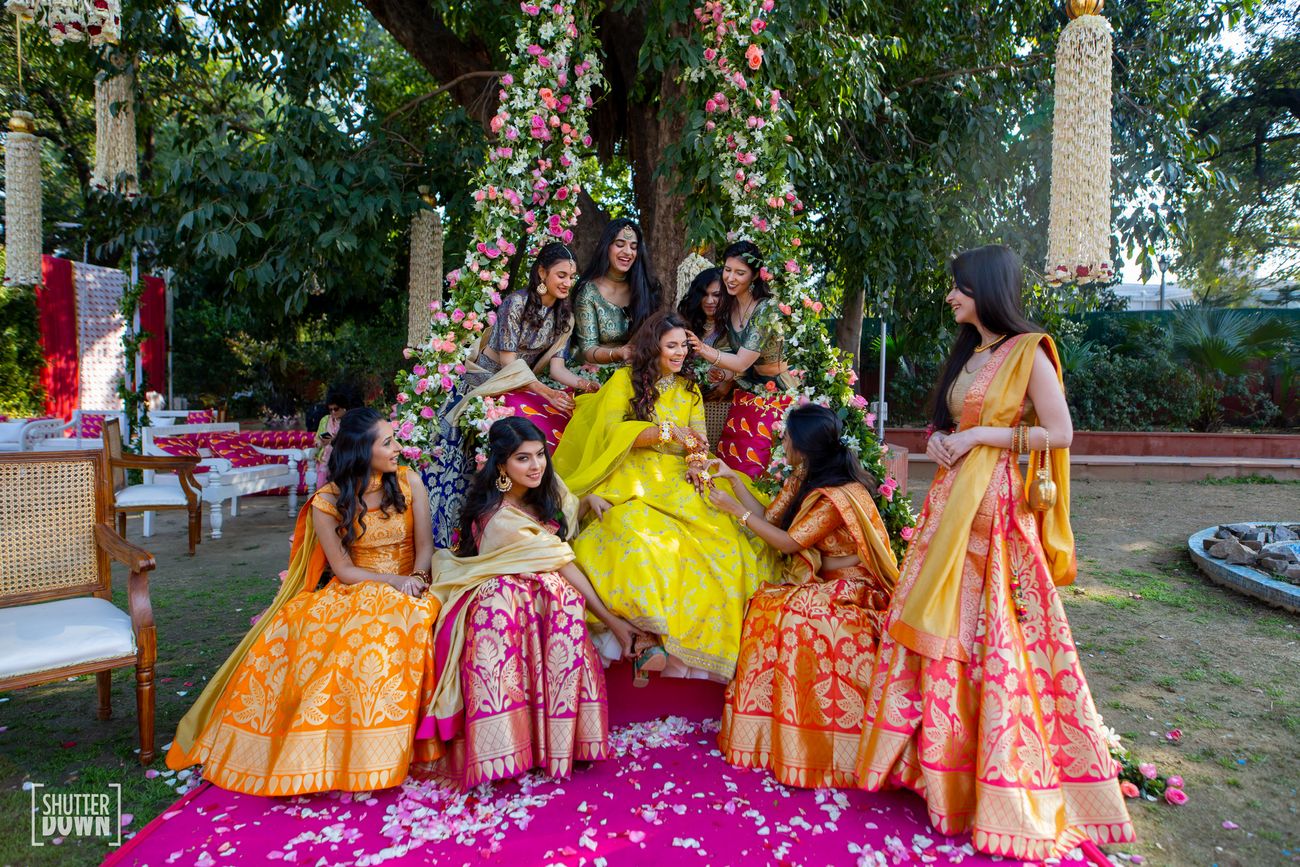 Images via Shutterdown - Lakshya Chawla 
Woah, that's an amazing thought and it definitely melted our hearts! The amount of love and efforts that went behind pulling off something like this is applause worthy. In case you're planning to surprise your BFFs with something extraordinary, then you really need to take notes from this story! Bookmark already, brides-to-be?!