This Bride Got Her Mehendi Outfit Customised To Match Her Groom's- All Online!
BY Sakshi | 20 Jul, 2020 | 3430 views | 2 min read
So what, you may think? Well, read that again- yes, a bride customised her outfit to match her groom and not the other way round! But jokes apart, we loved Real Bride Chandni's mehendi look, which was in our current colour crush ochre yellow, and the outfit was just what a mehendi outfit needs to be- easy, breezy and happy! And the best part is, she did it all sitting abroad just over Instagram! Take a look, and we are sure you'll whole heartedly agree too.
So this was Chandni's groom's outfit in yellow on the left. And she loved this outfit by Chamee and Palak, which she saw on Instagram, but it wasn't in the same shade as her groom's outfit.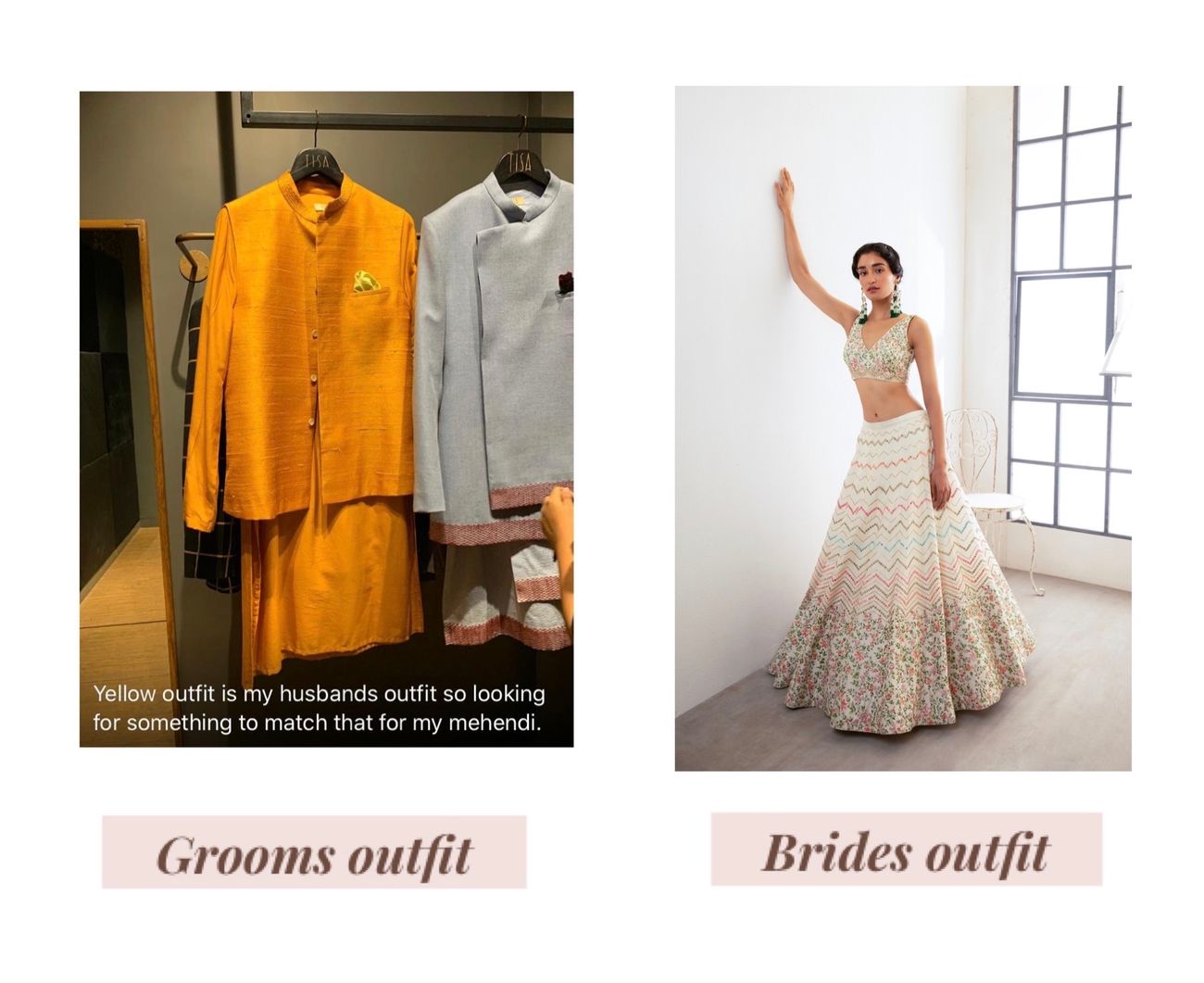 She also loved the blouse of this other outfit by them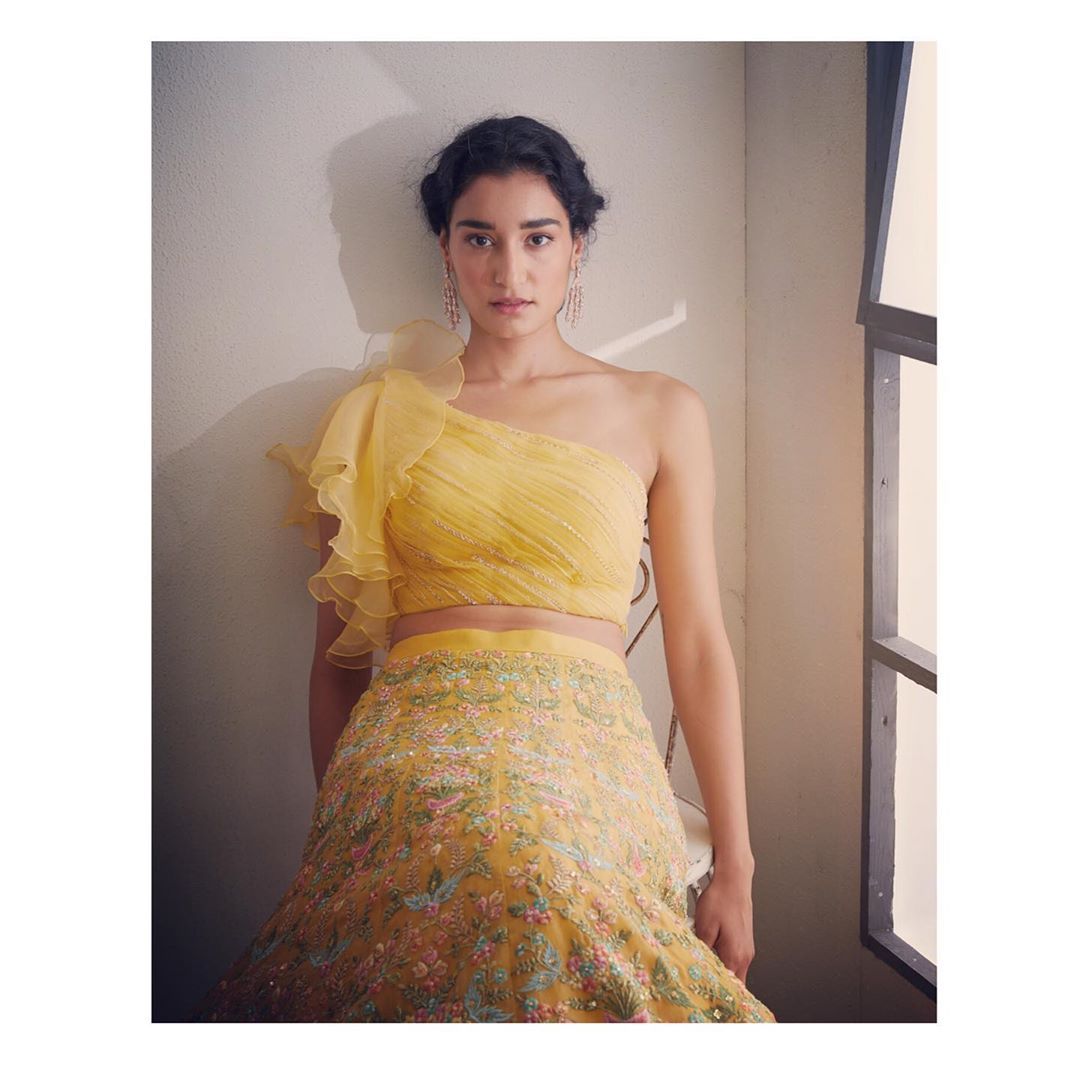 So Chandni asked the designers whether they could work on customising an outfit for her- which matched her groom's outfit! The designers did everything for her, and we love the result! And it was all done online- with the bride all the way in NYC!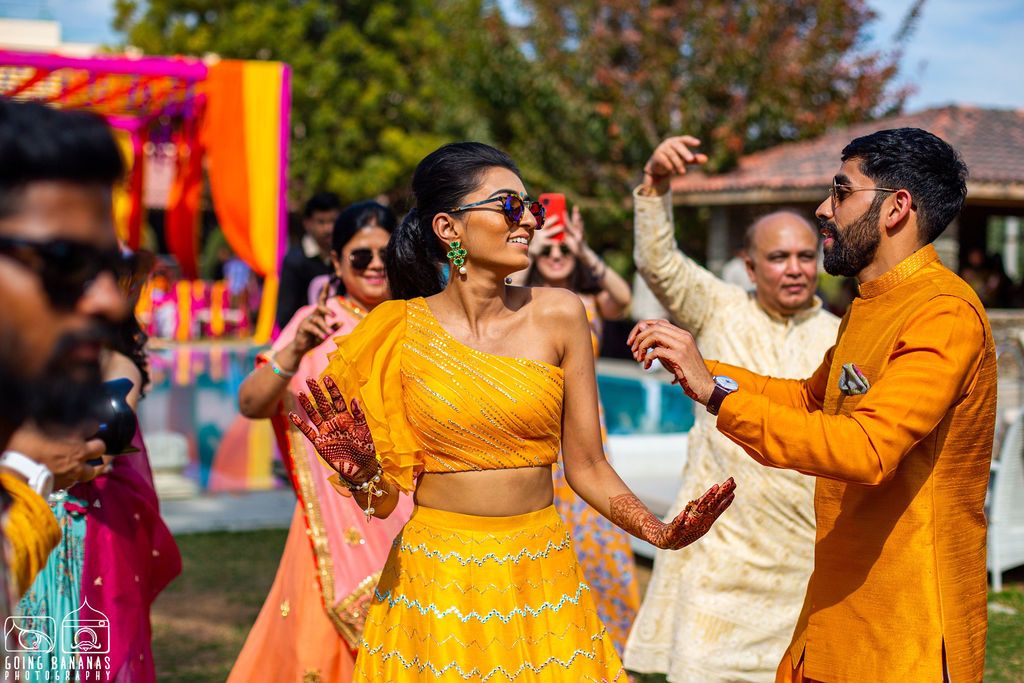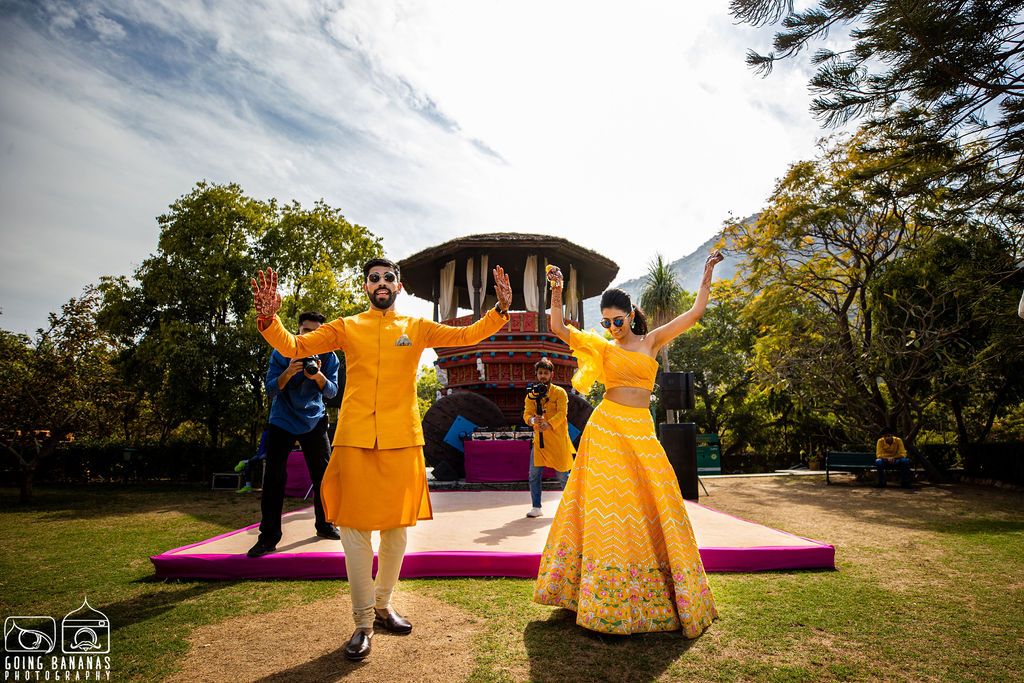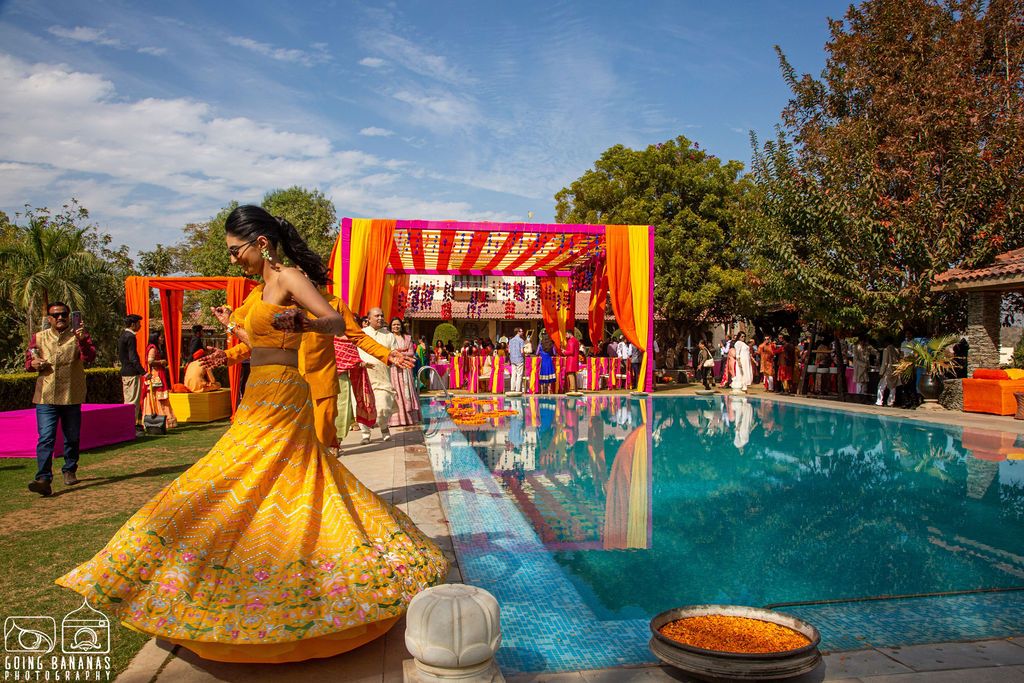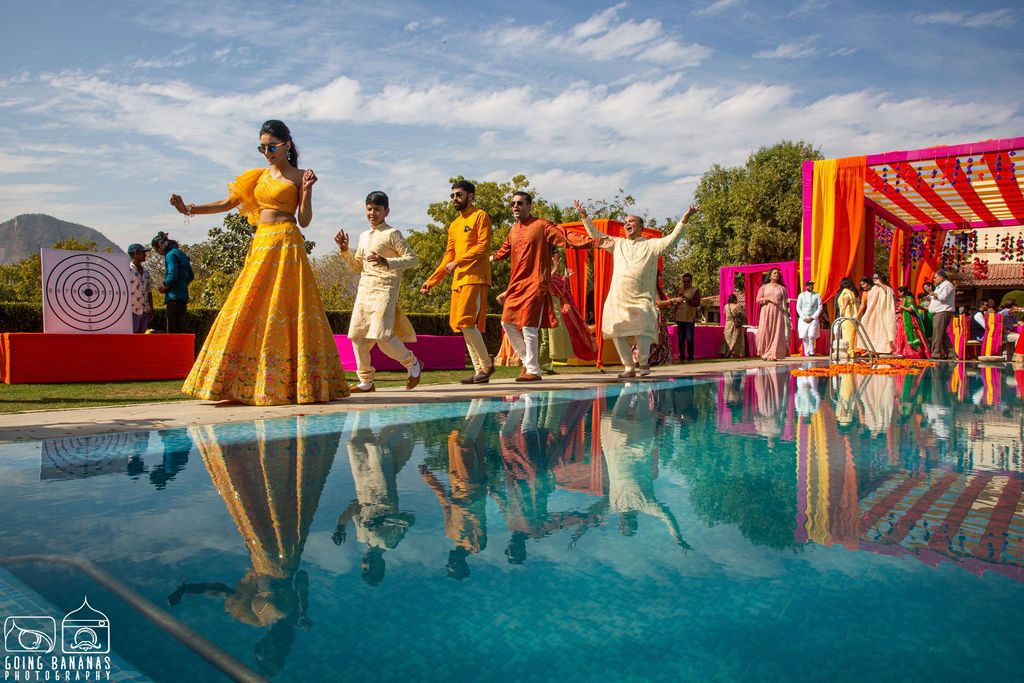 From The Bride:
This was my favorite outfit and the one which I spent the least amount of time organizing. I was initially going to wear a pink midi anarkali dress but so happy I changed my outfit, last minute. I really wasn't happy with my first choice and reached out to Chamee & Palak to help me find something, quickly. I told them that I wanted to match my husbands outfit. They literally went to the shop where my husband had picked his outfit, got a fabric sample and sent me shades to match. I picked out something from their instagram but wanted a twist so I changed up the blouse and mixed up the embroidery on the skirt. I couldn't have been happier with not only how the outfit turned out but the fitting considering I didn't need any alterations whatsoever. Though I wore it as a bride, I could easily re-wear again. Chamee & Palak's team have fine-tuned their process making my experience so seamless, delivering great service and being super responsive.
Bride & Groom: Chandni @thekothagram and Dev Vrat @devv1992
Vendors: Bride's Outfit: Chamee and Palak★ 4.9 ; Photographer: Going Bananas Photography★ 5 ; Makeup Artist: Roshni Ladva; Jewellery: Red Dot Jewels; Venue: The Royal Retreat, Udaipur
NRI Brides! Can't Make It To India For Bridal Shopping? Try WMG Virtual Shopping Service!