This Bride's Mother DIYed Personalised Bridal Juttis For Her Daughter's Big Day!
BY Sakshi | 12 May, 2019 | 2745 views | 2 min read
Talk about the perfect bridal gift that is something you can cherish forever! And here is a mother who came up with something special for her daughter's big day, coming up with a touching gesture as a surprise for her. Yes, Real Bride Sakshi's mom handprinted some pretty bridal juttis for her haldi, and they looked super festive and special.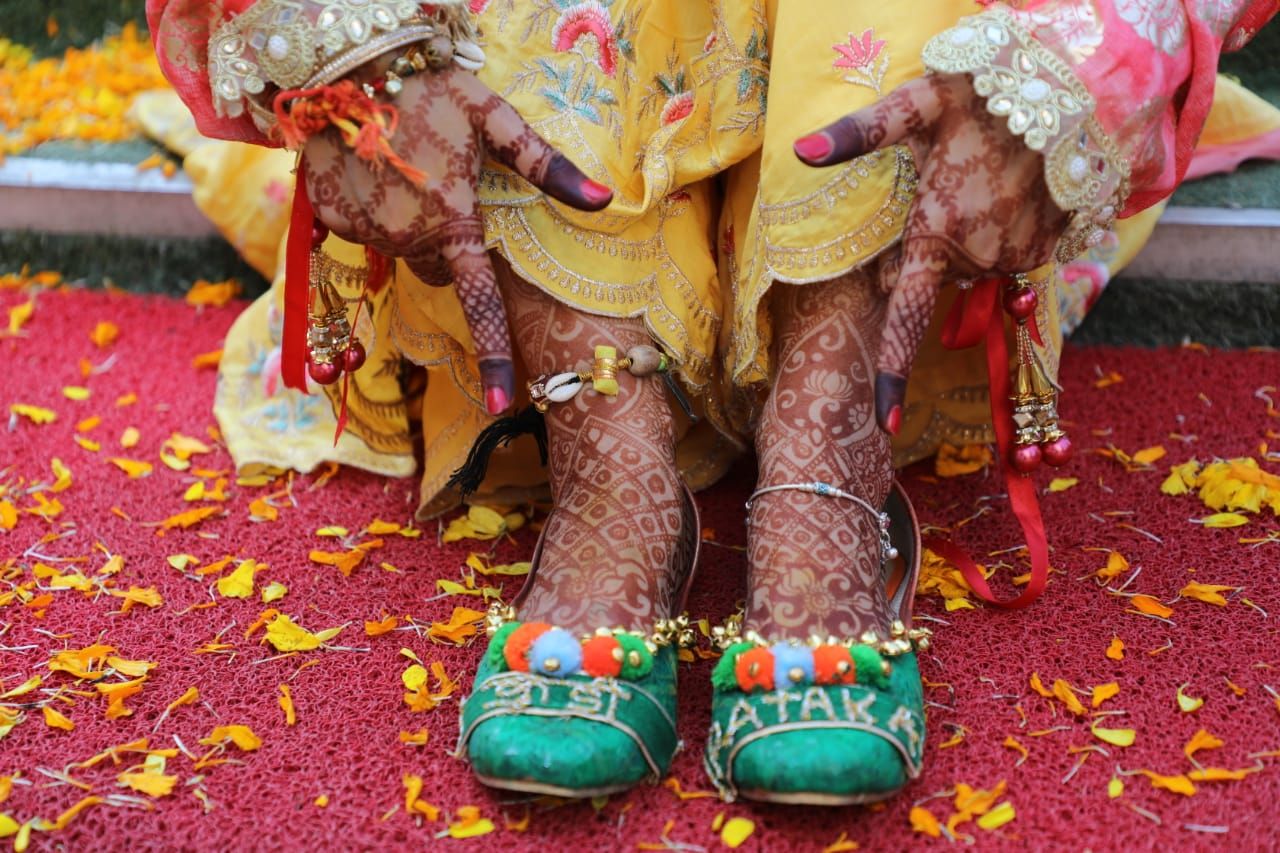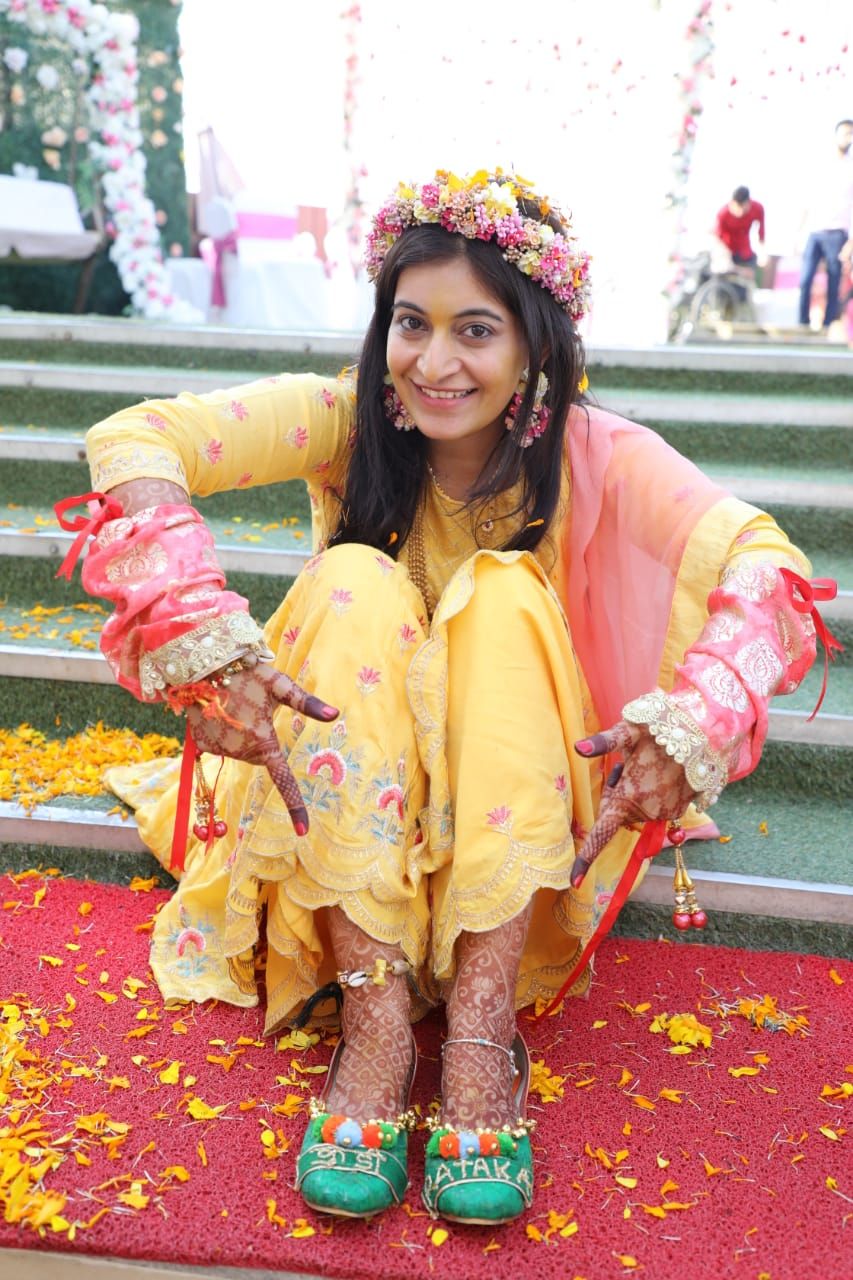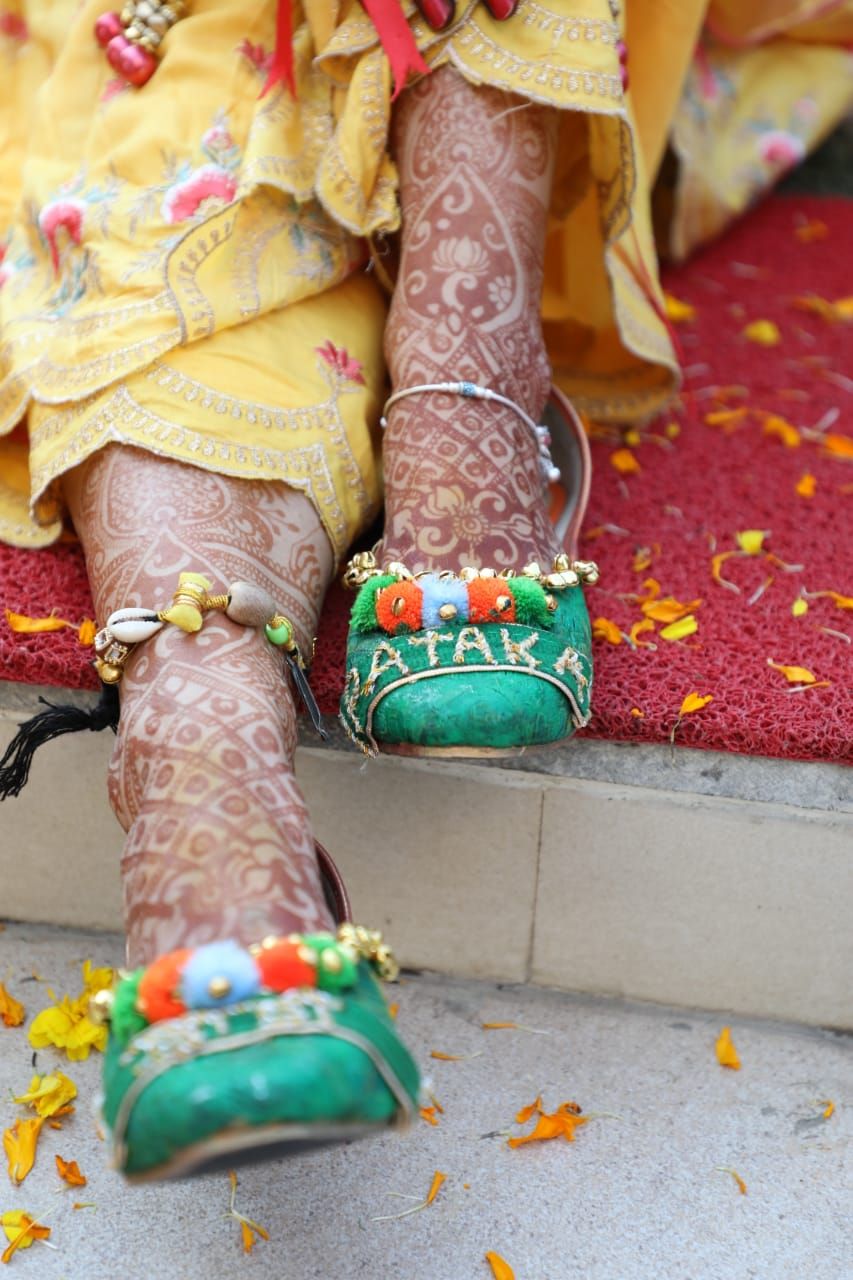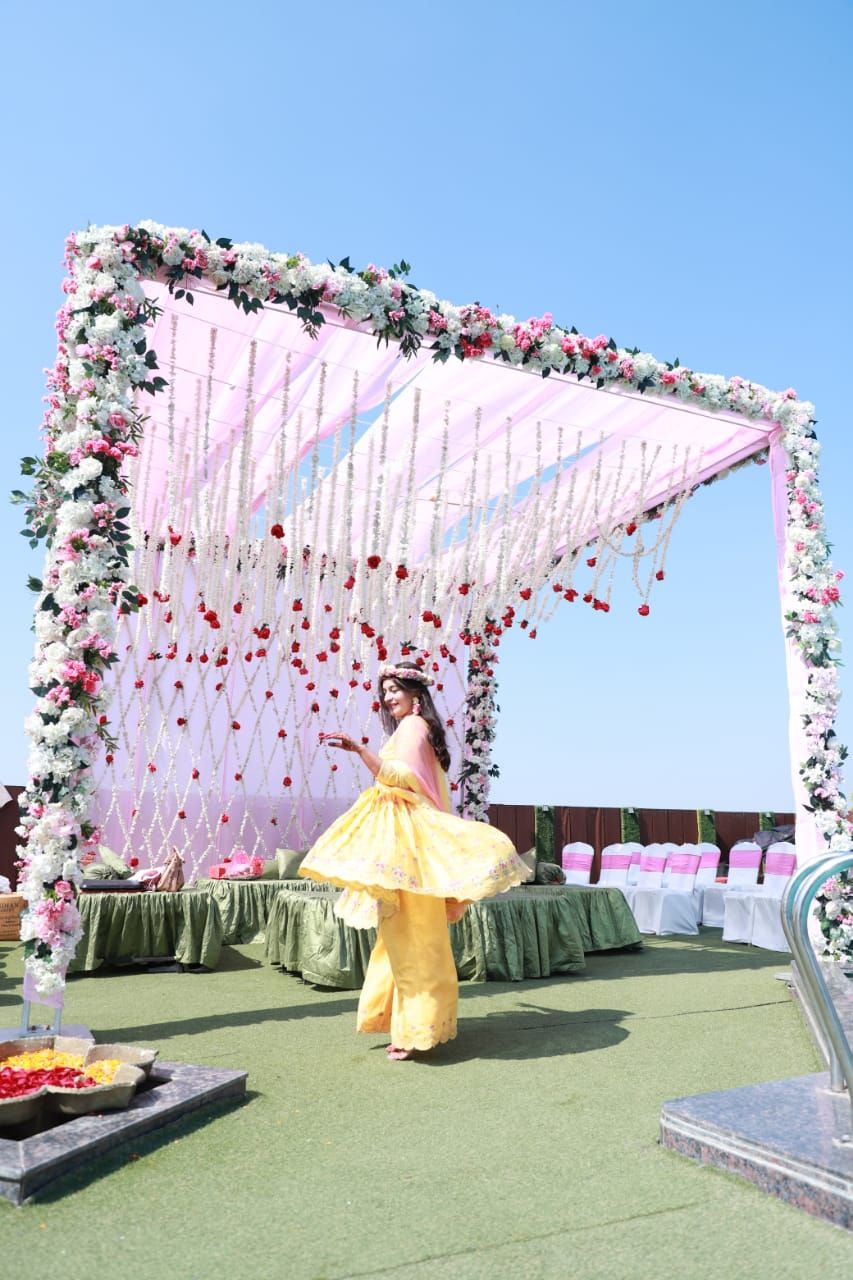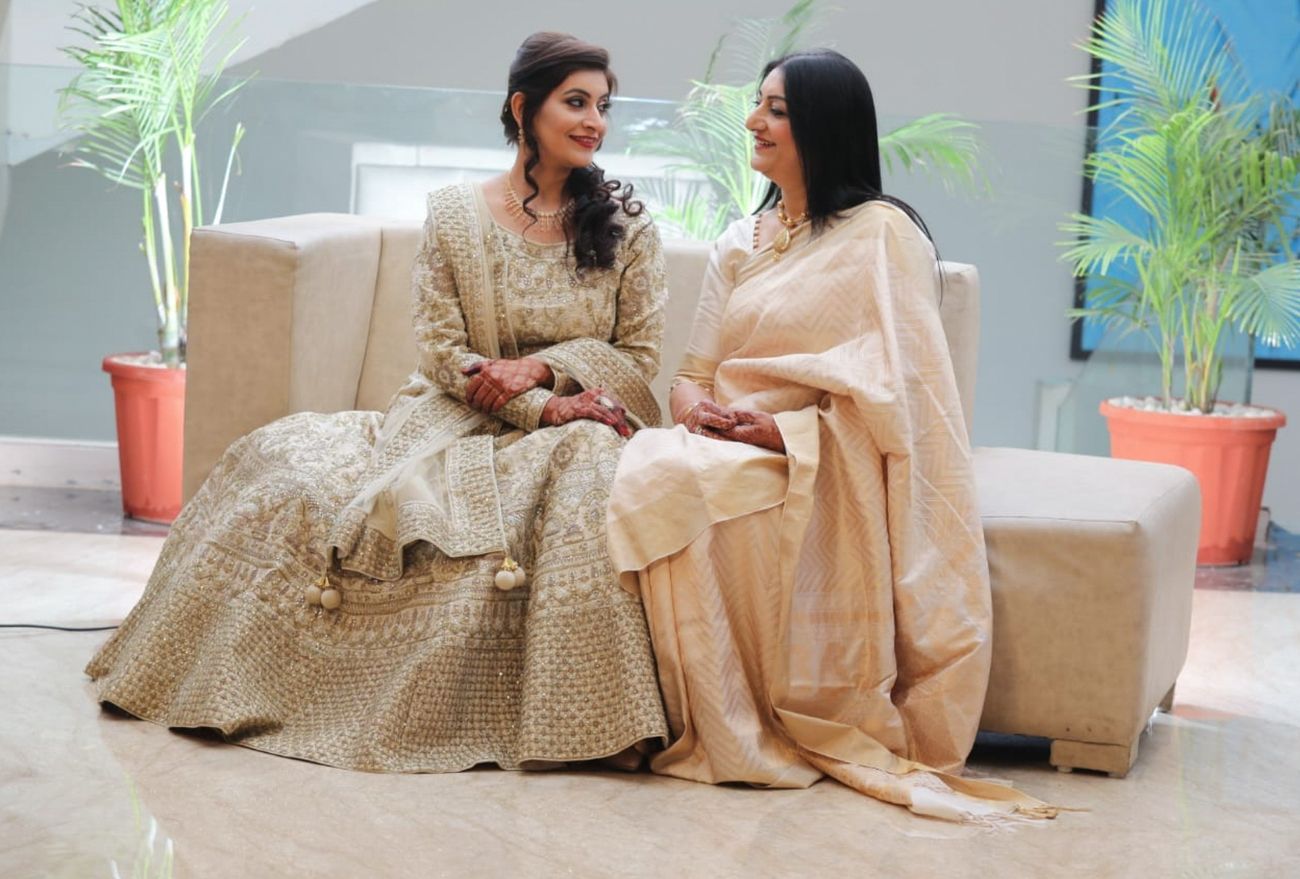 From the Bride: 
"The bond between a mother and daughter is indeed very special. My mom did everything she could to make the wedding as personal and close to me as possible. My mom and me are big time fans of footwear. She wanted to personalise our favourite thing for me and came up with this idea of the kuddi patakha juttis. She spent hours searching for the juttis of her desired colour but when she failed to do so she took one of her own juttis and painted it till she got the colour she wanted! She herself embroidered the words 'kuddi patakha' and sewed the ghunghroos as well. To add a funky element she used multi-coloured poms poms. I wore the juttis on my haldi ceremony. On the sangeet night, me, my mom and my sister colour coordinated our outfits. All my life I have been hearing that I'm a lookalike of my mom and I was glad to hear it again by everyone."