This Intimate Day Wedding Had Some Cool Vintage Decor Ideas!
BY Sakshi | 10 Jun, 2020 | 1781 views | 2 min read
While the decor at most weddings we see has become sort of predictable, we love it when couples and decorators choose to do things differently at their weddings. Here is a couple who had some amazing vintage- inspired decor at their day wedding, which stood out thanks to all the quirky elements. We loved the decor at Priyamvada and Rajat's wedding, which really popped! We love this style of decor for an intimate backyard wedding- so elegant yet edgy. Special shoutout to Amor Paradise Events  for executing it beautifully.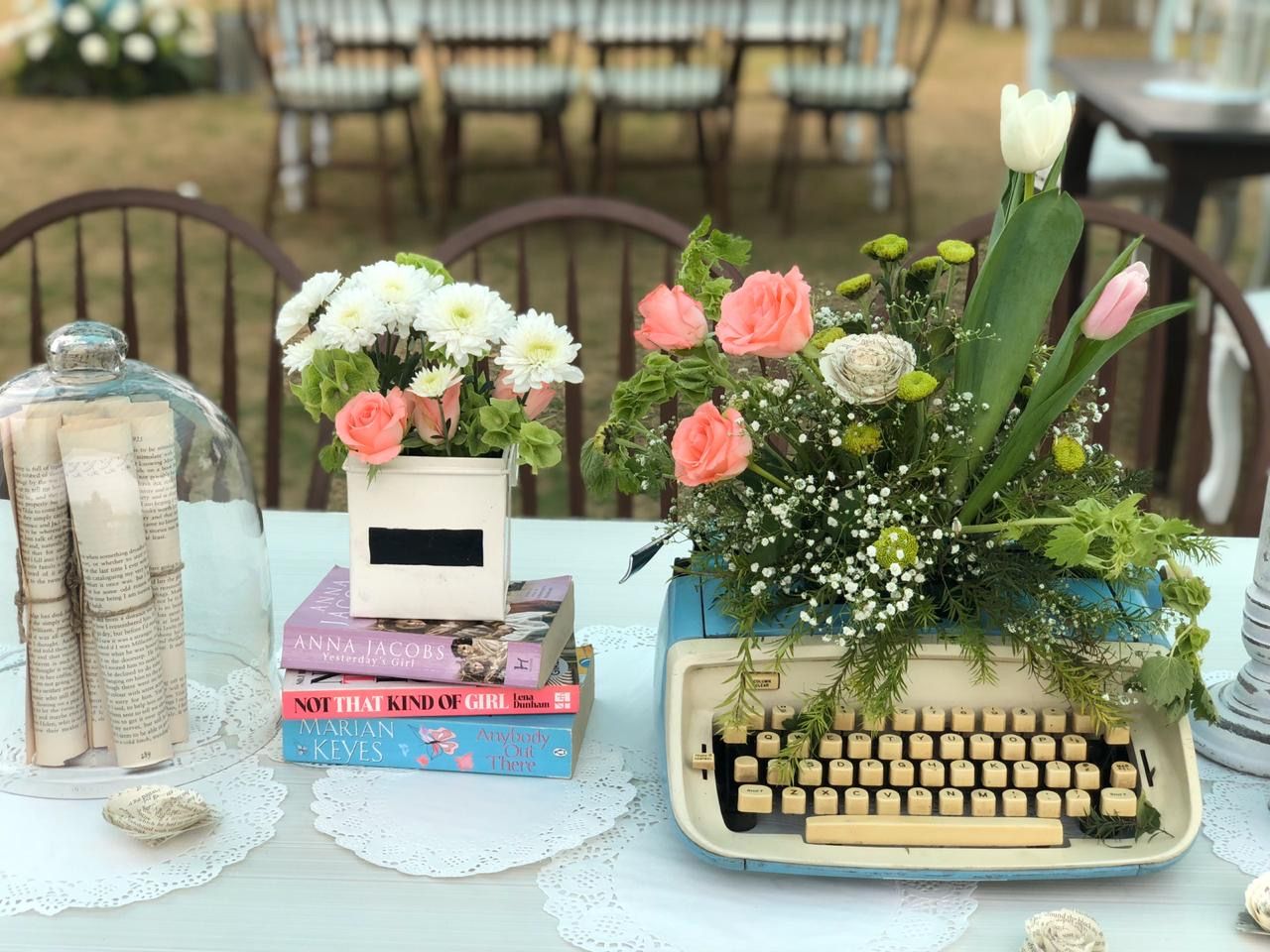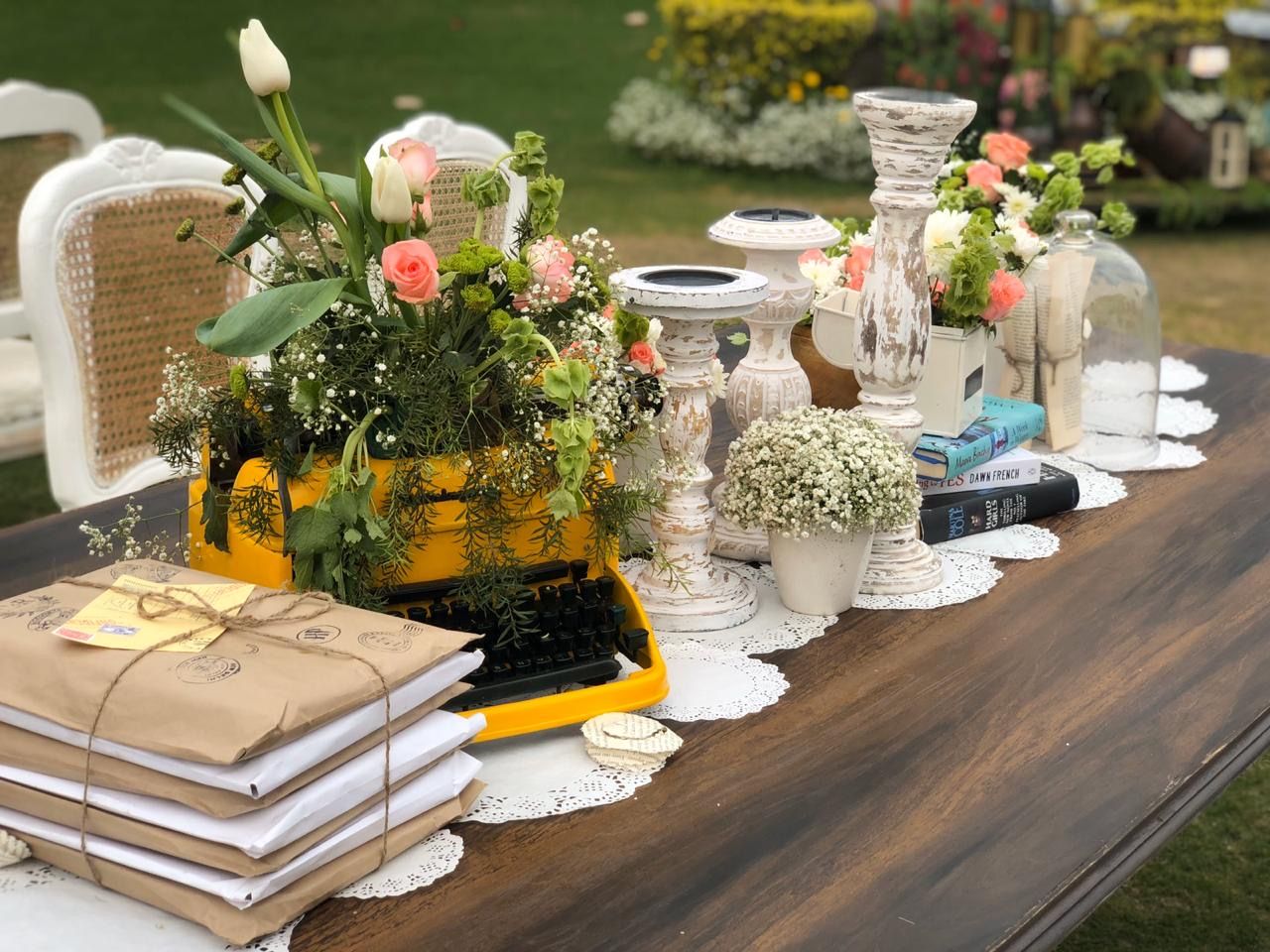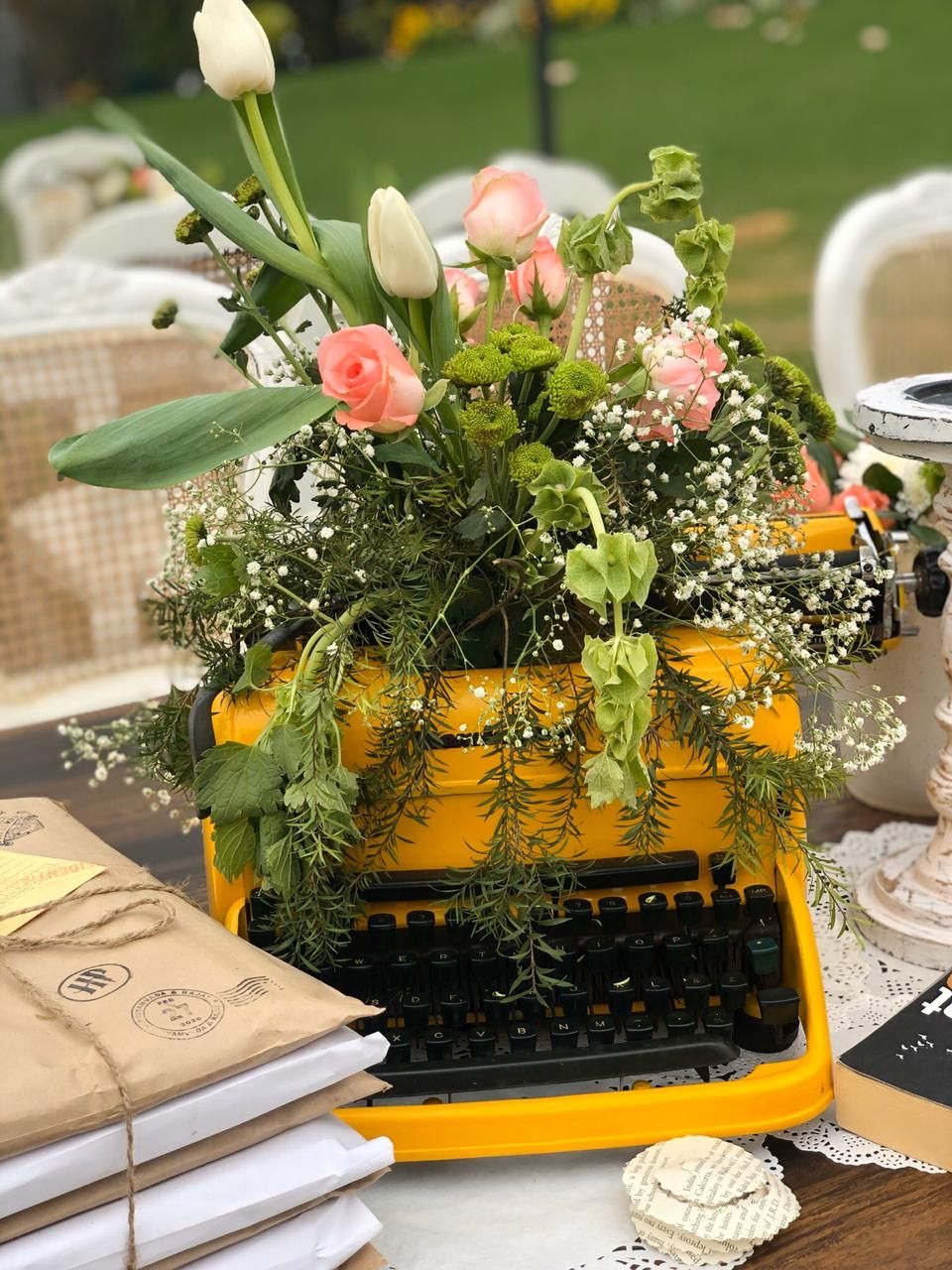 Love the idea of using vintage typewriters as centrepieces! The simple florals on them really make them stand out - we've seen them being used in decor at weddings, but putting florals in them and converting them to centrepieces is something new.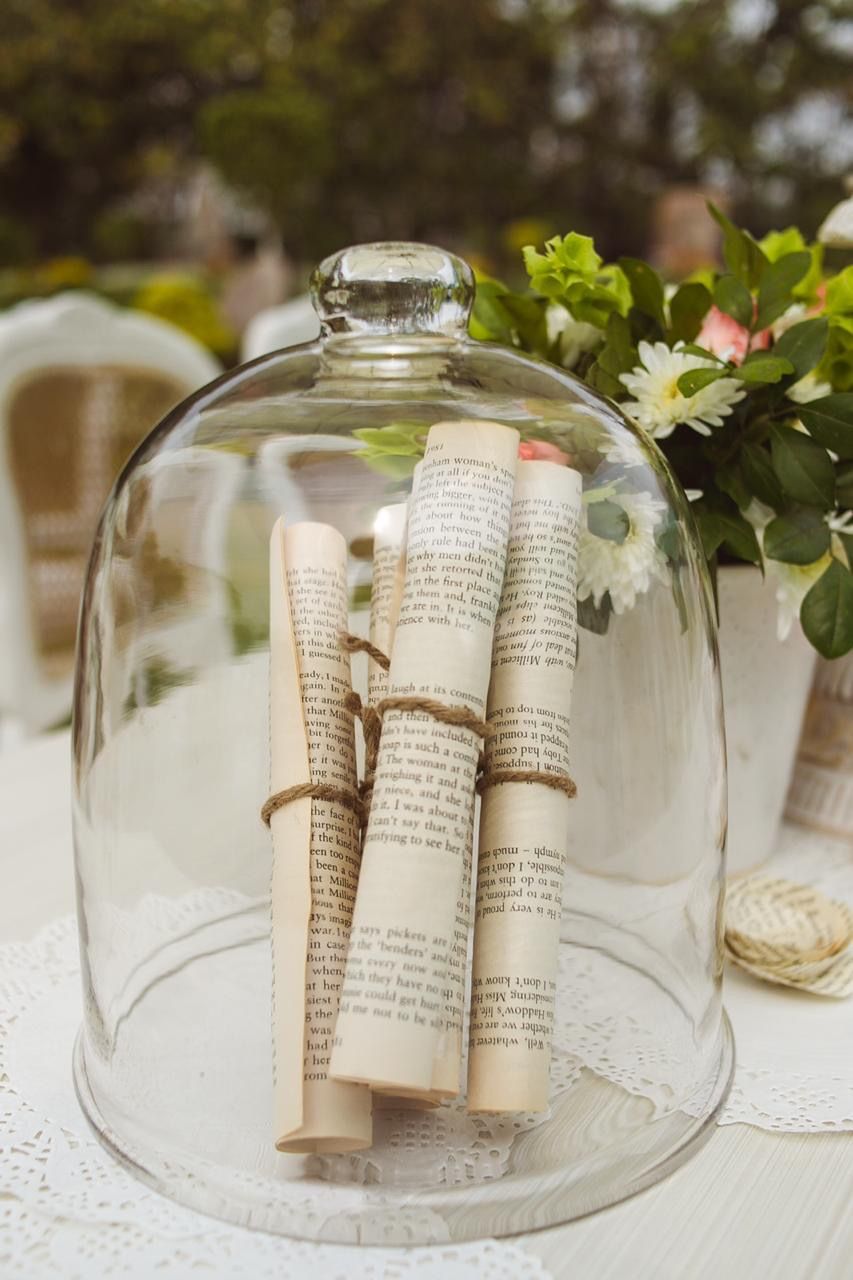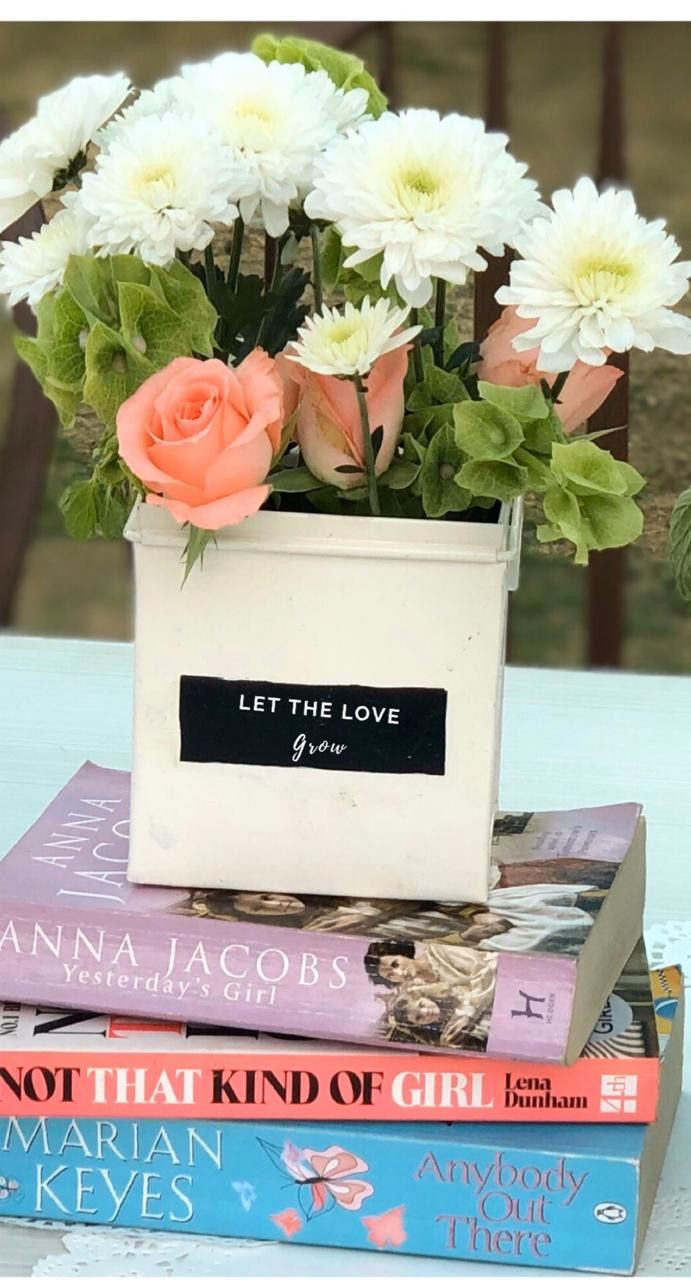 Other elements we loved? The unique elements like books and letters in the decor- super cute!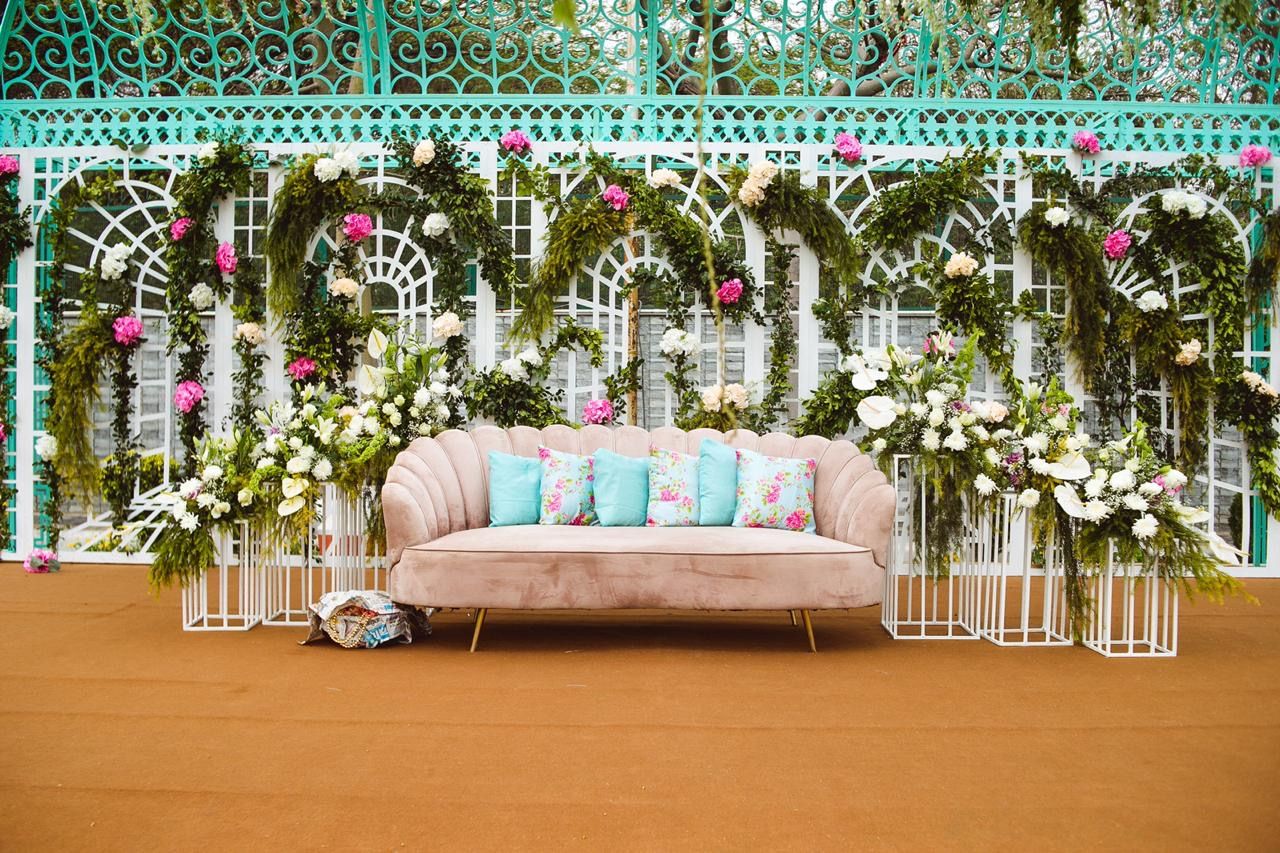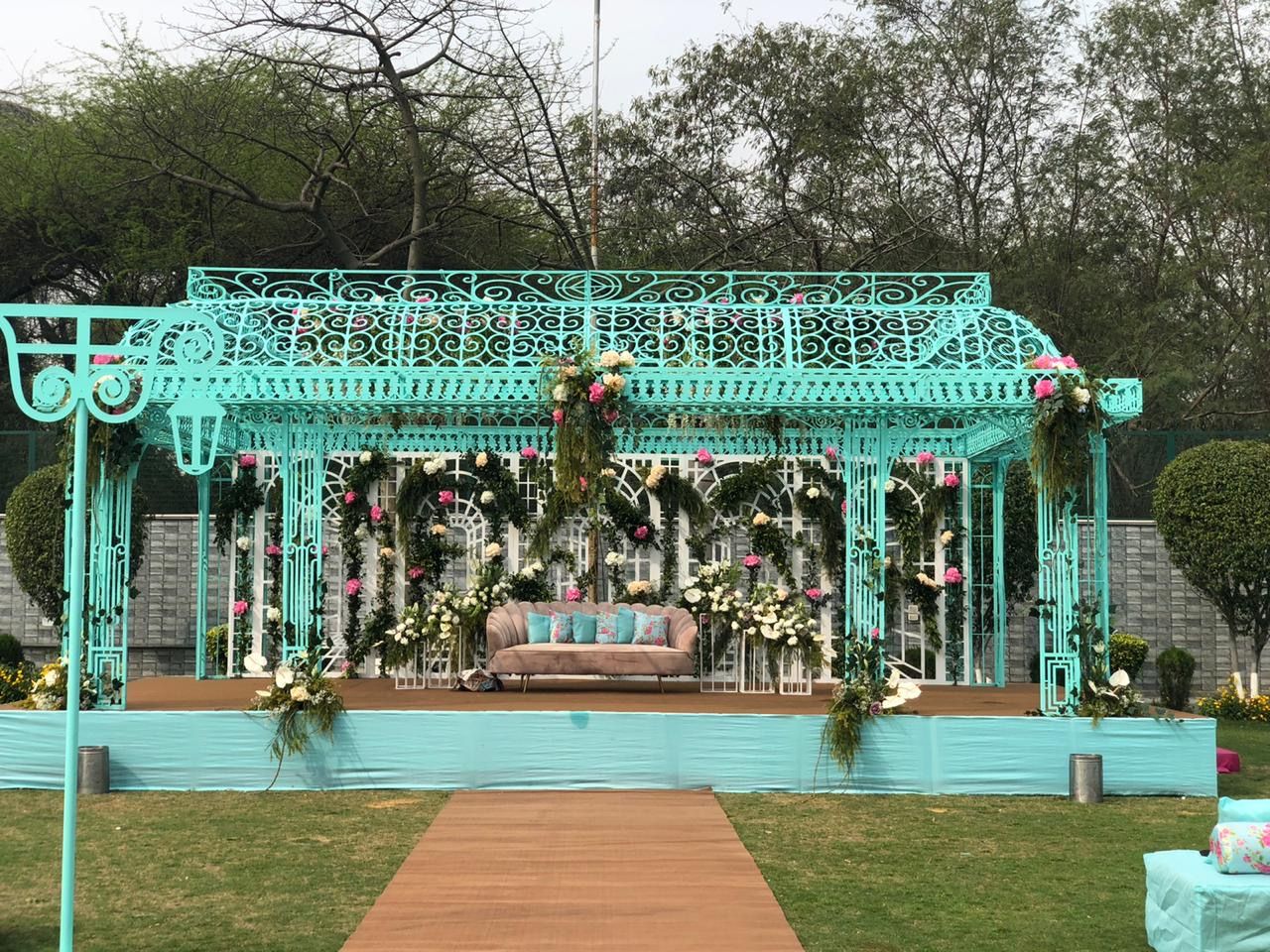 Another thing we loved about the wedding was the turquoise tent frame for the stage which really stood out, and that adorable seating for the bride and groom.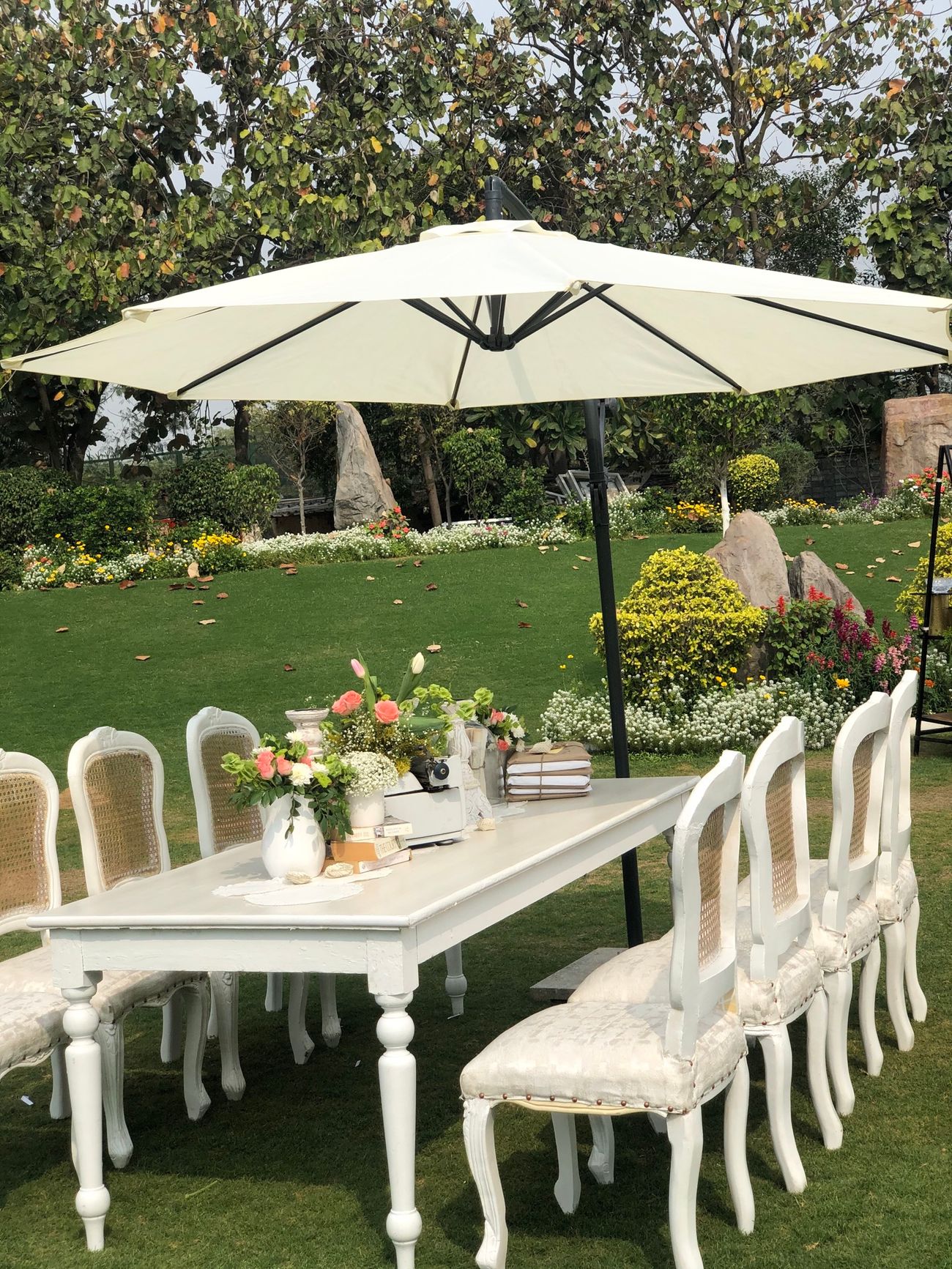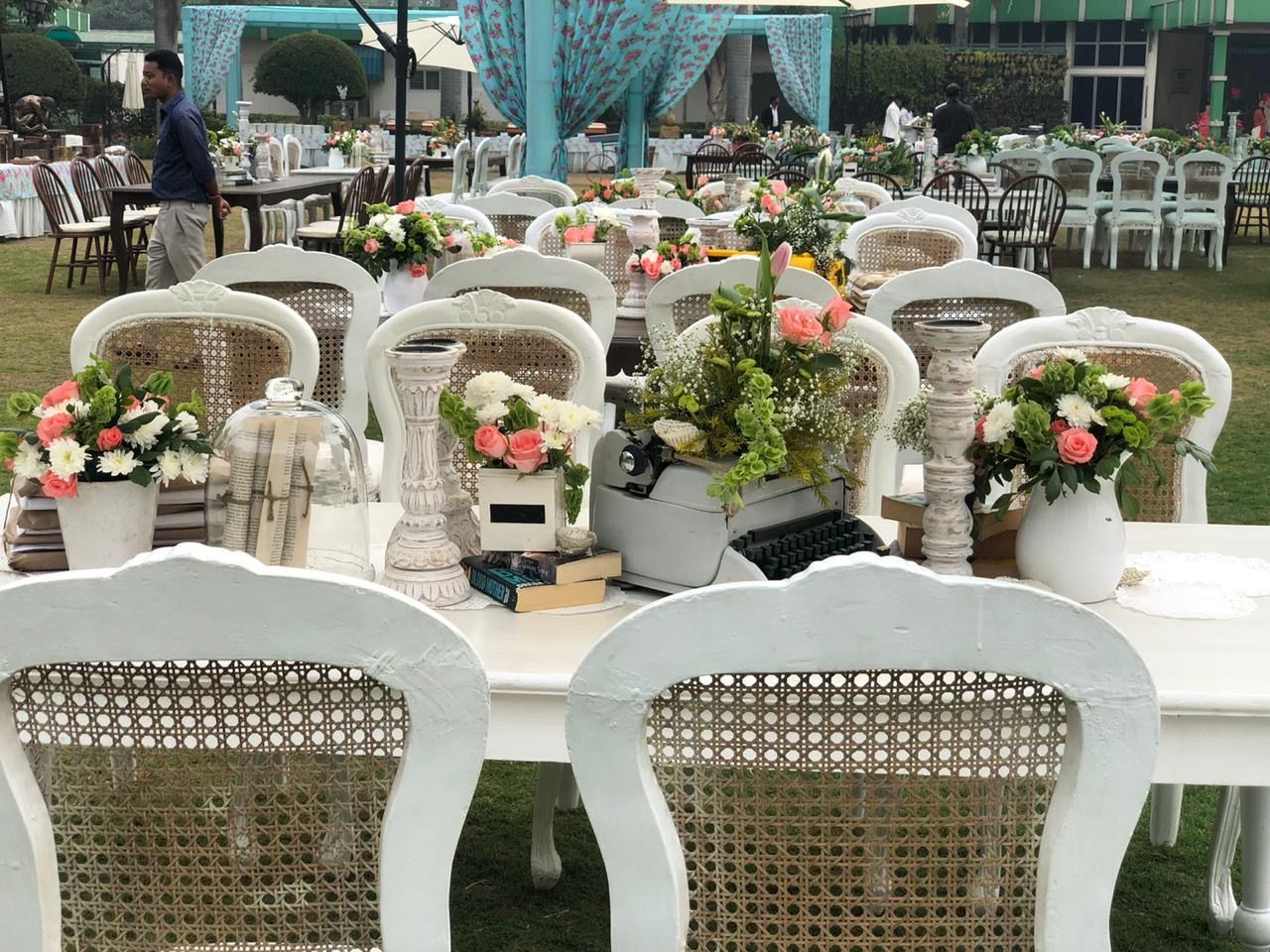 The guests had some fancy seating too, with vintage chairs and tables in white and matching parasols which made it perfect for a sunny day.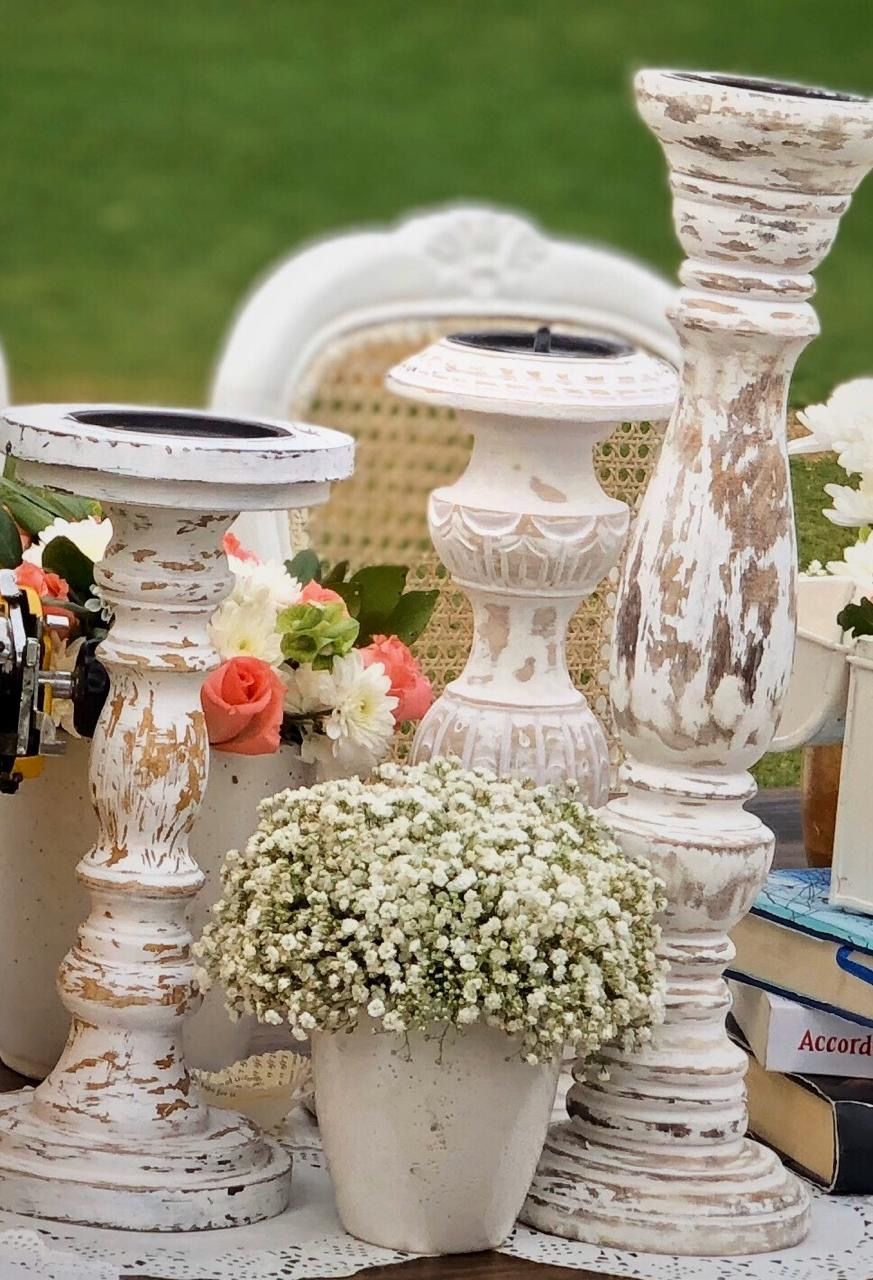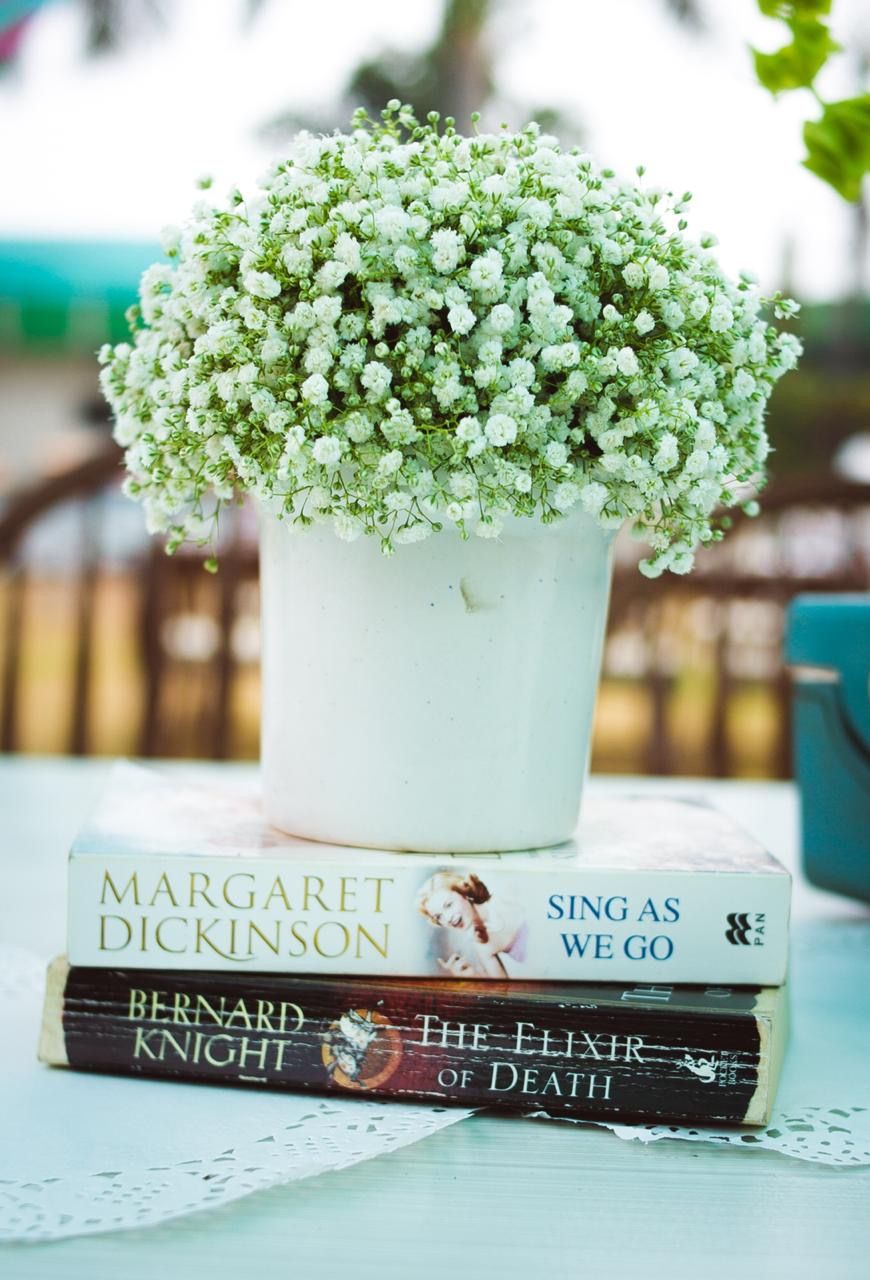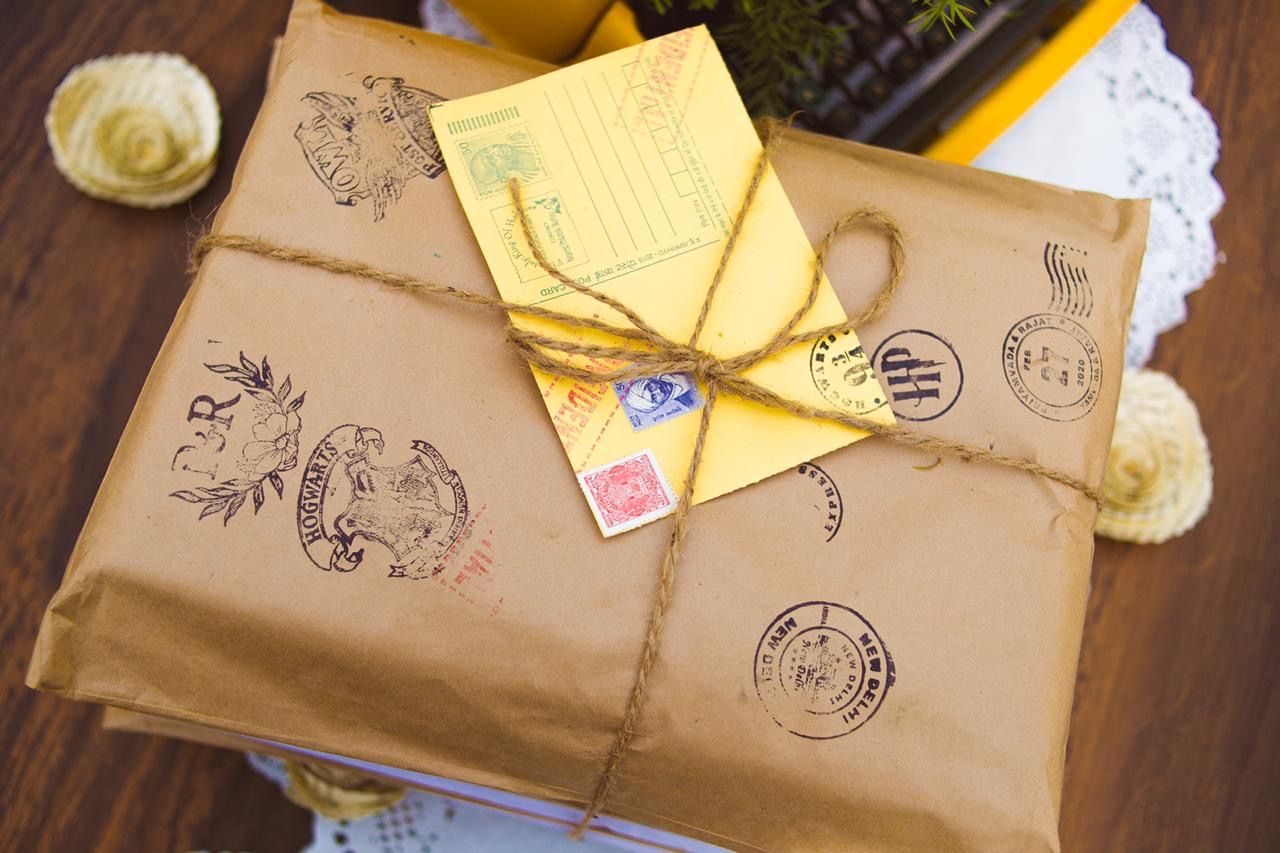 Lovely decor, right? And such unique elements which are perfect to take inspiration from for a gorgeous day wedding!
Vendors: Bride & Groom: Priyamvada Singh & Rajat Mahendru; Concept and Design: Ritika Rai & Aaquib Wani ; Production and Execution: Amor Paradise Events ; Photography: Dhanika Choksi Photography★ 4.9 ; Venue: BSF Officers Mess, Nizamuddin