This Intimate Pre Wedding Shoot Is A Breath Of Fresh Air
BY Sakshi | 20 Sep, 2017 | 12928 views | 2 min read
We have said it before- pre wedding shoots are getting cheesier by the day . That's why this one is such a breath of fresh air- no OTT locations, no overly done outfits - just the couple and their chemistry. Besides its by one of our own , Akshita who handles partnerships at WedMeGood and ensured she put all her creative juices into this ! Over to her  who tells us about it also, special mention to Tuhina Chopra Photoworks★ 4.9 who did full justice to all the cuteness overload!
Ps: Her mom even joked that this pre-wedding shoot looked like a post-wedding shoot, haha :)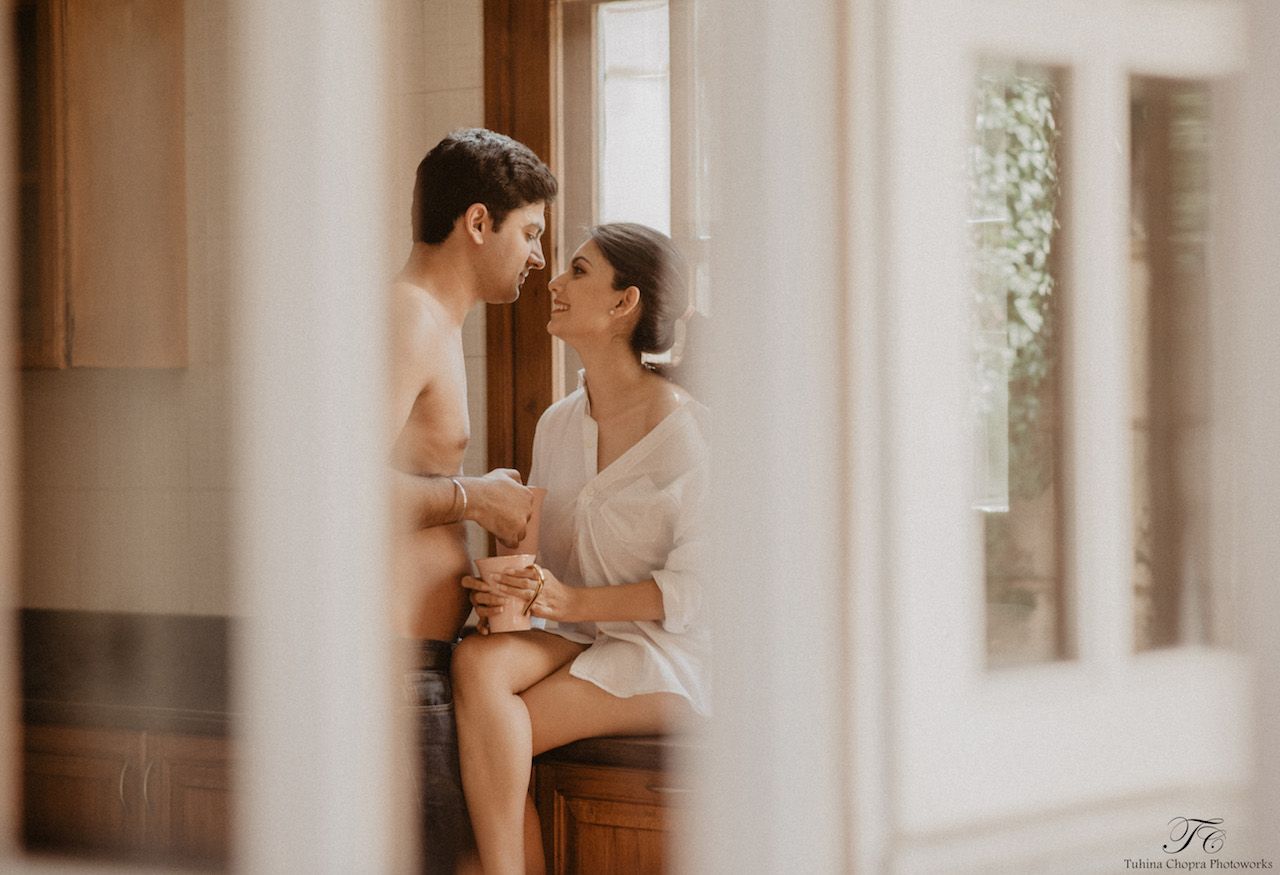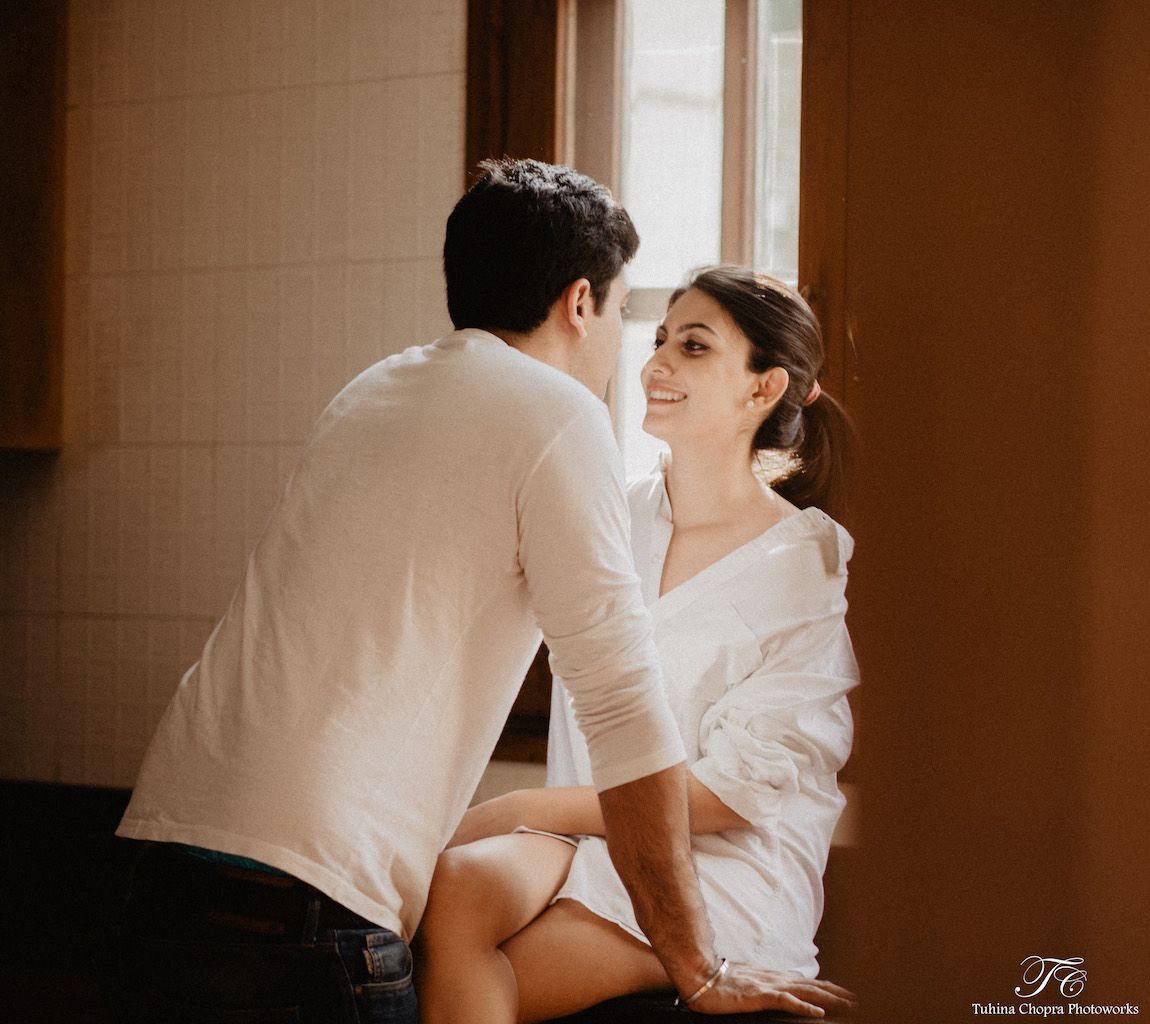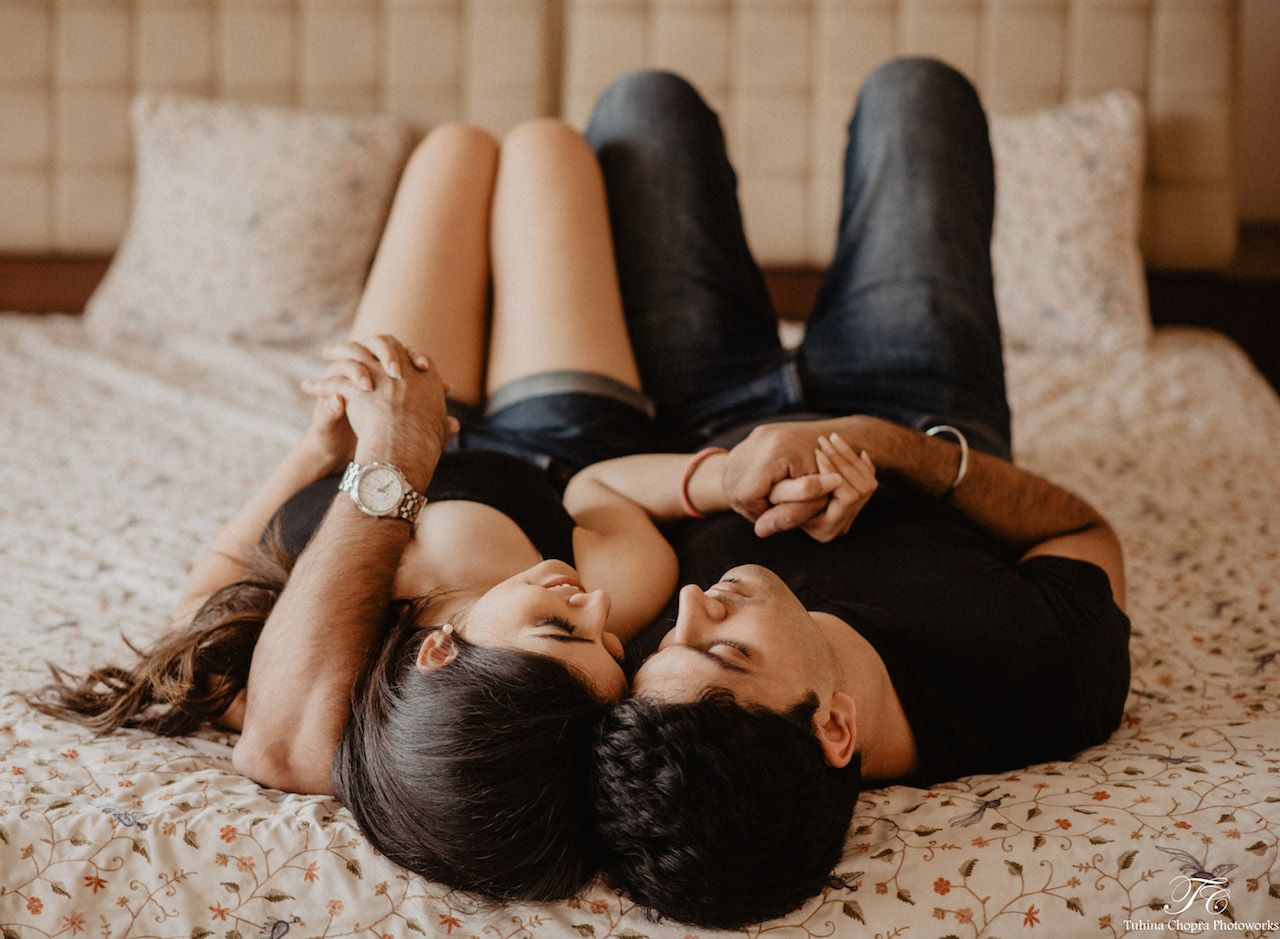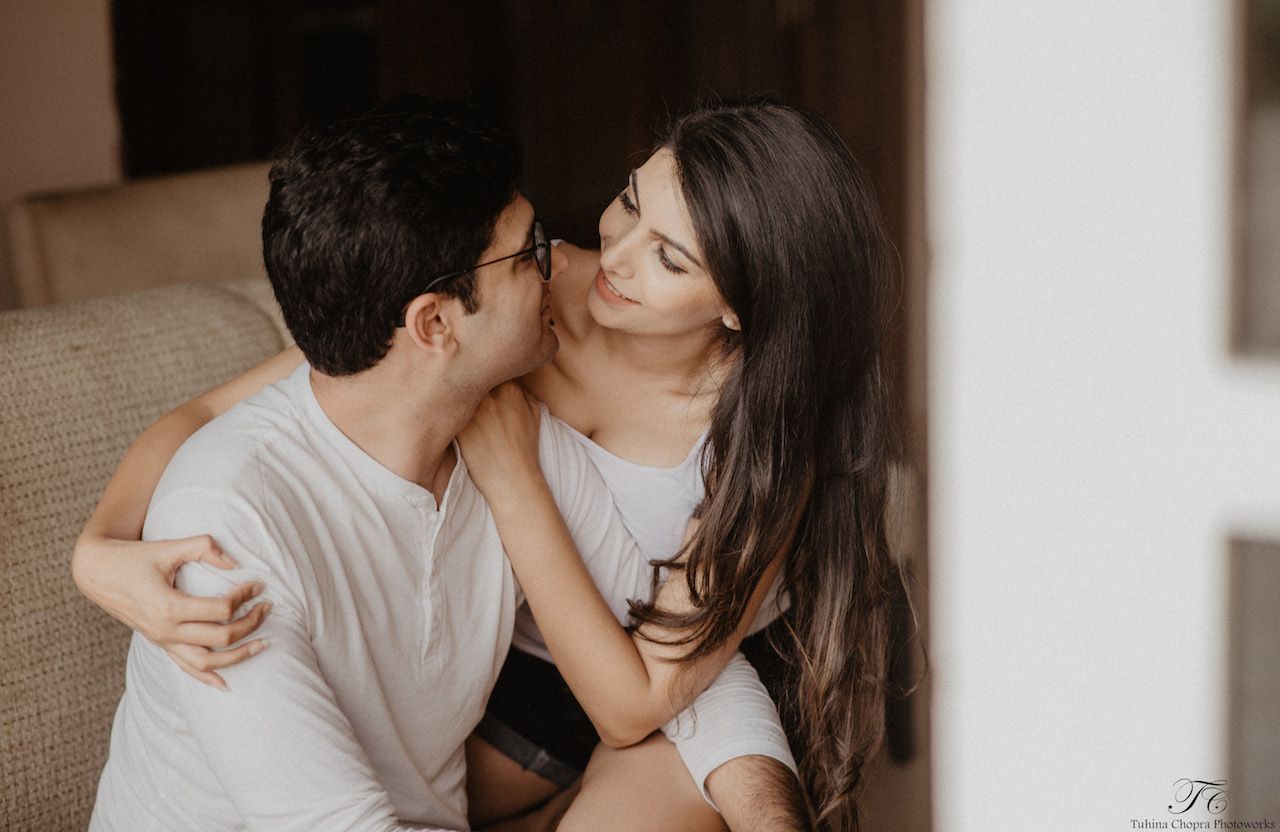 The idea behind the shoot..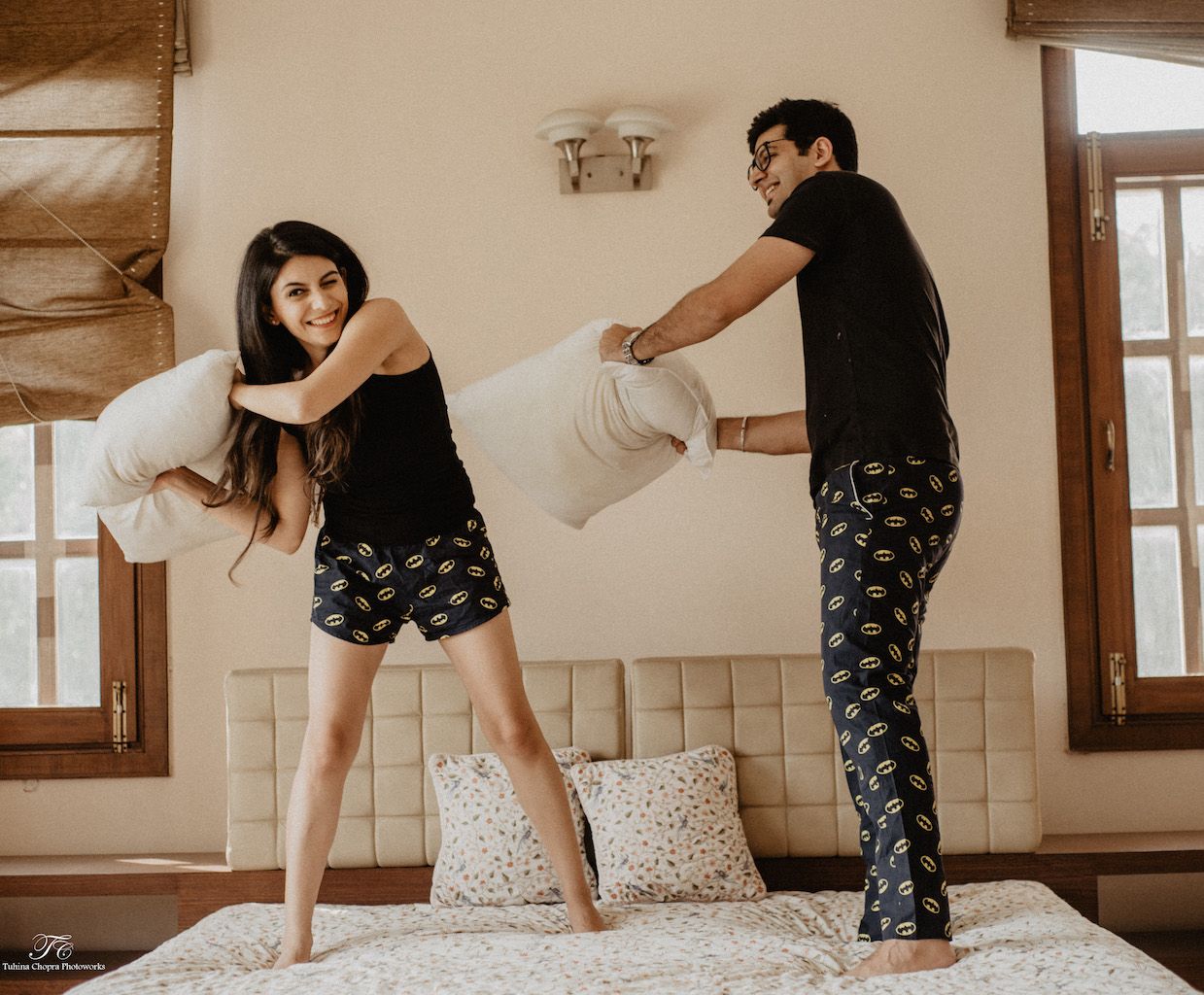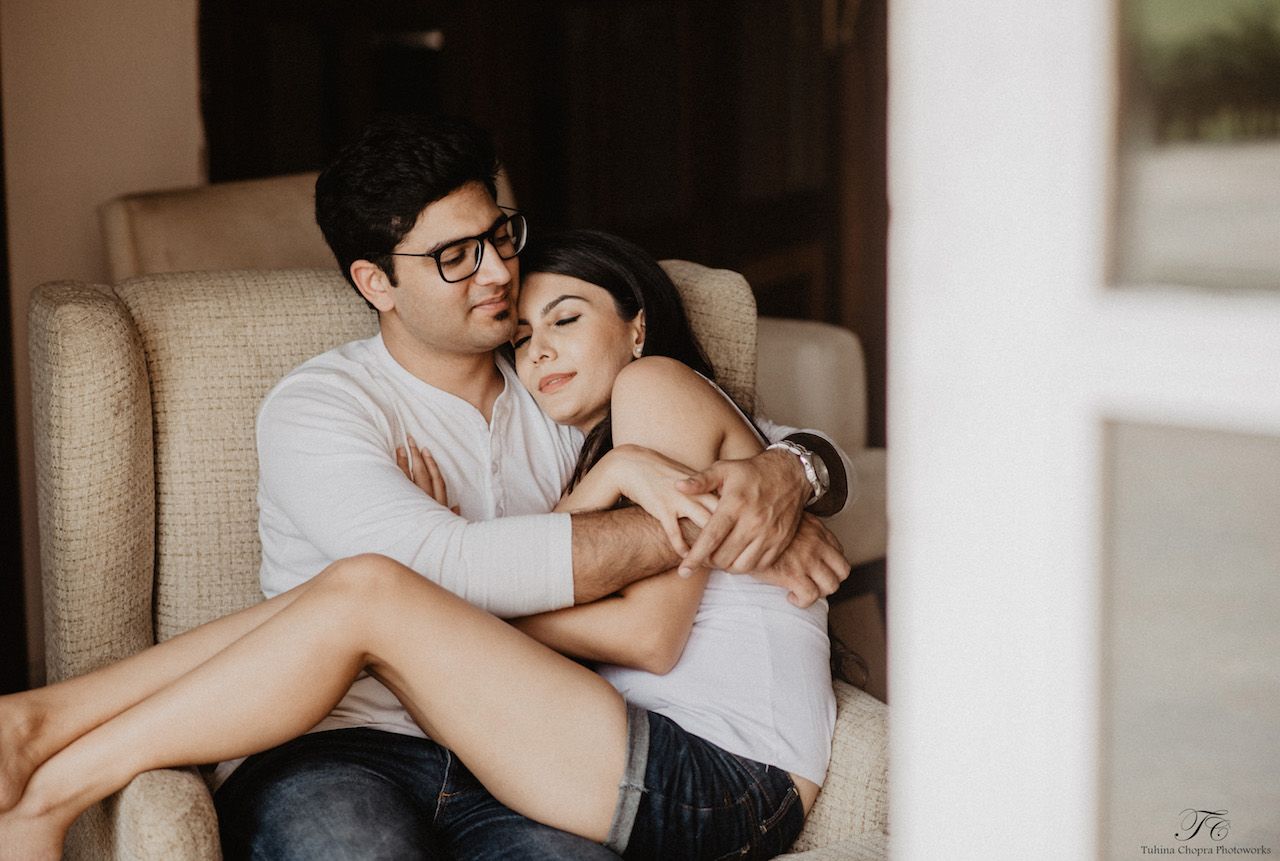 Pranit and I wanted our Pre wedding shoot to showcase the true 'Us'. So we thought of doing something fun and non-cliched to get images which we could get framed for our bedroom. We certainly did not want to use those typical locations for a pre-wedding shoot so we thought a home would be the best place to do this cutesy, intimate shoot. My fiance is not very creative so the entire planning and execution was mine!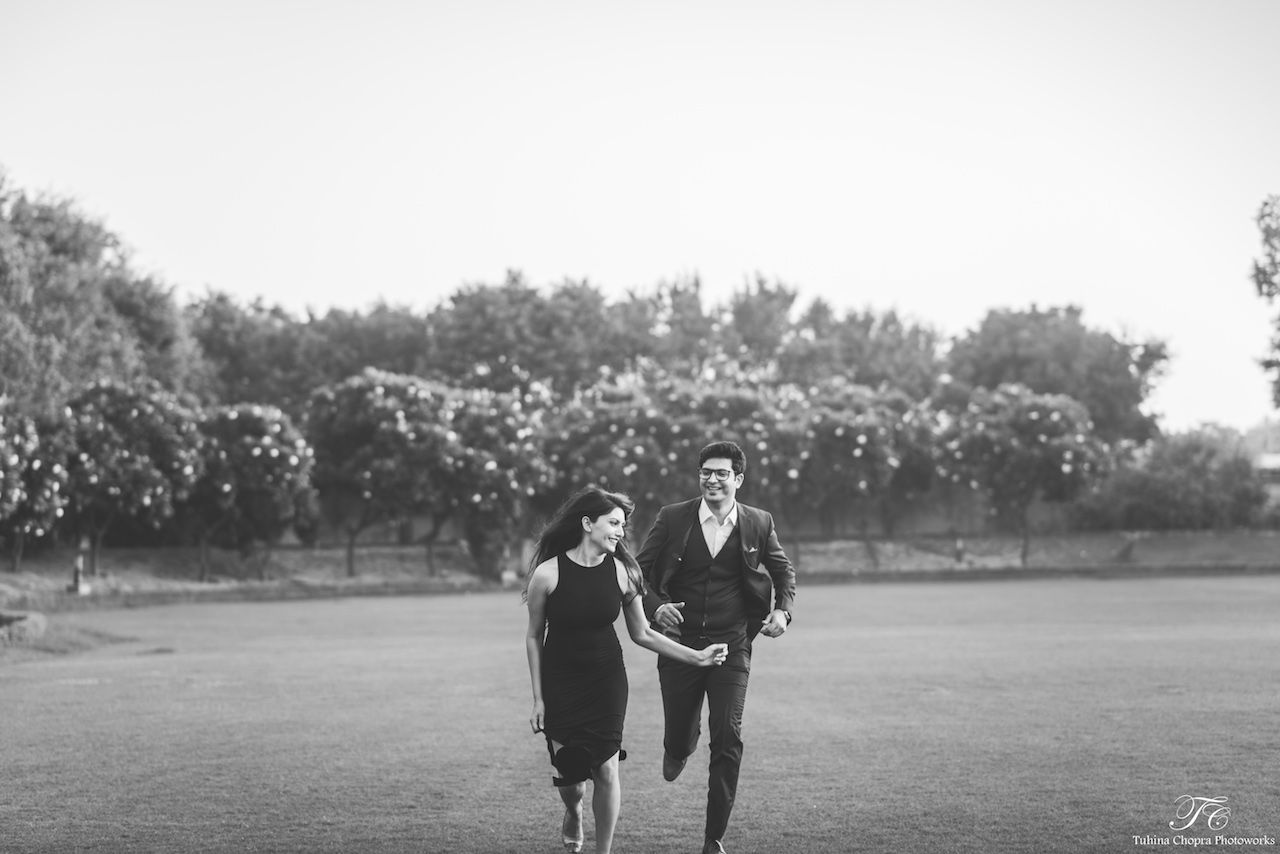 The theme of the shoot...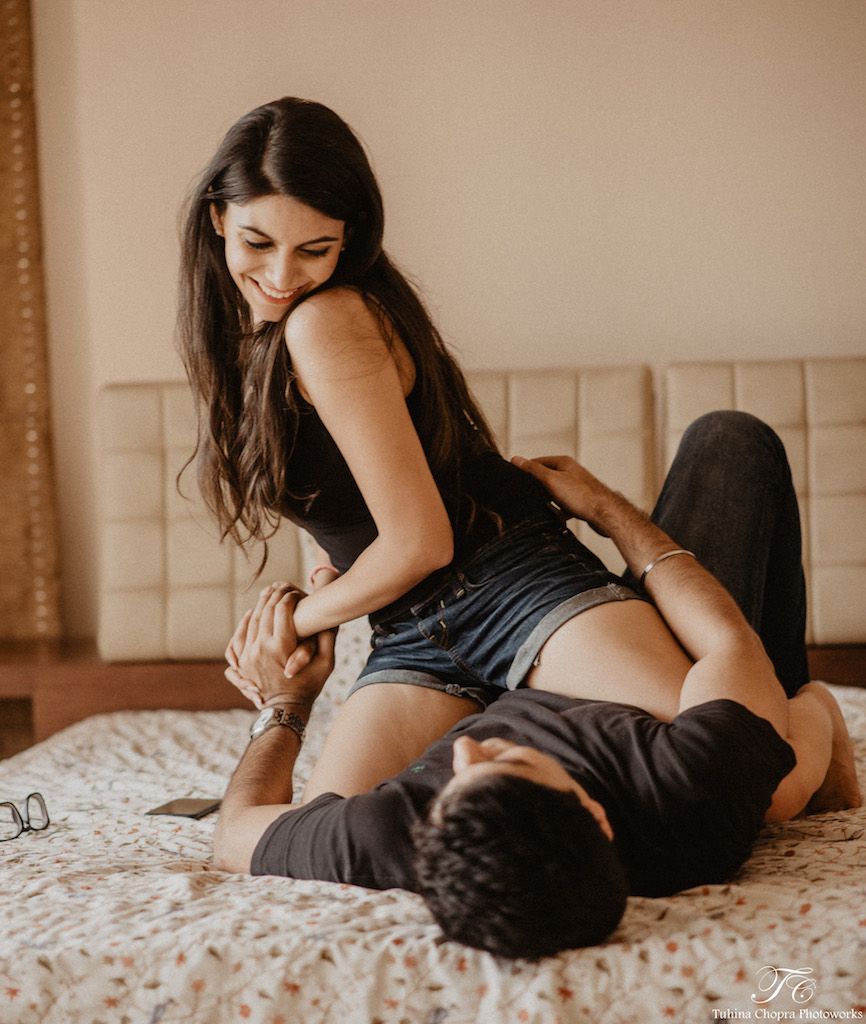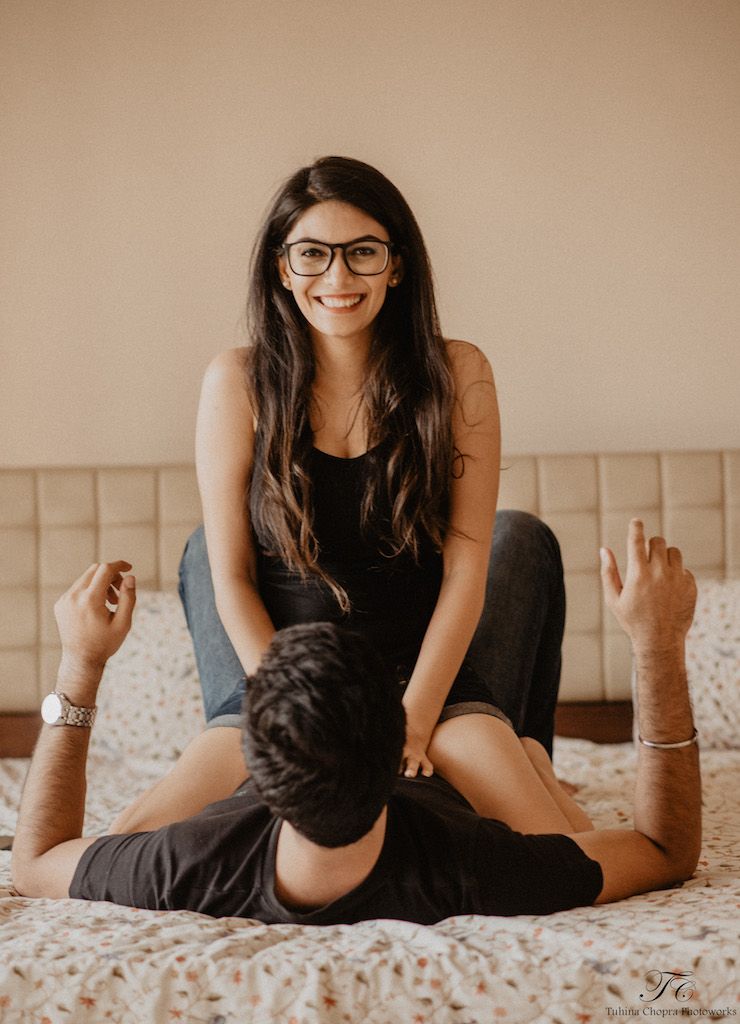 We thought of depicting how our life would be post marriage when we live together 24*7 and that was the underlying theme behind all images. With the theme we had in mind, we chose some casual outfit changes like shorts and tees/tanks and matching Night clothing (read Batman boxers and pyjamas).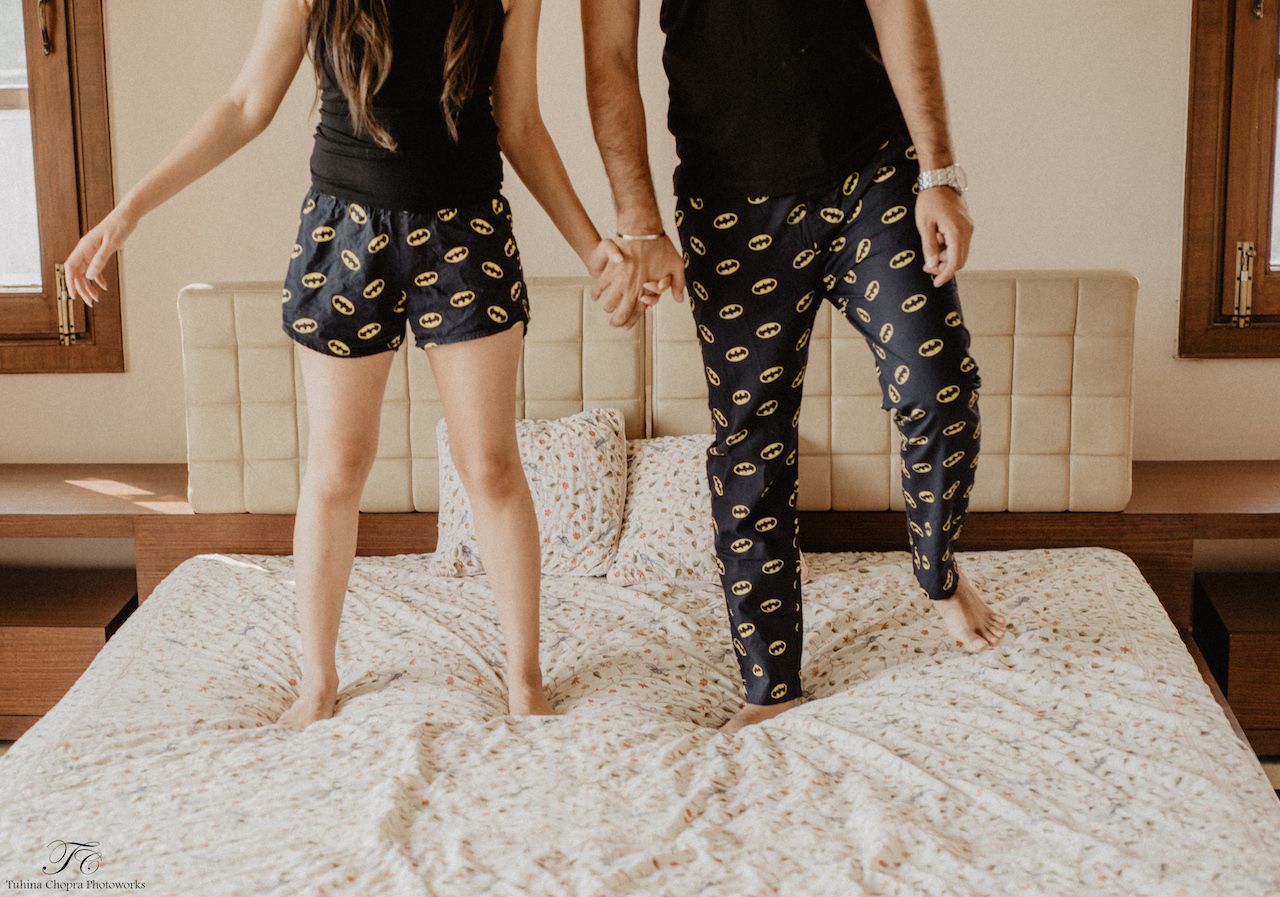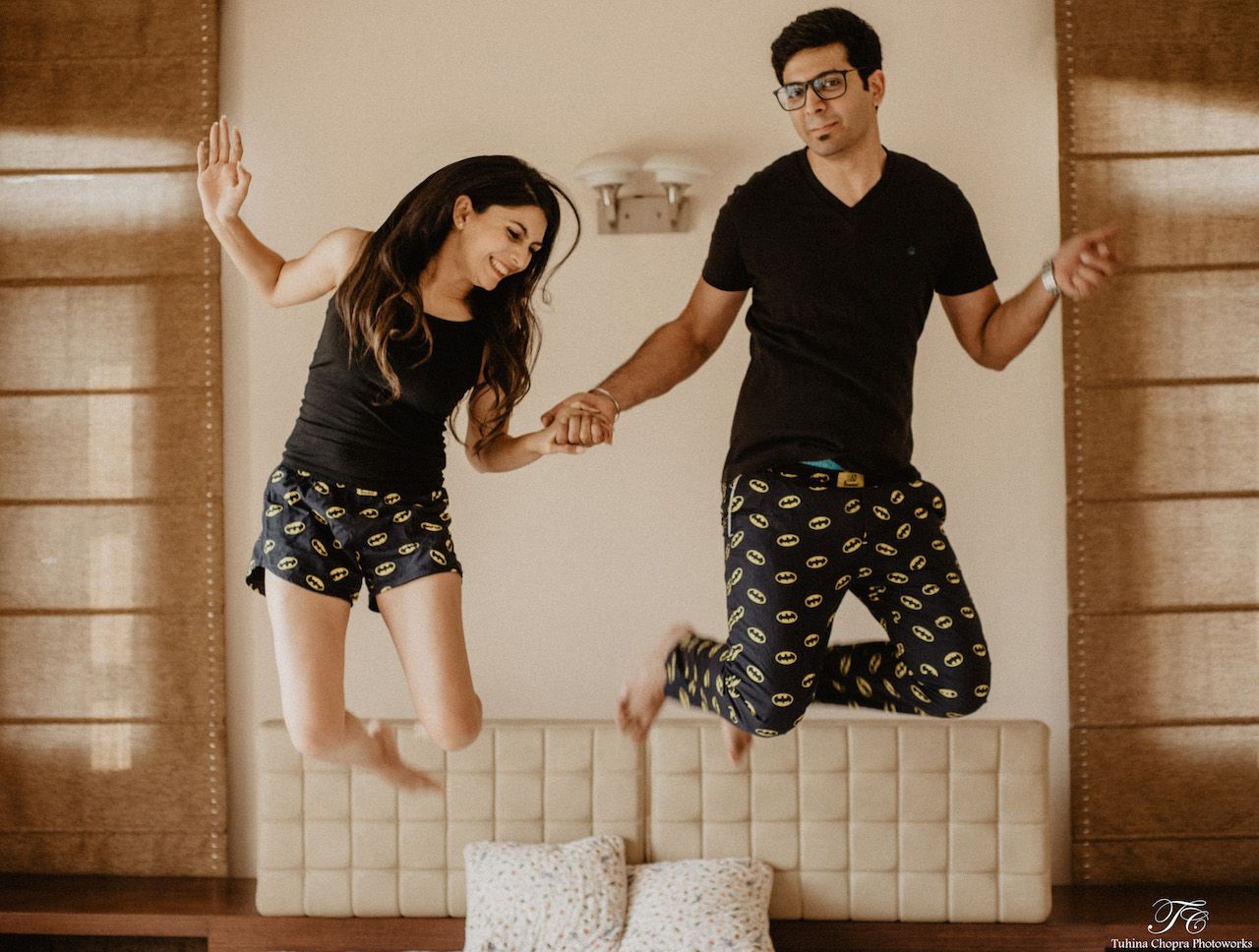 I had picked up the couple tees (Mr and Mrs) in Bangkok and this seemed like the perfect opportunity to put them to use.Wanted to not use too many props since that would takeaway from the essence of our chemistry and we kept this to minimal balloons and chalkboards.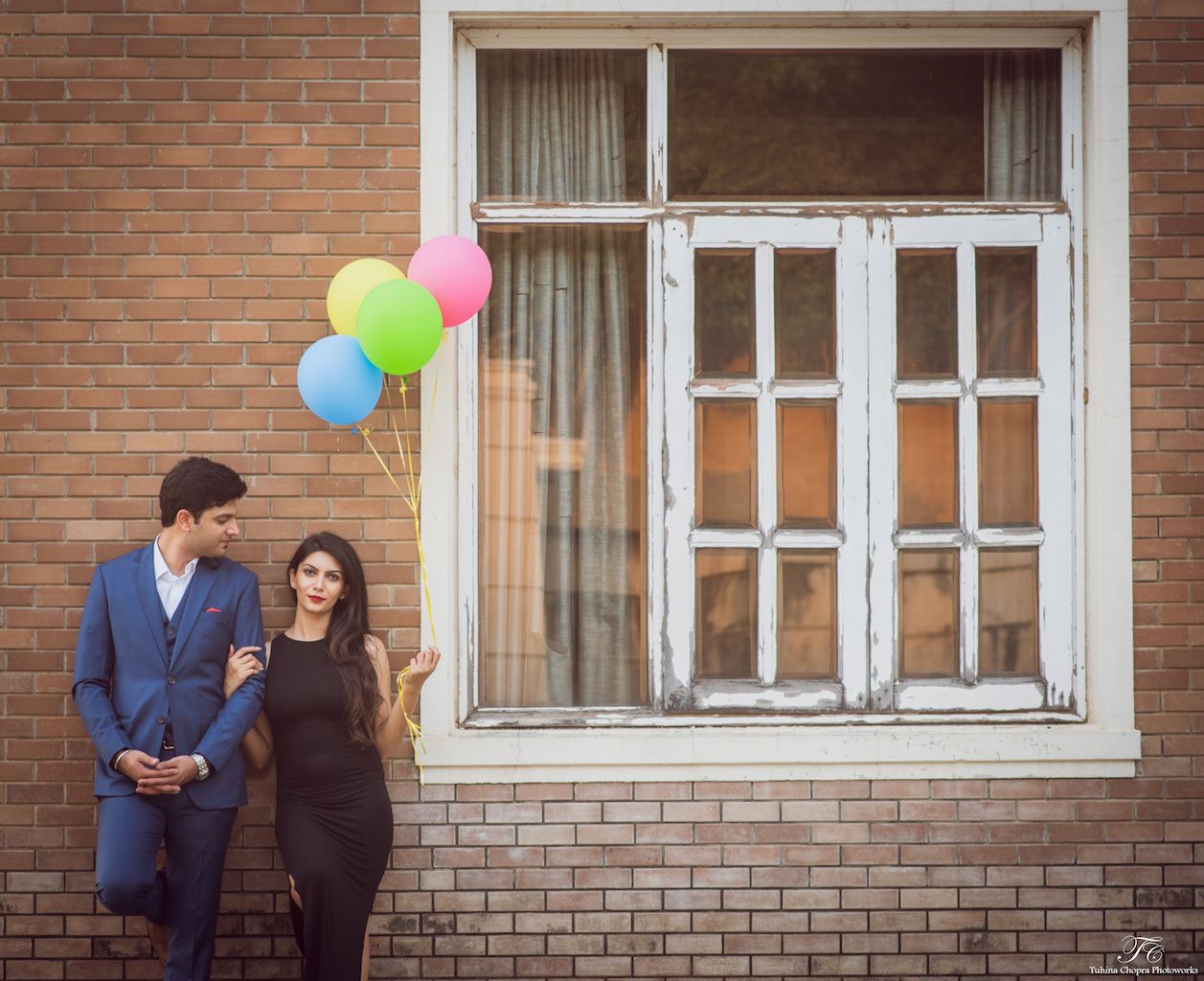 Tips for other couples planning their pre wedding shoot...
Try and keep it as real as possible. The pre wedding shoot should reflect you and your relationship. 
It's important to enjoy the shoot while you're at it and not treat it as an obligation. Do whatever seems fun and whatever you guys would enjoy doing!