This Simple Sabyasachi Lehenga Is A Bridal Outfit Of Our 'Minimal' Dreams
BY Garvita | 29 Jun, 2021 | 22817 views | 2 min read
Ever since we saw our brides taking a minimal route for their celebrations, our team got into a debate whether we'll get to spot any more Sabyasachi lehengas till the situation gets better? We know how a Sabyasachi bridal lehenga is synonymous with grandeur and magnificence, and with weddings being downsized spending a bomb on an OTT bridal outfit seemed like an elusive dream.
But you know how our brides never fail to surprise us, and this time too, they set a micro-wedding trend with a light and modern Sabyasachi lehenga in a classic hue. This plain, red silk lehenga with intricate gold details on the borders left us floored. While the lehenga already came with a tad bit heavy dupatta with scintillating embellishments, the brides chose to go heavy or light with the other dupatta basis their style!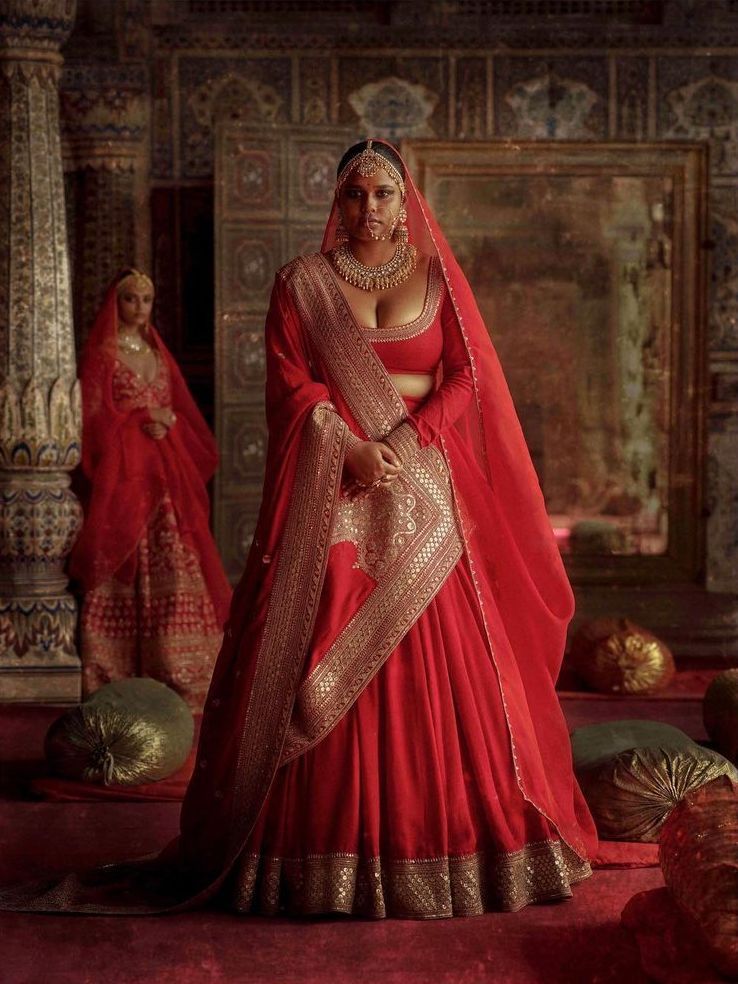 Image via Sabyasachi Mukherjee
Scroll down to witness an epitome of heritage bridal beauty, and get ready to fall in love!
Dress up with OTT jewels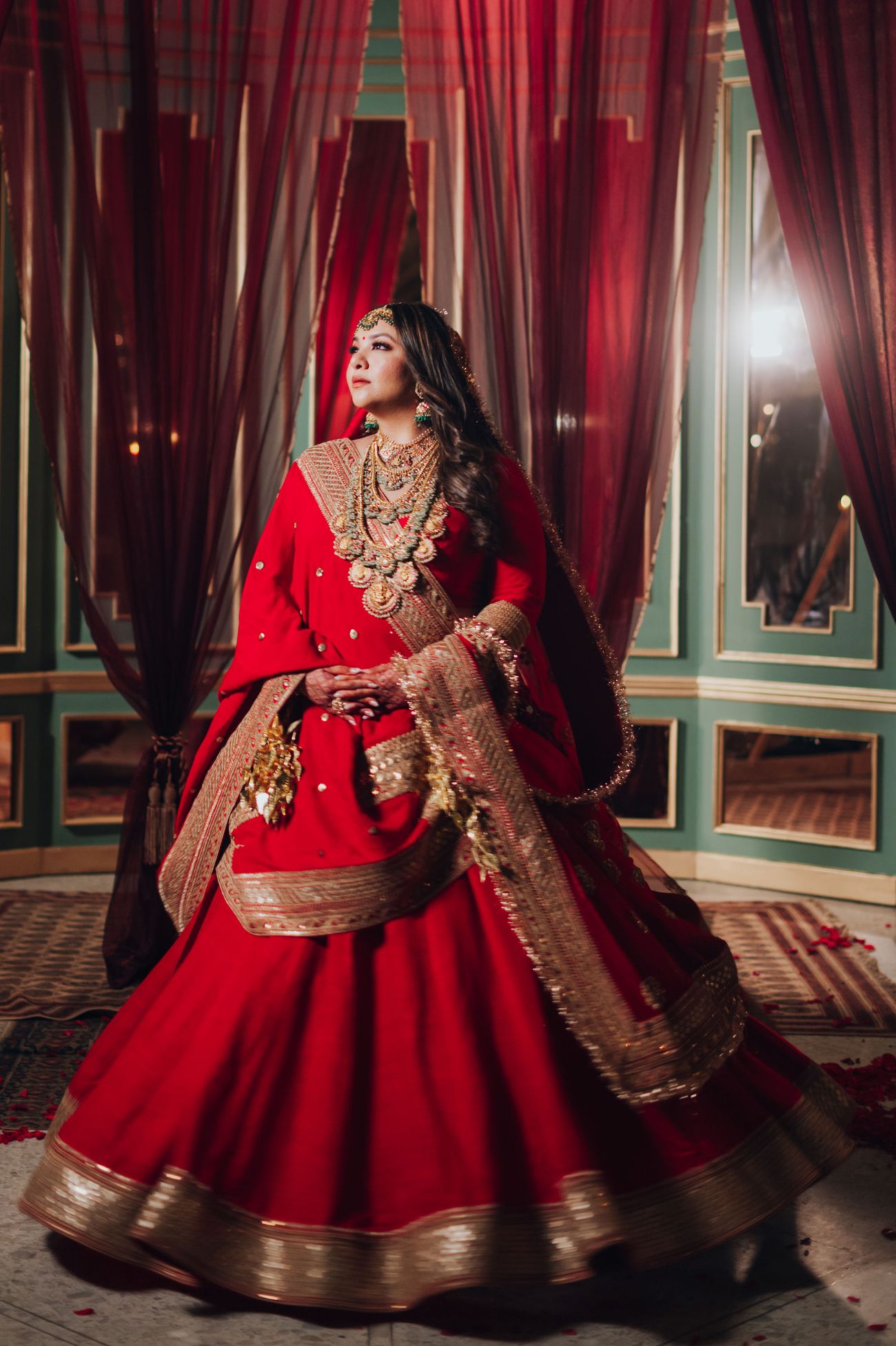 Image via Priyanka & Ashish
Priyanka was one of the first brides we spotted wearing this modern red bridal lehenga, and we were mesmerised! The concoction of a simple outfit with regal jewels gave was spot on!
Embrace minimalism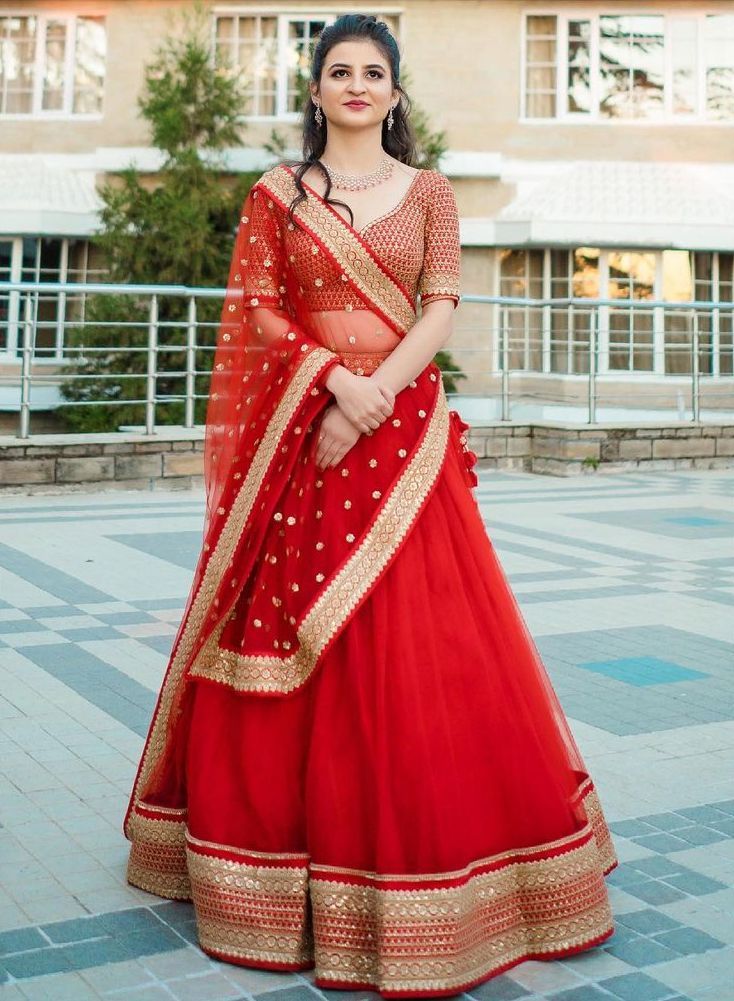 Image via DelhiVelvet - By Divishth Kakkar
In awe of this bride who kept it light for her engagement! And not to miss those diamonds for a dash of glimmer.
Pair with emeralds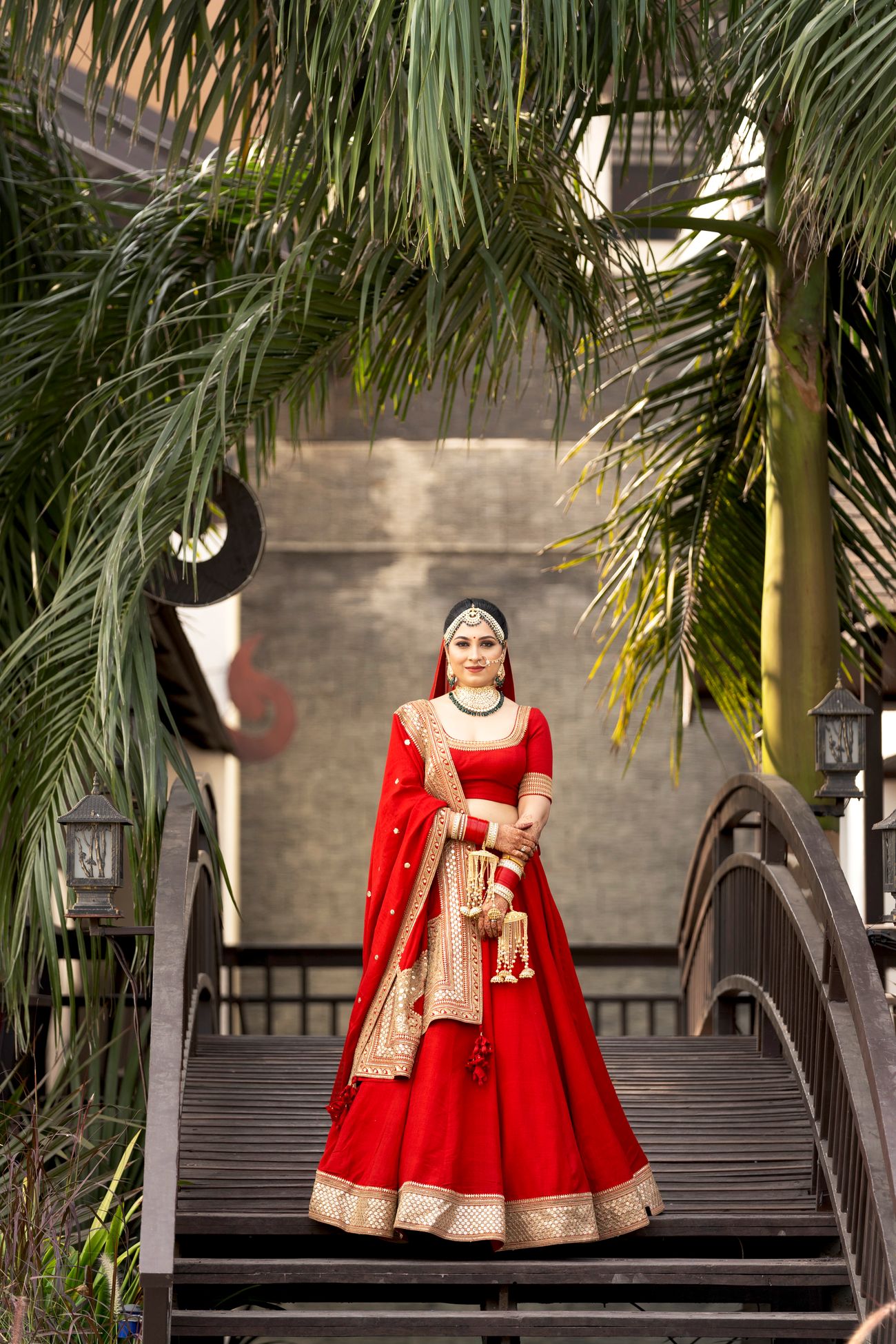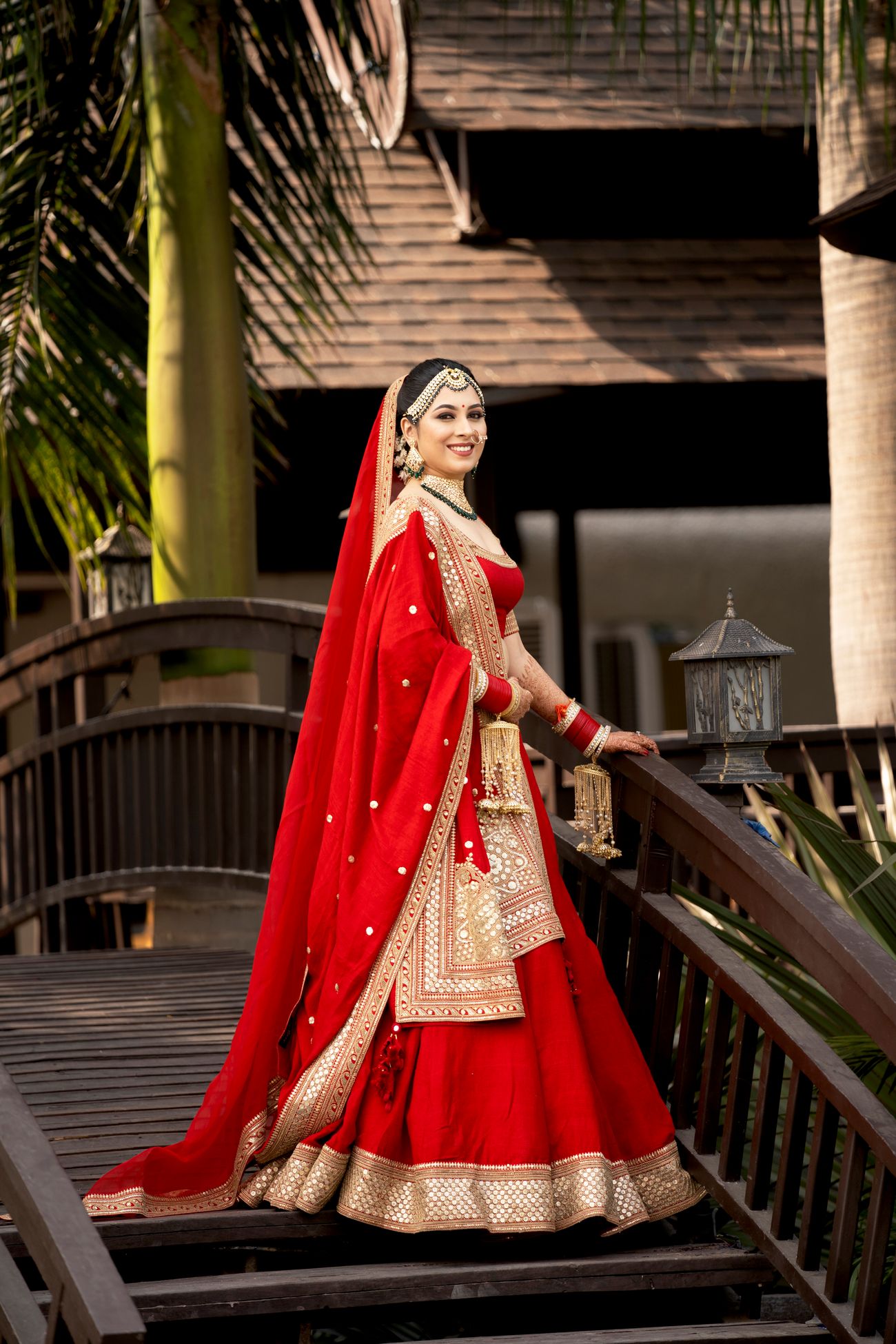 Image via Shreya & Akash
This coronial bride looked nothing short of perfection in this outfit for her minimony! In our opinion, the emerald jewellery set brought out a timeless contrast, and we love it.
And this one tugged at our heart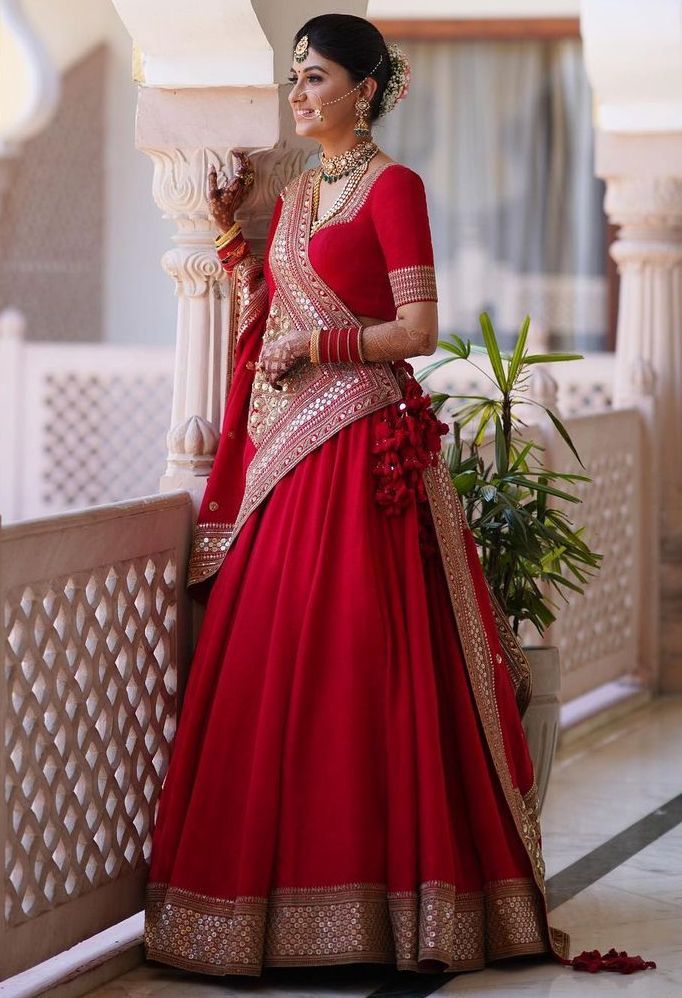 Image via Sunny Dhiman Photography 
There is something alluring about this bridal look that left us speechless! Looked even better with a neat bridal bun adorned with fresh blooms
Add your element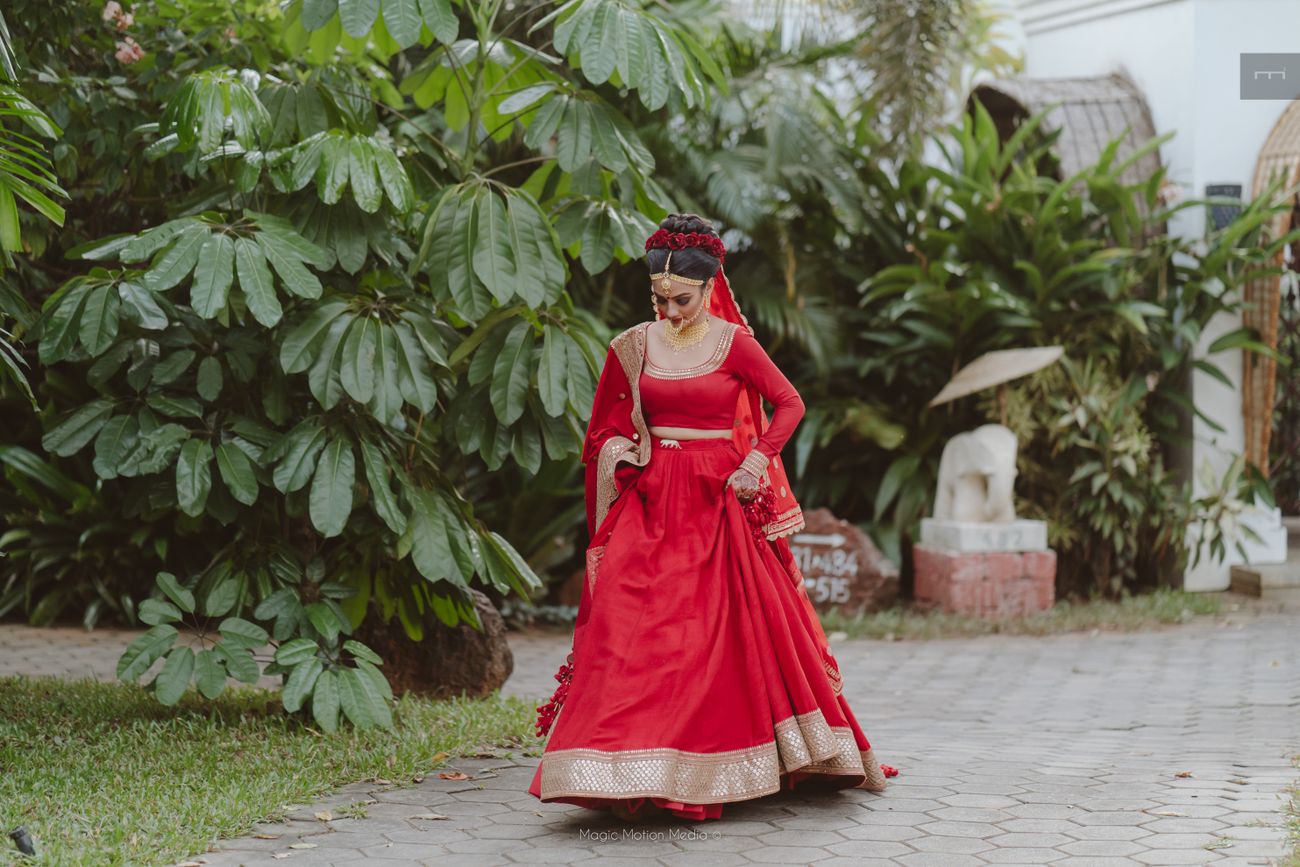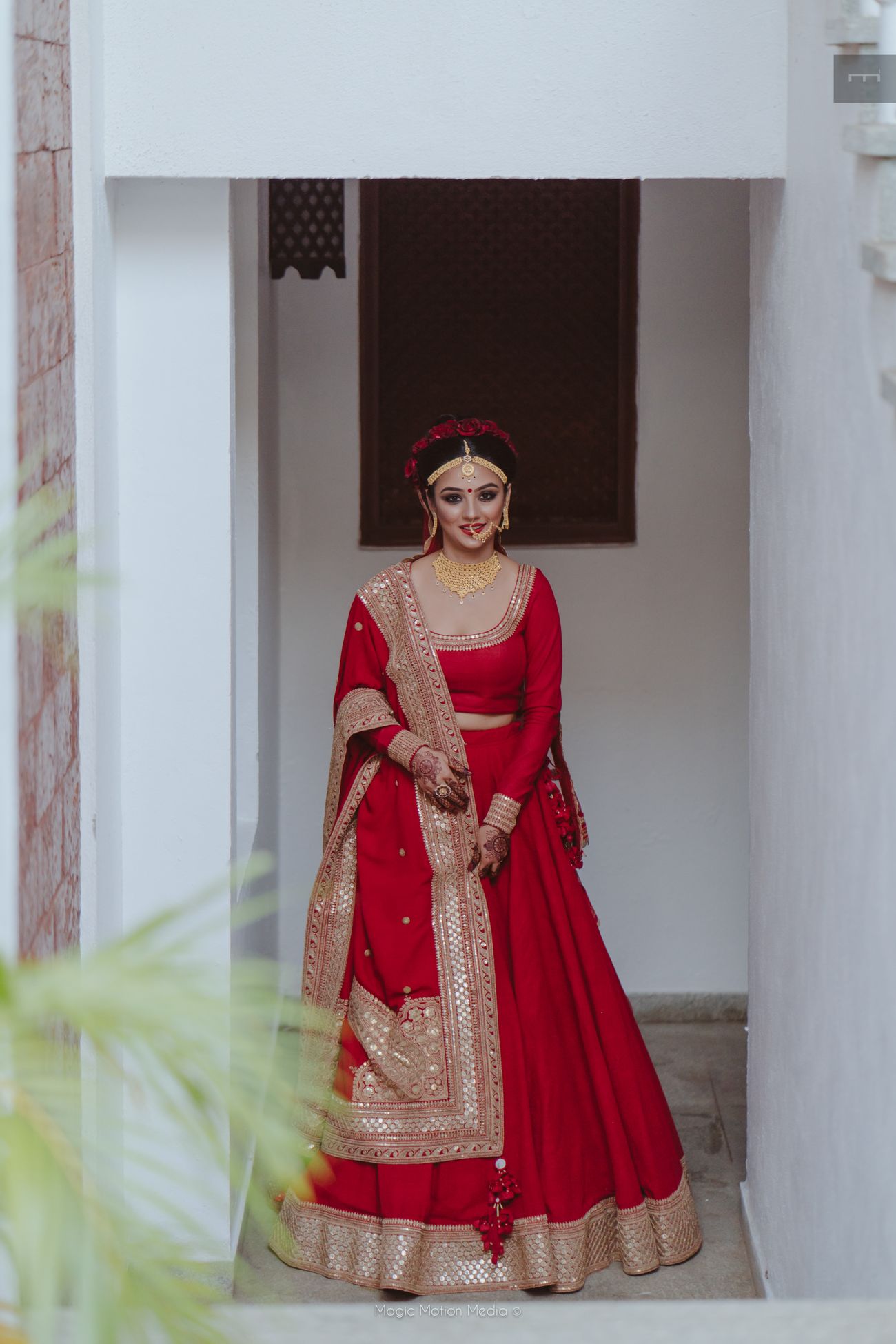 Image via Prashansa & Adarsh
Prashansa's desi Frida Kahlo look will always be special for its sheer gorgeousness and unique charm. No less than a dream!
Dipped in gold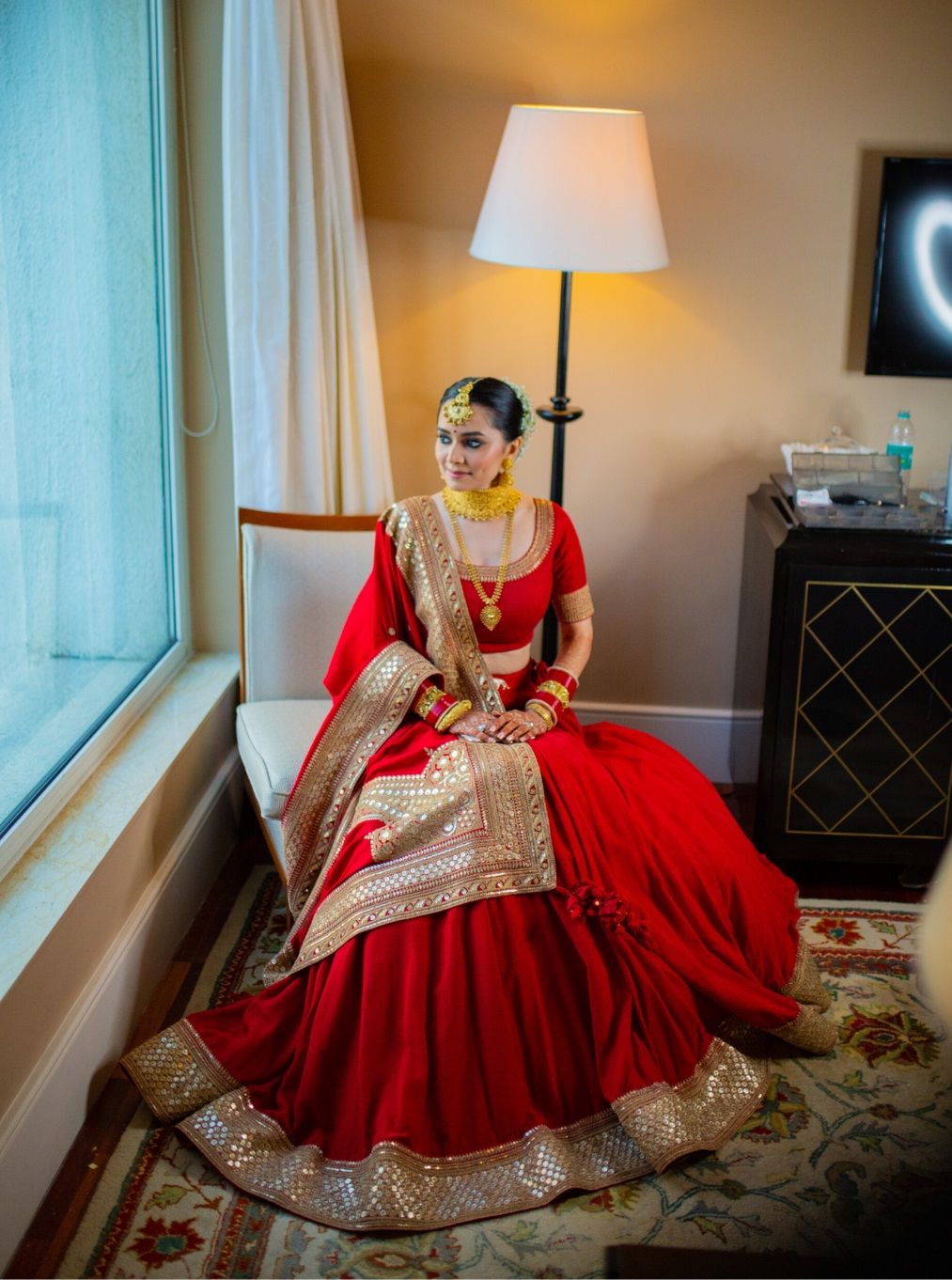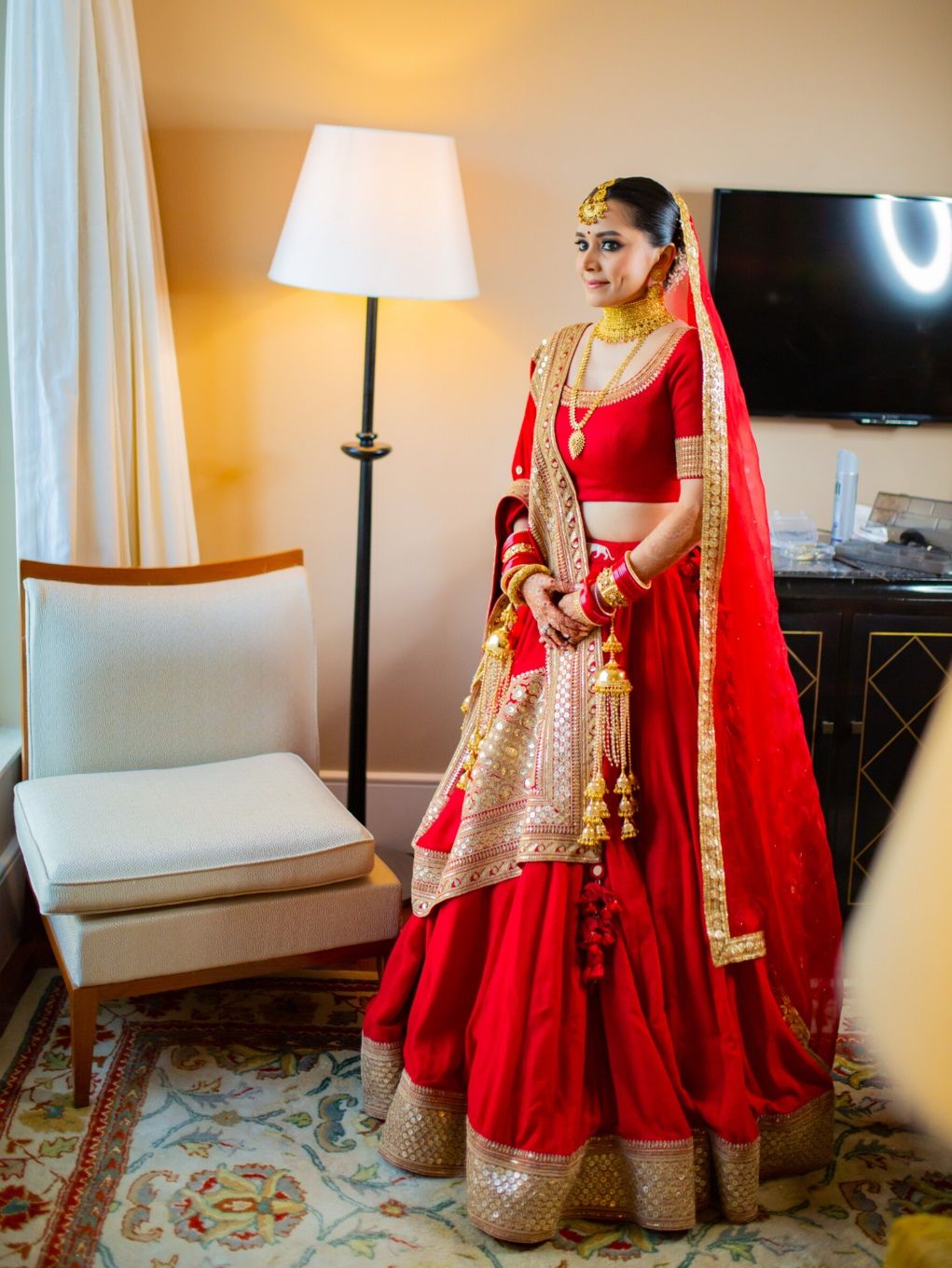 Image via Sabyasachi Mukherjee
Red & gold is definitely an outstanding combination, and this bride brought a whiff of fresh air with her traditional gold jewellery! Not to miss the smokey eyes - indeed, gorgeous.
Planning your intimate wedding look? Want to go for red, but with a modern twist? Let these brides lend you some inspiration!
ALSO READ - Sabyasachi Lehenga Price : So, How Much Does a Sabya Lehenga Really Cost?