Tips & Tricks To Keep In Mind For A Staycation Destination Wedding Right Now
BY Sakshi | 12 Nov, 2020 | 1437 views | 3 min read
Everyone seems to be having a staycation wedding these days- after all, you aren't left with too many options otherwise with the current ongoing pandemic! Simply speaking, a staycation wedding involves going to a place at a drivable or flight distance away from your city of residence with your near and dear ones and having a blast while chilling at the same place- mixing a mini vacay with a wedding while keeping social distancing measures in check since everyone stays within the same venue and enjoys all the facilities the place has to offer too. We've featured quite a few pandemic staycation weddings since COVID hit, and here are some tips and tricks which we feel will be apt for those who are in the process of planning their staycation destination wedding right now!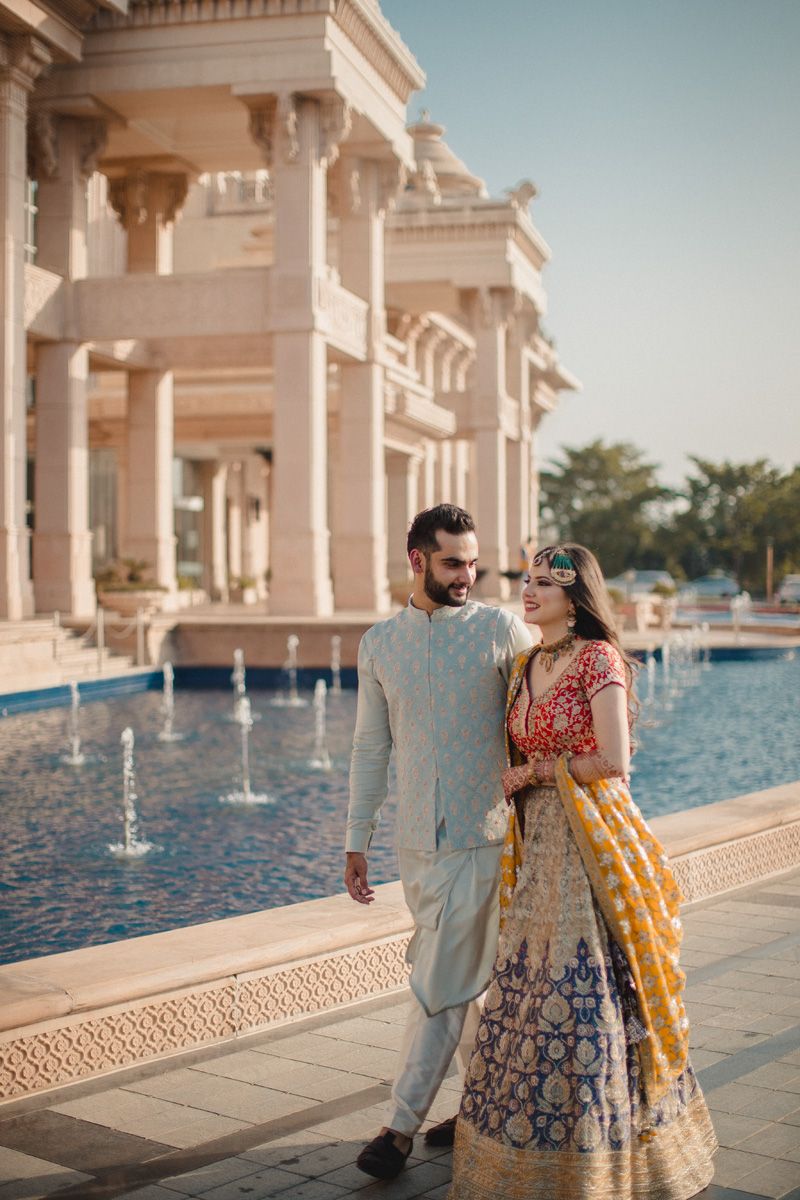 Image via Arpita and Suhail
Get a planner if you can
This will seriously save you a lot of headache in the long run- opting for a planner right now will make sure everything is taken care of and planned to the T- including welcome everyone, making sure their accommodation is all set and of course, gearing up the venue and doing all the tying up with the vendors!
Opt for a venue that you have been to, or comes highly recommended
Make sure the resort or hotel you are picking has hosted weddings in the past- even better if you have already visited it or can now. Most 5 star properties are equipped for it, but there are other fab venues which you can consider too, which are experts at executing in-house weddings. You can scout some brilliant venues from the WedMeGood Vendor Database.
Smaller is better
Of course we all want to host as many people for our wedding as we can, but try and keep the guest list tight- the cap of 100 guests still is in place, but try and call only those near and dear ones who really matter.
Include as much relaxation for the guests as possible
Do not keep the schedule packed- keep it light... after all, everyone is looking for a break right now and would probably want some time to do their thing!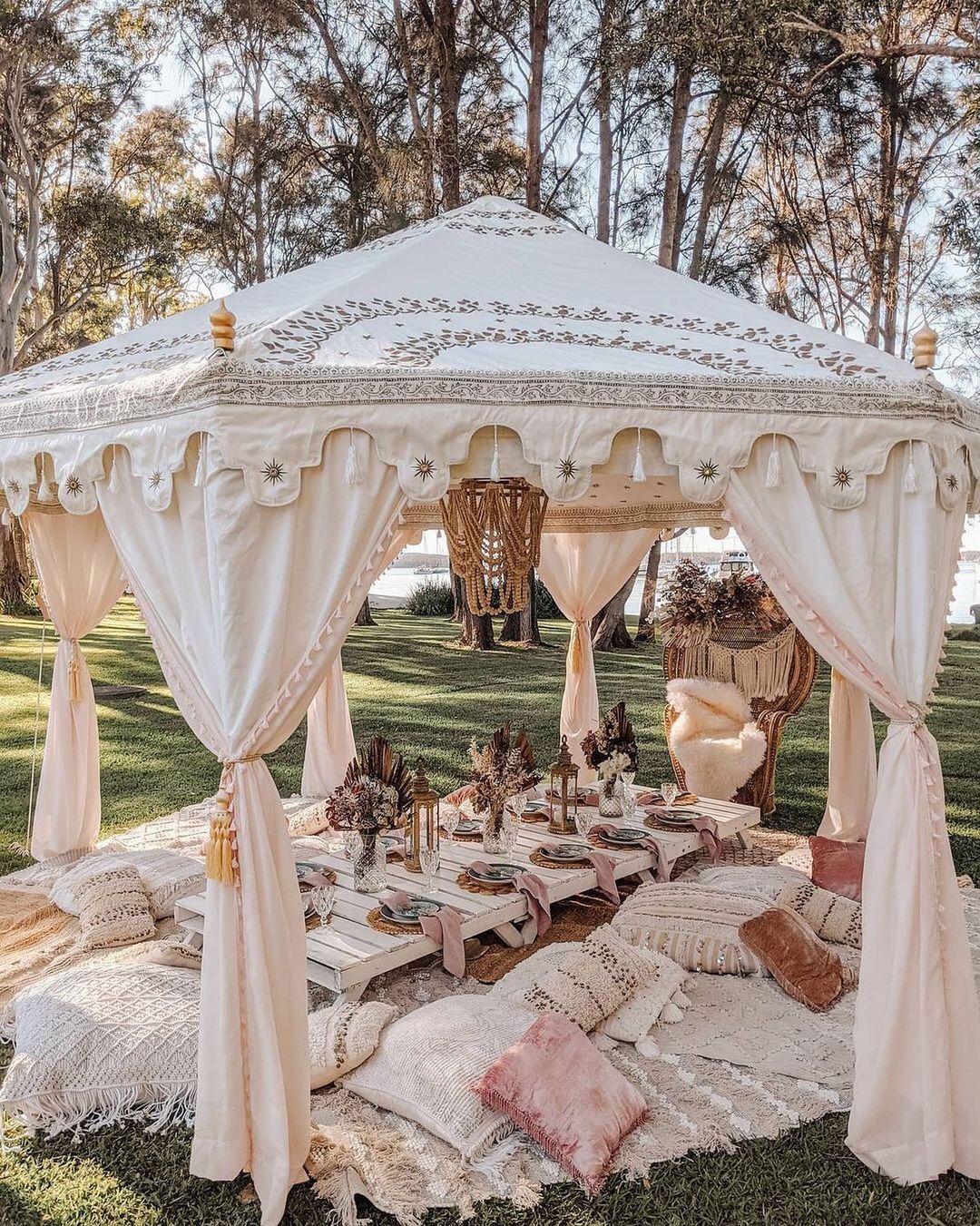 Image via @miss.mays.picnics and @exoticsoirees
Keep the functions outdoors
Open air natural ventilation is preferred right now in these testing times and the risk of transmission will be much lesser- if you do however choose to have an indoor function, make sure to check up on the ventilation.
Keep the ceremonies short
And the celebrations longer! Yup, wherever people are forced to come together, like the wedding ceremonies, keep them short- and let everyone celebrate in the open space for as long as they want!
Plan for some physical distancing through the decor
Here's How You Can Encourage Social Distancing At Your Intimate Wedding!
Tag everyone's glasses
This one will be very helpful when everyone is celebrating- you do not want glasses to get mixed up right now! Also, raise your glasses rather than clinking them.
ALSO READ: Planning An Intimate Wedding? Here's How To Manage Your GuestList!