Top 6 Most Googled Wedding Questions of 2017: We Give You The Answers!!!
BY Sakshi | 05 Oct, 2017 | 866 views | 6 min read
Let's accept it- wedding planning is stressful! So many doubts, so many decisions to make, so much planning to do and a lot of running around! So it should come as no surprise that there are A LOT of wedding-related doubts that brides and grooms have... we get so many queries ourselves, so imagine how many doubts are googled! So we decided to address some of the top wedding-related Googled questions of 2017... you're welcome :)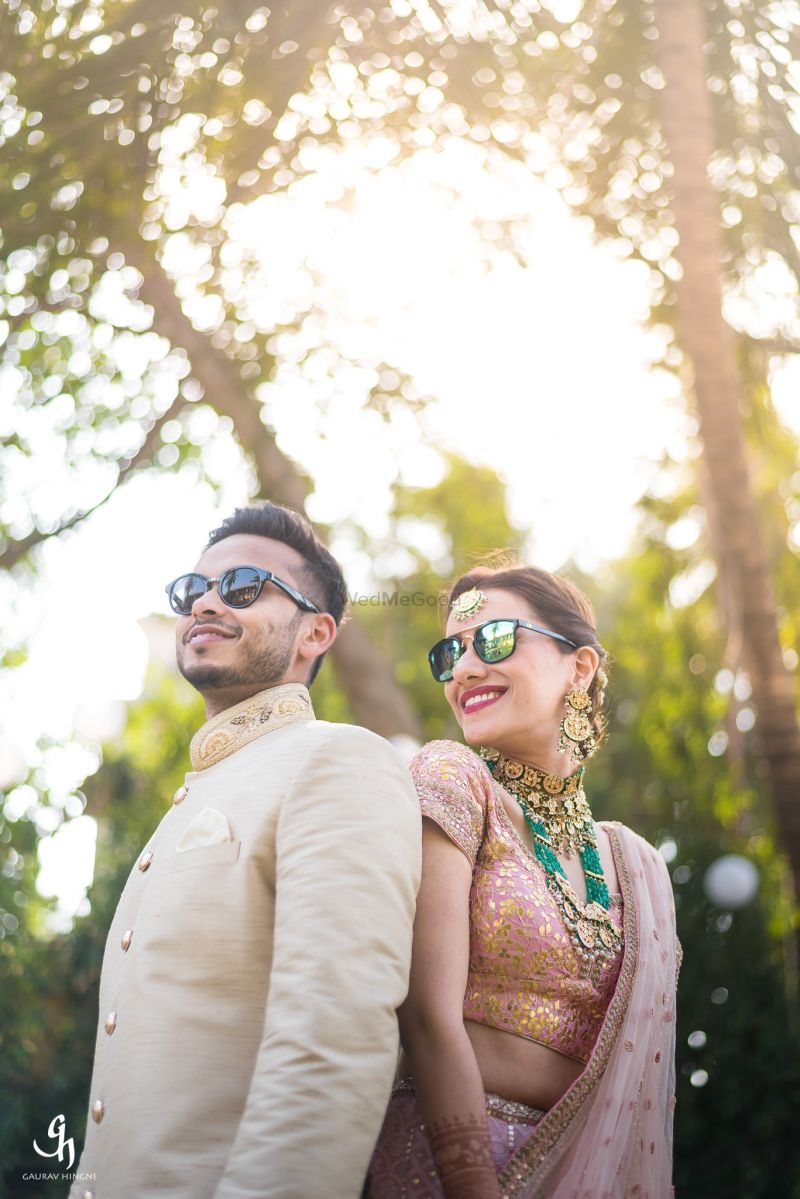 Image via Gaurav Hingne★ 5
Question 1: How much does a wedding cost?

Answer: Budgeting. Perhaps the most important part of wedding planning. It's not really an easy question to answer. Of course, for some people sky is the limit, especially when it comes to weddings it's highly possible, but for a lot of us, keeping things within a certain budget is the priority. Cities matter, and so do the number of guests and events. A wedding in your hometown is mostly cheaper than a destination one where everyone has to fly down. We would say the correct estimate for a decently modest Indian wedding with 3 functions should be around Rs 20 to 50 lakh, depending on the city and the scale of the wedding. And yes, you can pull off a destination wedding in that amount too! Prioritising is the key.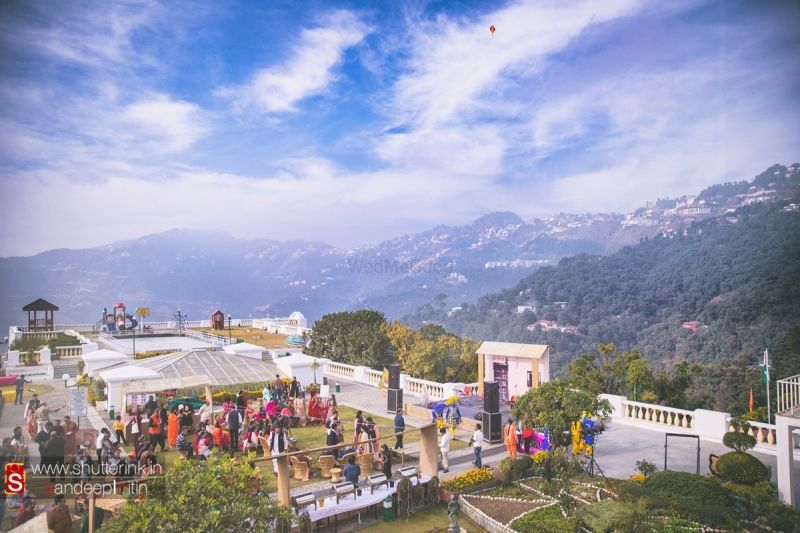 Image via Whistling Teel★ 5
ALSO READ: So How Much Does a Destination Wedding in Goa Cost?
Budgeting your Indian wedding: Splurge or Save?
The 11-Step Guide to Planning Your Wedding Budget! *Bookmark Now!
Question 2: 

How much does a designer lehenga cost? 

Answer: Now this one is a hot favourite! Every bride wants to look her best on her wedding, and while there are loads of other options out there too, let's face it, there's something very exciting about rocking a designer lehenga on the wedding. With weddings being so huge in India, there are bridal wear designers of every segment- small, medium and those that are huge, like your Sabyasachi, Anita Dongre and Manish Malhotra. The prices of the lehengas also vary with the reputation of the designer. A wedding lehenga from a relatively unknown designer might cost somewhere between Rs 20 to 40K. One from a mid-range designer might cost about Rs 50K to a lakh and those from famous designers cost over a lakh going up to nearly 20 lakh, depending on the work and occasion of the lehenga! A lot of brides these days choose to go down the replica route, which is not ideal, but unfortunately a very popular option these days.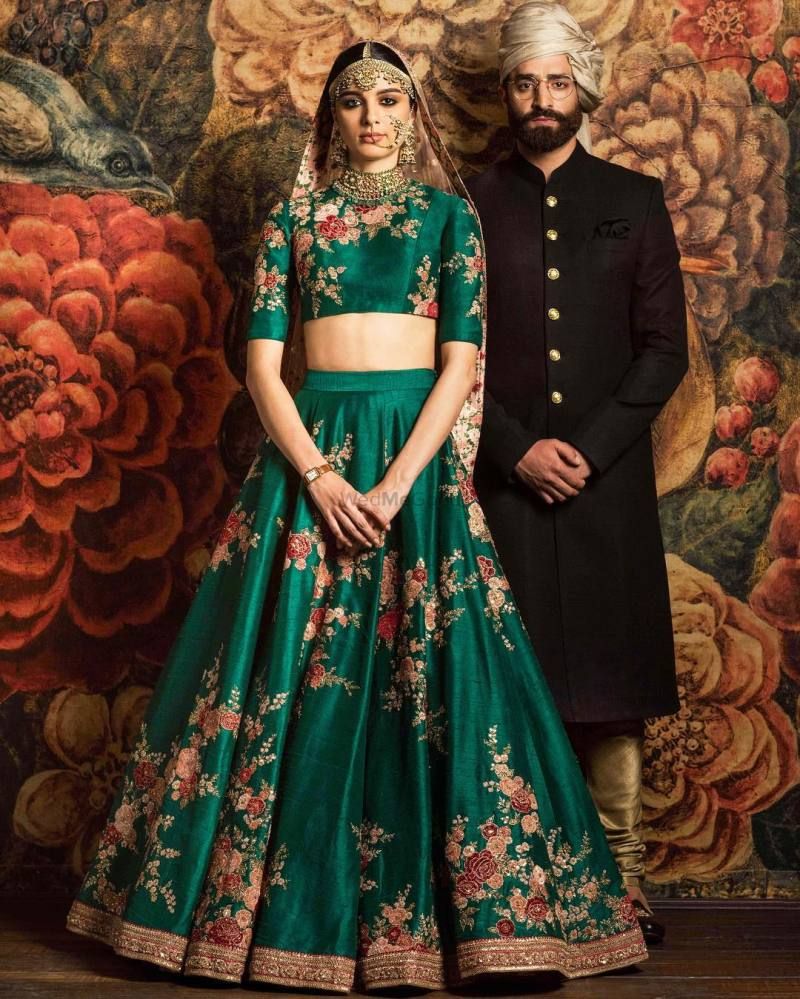 Image via Sabyasachi Mukherjee★ 4.9
ALSO READ: So, How Much Does a Sabyasachi Lehenga Really Cost? 
How Much Does A Manish Malhotra Lehenga Cost?
To Replica Or Not To Replica: The Curious Case Of Bridal Shopping
Question 3: How to plan a destination wedding?
Answer: Now this one needs a good amount of research and budgeting, if you want to do it on a fixed amount. Start by fixing the destination and the number of guests, as these are the most important factors that will determine most of the elements of the wedding. Hiring a wedding planner for destination weddings (especially one in the location) is always advisable, as it can save you a lot of headache and tying up in the long run. But if you wanna go old school on this one, then there are a lot of tips and tricks available!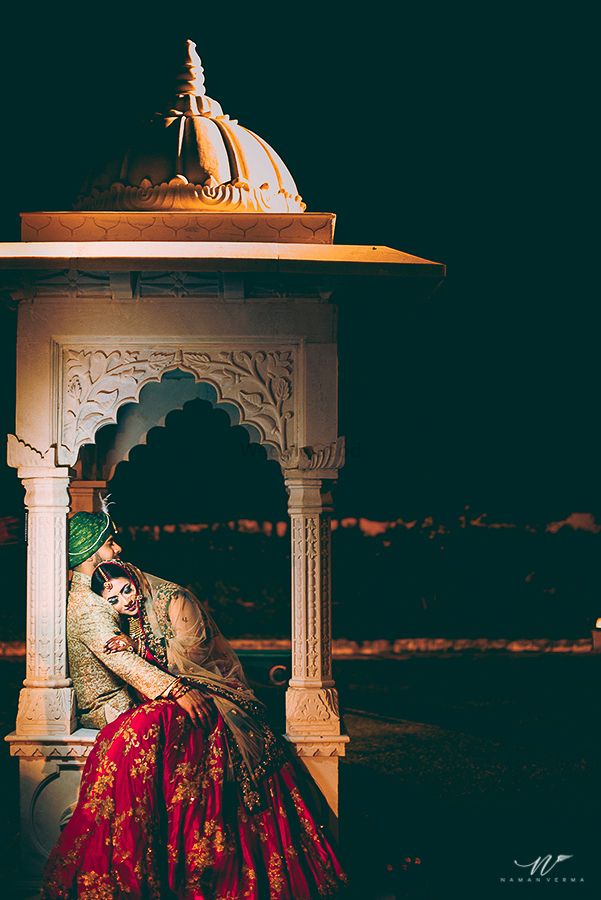 Image via Naman Verma Photography★ 4.9
ALSO READ: How To Plan an Affordable Destination Wedding ( Yeah, That's Possible!)
How to Have a Destination Wedding on a Super Tight Budget!
Destination Weddings Under 30 Lakh : Where to Do Them?
Question 4: When to send out wedding invites?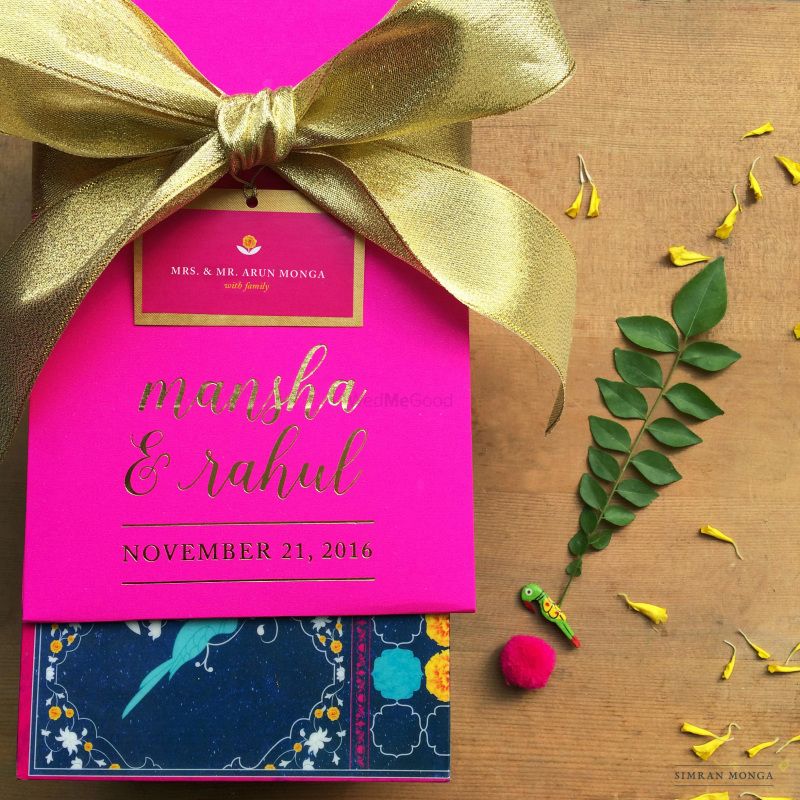 Image via Designs by Simran Monga
Answer: Things have gotten much easier thanks to technology, but the old school wedding invitation cards still have their own charm! Whether you're planning to send just an invite or a goodie box along with it, we recommend getting them ordering them at least 6 weeks before you plan to send them out- that way you have enough buffer time for delays or changes. As far as timing is concerned, this infographic sums it well :)
ALSO READ: Wedding Etiquette: When should you start distributing the invites?
Save the dates: What, When & How it's done
Wedding Etiquette: Does an E-invite suffice?
Question 5: Which are the latest wedding songs?
Answer: Now this one keeps changing time and again with new songs hitting the charts, but there are always some timeless ones without which the wedding is incomplete! You can check out the trending charts for the most foot-tapping numbers, or just click one of the links we have compiled for you!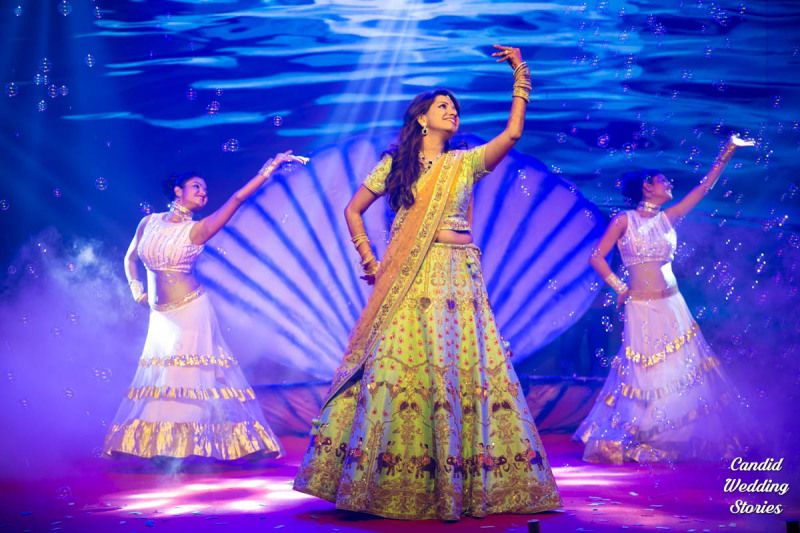 Image via Candid Wedding Stories★ 5
ALSO READ: 50 Latest Hindi Wedding Songs For Sangeets in 2017 !
12 Best Indian Bridal Entry Songs For Your Wedding
18 Fresh Sangeet Songs For Your Bridal Solo That Are Not Done To Death!
11 Evergreen Arijit Singh Songs for the Most Romantic Couple Dance!
10 Totally Tacky 90's Bollywood Songs That Make For the Best Sangeet Performances!
10 Sangeet Songs For The Brides Friends/ Sisters To Dance in 2017
Question 6: Which finger to wear your Engagement Ring?
Answer: You might scoff at why this one has made it to the list of the most Googled questions, but there is a reason. So apparently a lot of people have this confusion 'cz they think the finger is different for Indians from Westerners and different hands for boys and girls. So let's clear the confusion quickly. There is only one engagement ring finger for Indian, Westerners, Boys and Girls. And that's the ring finger on your left hand. You can choose to wear in whichever finger after the engagement, but that's the chosen finger for most engagement ceremonies :)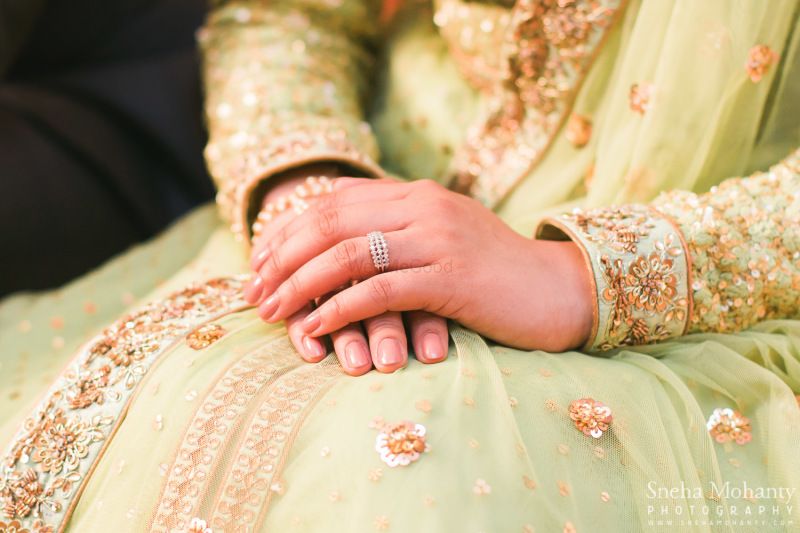 Image via Sneha Mohanty Photography★ 5
If you did get a proposal ring before, have been wearing it on your left hand ring finger and are wondering what to do with it on the engagement when you get a new ring, you can simply shift that one to your right hand ring finger during the ceremony and choose later which ring you want to sport on your actual ring finger.
Any more questions you'd like us to answer? Ask away in the comments below!