Trending : Dry Floral Kaleere That Are Taking Over Our Feed!
BY Soha | 17 Apr, 2019 | 5397 views | 3 min read
They're everywhere, OMG!
Floral kaleere can easily be called one of the biggest industry trends now that everybody is wearing one! But like you, we have a few questions- what if the fresh flowers in the kalire wither away by the time the wedding rituals end? Now who would want to wear dry, dead flowers? Nuh uh!
Your answer is dry, floral kalire! They look as fresh and colorful as real flowers, but the best part is that these kalire don't wither with time. Also, the artificial nature of these kalire allow for more intricate details and designs. Now who's gonna mind that! Here're a few stunning dry floral kalire that we spotted (and we are sure you must have, too!)  to help you a little with your kalira shopping@
This Dream In Lavender That Truly Ruled Instagram!
(And Our Hearts)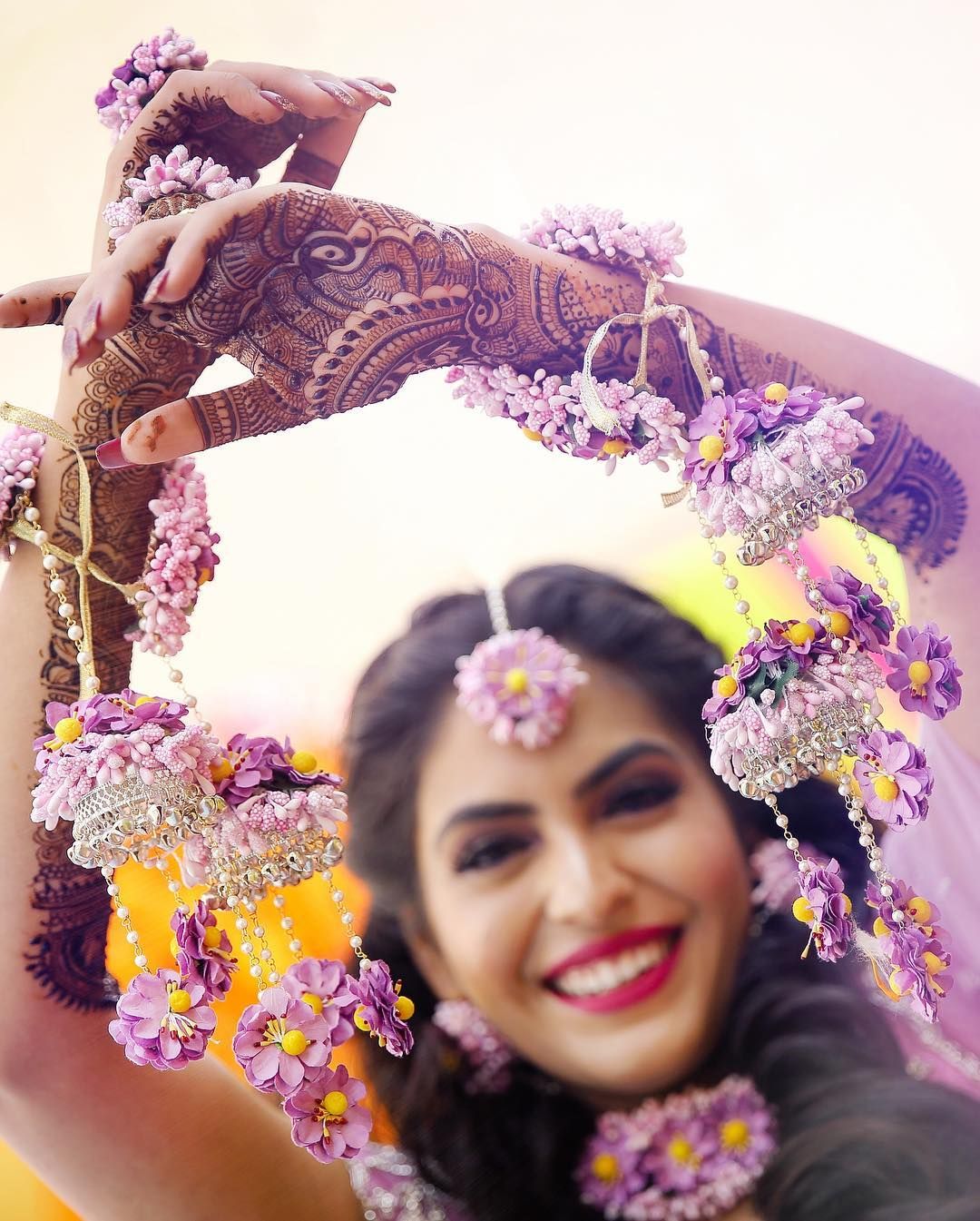 Shot by Dipak Studios★ 4.8
These stunning haathphool, in combination with silver kaleera by Prune★ 4.7  broke the internet and how!  In soft hues of lavender and pink, they are perfect for your mehendi or sangeet! Match them to the T with your outfit (like this bride did), or wear them in contrast, and trust us, they are going to be a crowd-puller!
This One That Looks Like A Tornado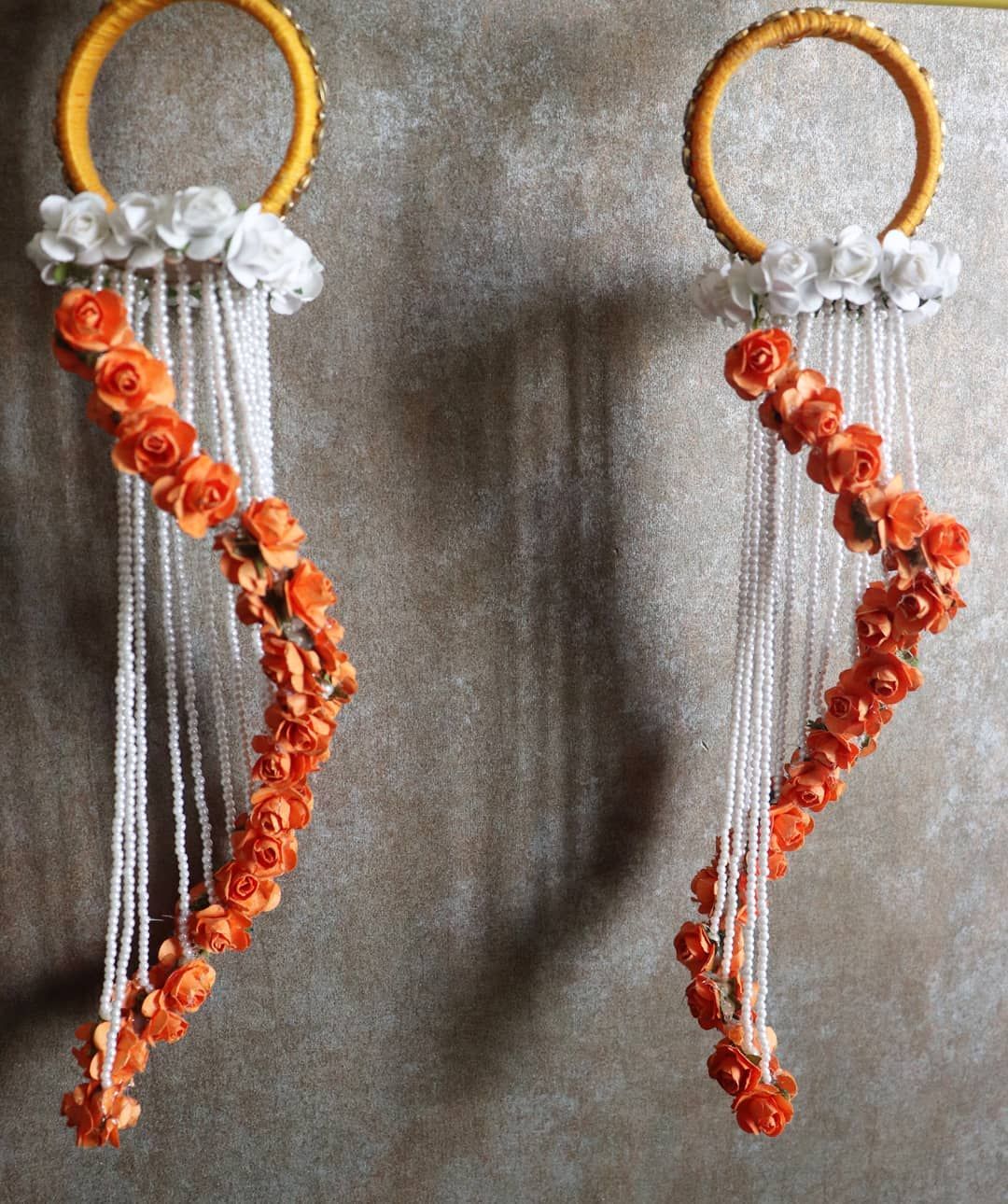 We love how these dry floral kaleere by Riwaaz By Saumya are nothing like the usual kaleeras. A combination of dry flowers and pearl strings, their tornado-like shape is the real USP! 
Spotted These With Tiny Buds Here-&-There For Those Who Aren't Fans Of Flowers All Over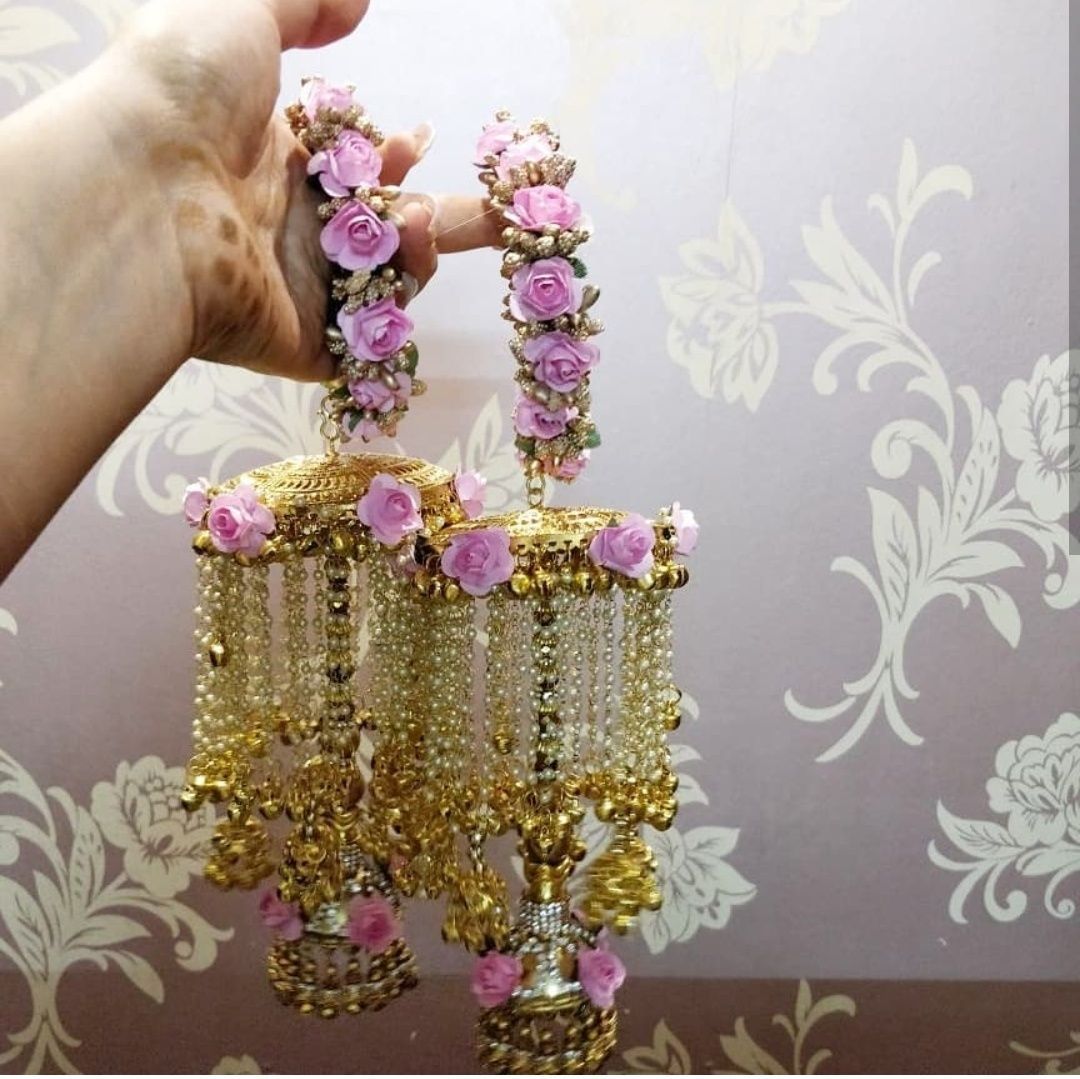 If you are a frequent Instagram user (and even regular on WedMeGood), you must have come across these single kaleere with pearl and ghungroo hangings,, topped with those tiny buds! If you're a fan of flowers, but don't want to overload your kaleere with them, these ones Devanshi Seth Designs★ 4.3  fit the bill just right!
And In Case You Want To Go Full Floral, These Ones Won't Disappoint!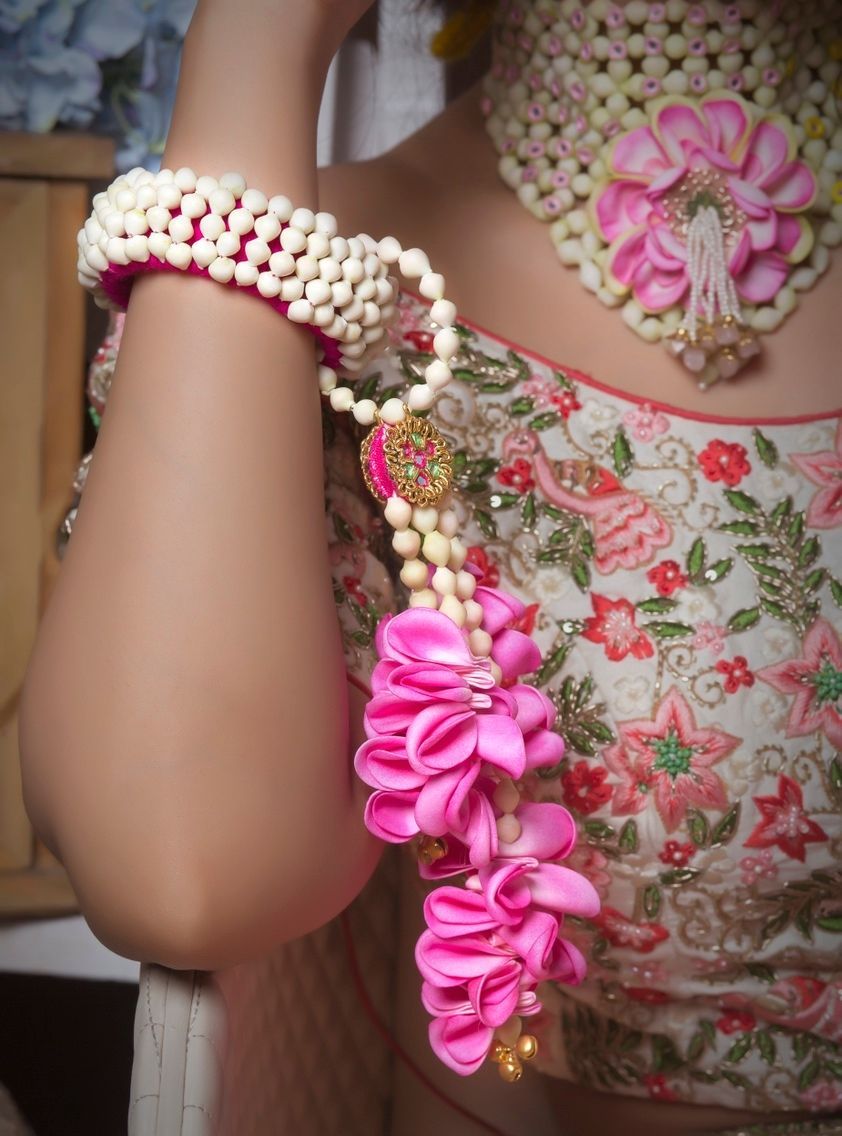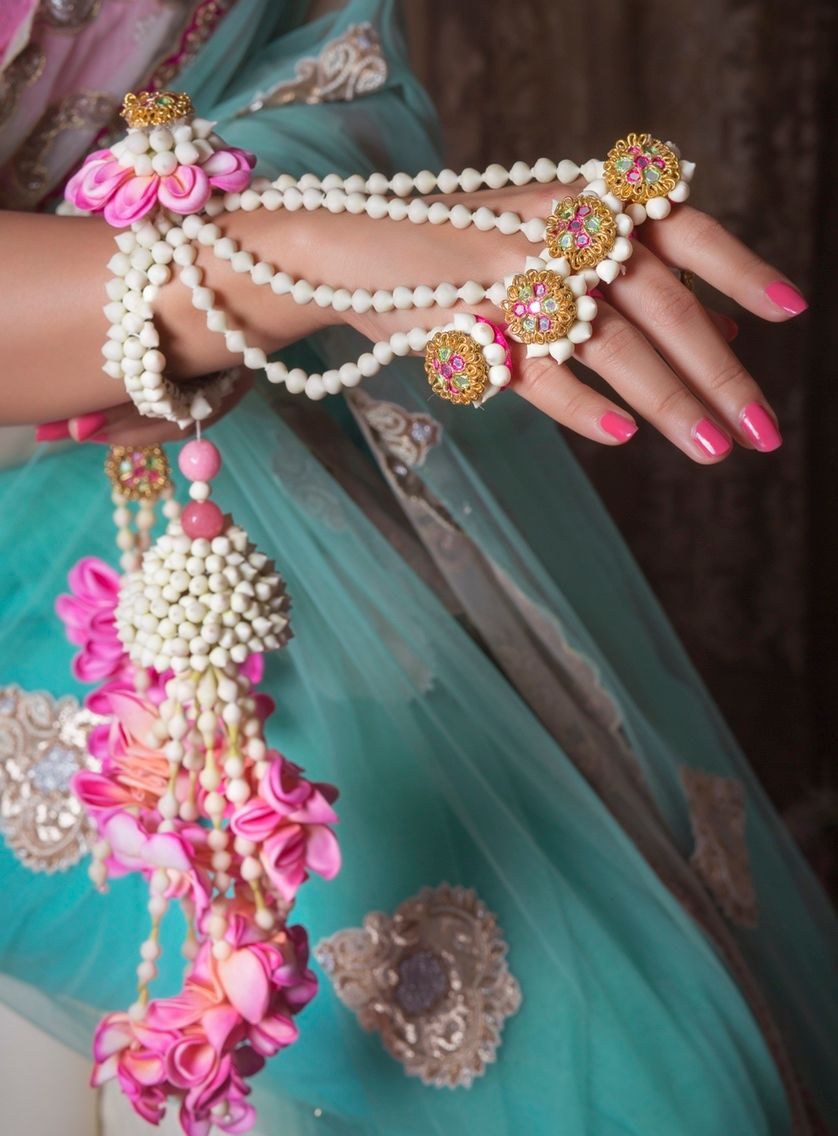 This floral jewelery set from Kanyaadhan by Dhiraj Aayushi ★ 4.9  is the most elaborate one we spotted. We aren't surprised it got picked by brides like wild-fire too! If you love flowers, and we mean, if you really  love flowers, these are just right for you. Pair your kaleere with a simple floral kada or a floral haathphool, all made my artificial flowers so you don't even have to worry about them withering away.
These Ones In Combinations With Ghungroos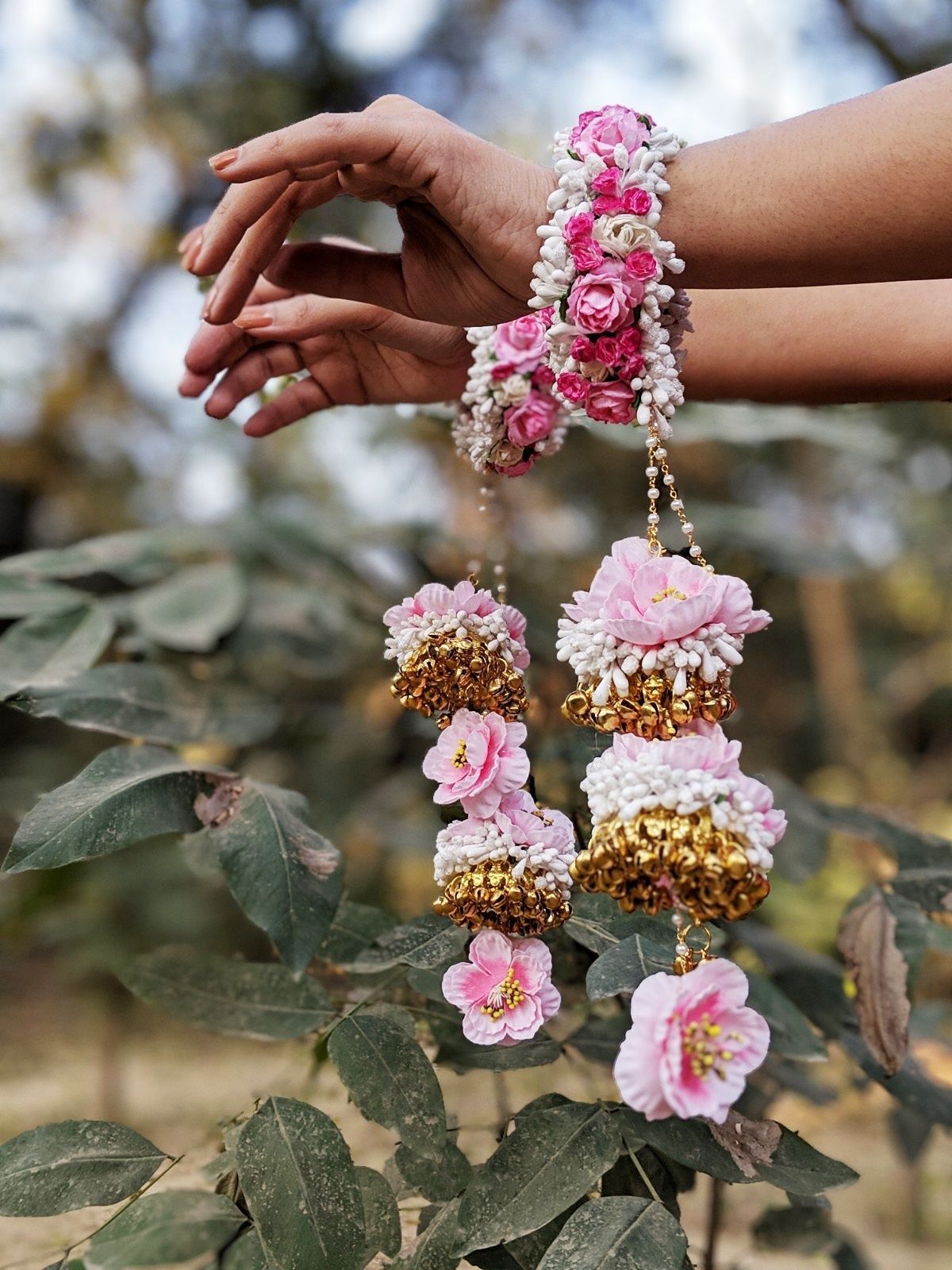 If the chan-chan of ghoongroos is your thing, these ones by Adirag★ 4.9  are a good option.They are not very chunky or big, and the subtle pink will add a refreshing touch to your look. However, the ghoongroos will add relatovely more weight to these kaliras so that is something you might want to check before you buy them.
Now that you have a few options to choose from, let us know which one is your favorite!