Trending Ideas For Your 2020 Wedding Which Will Blow Your Minds!
BY Sakshi | 03 Jun, 2020 | 2053 views | 4 min read
We know, you might think that how are you supposed to learn about new trends for 2020? The year sucks as it is, but with intimate weddings of 50 people allowed, maybe you can give some of these easy, creative ideas a shot. Yep, we listed the ones which are very doable for even simple weddings- just letting you know about what's trending for this year, even if it's gonna be a December wedding.
Intimate weddings- just about the couple!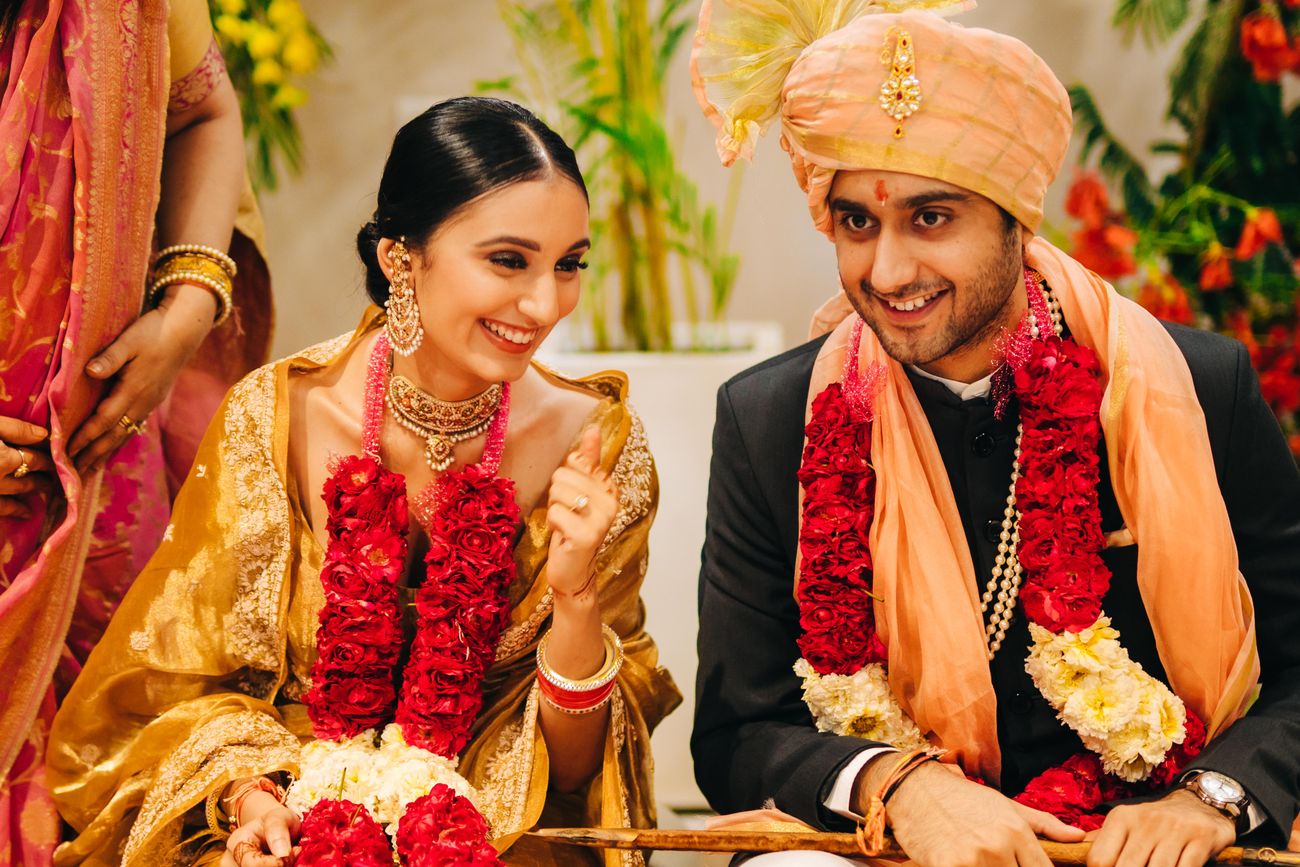 Image via Megha and Tushar
Should not come as a surprise with the current global situation, but intimate weddings were anyway going to be big this year- probably not as small scale as we are seeing right now. So exchanging your vows in private, or having weddings with only a small bunch of people who matter to you is something that's really catching on. 
Vintage outfits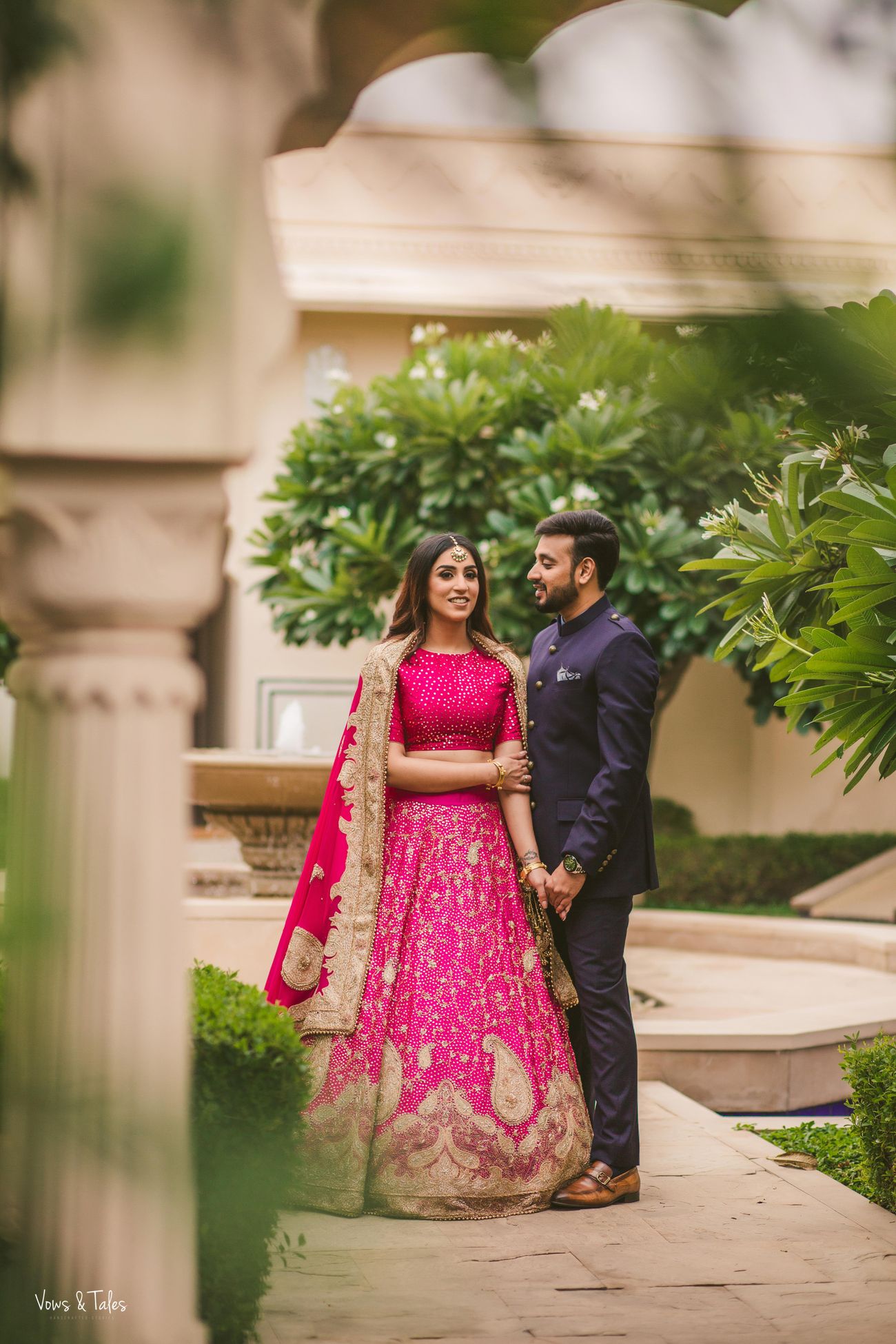 Image via Vows & Tales★ 5
With the lockdown, vintage outfits have come back in trend. Wearing your mum or grandma's bridal outfit or a vintage saree is very much in, instead of getting a new outfit made or purchasing one. This bride wore one for her intimate wedding, and it looks gorgeous, don't you agree?
Matching masks to the outfits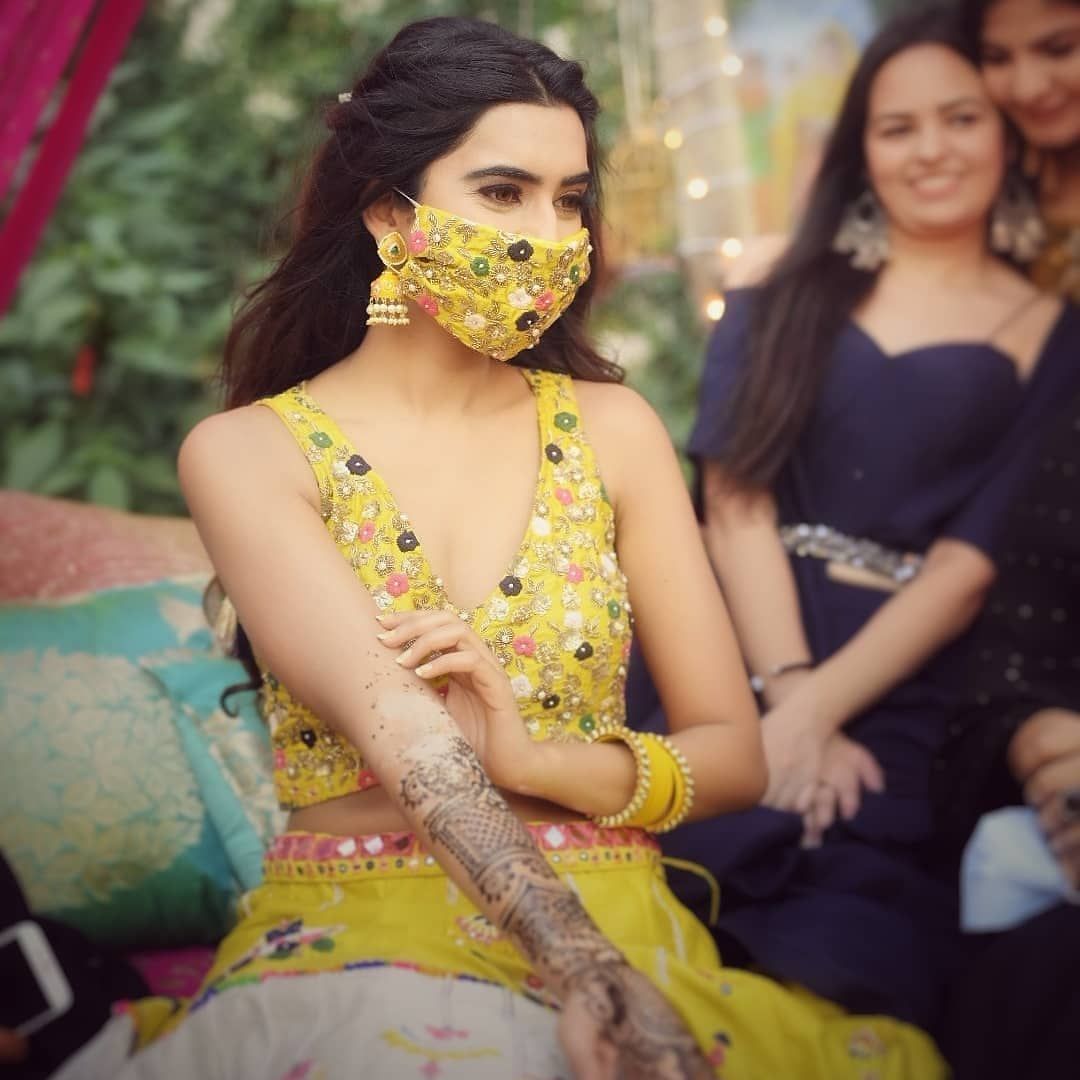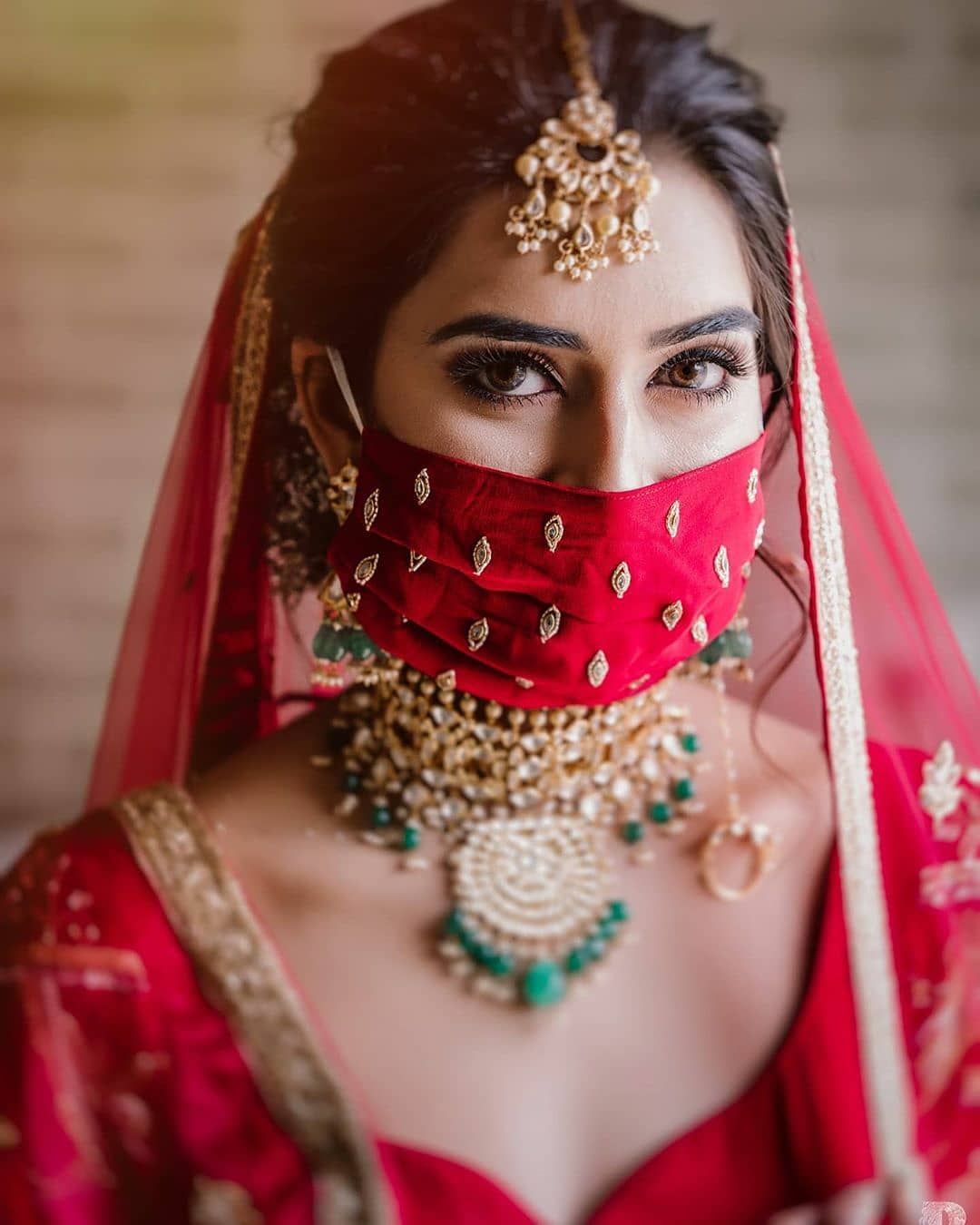 Image via Paran Singh Photography★ 4.8
Ok, not sure how we feel about this one, but it is trending for weddings these days, and seems to be really catching on, especially with brides! 
Giving back to society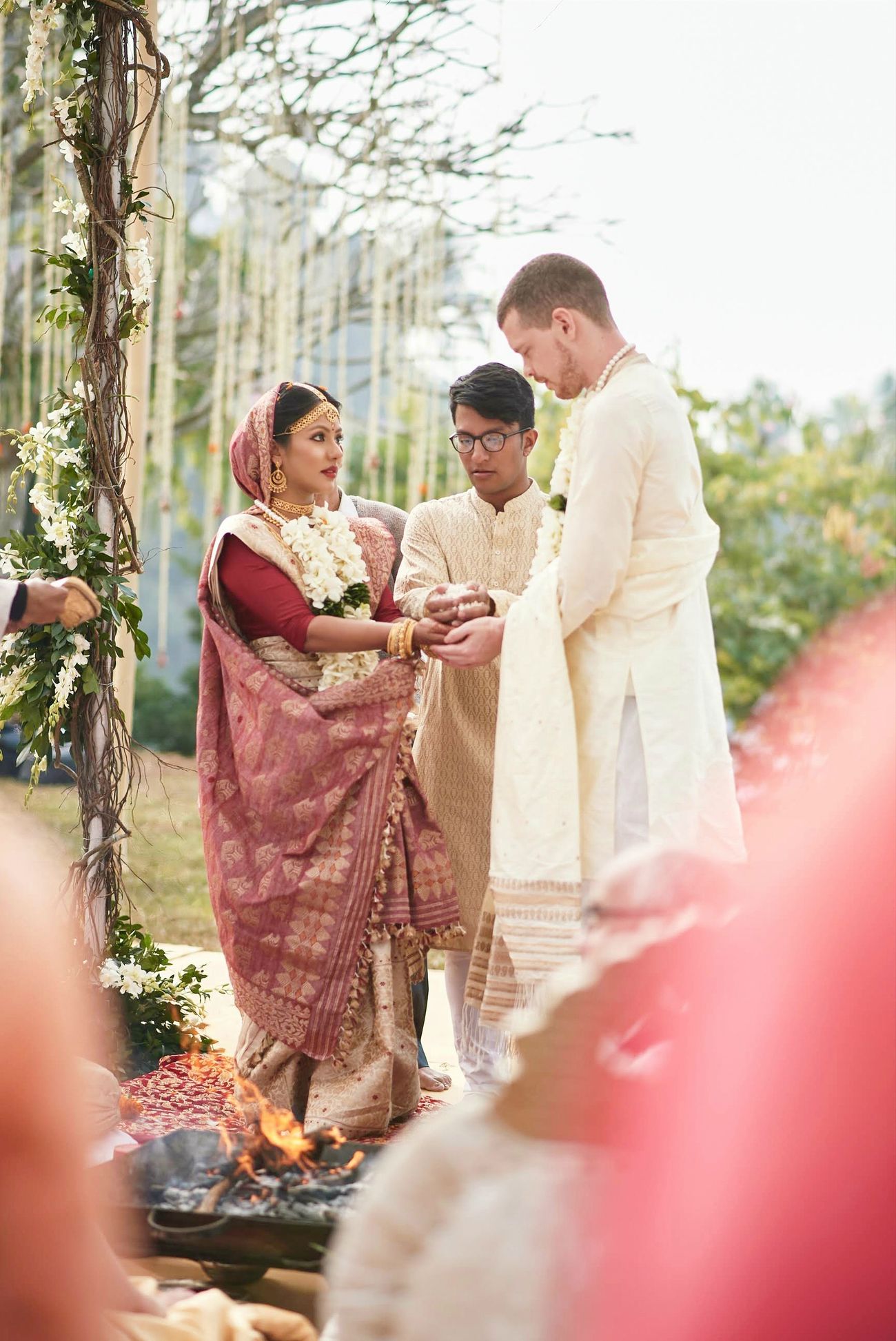 Image via Aranya and Tim's Wedding
With intimate weddings becoming more common, you are obviously saving big on wedding celebrations, so giving back to society on your wedding is an idea you should seriously consider. Not only can you opt for an eco-friendly wedding.. couples all over are doing it, and there are such creative ideas out there. You can even think of making a charitable donation.
Simple entries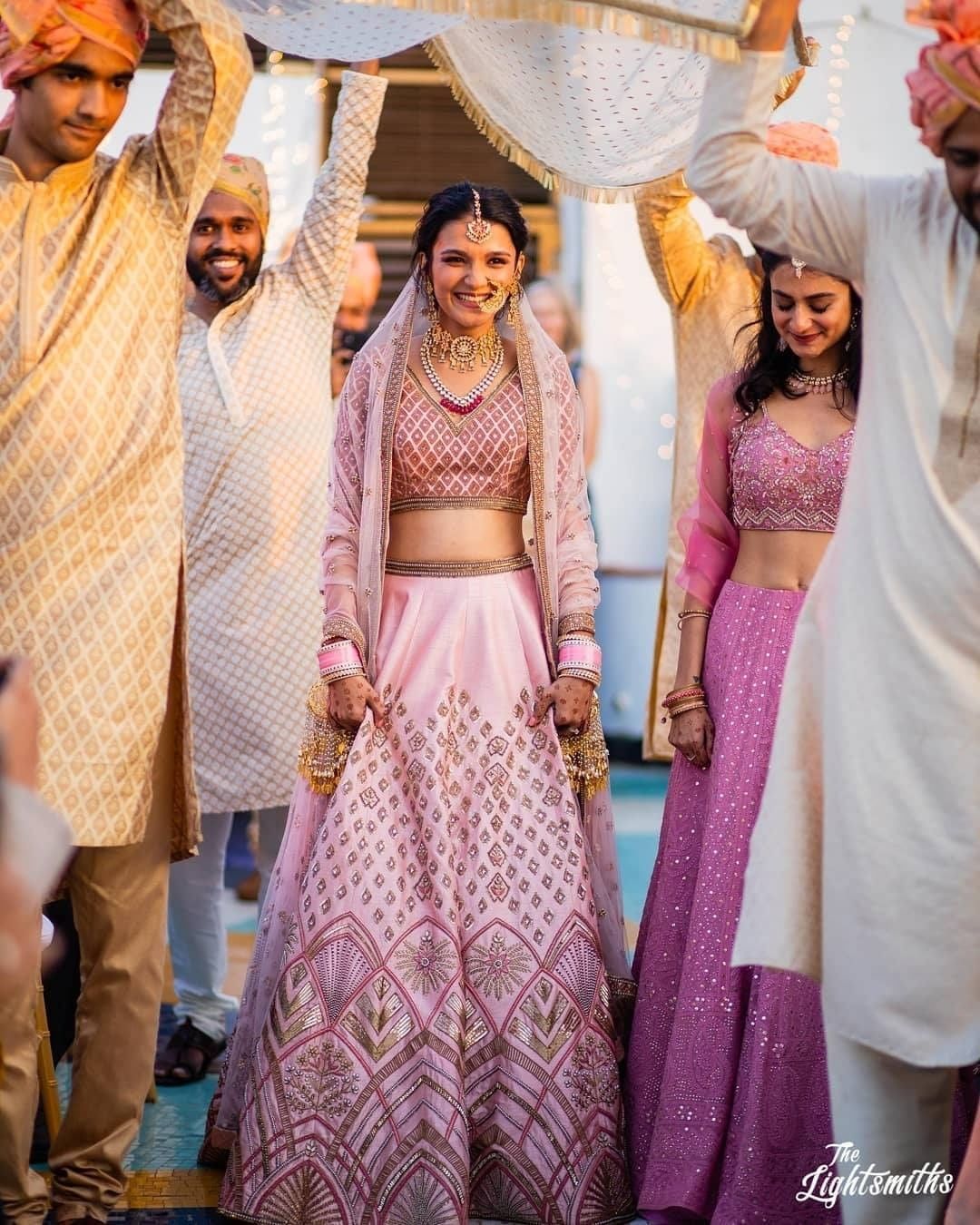 Image via The Lightsmiths★ 5
We know, grand bridal and couple entries have been the norm for a while now, but simple entries are back- without all the fuss, and even it is under a normal bridal chadar which is done up at home.  
Pre-parties!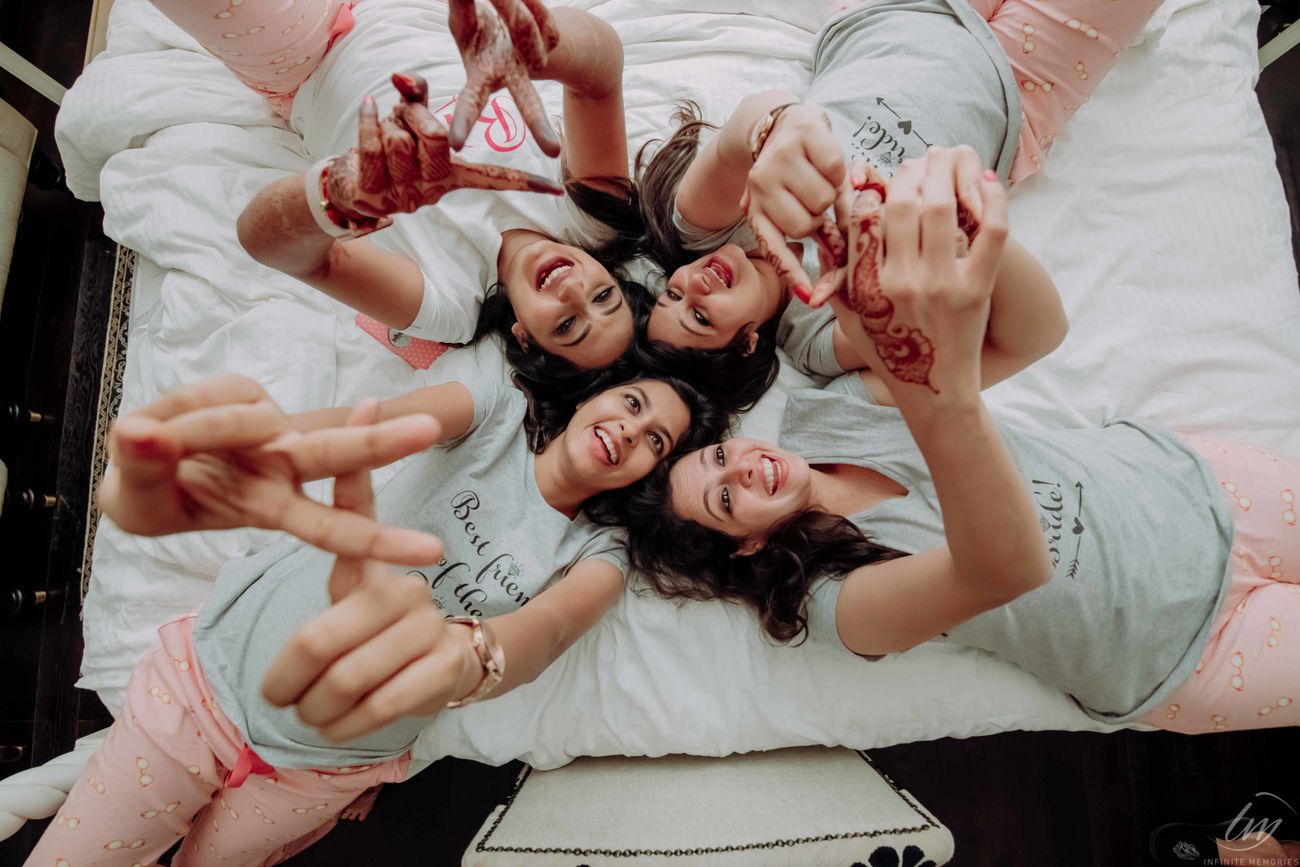 Image via Infinite Memories★ 4.7
Casual is in these days guys- we know there's nothing as causal as a Zoom event, but simple pre or post parties like a pizza night, movie night, or bbq brunches with a relaxed vibe are super in.. events where the guests can let their hair down without fussing too much.
After Parties!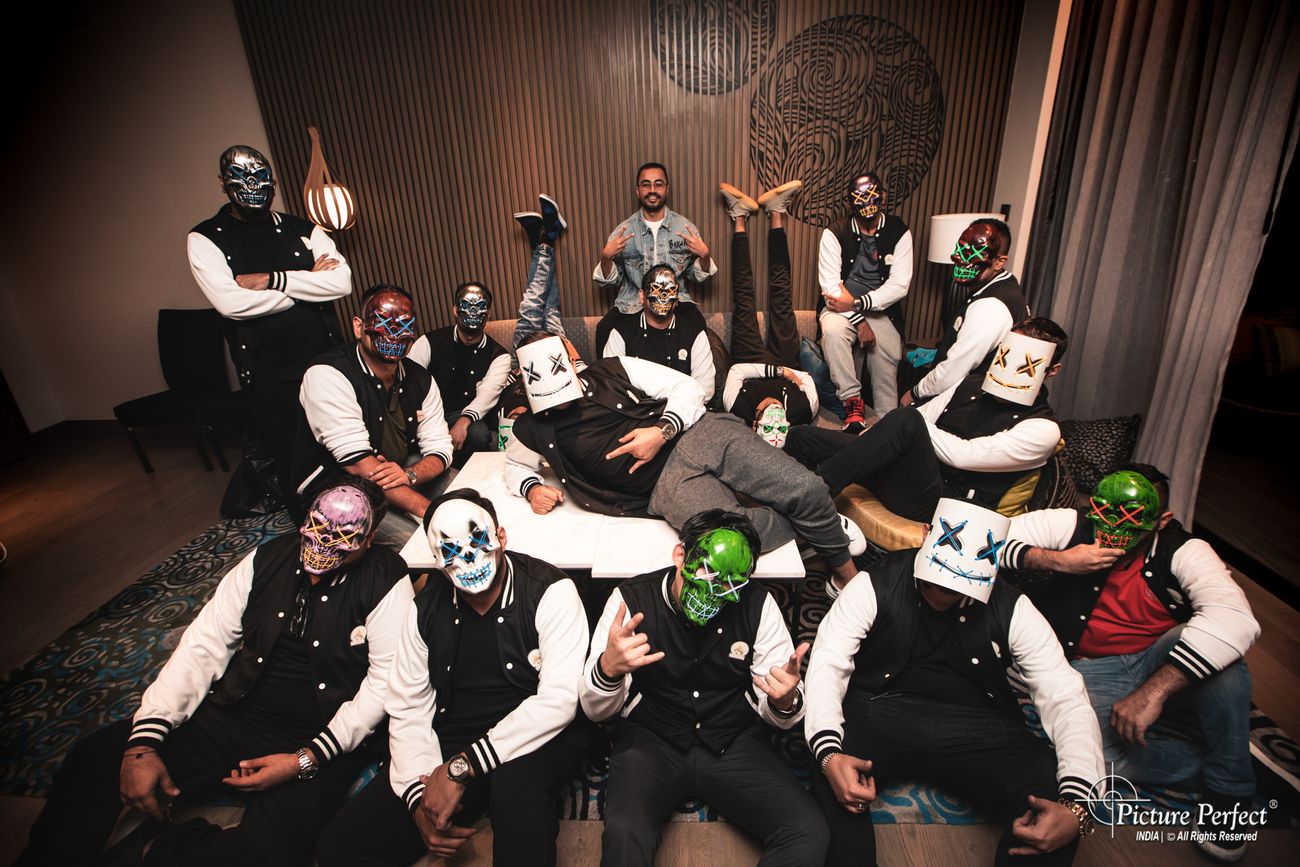 Image via Shilpa & Avinash
Just like pre parties, after parties are also in, and especially pyjama parties! Let everyone get drunk and let their hair down at a hotel room or even your house and have a helluva night.
Simple backdrops are in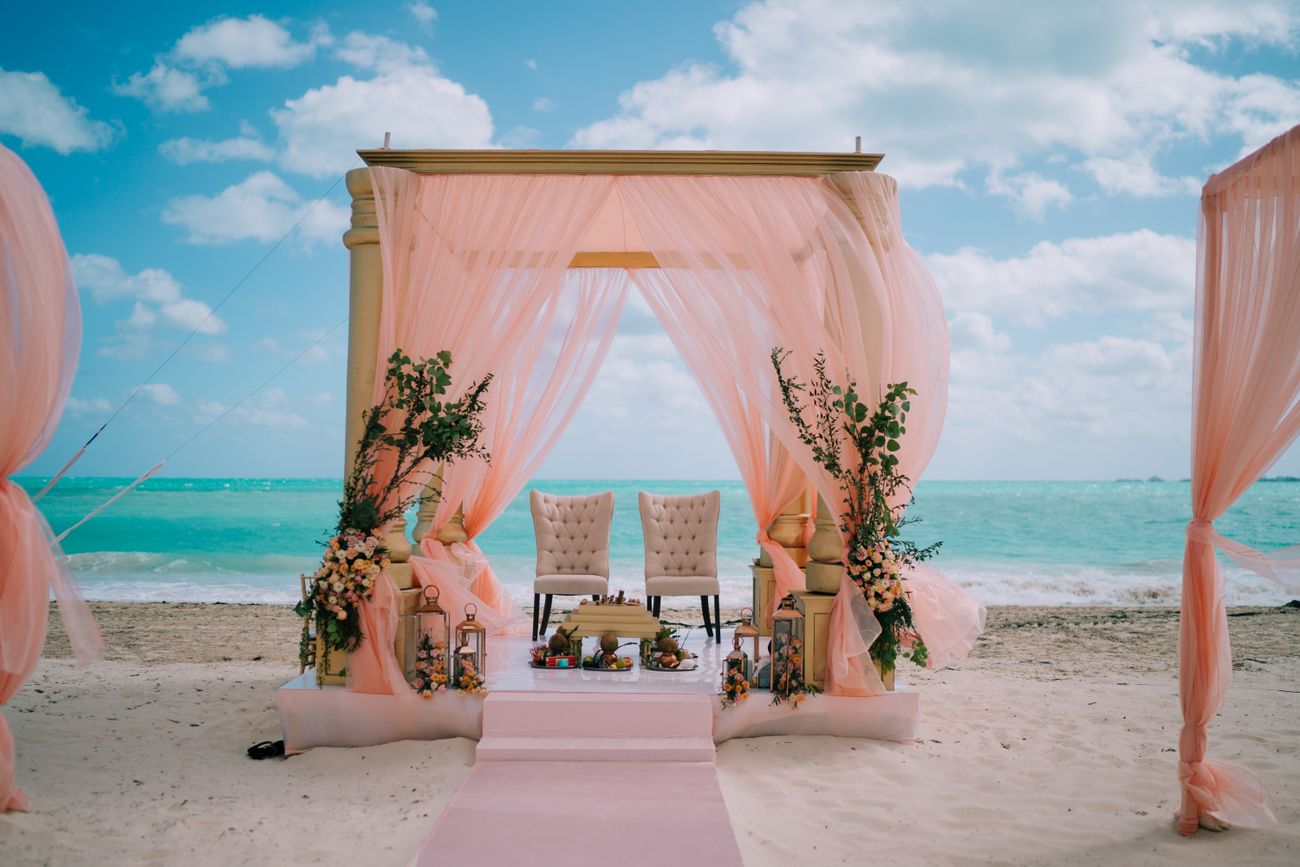 Image via Karishma and Harsh
We mean for the wedding ceremony- backdrops which are not your typical mandaps- just a pretty backdrop to exchange the jaimala or take your pheras are super in right now. 
Non-traditional florals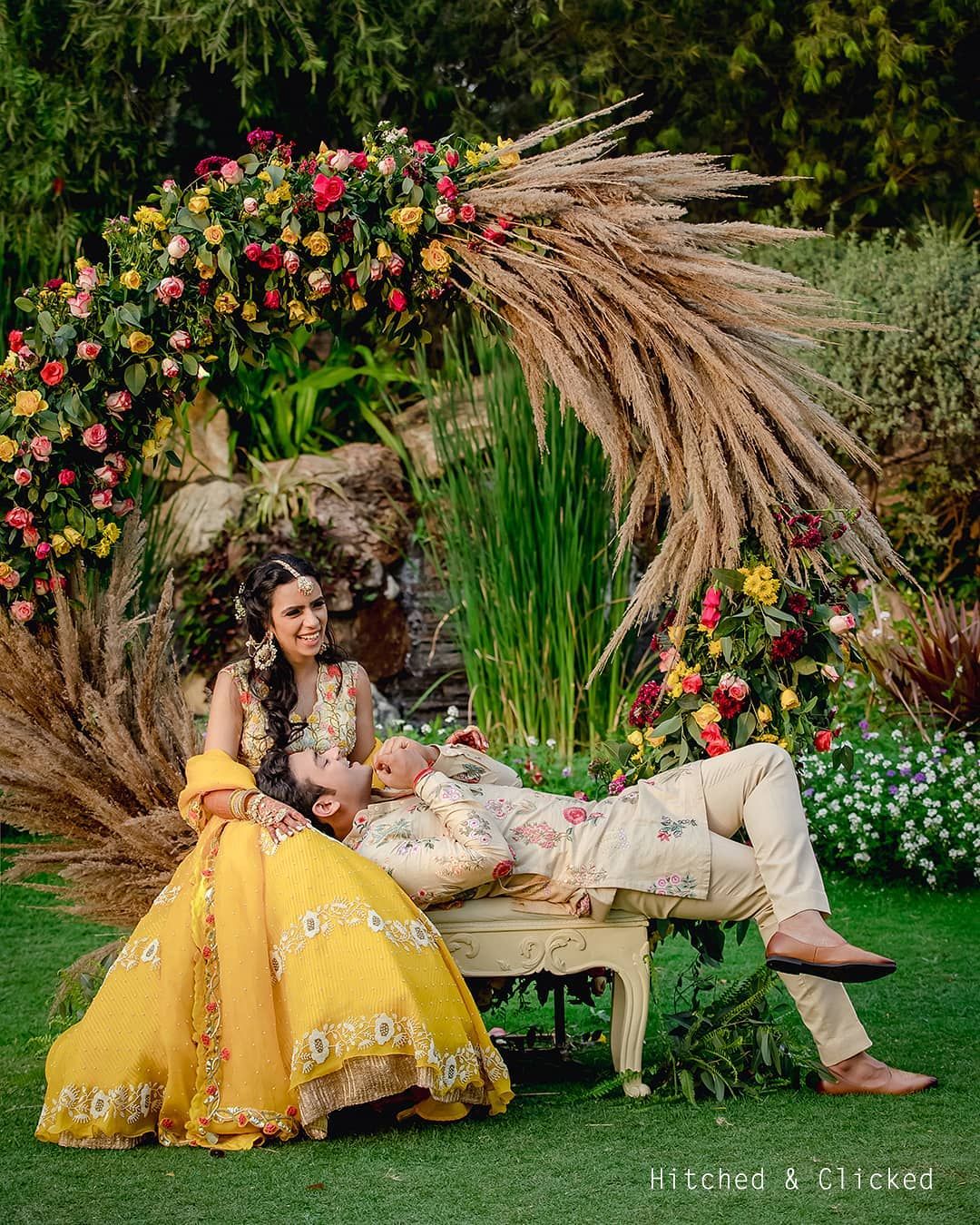 Image via Hitched and Clicked★ 4.8
Florals which are not traditional, but unique while being simple are in. Rustic florals are also trending, and you need not go overboard with them, trying to get some imported ones and all- use what you have but make the arrangements non-traditional.
Art is in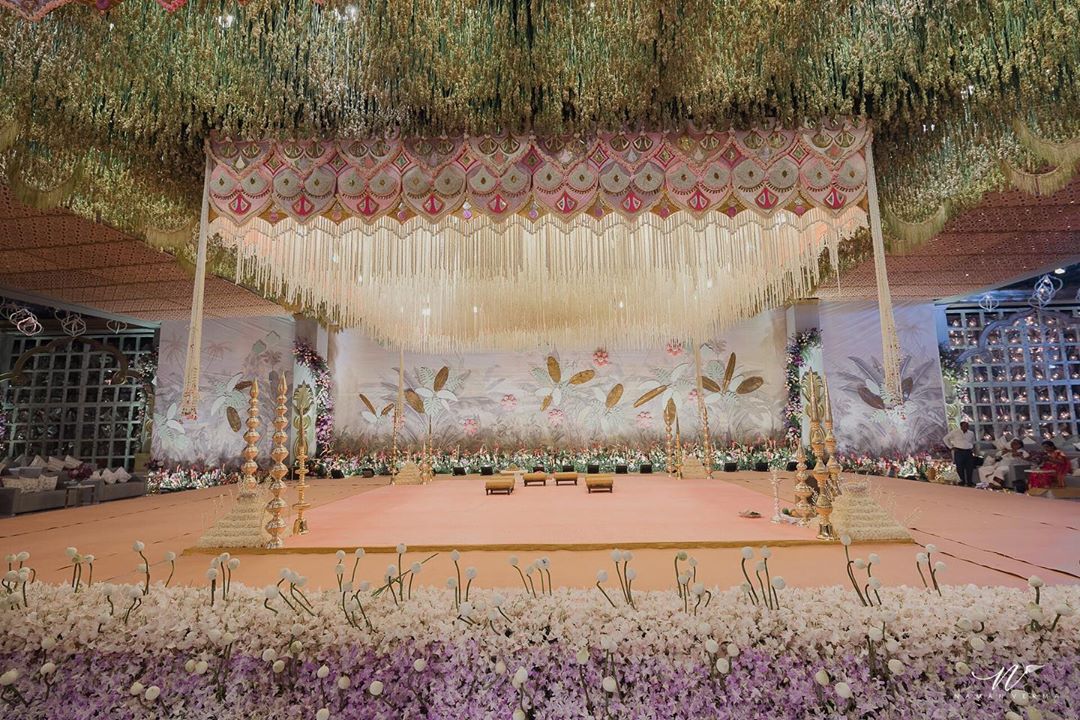 Image via Naman Verma Photography★ 4.9
Art is gonna be a trending theme for weddings this year, and the best part is, art decor is something that's pretty doable for a simple or a grand wedding- whether it's indoors or in your own backyard, or a grand wedding venue. 
Guest experiences are in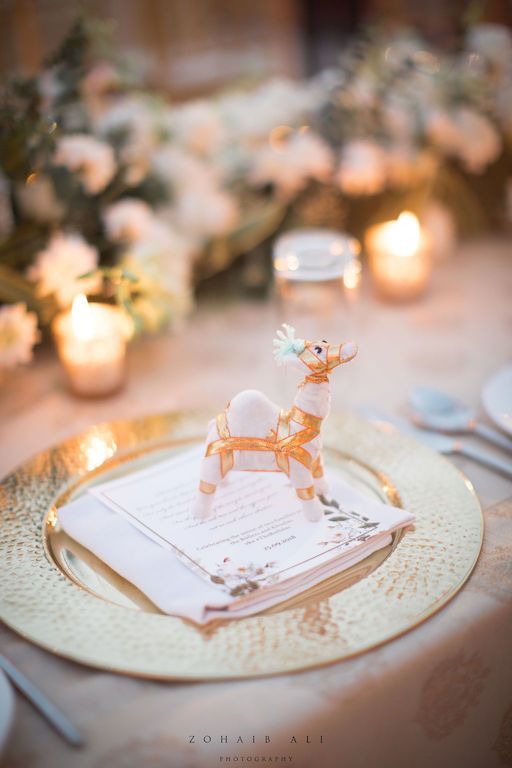 Image via Oleg & Diipa
Weddings are all about the couple, but making it special for the guests is also going to be big. Things like offering a spa station, (not a good idea right now, maybe later) or even a simple welcome or thank you hamper is a nice idea for people who make it for your special day.
ALSO READ: Bridal Wear Trends Which Will Be Big in 2020!