#Trending: Love Story Timelines, The Only DIY Decor Piece You'll Need!
BY Latha Sunadh | 27 Jul, 2016 | 1897 views | 2 min read
....Because when you find that special someone, you need to share it with the world right?  Love story timelines are totally the big thing at weddings now. They are fun, tell a story and are probably the only things guests will be interested in . Besides, imagine all the gossipy aunties who ask you about your story and you can just point to the board ?  But anyways, beyond all this, a timeline board is sweet and is a nice way to add a personal touch to the wedding.
What exactly are love timelines?
They are boards or cards or any kind of paraphernalia you use to tell your love story. The timeline works with dates and numbers - maybe the number of dates you had before he proposed or the date of your first anniversary or the day you met his folks. Whatever it is, the timeline is a simple way of explaining your love story to perfect strangers. LOL!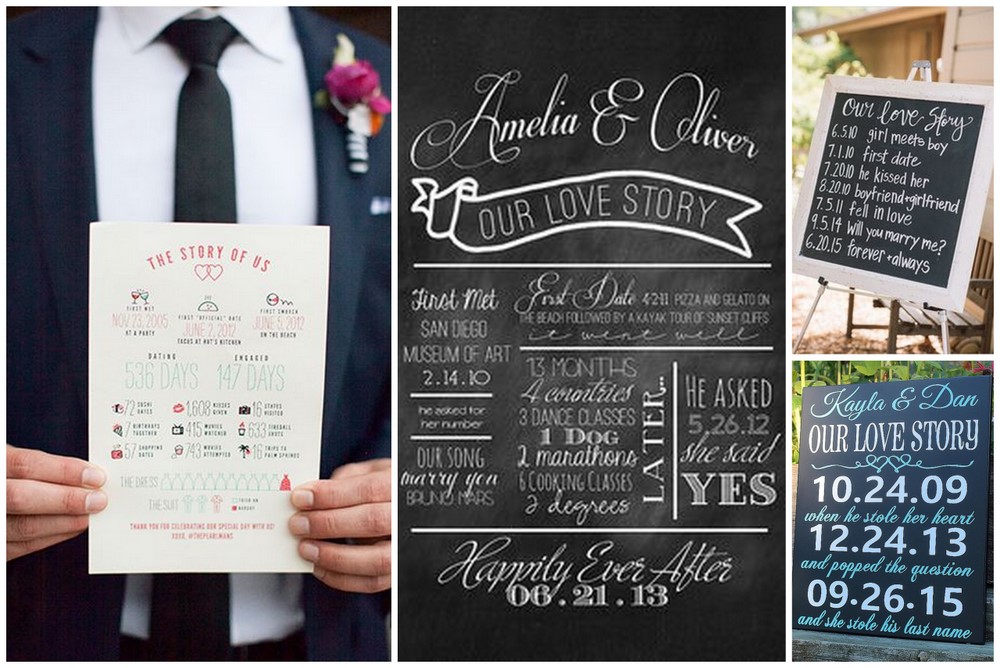 Picture Courtesy: Bridal Guide; Etsy: Princesssnap and Taylorsigns; Wedding Chicks
What are the best ways to showcase it?
We love chalkboards and that's the path most people are taking because oh so cute! But I'd say go a little wild - maybe at the back of the program sheet, a neat note on the chairs or a sweet card for the guests, a series of pictures with dates and little fun details. You go crazy! There are no clear rules here! Though I must add that a board with a nice frame can make it a nice photo-op or booth for friends and if created well, a nice decor talking point.
So, tell us, would you try the Love Timeline Board?