#Trending: Mix & Match Floral Jewellery!
BY Sakshi | 12 Jun, 2019 | 1885 views | 1 min read
Yes, who said it all has to look like its come from the same flower! Mixing and matching floral jewellery is a new trend we have come across, and it's a nice new one for the Mehendi. And this one might just be a fresher look for brides, since a lot of them are dressed head to toe in the same floral jewellery, which sometimes looks like a tad too much.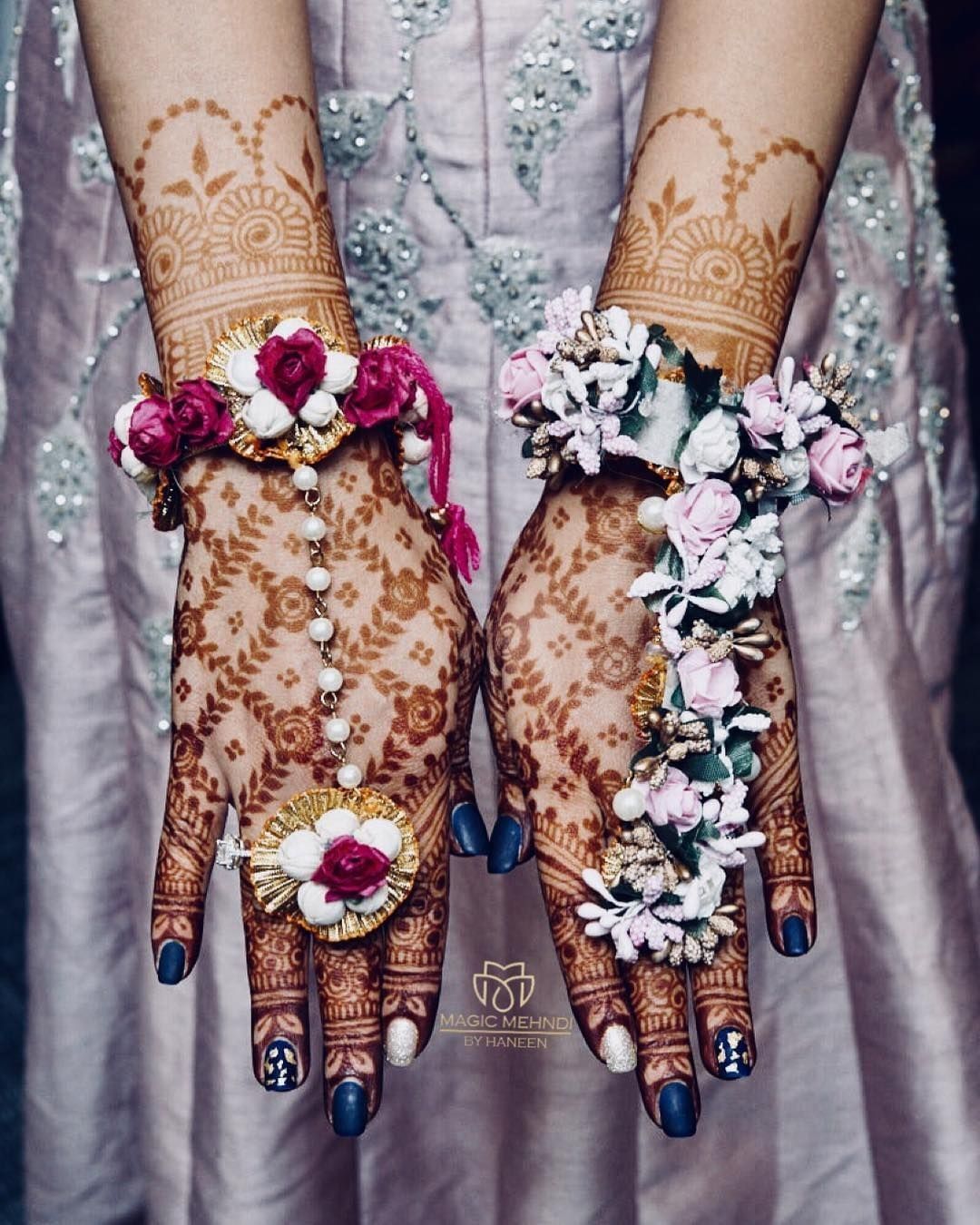 Image via @magicbyhaneen
Looks different, right? While the jewellery is definitely different, there is still something common in the two. You can also mix floral jewellery with different floral hair accessories, which also looks special.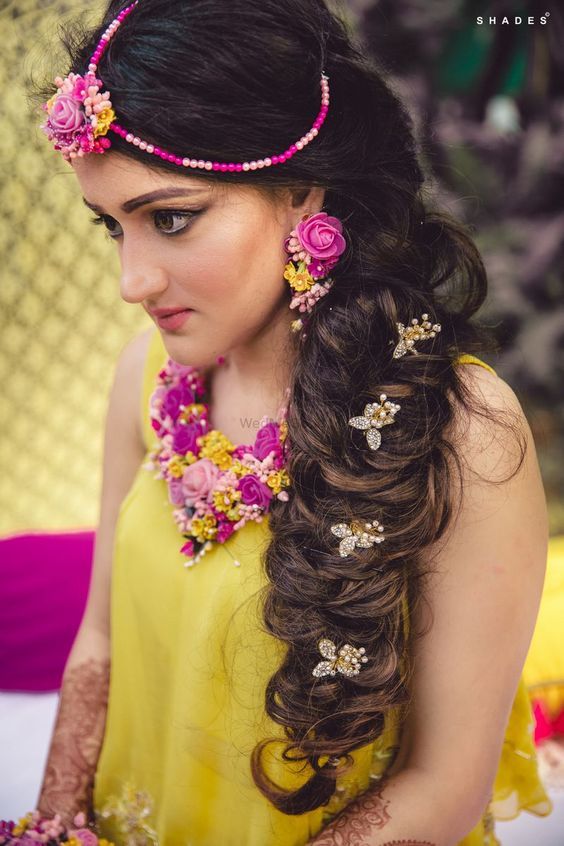 Image via Palak & Dhruv
Another nice way to do it is to mix and match floral jewellery with real jewellery or imitation jewellery, which also looks pretty amazing!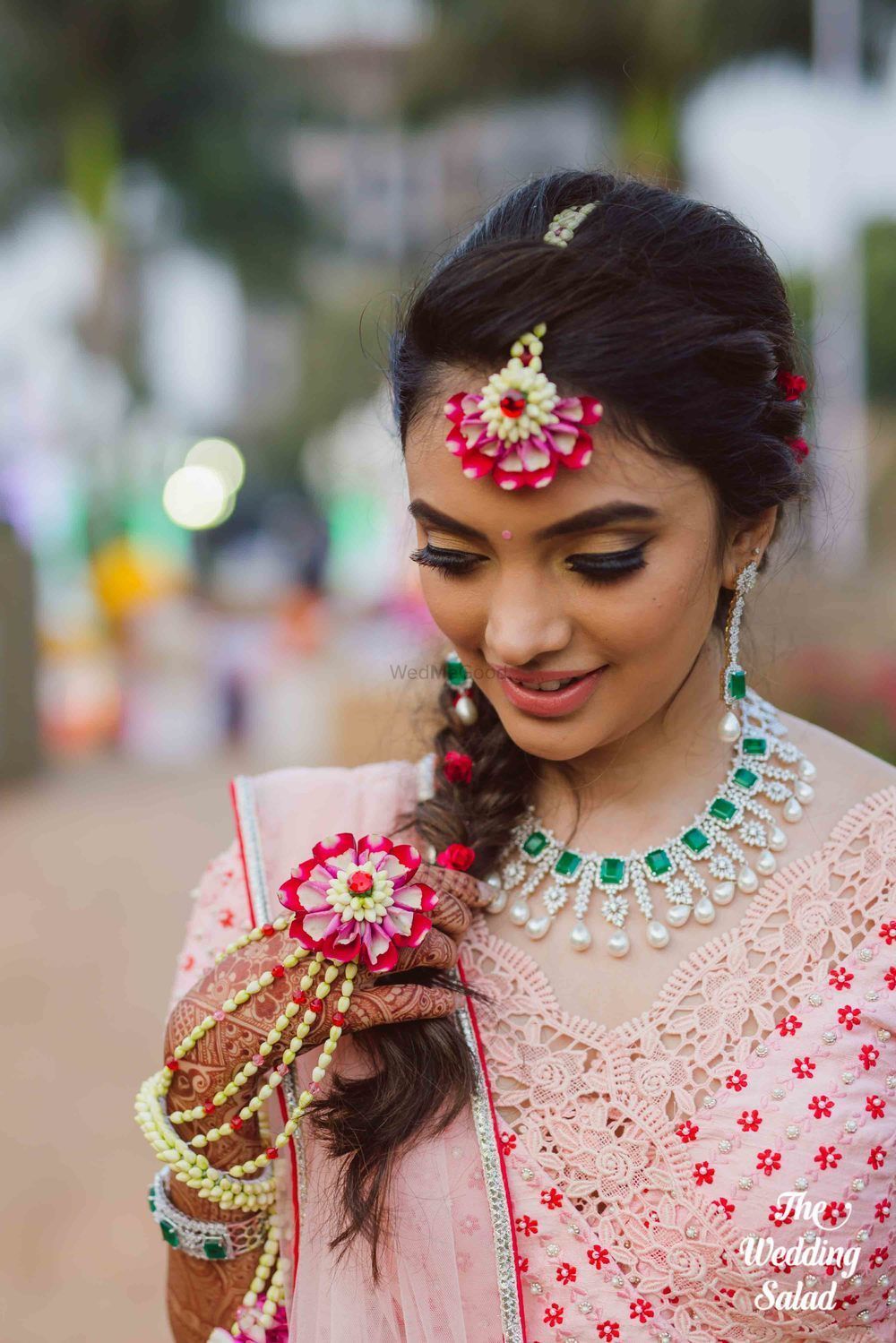 Image via Suraj & Supriya 
So, what do you think? Is this a trend you'd like to tweak for your wedding?
ALSO READ: 3 New Mehendi Jewellery Trends We Spotted Which Are Perfect For 2019!