#Trending: Multi-Strand Matha Pattis For The 2018 Bride!
BY Soha | 07 Jun, 2018 | 2088 views | 3 min read
What happens when you marry a maatha patti to a hair accessory? You get this beauty - this multi-strand concoction that's sure to take your style to the next level.
Just look at this polki gorgeousness that is making this bride's look pop! 
It wasn't an Instagram trend that just came up. Multi-strand Maatha Pattis became a big deal with #SonamKiShaadi when she wore this vintage, layered headpiece designed by her mother that everybody in Insta-town went gaga over!
Next was this beauty that's giving us big dreams - so many strands, so much style!
If you hate too much drama, try the double-layered maatha pattis....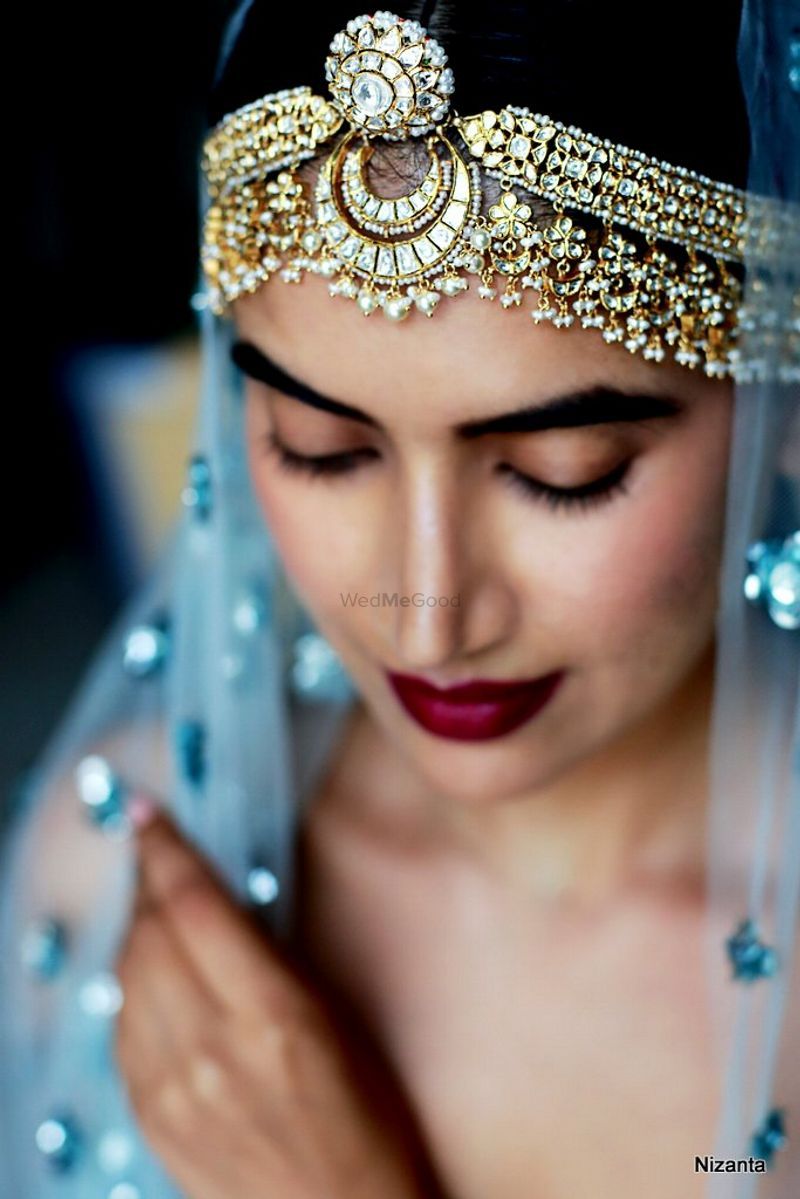 Picture via Nizanta
Double-layered matha pattis are coming back in trend, especially after the last couple of years that were all about keeping it subtle with just one statement piece. Brides these days are opting for bold matha-pattis that are no longer restricted to just a piece of traditional jewelry - they pair it up with a borla or add ghungroos or a mang-tikka element to create a unique look.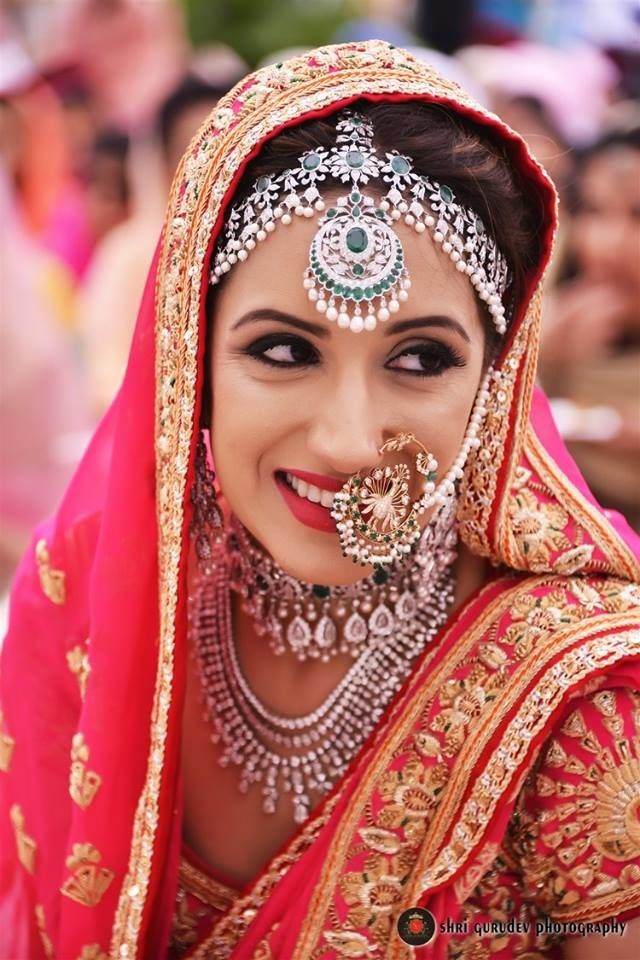 Photography by Shri Gurudev Photographers★ 2.6
Who said matha-pattis have to be in shades of gold? Brides these days are also experimenting with unconventional ideas and designs., like this bride who paired a diamond and emerald matha-patti with her red lehenga and redefined the trend altogether!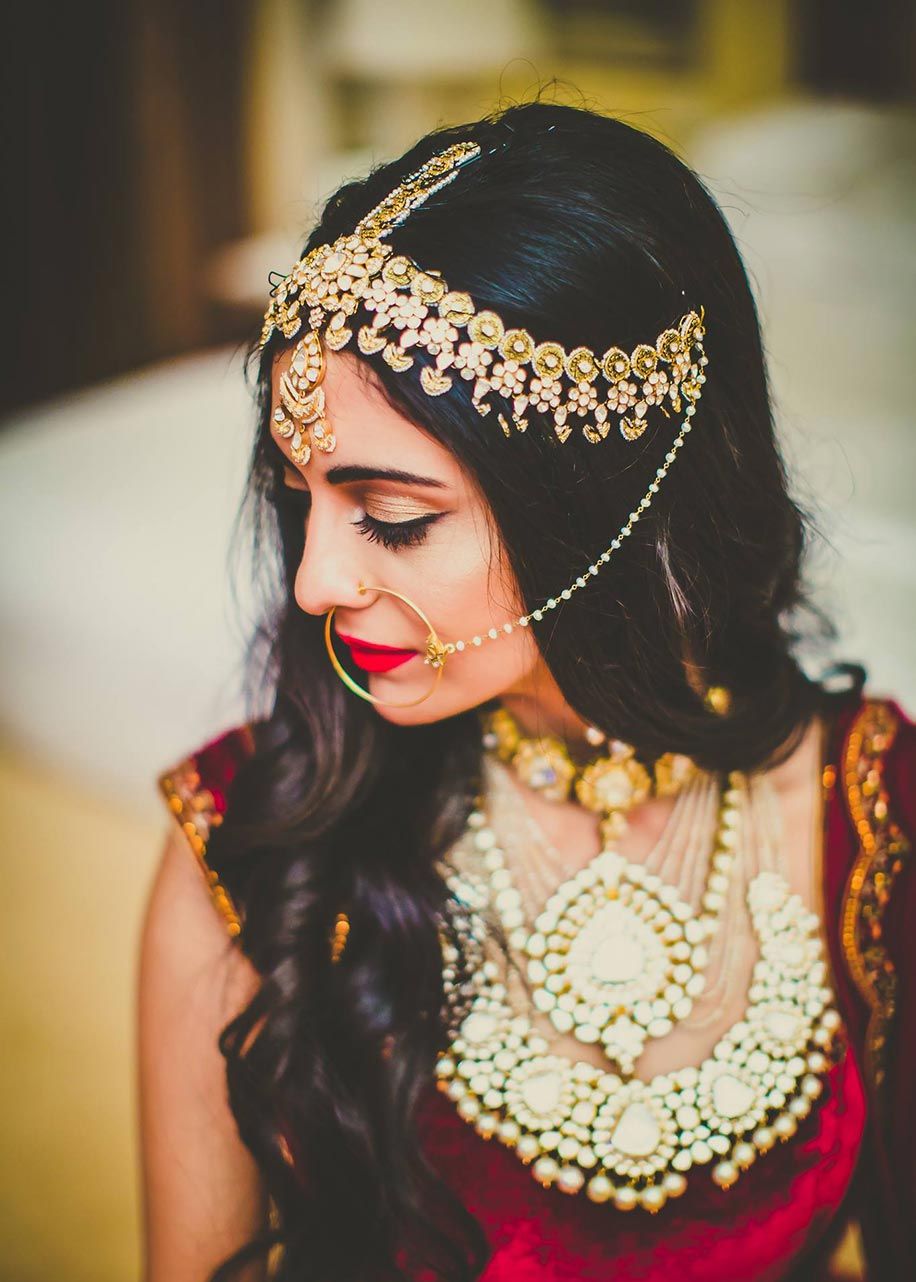 Pictures via Pinterest
Traditionally, matha-pattis were made using diamonds, uncut polkis and south sea pearls - all incorporated in eye-catching designs to showcase their style. But nowadays you can get them made in a variety of shapes and sizes with unique additions like semi-precious stones and coloured stones.
So girls, what do you think -is this multi-layered matha patti trend a hit or a miss?