#Trending: Terracotta Jhumkas For Funky Mehendi Jewellery!
BY Sakshi | 30 Mar, 2020 | 1317 views | 2 min read
If you're a bride or even a bridesmaid looking for a fun way to add a pop of colour to your monotone outfit, or even contrast with it, while being on a budget, then here's a new form of jewellery for you! Yup, jewellery made from terracotta is gaining popularity, and it's a fun idea for when you want something funky and colourful without breaking the bank.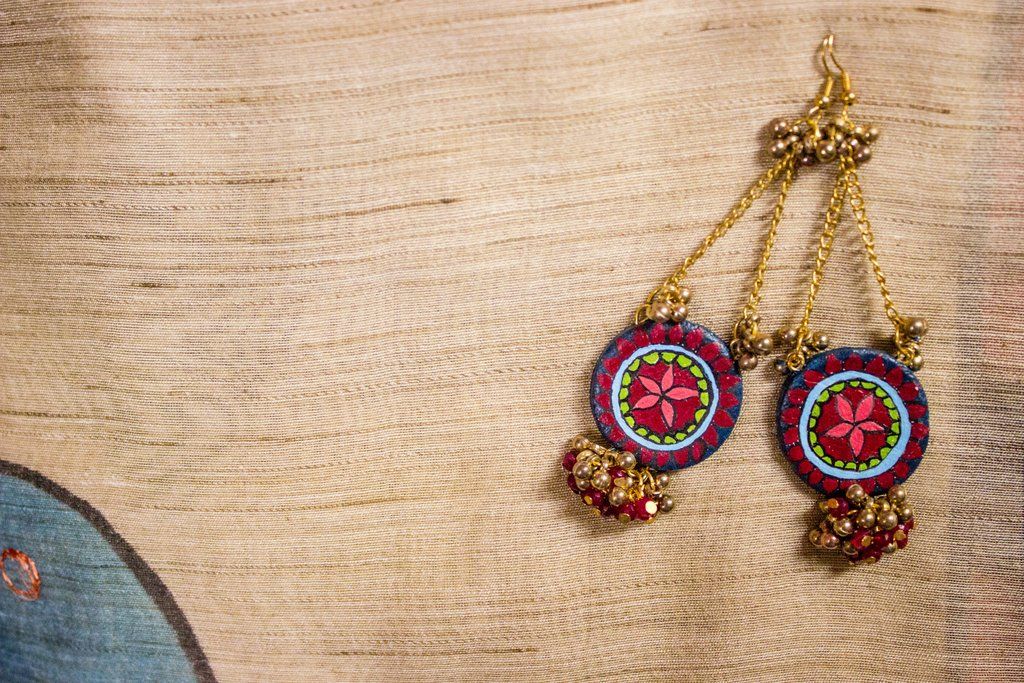 Image via Panigh
Quite funky, right? These we feel are perfect for a pop of colour for something like the mehndi, and you can have quite a few since they are quite cheap- in the INR 100-500 category per pair. And so many designs to choose from! They even have the double jhumka style we love!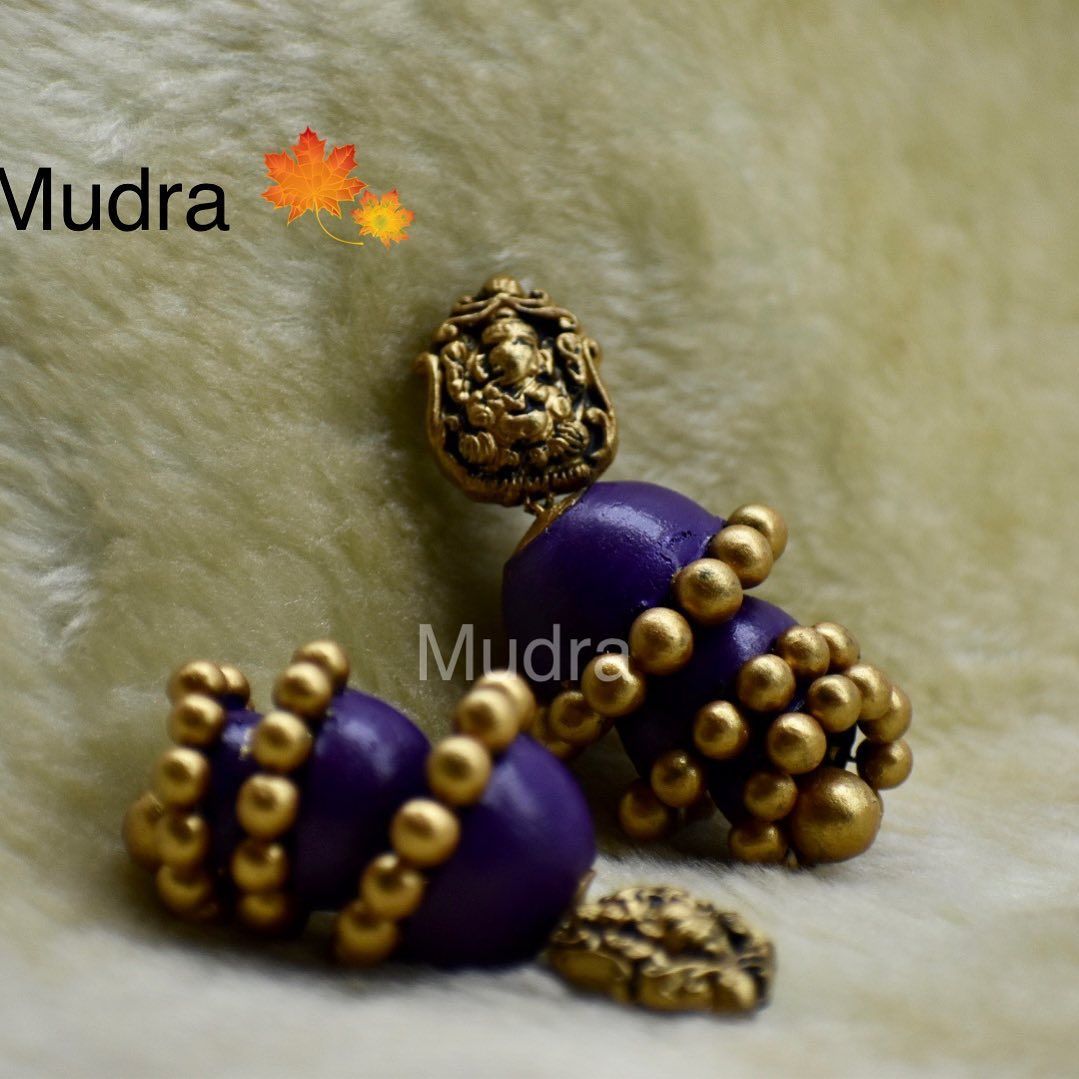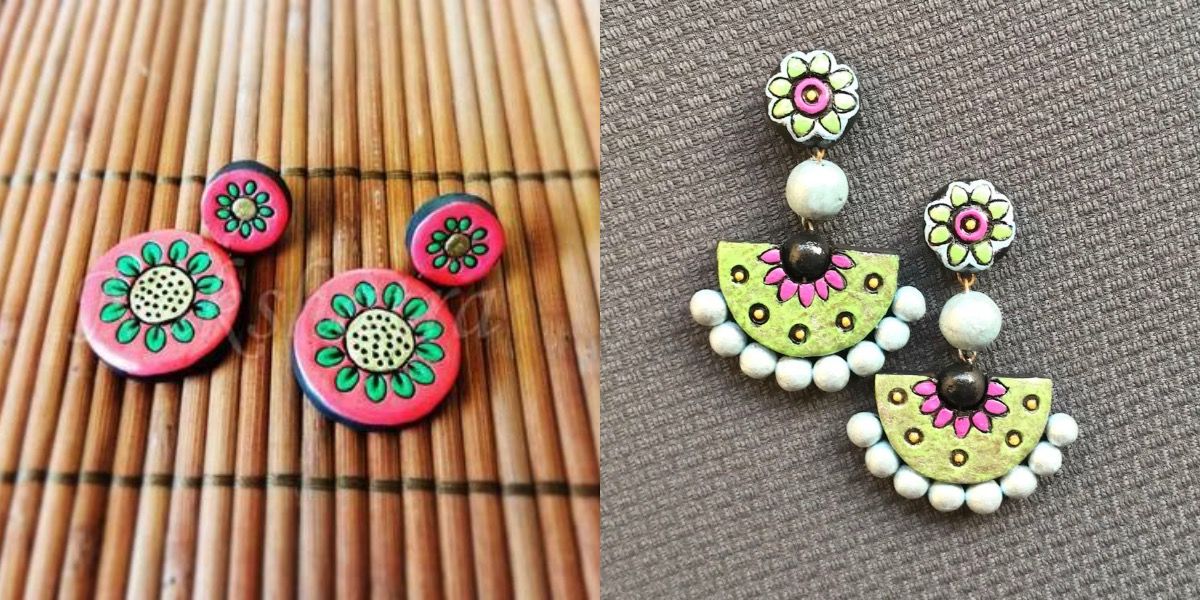 Image via mudracreations, Indiamart and Snehcrafts
So basically, these are earrings made from clay which are then hardened with heat and worked on for designs, which could include modelling it and adding things like beads and finally painted in the desired colours. Since it can be worked around with fairly easily, that's why there are so many options and designs! Very versatile!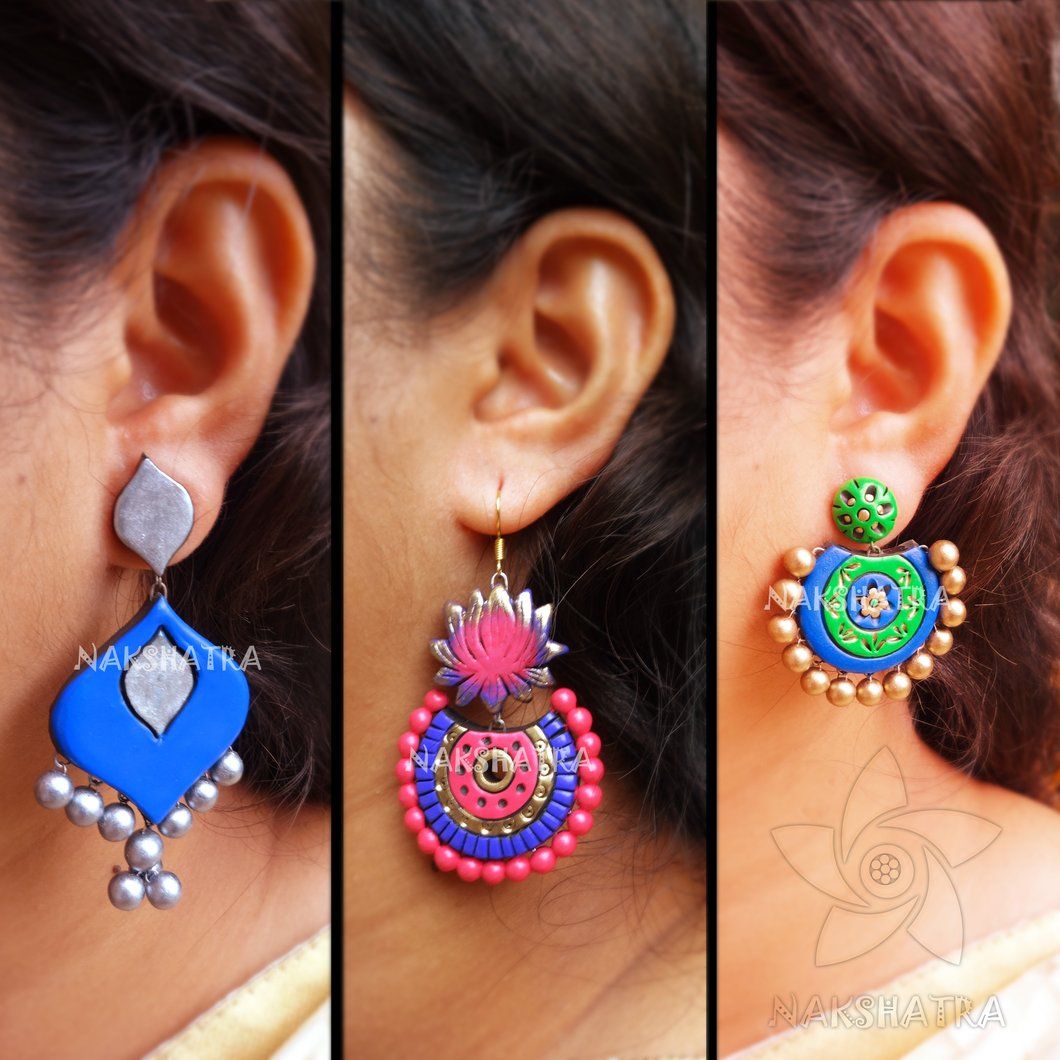 Image via Nakshatra Terracotta
After enamel work and threadwork, these seem to be becoming popular, and looking at the variety of designs and colours they have, they're quite easy to wear with loads of outfits! And if you're looking for necklace sets for your mehendi as a bride, then there are tonnes of pretty options for that too!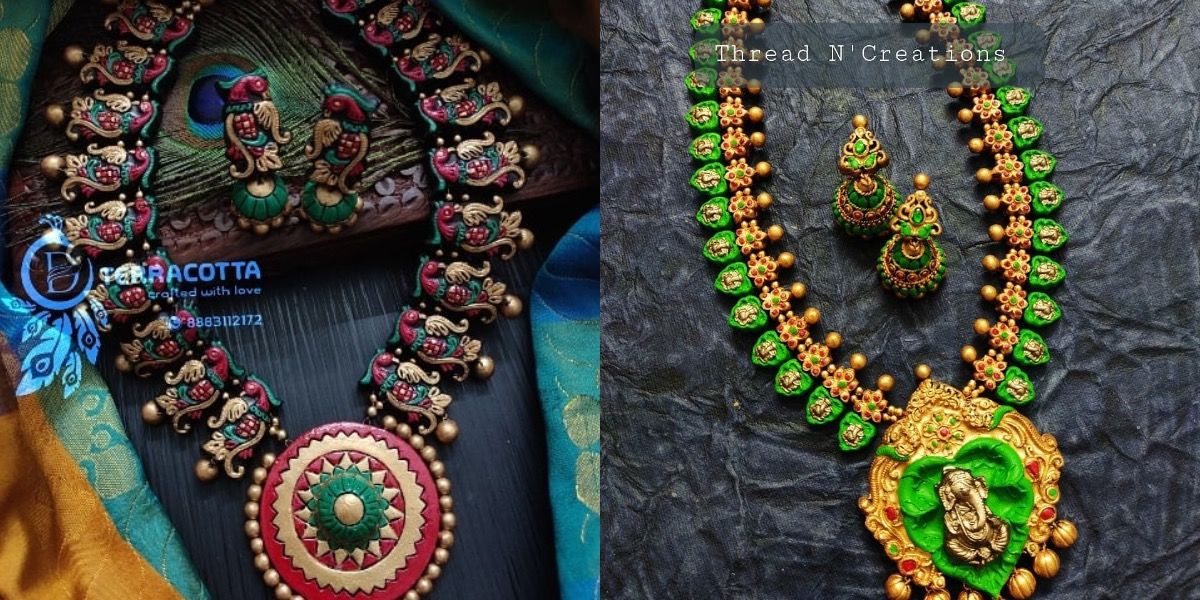 Images via d_terracotta_by_obuushasenthel and threadncreationsofficial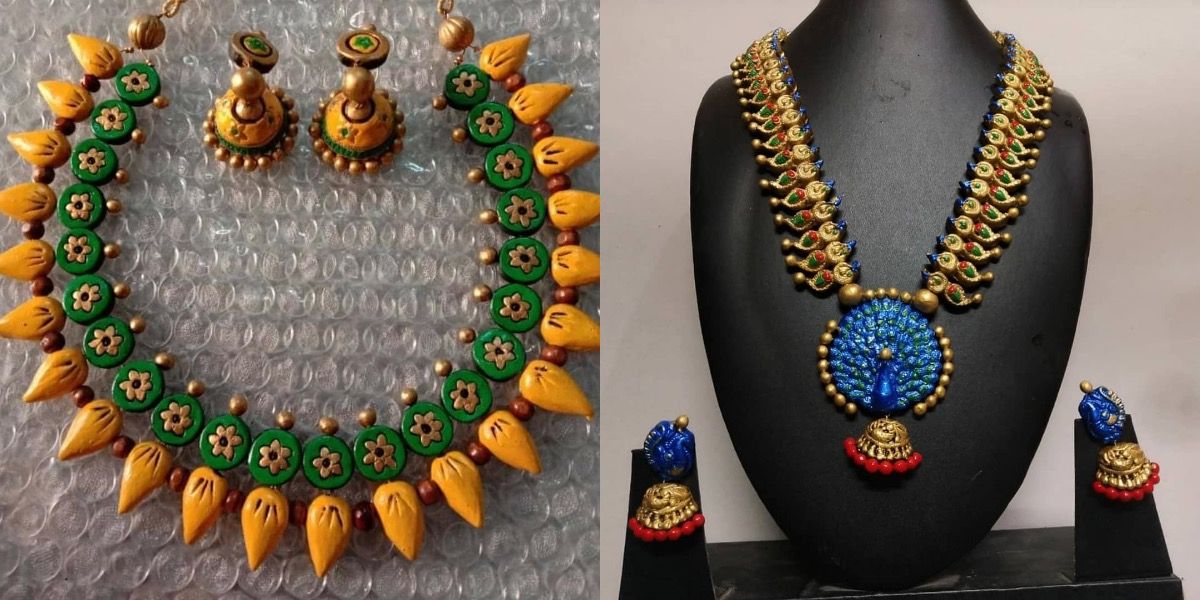 Image via love_with_threads
So, what do you think? Are they something that suit your style?
ALSO READ: OTT Earrings We Are Totally Crushing On!