Trendy New Blouse Back Designs That'll Make Heads Turn!
BY Sakshi | 19 Feb, 2020 | 6699 views | 2 min read
While we end up stressing on our blouse necklines and sleeves most of the time, we forget it's the blouse back that is capable of stealing a lot of the credit. It's 2020, and there are some amazing ideas and inspiration out there, be it for a saree or a lehenga, and here are some of the ones we highly recommend!
This one which is so new and dainty!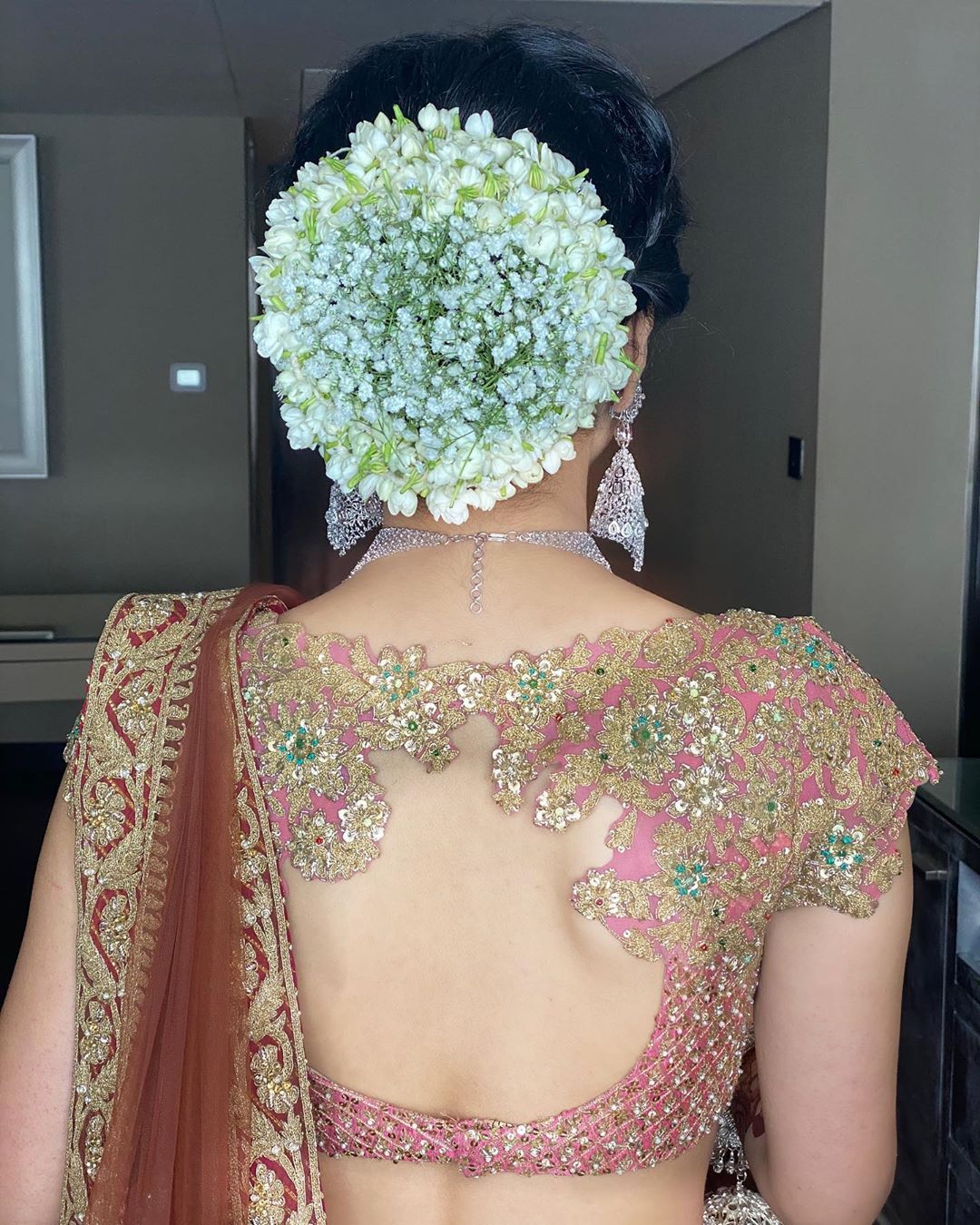 Image via Ritika Kadam★ 5 ; Outfit by Rimple and Harpreet Narula★ 4.9
Super pretty and delicate right?
This one with the ruffles and the beads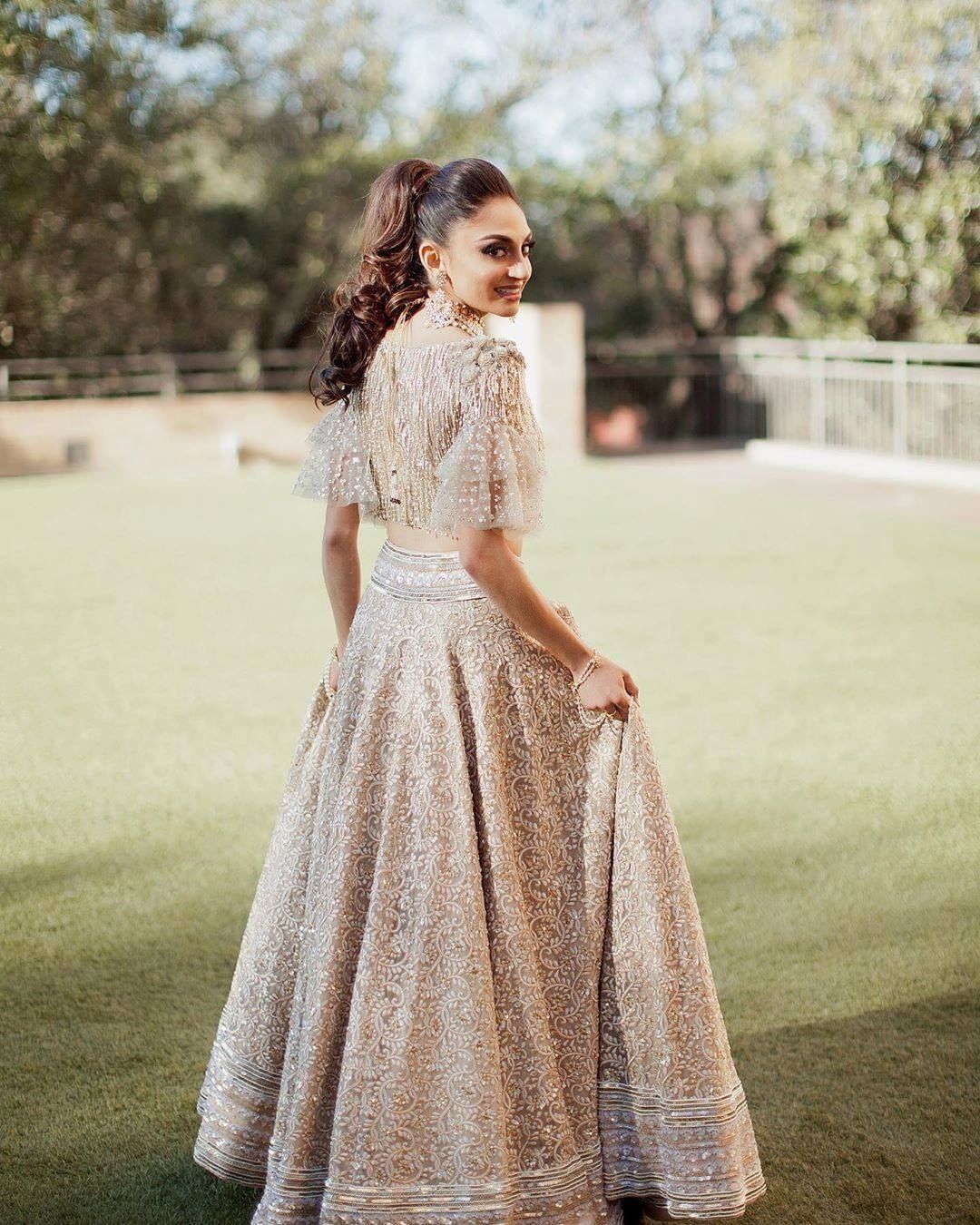 Image via Ivy Weddings
Now isn't that a gorgeous one by Neeta Lulla? Dainty and princess-like!
This one that has our heart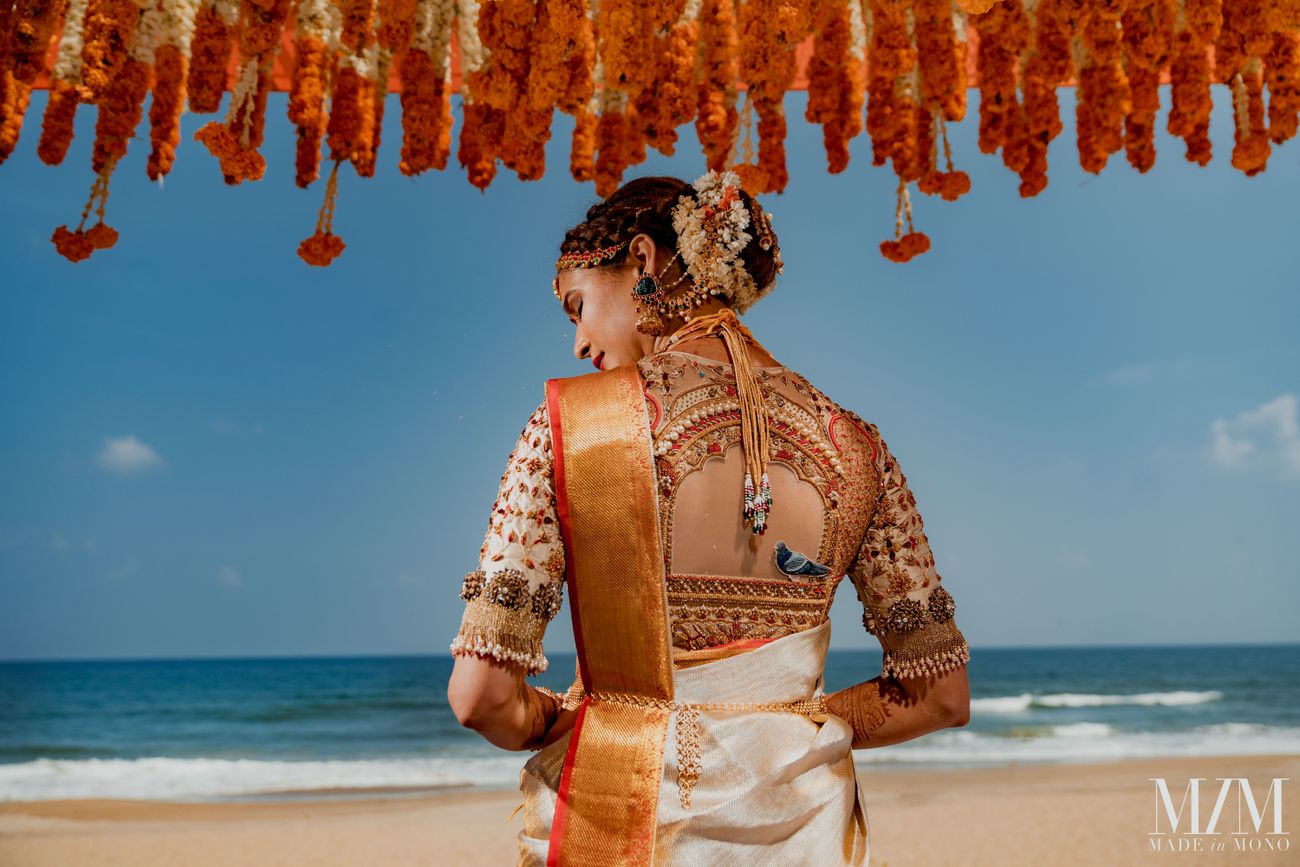 Image via Made In Mono
Now that is one stunning blouse isn't it? That back is capable of stealing limelight, and we love it!
Uneven edges that stand out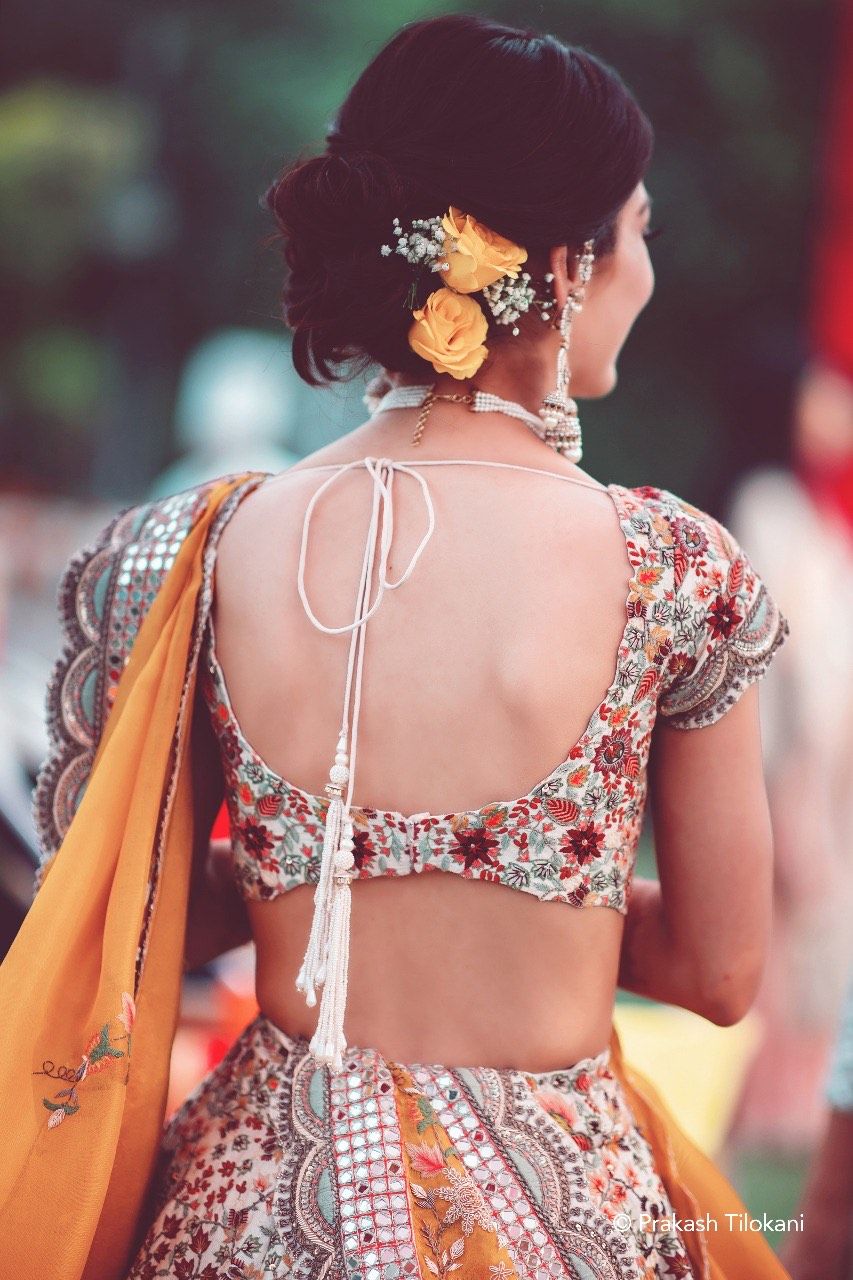 Image via Reha & Mohiitt
Uneven scalloped edges are really in, and while they look a little raw, they do stand out and look unique!
This one that takes backless to a new level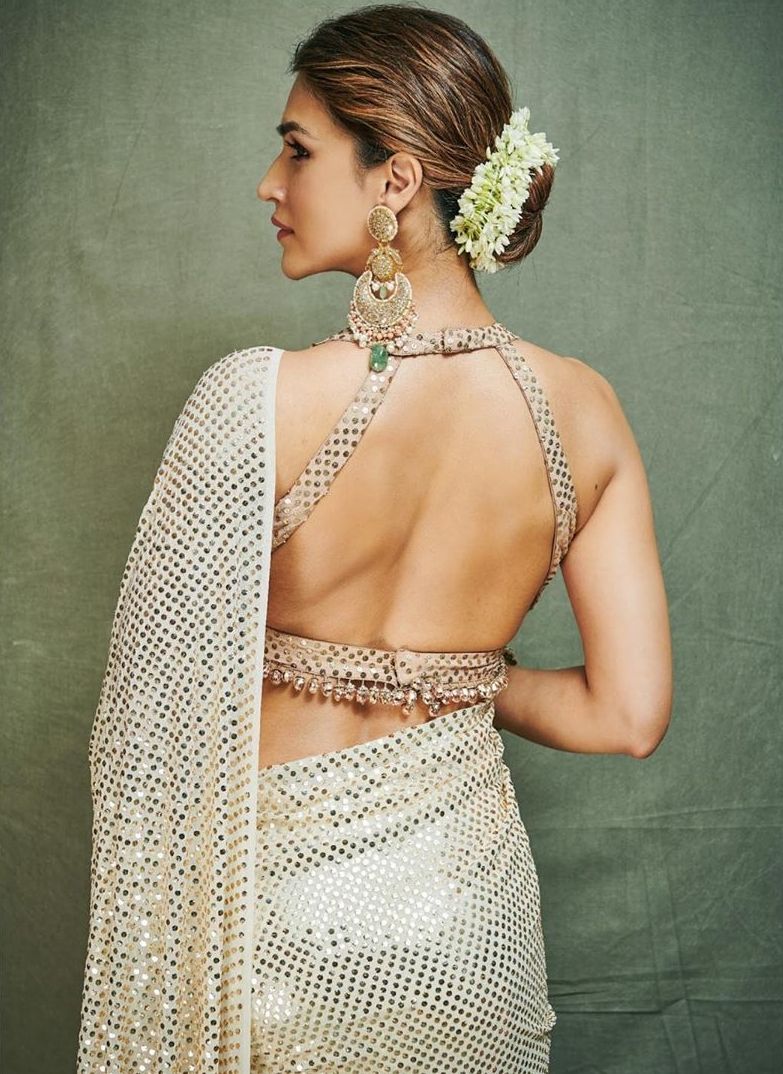 Image via kritisanon
That's a gorgeous blouse back, isn't it? If backless is what you want, then this is a great pick!
Something scalloped and extra pretty!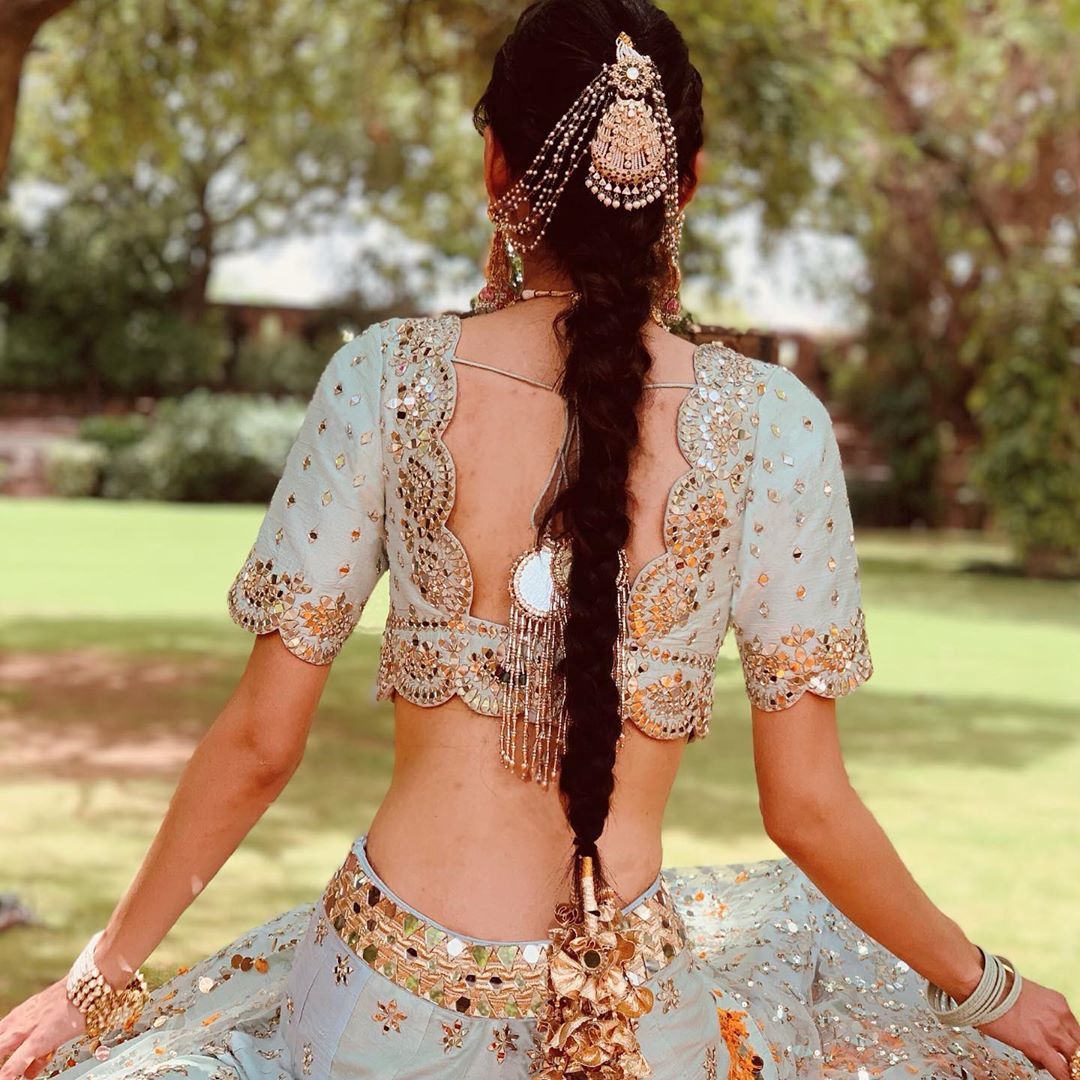 Image and outfit via Abhinav Mishra★ 4.9
Raw edges are in, and scalloped edges even more so!  
This prettiness that's stunning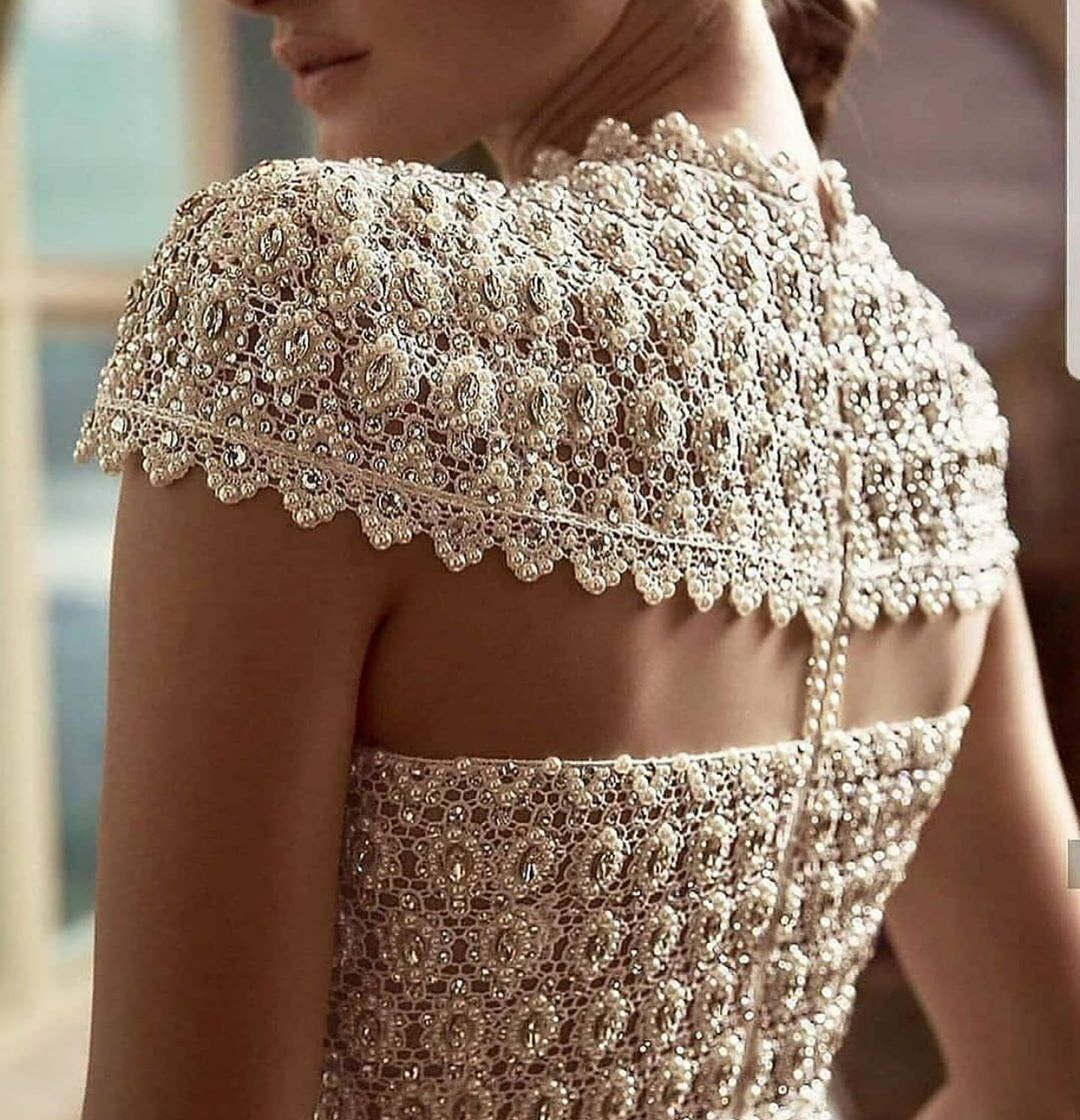 Image via Pinterest
This one is such a pretty blouse back design- stunning for a saree or a lehenga. 
These racer-back style blouses which are pretty smart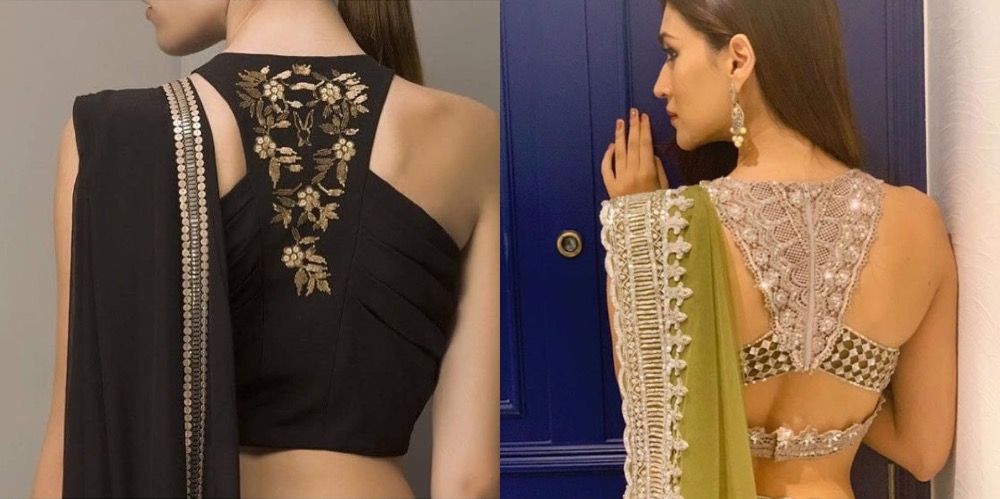 Image via Pinterest
This one is also such a fresh new design which looks unique!
Pretty with pearls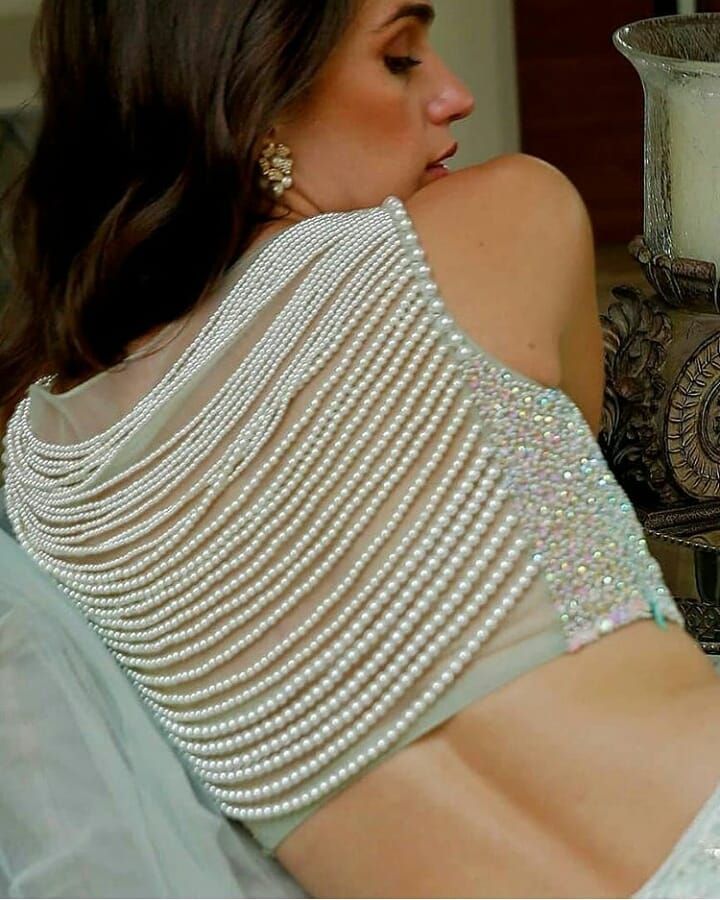 Image via Pinterest
Strings of pearls together on the back, which look stunning!
Or who thought shells could look amazing on a blouse?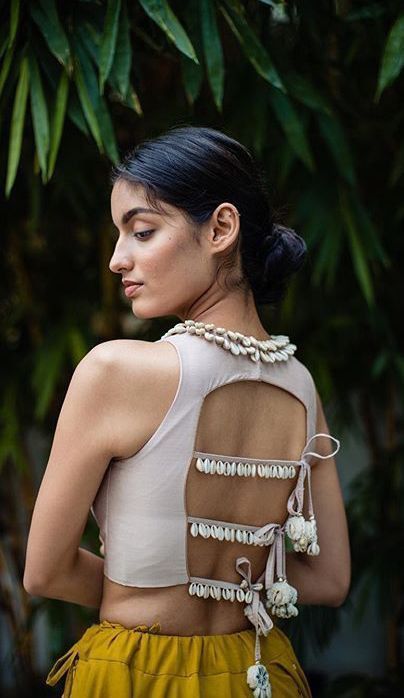 Image via Pinterest
Shells on the blouse back? Yes please!
This one with the ties that's striking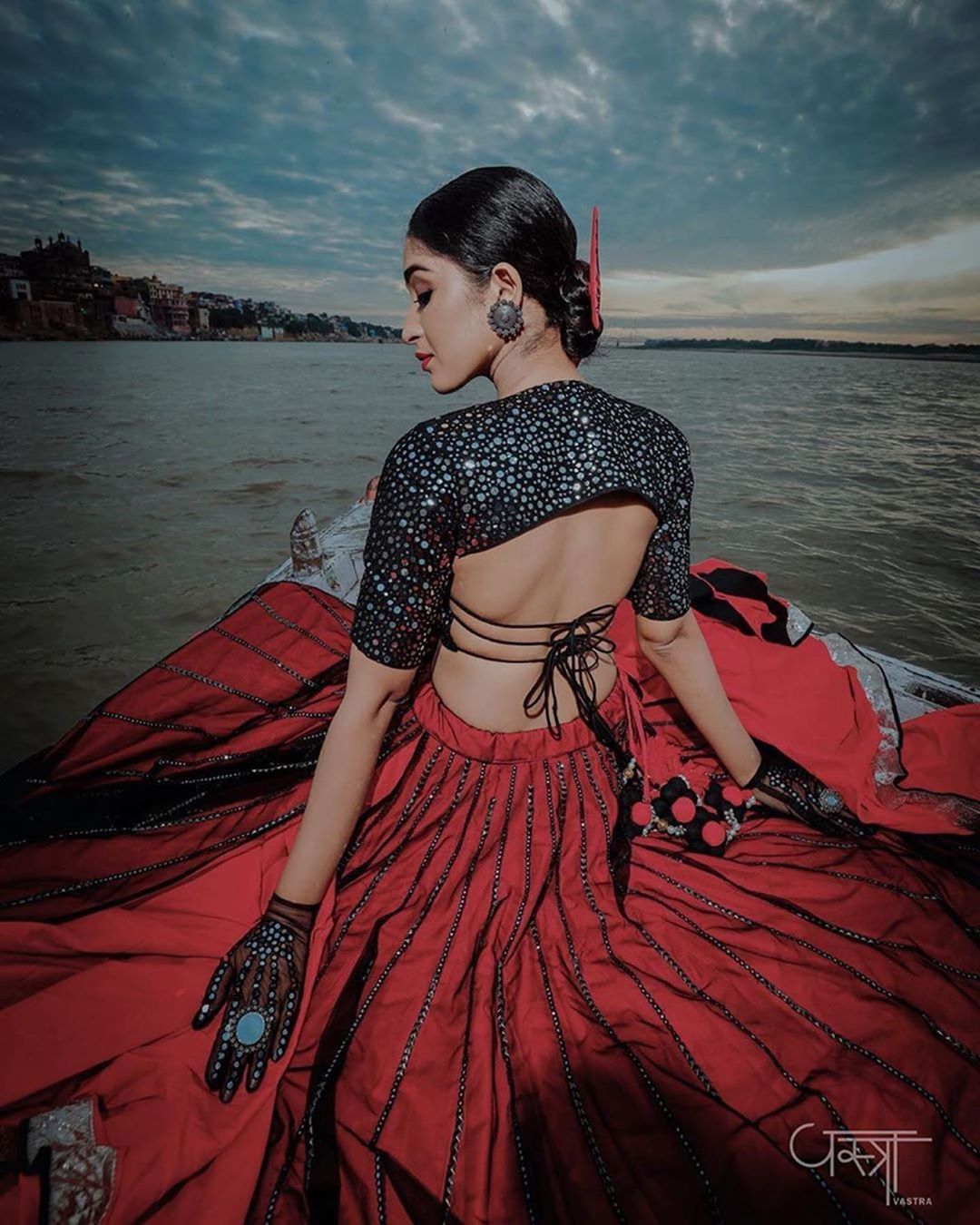 Image via FF Studio
We love blouses with tie ups, and something like this looks trendy without looking tacky. 
A geometric cutout which looks impressive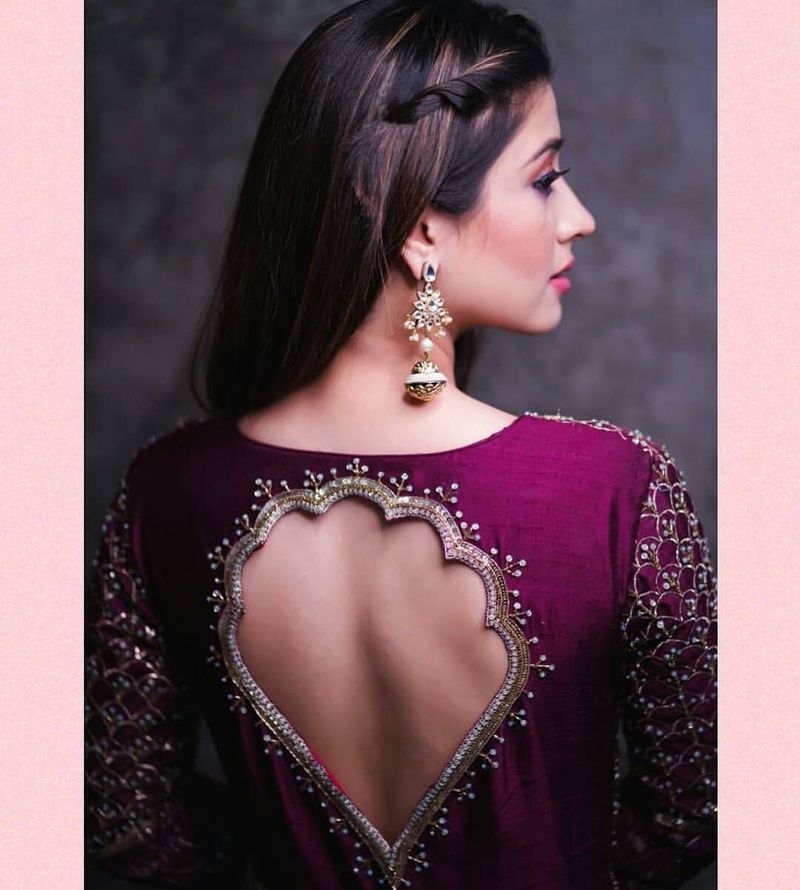 Image via Pinterest
Geometric keyhole style designs are also in, and unique designs really do make the look stand out.
Something minimal and trendy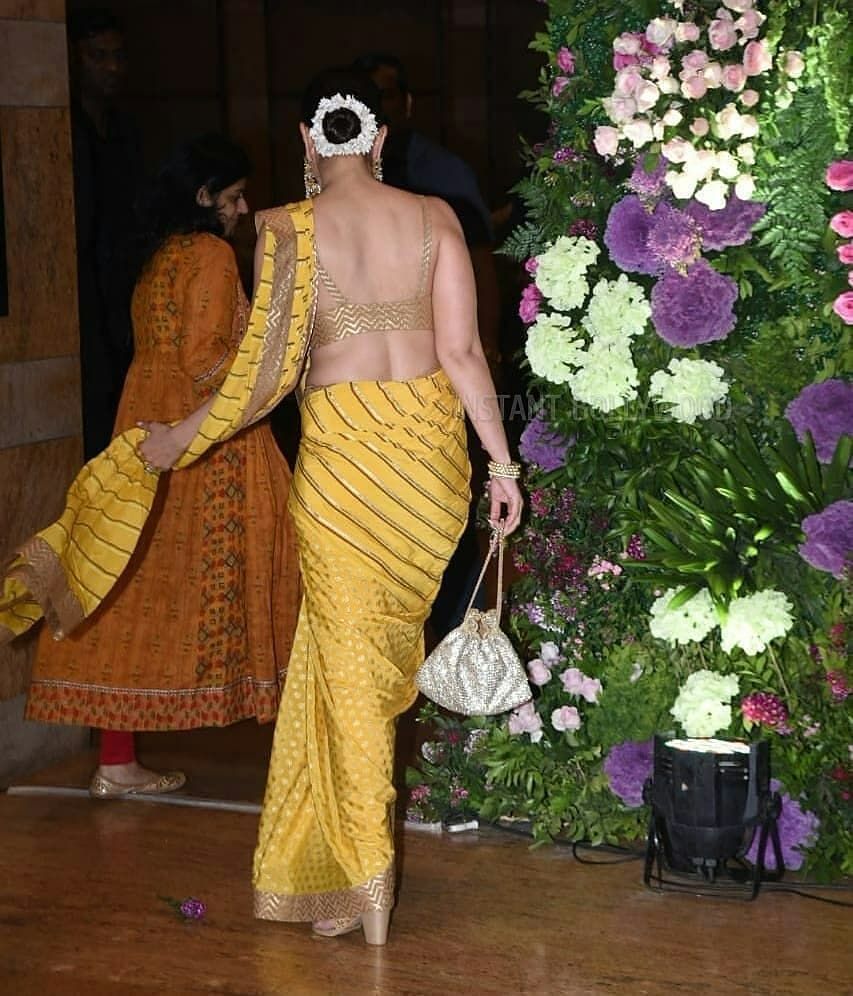 Outfit by Nikasha★ 5
Minimal and so so smart! Love how it blends in beautifully.
Tassels that transform the whole look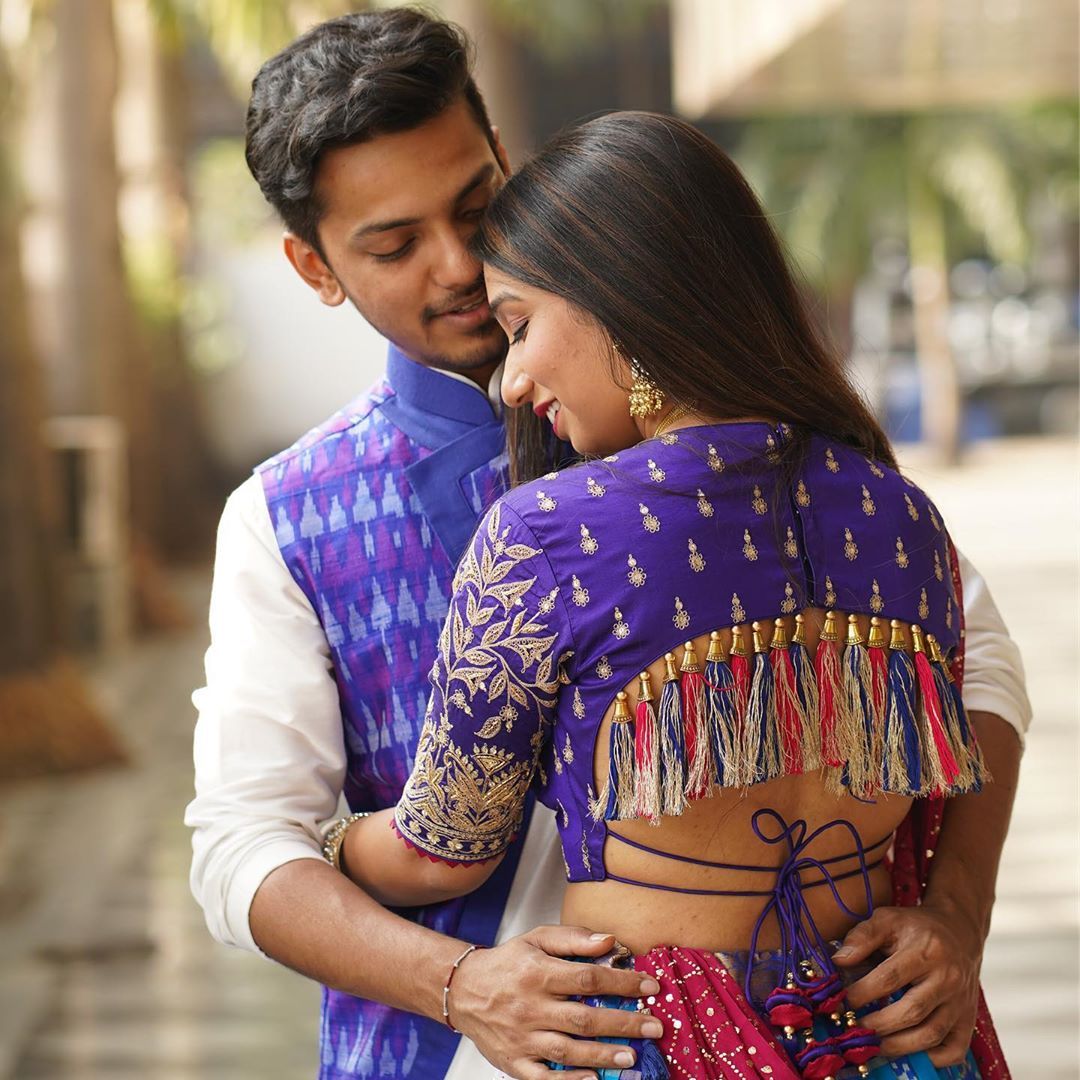 Image via @maitrimehtalabel
Tassels on blouses have been in for a while, and seem especially popular with South Indian brides!