#VirtualProposal - This Bride-To-Be Locked Her Best Friend Down!
BY Garvita | 21 Apr, 2020 | 2955 views | 4 min read
These millennial couples never fail to disappoint us! How, if you may ask? Well, with everything being so gloomy around due to the Coronavirus outbreak and wedding industry being affected the most, our nouveau couples are brightening up our days with never thought before ideas. The other day we were going gaga over the couple who had a wedding over a video call, and then, we received this insane, full of love virtual proposal.. which made us shed happy tears, btw!
Deepali & Harsh were supposed to get engaged on the 11th of April, but unfortunately due to the lockdown, they had to push the function to a later undecided date! *sigh* But guess what, instead of sulking over it Deepali decided to make this day special for both of them and crafted some magical memories.
The bride-to-be & her squad choreographed the song that they were initially going to do for him on the engagement, and through a Zoom call, popped the question! Oh boy, his expressions were priceless. Drive through for all the deets & the cutesy video.
Meet Deepali & Harsh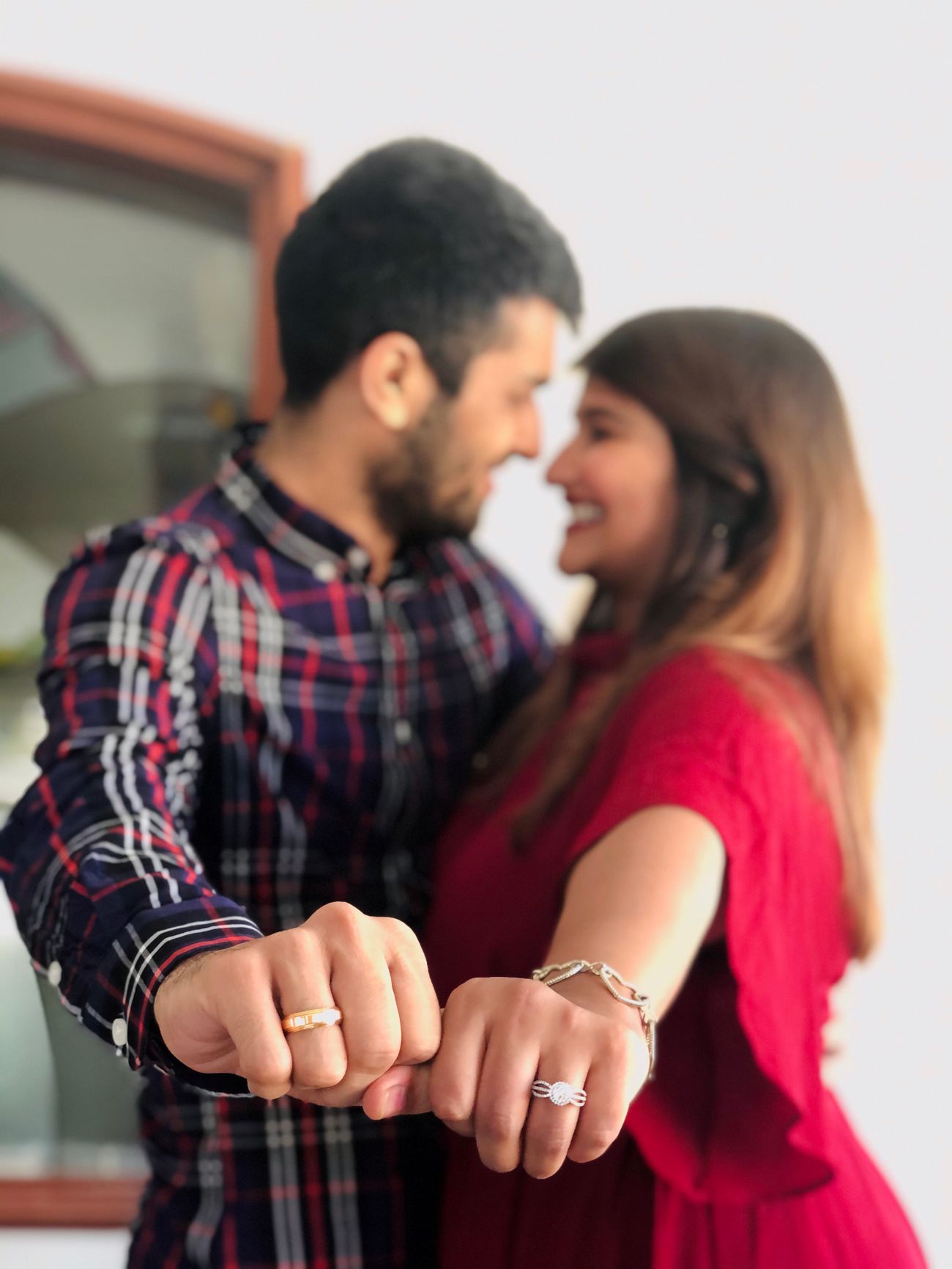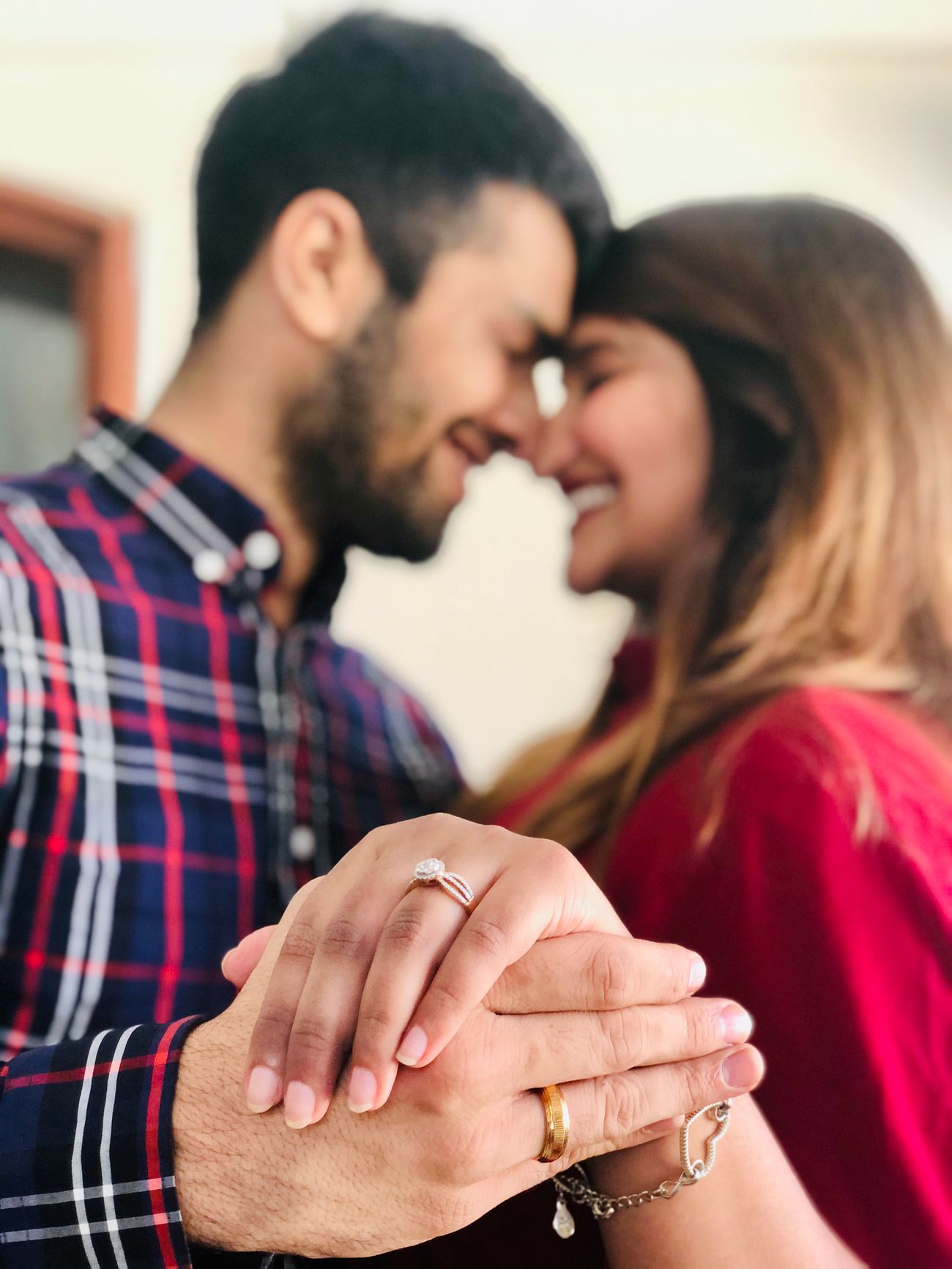 Their Story
Harsh (or Hush, as I call him) & I have been best friends for the past 10 years and we've literally seen each other at our best and worst. We've cried about our ex's and tried to pair each other up with others too; but we never gave 'being together' a chance because it always felt like we'd adulterate what we have or even worse, lose each other altogether - and that was not an option!
I don't know if it was just time or the constant pushing from friends, or just his patience and unconditional love that eventually made us take the leap! And when we finally did, we didn't think we needed to give ourselves like a year of dating or anything to know if this was the right thing to do; we just knew it!
We've been together since October 10th now (my birthday), but officially only since January 16th - that's the day both our parents met
I've never been happier, I have never seen him happier and well that's more or less our story - Two oblivious best friends who finally got played by Cupid!
The Proposal
Fun Fact, I am a wedding planner running The Crimson Circle; and after having planned so many weddings with all the shor sharaba and bling, I still want nothing but an extremely simple wedding with our closest group! However, when COVID decided to ruin our Engagement Day, I had to do something grand yet fun and cute and make it a day to remember!
So my girl gang and I choreographed "Yeh Ladka Hai Deewana" from Kuch Kuch Hota Hai - a song that is totally made for him. A 1000 WhatsApp messages, a few Zoom call practices between the time zones of India, USA and Dubai, and hand-drawn red hearts with childhood crayons later - we were ready to go!
On the 11th of April, I sent across a letter with the Zoom call details and a Cake that I baked for him to his house at around lunchtime. (Totally helps that he lives 2 minutes away!)
With the help of my Brother in Law, Mihir, who set up the call on the television for Harsh and made sure he was dressed; and my siblings, Nirav & Vrutika, who played my choreographer & DJ, and obviously my Girl Gang who danced along - we successfully pulled off my little #VirtualProposal!
How did we get the rings?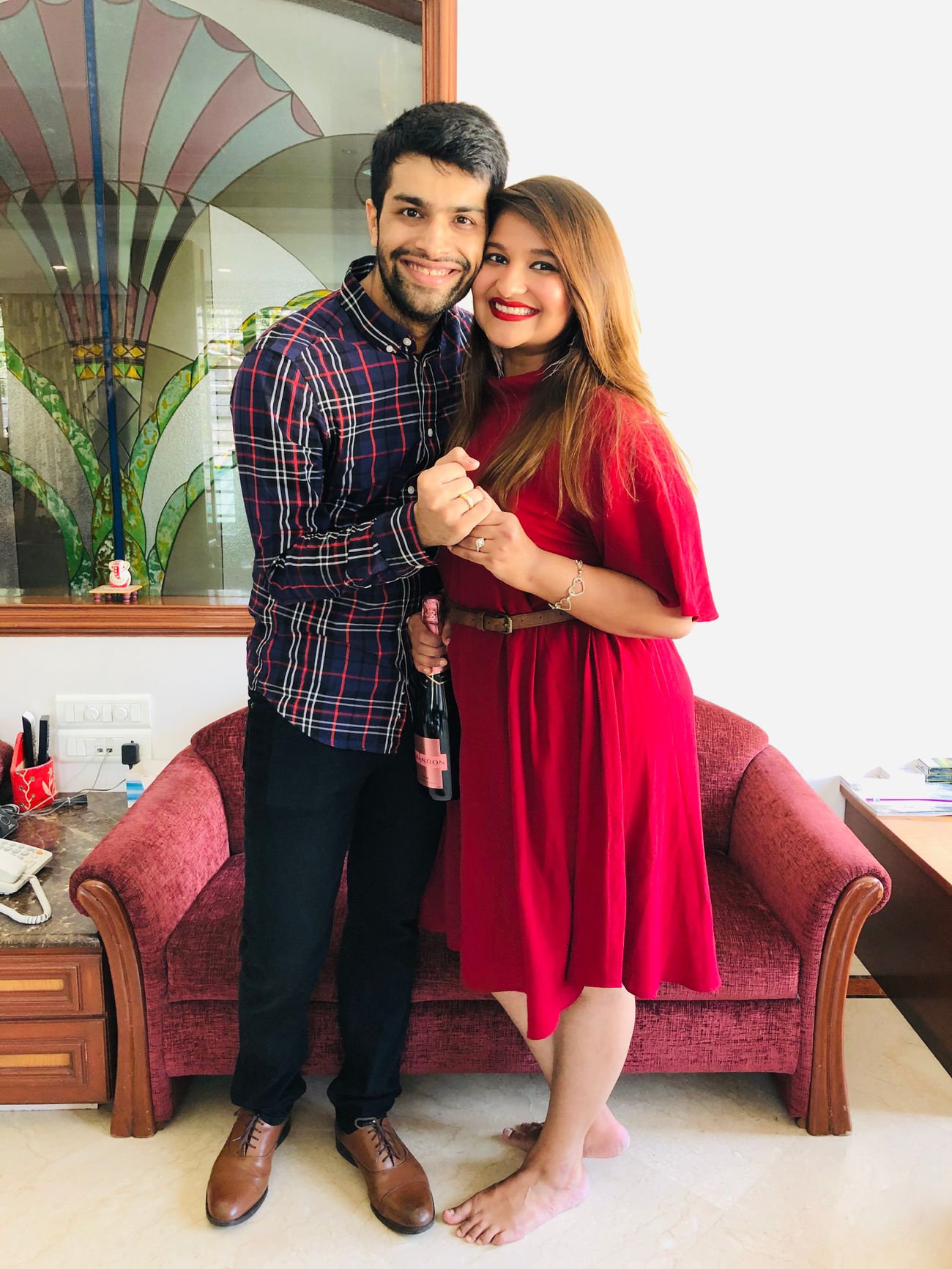 Well, they aren't our actual engagement rings, we never received them because of the Lockdown. I managed to source a gold band of his size from a jeweler friend, and Harsh having his own jewelry business ended up getting me a whole box of rings to choose from! And that's how we finally locked down the deal in this lockdown!
Have a look at their uninvite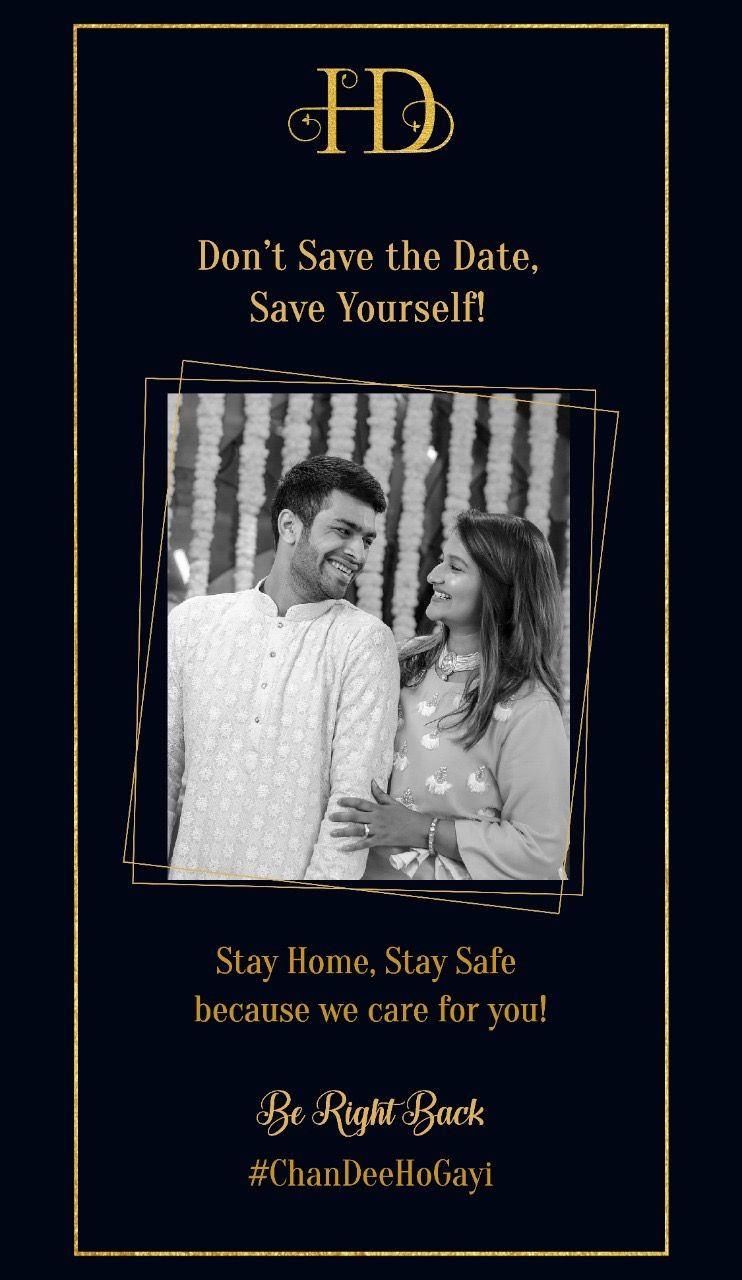 Designed by The Crimson Circle★ 5
Oh Gosh, wasn't it uber cute?! Got one such sweet proposal to share? Send it to us at submissions@wedmegood.com
ALSO READ - Cutest Celeb Proposal Shots On Instagram To Take Inspiration From!