Want To Pick The Perfect Gown For Your Cocktail? Everything We Know On Gowns & Body Types!
BY Sakshi | 06 Nov, 2019 | 7936 views | 4 min read
Let's face it- not every gown looks great on every body type. Yup, it's sad but true. If you're looking to rock a fabulous cocktail gown on your Sangeet, Cocktail or Reception, then picking one as per your body type is a good idea, as it will look the most flattering on you and suit you the best. So here is all we know about gown shapes and body types, which can really help you nail down your choice! 
Body Type: Hourglass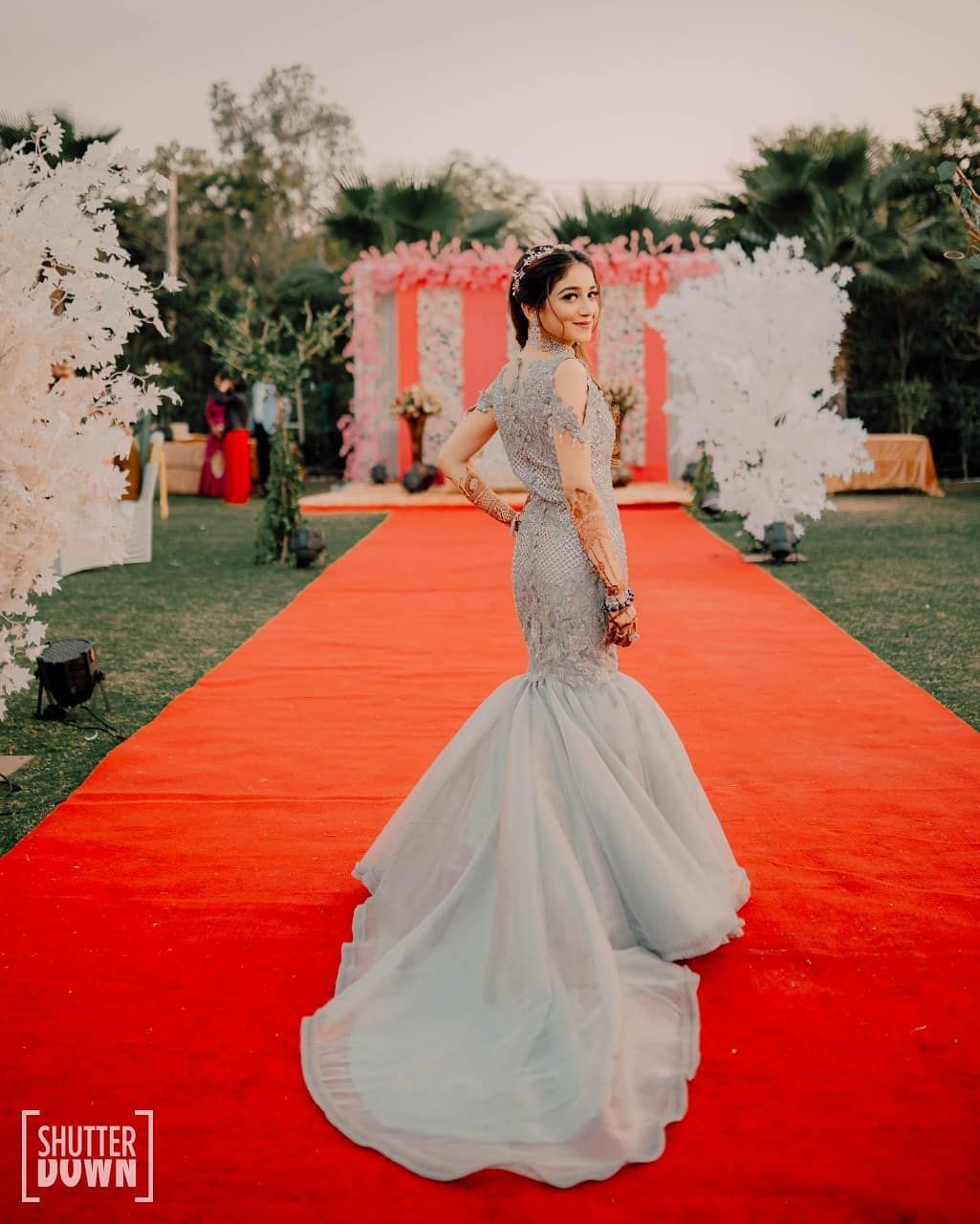 Image via Shutterdown - Lakshya Chawla★ 4.9
If you have an hourglass figure, meaning you have the right curves- a generous bustline then a narrow waist and then curvy hips, then the ideal gown shape for you is the Mermaid or Fish Cut gown. This type of dress follows the natural feminine flare of your body before it flaring out before your knees. This especially looks nice when the dress is very form fitting. Add a nice belt to cinch your waist and make it look even narrower. A fit-and-flare dress- which means tight on top and then widening at the bottom also accentuates hourglass curves
Body Type: Pear Shape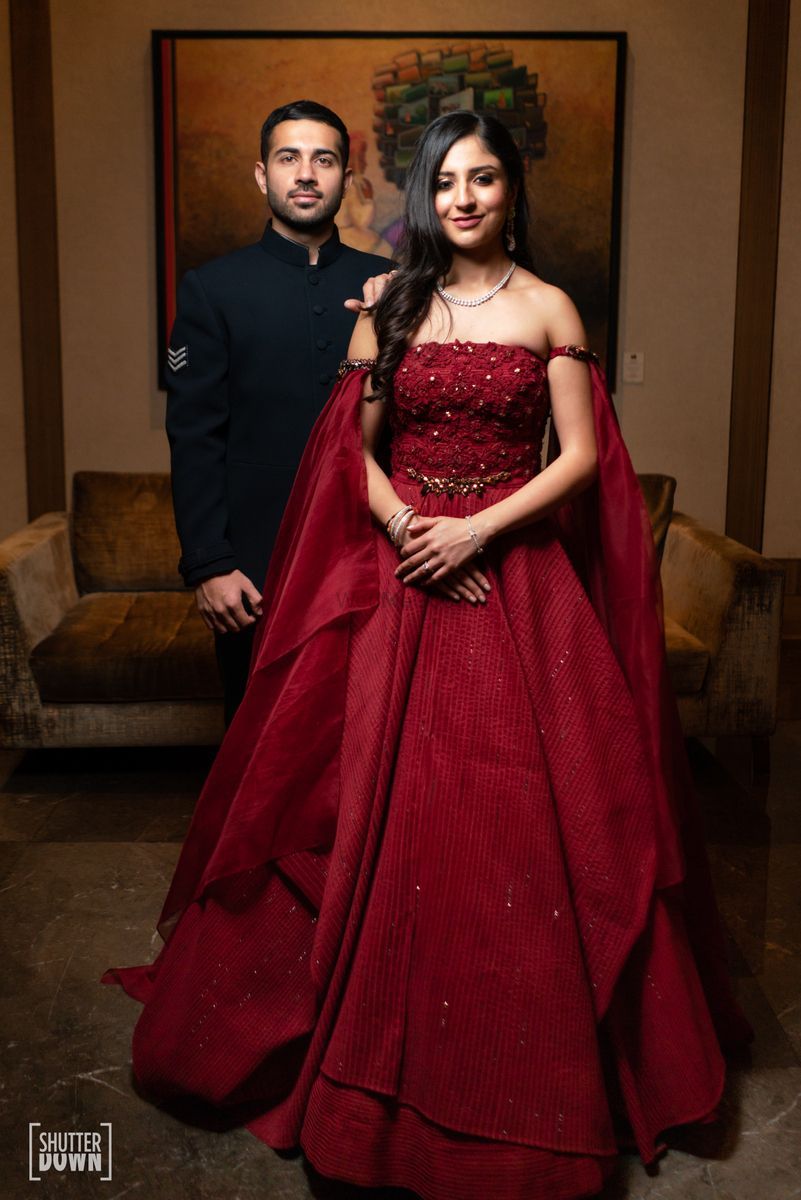 Image via Ritika & Akshay
If you have a pear shaped body, which means that you have a flatter chest, narrow shoulders but wider hips and thighs. So basically, the bottom half of your body looks wider than the top half. To balance this kind of body out and make yourself look broader near the shoulders, you need to pull eyes upwards towards the shoulders, and a high neckline can help with that. Even off shoulder is ideal, as it does draw the eyes upwards and makes you look broader at the top. 
Body Type: Petite or Short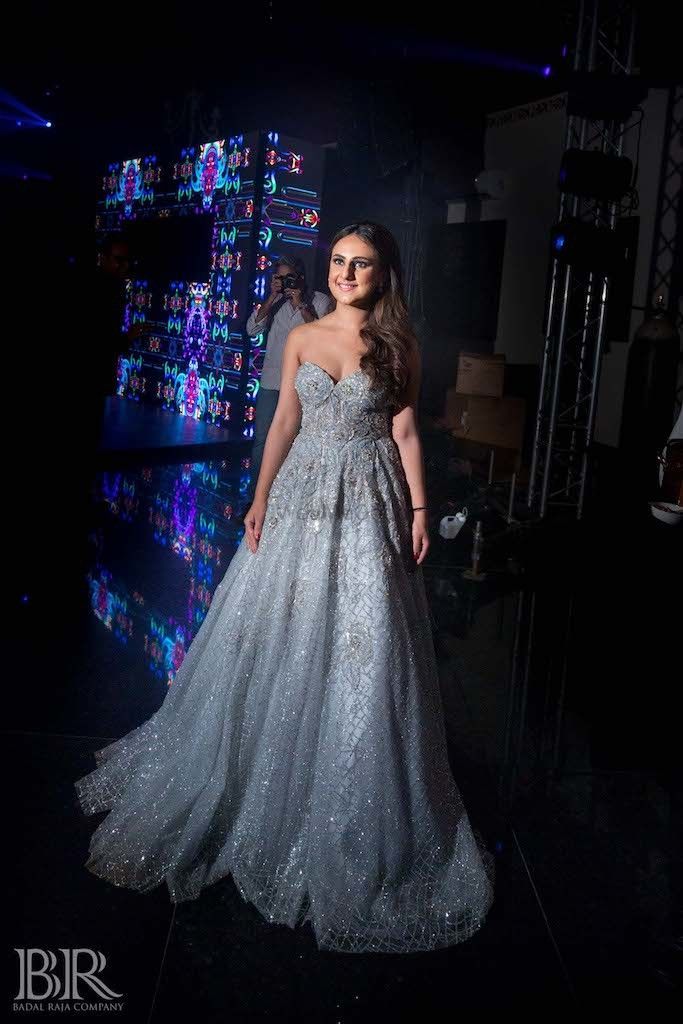 Image via Neha & Eshaan
If you look tiny and petite, and don't want to look like you're drowning in a gown, then it's important you pick the right one. This is for girls shorter than 5 feet 4 inches. Make the letters A and V your best friends. Which means A line gowns, which are universally amazing, look nice as they give definition to your waist and bust. If you're really short, whether you have curves or not, a V neck adds the illusion of height, and adding silicone cups to the bust can help accentuate them for more curves. Sheath gowns or empire waistlines look very nice on this body type. A ballgown may look too overwhelming for such body types.
Body Type: Tall and Athletic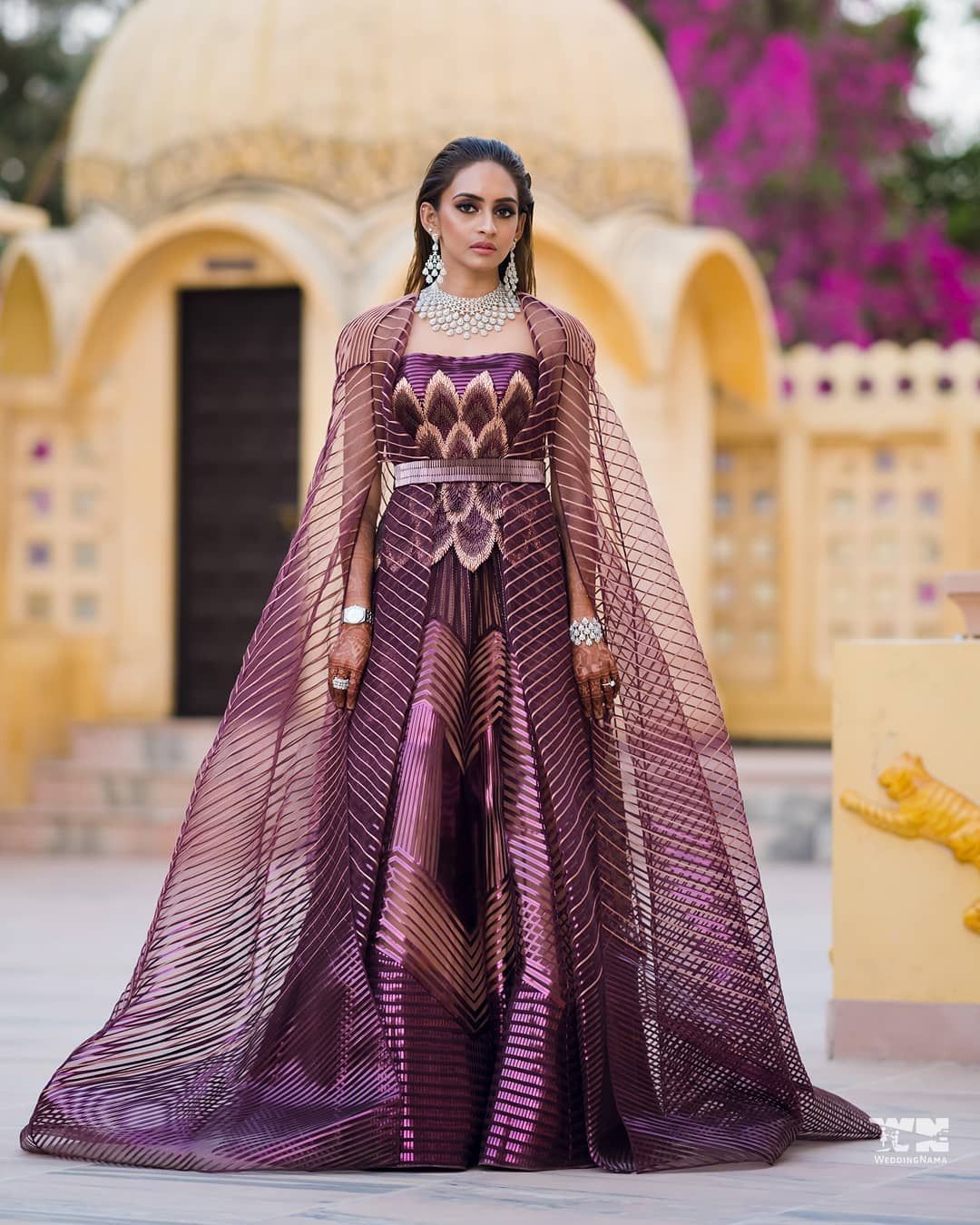 Image via Prachi & Dev
If you're tall and skinny, then ballgowns or fitted body con gowns are the perfect way to look elegant and amazing. Consider a long slit to show off those amazing legs! A high neckline paired with a full, A-line skirt showcases and balances your height at the same time. Crop top bustiers with skirts also look amazing on this body type. If you want to add the illusion of some curves, then a voluminous peplum skirt acts as a stand in for curvy hips. Geometric designs are also great for that. If you're tall and broad or curvy, then a ball gown might make you look too huge. So in that case, dont wear something poufy, opt for something more structured. Skip 3D accents or appliqué work
Body Type: Plus Size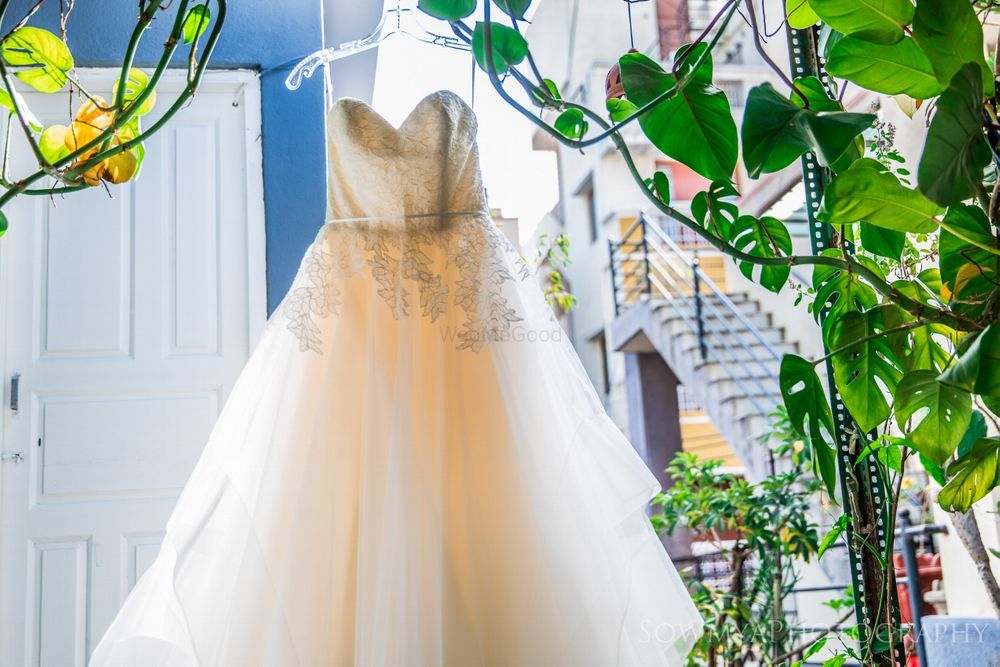 Image via Sowmya Photography★ 5
Whether you want to create the illusion of a smaller frame or celebrate your curves, we've got you covered! Empire waistlines create a lengthening effect and look elegant. A lace illusion neckline also looks pretty demure, adding a touch of elegance when paired with a slimmed down waistline. A high neckline, sheath silhouette and slight train are the ultimate trio to help you look long and tall. 
ALSO READ: 20+ Reception Gowns That We Spotted On Indian Brides