Want To Wear A Backless Blouse? Here's How You Can Get Rid Of Bacne!
BY Twinkle | 11 Jun, 2019 | 13577 views | 4 min read
Bringing sexy back is almost every bride's dream. We agree there's a charm that these backless blouses add to your wedding outfit. The poise and style that they add to your elegance make it a trend that is never going off the list. While you want to splurge on a backless blouse, back acne is definitely something every bride dreads. If you have bacne, or back acne, the whole bubble of rocking it in a backless blouse just goes down the drain. However, there are ways to deal with it and get rid of it in an effective manner, and we have brought you a list of exactly that.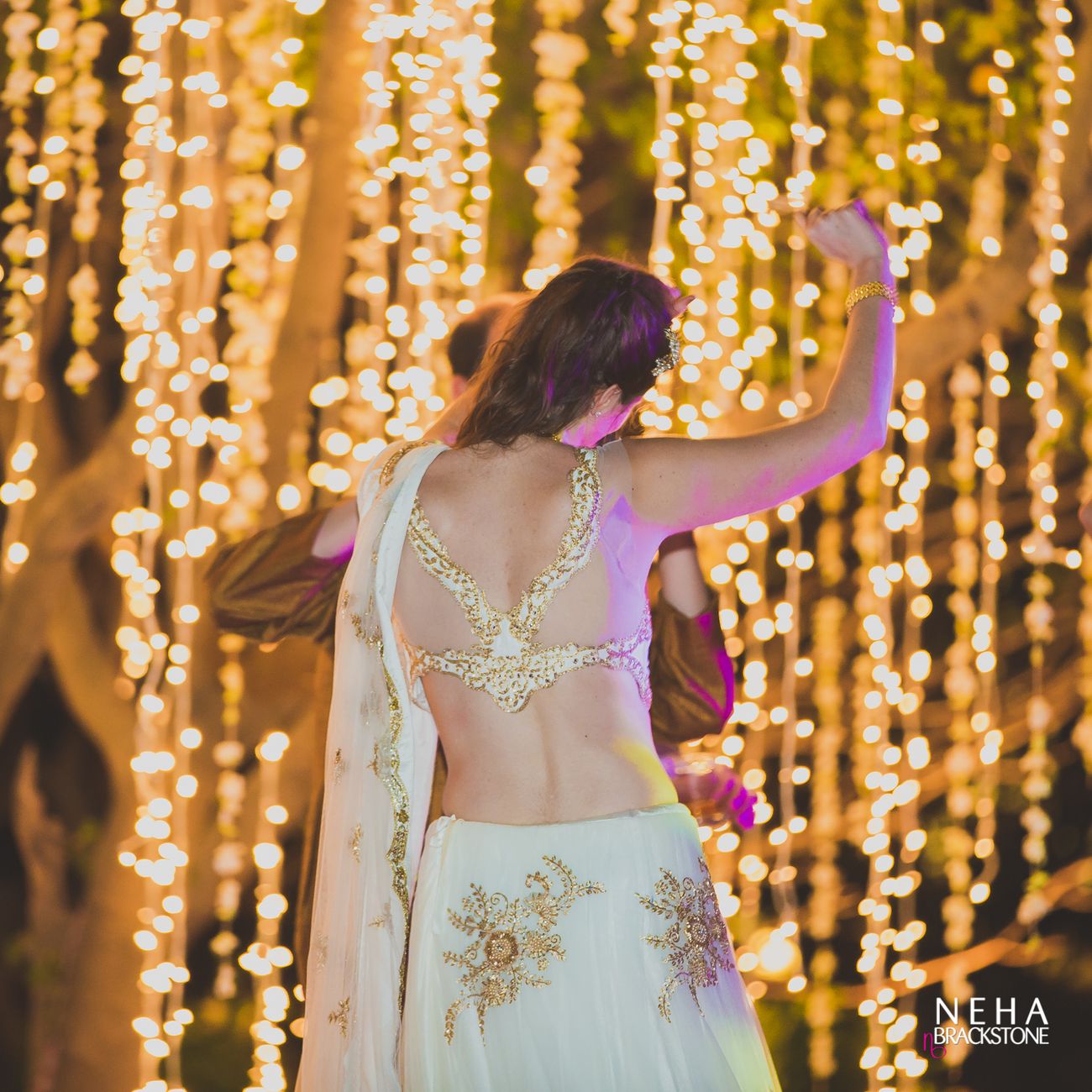 Image via Neha Brackstone Photography★ 5
Here are few tips to avoid bacne and let you gracefully opt for the backless statement blouse:
Make essential oils your BFF!
Essential oils have various benefits and we can't stress enough upon how important they are for your wedding skincare routine. Tea tree oil clearly is one of the most organic ways to combat skin problems in general. It has also proved to be a very efficient anti-microbial and anti-inflammatory amongst the family of essential oils. Wondering how it will help you get rid of bacne?
Use tea tree oil in dilution with coconut oil or aloe vera gel in the ratio of 7:1 respectively
Mix well and apply the mixture on the back
Make sure that the area is cleaned well prior to application
Leave the oil mixture overnight and rinse with plain water
Pat dry
Continue the application consistently for over two weeks for best results

Image via Ichha★ 4.9
Citrus for no bacne fuss!
Being a citrus fruit, lemons have a very good amount of anti-oxidants in them. In literal terms, they fight free radicals on the skin and increase collagen levels biologically making it essential in the wedding care regime. Get rid of the acne and the tan on your back with this simple trick.
Dip a cotton swab in lemon juice and dab it carefully on the bacne
Leave it on the skin for some time and rinse with warm water
Repeat this for two-three times in a day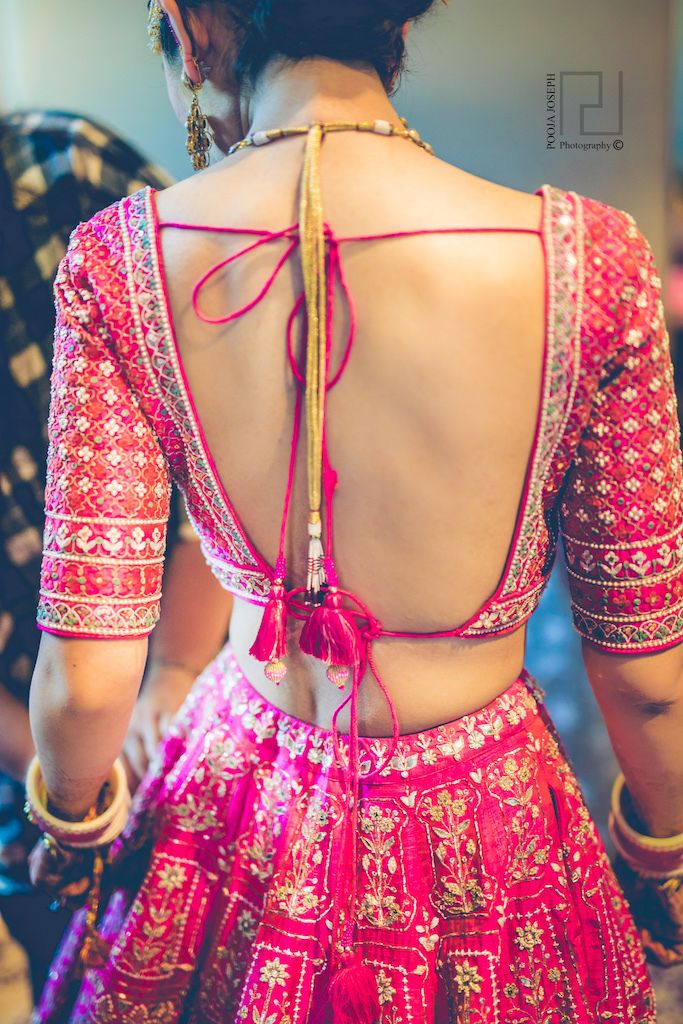 Image via Deep Bridal Blouse
Aloe Vera Gel to the rescue!
No matter what the problem, aloe vera gel is always the solution. Loaded with anti-bacterial and anti-inflammatory properties, it calms the skin and nourishes it as well. Apart from killing the bacteria that causes acne, it also helps reduce the redness associated with acne. Get immediate results on following the below steps.
Either buy a pack of Aloe Vera gel available at any general store or extract some gel from an Aloe Vera leaf
Apply an optimal amount on the back
Keep the mask for 30 minutes followed by a water wash for effective results

Image via Gunjan Dipak Makeovers★ 5
Turmeric is the trick!
From time immemorial, turmeric is known for its therapeutic benefits. Naturally occurring anti-infective, it works well both ways, topically as well as when taken orally. Go through the following steps and get ready to rock your backless blouse.
Mix one tsp of turmeric powder with water
Evenly apply this mask on the bacne
Let it dry for 20 to 30 minutes
Rinse with water
Apart from this, daily consumption of turmeric boosts your health and help your skin glow, making you wedding-ready!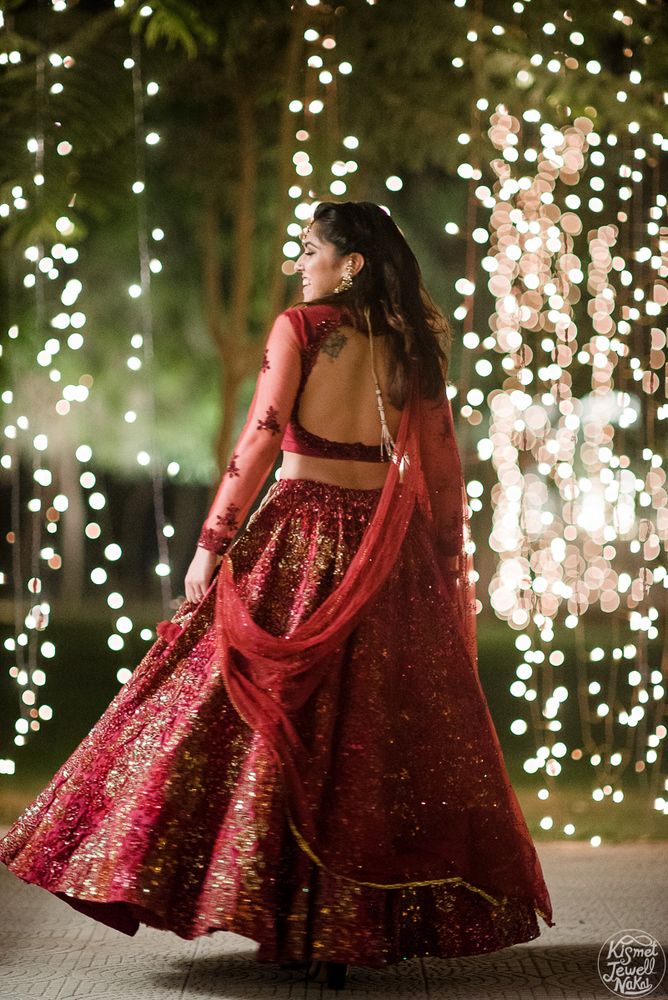 Image via Kismet Jewell Nakai Photography
Green Tea for the detox lover!
While you have already included green tea in your pre-wedding food habits, here's how it can be of another use. It has an active ingredient called polyphenols that helps to reduce sebum secretion and acne. Did you know applying green tea could help your bacne vanish? Follow these steps and see some magical results.
Put one tsp of green tea leaves in a cup of hot water
Steam for about 5 minutes and then strain
Allow the tea to cool down a little, dip a cotton pad
Apply gently over your back
Leave for 15 to 20 minutes
Wash off with water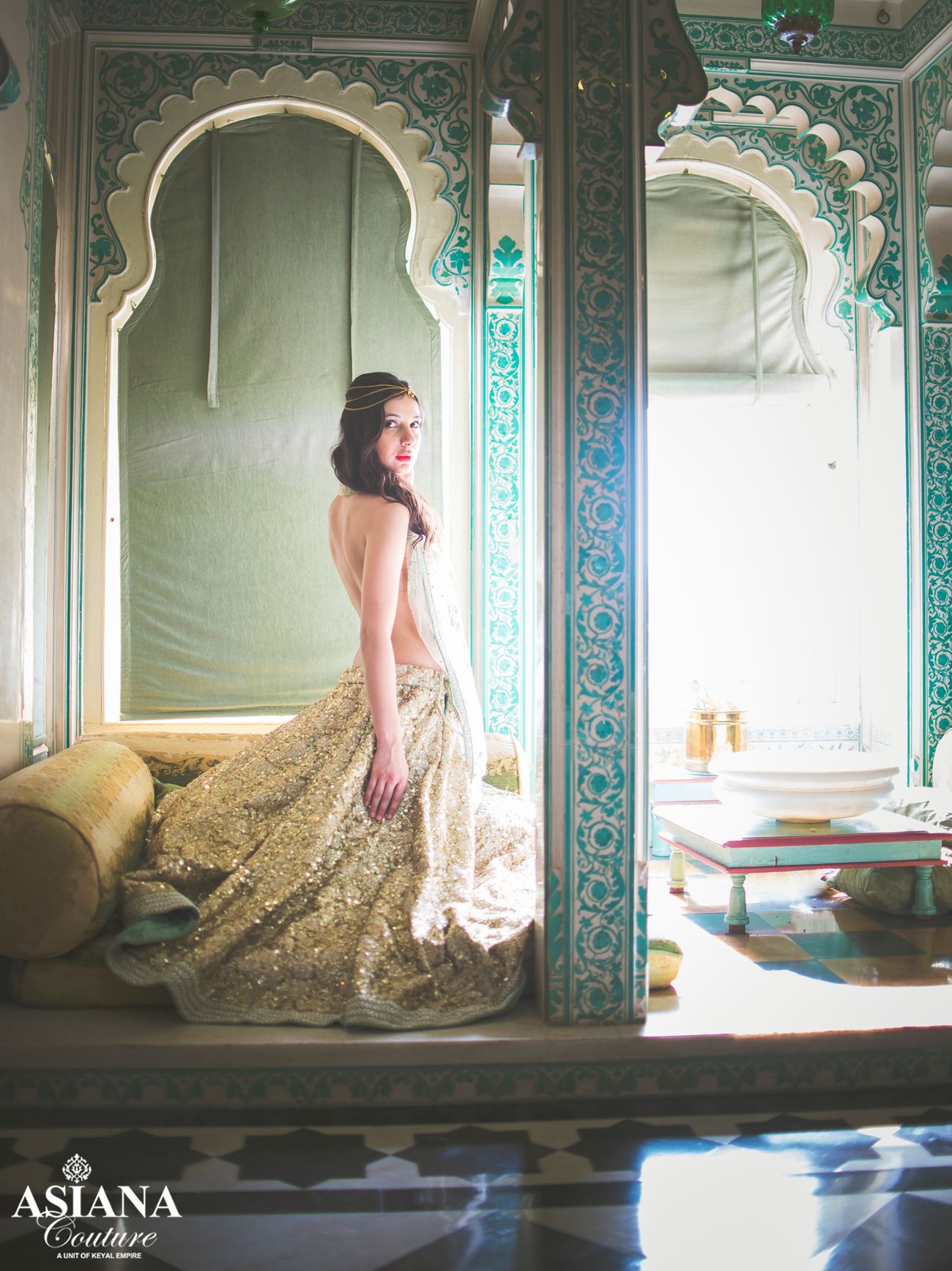 Image via Asiana Couture - Chandni Chowk★ 4.3
PS - Stop picking at your bacne and don't forget to exfoliate well!