Want Your Wedding To #Trend? Here's What You Need To Do!
BY Apoorva | 14 Feb, 2017 | 4063 views | 4 min read
When bloggers get married , they make their wedding trend. Well, if you thought it can only happen with bloggers, you are dead wrong. It can happen to you and your wedding can be cool on social media. So think....if it didn't happen on Instagram, did it happen at all? You want the same madness too? Read on!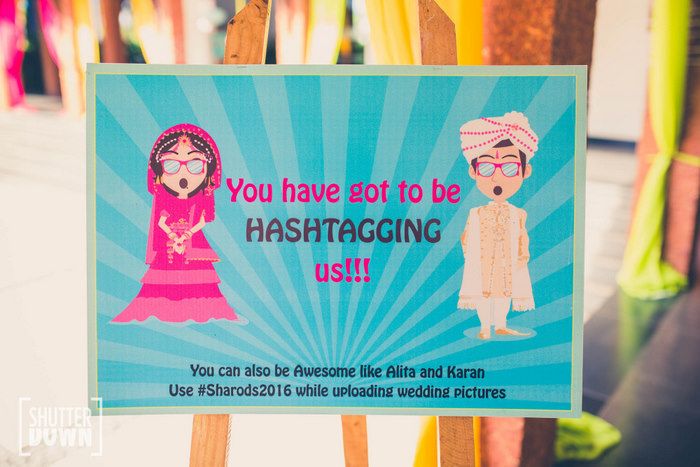 Make a #hashtag
That is the first step to get your wedding trending. You can have a culmination like Neil Nitin Mukesh did with his brides name or even have a play off on yours. Make sure that it's publicized everywhere – right from your wedding card to your décor. Also try and keep it simple and easy to remember.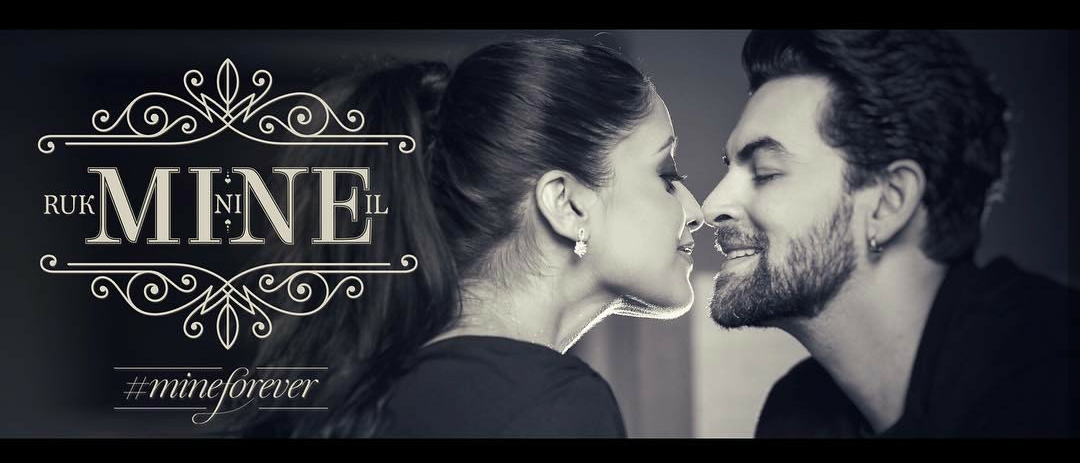 Image Source via Instagram 
Snapchat Geo Filters
Every wedding happens on Snapchat, so why not create a filter that lets people know whose special day it is? Geo filters are an interactive way to include your guests in the celebration. This filter can be modified with the time, date and names of you and your hubby. Snapchat has created a range of gorgeous designs that will be sure to get your guests snapping!
Live Social media walls
They are the new 'photo booth', they range in price depending on size and design but they are such a fun way to encourage your guests to take photos. The live photos tagged with a particular hashtags are displayed at weddings.
Facebook Live
There will always guests who can't make it on the wedding day, not to mention those distant friends and relatives who didn't quite make the invite list; a Facebook Live video is a trending way to share the best moments in real time. You can do that in small snippets to avoid an overdose!
Hire a well-known vendor
If your photographer or wedding planner has a huge following on social media, it's a high probability that your wedding will be up on their page and trend! Check our vendor list
here
.
Hashtag Memorabilia
Having a destination wedding? Paste your wedding hashtag on your luggage tags, welcome bags, key envelopes, wedding favors and everything. This acts as a reminder for your guests to use the hashtag, which ultimately helps you make your wedding trend! Plus, give your guests a few hashtags to add so you could trend - maybe on a coaster or on a signboard. A wedding we attended had #hashtags on badges so no one can ever forget!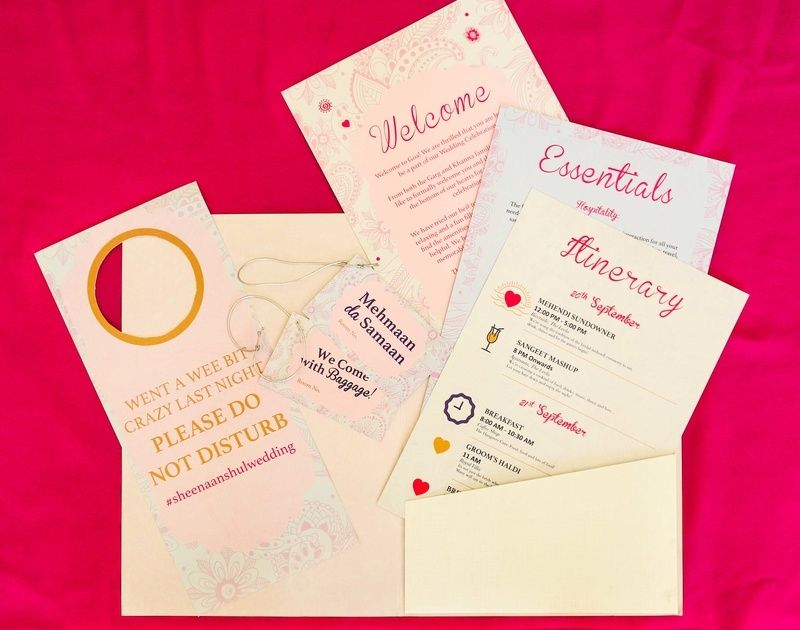 Image Source viaDesign Tuk Tuk★ 4.6
Instagram Stories
Want to post a bunch of stuff about the wedding but don't want to spam your Insta gang? Insta Stories to the rescue! You can push out tons of images, videos and it'll all be gone next day!
Have a team
Sounds crazy? But its not! You can actually hire someone to keep tweeting, snapping and instagramming your wedding. This person can do it via your account or create a wedding-special one! They work with the couple ahead of time to make sure that they're in the loop with everything happening on the actual wedding day. This includes tagging vendors to make sure they're credited. That means you'll have someone on hand specifically to take those non-selfie shots of you and 20 other friends, without hassling the photographer!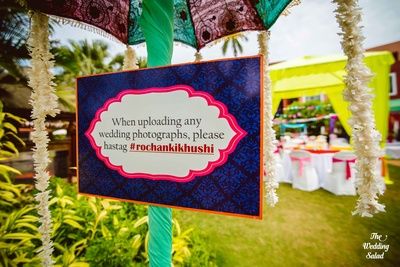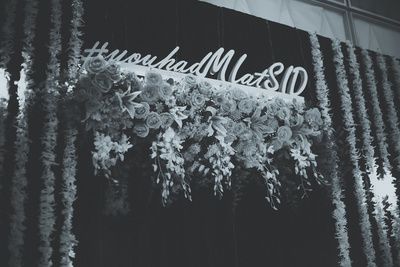 Stay ahead on technology
Get a GoPro and attach it to your
phoolon ka chaddar
or your bridal bouquet to showcase everything from ground up - close and personal.
Give something fresh for everyone to see 
You're only good as your last tweet or your last instastory - so make sure you edit your wedding video into snippets and pass them off with an interesting write-up that's not pompous / entitled. It has to be funny and easy and people will love it. Hide a camera someplace secret to catch guests at their most candid moments.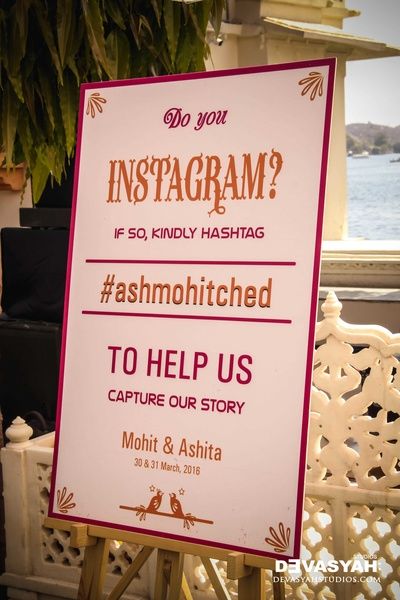 Tag vendors, tag anything tag-able
If you're wearing a certain designer or staying at a certain hotel, always find out their Insta ID or Snapchat ID to tag them. They in turn will promote you to a bigger audience - that's the way you build relationships.
Give people motivation to tweet, FB or Instagram 
Pass on selfie sticks. Give them charging stations at certain spots. Let their tweets come up on a screen nearby. Whatever it is, make them use social media as much as possible!