We Asked India's Leading Nutritionist : The Ideal Meal Plan For Brides To Be !
BY Apoorva | 09 Apr, 2017 | 1208 views | 3 min read
So you want to look your best on the wedding day. Well Duh. But you also don't want to give up on your guilty pleasures (because seriously, NOTHING is worth a crash diet). Well we went to the experts and ask them for an ideal plan.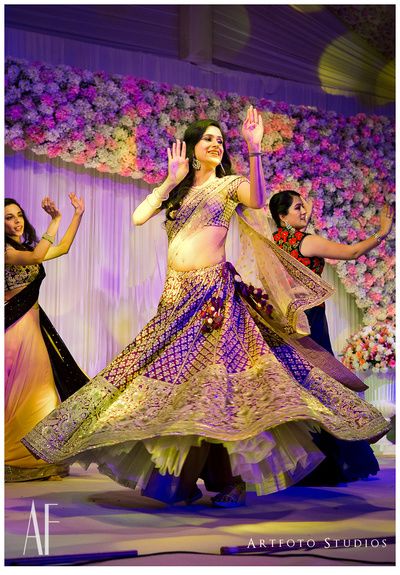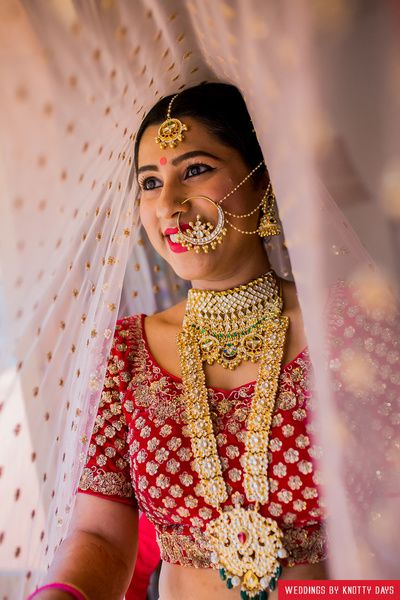 Image via Artfoto Studios★ 5 and Sri & Sau's Real Wedding
We asked Anjali Mukerjee on what would be the best diet for a bride before her D-Day. Anjali Mukerjee – Nutritionist, Researcher, Columnist, Author, and Founder Director - HEALTH TOTAL is India's leading Nutritionist and a pioneer in creating health awareness. She has been honoured with numerous prestigious awards like '50 Outstanding Women in Healthcare – Global Award 2017', 'Dr. Ambedkar Ratna Award - 2016', 'Living Foodz Powerlist – Best Nutritionist Award 2016' and many more.
For the Bride to Be, here is what to have and why:
Eat smaller meals, more frequently, as this is very effective for weight loss.
Include plenty (At least 5-8 servings) of fruits and vegetables in your diet
Drink at least 2 glasses of vegetable juice made from vegetables like tomatoes, spinach, dudhi, mint, coriander etc. These help to detoxify your body and also eliminate body odour.
Avoid foods like garlic, onions, methi as they have certain aromatic substances that affect the odour of our armpits, breath, urine and stools.
Include at least 40-45gms of protein in your diet such as fish, egg white and dairy products.
Ensure that your diet provides you with sufficient calcium. So eat tofu, curd and paneer to up your calcium intake. This will help you stay calm.
Avoid refined foods made from maida like roomali roti, naan, noodles etc. as they make the body retain water, thus making you feel bloated.
Increase your water intake to at least 3 litres a day.
If you have acne, follow a low-fat diet.
Work out or exercise in some form.
Good 8-hour sleep and deep breathing exercises are effective relaxants.
Drink coconut water as least twice a week as it is good for your skin, digestive system and also works wonders for your hair.
MEAL TO EAT ONE DAY PRIOR TO THE 'WEDDING DAY'
ON WAKING UP:
2 glasses of water
1 cup of green tea
50 ml of Haldi Juice
Method:
Simply blend 5 inches of fresh haldi with 50 ml of water in a mixer. Blend it for about a minute till it becomes a fine paste. Strain into a glass, add a juice of 1 full lemon and salt to taste.
BREAKFAST:
1 egg + 2 egg whites
1 slice of whole wheat bread
LUNCH:
Grilled fish or Tofu or Paneer or Chicken
Raw salad
EVENING:
1 glass Juice of Carrots, tomatoes and beetroot
Method:
Simply push 2 Carrots, 2 tomatoes and 1 beetroot through the juicer. Collect the juice in a glass container and drink fresh juice within 20 minutes of extraction.
TEA TIME:
1 cup tea
Mixed dry fruits (almonds, walnuts, munakka)
DINNER:
1 Jowar Roti
2 to 3 cups of vegetables
1 bowl of raw salad
The stress of wedding planning can take a lot out of a girl; however regardless of the stage you are at, in your wedding preparations, you can improve how radiant you look on your big day. Following a good diet, cleansing routine, and improving your general lifestyle can, not only help you shine up like a new penny but also make you look your best – as you begin the next stage of your life.
For more detailed requirements and information, go to www.health-total.com