We Took 1 Lakh To Chandni Chowk And Here's What We Could Find *With Prices And Addresses Inside
BY Soha | 09 Nov, 2018 | 200073 views | 3 min read
Ladies, it's time to gear up for the wedding season! And we are here to help you sail through it.
We thought we should do something special for you like helping you out with your bridal shopping. So, we took Rs 1 Lakh to Chandni Chowk and here's everything that we could gather for our shopping cart! And a big shoutout to Happyframes★ 4.9  for helping us bring out the best of Chandni Chowk for you guys!
Psst. All the details on price and addresses inside!
Now this is one store that has really upped their game and how! We found some stunning lehengas here that were ideal for engagement and sangeet, each with some element that truly stood out! We had our heart set on this ivory lehenga with the cape sleeves - just the right amount of drama you would need for your engagement. We also found a stunning deep blue lehenga with golden embroidery, just perfect for your sangeet.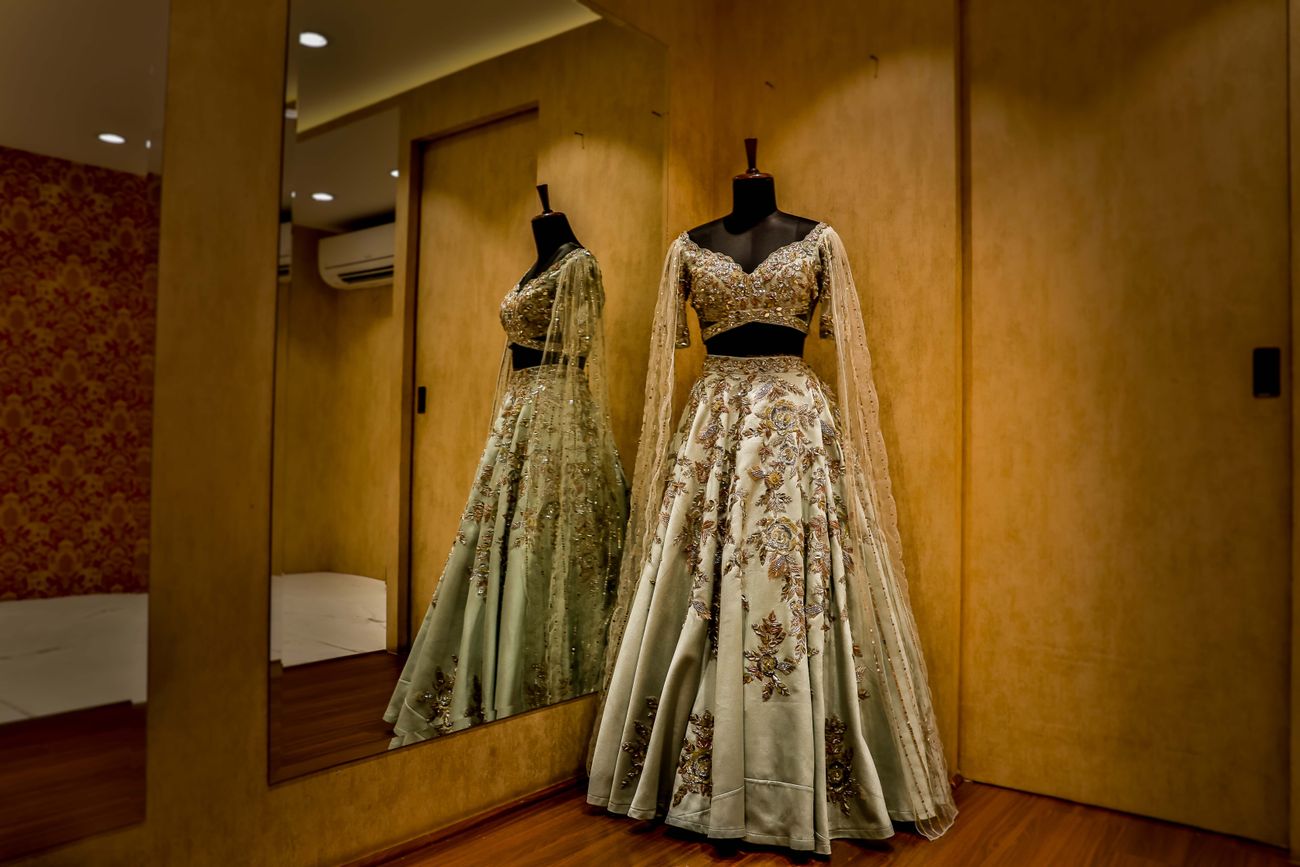 This ivory lehenga is for Rs. 90,000.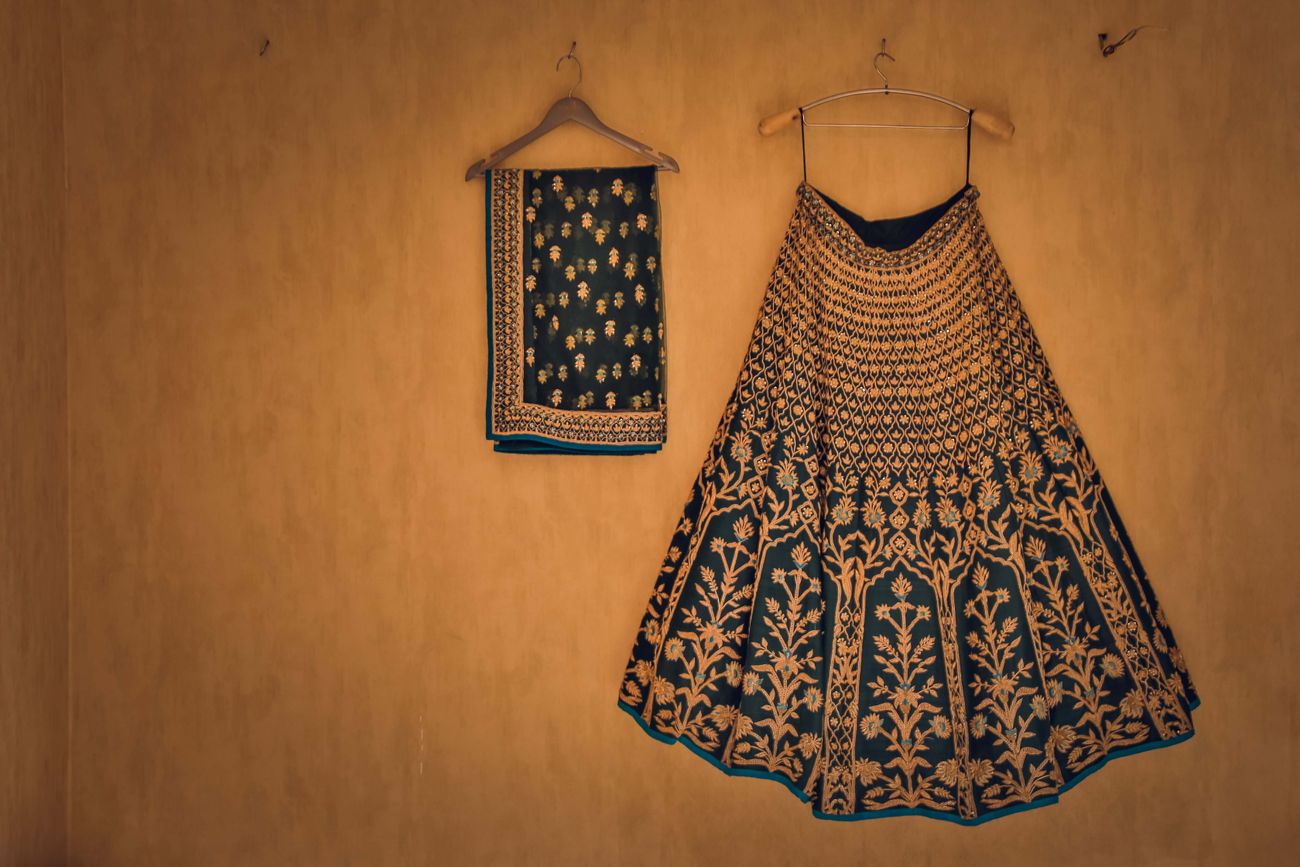 The deep blue lehenga is for Rs. 98,000
Visit them at: Aditya and Mohit (A Unit of Dalmia Fashions), 5743, Nai Sarak, Jogiwara, Chandni Chowk, New Delhi, Delhi 110006
From outfits for your pre and post wedding functions to even a collection of bridal lehengas that fit right within our budget, we found stunning pieces at Mehar! We absolutely loved this red lehenga that's perfect for your big day. But what truly won our hearts was this olive green lehenga with the net dupatta. Are you looking at how finely it has been crafted? Clear winner!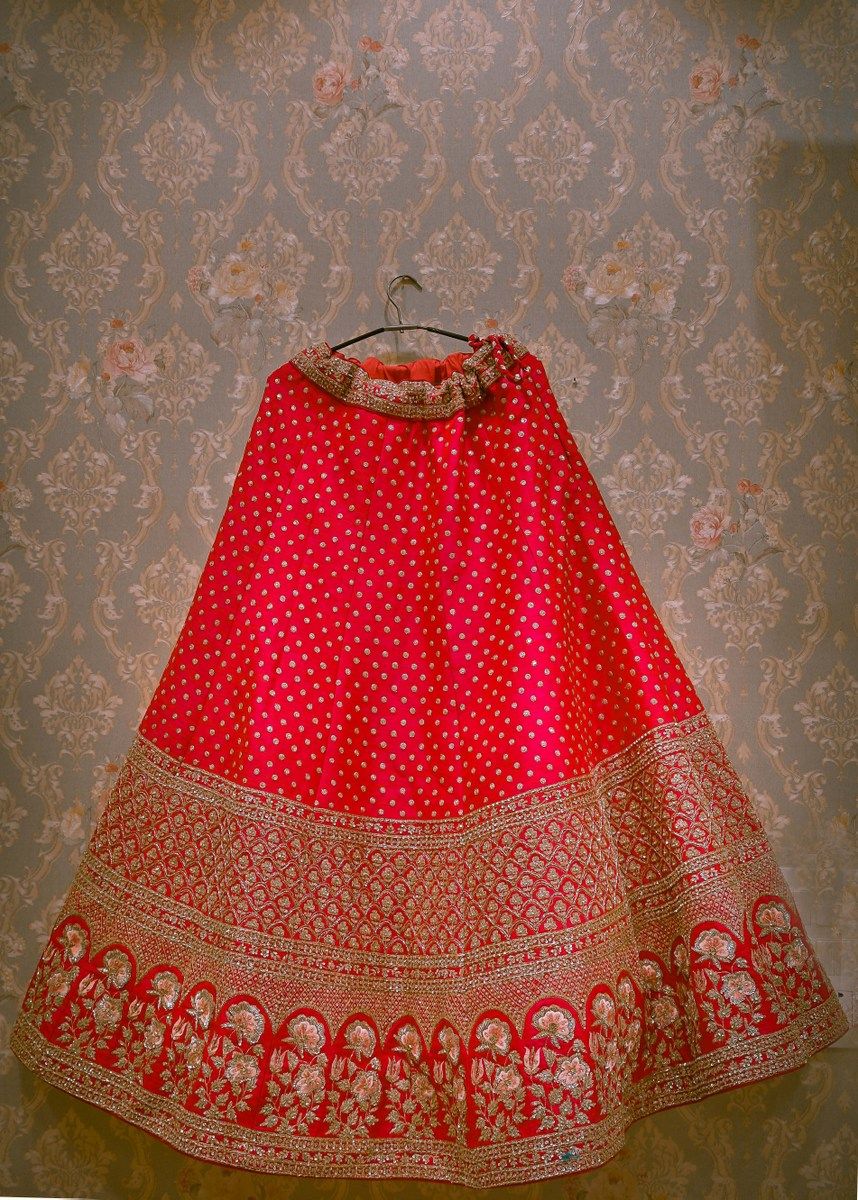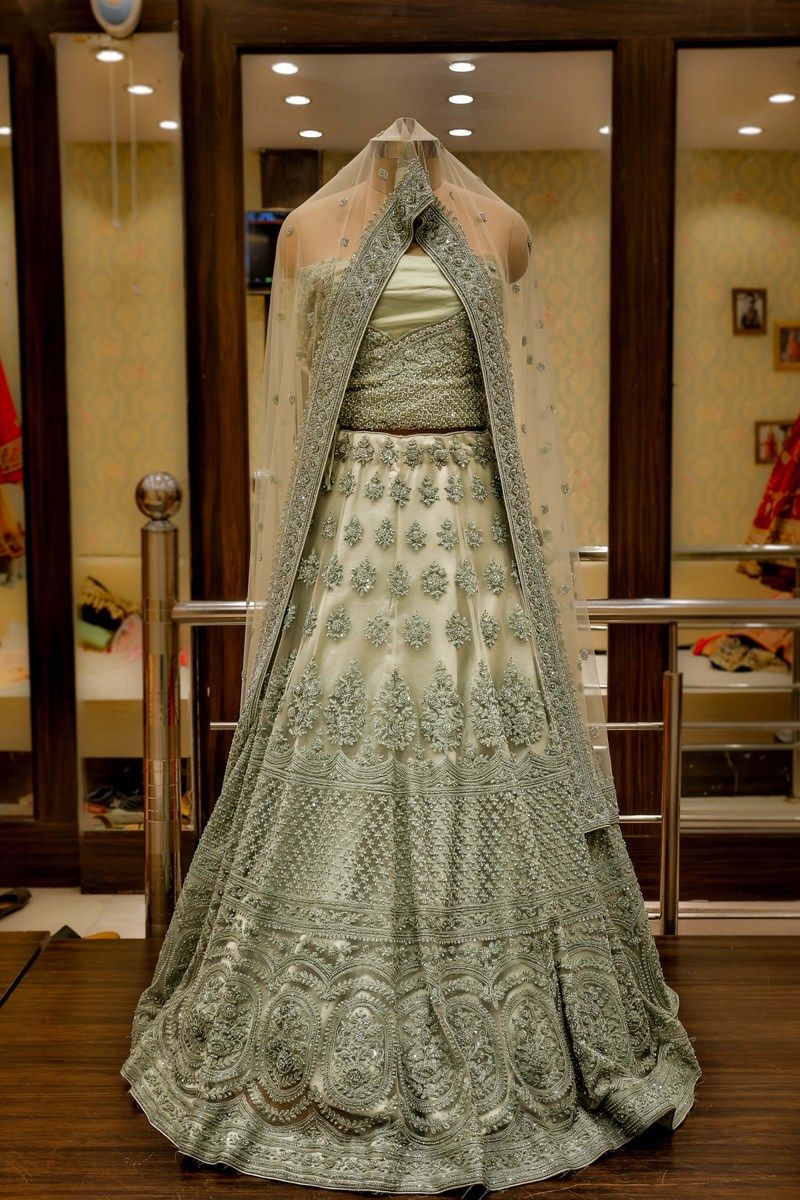 The red lehenga on the left is for Rs 50,000 and the olive green lehenga is for Rs 75,000.
Visit them at: Mehar 61 Main Road, Chandni Chowk, New Delhi 110006
Next stop was Sunehree and we are glad it was on the list! With a large variety of lehengas in fresh, stunning colors and delicate detailing, this is one shop you should definitely check out for your bridal lehenga! We especially loved their rose gold lehenga with fine golden prints and a metallic golden lehenga with cute detailing. And the best part- all their lehengas can be customised upon request!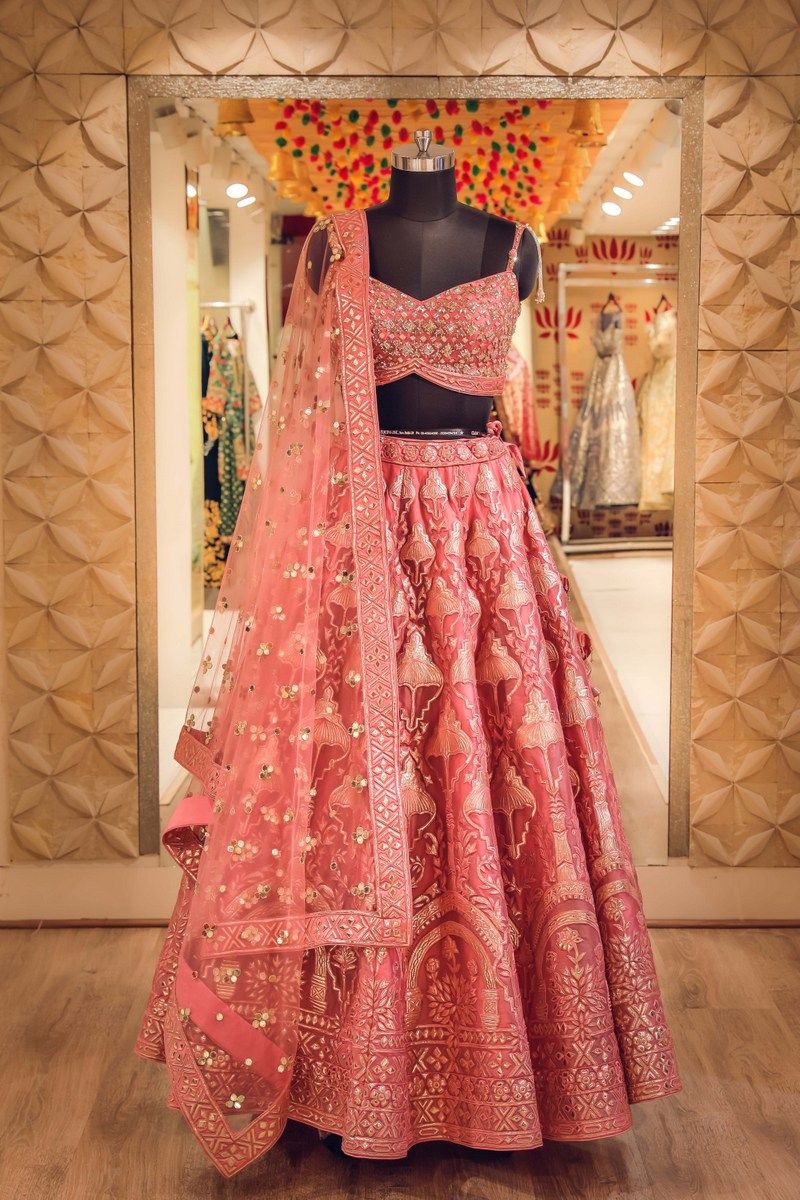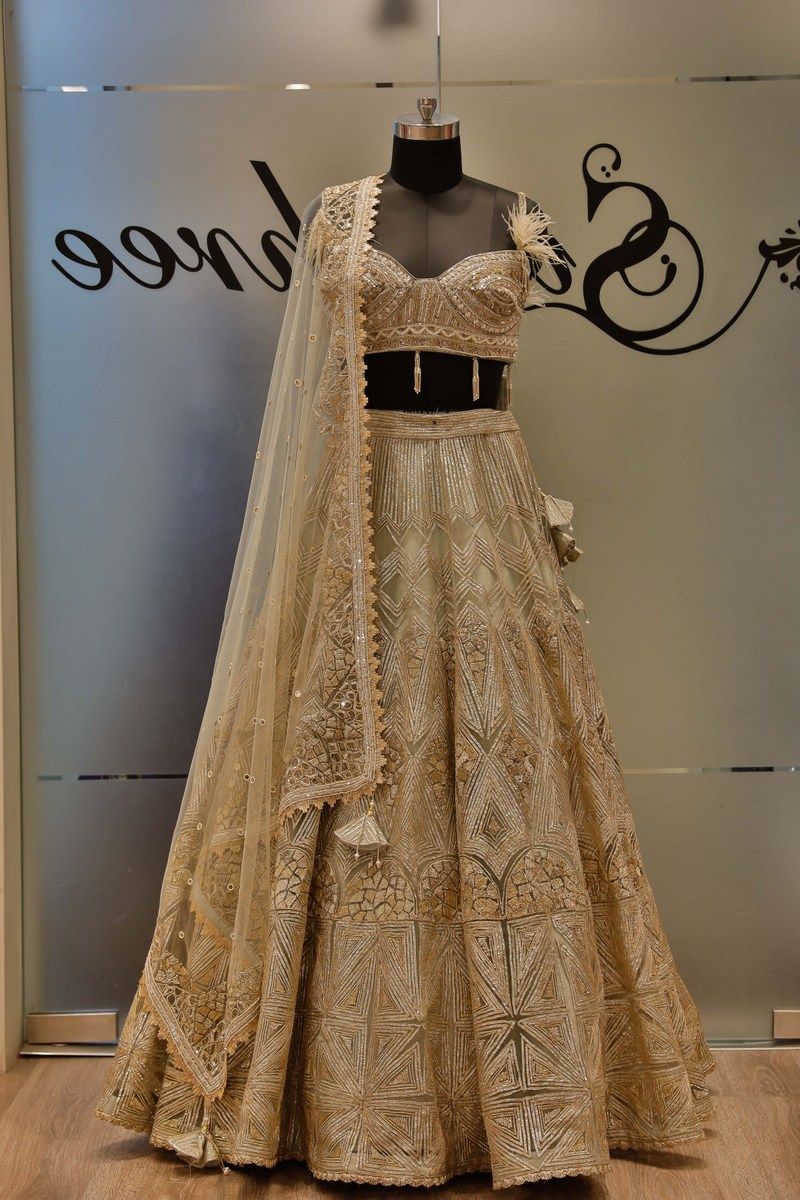 The pink lehenga on the left is for Rs 98,000 and the golden lehenga on the right is for Rs. 85,000.
Visit them at: Sunehree 242, Second Floor, Main Road, Near Katra Pyarelal, Chandni Chowk
D'vasa didn't disappoint us in our search for the perfect bridal outfits. We liked two stunning pieces for your engagement and couldn't pick a fav. Both the pink and olive green lehengas had fine floral details that won our hearts!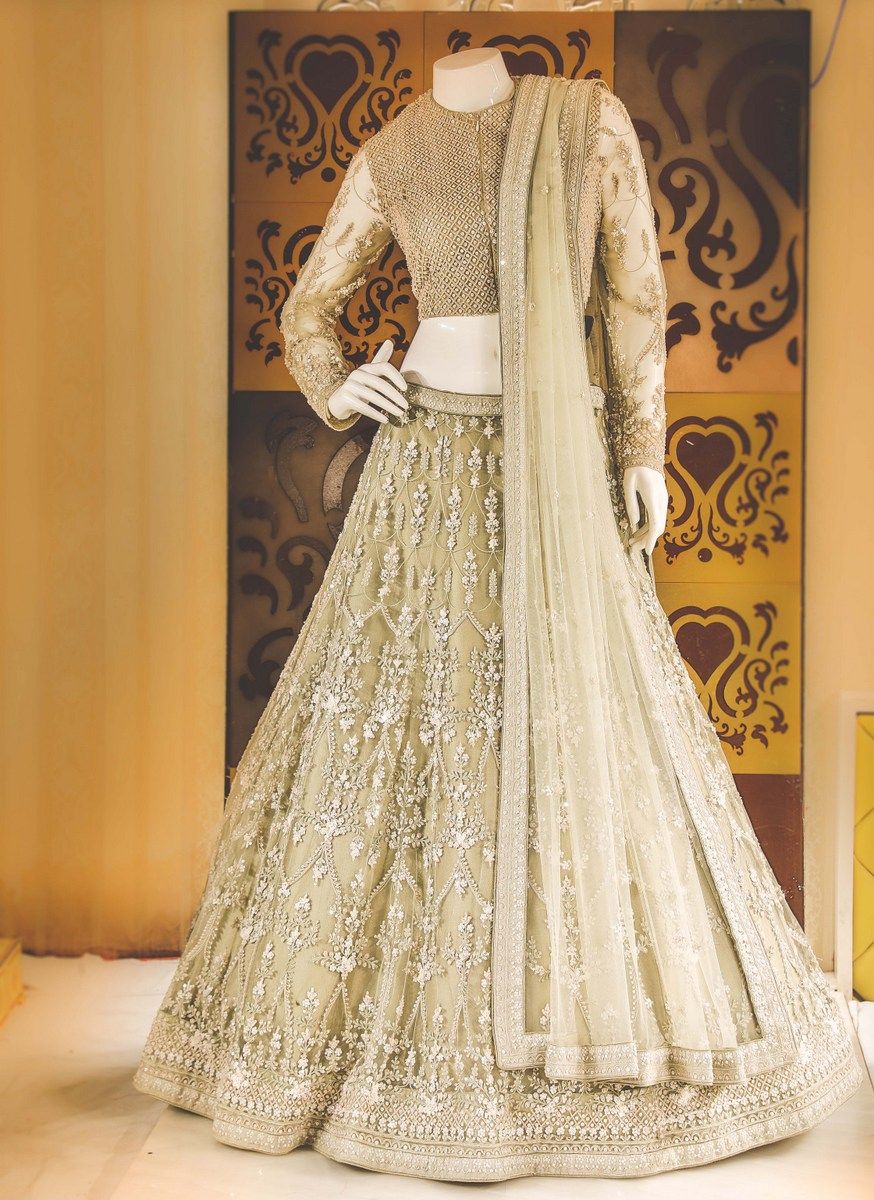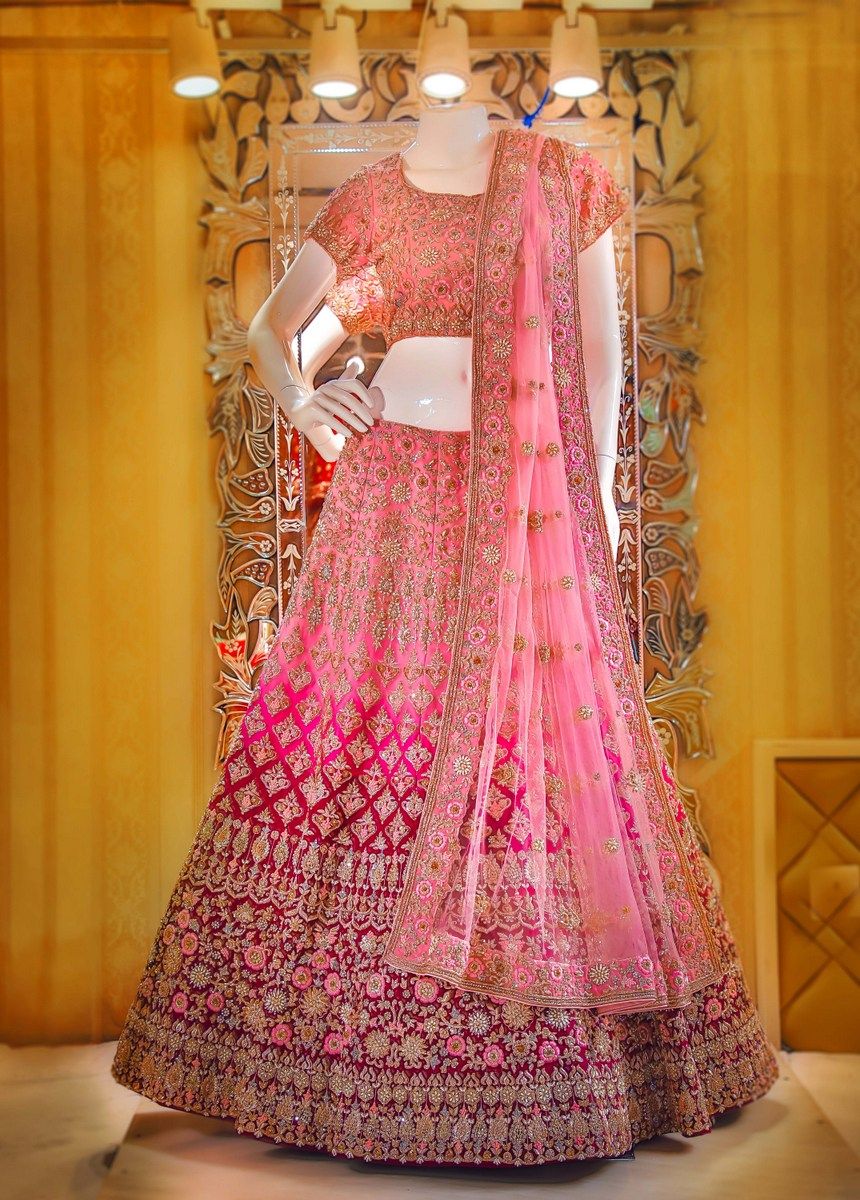 The olive green lehenga on the left is for Rs 86,500 and the pink lehenga on the right is for Rs 84,000.
Visit them at: D'vasa 4283-84, Textile Market, Jogiwara, Nai Sarak, Chandni Chowk, New Delhi, Delhi 110006
So, what do you think- thoughts, ladies?