We Took Rs 60K To Designer Labels For A Pretty Cocktail Outfit. Here's What We Got!
BY Sakshi | 13 Jul, 2018 | 41379 views | 2 min read
So we are back with one more of our experiments- where we take a certain amount of money to a label and see what can we really get for it! Yep, it's a great idea for budget brides to really get to know what's out there, and this time, we went hunting for the perfect Cocktail or Sangeet outfit! We gave ourselves a budget of 60K, and here is what we could get from 6 popular labels!
Peach Cape Gown and Pleated Saree with Bodysuit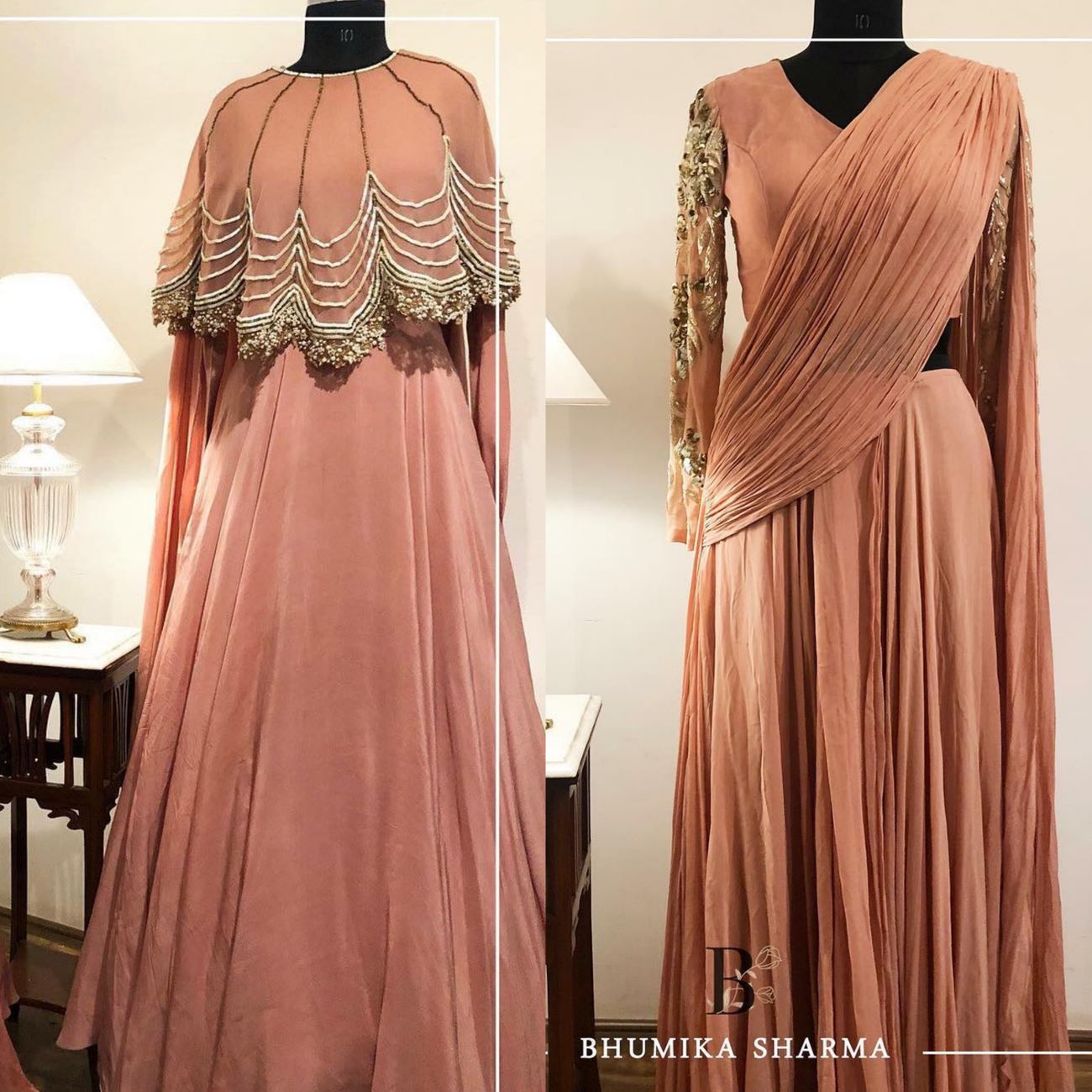 How apt are these for your Cocktail or Sangeet! Love the silhouettes and the hues! For Rs 42,000 and 45,000 respectively.
These gorgeous grey gowns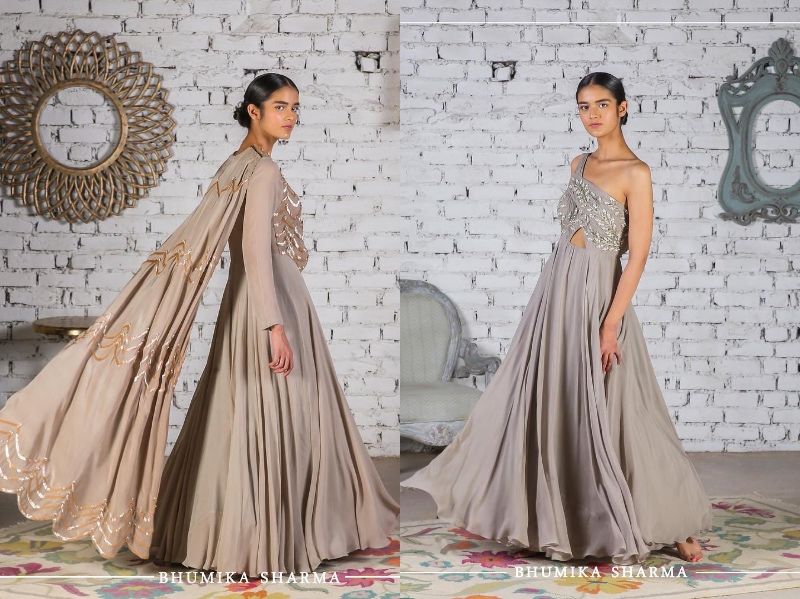 True winners for your Cocktail. Grey is trending for brides as it is, and these are fabulous! For Rs 45,000 and Rs 37,000 respectively.
Shimmery Tassel Tops with Palazzos or Dhoti Pants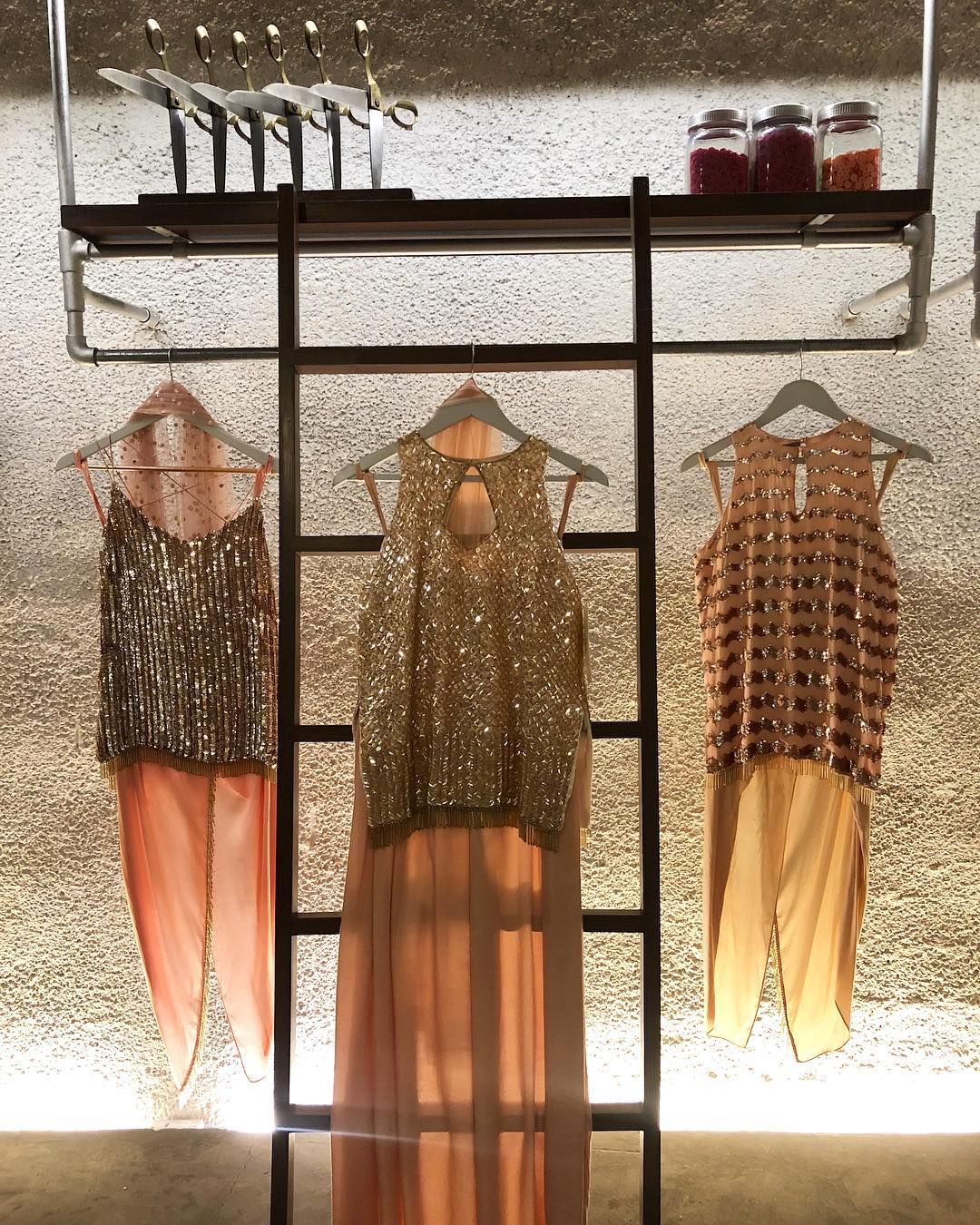 Image via anantamofficial
Sparkle on your cocktail with these outfits, all of which are priced at Rs 41,500.
Metallic tassel top with skirt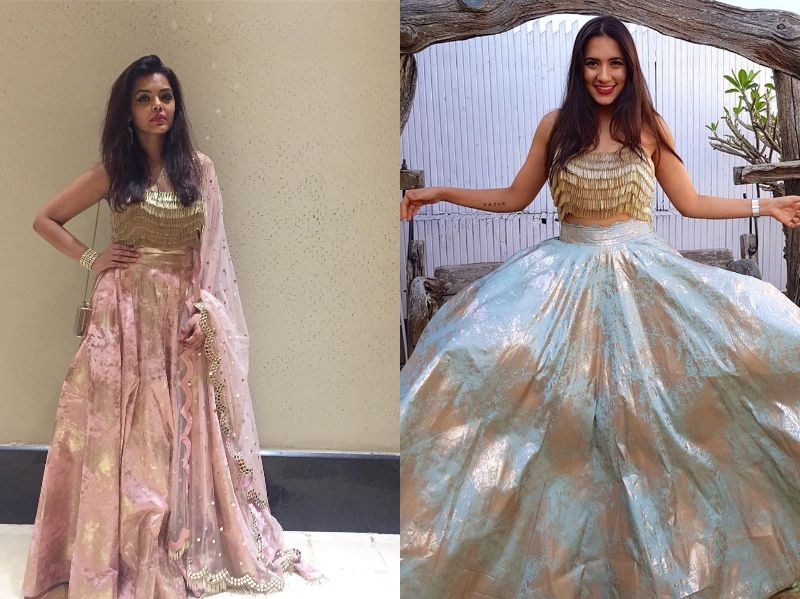 How unique is this one with that tassel top and foiled skirt? Costs Rs 58,250.
Navy blue embellished gowns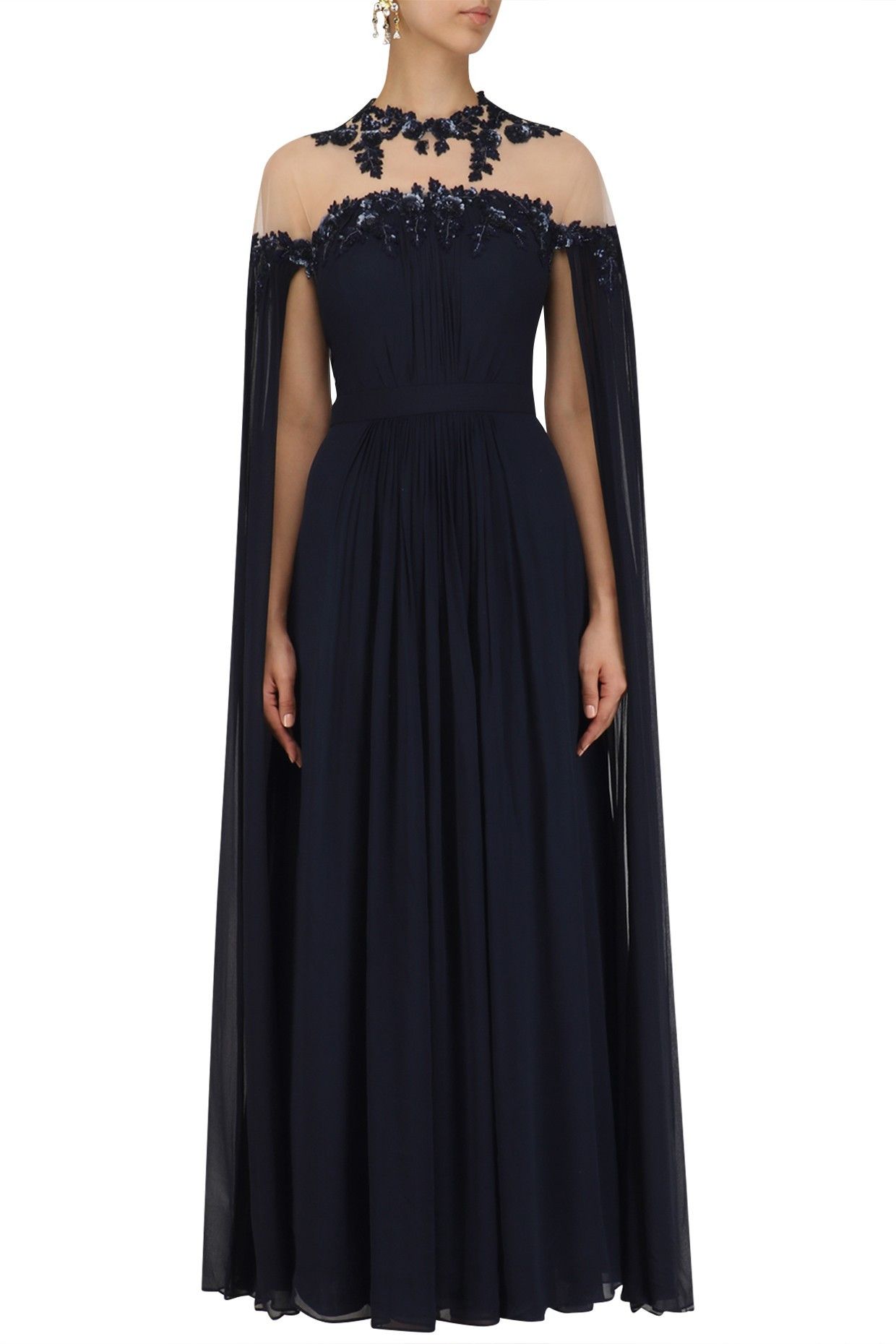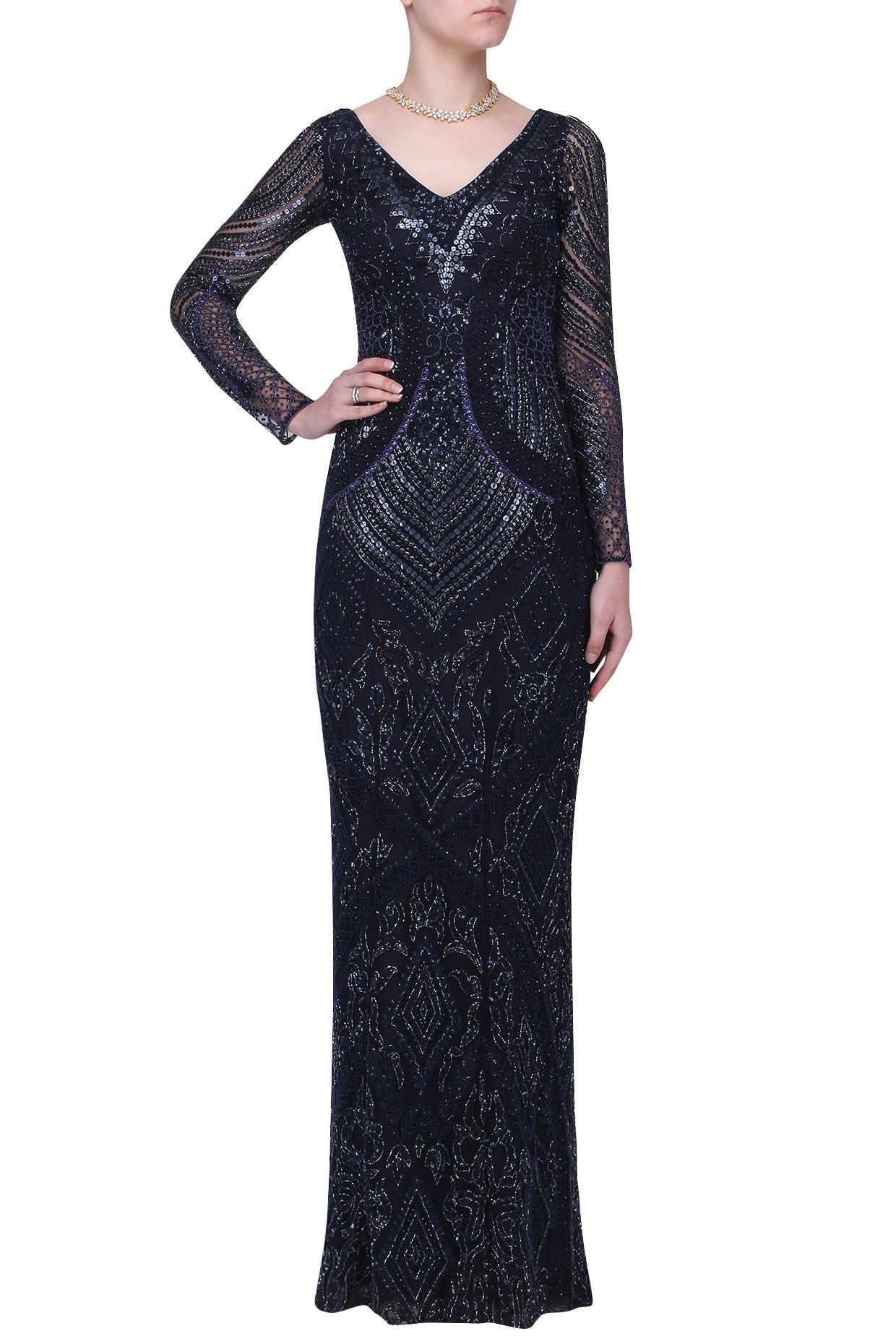 These beauties here are perfect for the bold bride. For Rs 30,128 and Rs 54,992 respectively.
Embroidered flared gowns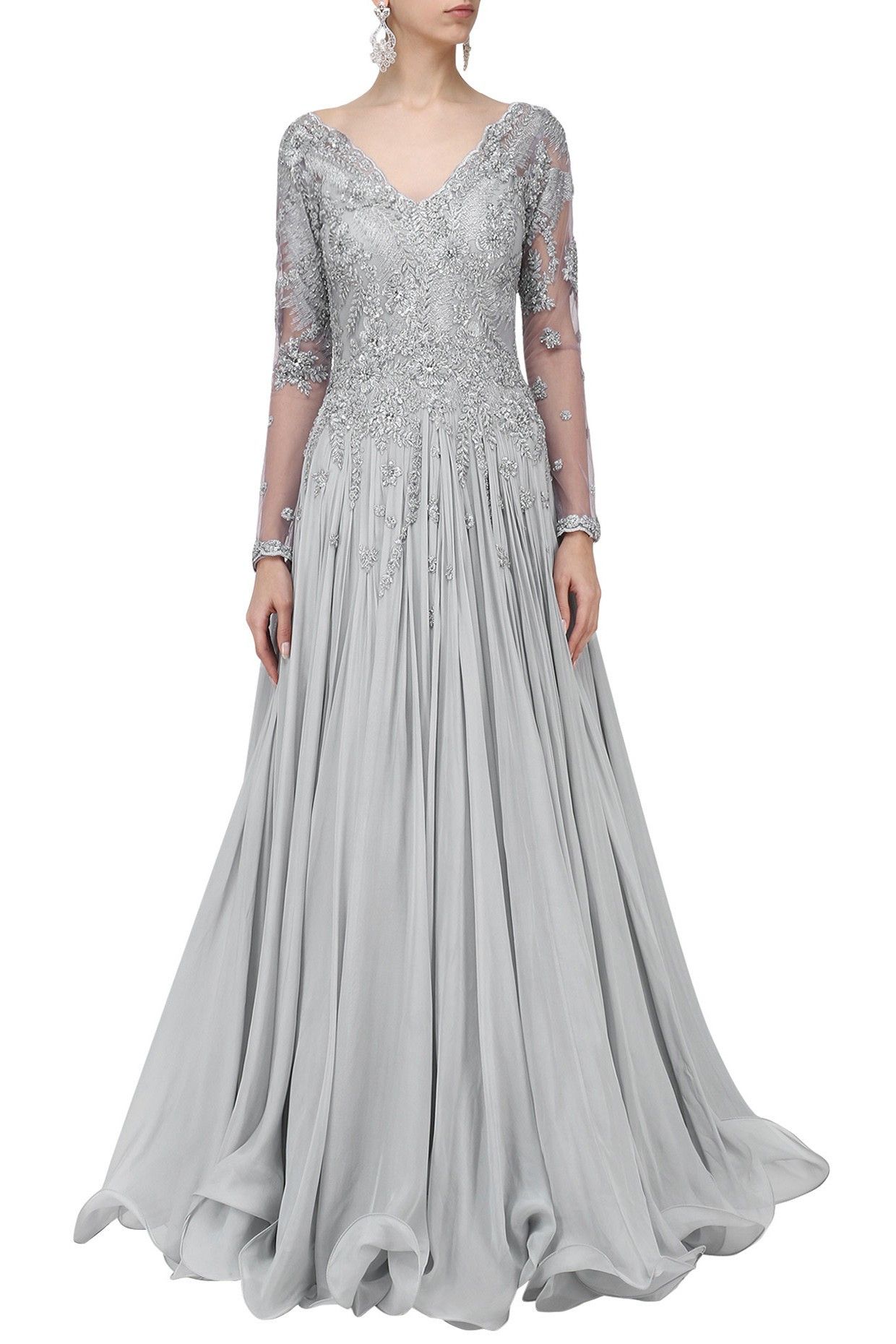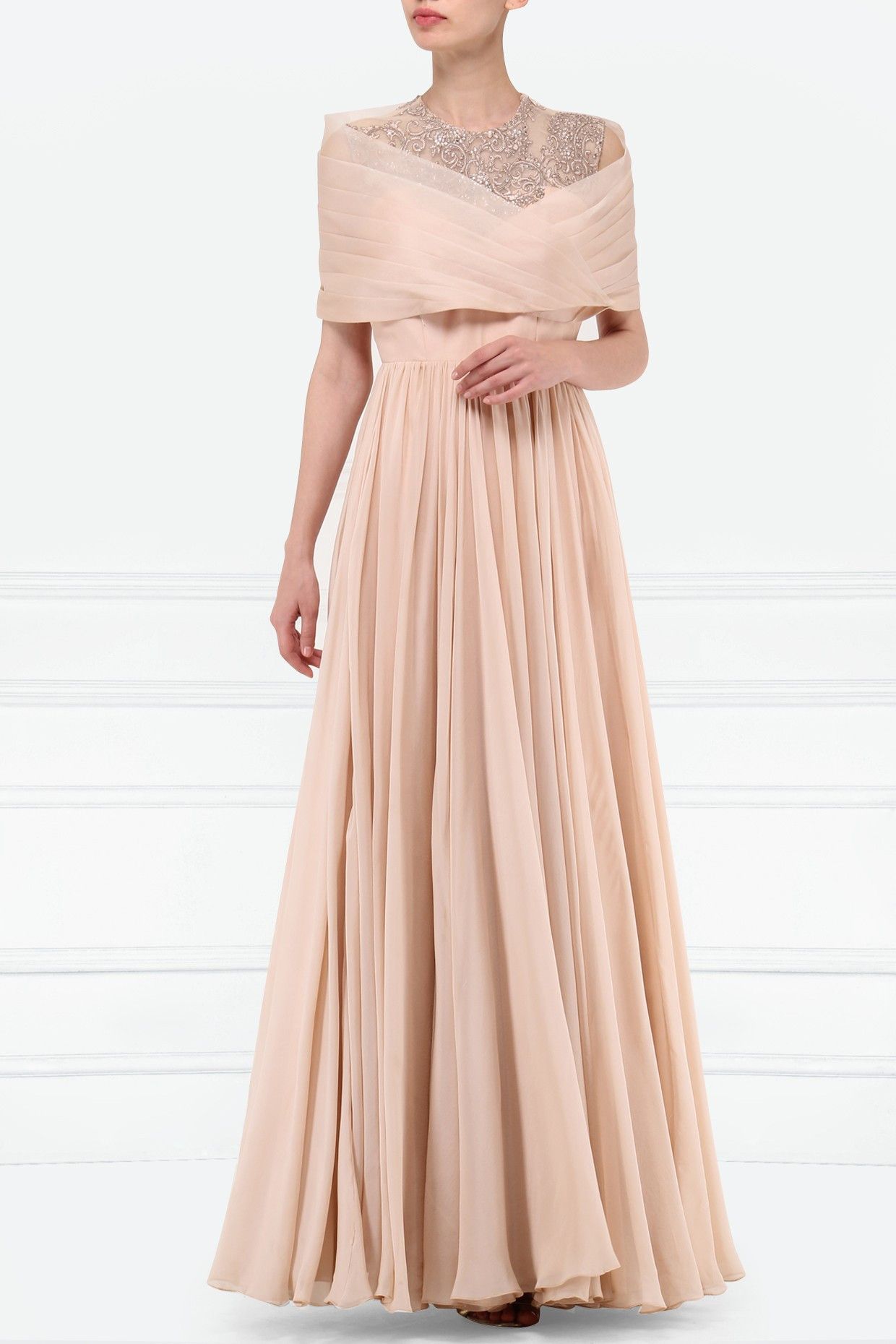 Want to look pretty in pastel? Then these gorgeous gowns are apt for your cocktail! For Rs 49,280 and Rs 49,952 respectively.
Layered Skirts with Crop Tops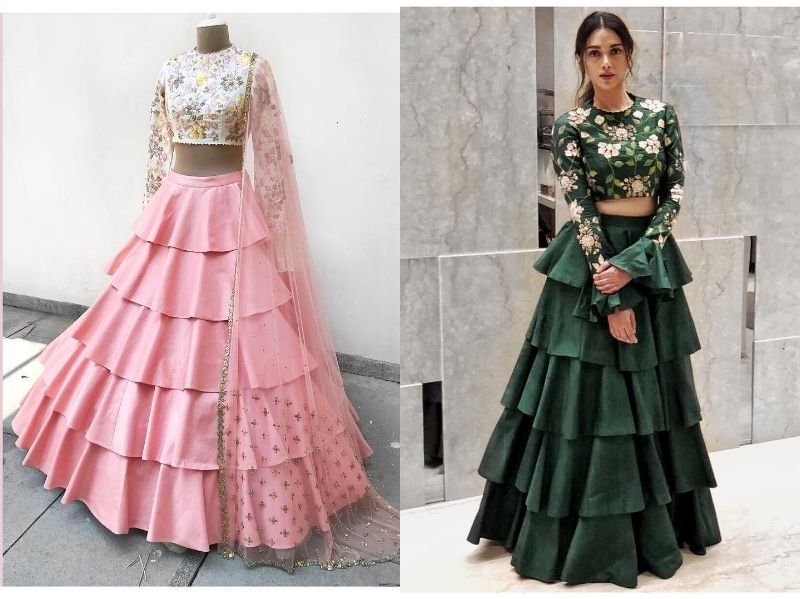 How gorgeous are these for your Sangeet or Cocktail? They cost Rs 58,000 and Rs 48,000 respectively.
Embroidered Lehengas with Contrasting Blouses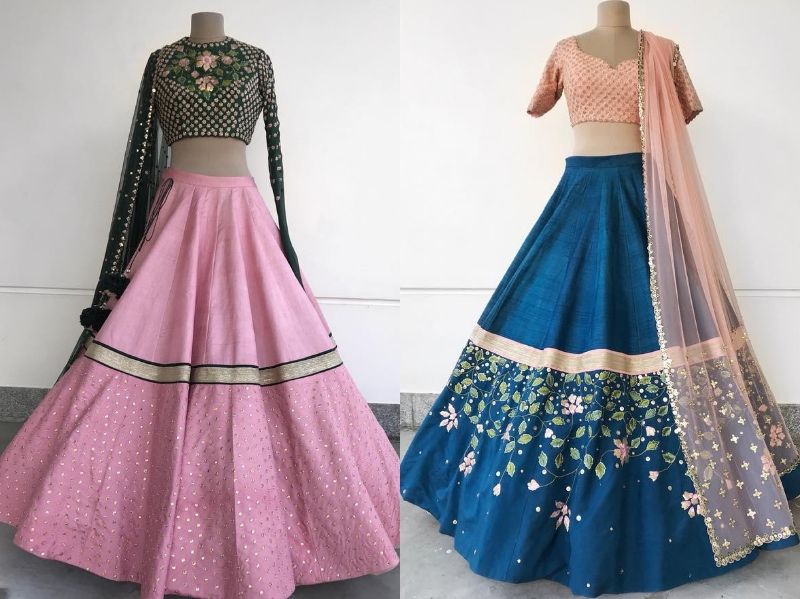 Bold colours and those delightful blouses! Both are priced at Rs 53,000 and Rs 52,000 respectively.
Jacket Sarees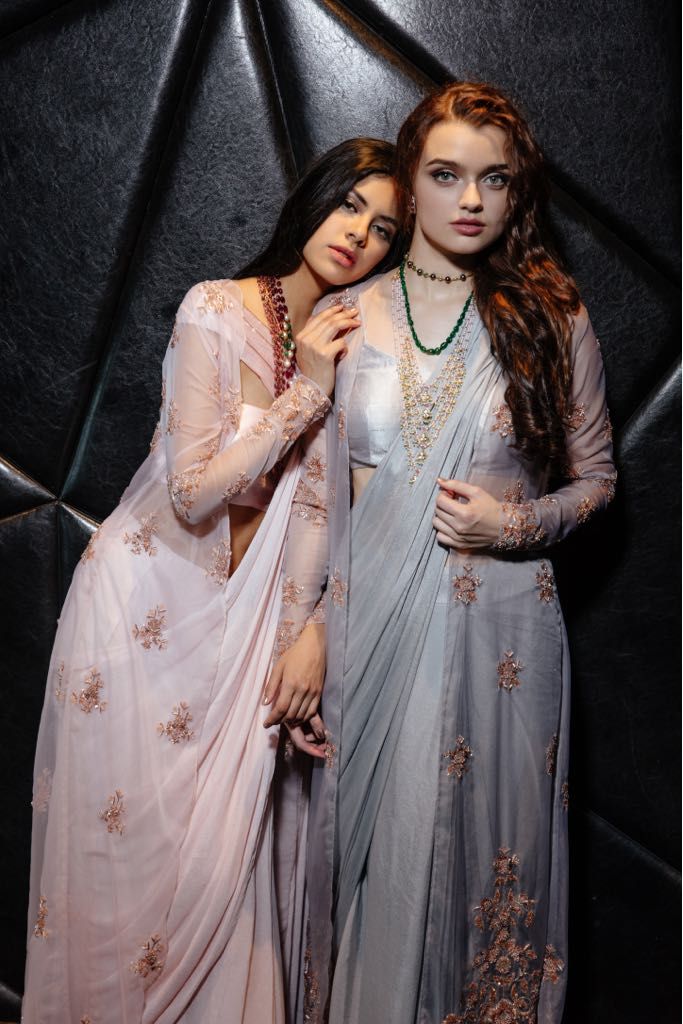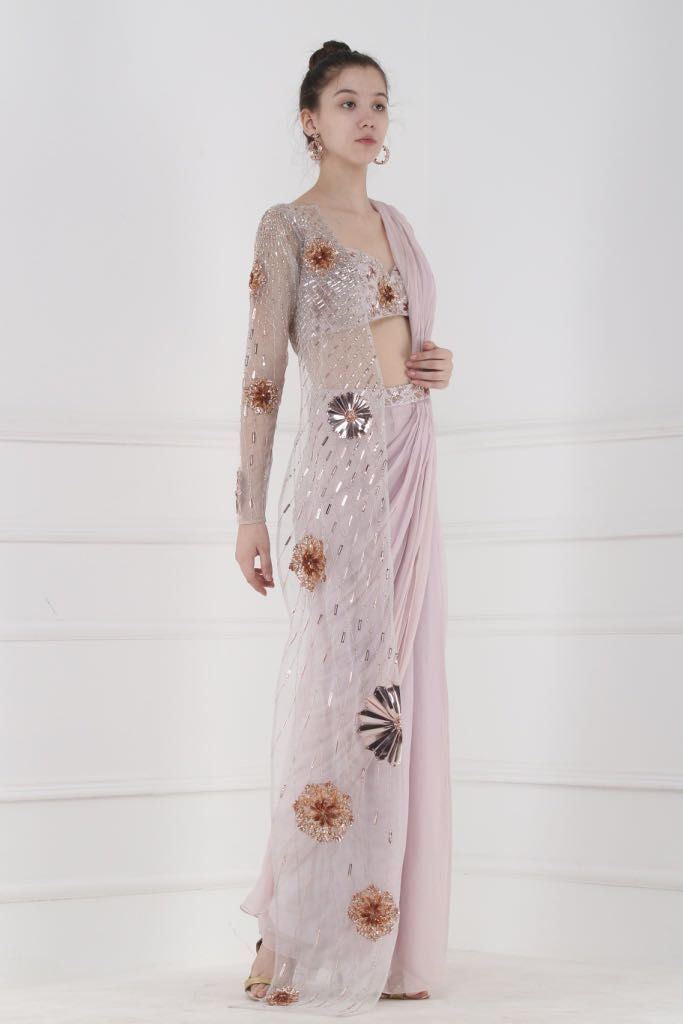 How cool are these jacket sarees for your cocktail? These cost between Rs 44,000 to 48,000.
Off shoulder crop tops and skirts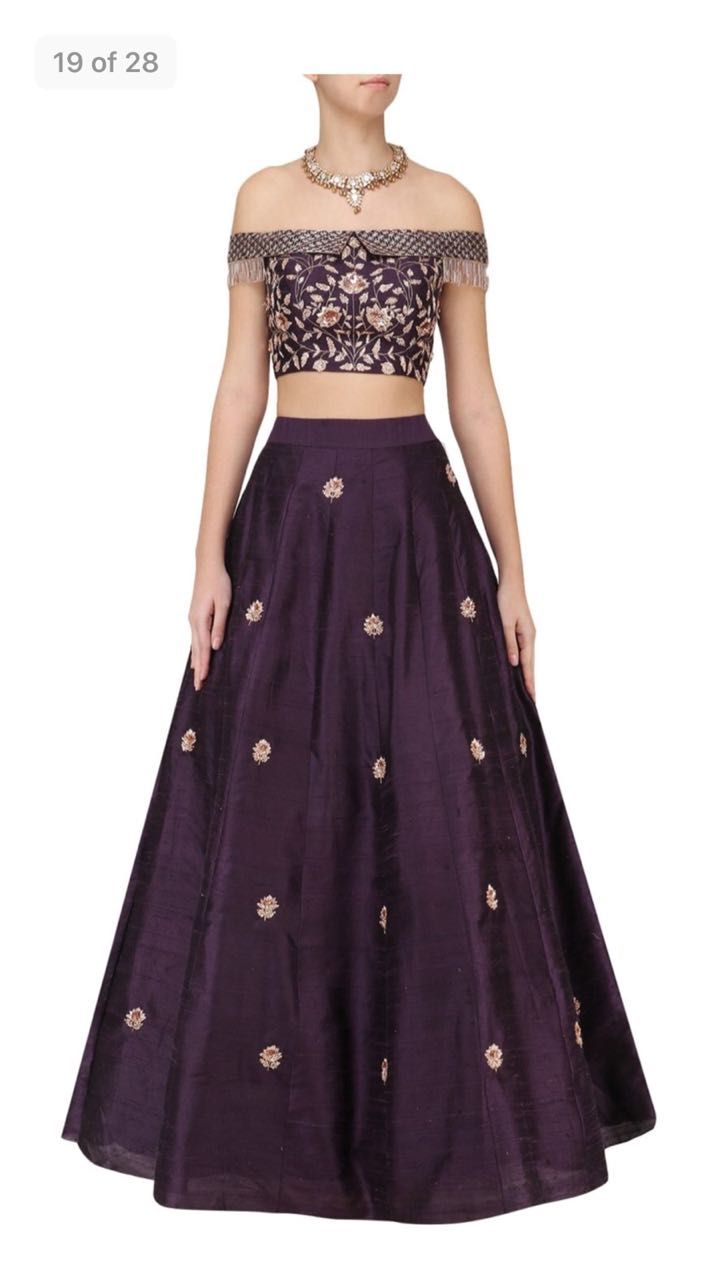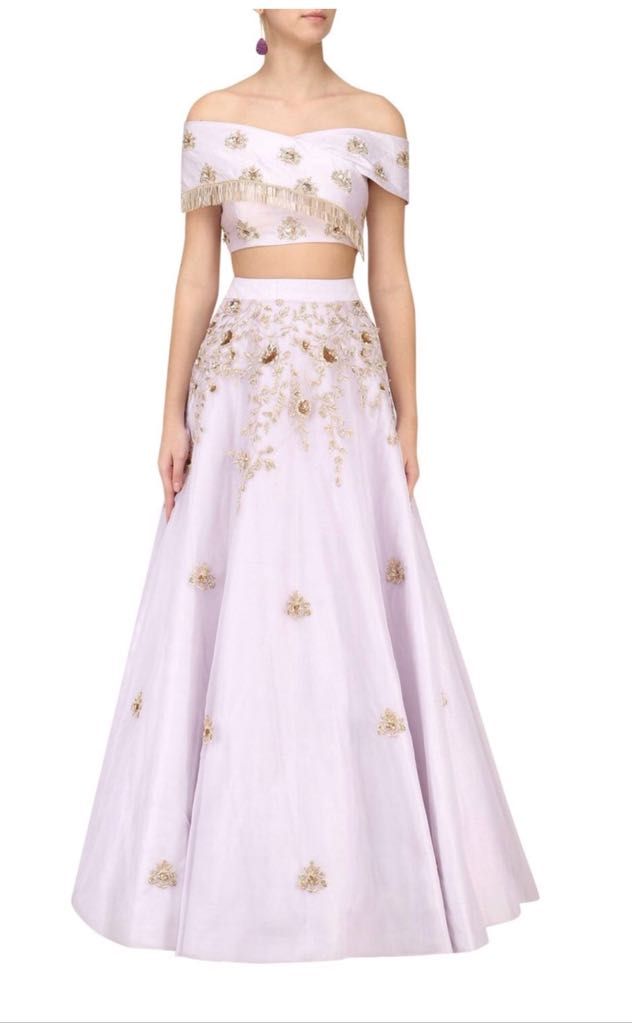 Another great look for the cocktail, which is a nice mix of Indian and Western. These off shoulder crop top and skirt sets are for Rs 54,000 and 58,000 respectively.
Ice blue lehenga choli
Ice blue is the trending colour for the season, and is a great option for the Sangeet or cocktail. This one costs Rs 50,000.
Pink fur-lined gown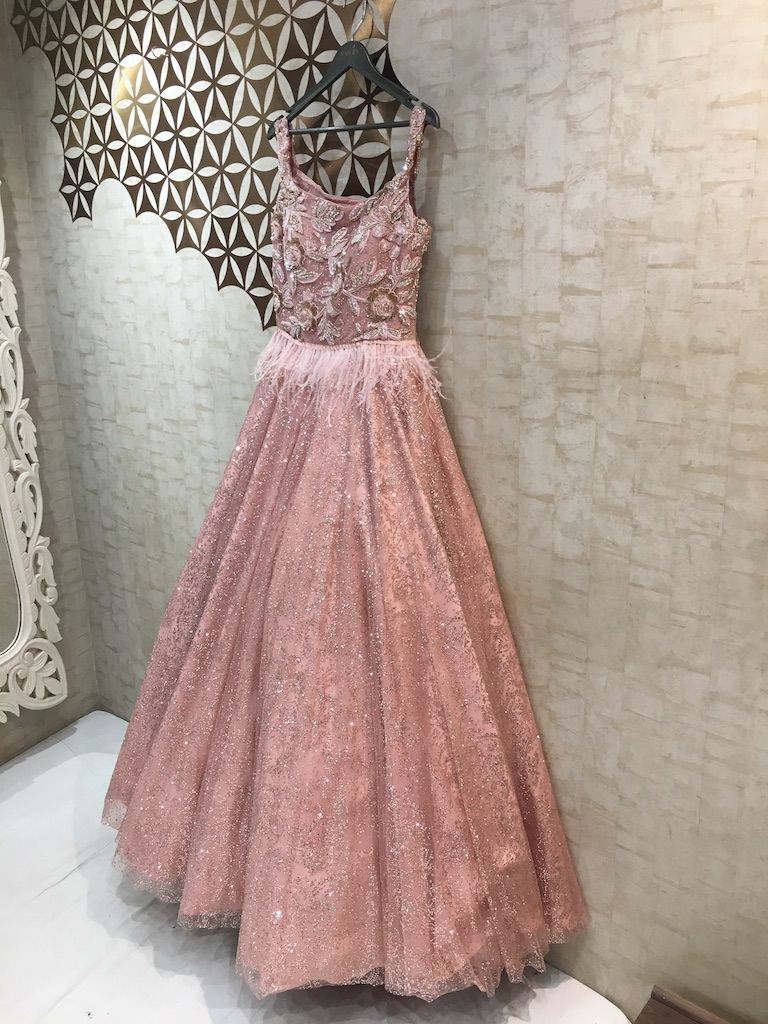 A classy gown is always a good option for the Sangeet or Cocktail, and this one with the fur ticks that box! Costs Rs 50,000.
ALSO READ: We Took Rs 70,000 To 6 Bridal Stores, & Here Is What We Could Buy!