Wedding Etiquette: Does an E-invite suffice?
BY The WMG Bride | 01 May, 2015 | 930 views | 2 min read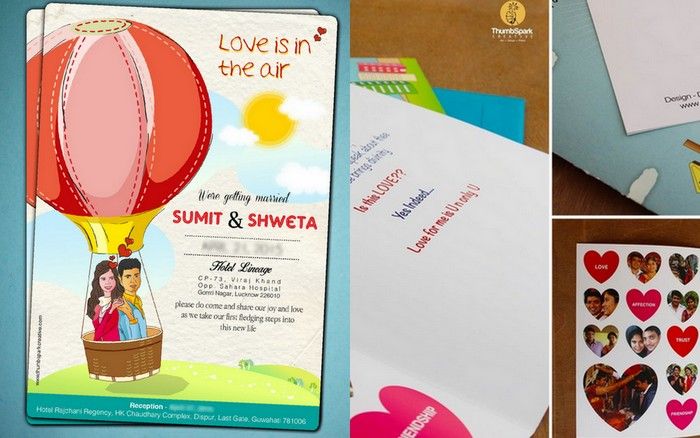 Invites by Thumb Spark Creative
While we personally adore the tradition of printed paper invitations, there is no denying that the future of wedding invitations may soon just be limited to Email or Facebook invites in the digital age. We want to hear your thoughts:
Are E- Invites too Impersonal?
There is a school of thought which finds E-invitations too impersonal and casual. They say that there is a certain charm and personalization to a paper invitation and on the occasion of a wedding, shortcuts aren't the best way forward.
E- Invites are Ok for Save the dates, not for invitations?
Some feel E-invites should be limited to save the dates or for people living out of town for whom couriering an entire invitation seems senseless. They say E-invites should serve simply as a precursor and not as a replacement for traditional invitations.
E-Invites save paper and time - Whats not to like?
Another school of thought says that E-invitations are not just cost-effective but they don't waste paper and cut down on time spent of printing and back and forth with the designer. In the time crunch most couples face, E-invites are a great solution.
Would you attend a wedding if you were just E-invited?
Lets exclude close friends whose weddings you will attend irrespective of even getting an invitation. What we are asking is: If there is a distant relative who E-invited you; Are you much more likely to attend their wedding if they gave you a paper card?
To know more about how to make and send out your E-Invites, head over to our Whatsapp Wedding Invite guide.
Comment below and let us know