What To Put In Eco-Friendly Gift Hampers To Be Given On Your Wedding!
BY Sakshi | 16 Feb, 2019 | 7526 views | 4 min read
If you're looking to build an eco-friendly hamper as your wedding favour, or want something green in it, then here are some cool ideas to put your plan into motion. A great idea is to pack everything in something environmentally-friendly and choose twine (instead of ribbon) to pack them. So here are some idea which are unique and nice!
Eco-friendly tote or basket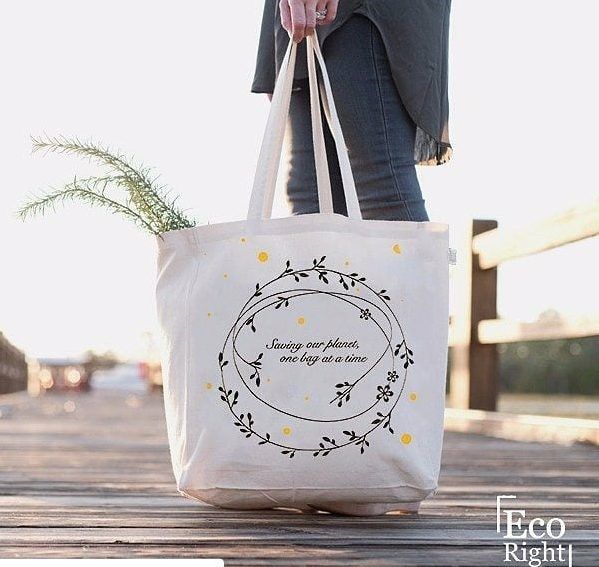 Image via ecorightbags
You can pack everything in these! Not only are they reusable, but plastic-free as well! Another alternate for this could be baskets made of cane/ bamboo which benefit a local artisan. 
WMG Recommends: Ecorightbags customise as well, so you can get your wedding logo made on it too!
Handmade vegan products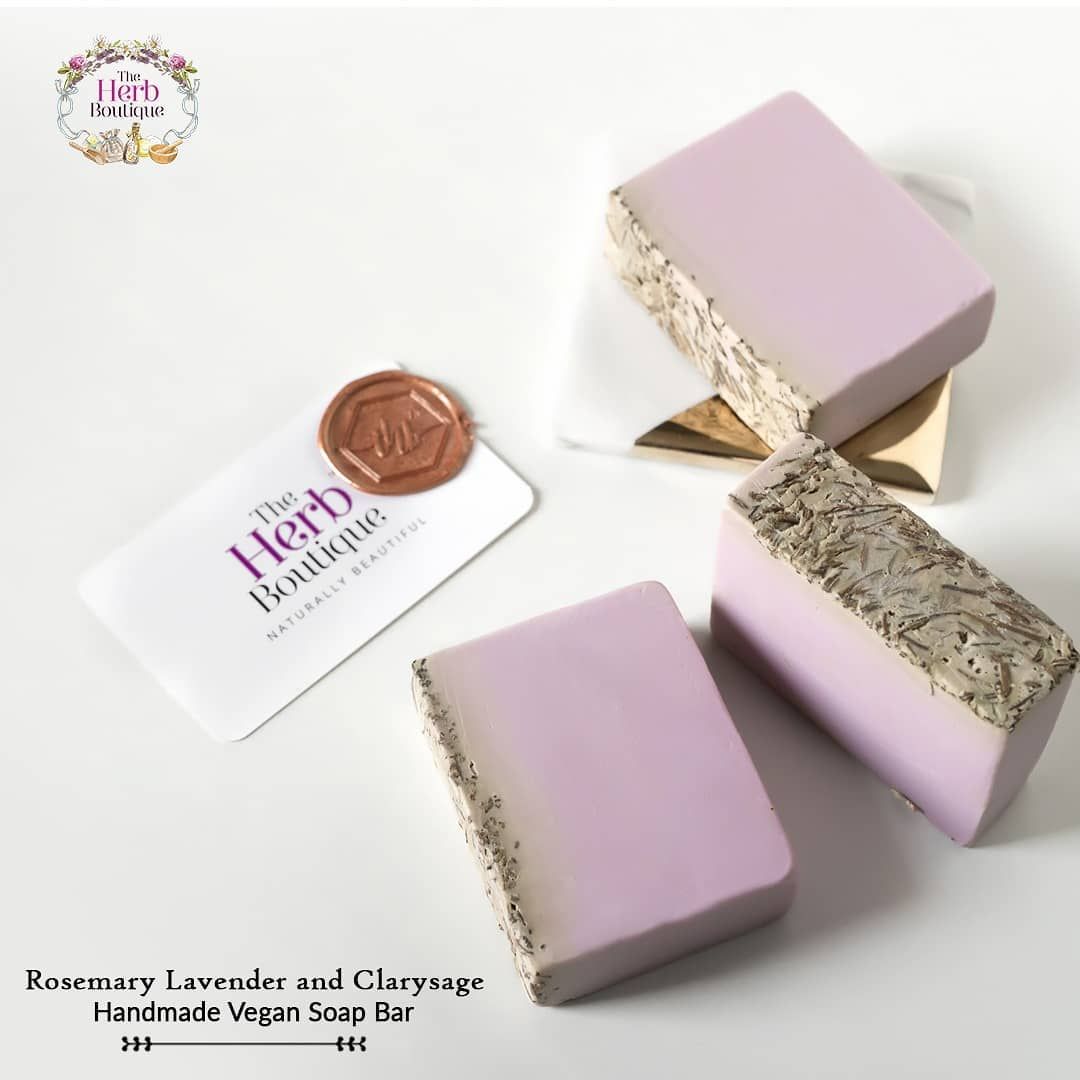 Image via The Herb Boutique★ 5
Cosmetics and products that are vegan or not tested on animals also make for a great addition to your eco-friendly hamper!
WMG Recommends: The Herb Boutique★ 5 has some nice vegan products which are absolutely divine!
A clay bottle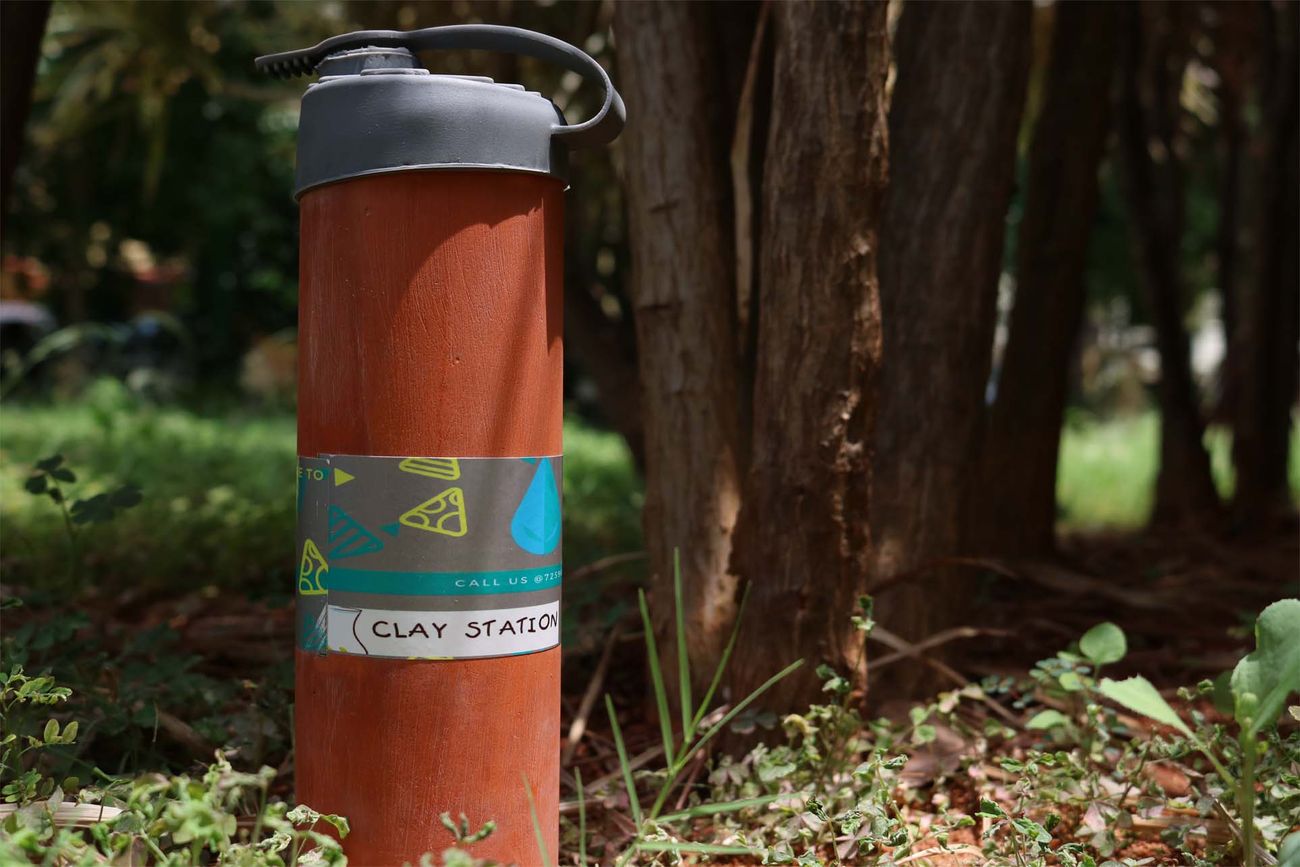 Image via The Better India
This is such a cool gift to add to your hamper. Clay bottles to keep water cool naturally like clay matkas used in the yesteryears.
WMG Recommends: The Better India has some nice ones!
Plantable pencils or pens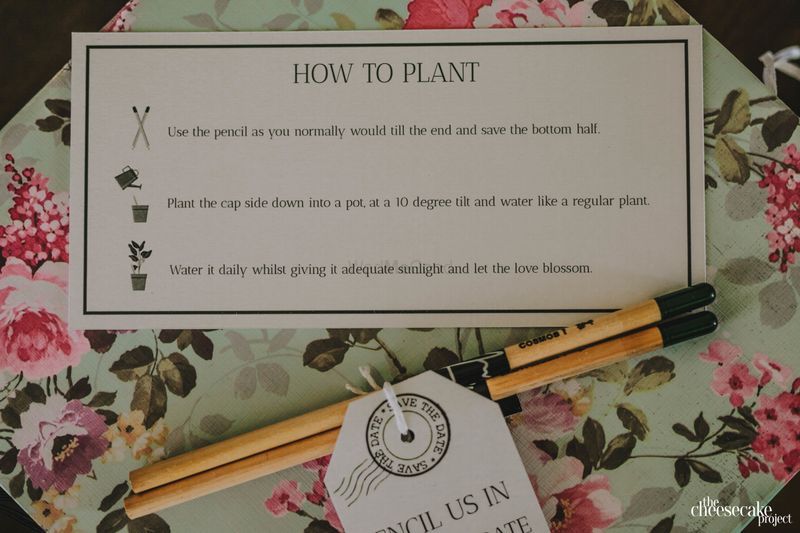 Image via Avantika & Pratik (Mumbai)
These are a cute new way to do your bit. A recent bride we featured gave out these, and we think it's a lovely idea. These are basically pencils that you use and then plant once you are done. 
A plantable card or one made of recycled paper!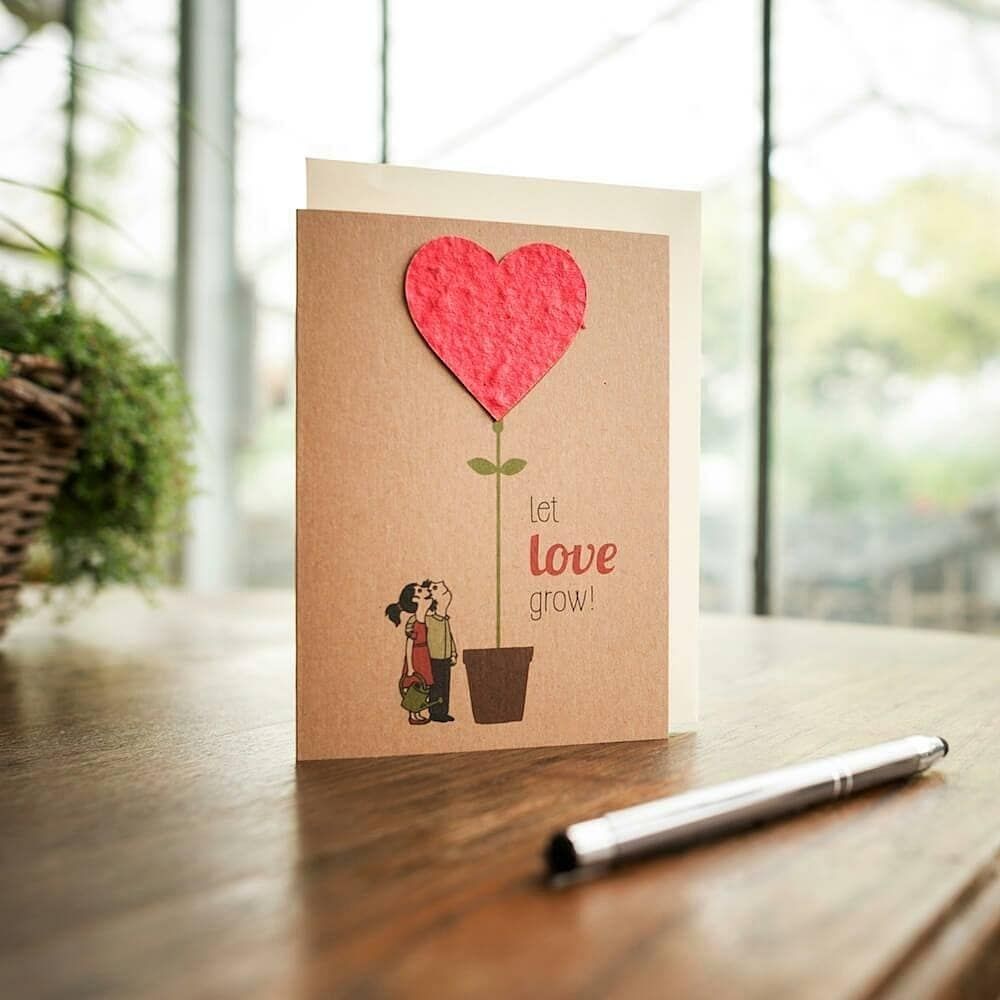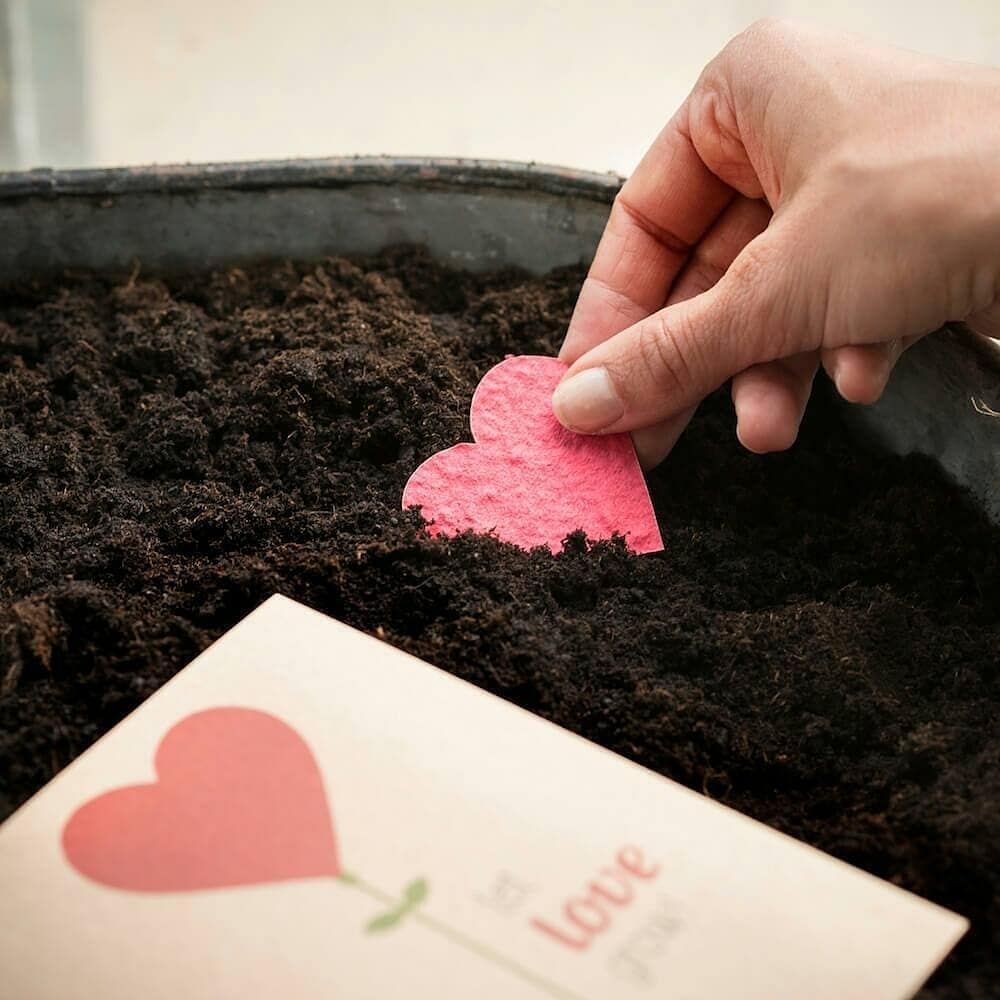 Image via Plantcil
An invite or thank you card that you put into the hamper could be this- something in the card or the whole card made of recycled paper or seed paper!
WMG Recommends: Plantcil and Seed Paper India customise and creates some cool ones!
A plantable calendar is cool too!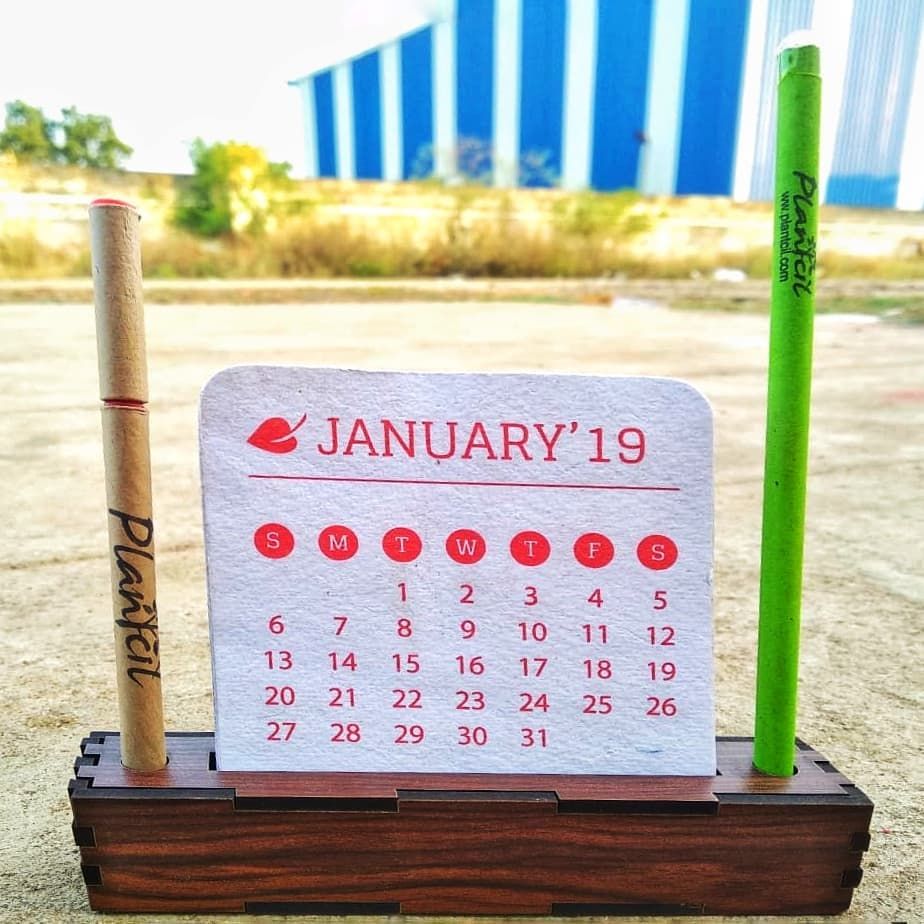 Image via Plantcil
Something useful, and eco-friendly! This one grows into a tomato plant!
WMG Recommends: Plantcil customises and creates some cool ones!
Potpourri Sachets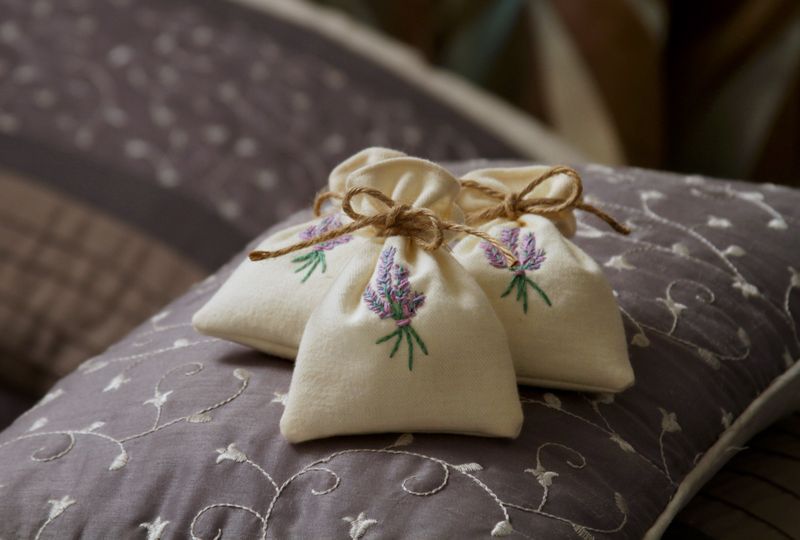 Fill them with your favourite flowers and get tiny pouches to stitch them into!
WMG Recommends: You could DIY these or get them customised from a vendor specialising in wedding favours.
Coffee, tea or spices from sourced locally from vendors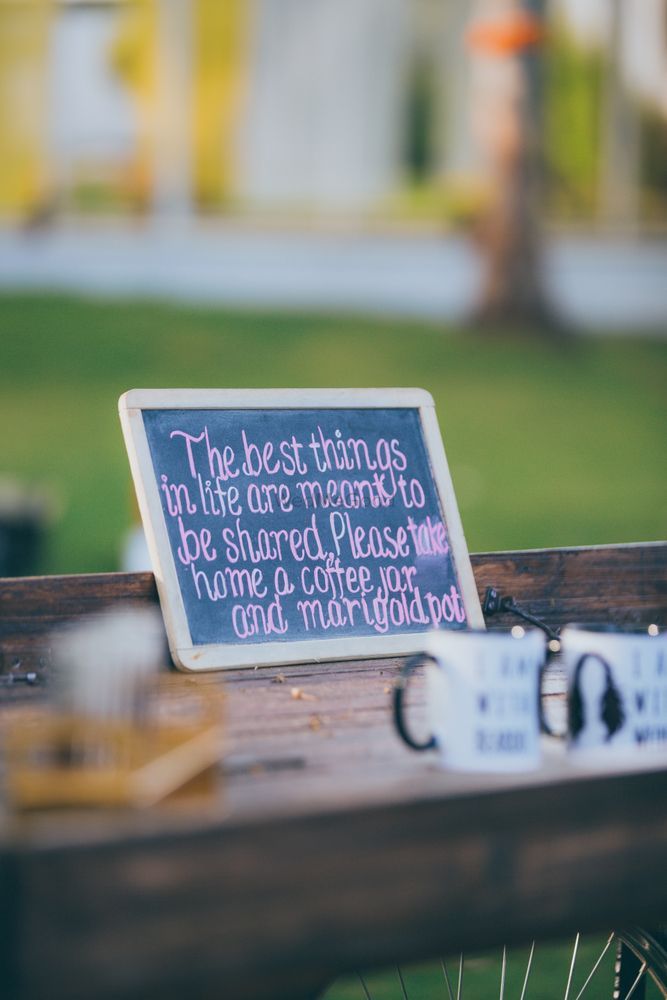 Image via Nilma and Abhineet's Wedding
This one works very well especially if you're having a destination wedding in the hills! Promote local vendors and help it reach from farm to guest!
Seed Bombs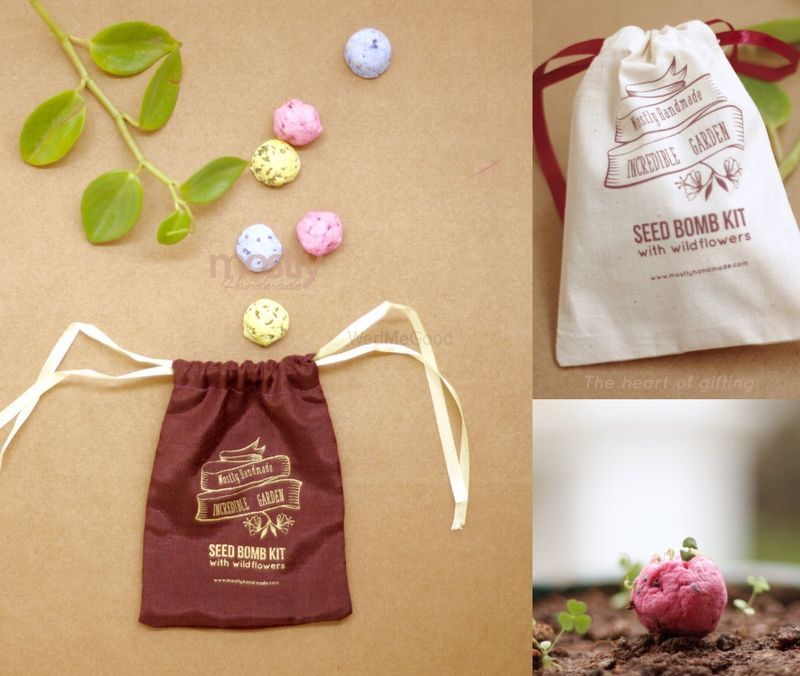 Image via 
Mostly Handmade
Seed bombs not only look cool, but are great as wedding favours!
WMG Recommends: Mostly Handmade★ 5  makes them in cool colours and packaging!
A God idol that can be planted too!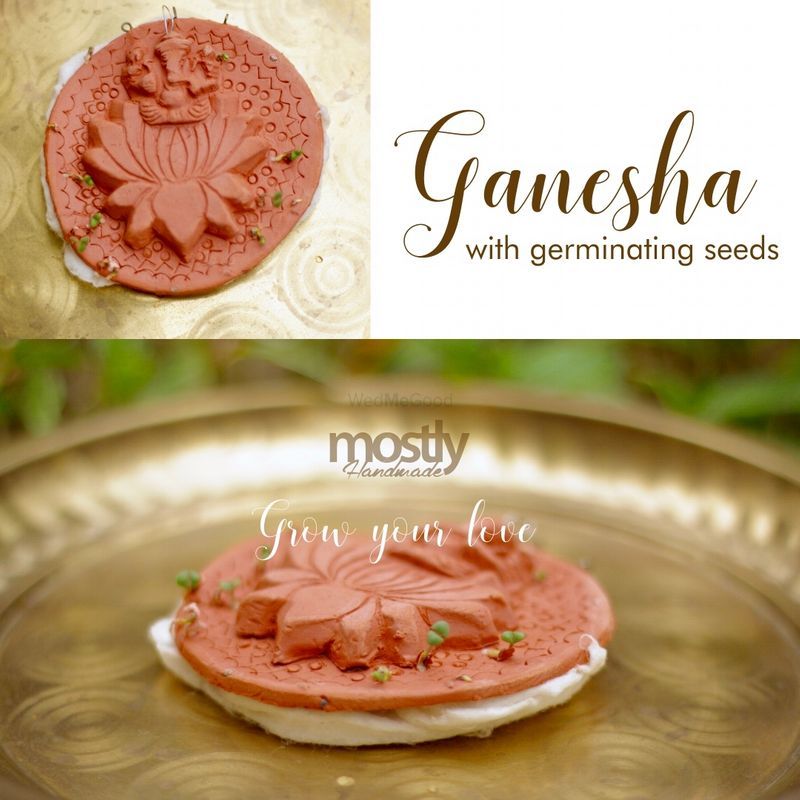 Image via Mostly Handmade
This is another nice favour, which is perfect for those who are religiously-inclined!
WMG Recommends: Mostly Handmade★ 5  makes these!
Bird seed hearts!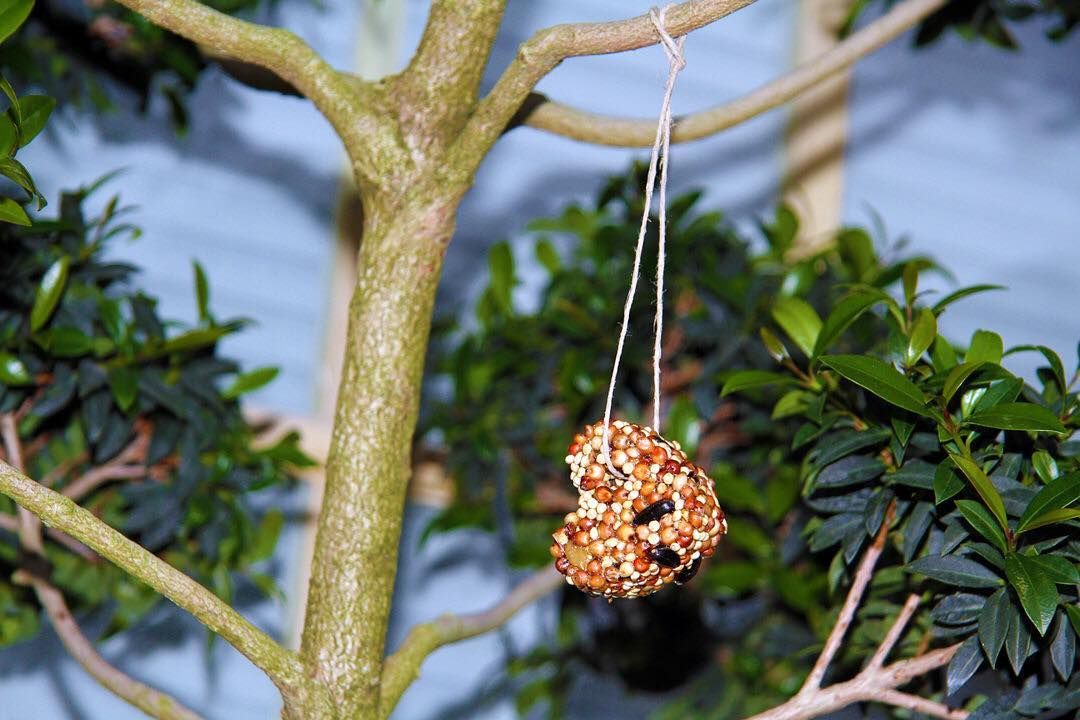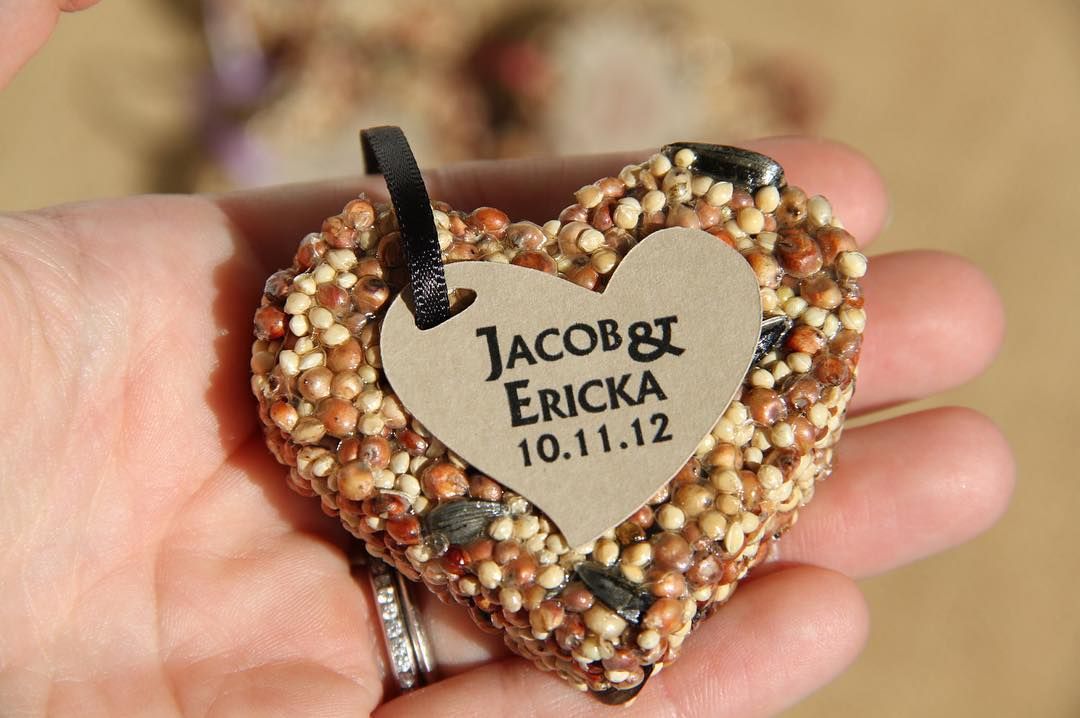 Image via greendoxieevents on Instagram
When your guests take these favors home, they can hang the favor from a tree branch or fence post for the birds to enjoy.
Or seeds in tiny packets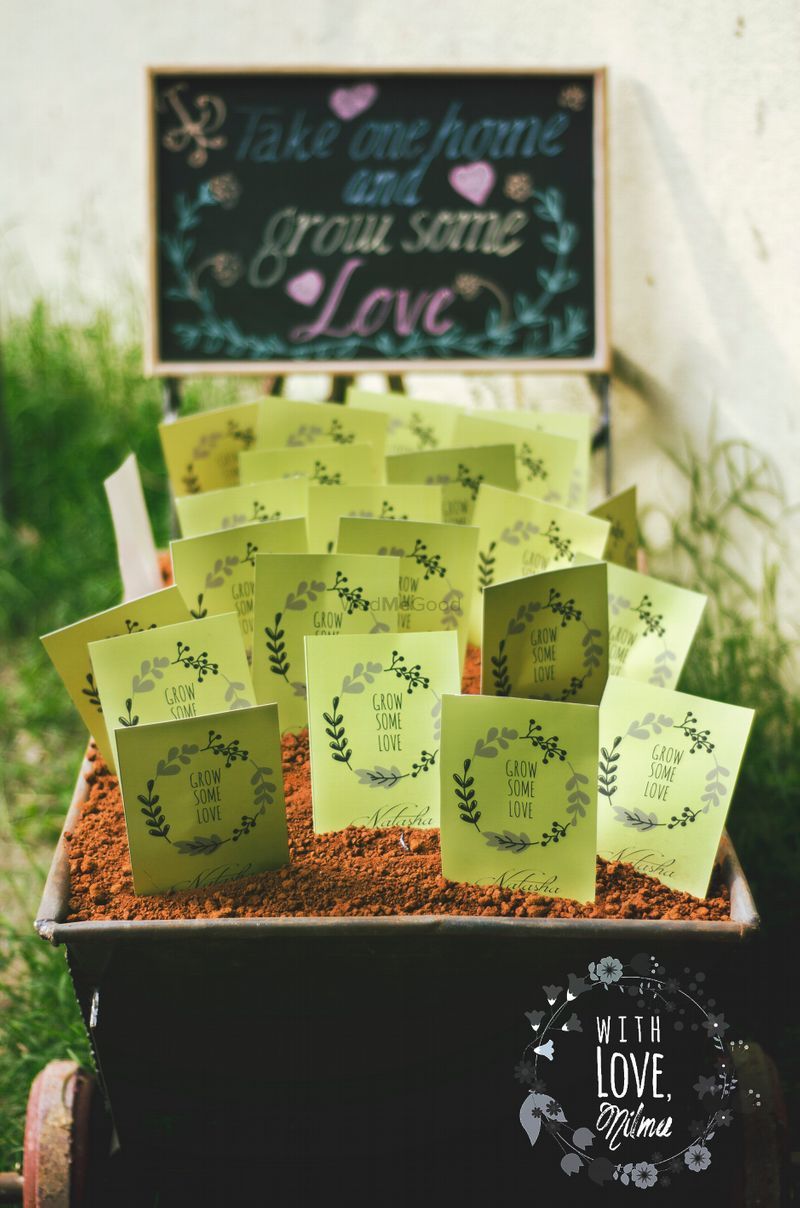 Image via 
With Love Nilma
This one is easy to DIY with seeds from your local market and you can get someone to customise the packaging!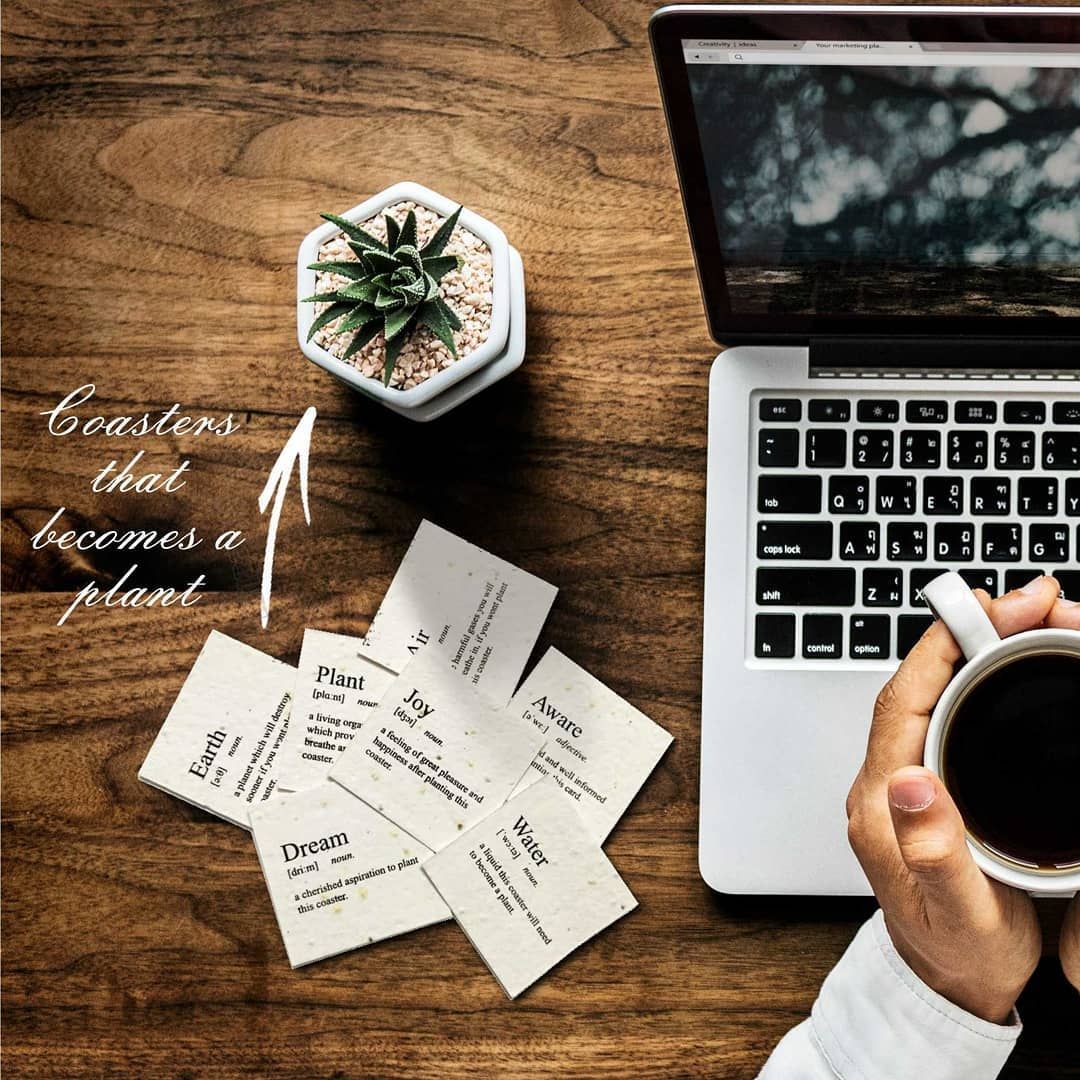 Image via theindiancause
How cool is this idea? Looks great and is useful too, not to mention eco-friendly!
WMG Recommends: The Indian Cause has some nice ones that grow into pretty plants!
A planting kit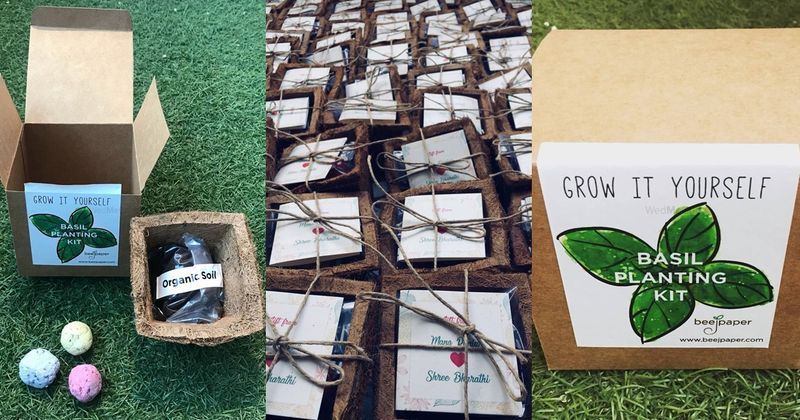 Image via Beejpaper
Another cool idea, which is so new and interesting. Get customised packaging to make it stand out even more.
WMG Recommends: Beejpaper  has them for various plants.
Succulents and Terrariums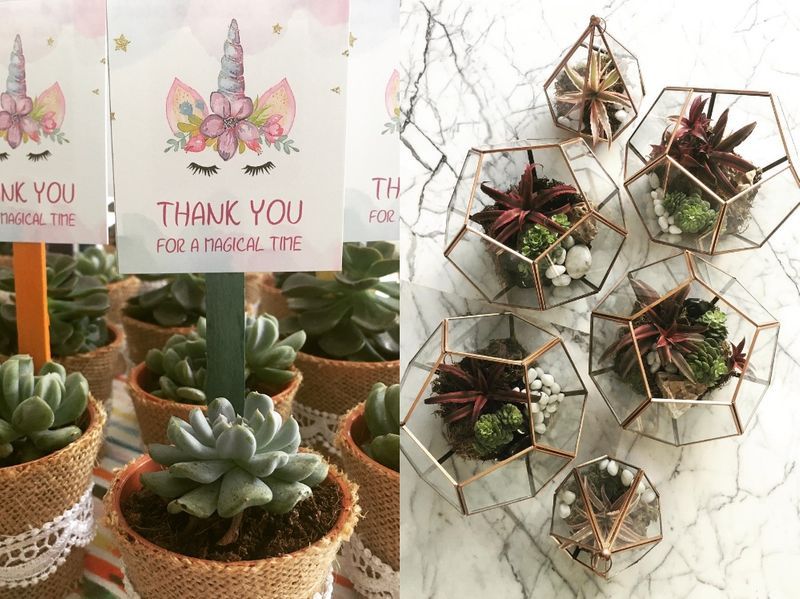 Image via The Bloomerie
Super trending these days, and since they can be kept indoors, double up as home decor too!
WMG Recommends: Buy them from The Bloomerie
Tree saplings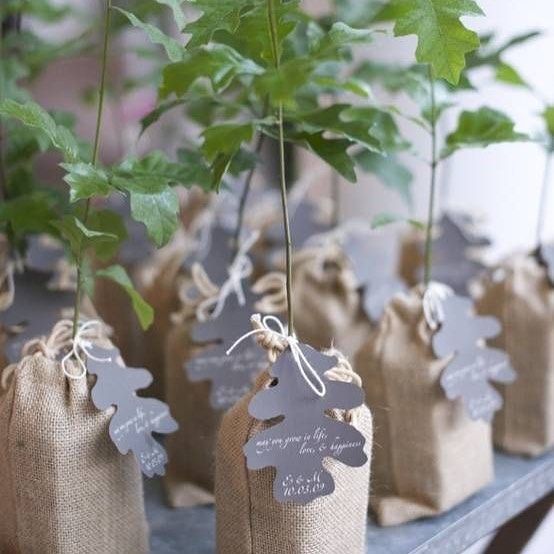 Image via thepreservenh on Instagram
You can DIY these in personalised packaging from a local vendor. 
Potted herbs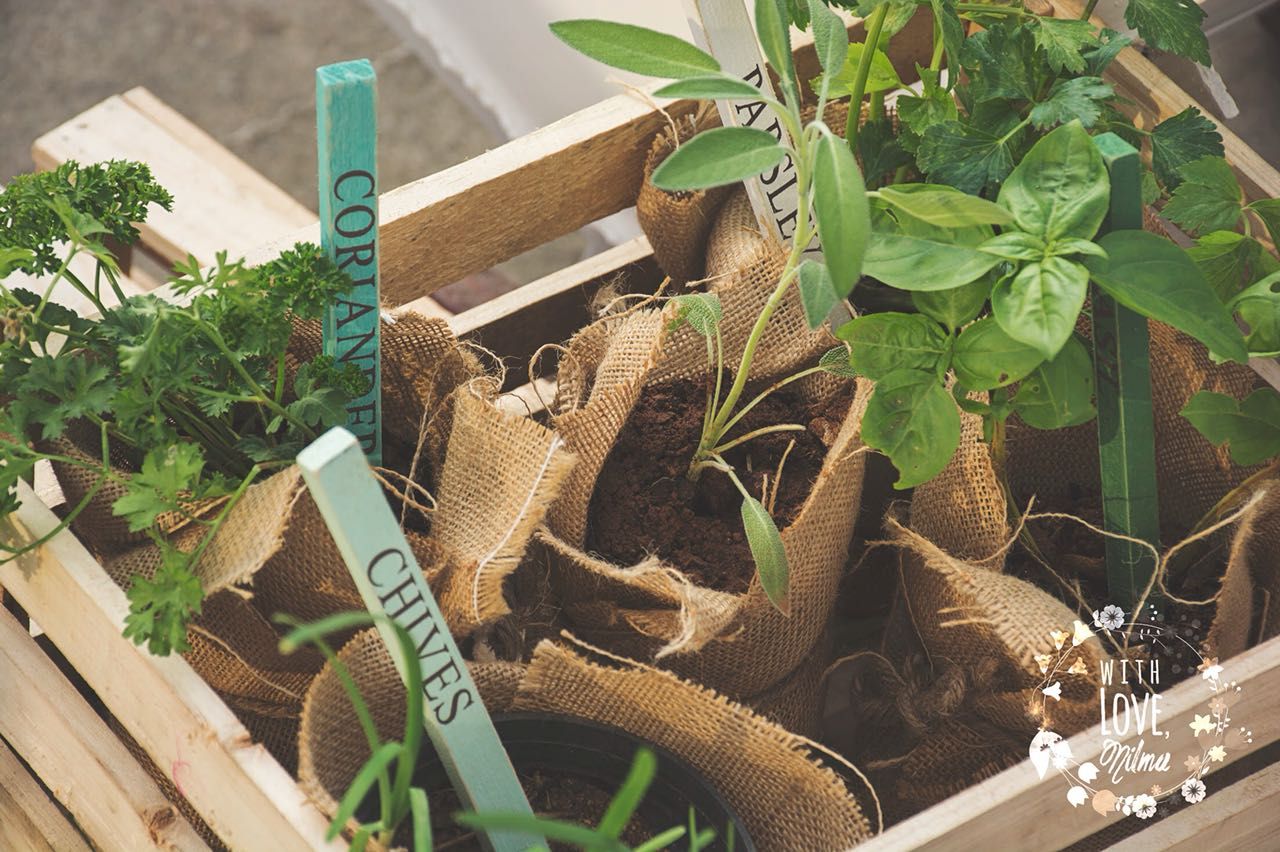 Image via With Love Nilma★ 5
Source them from a local nursery, put them in some burlap and put some cute name tags so the guests can pick which one they want. 
A small little plant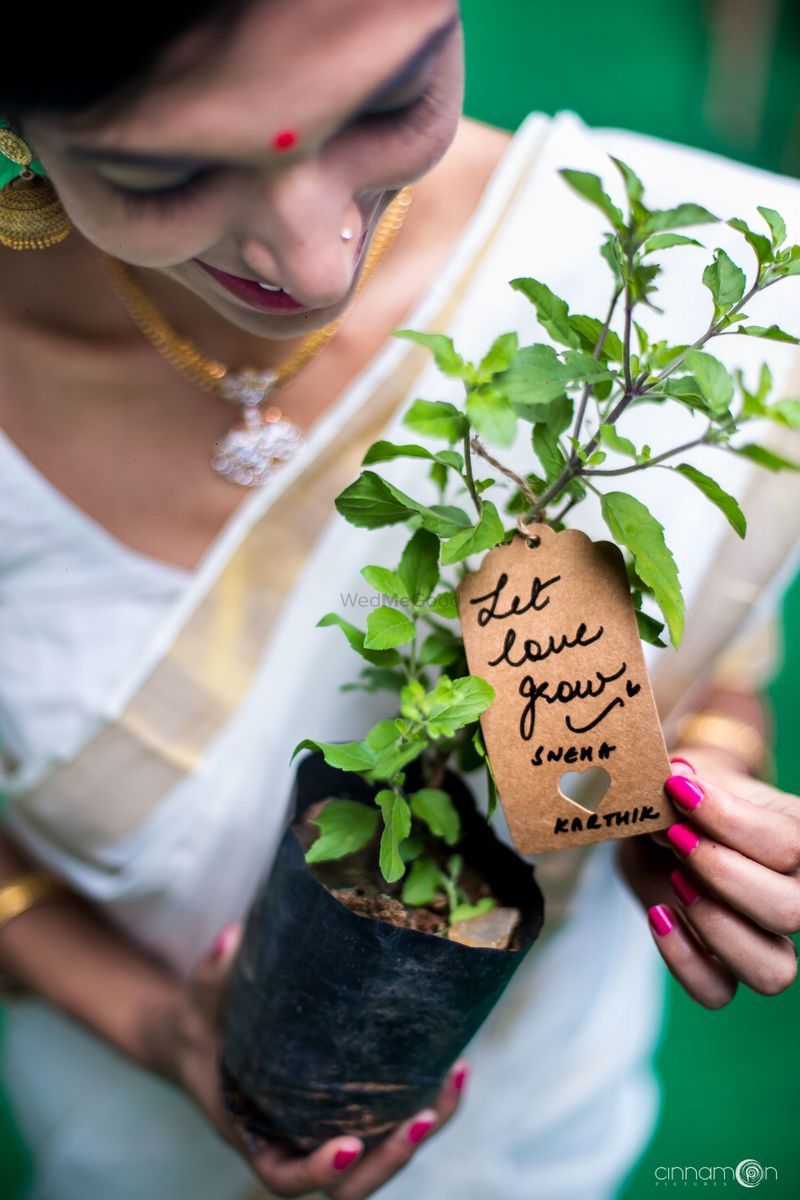 Image via Cinnamon Pictures★ 5
Another sweet idea, which might not be ideal for a destination wedding, but a local one. Or you could make the guests plant them somewhere near the venue to celebrate the occasion! 
Or potted seeds!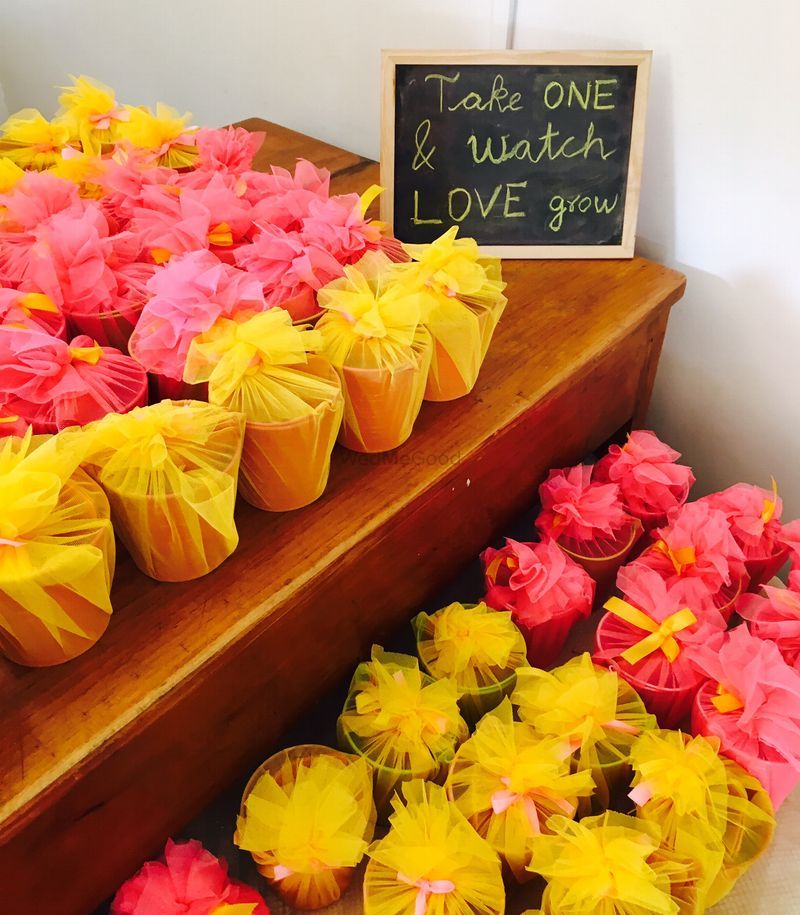 Image via Pink Parrots★ 5
This one is better for destination weddings for the guests to carry them back.