What's In The Market For Bridal Robes? We Found 20+ Unique Ones For Your "Getting Ready" Shots!
BY Sakshi | 23 Aug, 2018 | 1528 views | 2 min read
Want to be a cool bride? Then this is something you just gotta have! A bride robe is something we highly recommend, and when it looks pretty and cool, then it just makes everything (and photos) so much better! So here are some bridal robes we spotted that we absolutely loved, and if you're planning to get yours customised, then we highly recommend these!
This super cool robe that's ultimate!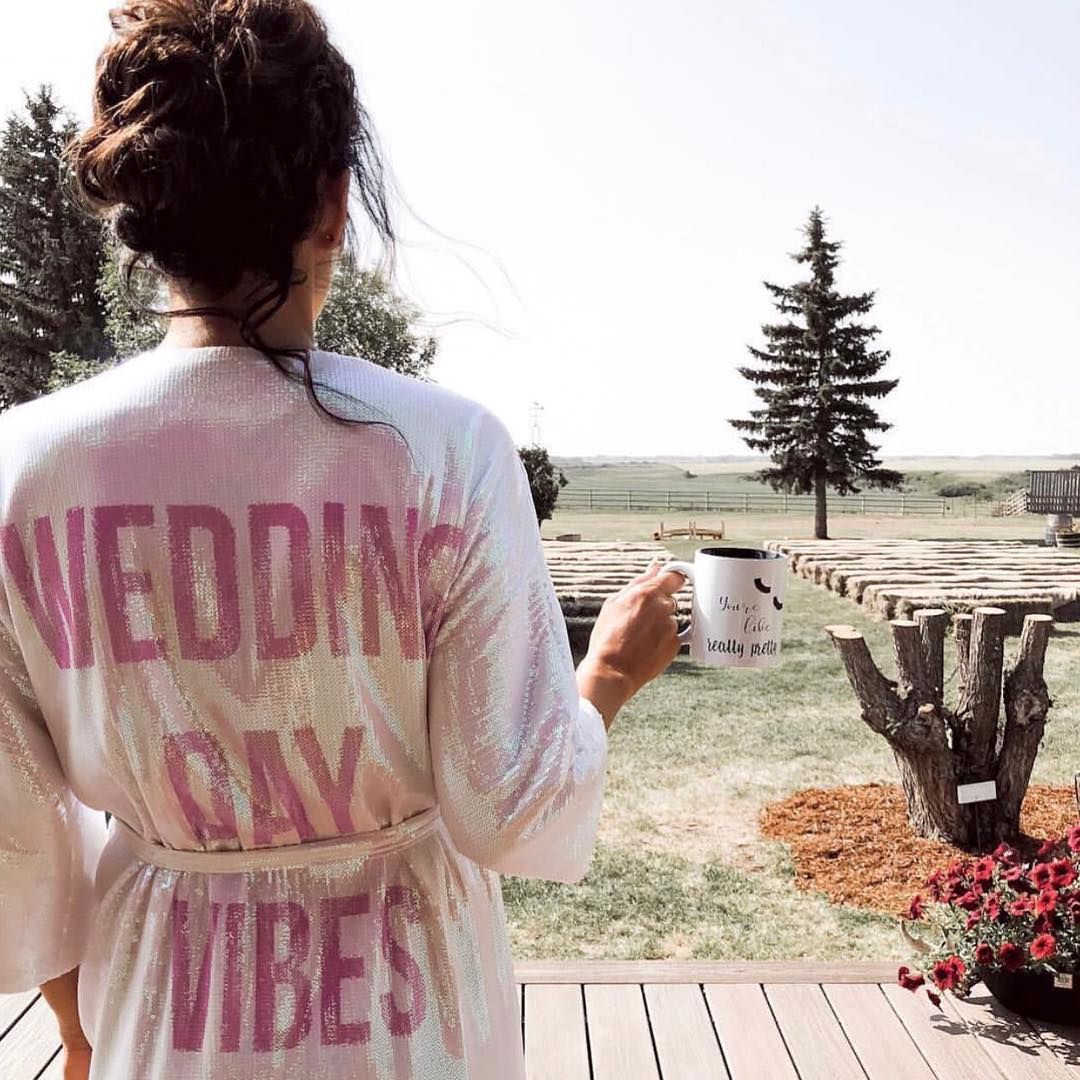 Image via @misshayleypaige
Or the one with the ring!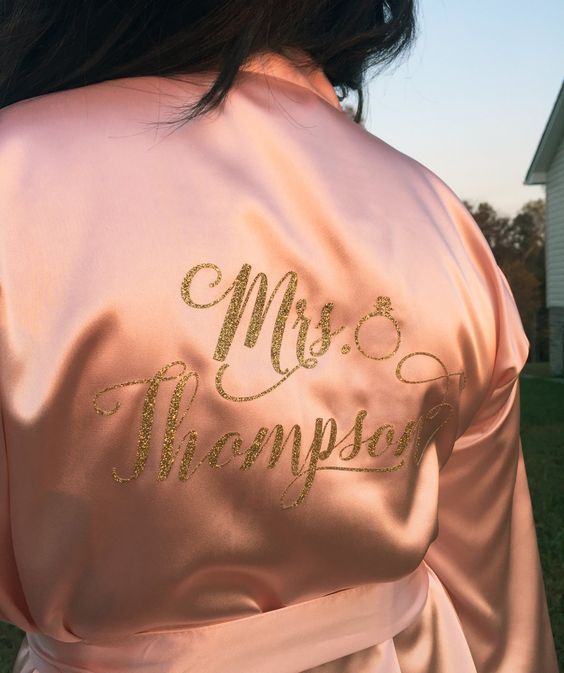 Image via Pinterest
This one with the embroidered monogram!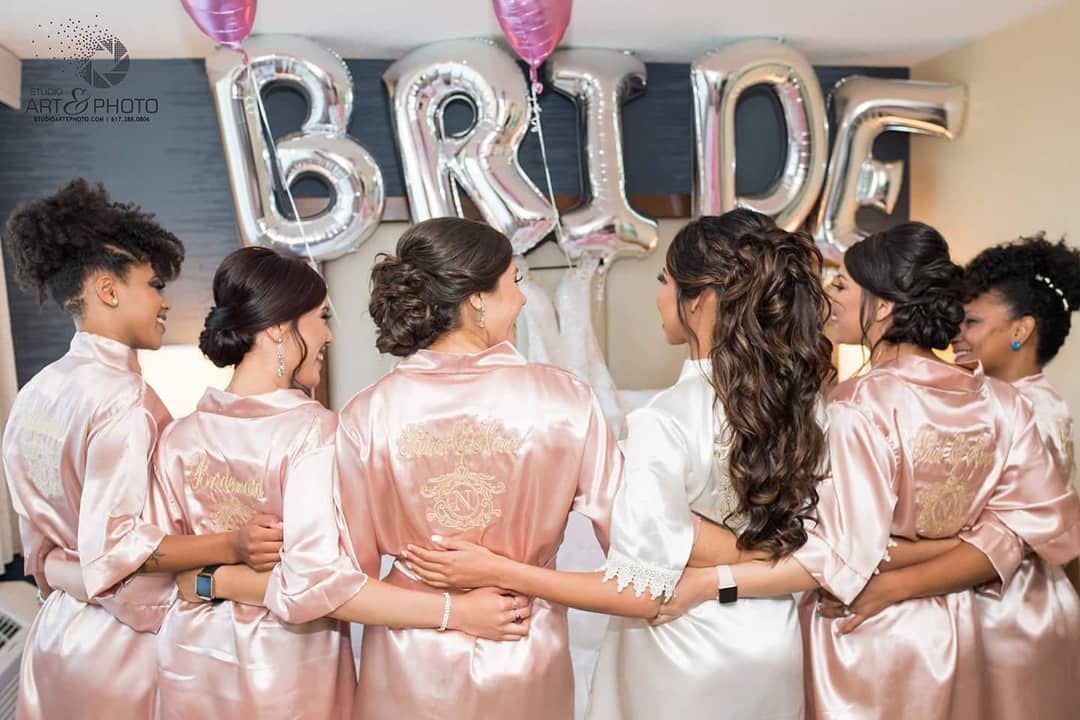 Image via @mrs_mnascimento
Wifey!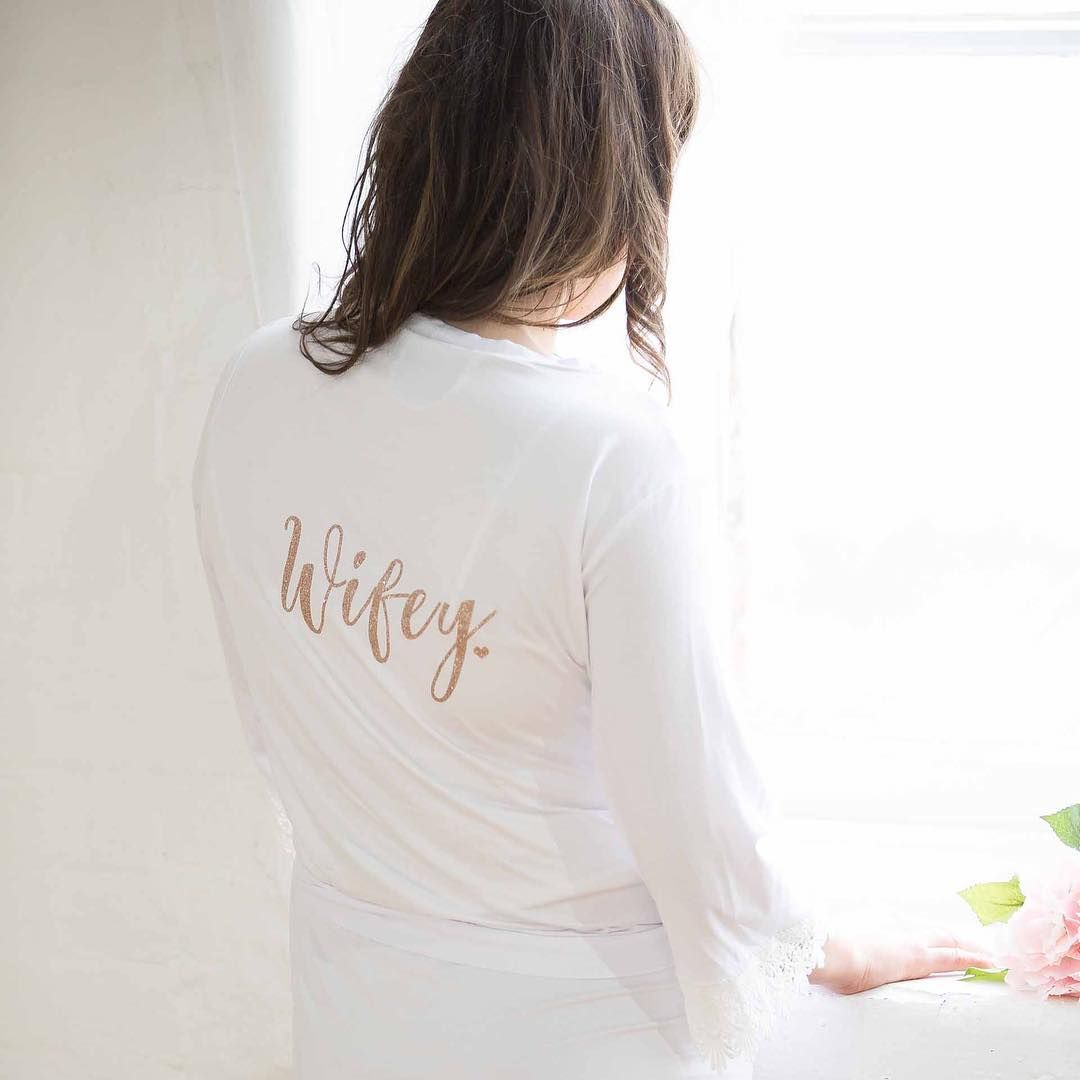 Image via thelittlelovebird
The one with the name!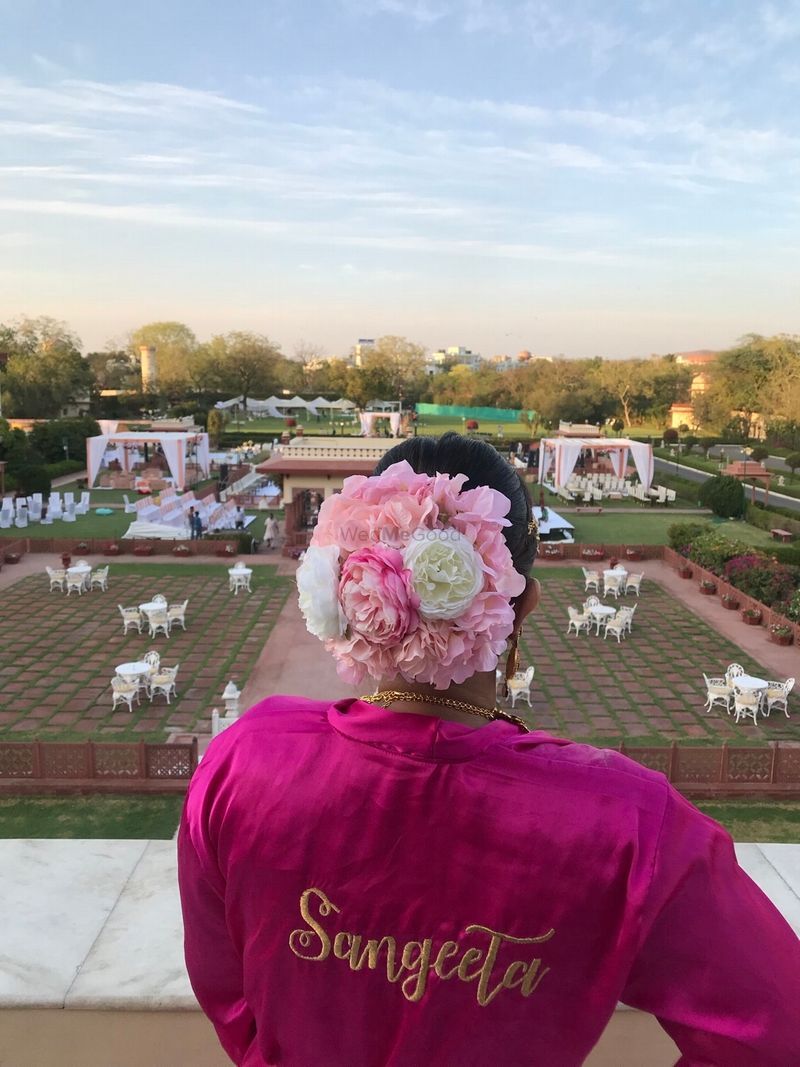 Image via Doll You Up By S★ 4.8
This cute customised one!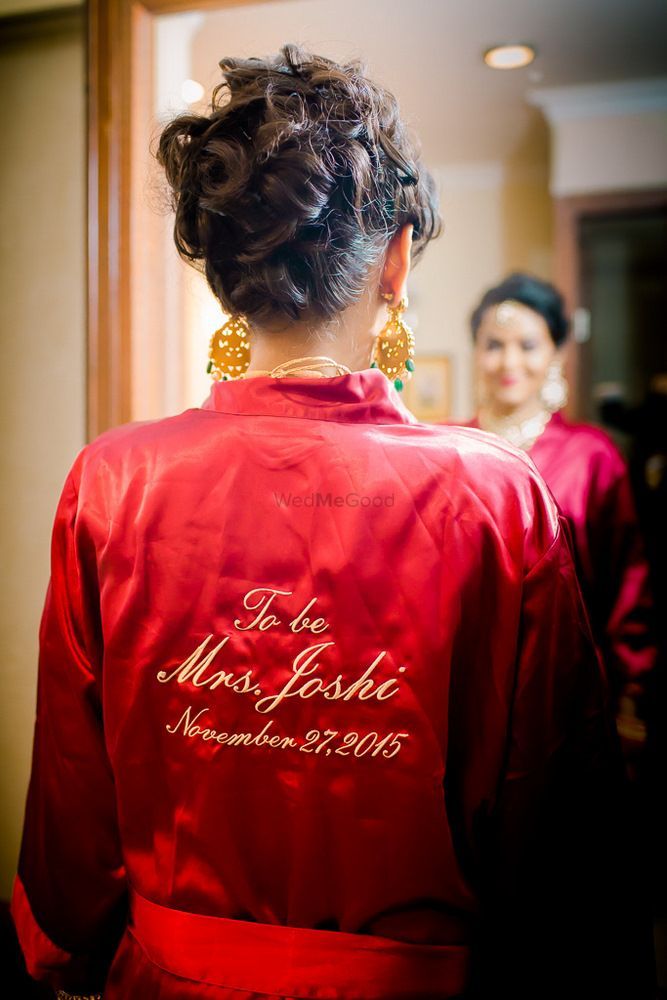 Image via Ketan & Ajeta (Delhi)
Or this one which is similar, but with different text!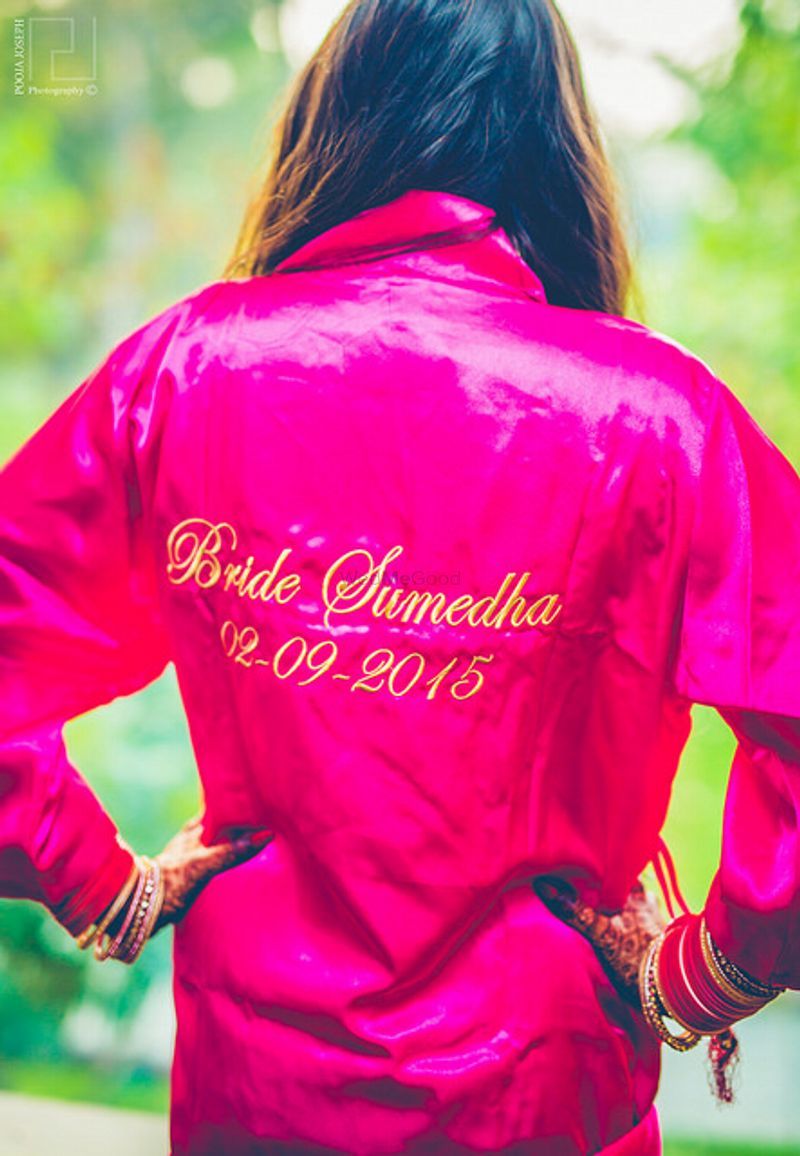 Image via Sumedha and Prateek (Agra)
Or maybe with something cool embroidered!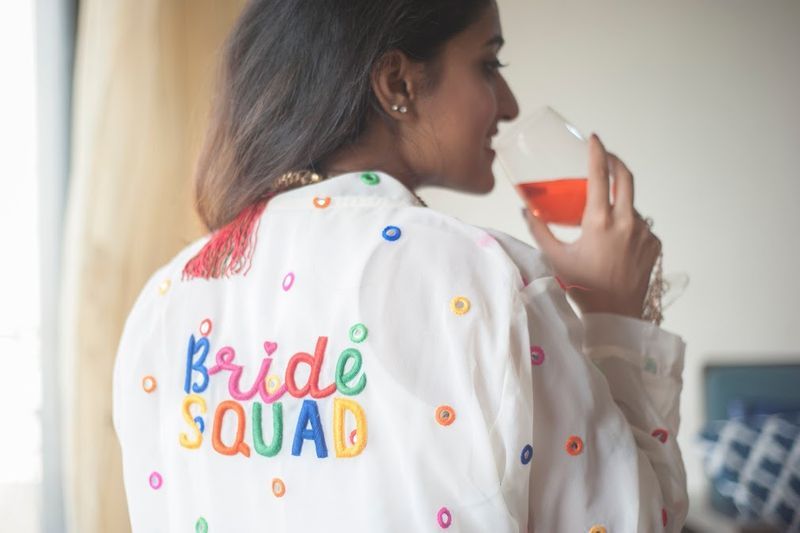 Image via Buttermilk India
Or this cute one with the pattern!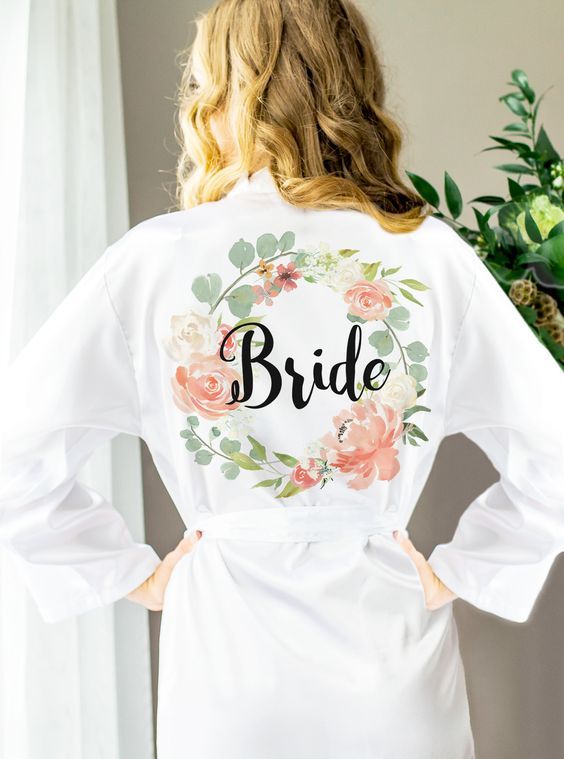 Image via Pinterest 
Bride- all sparkly and printed in a colour that pops!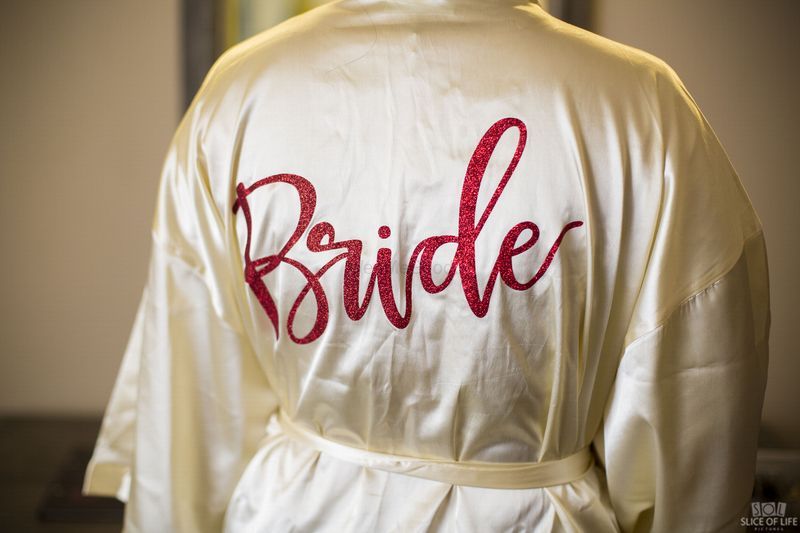 Image via Slice of Life Pictures★ 5
Or maybe with some gold embroidery on red that's so bridal?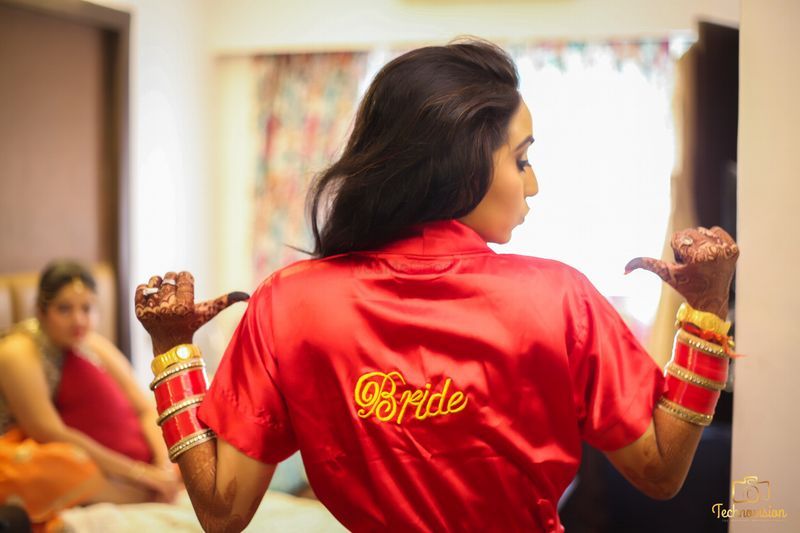 Image via Technovision★ 4.4
Rhinestones anyone?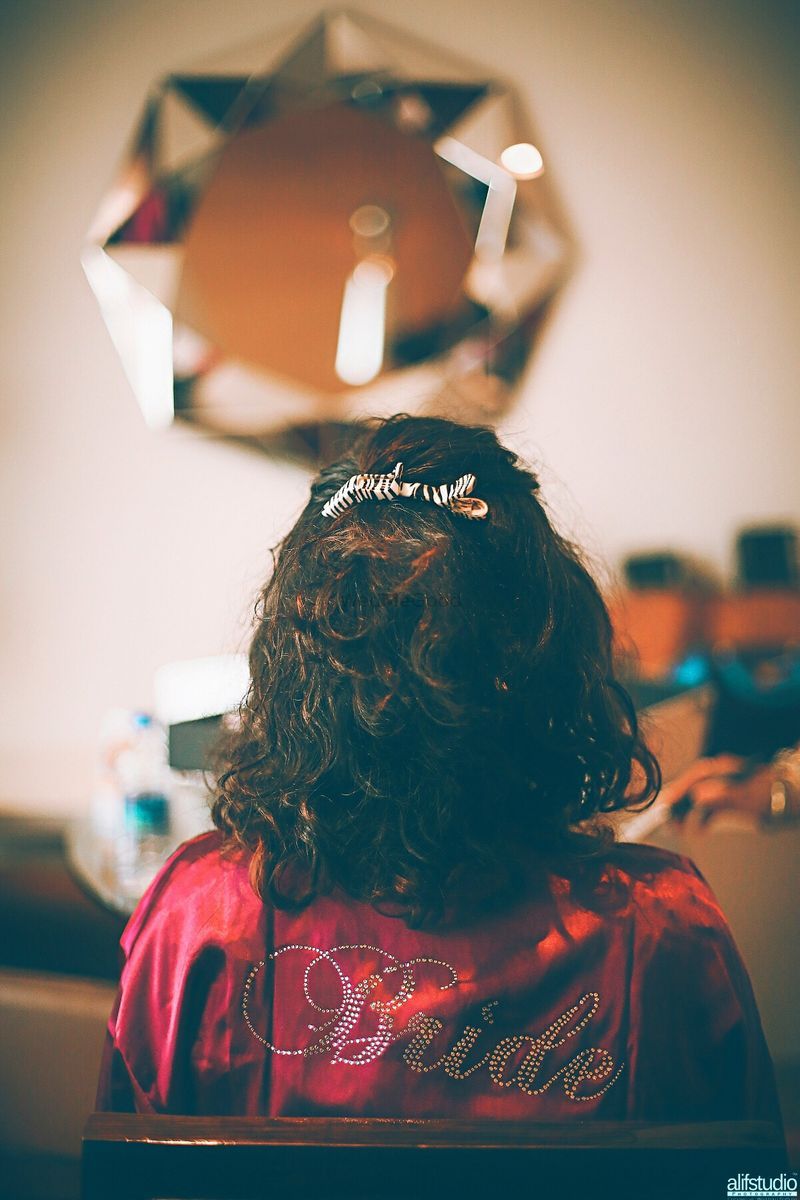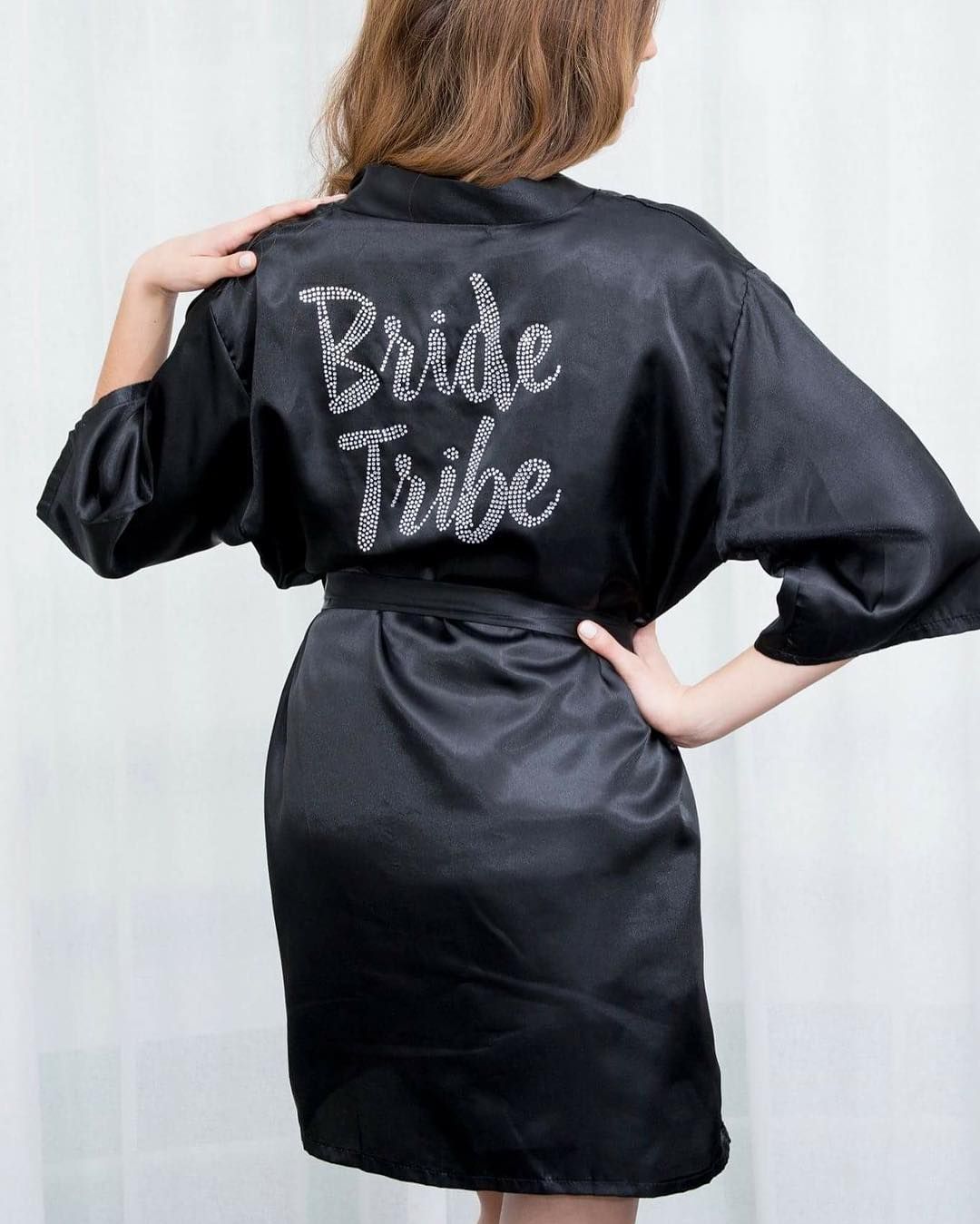 Image via Alif Studio★ 5  and totallybrides
Something in an offbeat shade!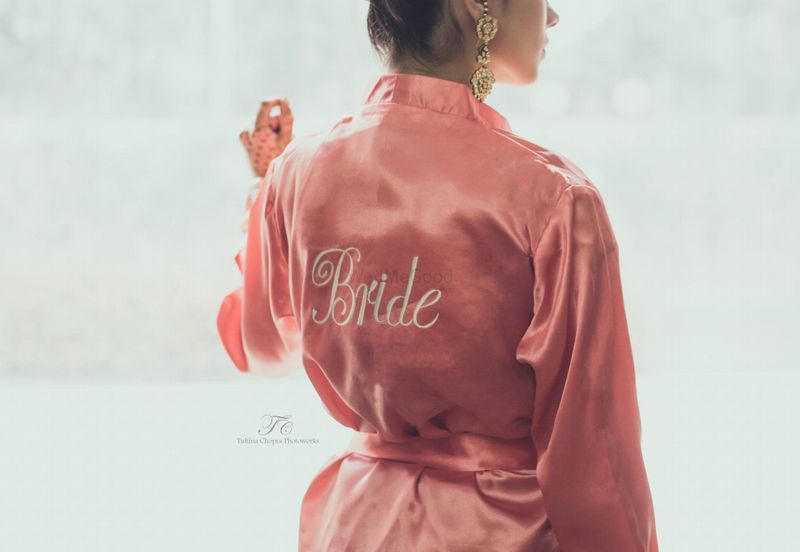 Image via Tuhina Chopra Photoworks★ 4.9
The bride popping in her floral robe!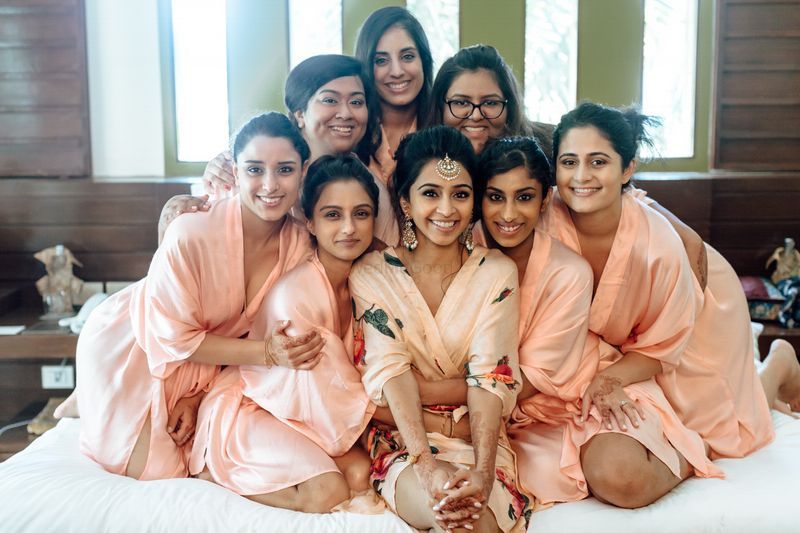 Image via Keeran The Wedding Planner★ 4.9
Or the other way round!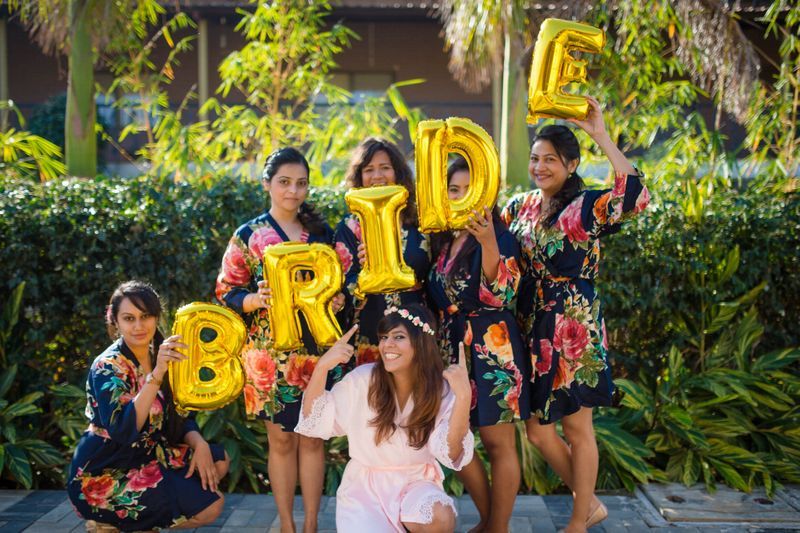 Image via Amit - Fine Art Photographer & Filmmaker★ 4.9
Or floral robes for everyone!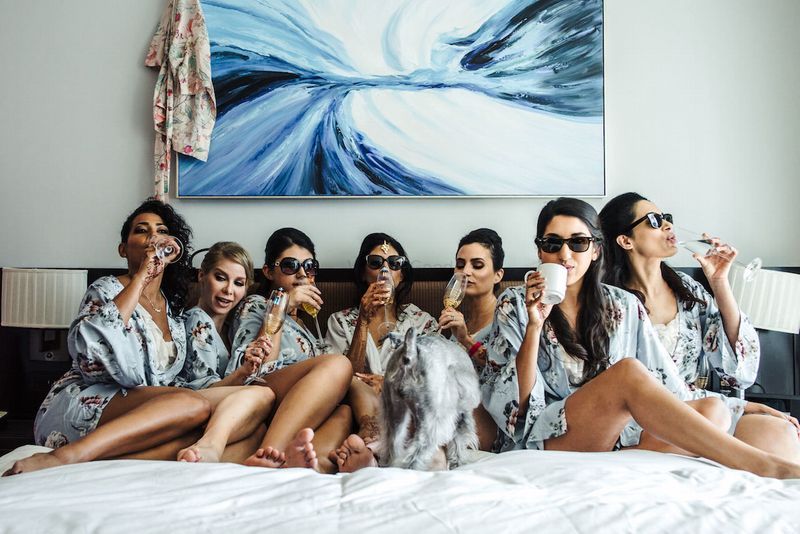 Image via Thara & Parashar (USA)
This one with the wedding hashtag!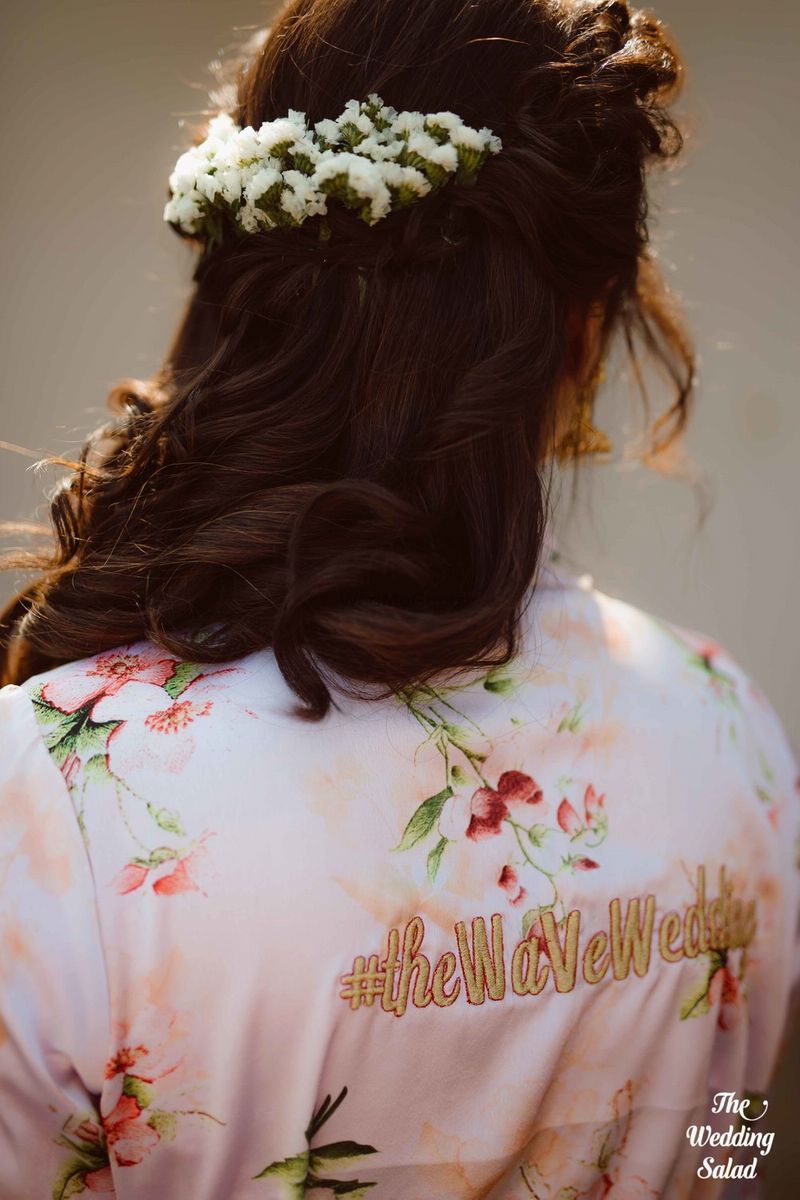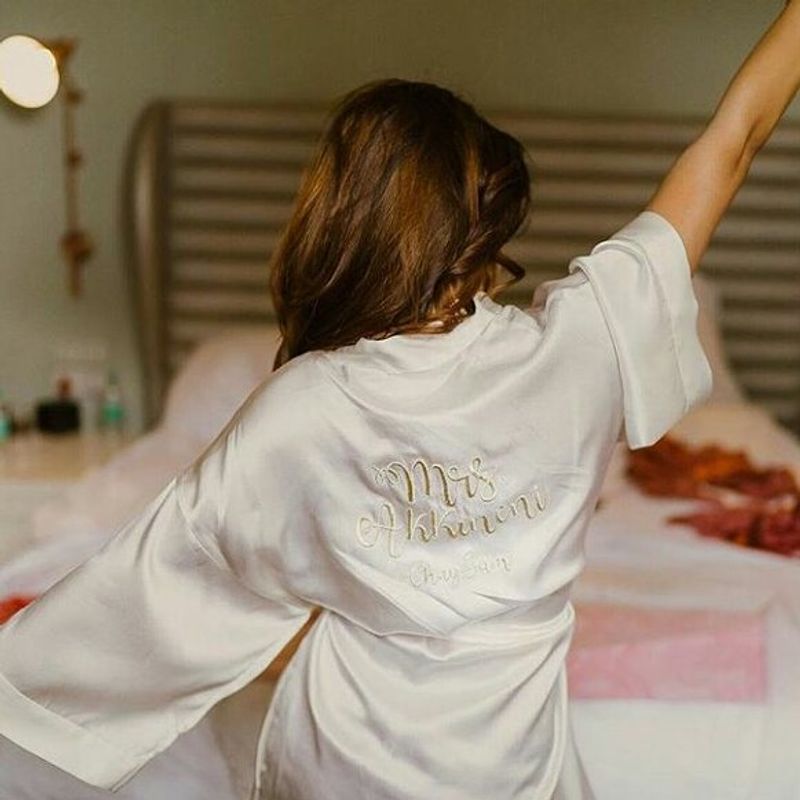 Image via Saloni & Prasad (Alibaug) and Wisteria Nights
Or a good old white one that makes the lehenga pop!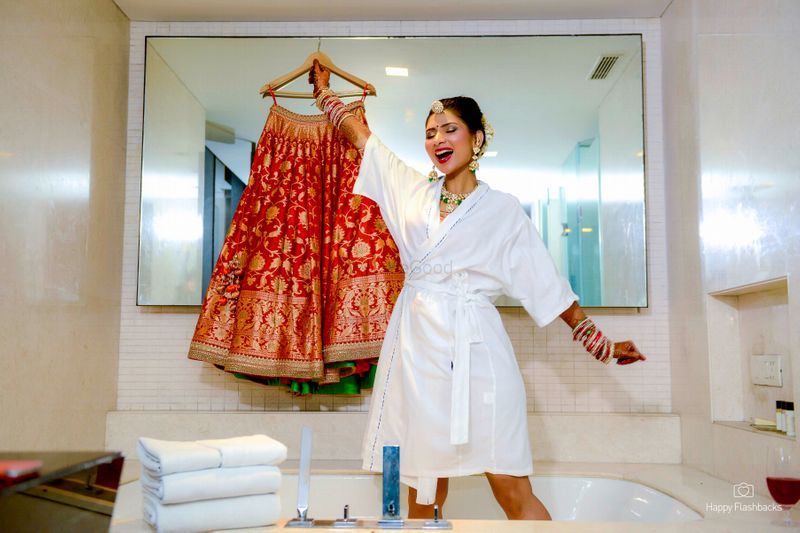 Image via Happy Flashbacks★ 5
The one with tassles and zardosi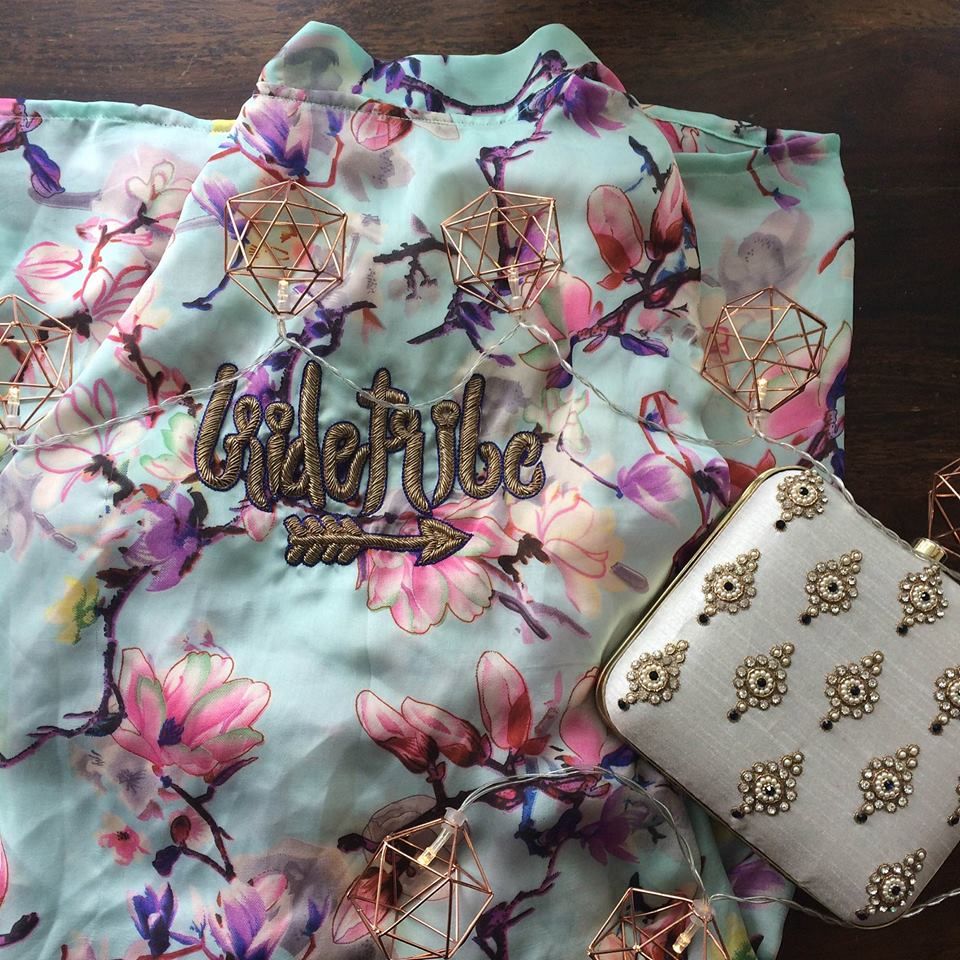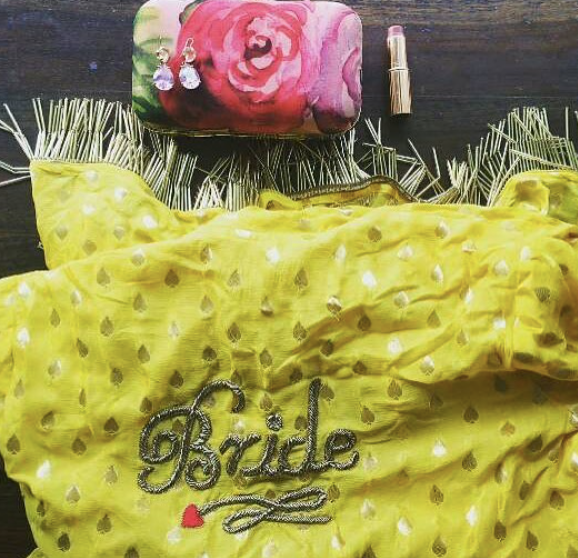 Image via Buttermilk India
The ones that come in cotton block-print fabric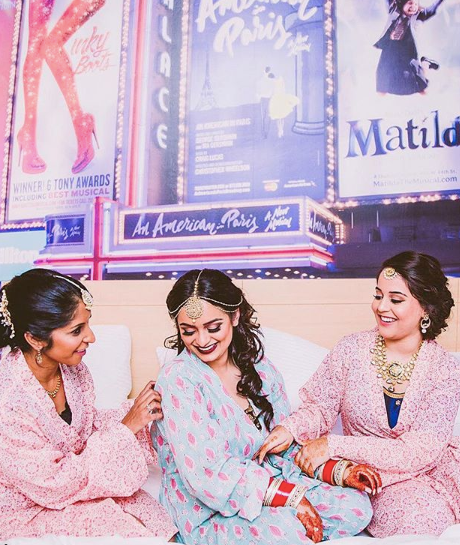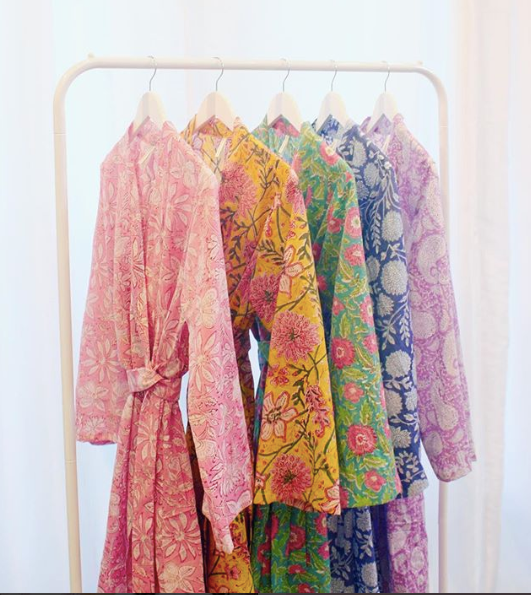 Image via Pajamasutra
The ones that add lace for that extra kick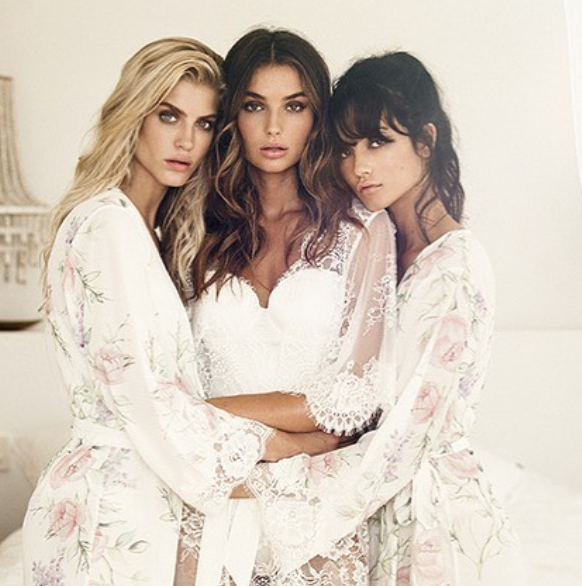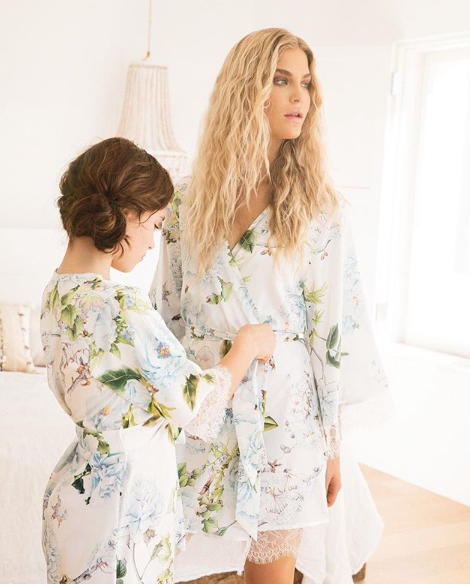 Wondering where to get your bridal robe from? Click here!