What's New in Kaleere In 2023?
BY Smridhi Sablok | 28 Feb, 2023 | 4872 views | 3 min read
With a barrage of swoon-worthy Bollywood weddings came the trend of dainty minimal kaleeras, and we are completely smitten. It's safe to say that these delicate kaleeras are both subtle and stunning. Brides are personalising their kaleere with everything from stars to seashells and even infinity signs, just like our B-Town beauties, to make a statement on their big day! Here are a few of the lovely ones we came across recently that took our breath away.
Kiara's lovestory kaleeras that left us swooning!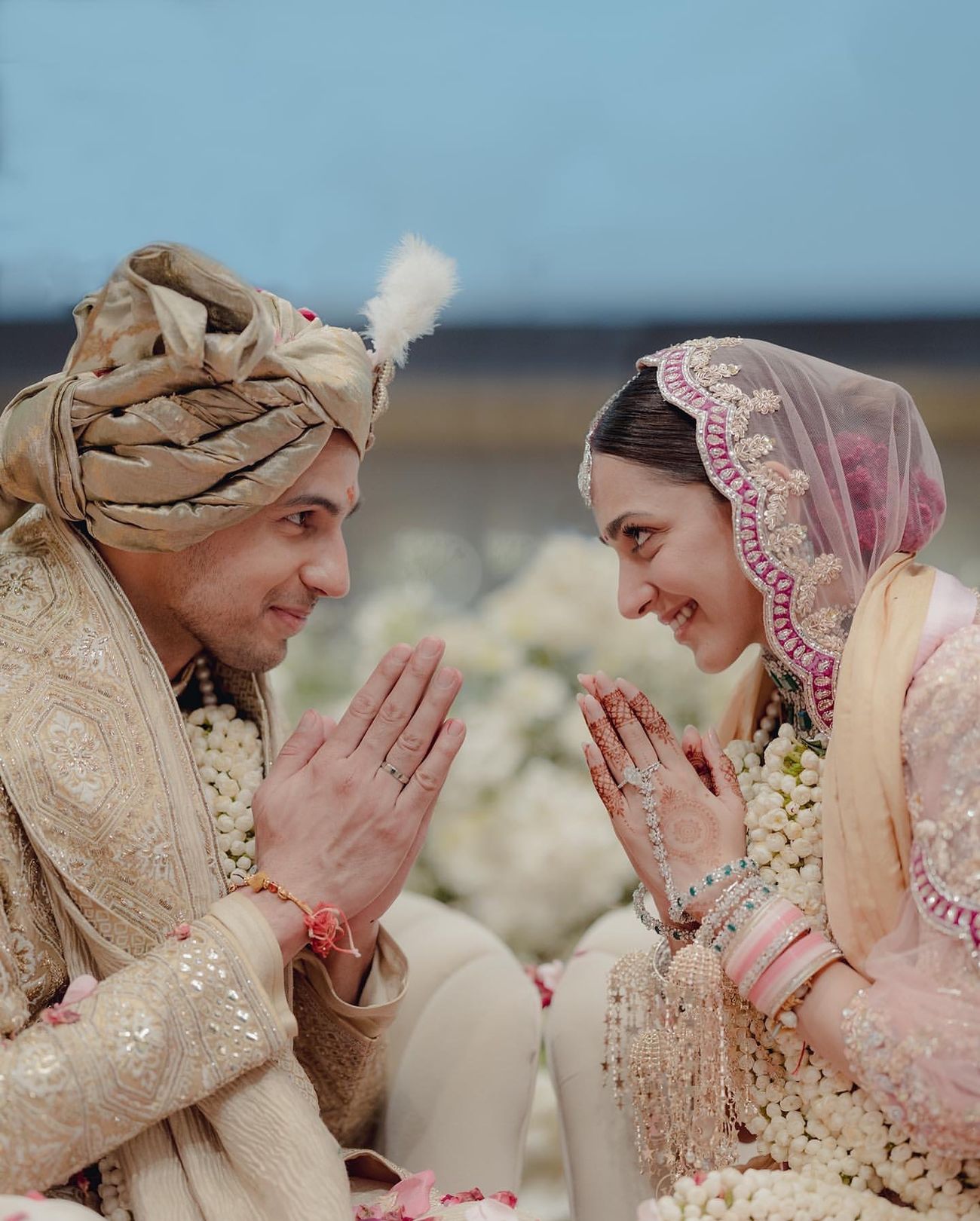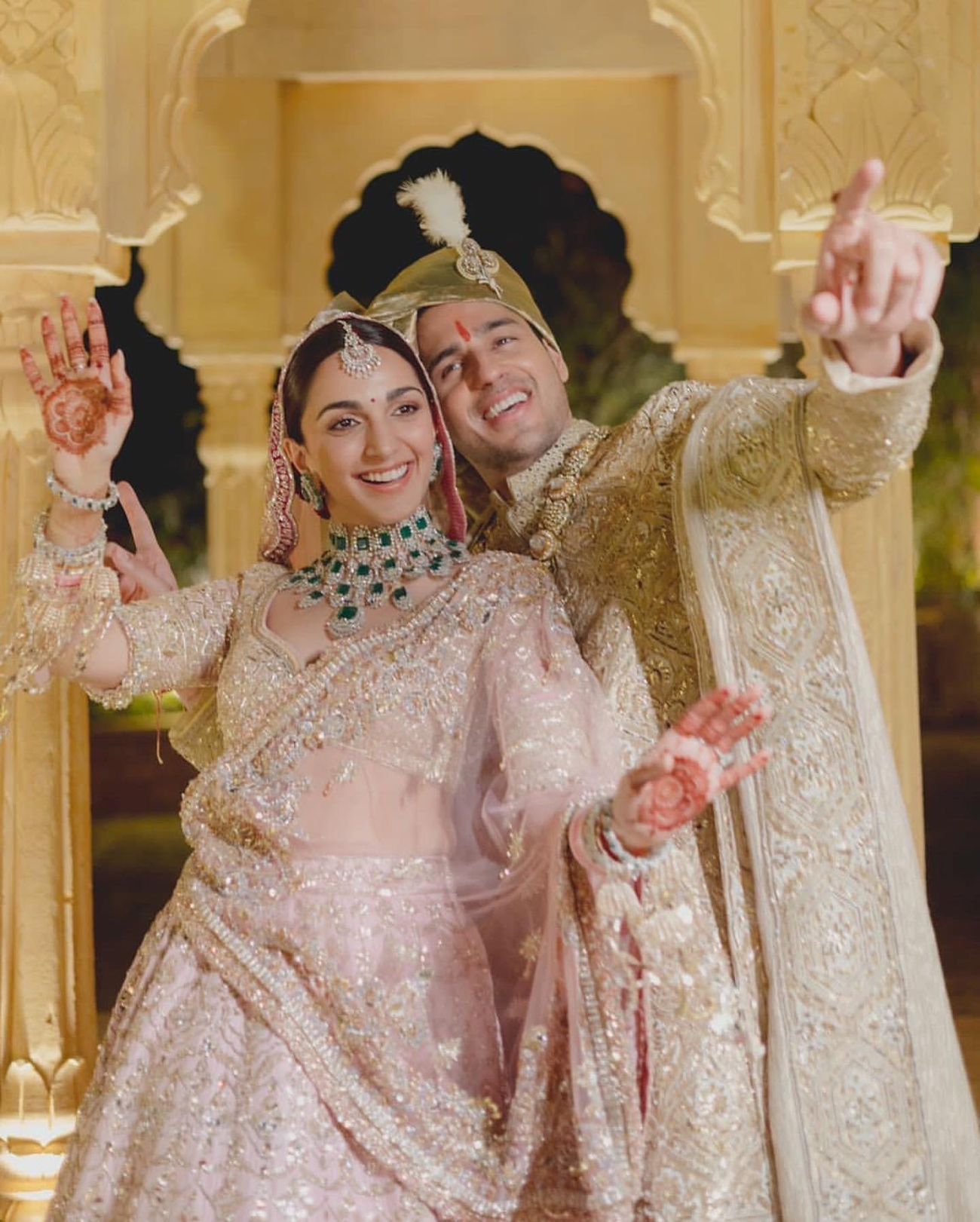 Image via:
@kiaraaliaadvani
Actors Kiara Advani & Sidharth Malhotra recently tied the knot and left us all in awe of their super-dreamy wedding and these kaleeras are no less. Sigh! safe to say these kaleeras were all heart. Amidst stars, moon, couple initials & butterflies, there is a thoughtful dedication to a beloved pet, a favourite travel destination, a little love & mischief.
Athiya Shetty's whimsical 'Eternity Vows' kaleeras!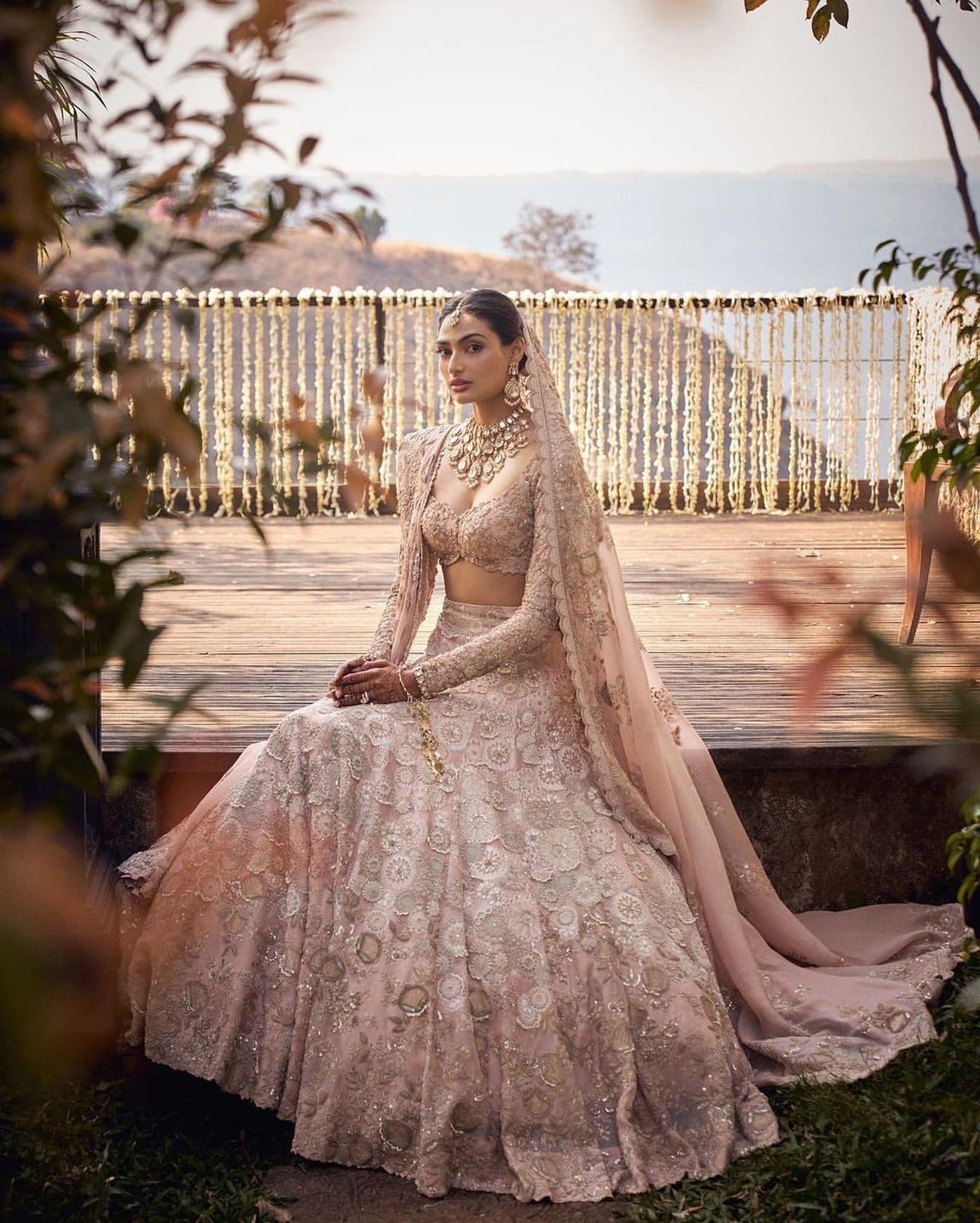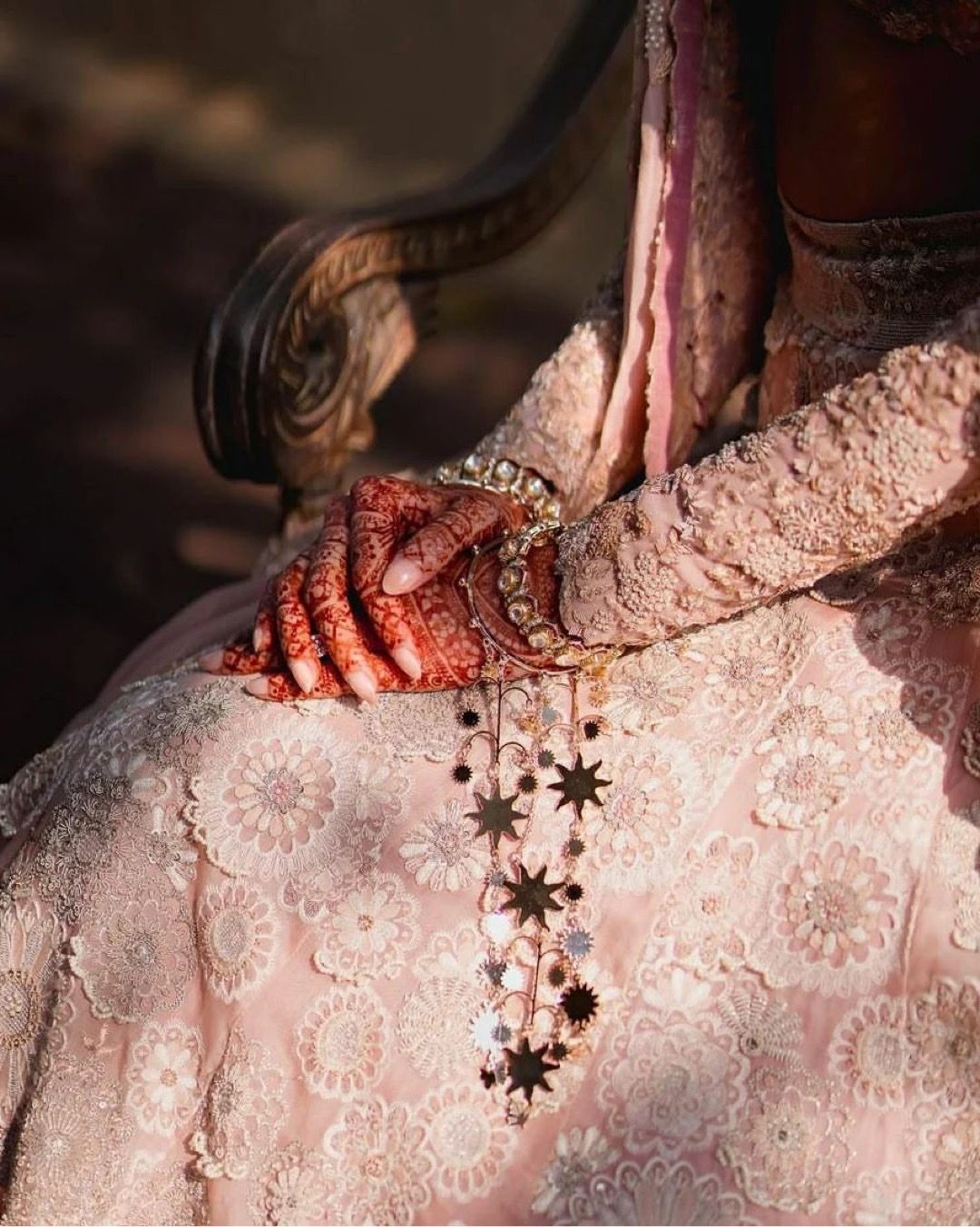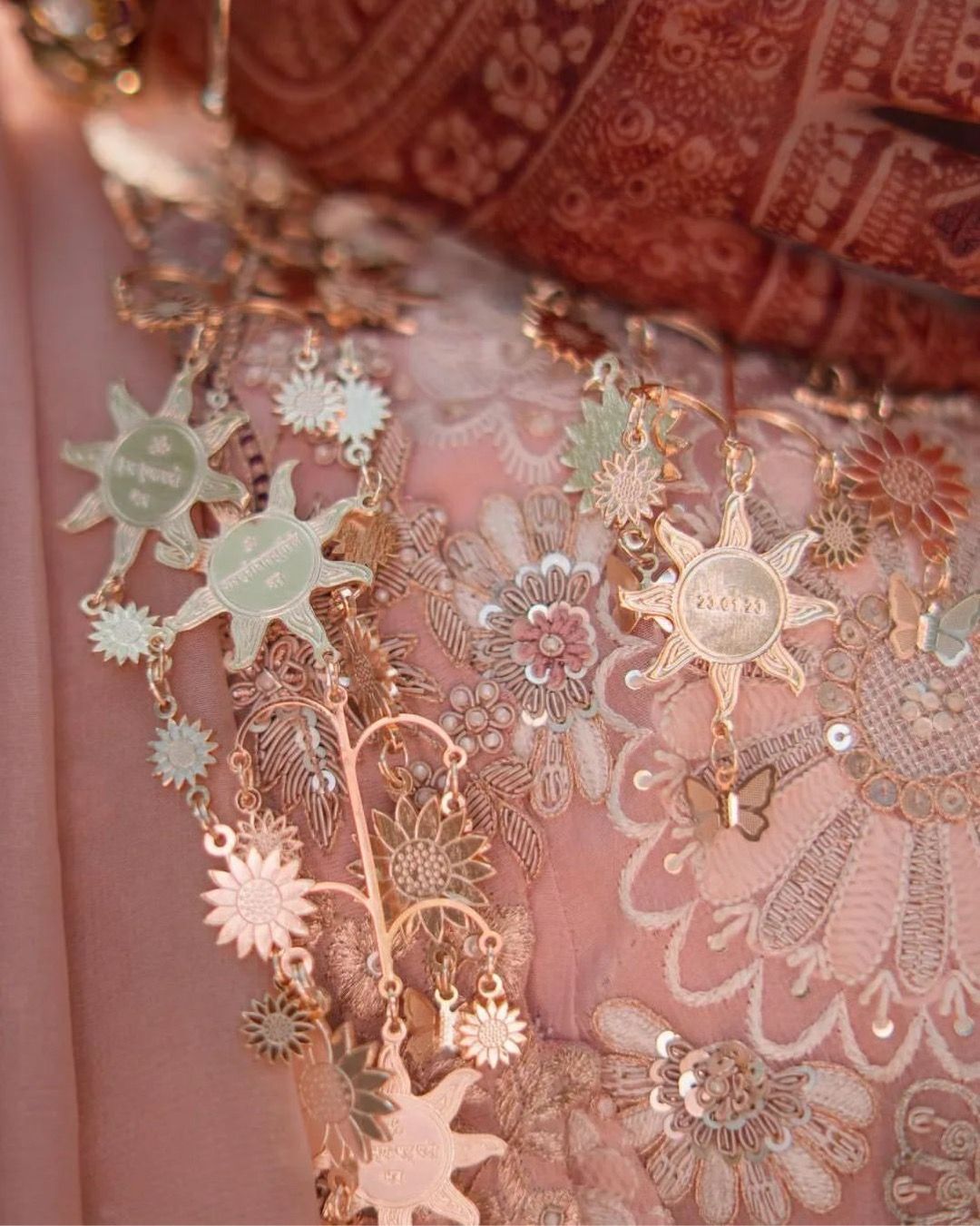 Image via:
@athiyashetty
These minimal kaleeras are a work of art. Inspired by wedding vows, they symbolise everything meaningful that a relationship can encompass, love, respect, joy, calm and peace. Hand etched in Sanskrit these vows are for eternity with over 50 tiny handcrafted sunflowers dancing around sunshine, manifesting the joyous union.
Arpita Mehta's poetic 'Frangipani Kaleeras' that made us swoon!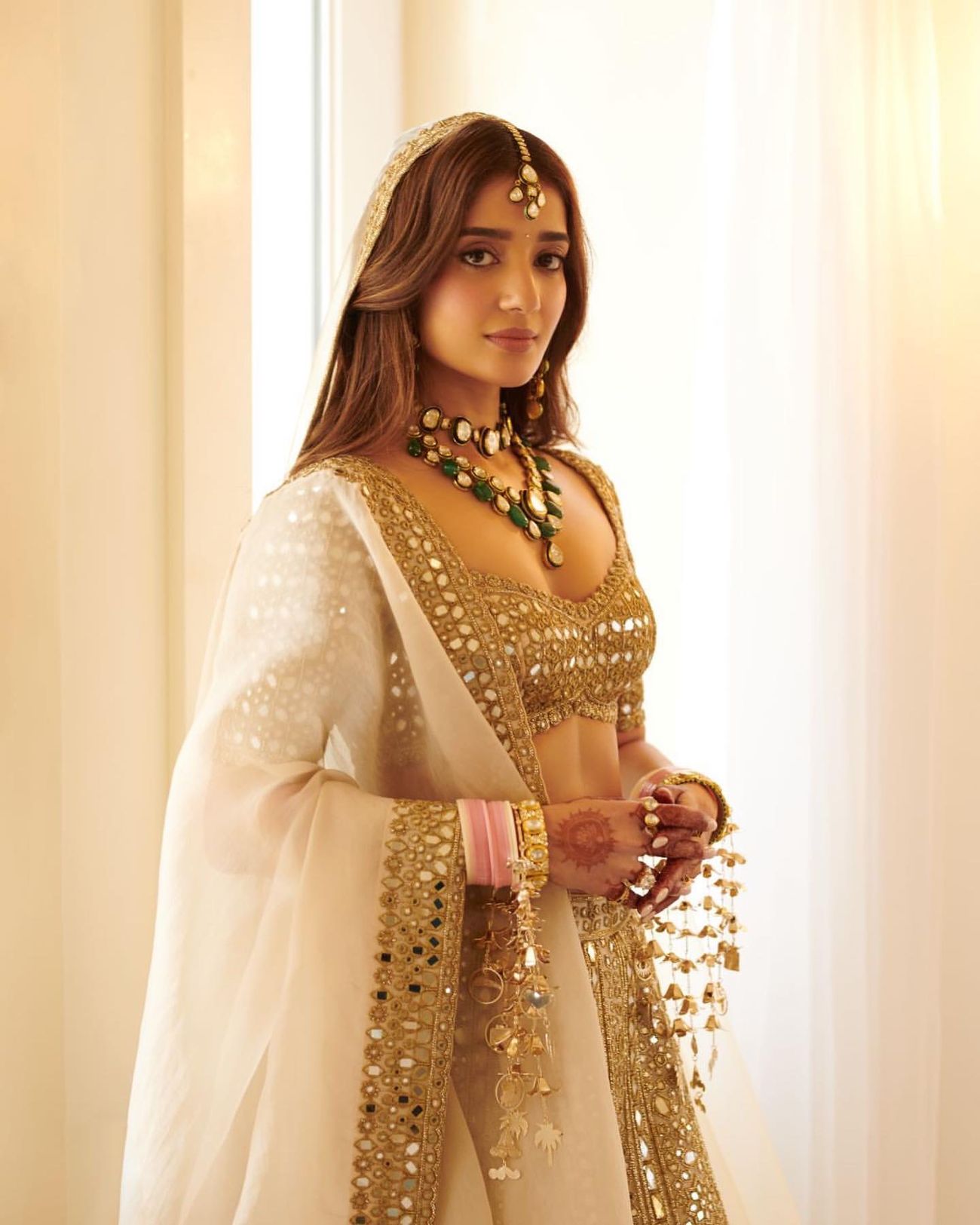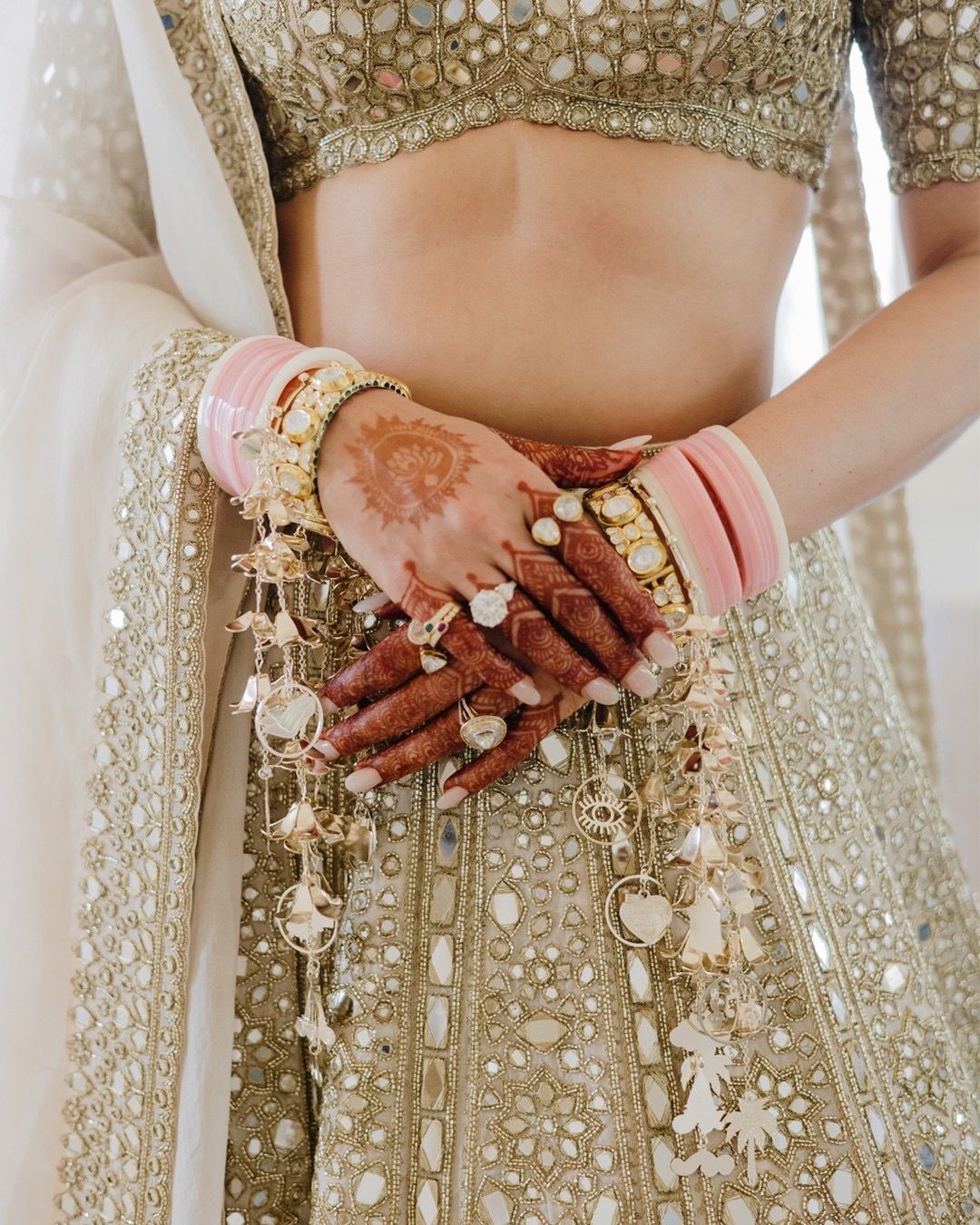 Image via:
@arpitamehtaofficial
The ace designer looked absolutely ethereal in her bespoke frangipani flower wine kaleeras with customised love story motifs. The inspiration behind the kaleeras was the beautiful firangpani flower, which is as dainty and delicate as her and as precious and pure their love is.
Alia Bhatt's bespoke 'Prakriti kaleeras' that broke the internet!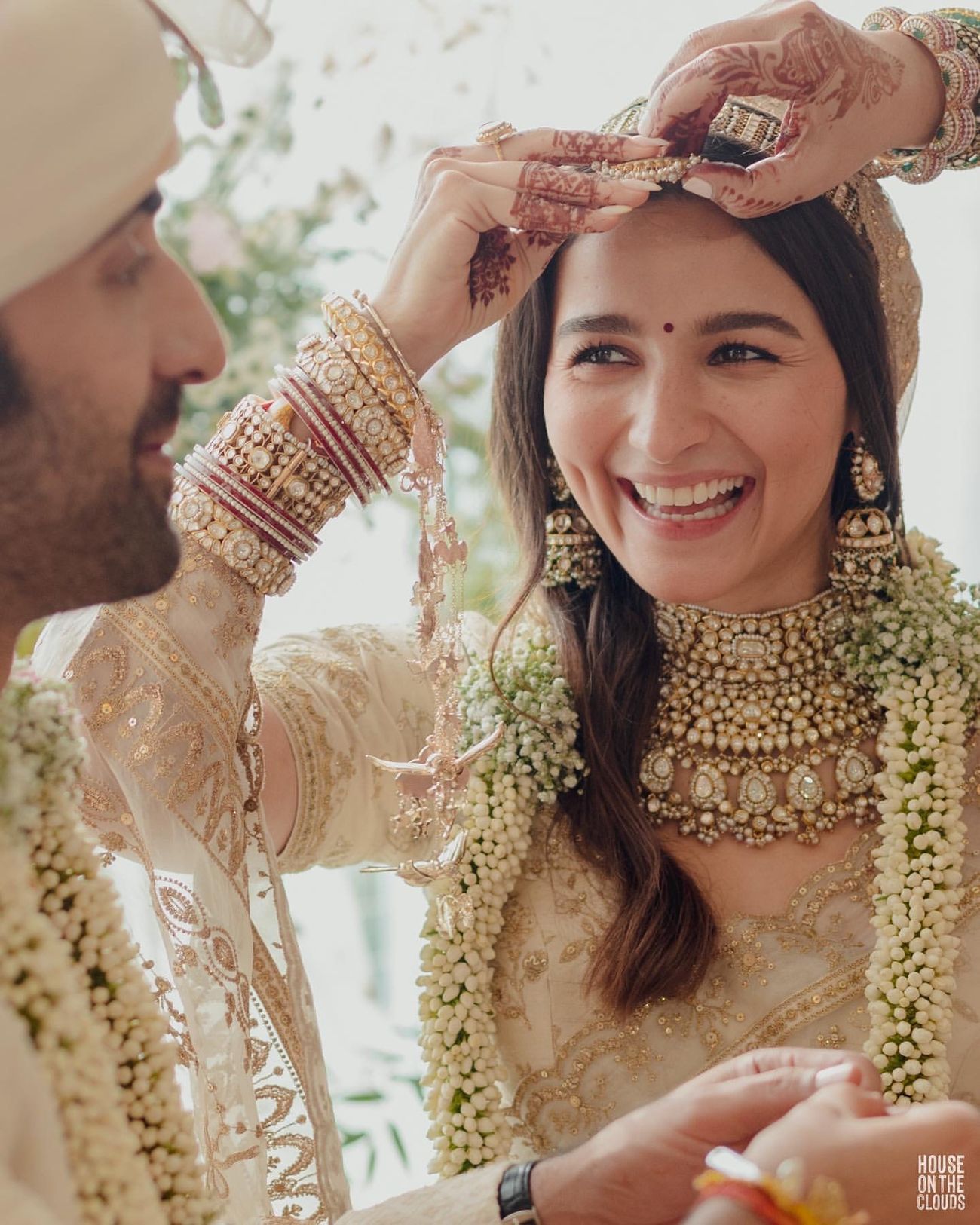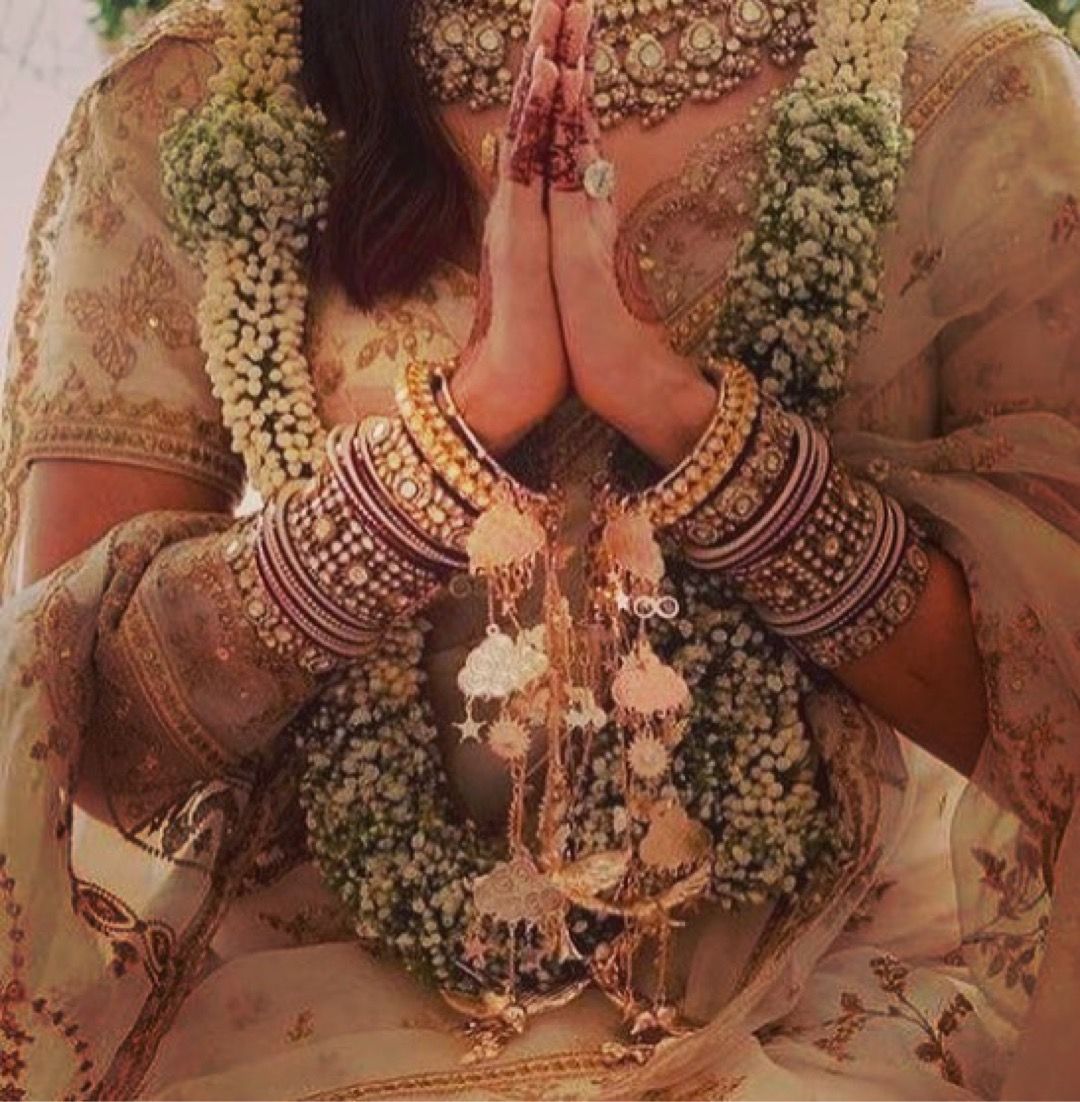 Image via:
@aliabhatt
Safe to say, that our bollywood beauty started the trend of minimal kaleeras. Alia's dainty kaleeras signify coming together of a world of bliss, where birds of peace carry twigs of love, building a tiny home for flowers & butterflies. It consisted of clouds, waves, stars, sun, sunflowers, doves of love! How aw-dorable is that now?
Real Bride Ishita's dainty kaleeras!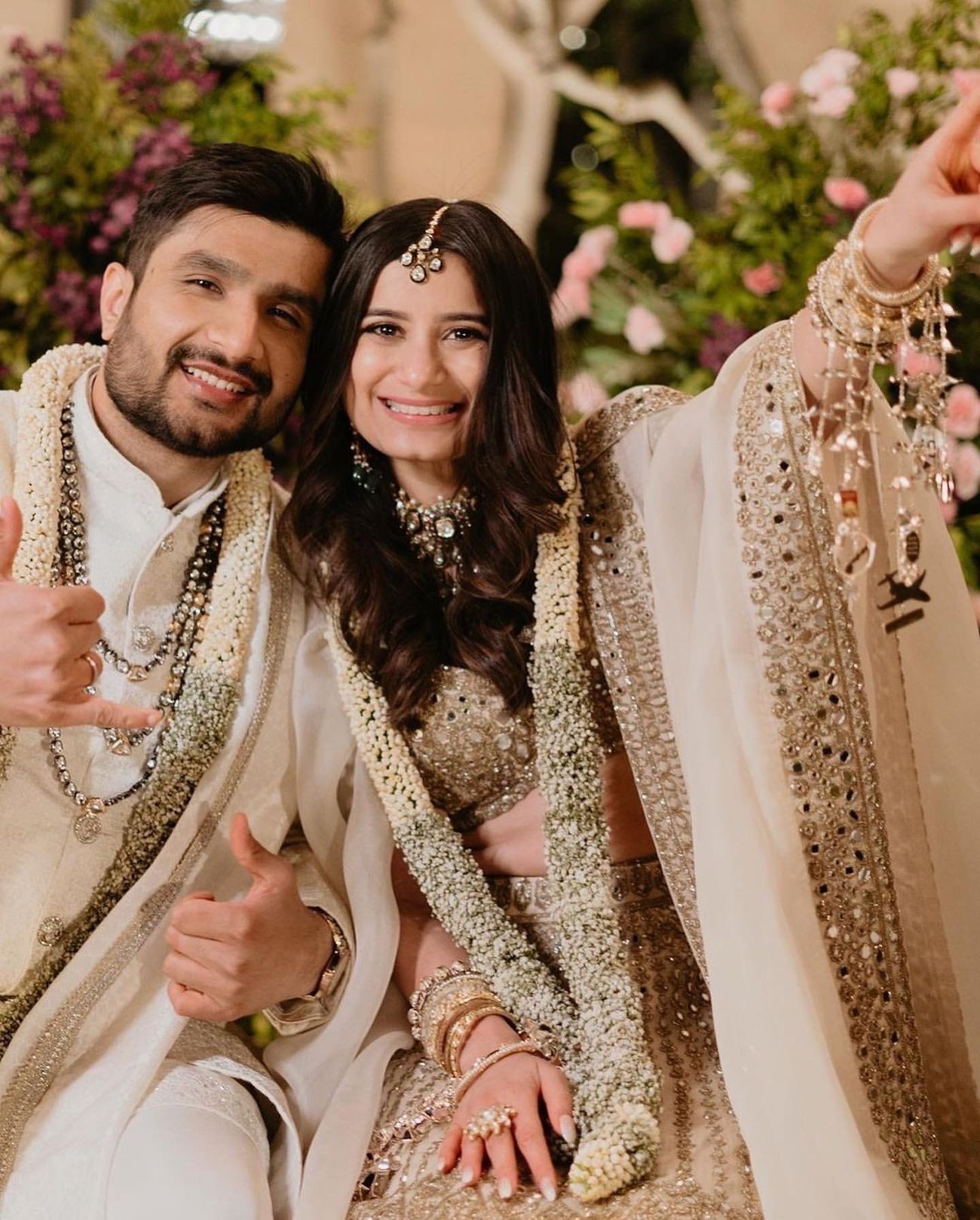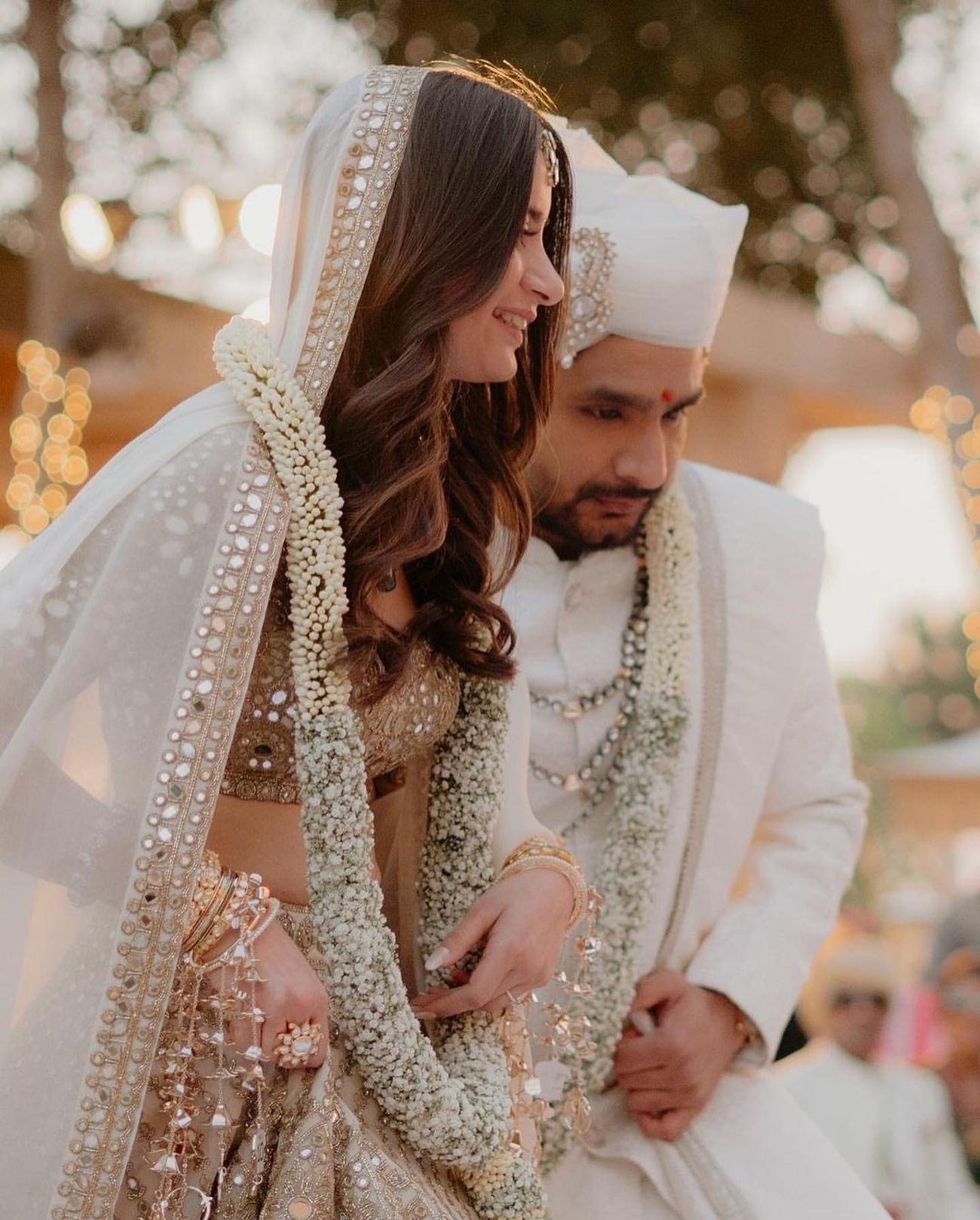 Image via:
EPICSTORIES
Real bride Ishita took major inspiration from Arpita Mehta's bridal look and personalised her minimal kaleeras with mini moons and stars which looked absolutely dreamy.
Add a floral twist to your minimal or maximal kaleeras!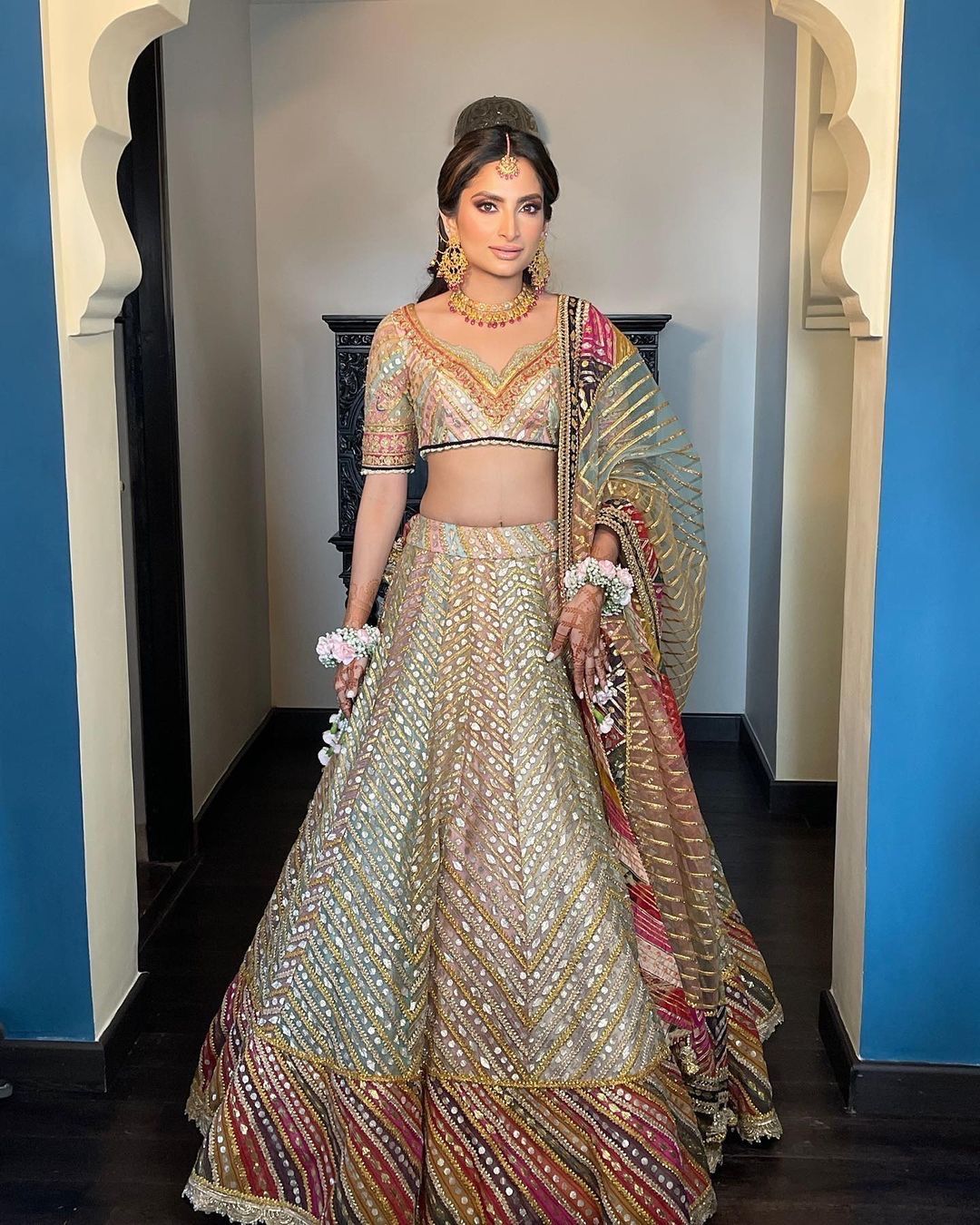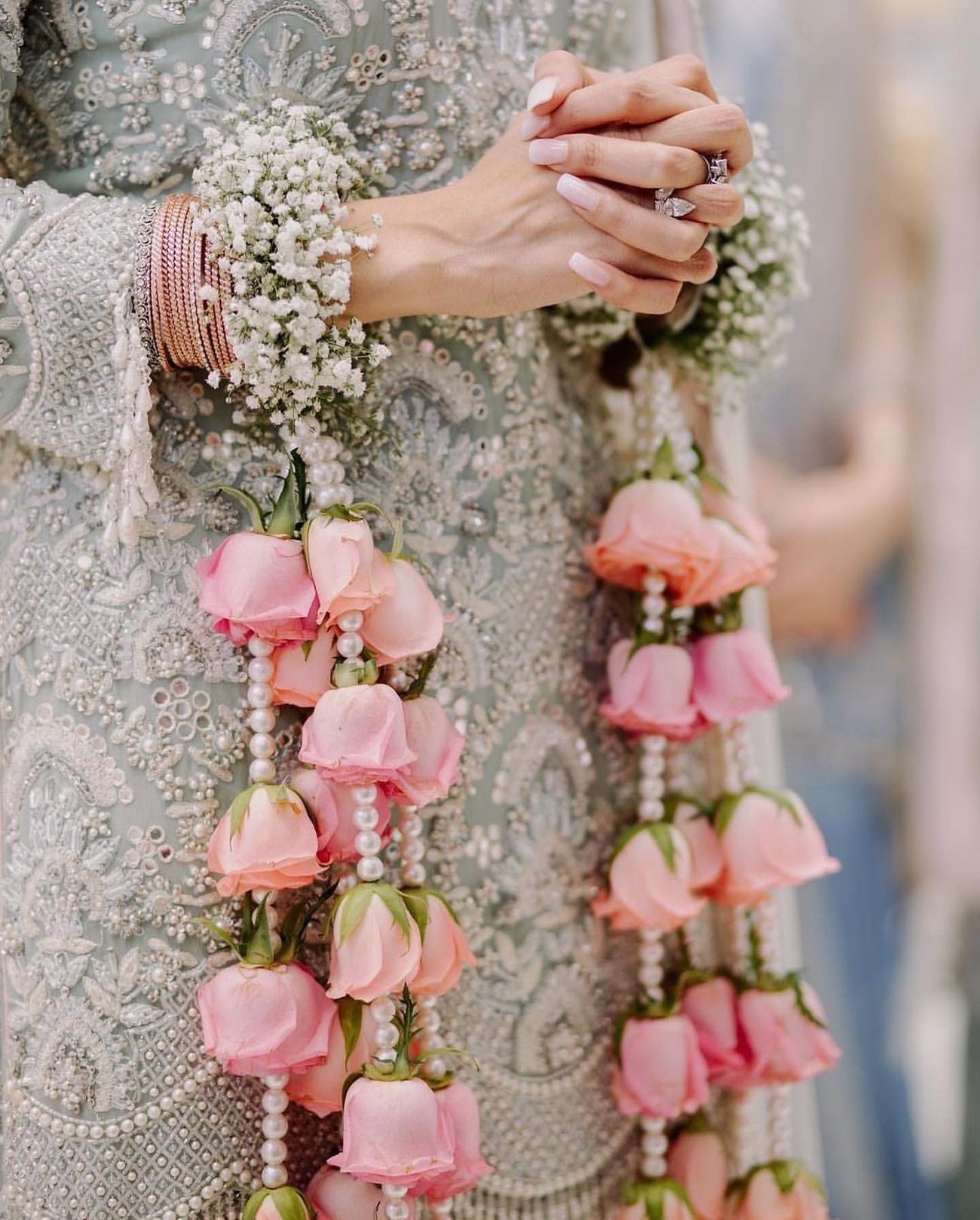 Image via:
@pallavibahlstyles
Some florals will add all the freshness to your bridal look especially if you're having a day wedding. Opt for pastel flowers like baby breaths or roses and make your kaleeras look every bit of beautiful.
How about some studded diamonds to add that extra bling?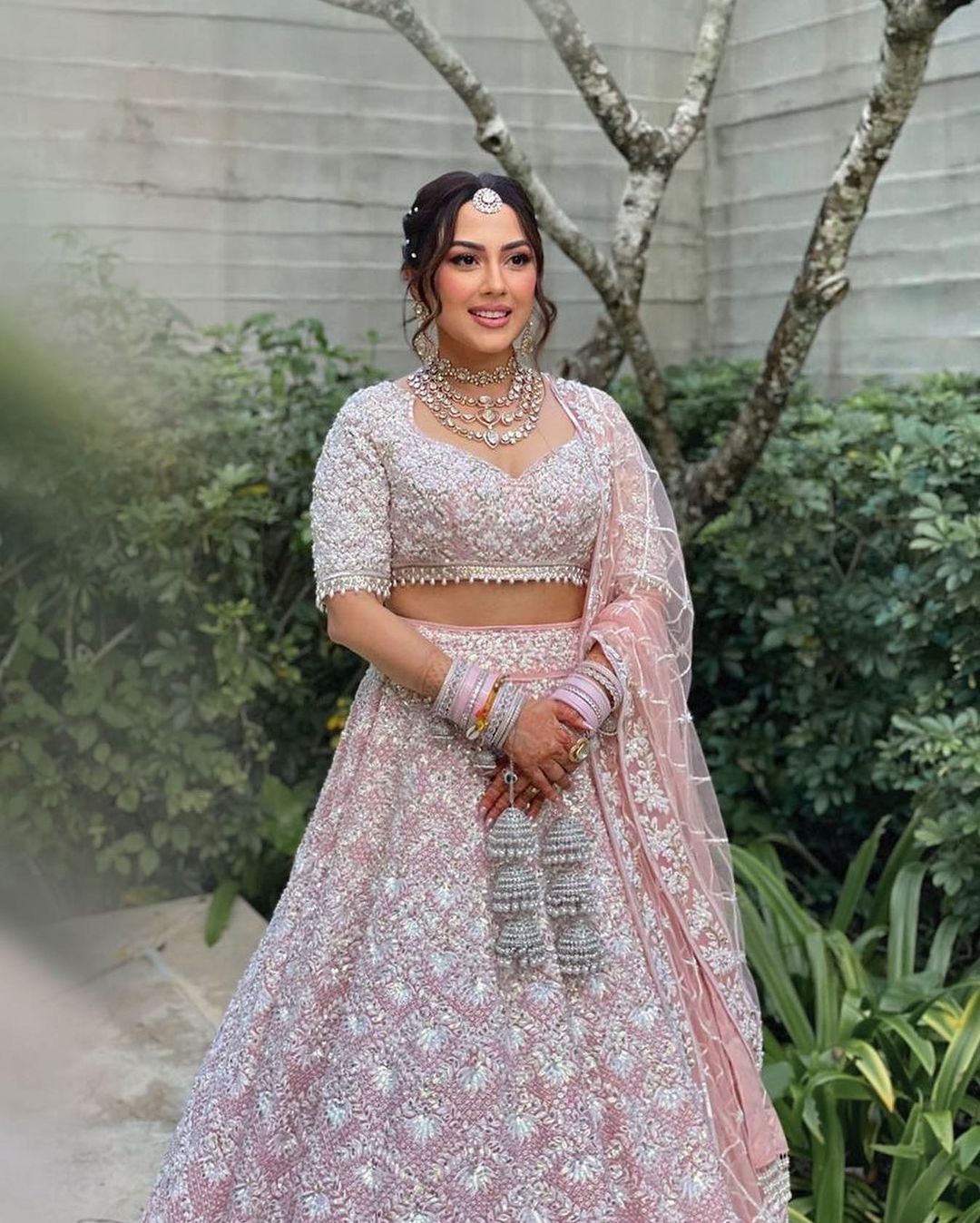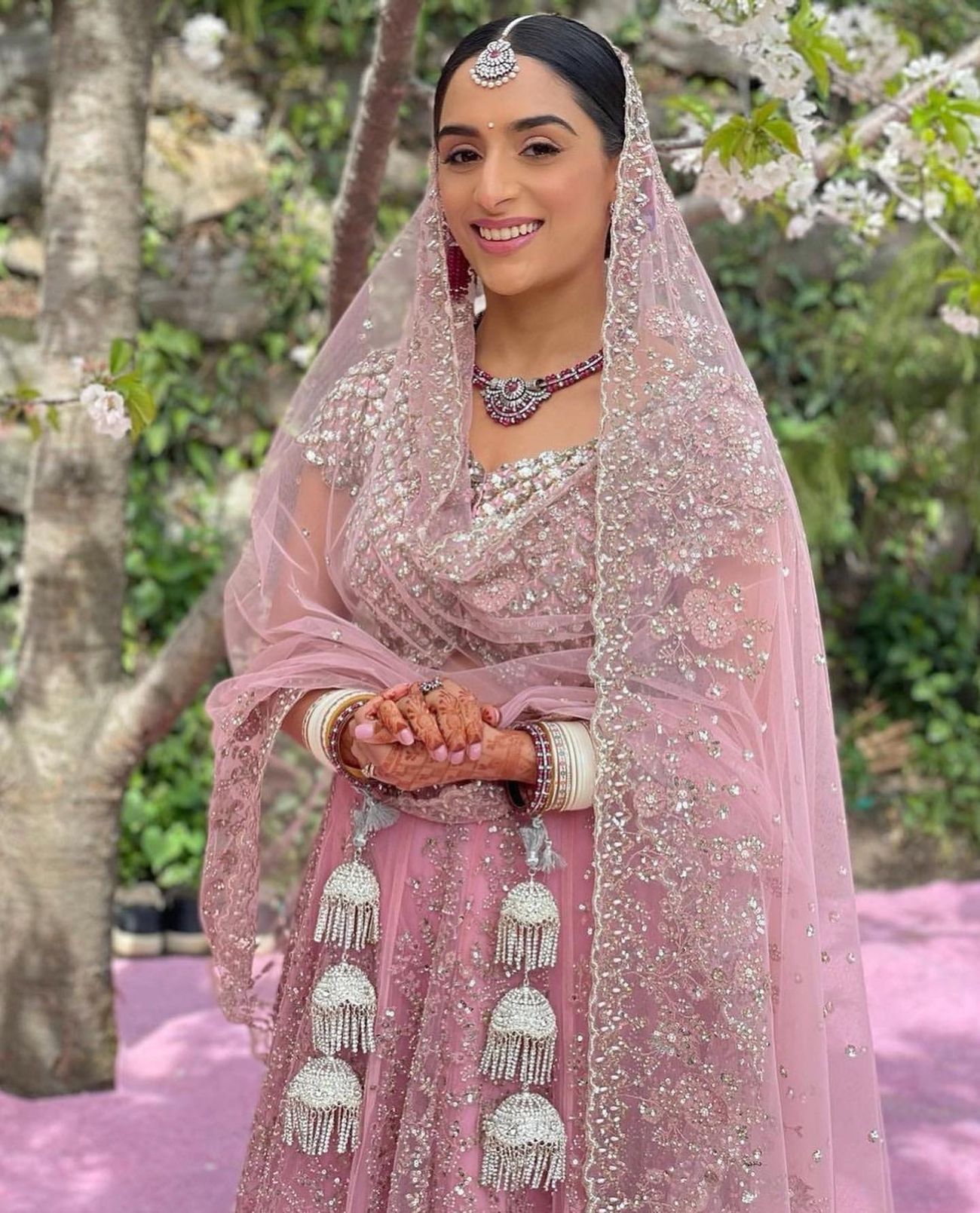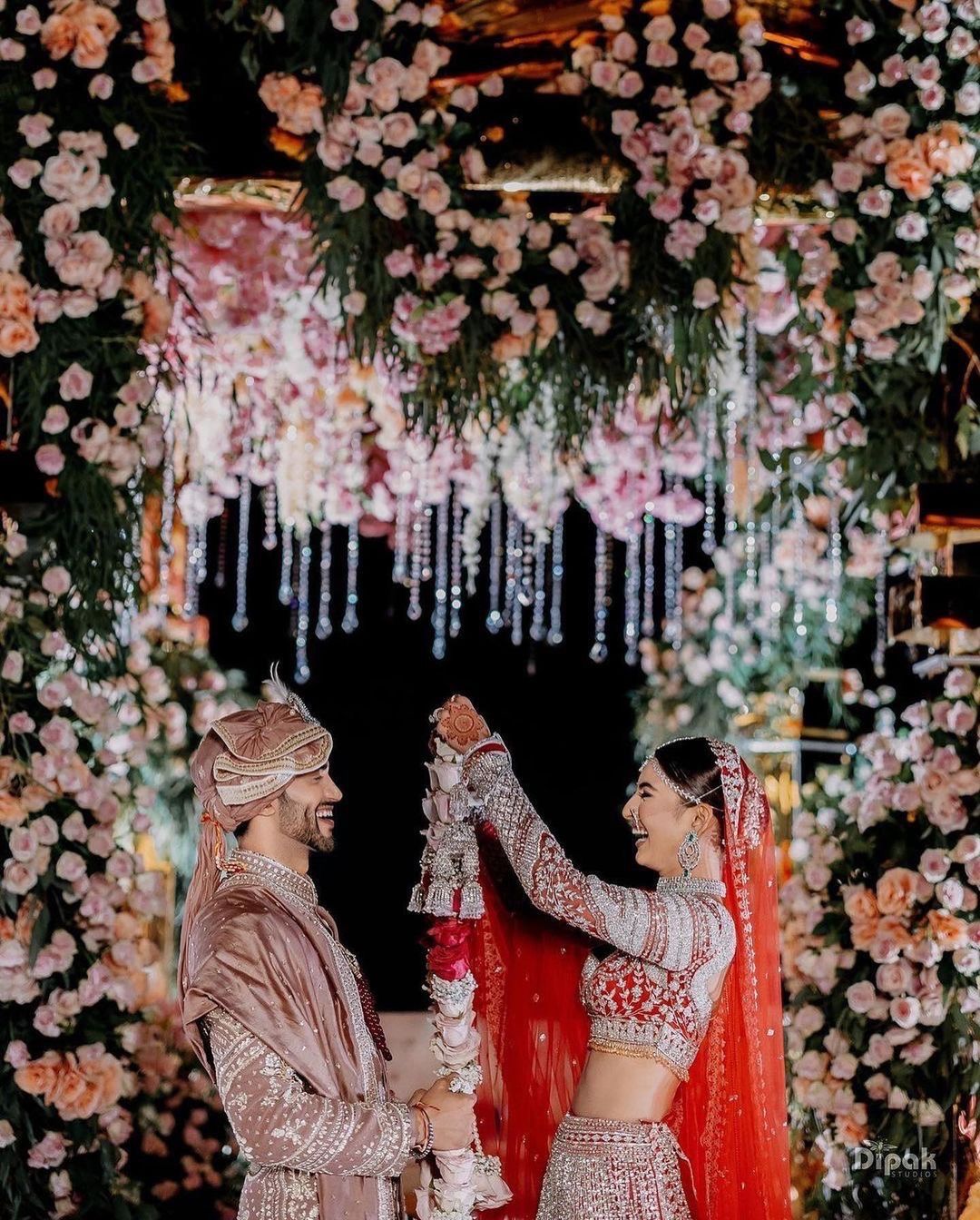 Image via:
Dipak Studios
Doll You Up By S
,
@manishmalhotravows
Add that extra bling to your bridal look with diamond kaleeras just like our real brideys, these kaleeras can go with high voltage hues as well as pastels.
Or some seashells to break the monotony and make your kaleeras standout!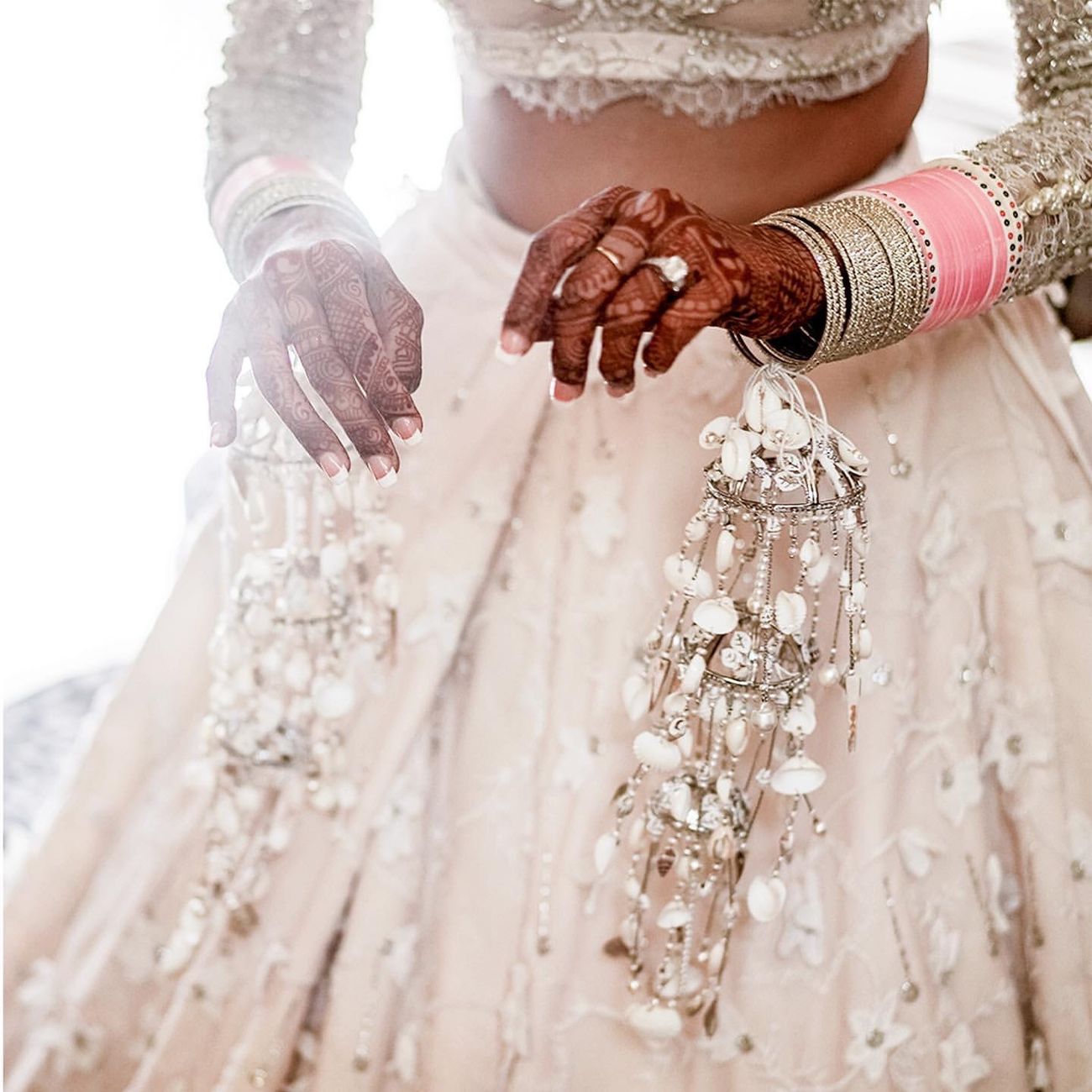 Image via:
Pinterest
Want to go for an unconventional choice? Seashell kaleeras might just be your pick, especially if you plan to have a beach wedding, the fun kaleeras will add all the quirkiness to your bridal look.
Which kaleera did you bookmark for your big day? Tell us in the comments below!