Where To Buy Your Chikankari Outfit From!
BY Sakshi | 23 Mar, 2022 | 102068 views | 5 min read
Chikankari lehengas have been around since forever, but now we are seeing a new love towards it from all over! After all, they are perfect for summer weddings, and come in delightful pastels and brights, which look unique and picture perfect. They find their origin in the city of Nawabs, Lucknow, and the word 'chikan', literally translates to embroidery. Chikankari is the unique technique of making intricate designer patterns on a fabric, all by hand. If you're having a summer wedding, we'd highly recommend wearing a Chikankari lehenga on one of your functions!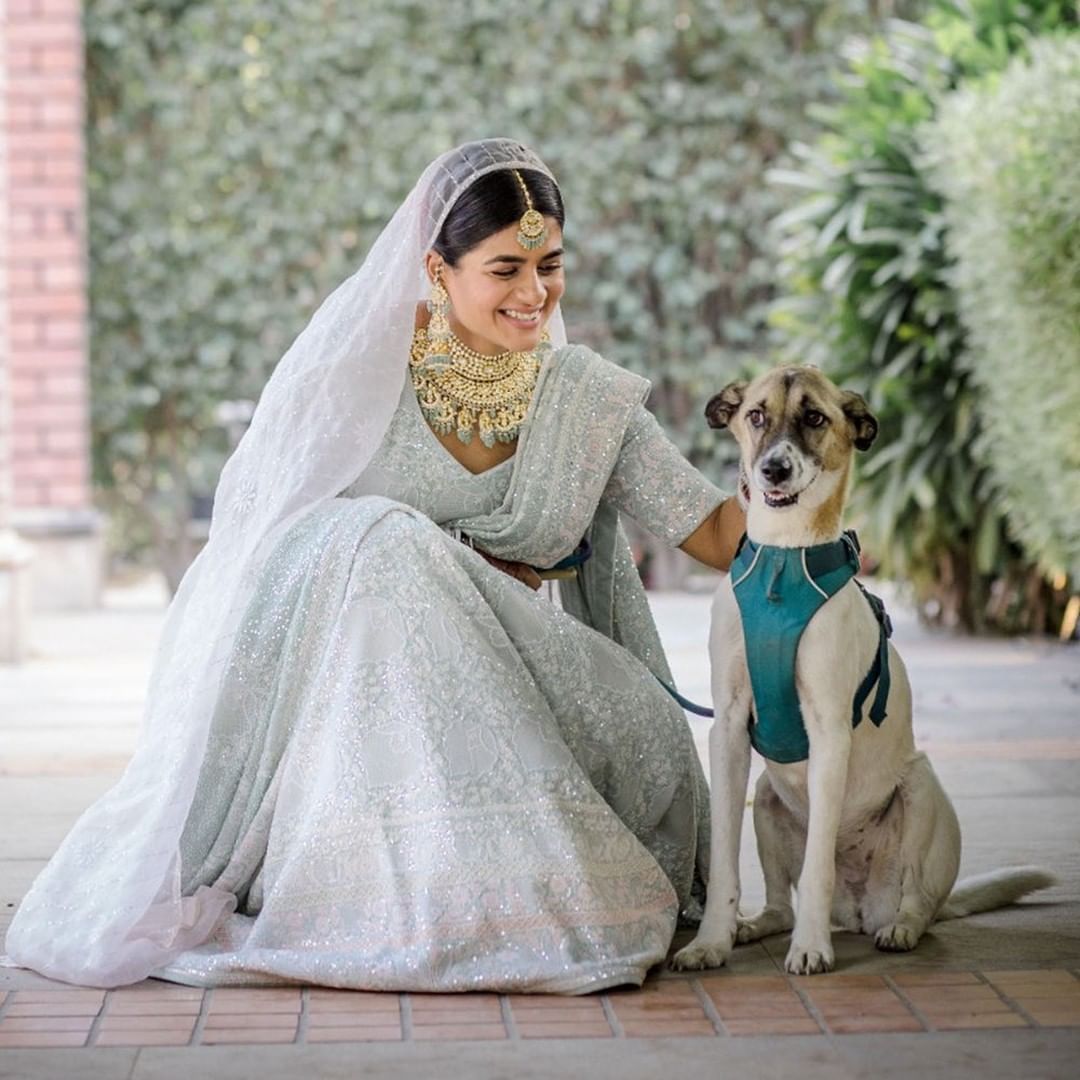 Image via @vrindabhageria; Outfit by Anjul Bhandari
Here's all the info you'd need on where to buy your Chikankari lehenga from!
Budget to Mid-range Designers
Here are some well-known and some lesser-known gems who dabble a lot in Chikankari.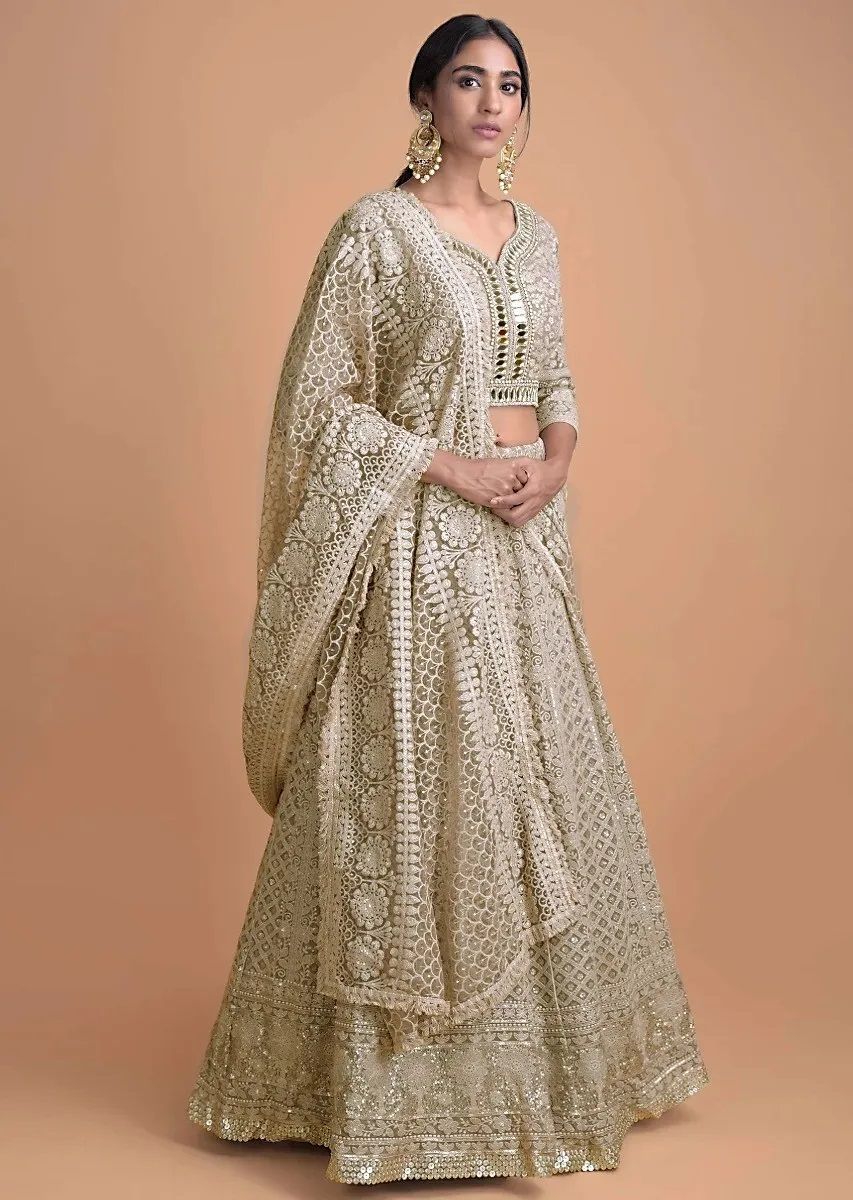 They have a whole Lucknowi collection with a lot of options in a lot of colours! The good part is that they ship abroad as well.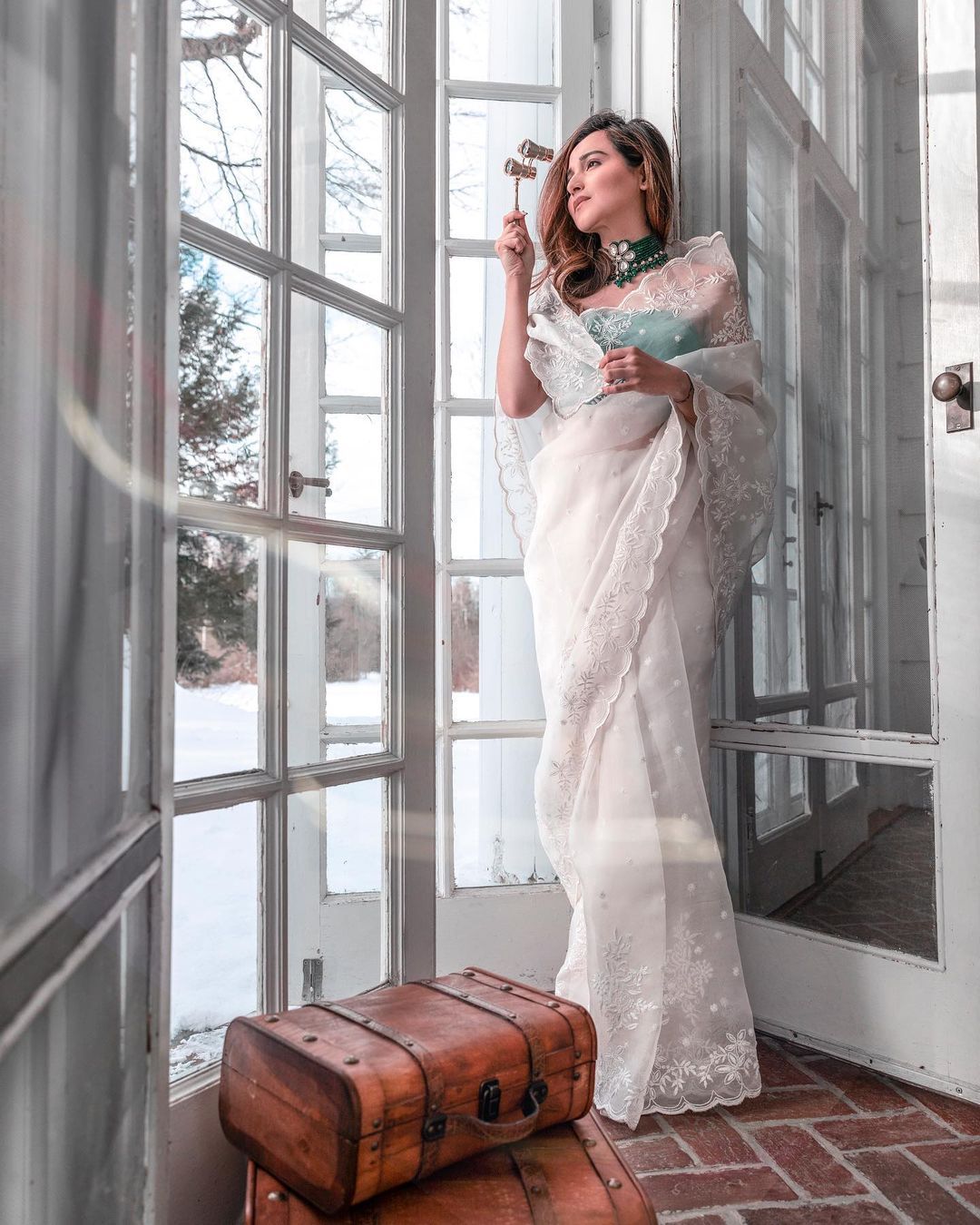 Image via @kompalmattakapoor
We are in love with their chikankari sarees especially, but if you're looking for luxury chikankari outfits, then this is one label to check out! Based out of Lucknow, they do ship worldwide too.
Lucknowi Andaz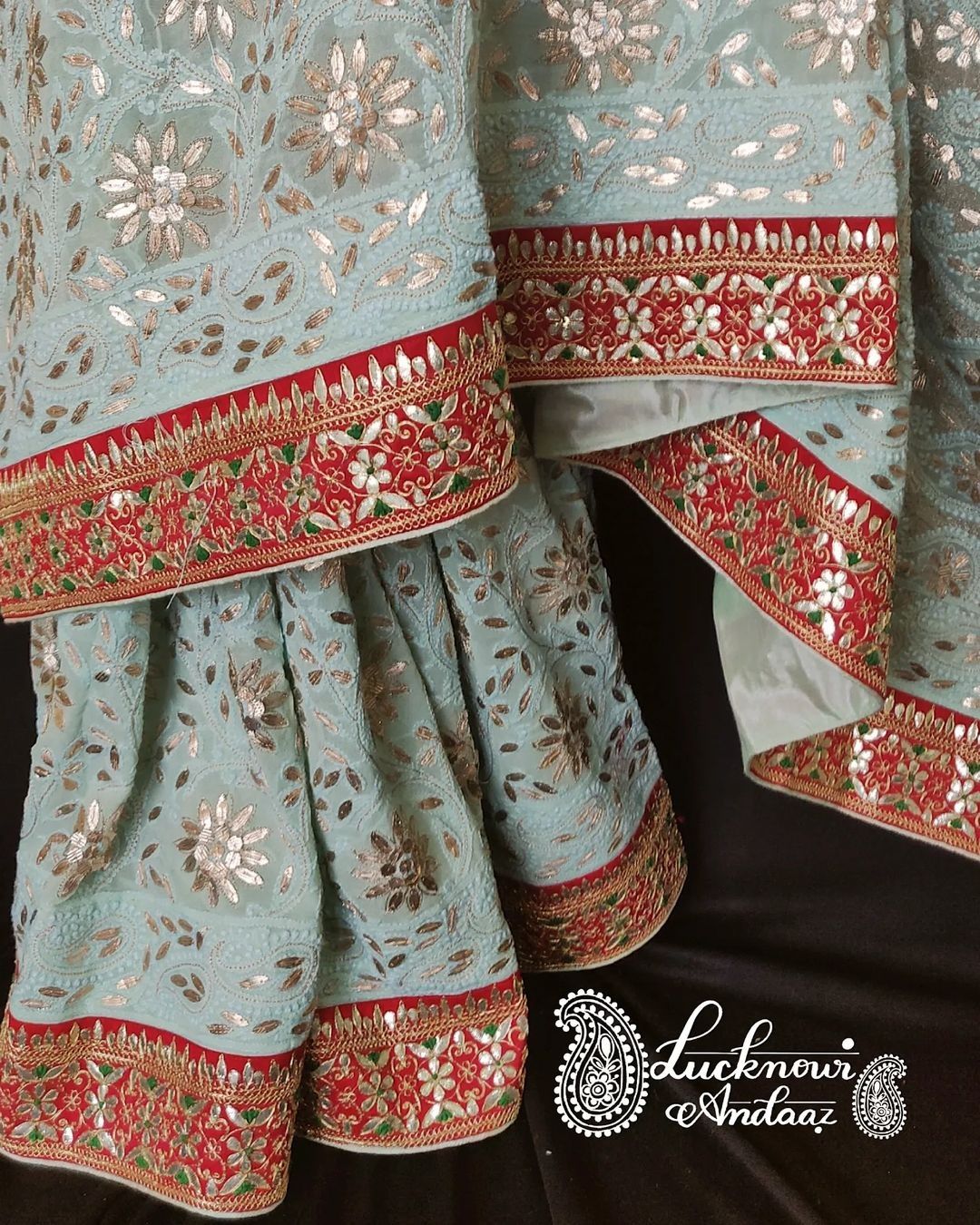 This Instagram store and website has intricate & one-of-a-kind handcrafted Chikankari Unstitched fabrics, which are pretty and not so hard on the pocket too. They have some new and unique chikankari work like paired with gota patti etc.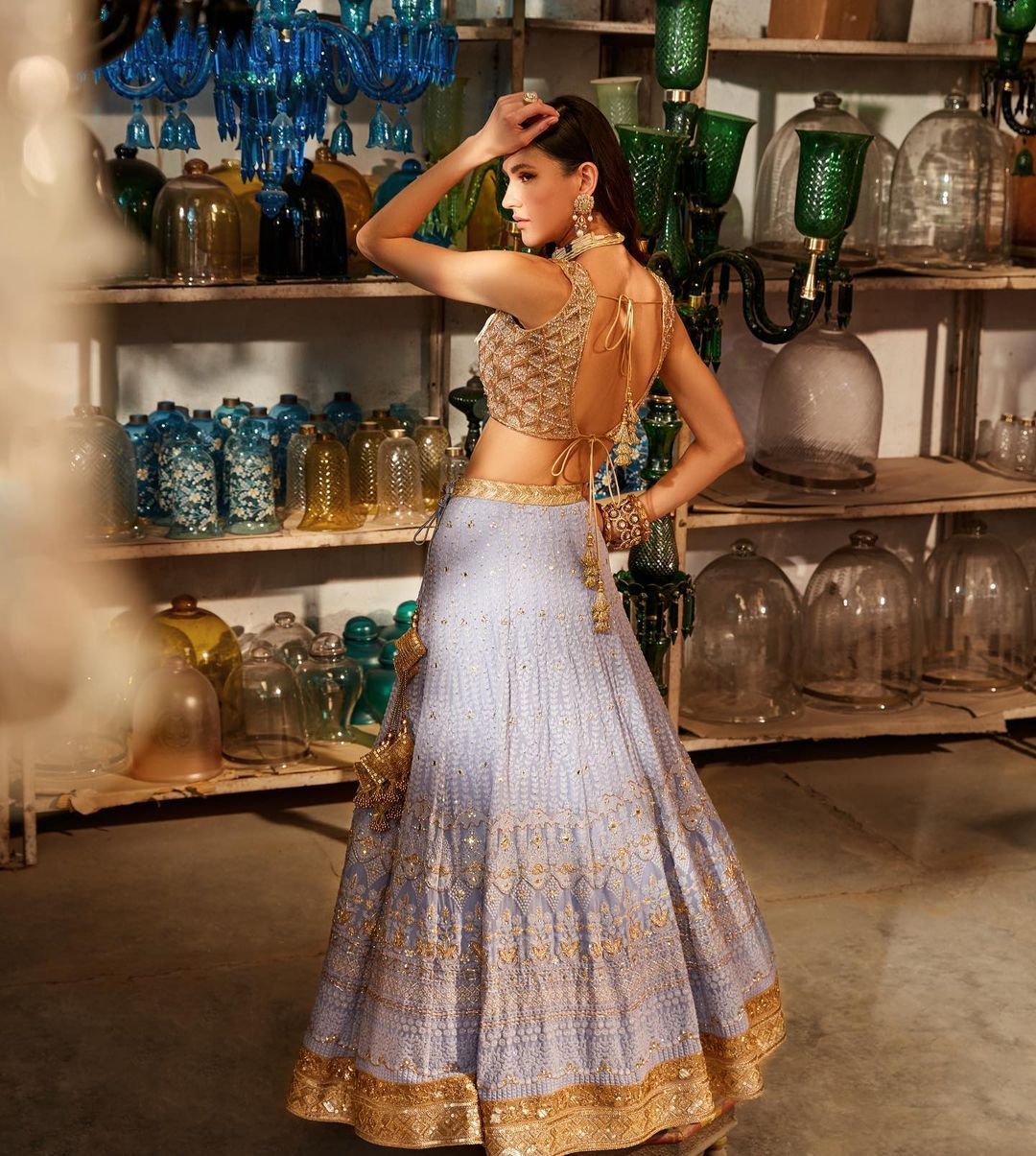 She has some pretty designs with Chikankari work- from traditional looking ones to even fusion wear!
Noor Chikankari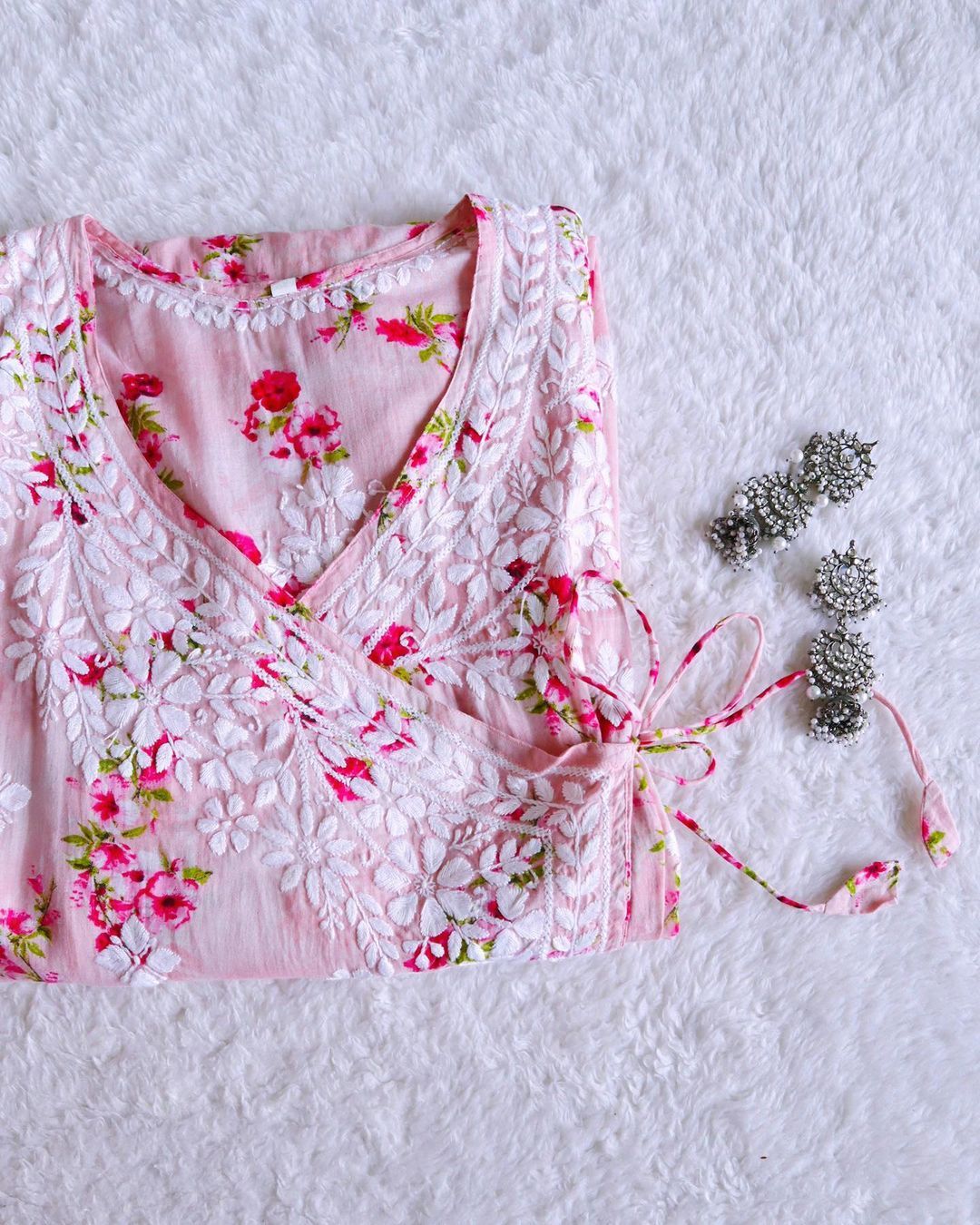 Authentic Chikankari outfits from Lucknow, they sell via Instagram, Whatsapp and have their own website too. They have some amazing Anarkalis and have a budget and premium collection too. They do ship worldwide.
Anarklee by Anarkali Karol Bagh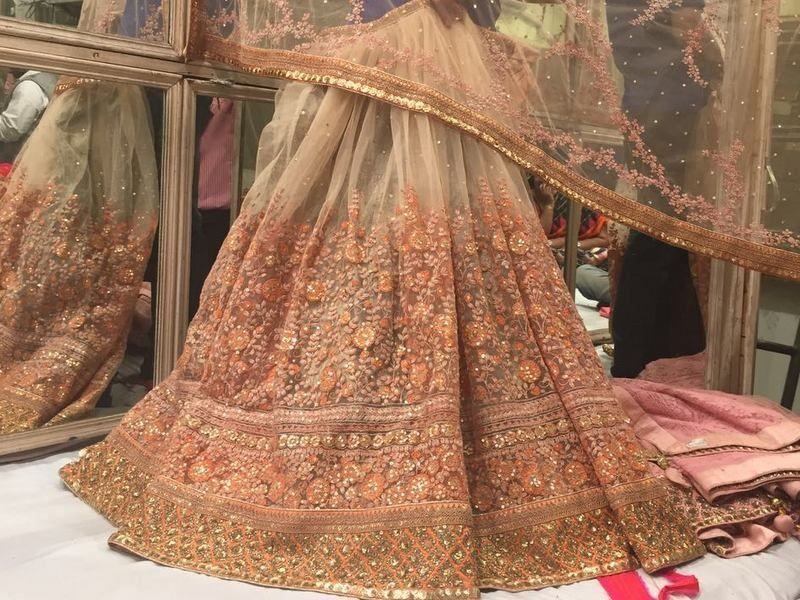 They have some gorgeous light and bridal lehengas with chikan work, and in some unique hues and designs too.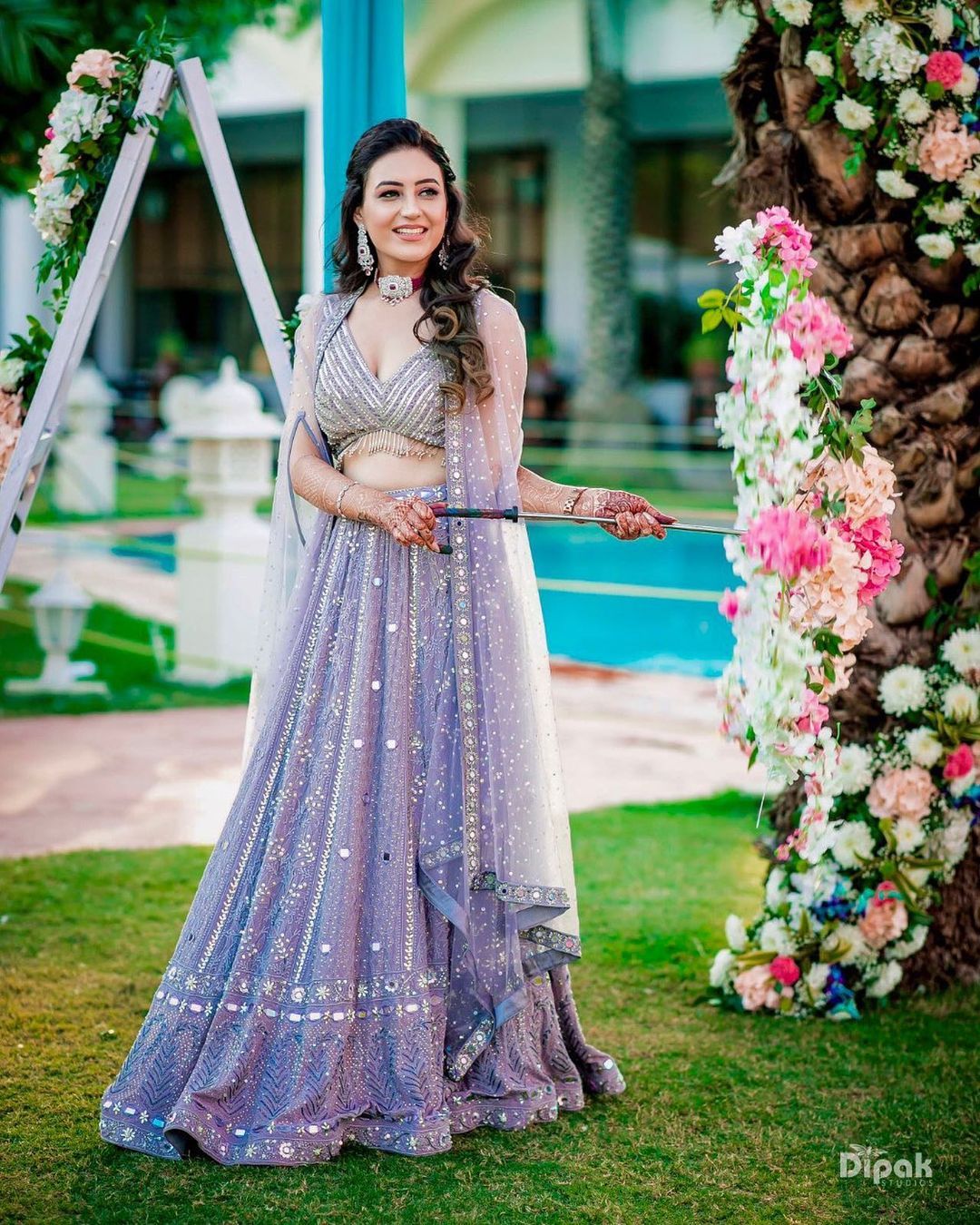 Image via Dipak Studios★ 4.8
Love this bright red lehenga with Chikan work- not a lot of budget designers pull them off in brights well!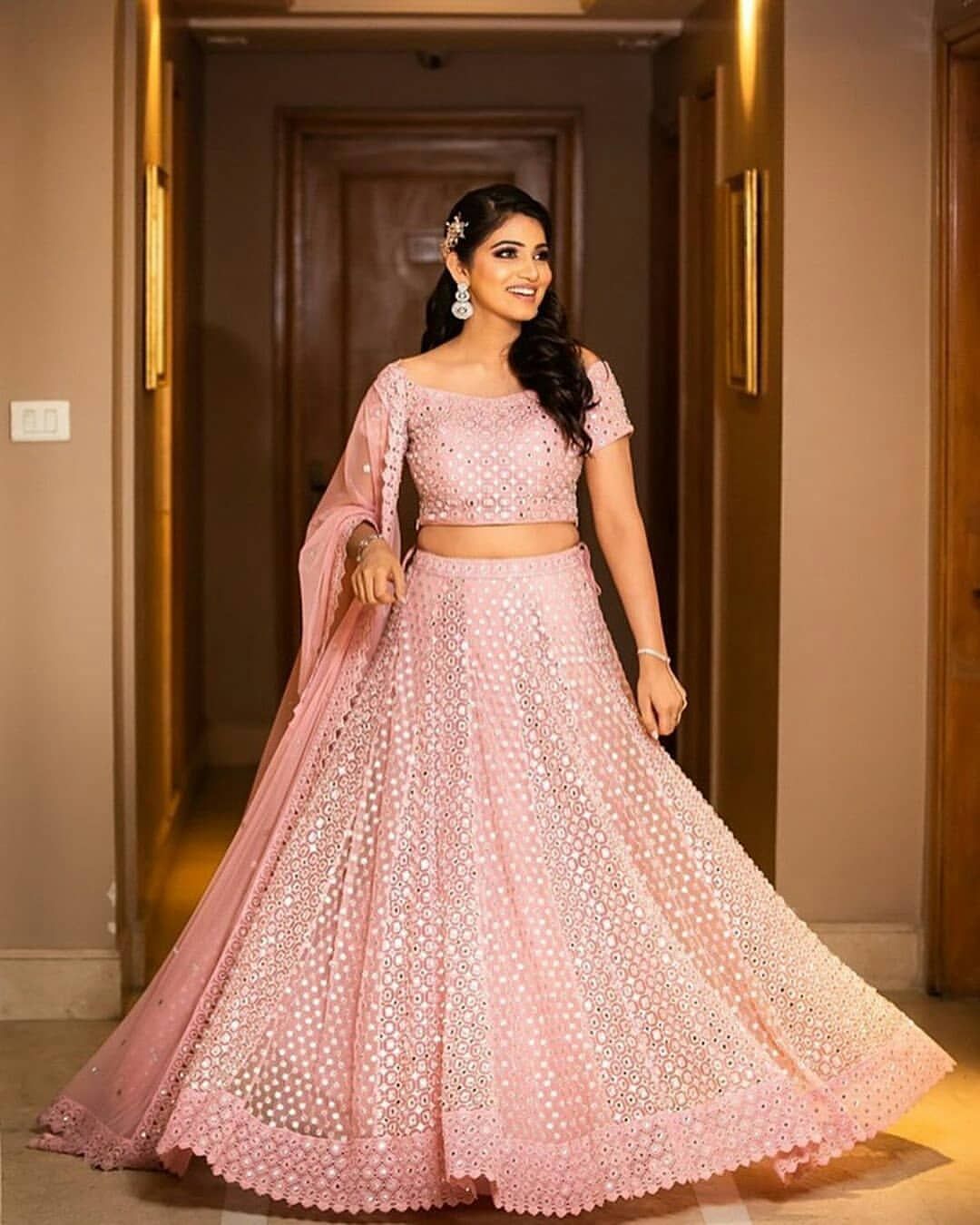 Image via @sunilsraawat
What we love about her creations is that she has gorgeous and subtle Chikankari lehengas in some amazing pastel and sorbet shades! She customises bridal lehengas in chikankari, so if that's what you want, then this is the designer to haunt!
Noorkari Lucknow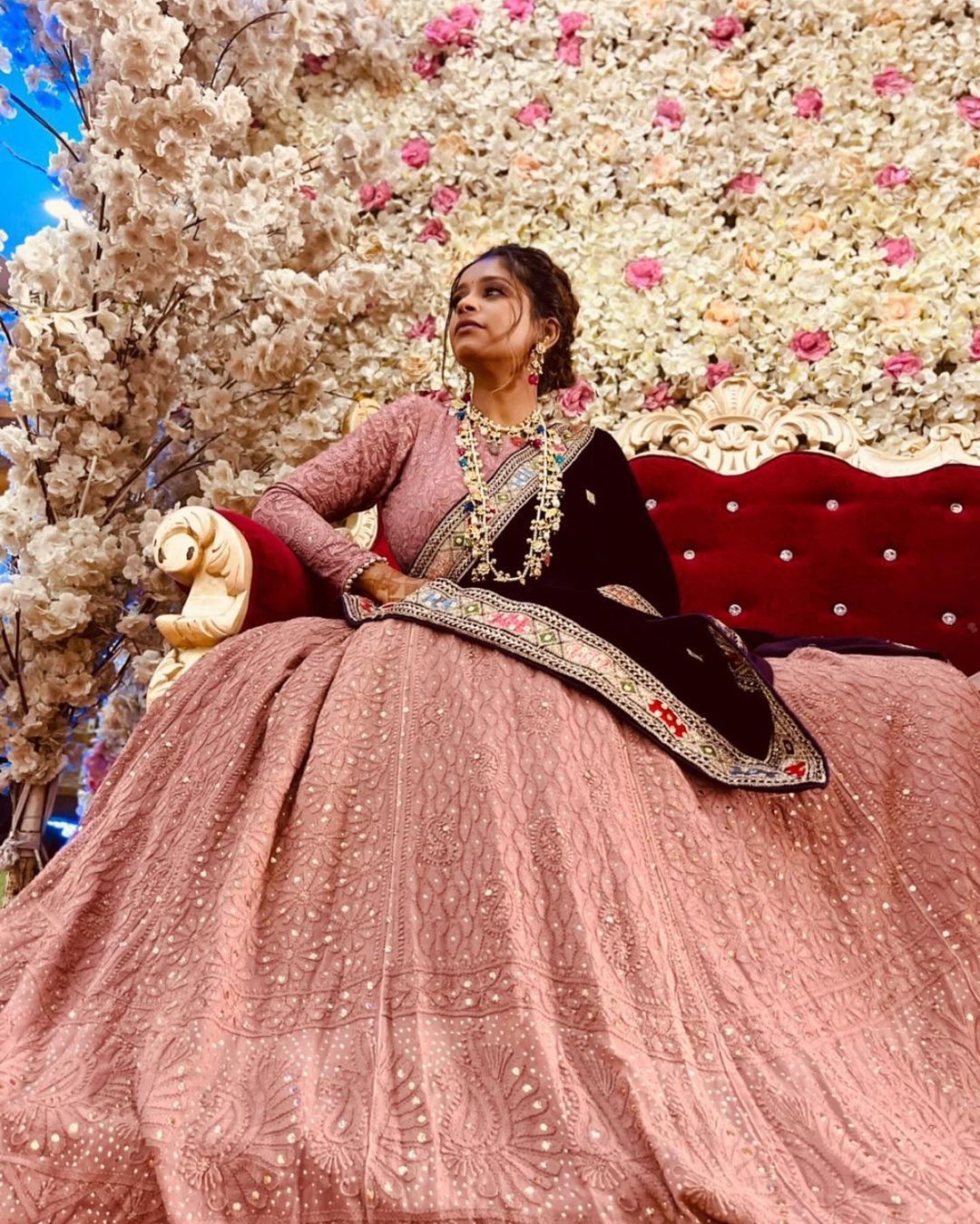 Another authentic Lucknow-based Insta store cum website, they have an amazing collection when it comes to chikankari outfits. From lehengas to sarees to suit sets and anarkalis, they have it all, and in a very contemporary form, especially with mukaish and beaten metal work!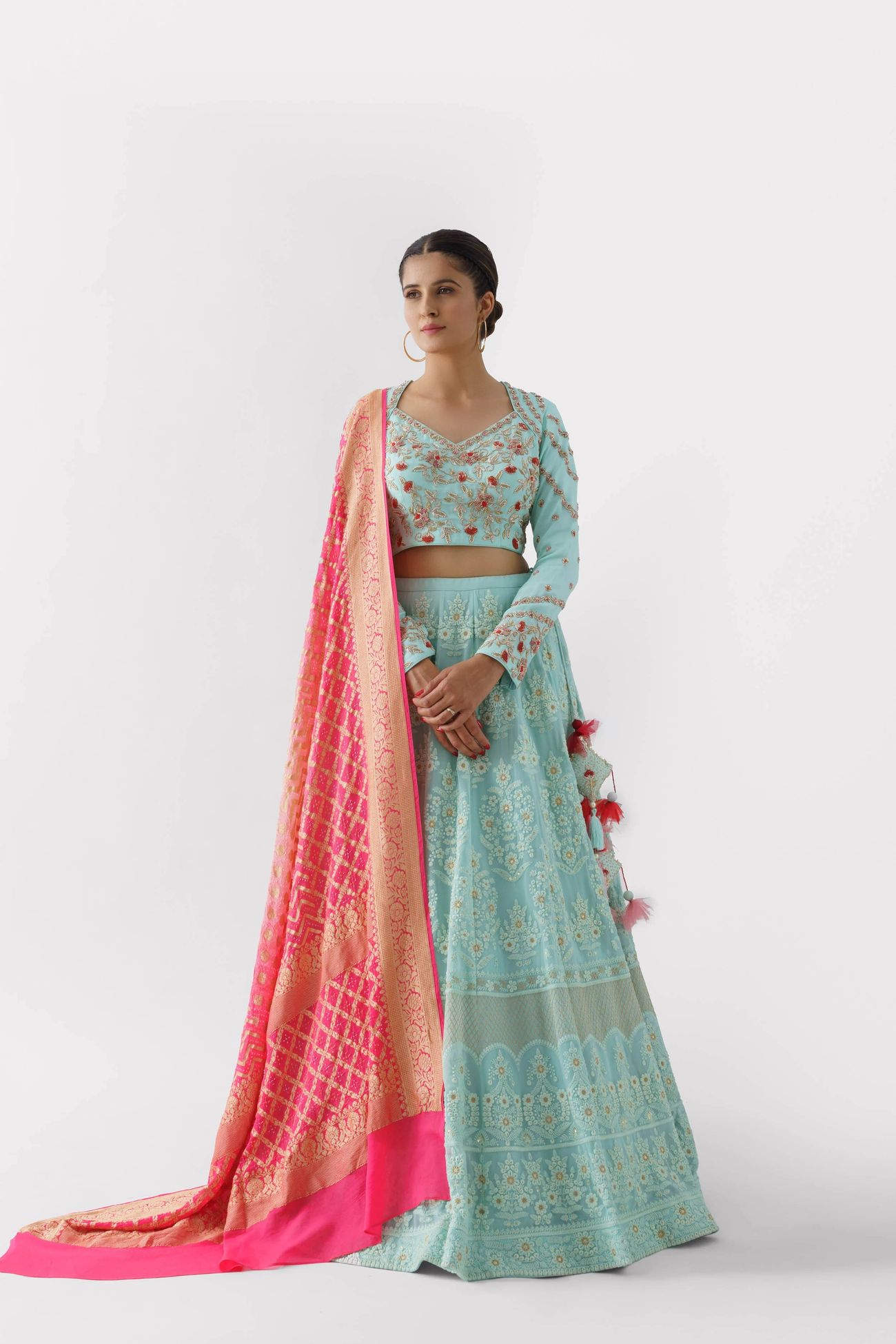 She has some nice budget picks in nice and pretty shades which look nice and fresh for the Mehendi. She also combines chikan work with other forms like Bandhani.
High-range Designers
These are your designer in the slightly higher range, and some of them really do have Chikankari as their forte!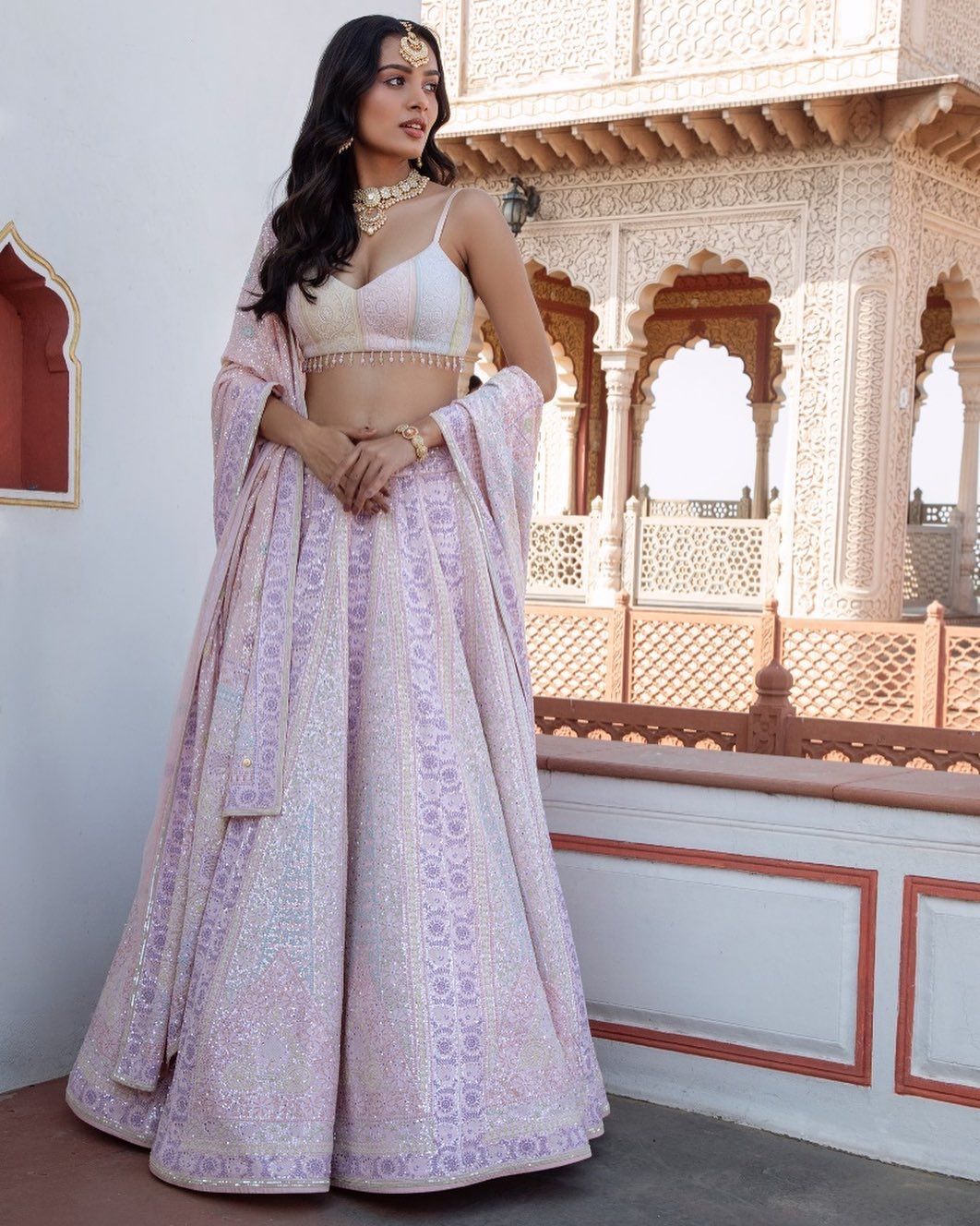 She is one designer who primarily works with Chikankari and Mukaish, and from simple to even lehengas that look bridal, there are loads of options here!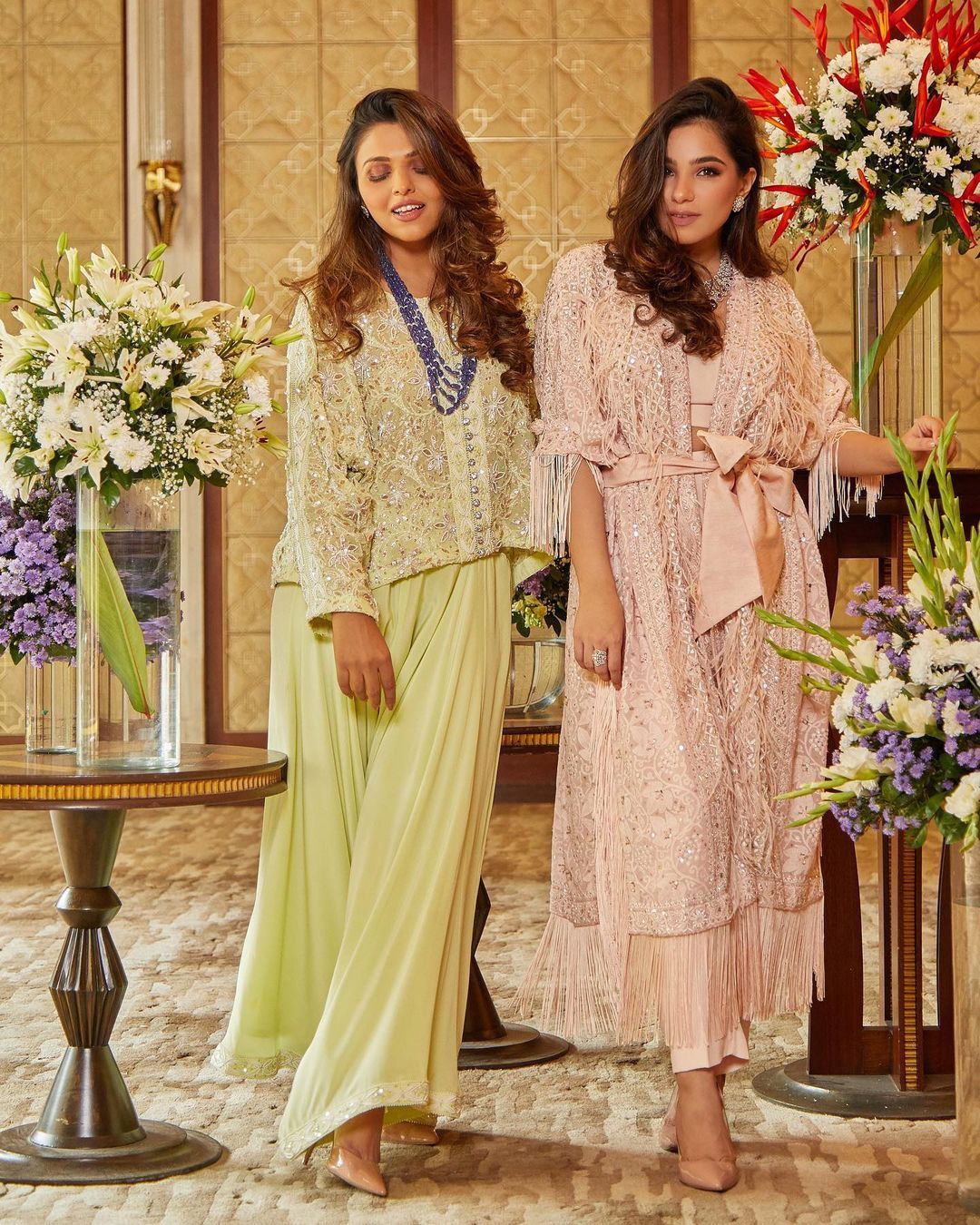 Image via @theimagecode
The singer has launched her own design house and deals primarily in Chikankari creations. What we love about this is that not only are there some gorgeous Chikankari lehenga, but amazing Indo-western options for brides too!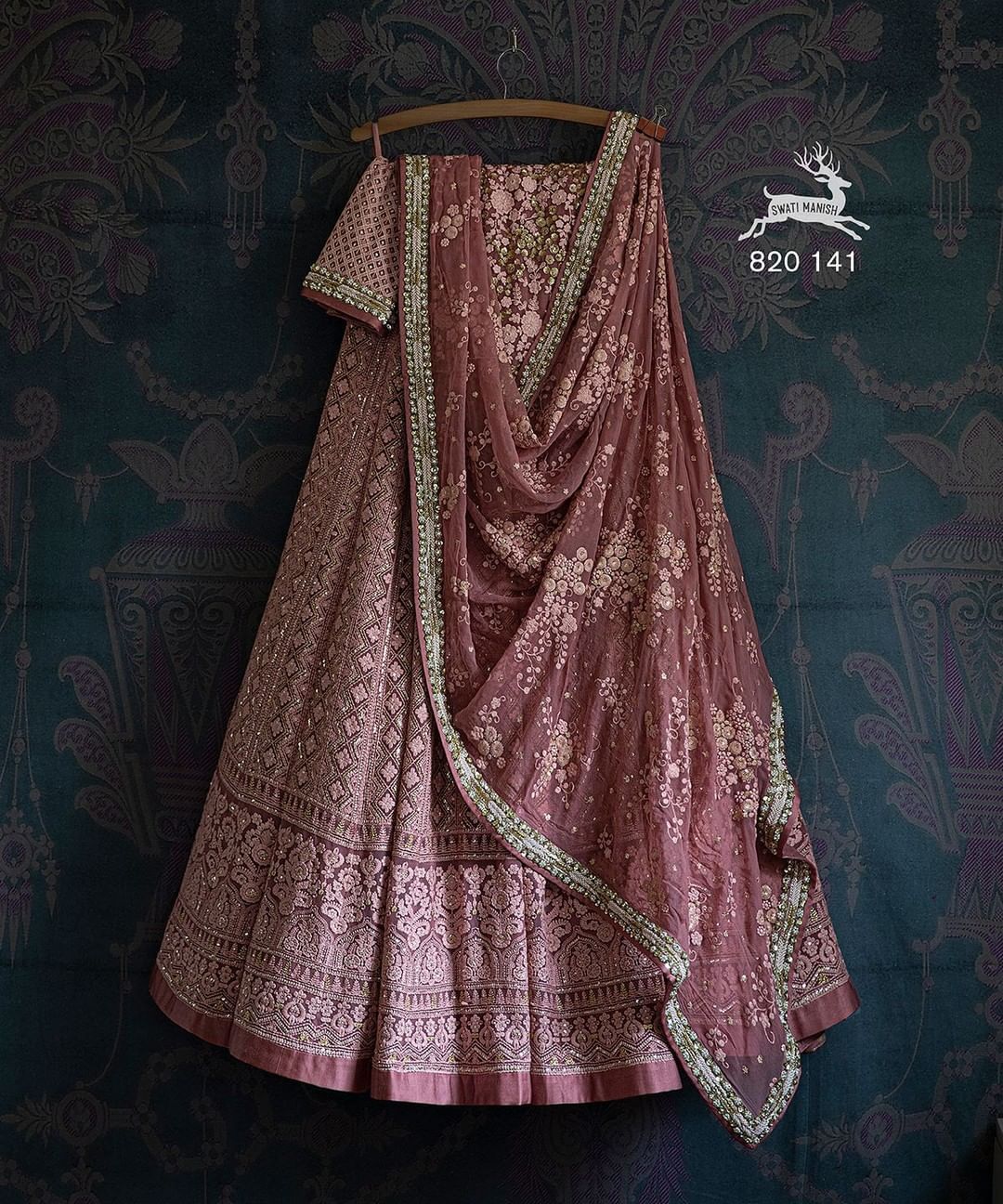 From lights to brights, this designer has Chikankari lehengas in a lot of colours and options, and they are pretty pretty pretty!
Premium Designers
These are your premium designers, who do dabble with Chikankari, and gorgeously at that!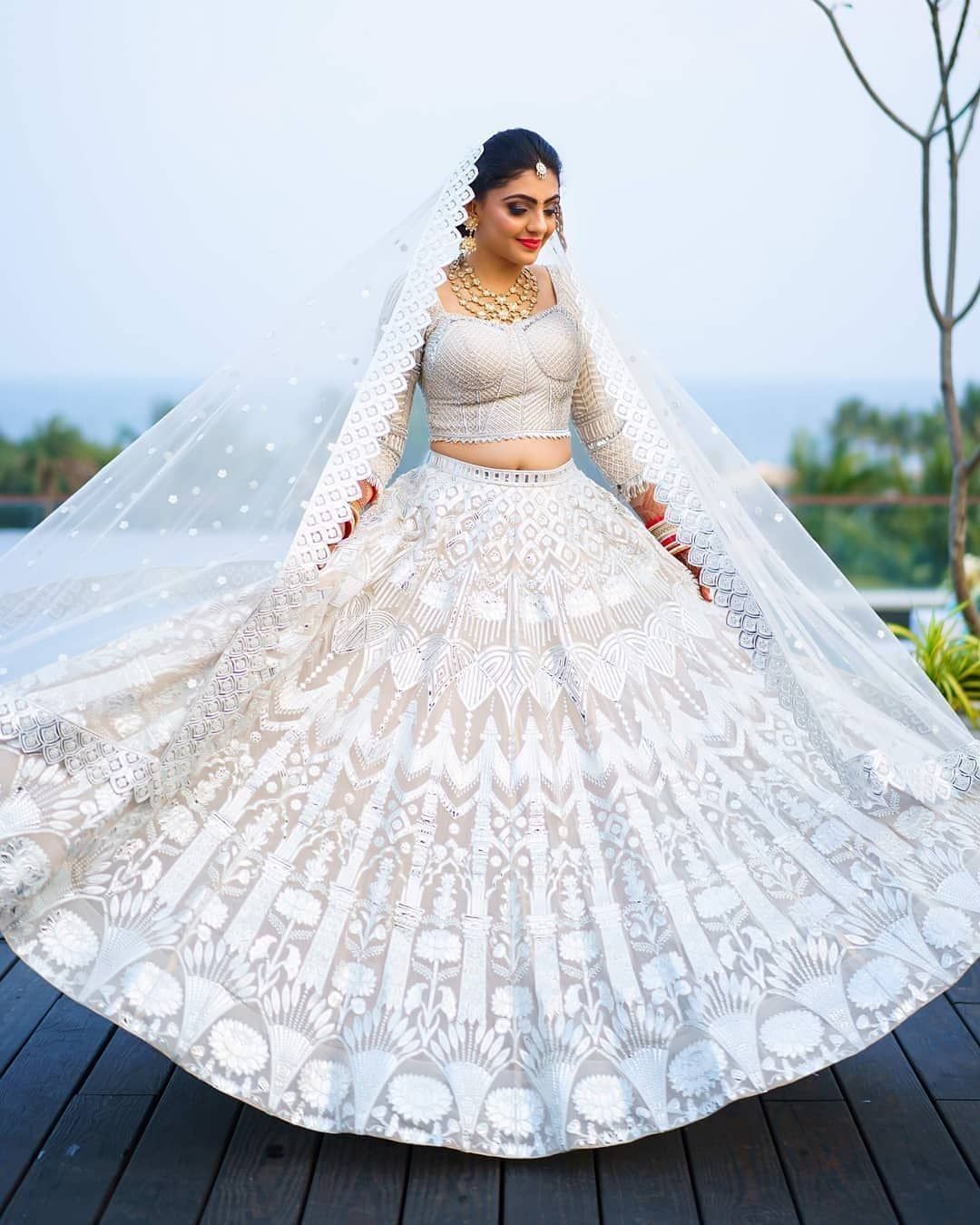 Image via Chocolate Box Photography★ 4.9
They have some gorgeous Chikan work lehengas, which are perfect for brides on their big day or smaller functions as well.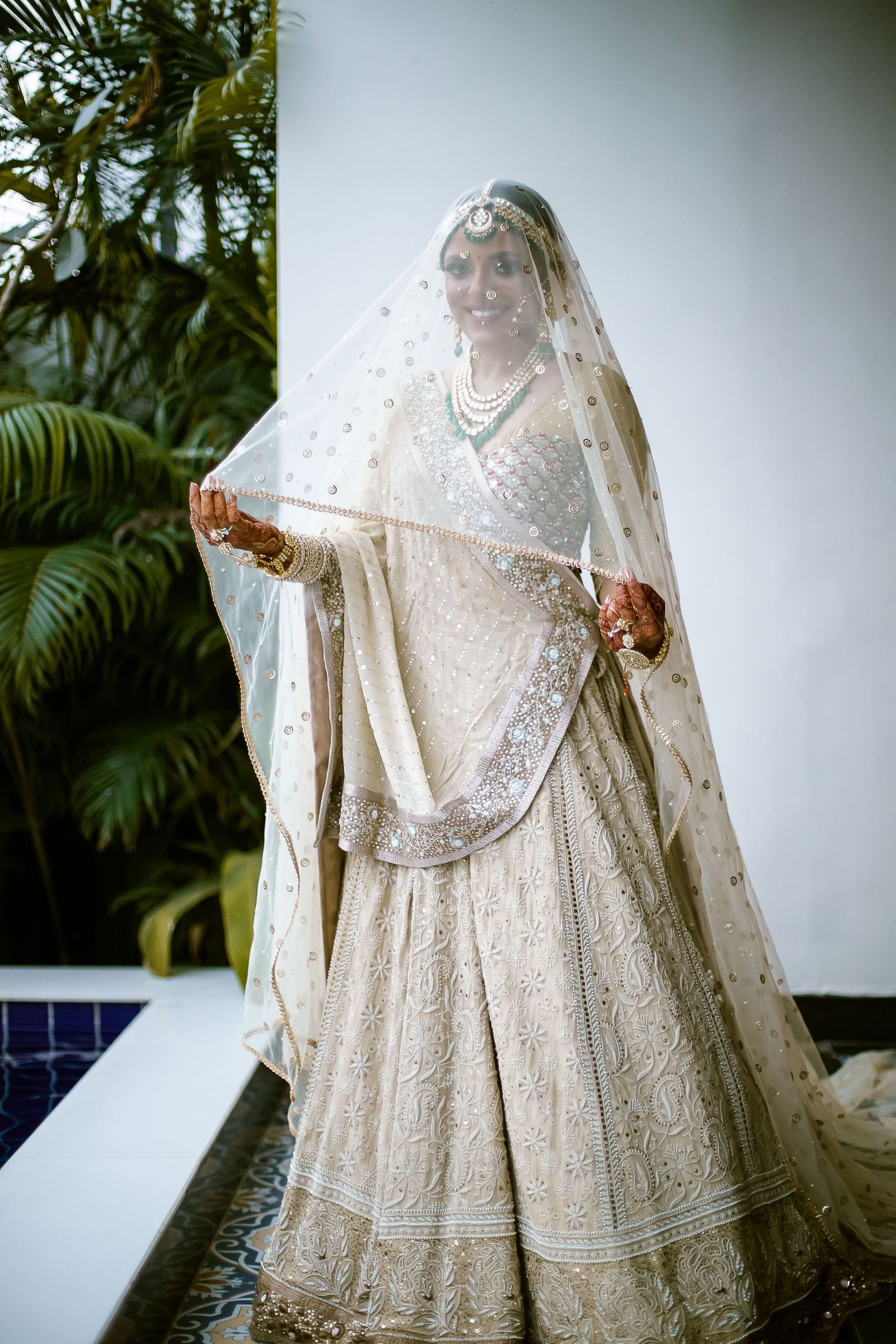 Image via Ayushi and Ayush
This label is known for its make in India campaigns and especially Lucknowi Chikan work. They have a lot of bright whites, ivory, golds, and pastel colours in their collection.
He is one designer who has the brilliant knack of mixing Chikankari with modern work and silhouettes that makes it contemporary and perfect for new age brides!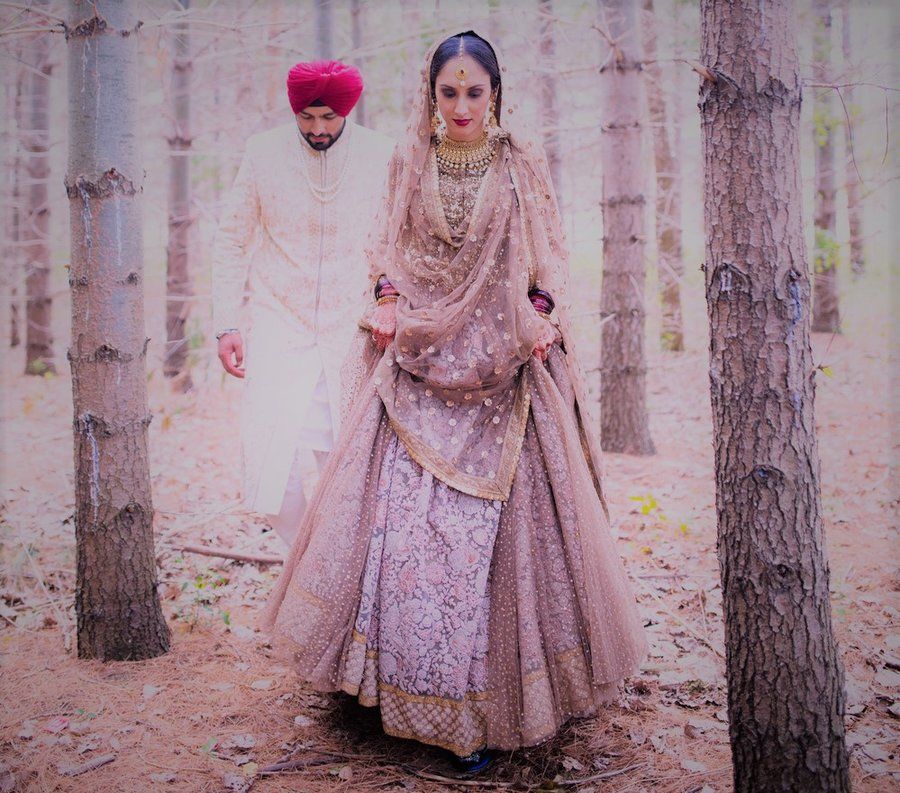 Image via Henley & Co.
While majority of his lehengas are big on zardozdi, he does have some that combine it with the beauty of Chikankari too!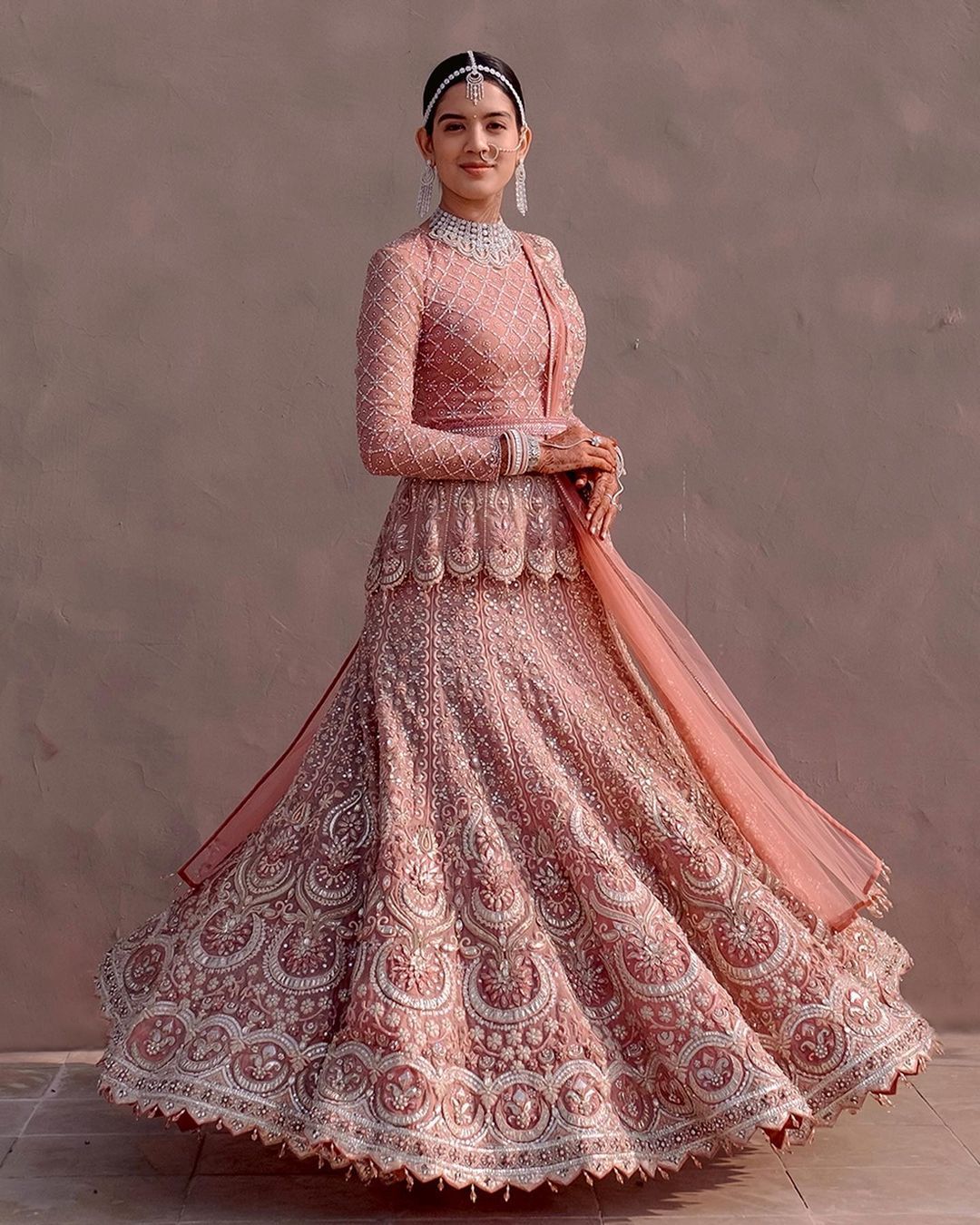 Image via @shivani_bafna
We really do love the subtle and pretty Chikankari lehengas by the designer- the work is enough to really grasp all the attention!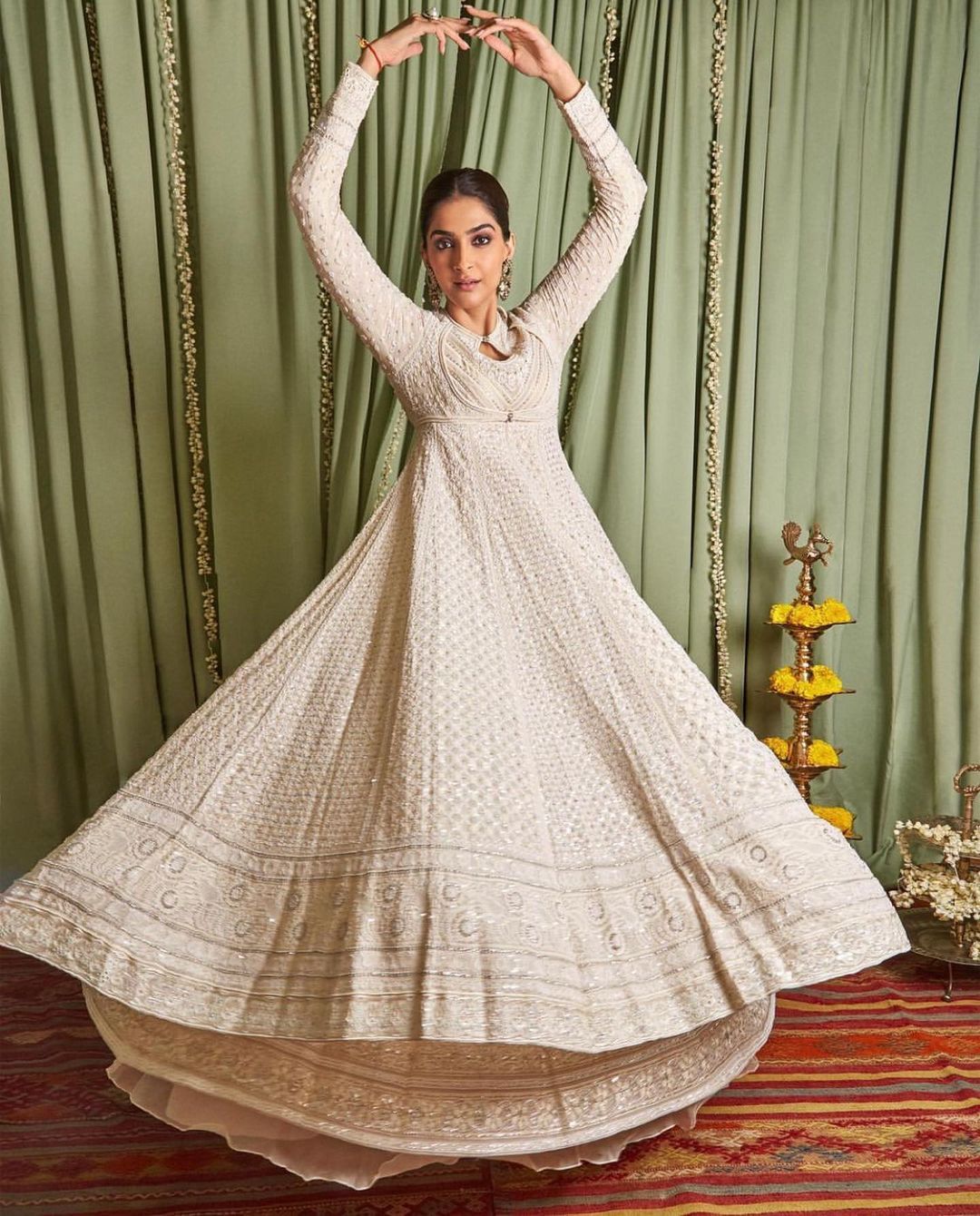 You could easily call them the kings of Chikankari Lehengas when it comes to premium wedding designers. They have some gorgeous creations, and we especially loved Sonam Kapoor's Mehendi Chikanwork lehenga.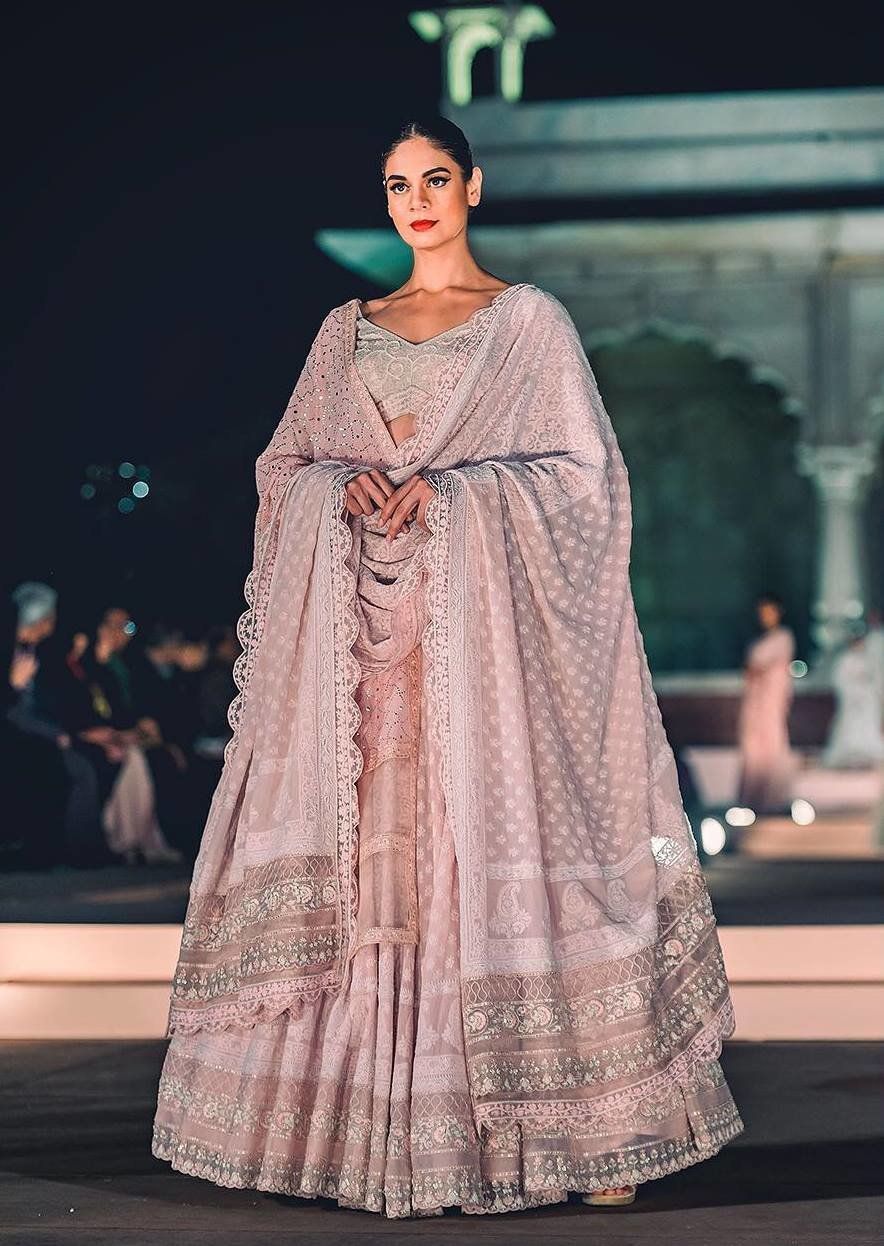 His lehengas are also a nice mix of traditional and contemporary and quite refreshing!
Shopping from Lucknow
This is another option you have if you don't mind running around to DIY your lehenga, and you could really get your money's worth. You could check out Aminabad, Hazratganj, Bhootnath and Chowk markets if you do decide to go on a fabric shopping spree. Here are some stores to consider for a Chikankari work lehenga:
Sugnamal, Hazratganj
Ada , Hazratganj
Seva Chikan
The lehenga fabric cost is usually about 30K, which comes in white colour and is dyeable. The stitching costs extra.
Well, we are sure you have bookmarked your favorite Chikankari lehenga! 
ALSO READ: 7 Brides That Wore The Most Amazing Chikankari Work Outfits!