Where To Get Banarasi Lehengas In Under 70K?
BY Sakshi | 12 Sep, 2018 | 2923 views | 2 min read
You can hardly ever go wrong with a Banarasi lehenga- whether it's the classic look you're trying to pull off or a more contemporary one, Banarasi lehengas have this regal quality that just gives you a timeless look without trying too hard. We love how this handicraft is undergoing a revival, and here are some labels from where you can get a really nice Banarasi lehenga within a budget of 70K!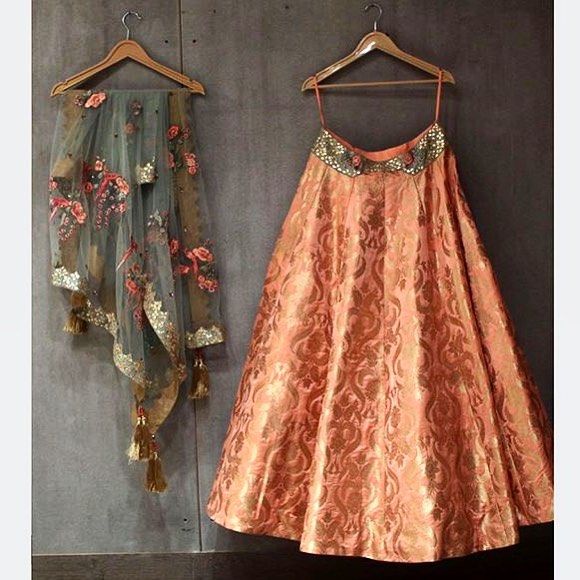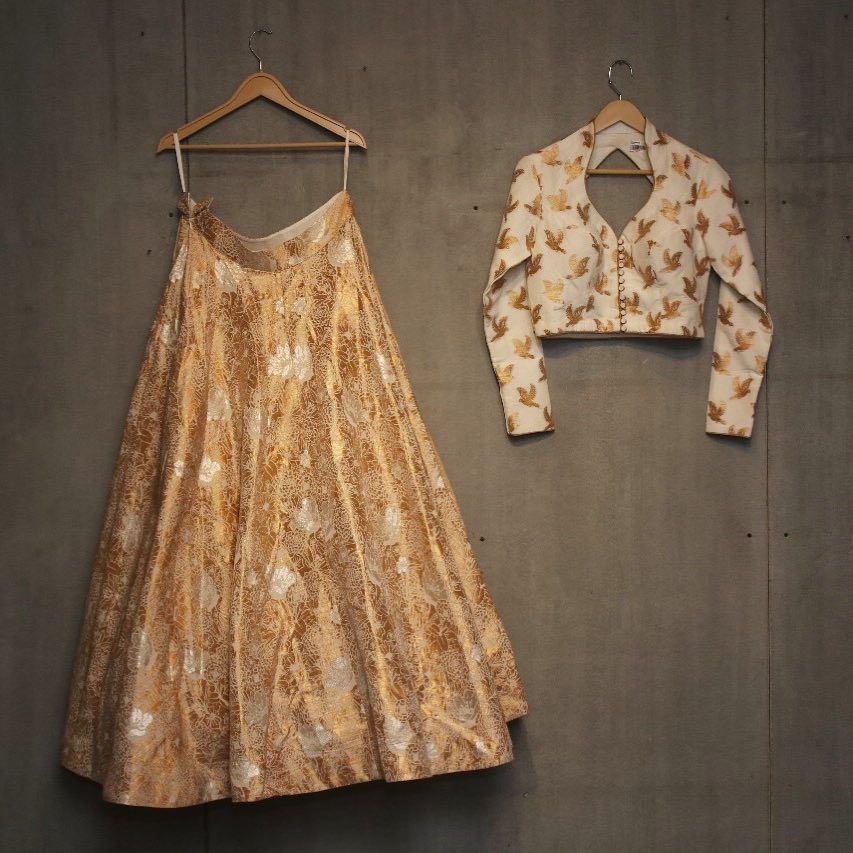 Matsya has some pretty lehengas, and they also have nice Banarasi options, well within the price range of 70K!
Peach lehenga for Rs 44,995 and gold lehenga for Rs 36,995.
They have some gorgeous and unique Banarasi lehengas in the sub 50K range too! We love how they've given a cool contemporary twist to Banarasi!
Featured lehengas for Rs 48,000.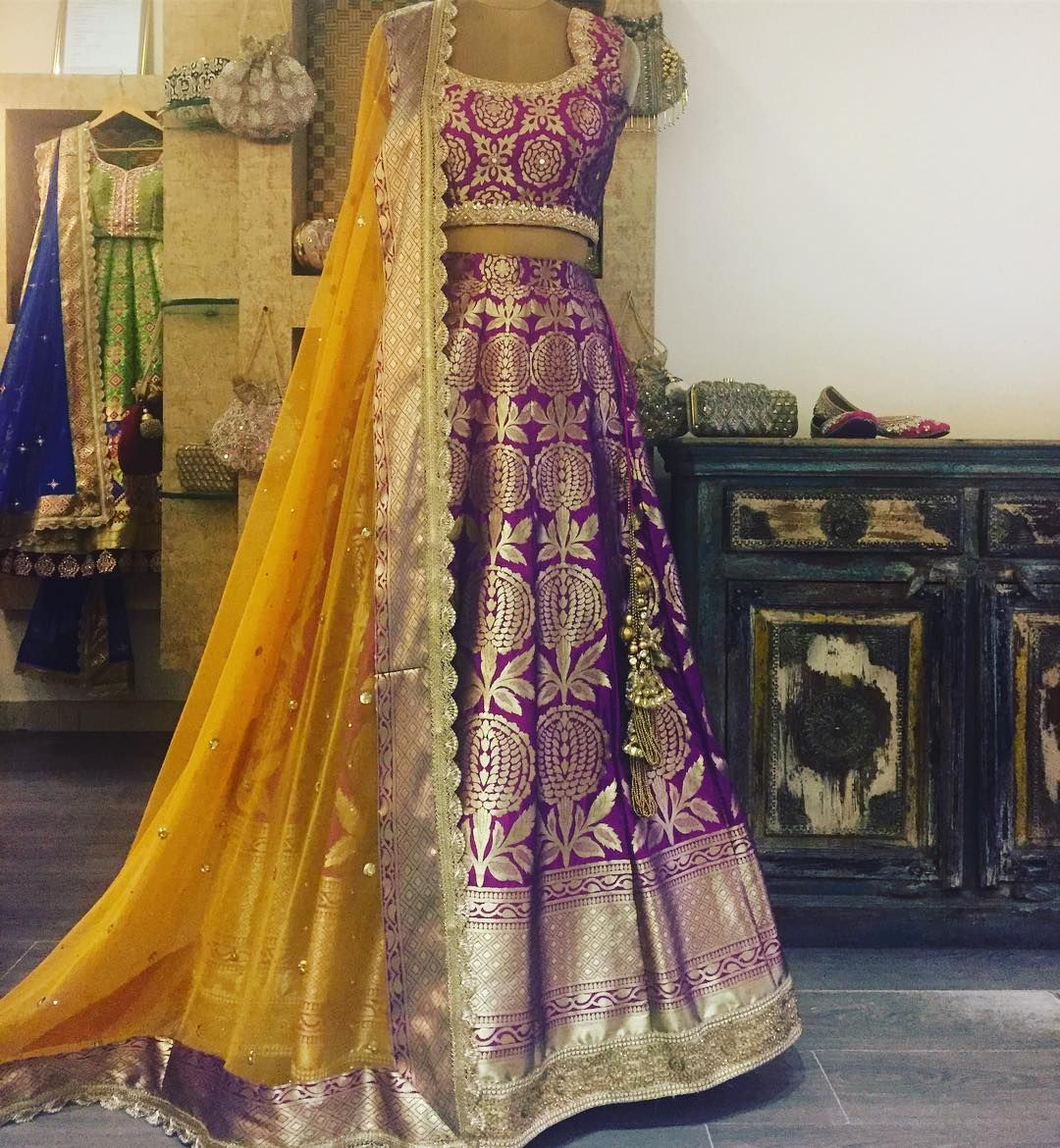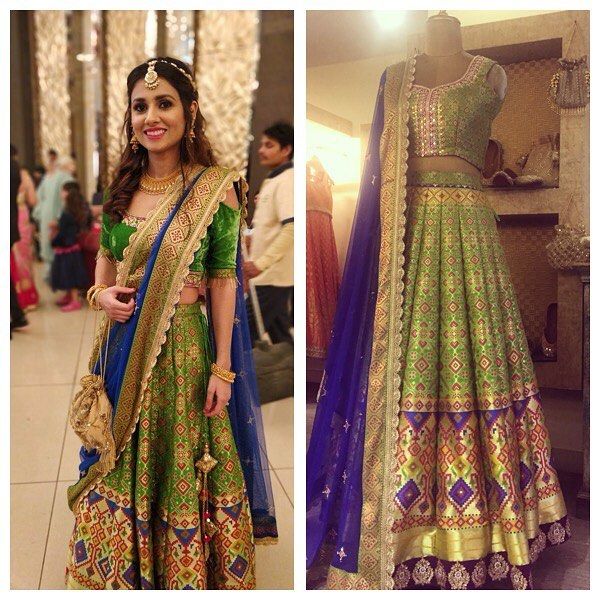 She has some drool-worthy lehenga designs, and so many to choose from! A lot of her lehengas fall within this budget, and we love how traditional yet unique all her creations are!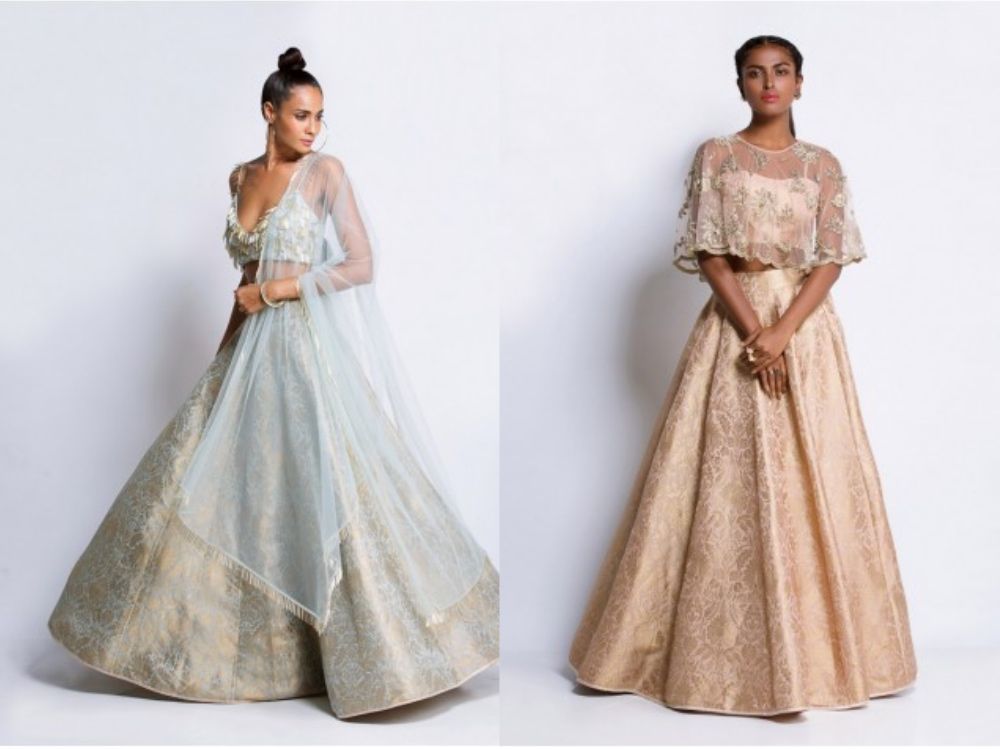 While a lot of her collection is of a range above, she does have some pretty Banarasi lehengas in this budget too- which are simple, but perfect for smaller functions like the Mehendi or can be accessorised right to look bridal! And the best part is, we love how contemporary they all are!
Powder blue one for Rs 63,500; Peach one for Rs 68,500.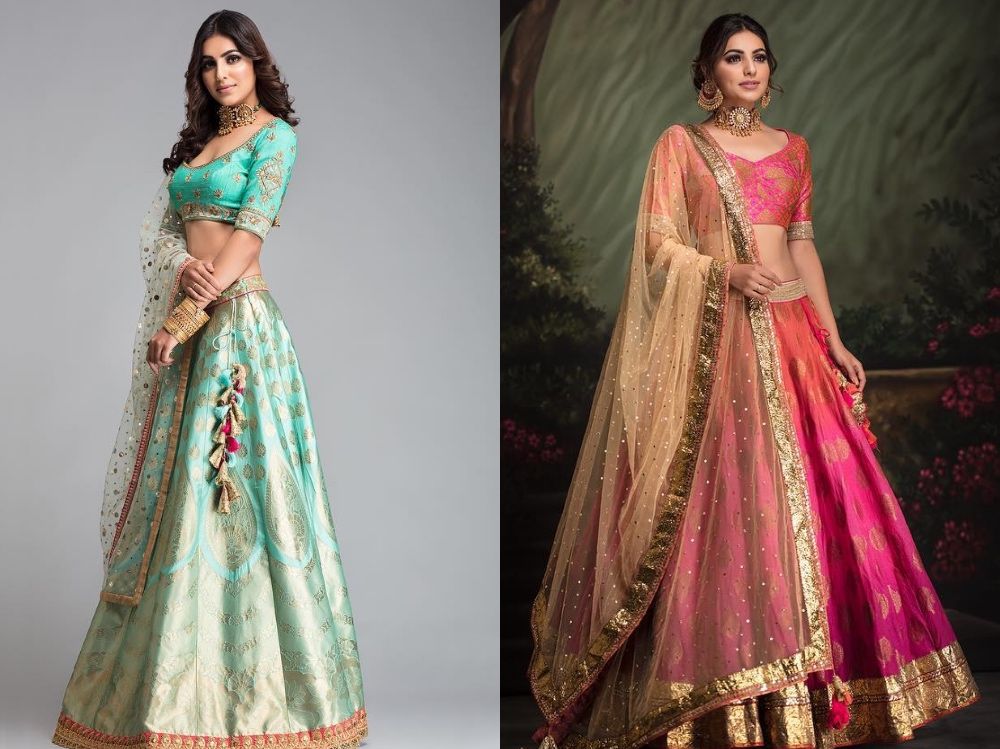 They have some amazing Banarasi lehengas in this price range, and we love the pretty hues they come in!
Mint lehenga for Rs 38,000; Fuchsia pink lehenga for Rs 45,000.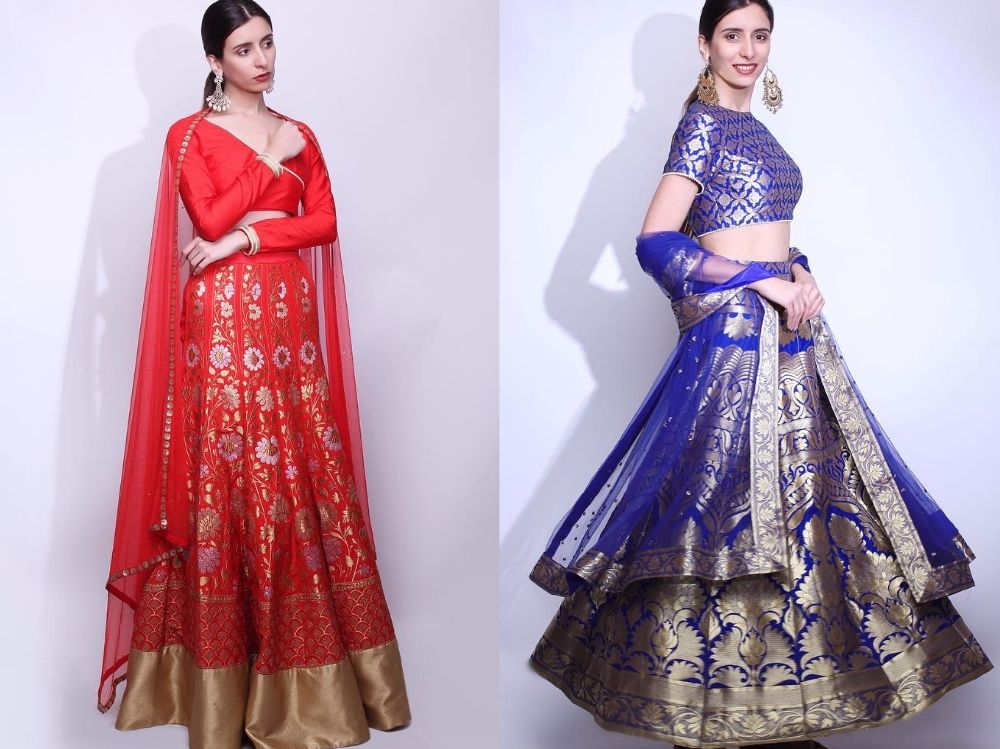 They also have some pretty Banarasi lehengas in this budget- even bridal ones! From pastels to brights, there are quite a few pretty options with this label!
Left lehenga for Rs 39,200; Right one for Rs 52,000.
Bageecha Banaras
Image via trishalalovebug
While most of their lehengas are above this particular price range, they do have some pieces below it too. They do some pretty and elegant Banarasi lehengas which stand out 'cz of the bright and happy hues!
Featured lehenga priced at Rs 70,000.
ALSO READ: The Newest Banarasi Colour Combos We Spotted In The Market!
These Are The Most Gorgeous Banarasi Lehengas Worn By Our Favourite Brides!