10 New Mandap Ideas For Your Perfect Upcoming Winter Wedding!
BY Latha Sunadh | 08 Oct, 2017 | 6119 views | 2 min read
Somewhere between 2016 - 2017, roses at mandaps have become a boring / been-there-done-that thing. Don't misunderstand us, roses will always be classic fare but mandaps these days are stepping over and making sure there are newer ideas and punchier pictures. We rounded up 10 of these new ideas that are floating around - so your winter wedding is nothing short of a fairytale.  
Unique, Dramatic Ceiling Mandap cum Stage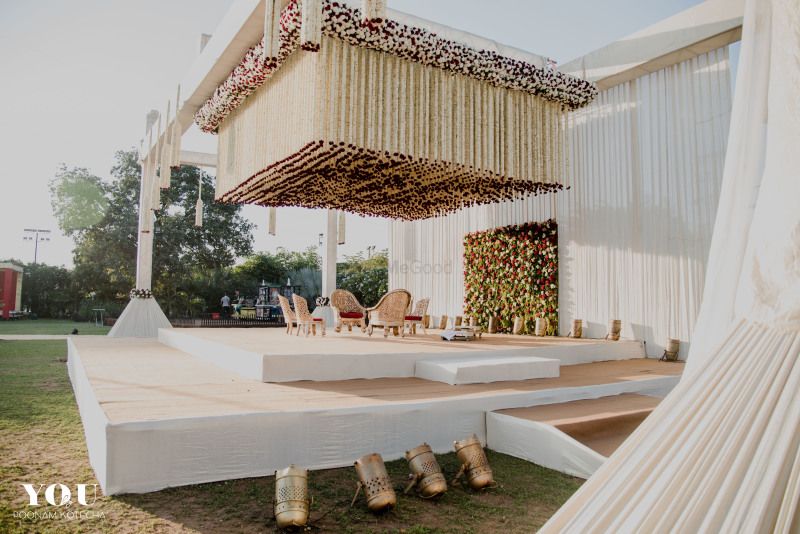 Photo:YOU by Poonam Kotecha★ 4.9
Not only is this mandap stunning, how useful  is it with a mandap cum stage so you don't need two seperate spaces.
Arabian theme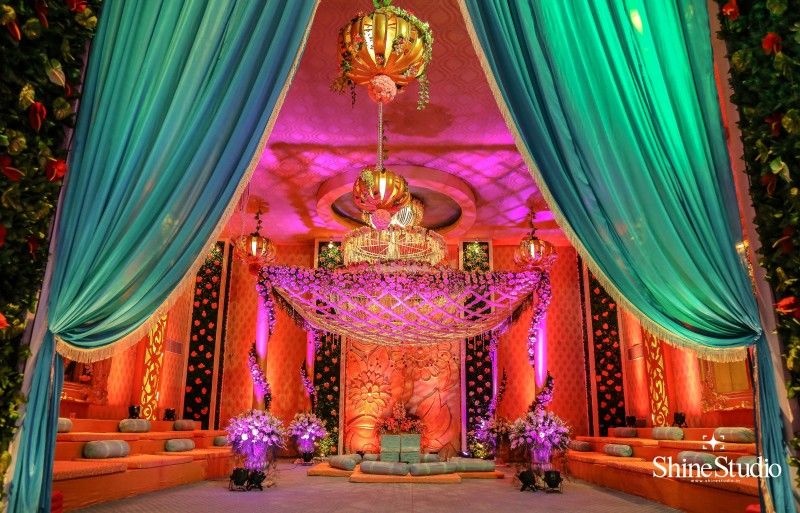 Filigree lamps and jewel-tones are taking over mandaps these days. And the biggest deal with this theme is how close it is to the Indian look and feel. The hanging lamps and the darker, more plusher curtains and drapes make it perfect for a winter wedding. 
Bells and More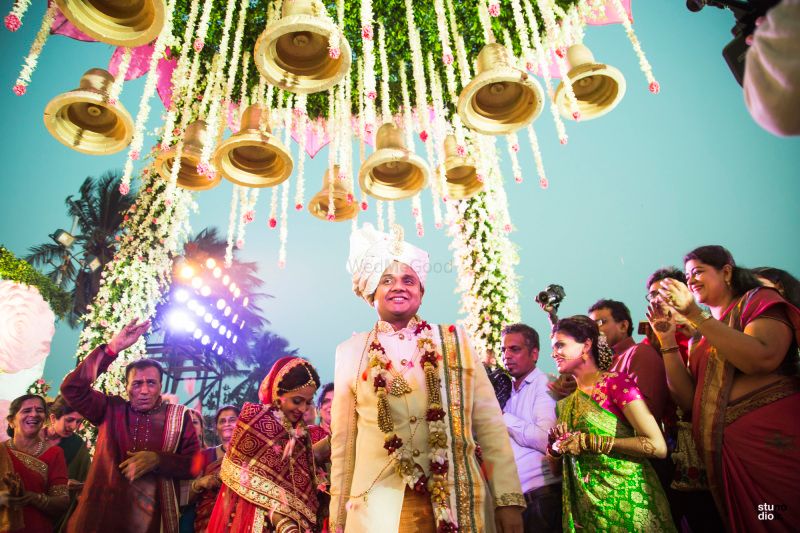 South-Indian weddings have already mastered the art of making mandaps look like mini-temples. And the newest addition: bells, of all shapes and sizes. They add a bit of tradition and also when they peek out of your flowers, it gives a cool new flavour to your wedding. 
Twigs and Autumn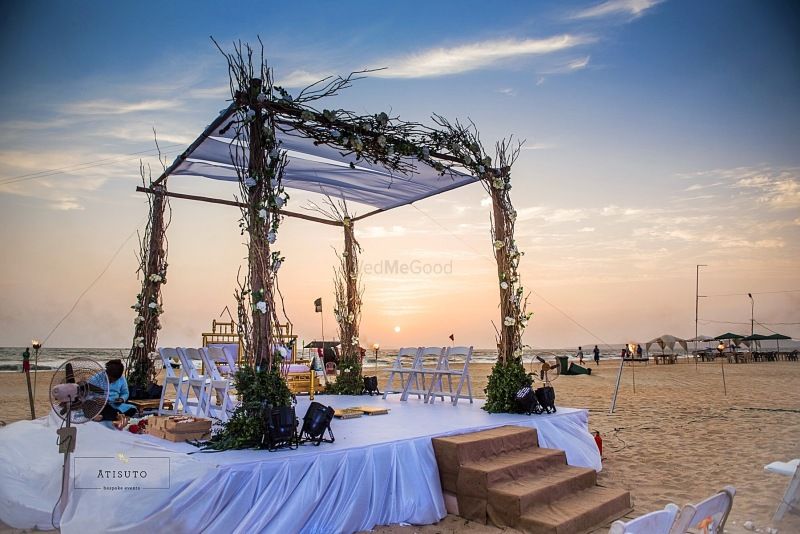 Decor byAtisuto; Photography by The Creative Lens
The twig mandaps are really on trend all year round - but winter suits them beautifully. They give minimalism a whole new perspective and they are cost-effective! You could add flowers too if you like. 
All Pink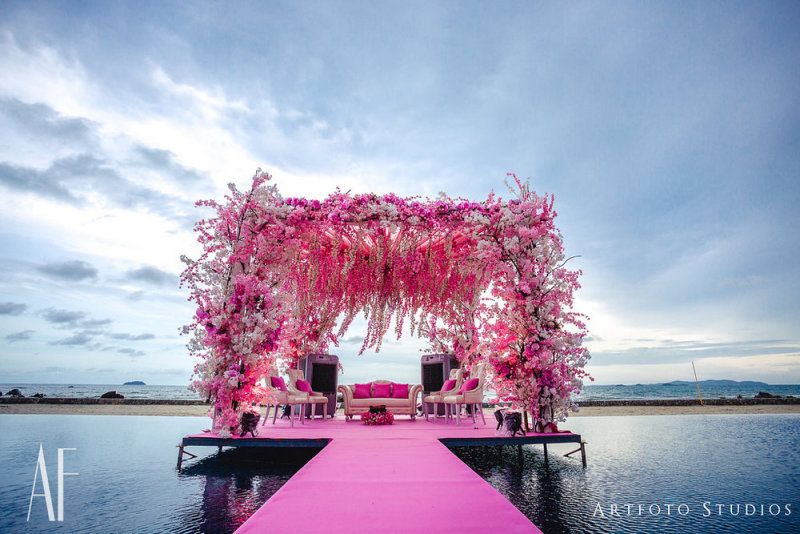 Photo: Artfoto Studios★ 5
Pink runway, pink mandap against the clear blue sea.
Flower chandeliers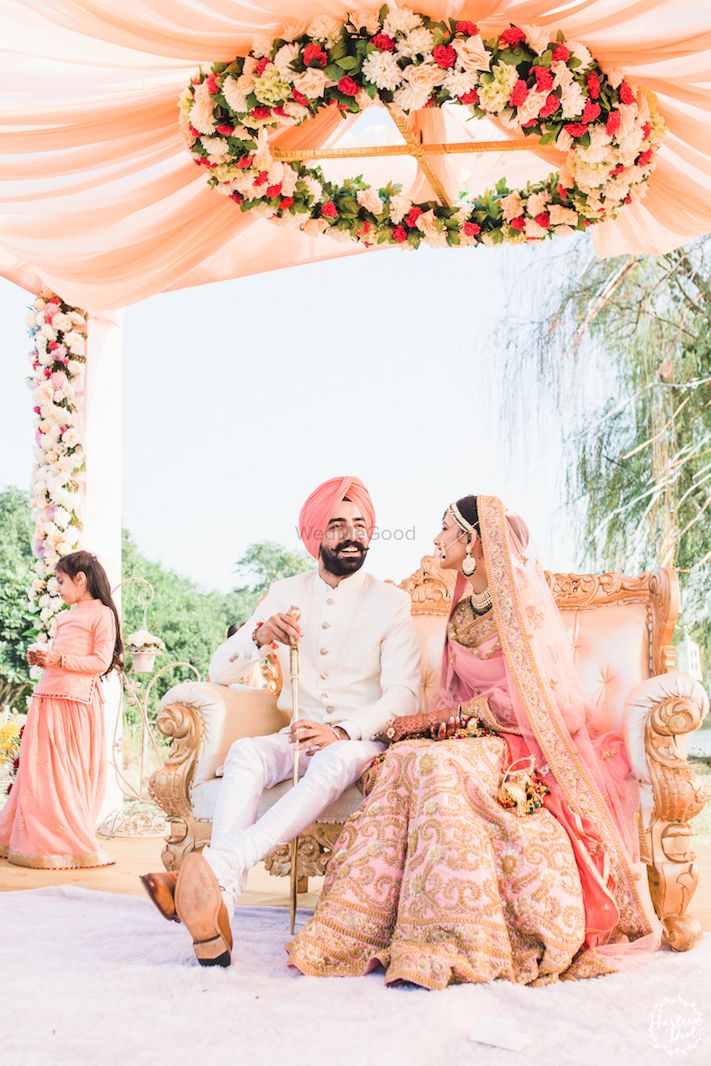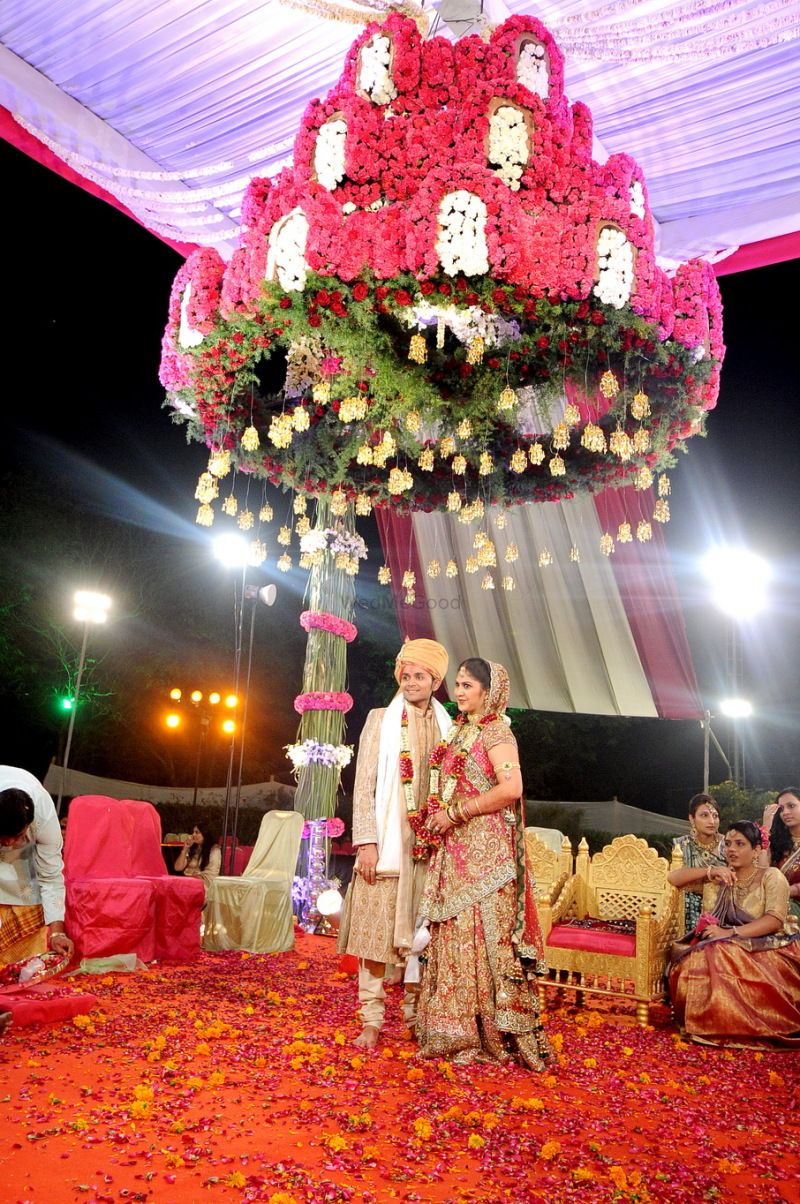 Harleen Deol Photography★ 5 ; Jhatakia Photographers★ 4.9
 Mandaps are no longer just flower drapes, flower chandeliers are taking over them. Big beautiful bunch of assorted flowers that make for great photo ops. 
Green mandaps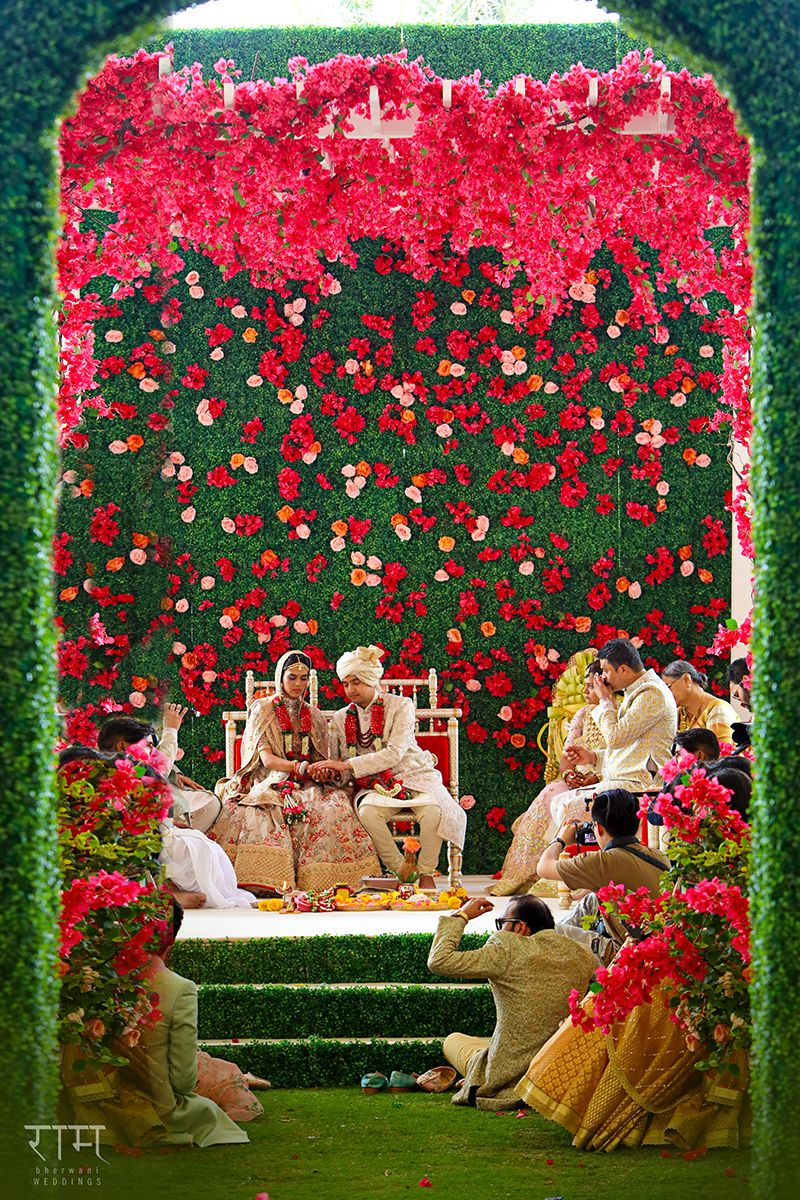 Greenery once again strikes Indian weddings in a big way. And green fern walls have been making for great pictures too. Add flowers or a quote to make it pop. 
Only Mogra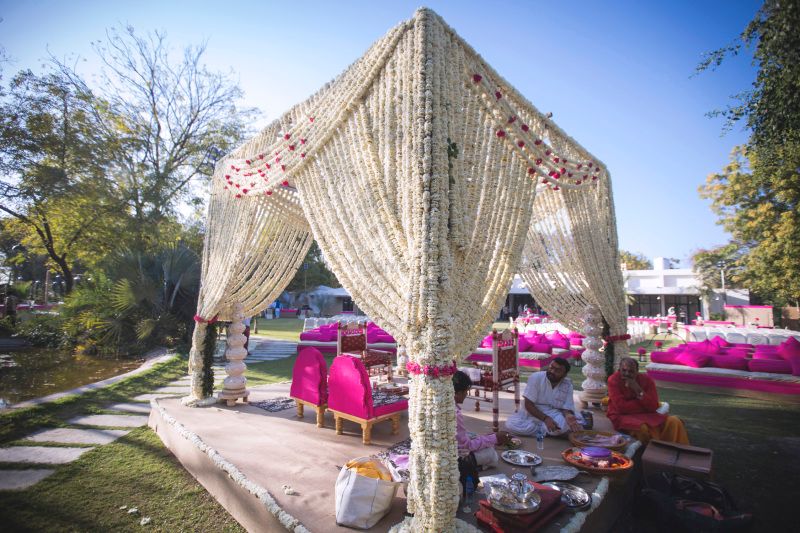 Pic via Mithilesh Choubey Fotografia
Mogra has made a big comeback at Indian weddings and the sweet smell and the white colour just makes it super minimalistic and neat! 
Lights up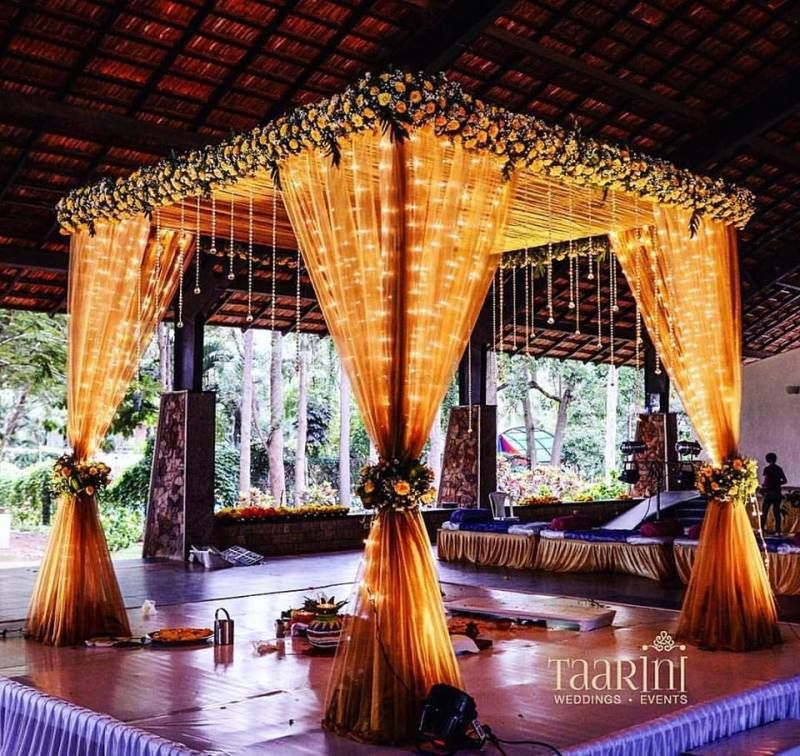 Winter makes for the best evening pheras - under the stars, sigh! Then, you must sport a modern mandap that's lighted up with twinkling lights inside! Too cool for school, eh?
Cloth decor, goodbye flowers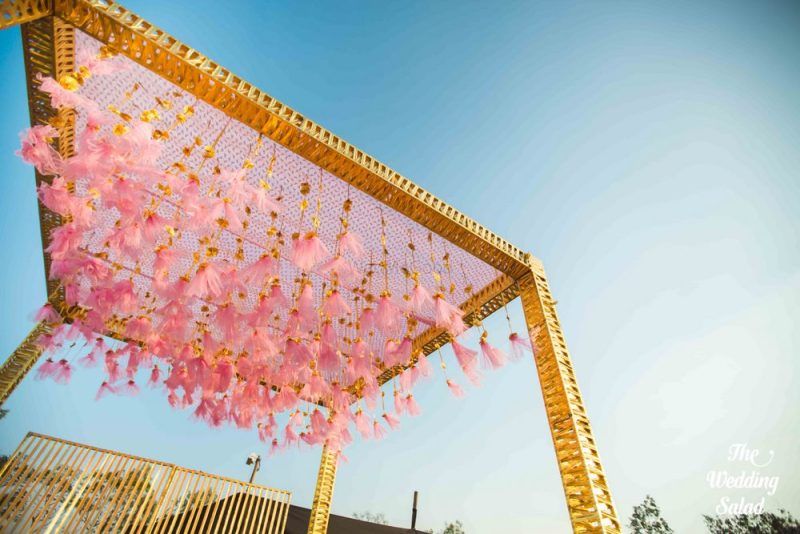 Sheer latkans and gota balls - it's gonna be super fun without flowers!