2019 Wedding Guide: How To Make An On-Point Entry At Your Own Wedding
BY Soha | 07 Dec, 2018 | 1737 views | 4 min read
2018 is fast coming to an end. So what are we doing for the next, new year? Coming up with better, quirkier things to help ease your wedding planning! DUH!
2019 is gonna be huge. WHY? Well, haven't Deepika and PeeCee's weddings given us enough goals? I don't know about you, but I sure have started dreaming about my wedding and how to make it bigger (and better!)
So how about we begin with an impactful bride/groom entry? We made a 3 step how-to list, read through!
Pick A Fun, Quirky Song For Your Entry!
Ranveer Singh entered his wedding venue with band, baaja and baraat, to the tunes of 90s songs like Meri Pant Bhi Sexy and we don't think we have seen a quirkier groom entry! No, you don't have to do that, that's something only Ranveer can pull of. But what you can do is pick something that's more YOU.
2018 has been a year of far too many 'shaadi wale gaane'. Spend some time on the internet and find a song that perfectly matches your style!
We'll tell you our best pick- this new track by Raftaar that has  just hit the internet, and least to say, here at office, we have been going crazy playing this one on loop! Raftaar has created this crazy shaadi anthem in association with Lakmé Salon.  It is completely festive, and perfect for your sangeet night or wedding entry!
Pick Your Vehicle Right!
Oh, the amount of fun you can have at the bride or groom entry! We have seen grooms entering on Batmobiles and even tractors! (Yes, we know they are two ends of the spectrum. Two extreme ends!)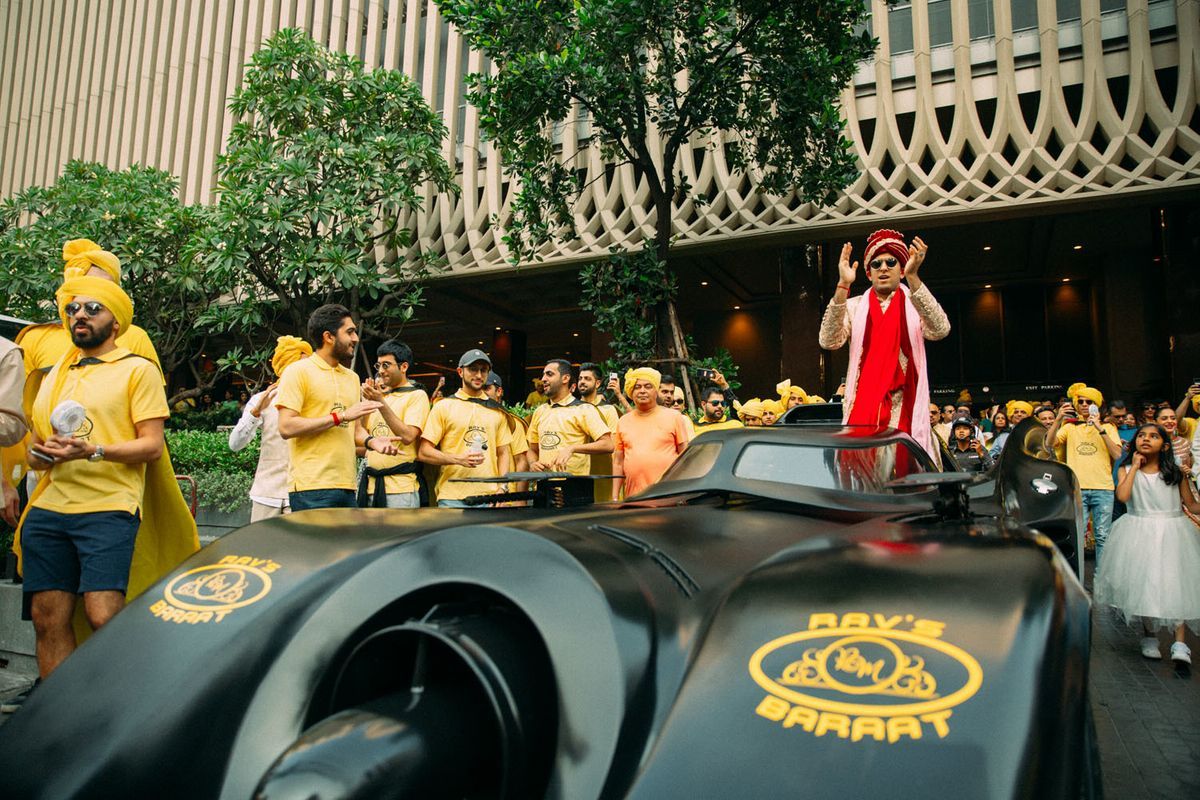 Now who wouldn't want to make an entry that can make heads turn.  Decide how you want to enter- you can drive a Harley in, or enter on a Segway; in a vintage car or even on a rickshaw! The more hatke your vehicle, the bigger bang it will make! If that's not your style, you can even enter on foot, with dancers or your sisters, or kids leading the way. Just find what you're comfortable with!
Lastly, Make Sure Your Look Is On Point!
If you want all eyes on you, make sure you are dressed to kill! We trust the ultimate bridal saviors, Lakmé Salon, for their impeccable styles and looks! Here're 3 looks Lakme salon created in association with Payal Singhal★ 5 , that we absolutely loved in the video and think are perfect bridal look inspirations for 2019 weddings!
Princess Of Pop
Dewy, refreshing with a hint of glitter- now here was one look that totally won our hearts! Pastels are not going out of trend anytime soon, and this bride proves just why! We especially loved the pink, shimmery eyes with just a hint of highlight on the cheek and the baby pink lips- just what you would need if you want to make a mark, but not go OTT!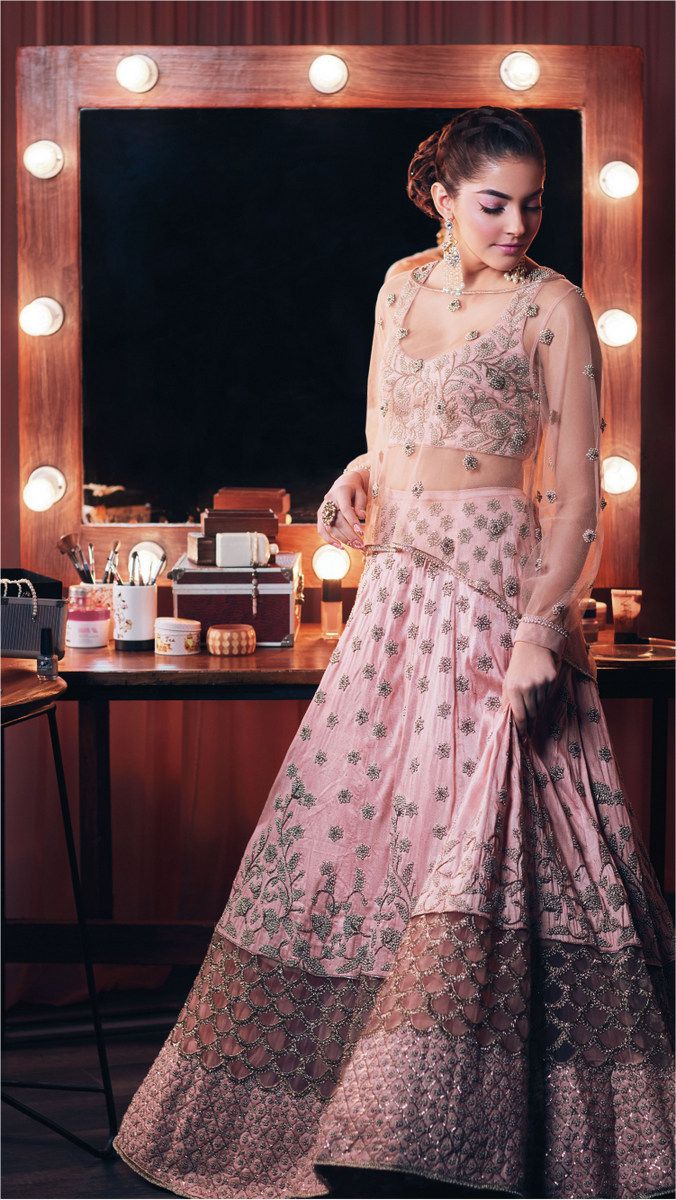 Now you may call us sneaky, but we managed to grab a look at her nails too, complimenting the look in a pastel base with shimmery crisscross and pearl stone work! After all, it's all about the details, girl!
Queen Of Hearts
Now here is a look that's custom-designed for the quintessential Indian bride! Staying true to our roots, this look is perfect for the bride who wants a combination of classic and modern for her wedding- a vibrant, traditional bridal red with hints of gold for the contemporary bride! And just look at that elegant bouffant- ah, a classic!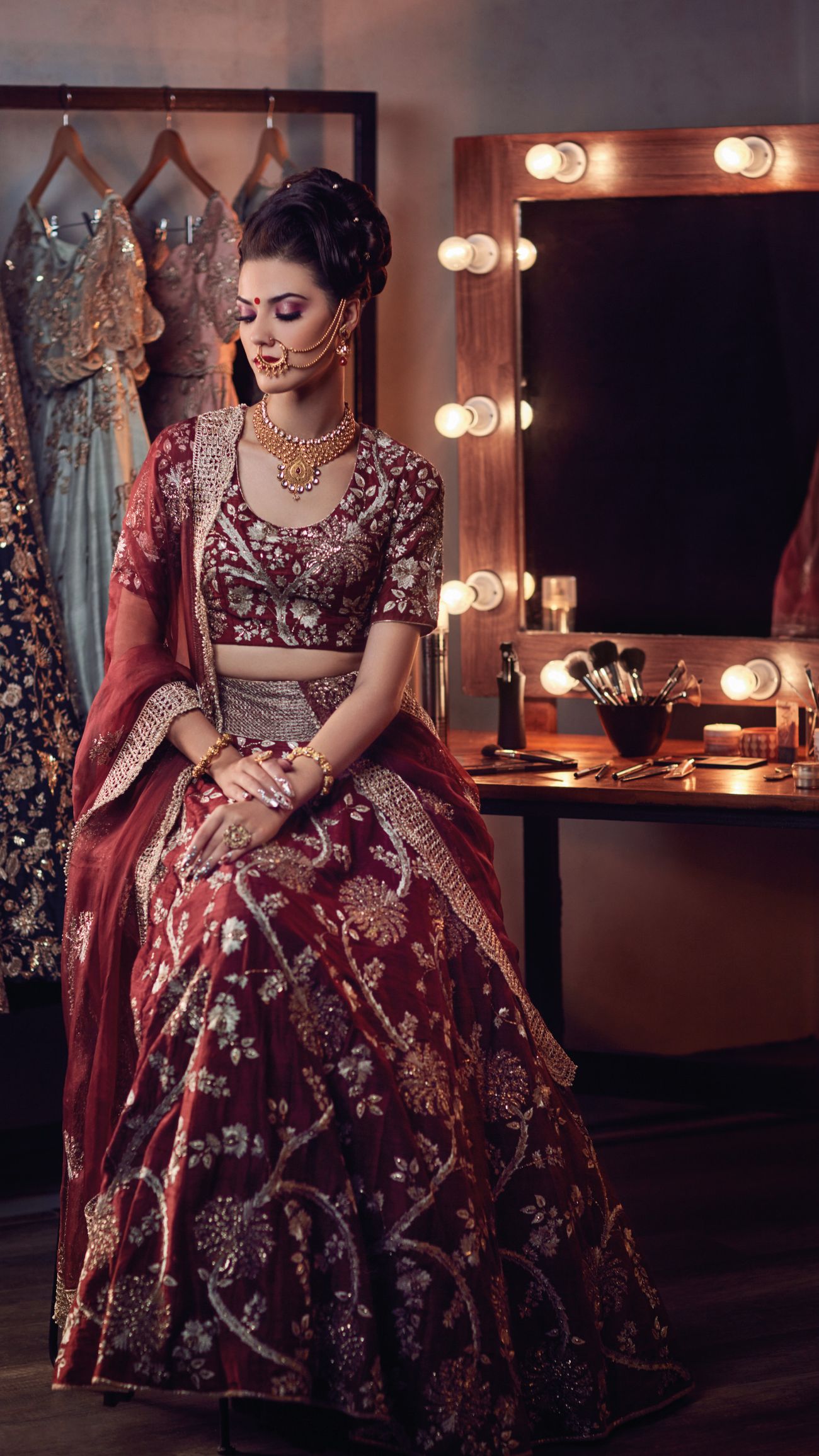 Bold is gold, yep! We absolutely loved the bold lip color on this bride, with the red, shimmery eye palette- now here's something that you should definitely get for the upcoming wedding season!
Vivacious Mallika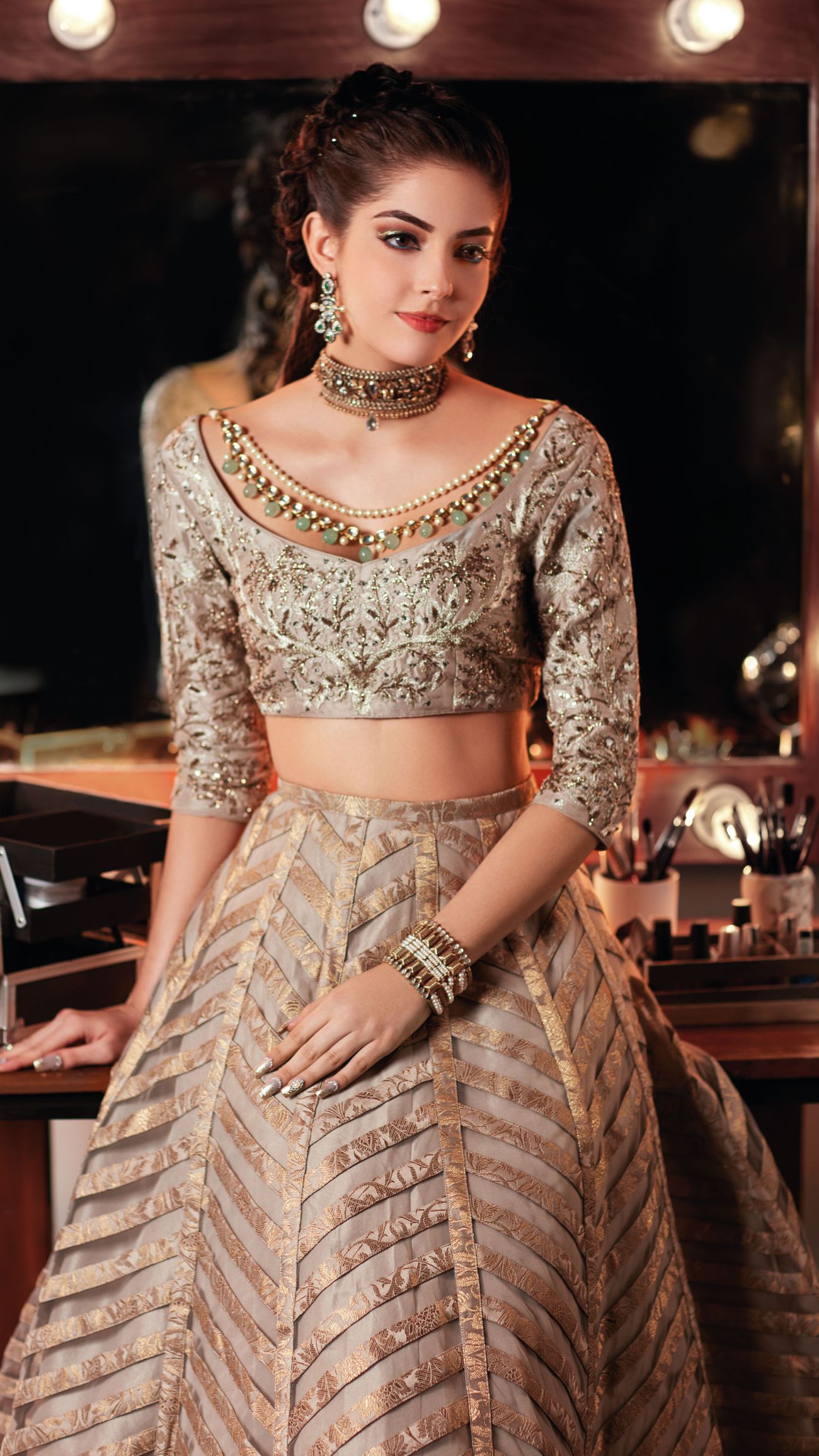 When we first saw that golden glitter liner with the turquoise outlining on this bride, we were sold! Now here's a look that suits the millennial diva to the T- it's bold, experimental and oh-so-chic!  The dewy makeup with the peach-stained lips is legit bringing out the best of her! And what do you think of those long, lose hair with swirls and loops? We saw it, and we couldn't help but drool! A perfect look for those of you who are planning to do something out-of-the-box!
Girls, stop browsing the internet! Everything that you can rock this wedding season is right at your fingertips!
To get these stunning looks, head over to your nearest Lakmé Salon!