30 Unique Standout Wedding Invites You've Just Got To See!
BY Sakshi | 27 Jun, 2018 | 6166 views | 3 min read
Quirky, elegant, classy or minimalistic? The wedding card we feel is like an extension of the couple's personality, but sometimes it can get a little too confusing to choose what you really want- after all, there are so many cool designs out there! So we decided to put some pretty, quirky and unique wedding cards we spotted all in one- so that you can find it easier to pick! 
This gorgeous one that blooms open like a lotus!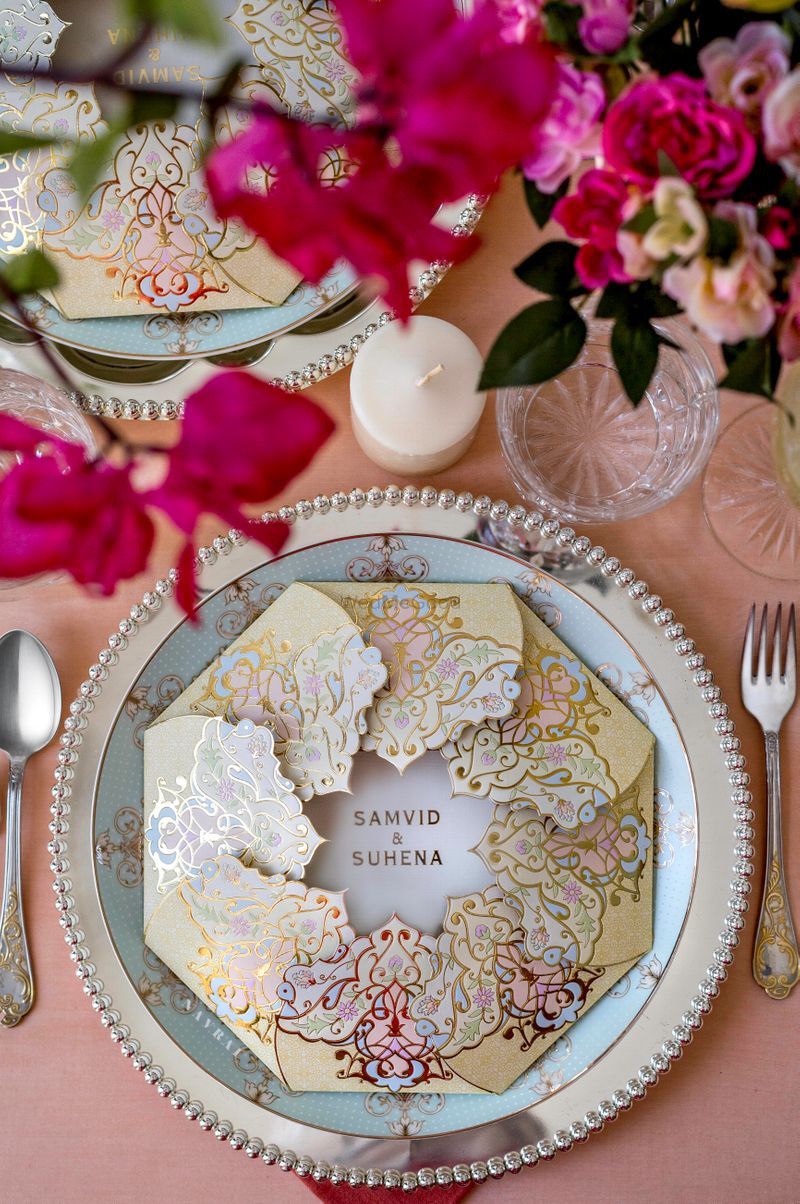 Image via Navrai★ 5
This simple watercolour effect card which comes with its own seal!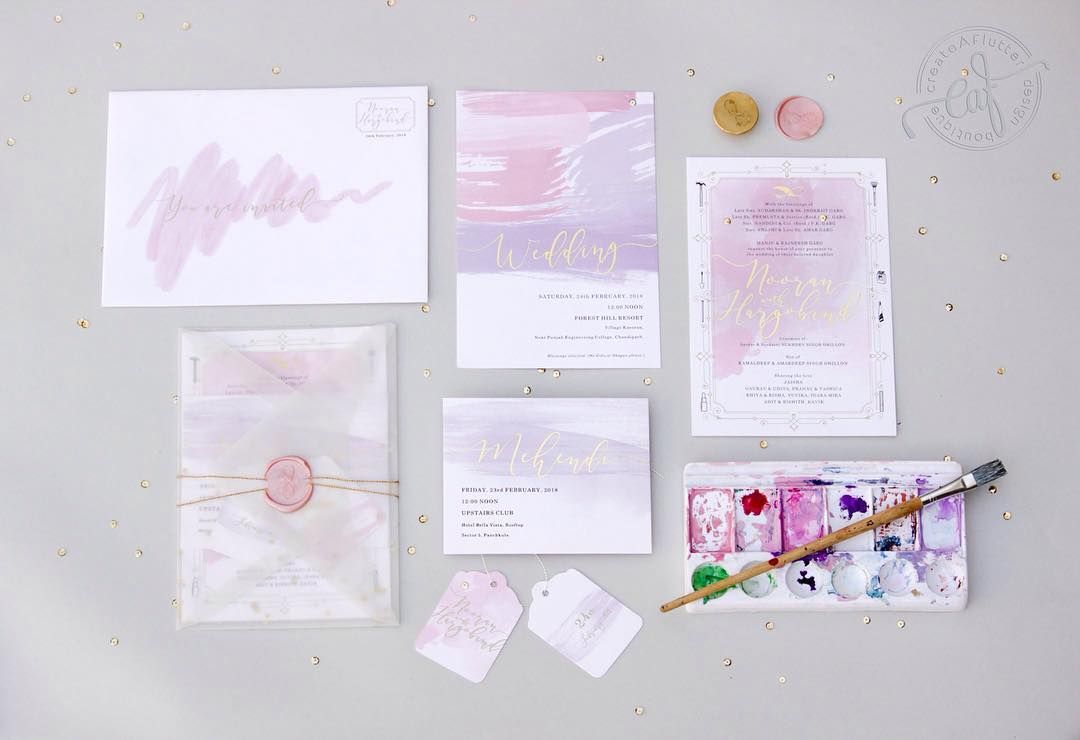 Image via CreateAFlutter★ 5
This one with that super pretty detailing on top!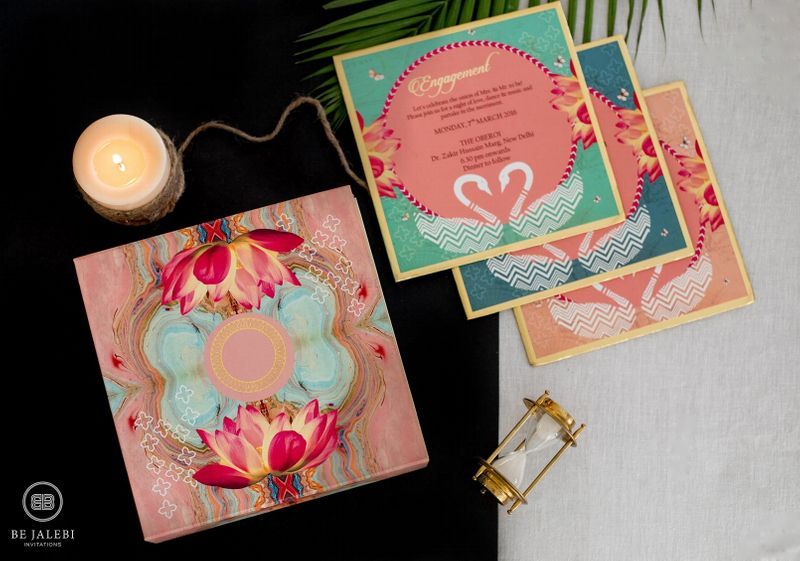 Image via Be Jalebi★ 4.6
This printed one that has such a modern vibe!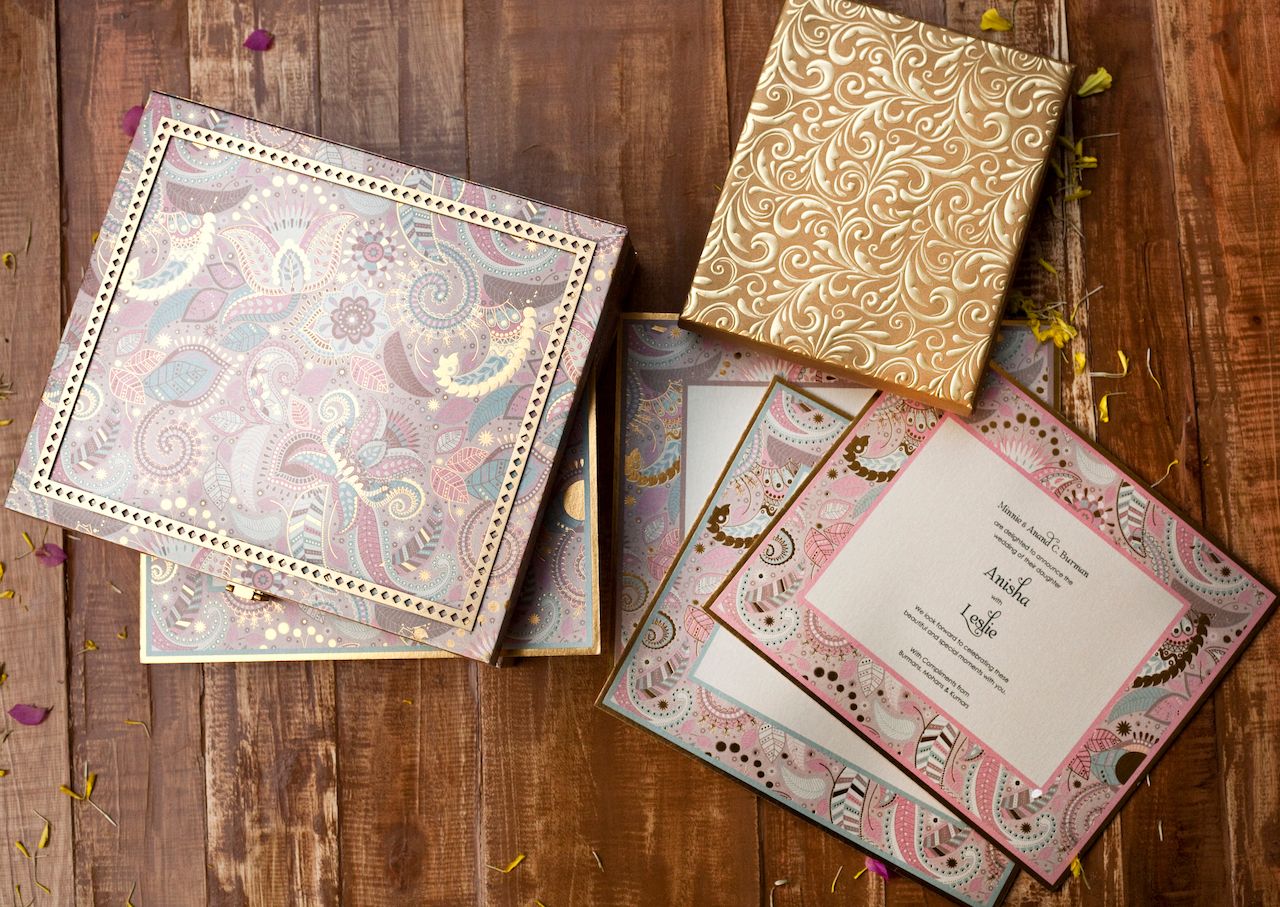 Image via Neha Singh Bhatia★ 4.9
This brutally honest card which is like no other!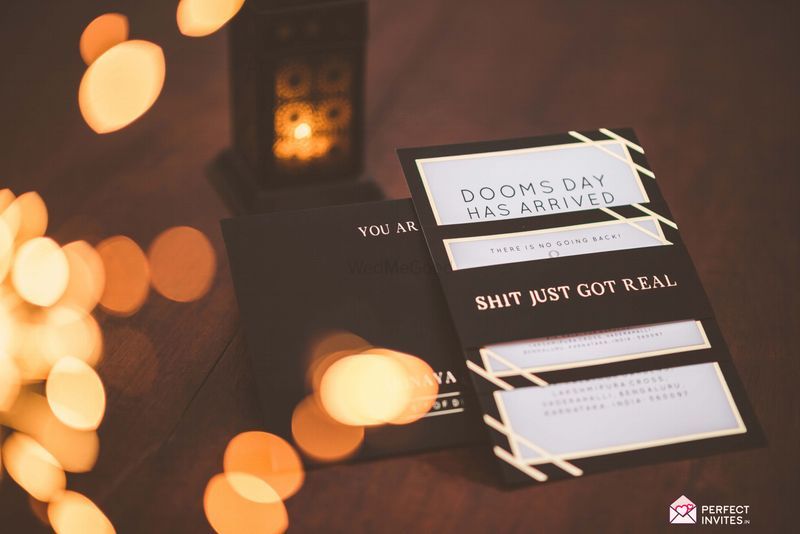 Image via Perfect Invites
This tropical-theme card which is so attractive!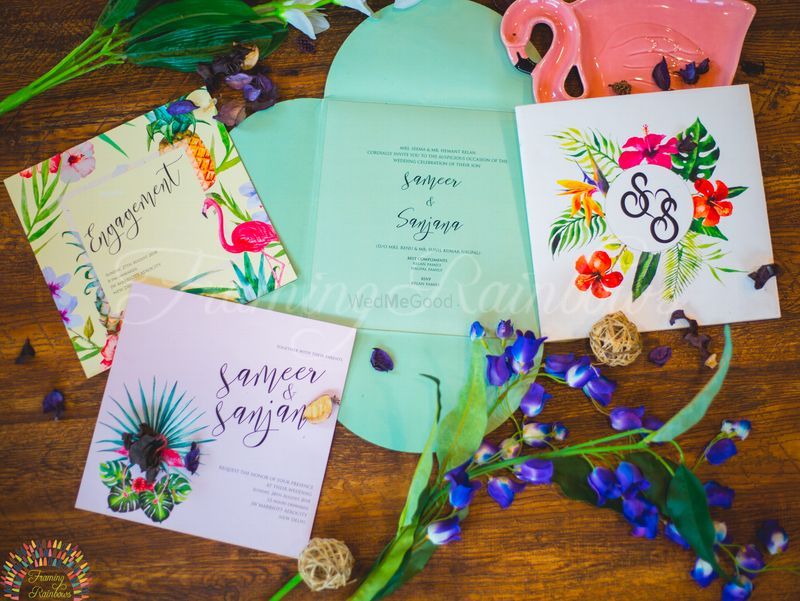 Image via Framing Rainbows★ 4.7
This chic modern card that's gorgeous!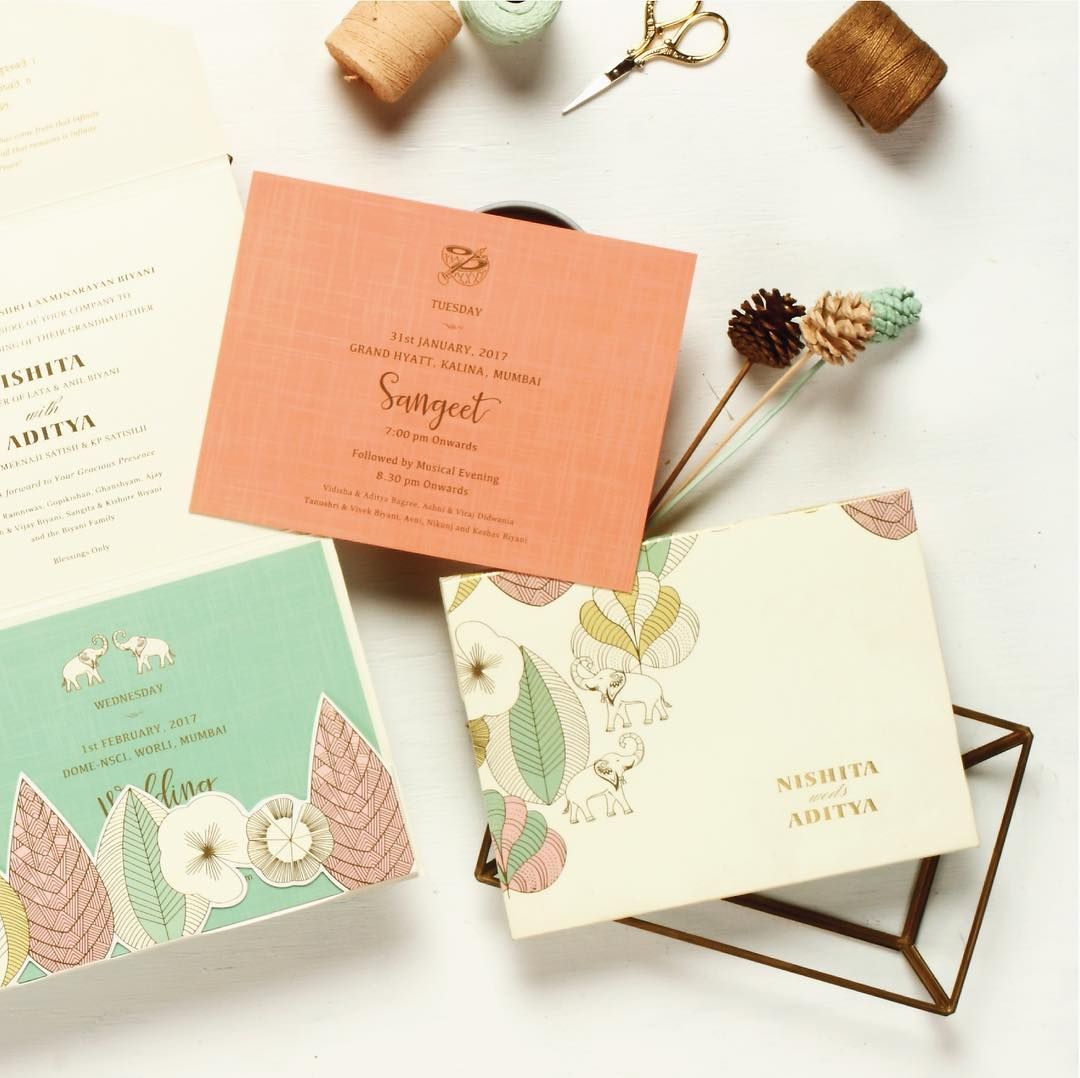 Image via ArtsyDesignCo★ 4.6
This one that's a puzzle in disguise!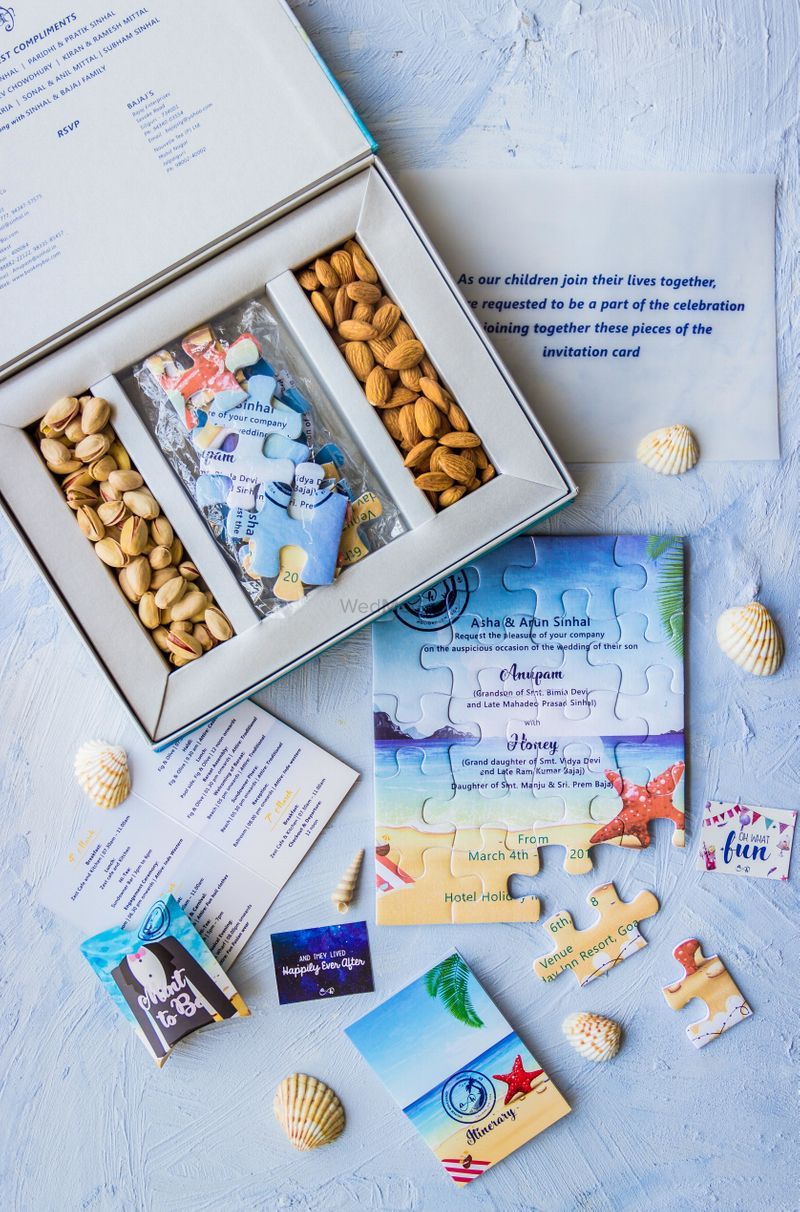 Image via Flying Elephant Designs
These quirky invites that double up as carry bags for the favour jar!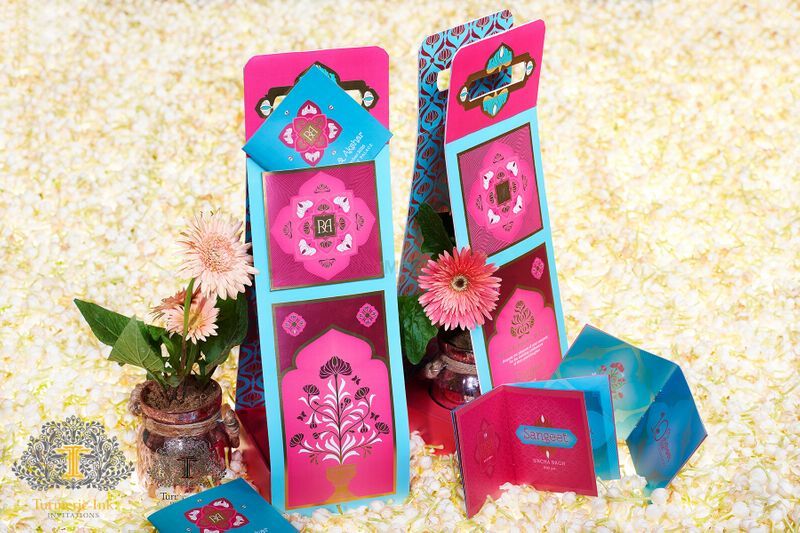 Image via Turmeric Ink Invitations and Stationery★ 4.7
These pretty burnt scroll invites which are so unique!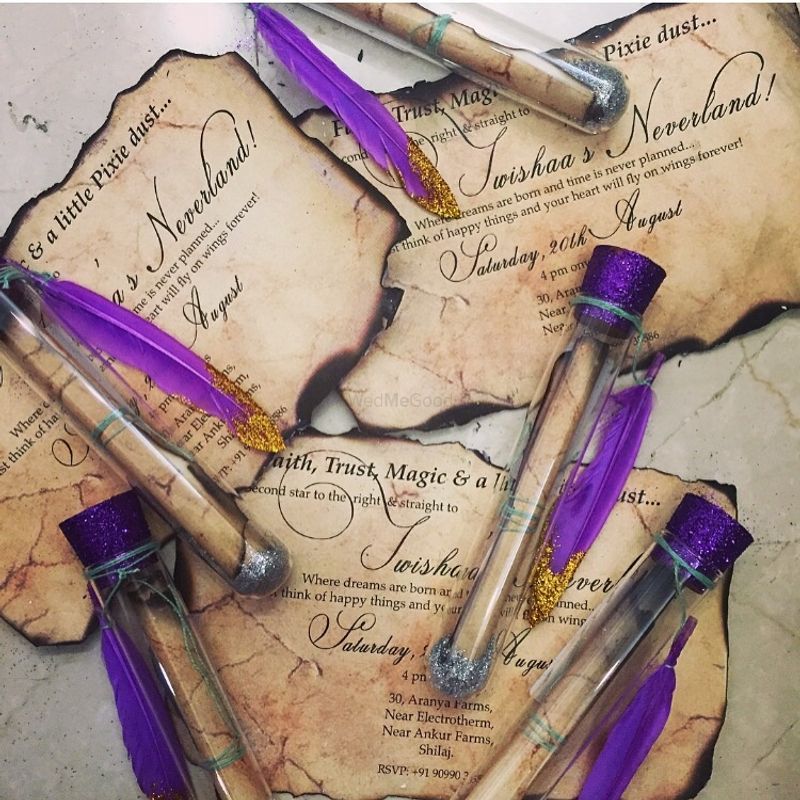 Image via Naiara by Maleka
This one that opens in such a cool way!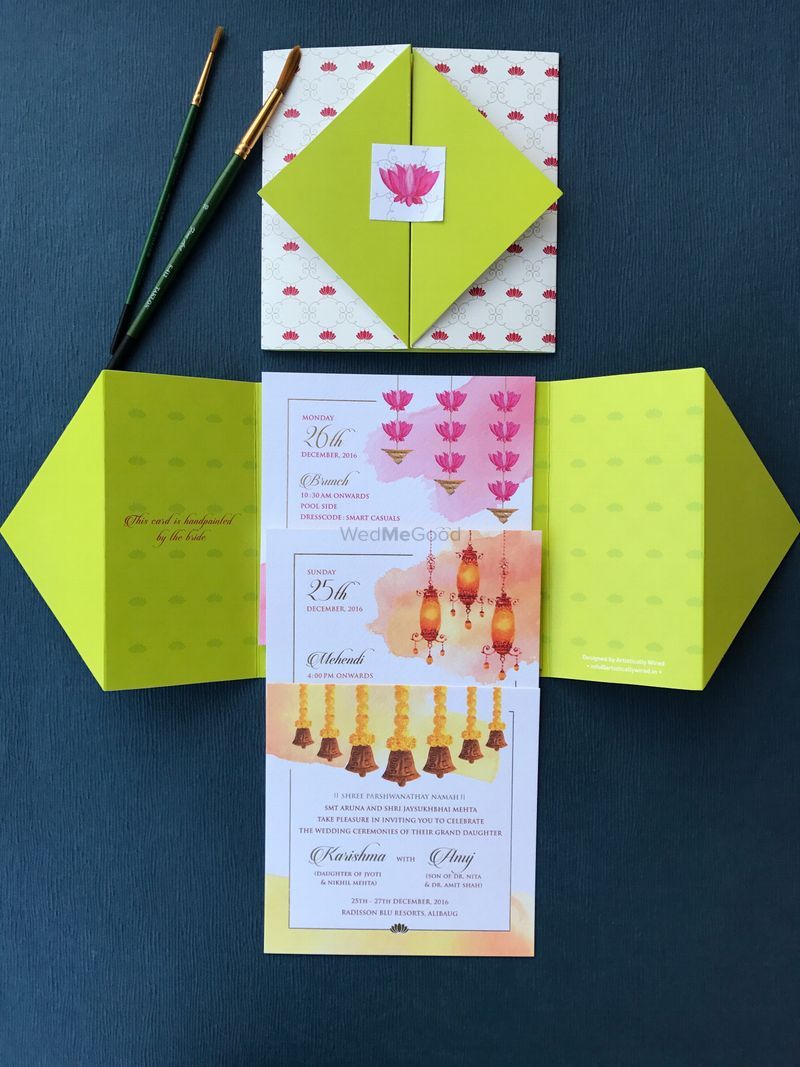 Image via Artistically Wired★ 3.9
Or this one that opens like a fort door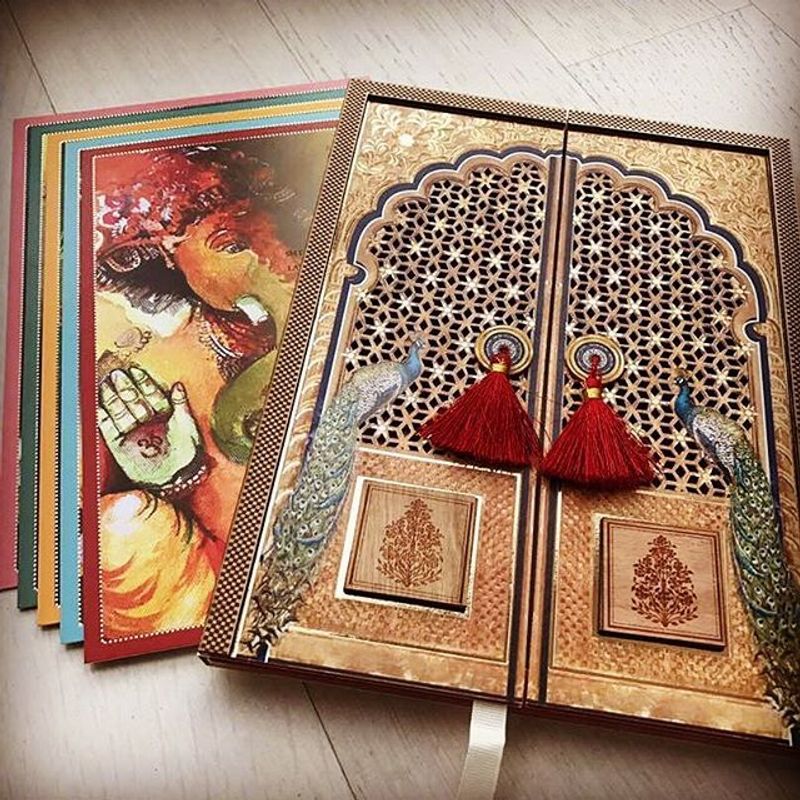 Image via Krimson Design★ 5
This one with the cool laser cut lotus pattern!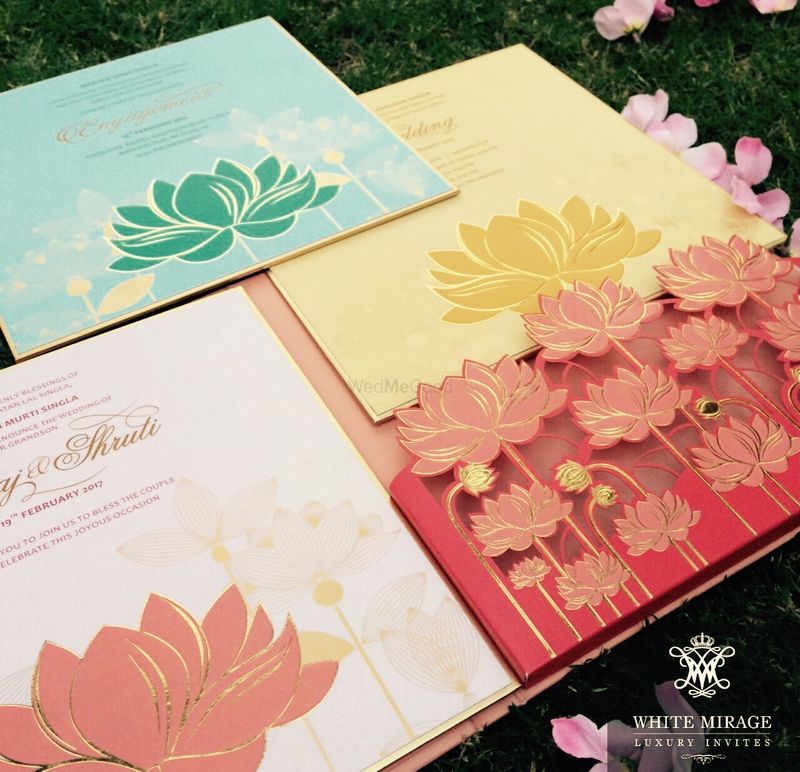 Image via White Mirage★ 4.8
This one that pops open like a fan!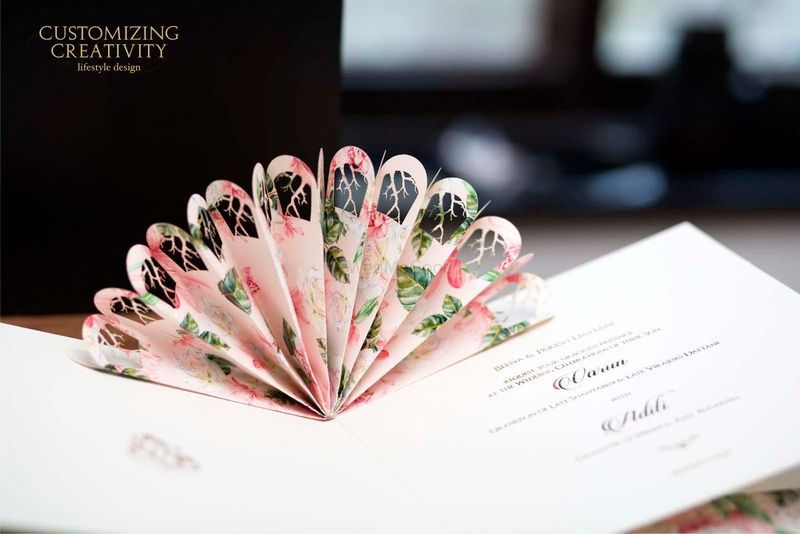 Image via Customizing Creativity★ 4.9
This quirky card with the modern Rajasthani theme and pop-up!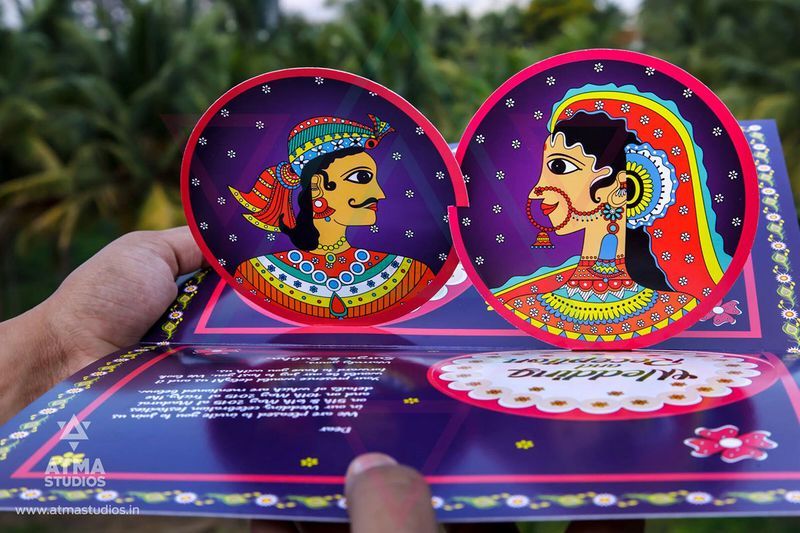 Image via SCD Balaji
Or this one with the whole Baraat procession!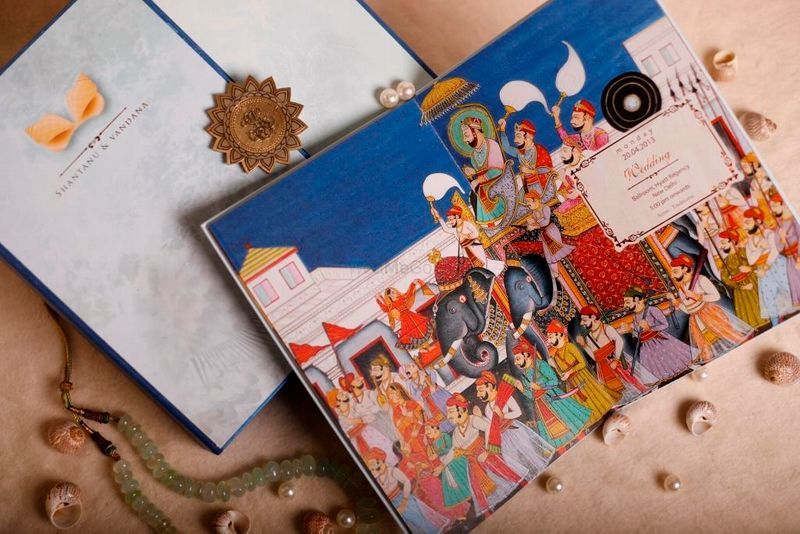 Image via Wedlock Invitations★ 5
This laser cut card with the lace finish that's so dainty!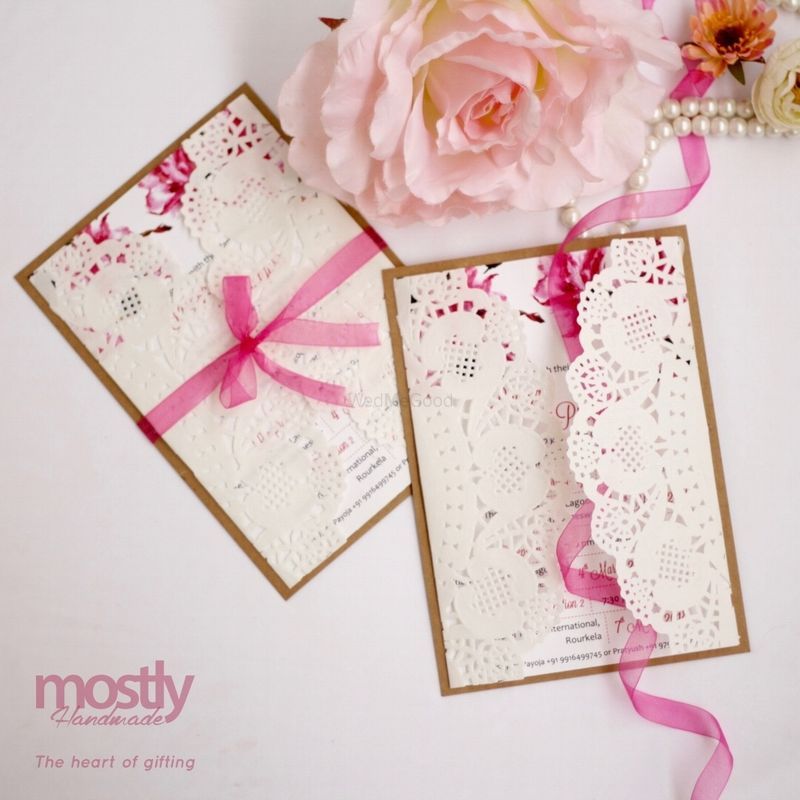 Image via Mostly Handmade★ 4.5
Or this dainty one in that beautiful colour scheme!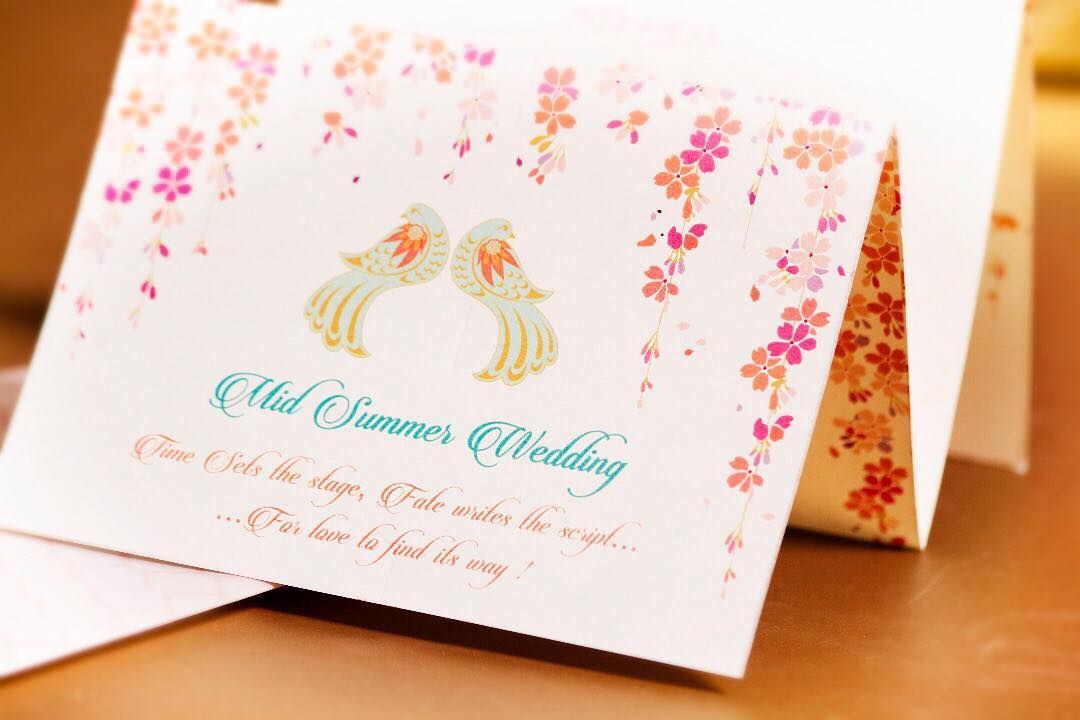 Image via Print Solutions Design★ 5
Or this quirky one themed on playing cards!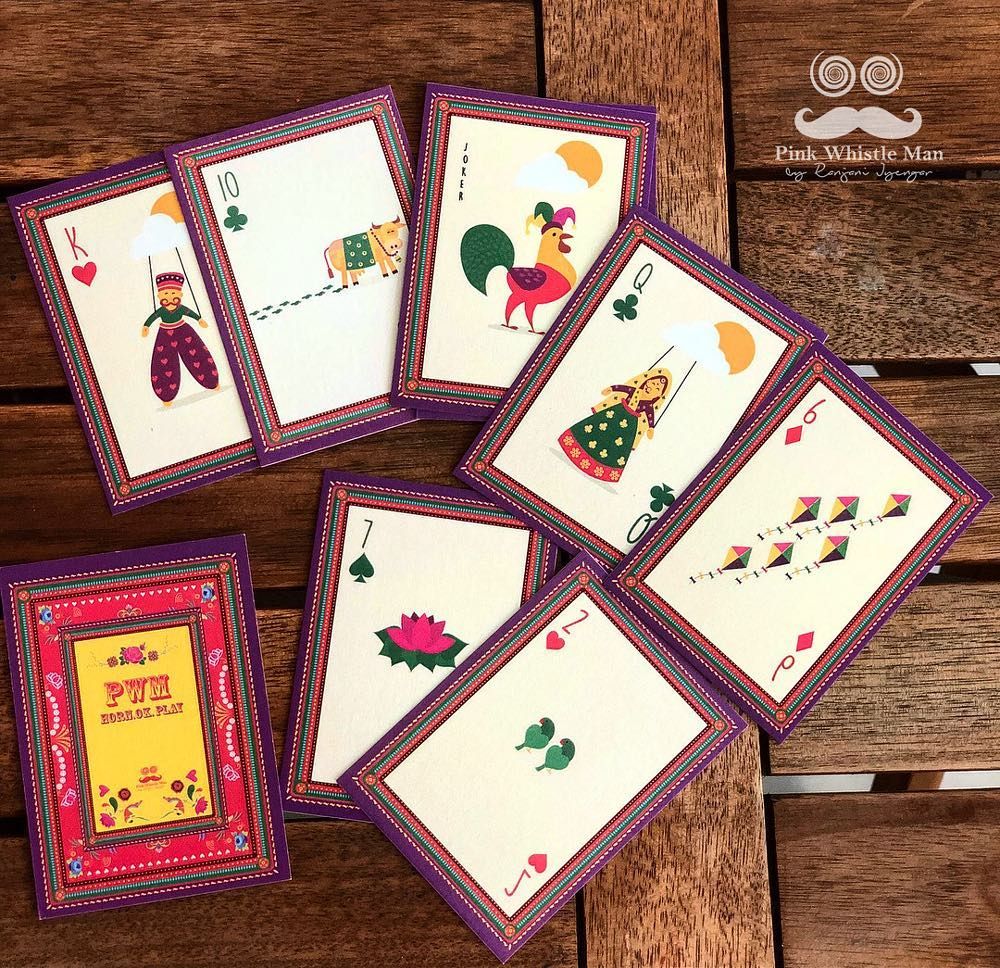 Image via Pink Whistle Man★ 4.7
This one that's so perfect for a beach destination wedding!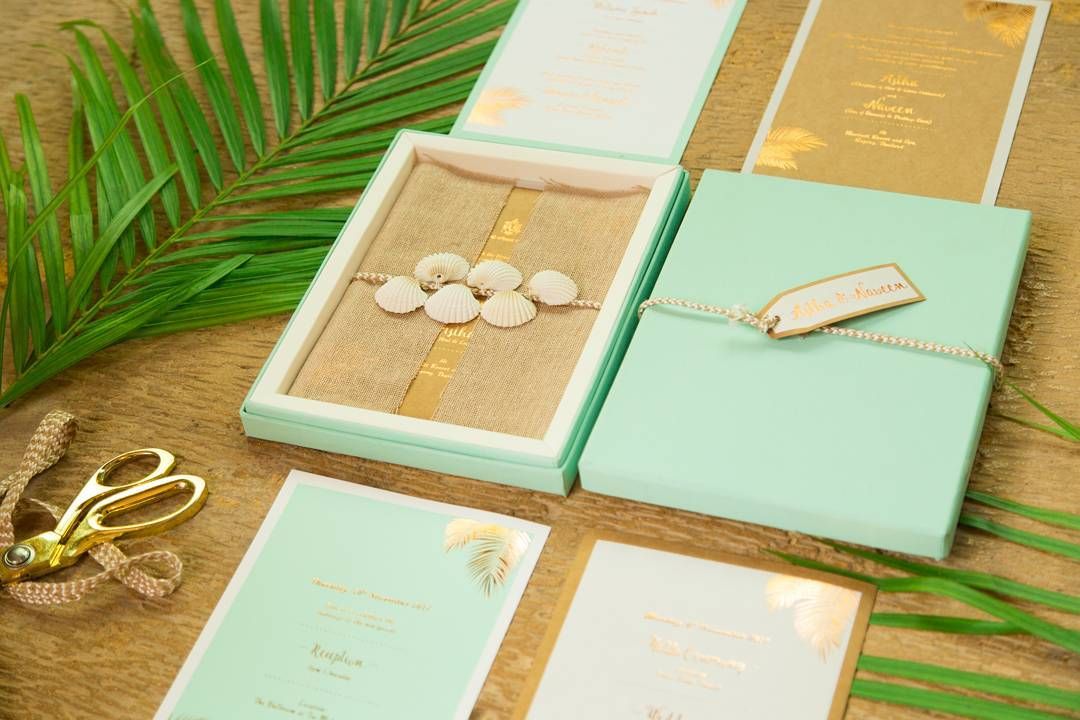 Image via Expressing Ideas★ 4.9
These 'Regal Rouge' themed ones that are so unique!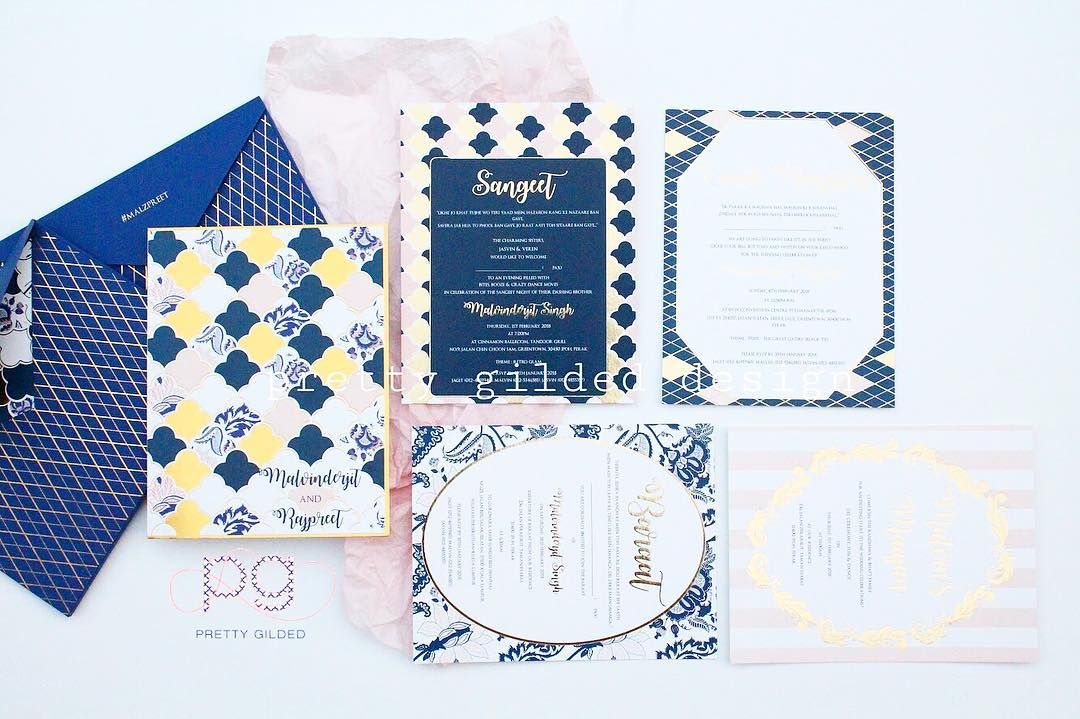 Image via Pretty Gilded Designs★ 5
This colourful one that looks so elegant!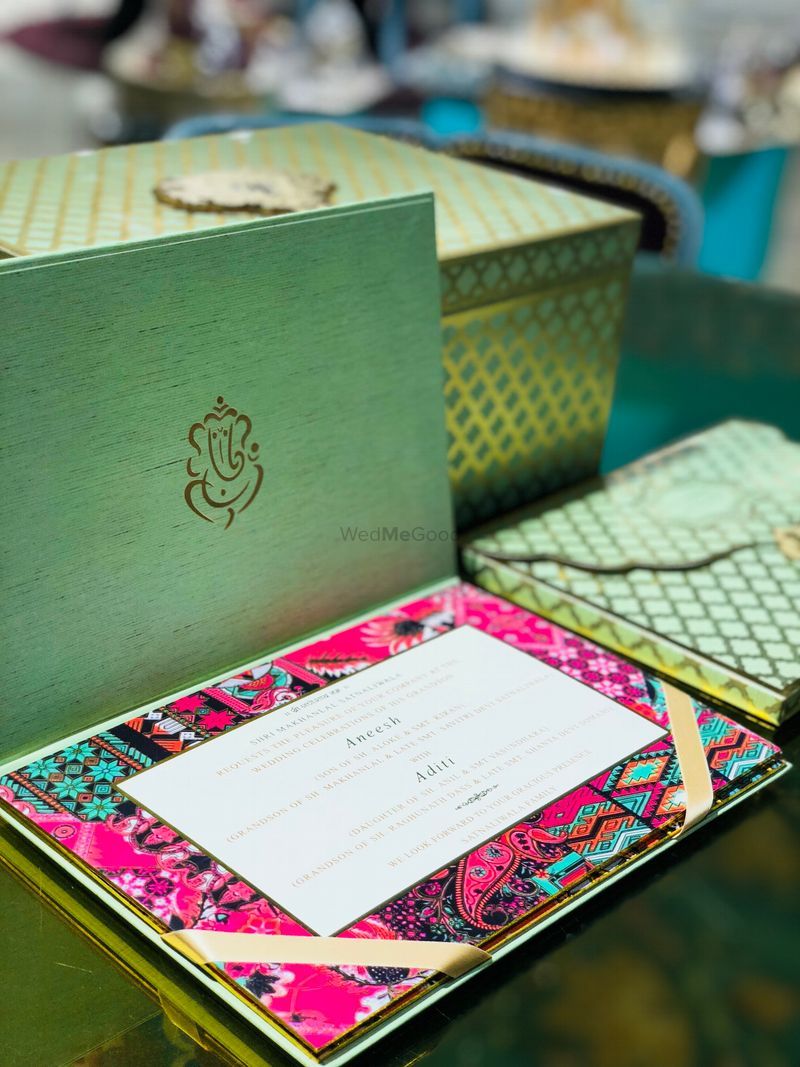 Image via Core Designs
This unique one showing off the Jaipur skyline!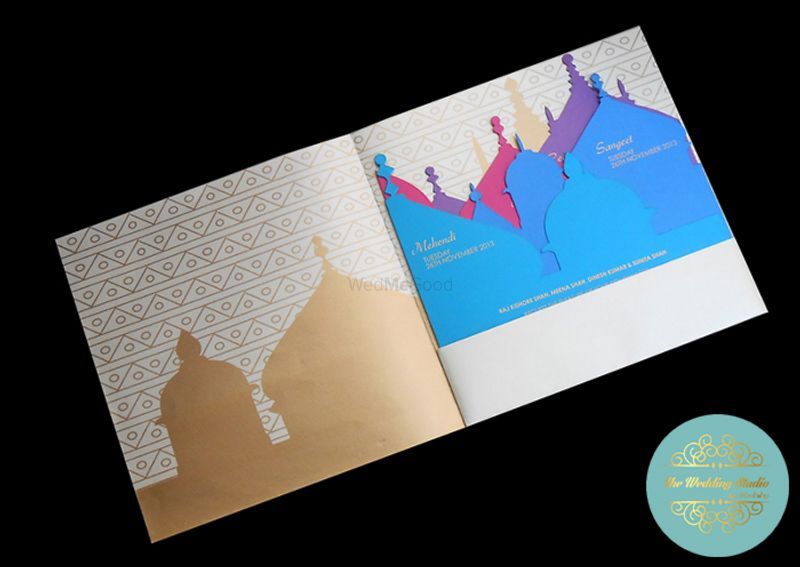 Image via The Wedding Studio by Ohsoboho
This parrot inspired card which looks so bright and happy!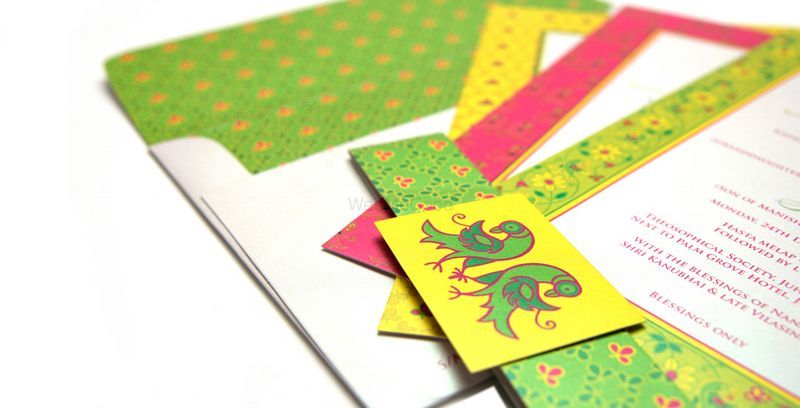 Image via Carmma Weddings
These quirky truck-inspired cards which are eye-catching!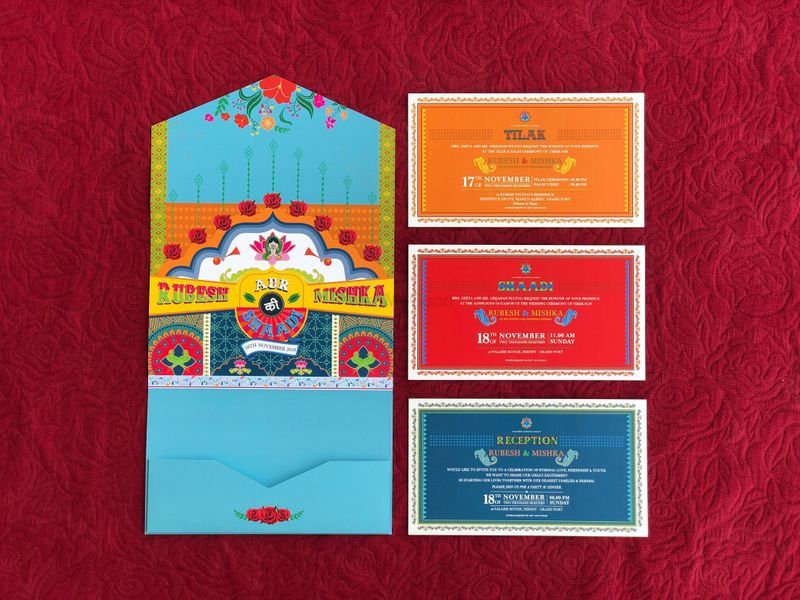 Image via Organized Chaos - Designers at Work
Or this one with the caricature that's so happy!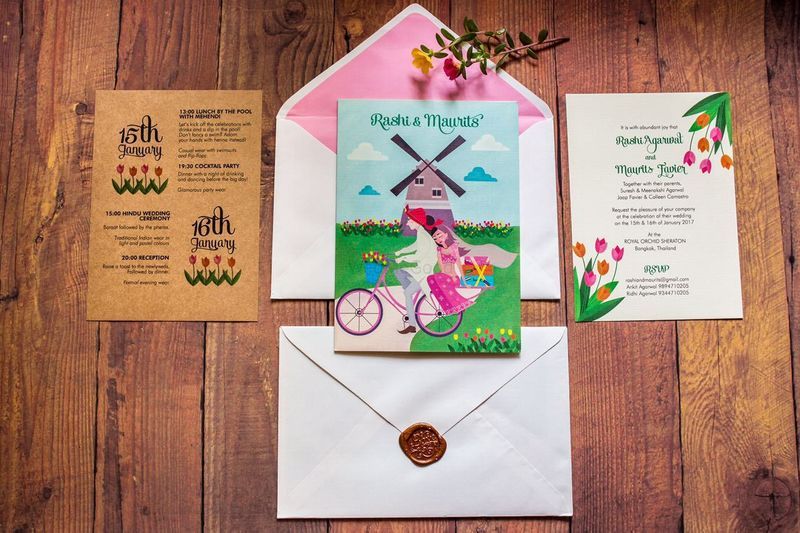 Image via Paper Pixel Designs★ 5
This passport card which is perfect to set the tone for your destination wedding!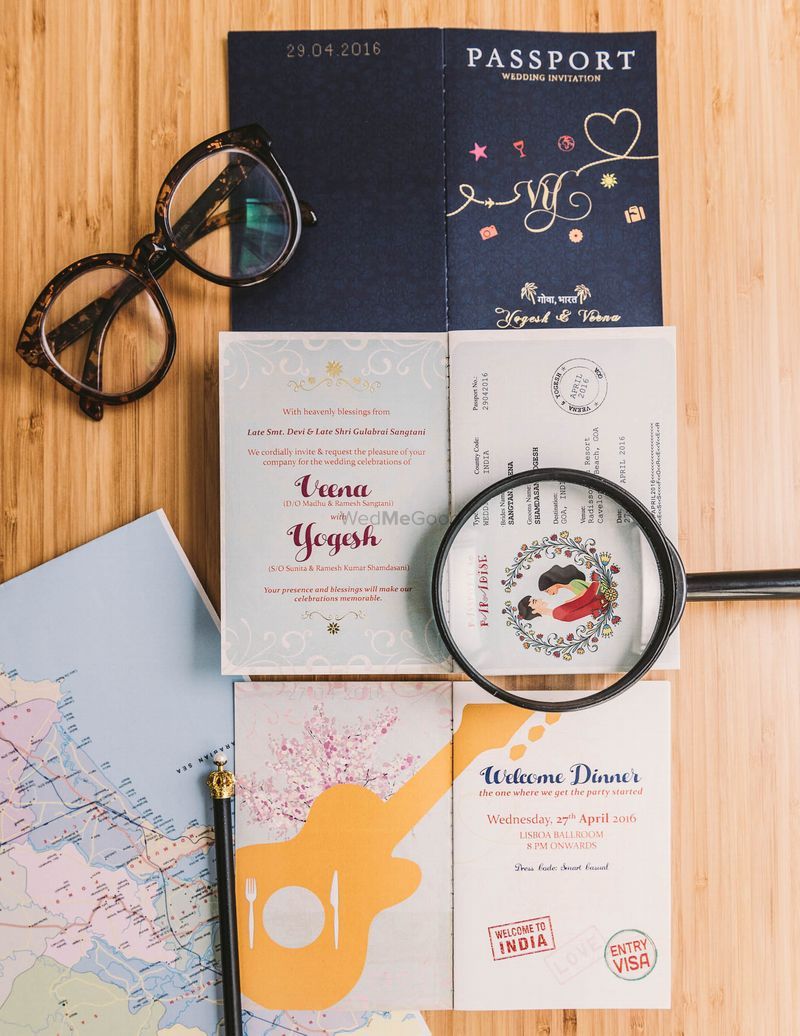 Image via Design Tuk Tuk★ 4.6
Or this one that's like a boarding pass!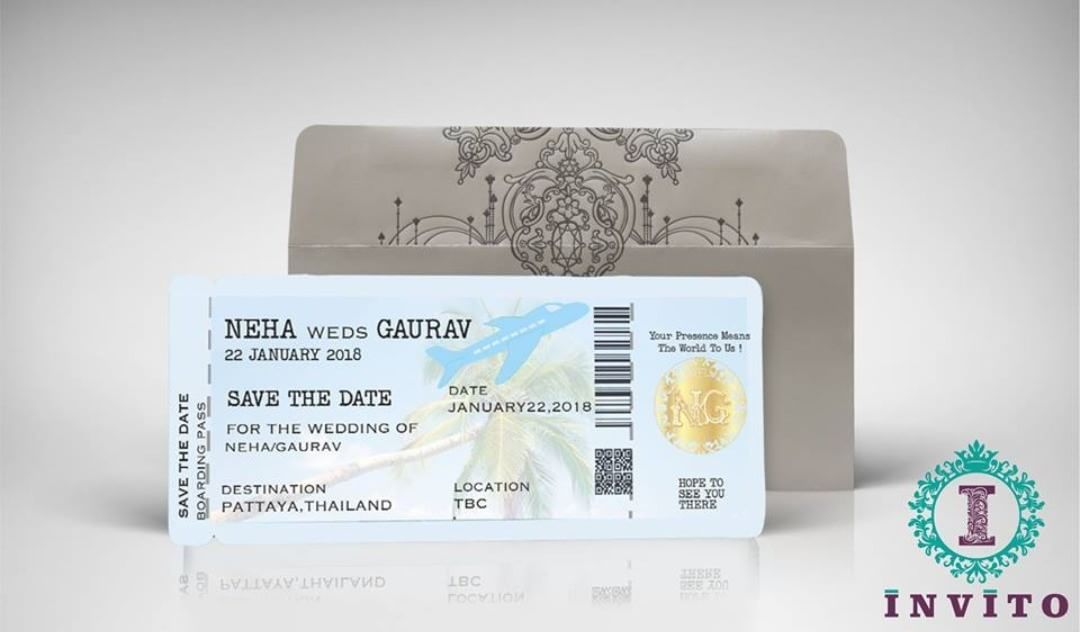 Image via Invito★ 4.8
This beautiful black and gold one with the foil print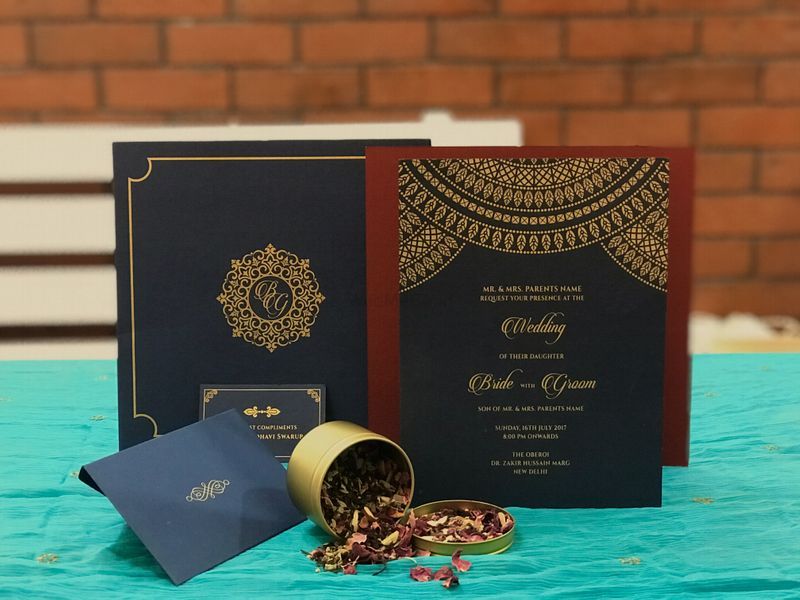 Image via Rohan & Aparna Invitations
Or this one inspired by a Kanjivaram border!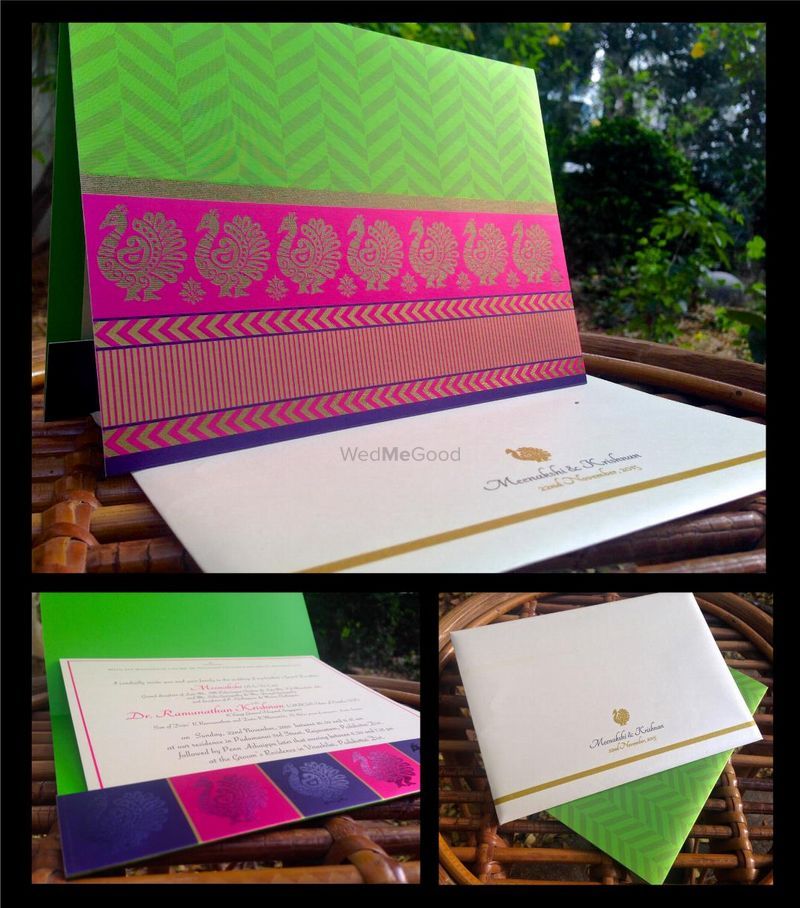 Image via The NIRAM Store
If e-invites is what you are looking for, then we have a complete guide to the whatsapp wedding invitation.
ALSO READ: 20+ Pretty Indian Invitation Cards We've Seen In 2017!