30+Different Types Of Lehengas You Could Wear For Your Wedding
BY Sakshi | 09 Feb, 2018 | 62559 views | 4 min read
It's easier to pick a new phone than to pick up a bridal lehenga! Yup, not just colours- you have so many new silhouettes and designs AND work that it can get a bit confusing as to what you want! So we've made it much easier for you- here are bridal lehenga designs that you can consider for your wedding- all in one place... so get ready to pick and drool!
Sequin Embellished Lehenga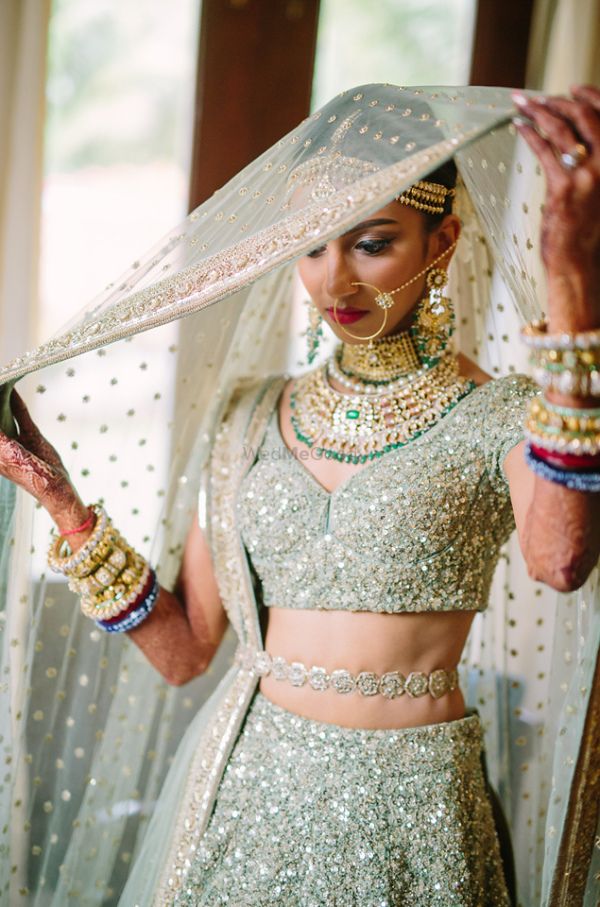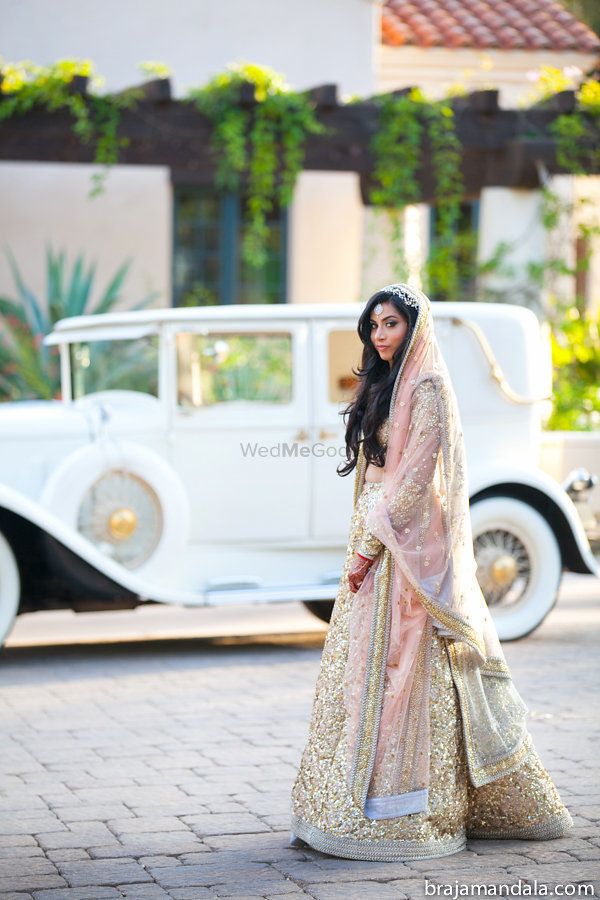 Image via Rajvi and Sahil's Wedding; Braja Mandala
All over sequins- that's an option that's very modern and chic!
Mirror Work Lehenga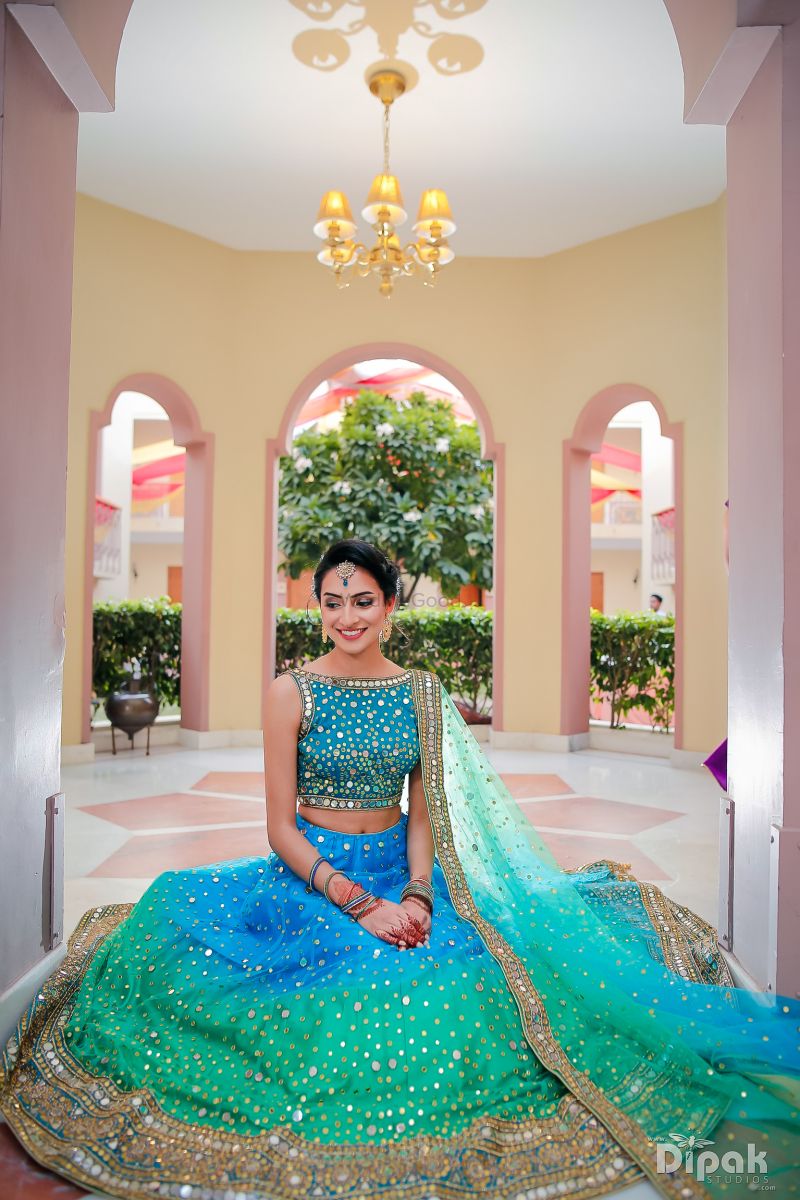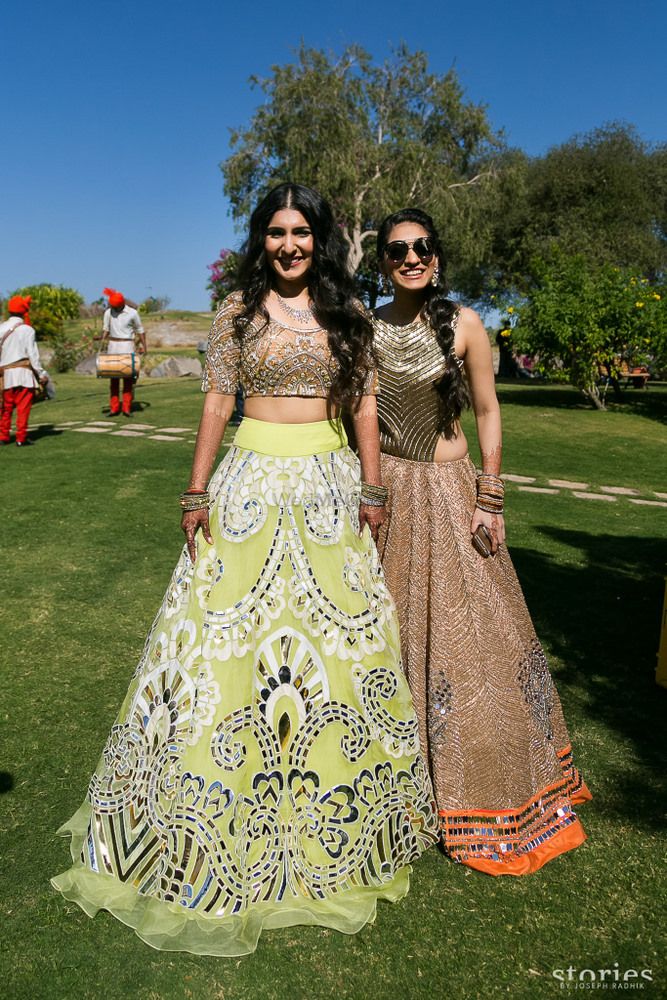 Image via Dipak Studios★ 4.8 ; Abu Jani and Sandeep Khosla★ 5
So stunning right? Mirror work combined with zardozi work!
Gota Patti Lehenga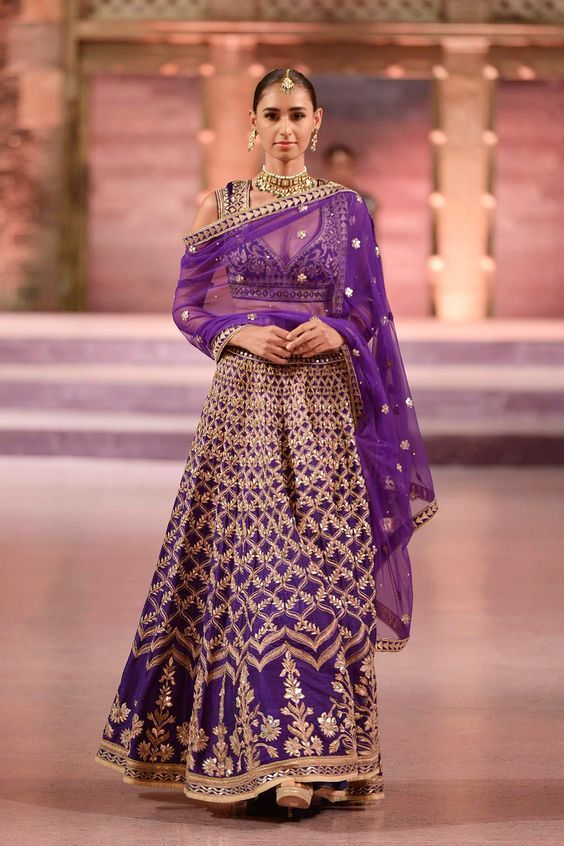 Image via Pinterest; Artfoto Studios
Gota patti is classic and timeless- and a great option for the bride!
Zardozi Lehenga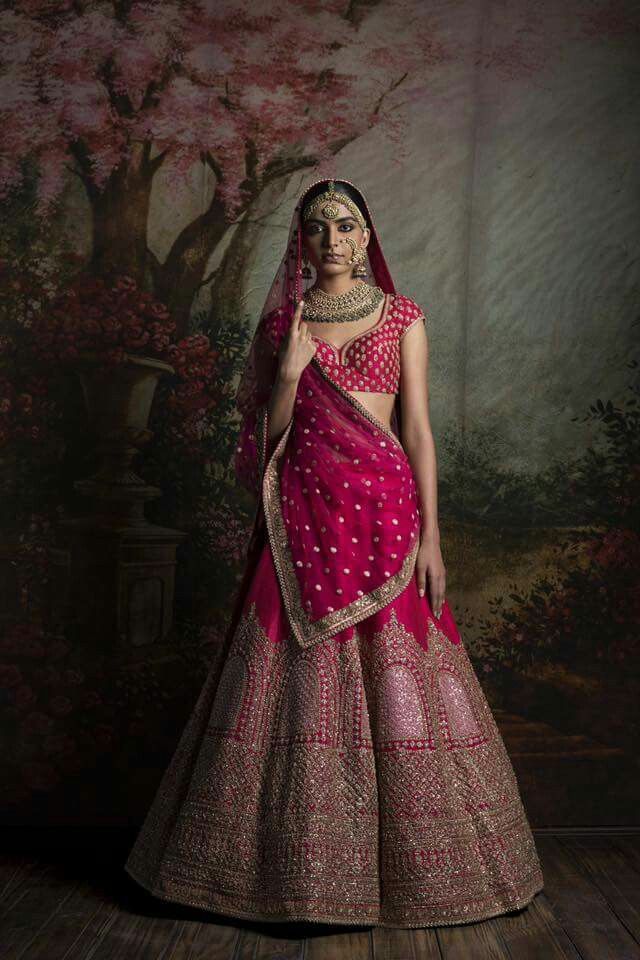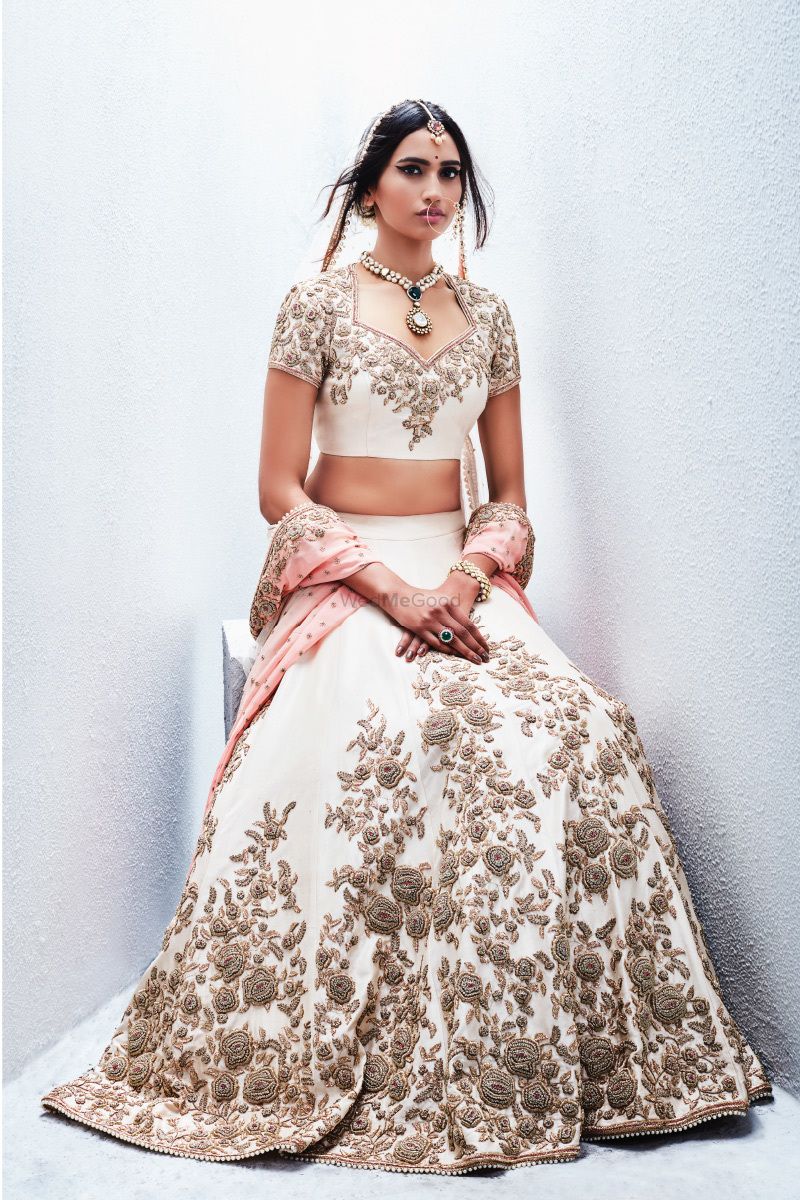 Image via Sabyasachi; Sue Mue
Another hot favourite, this one looks fabulous too!
Ombre Lehenga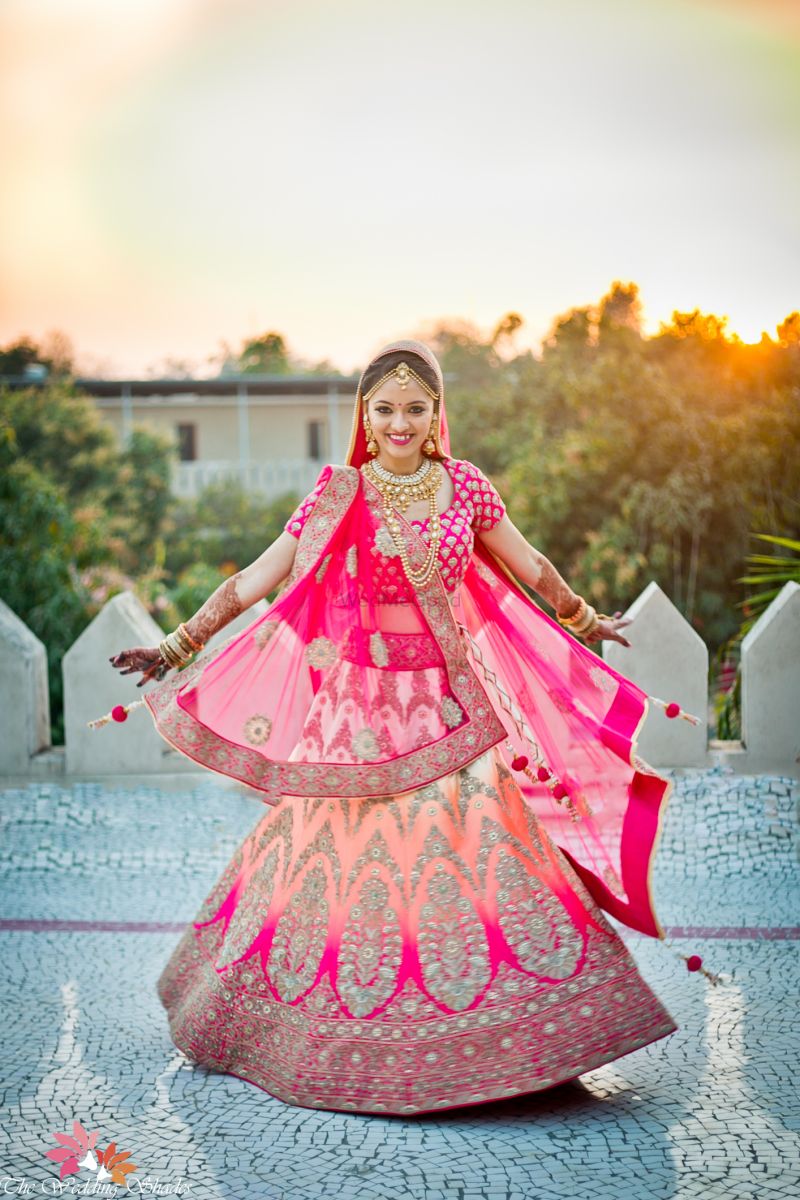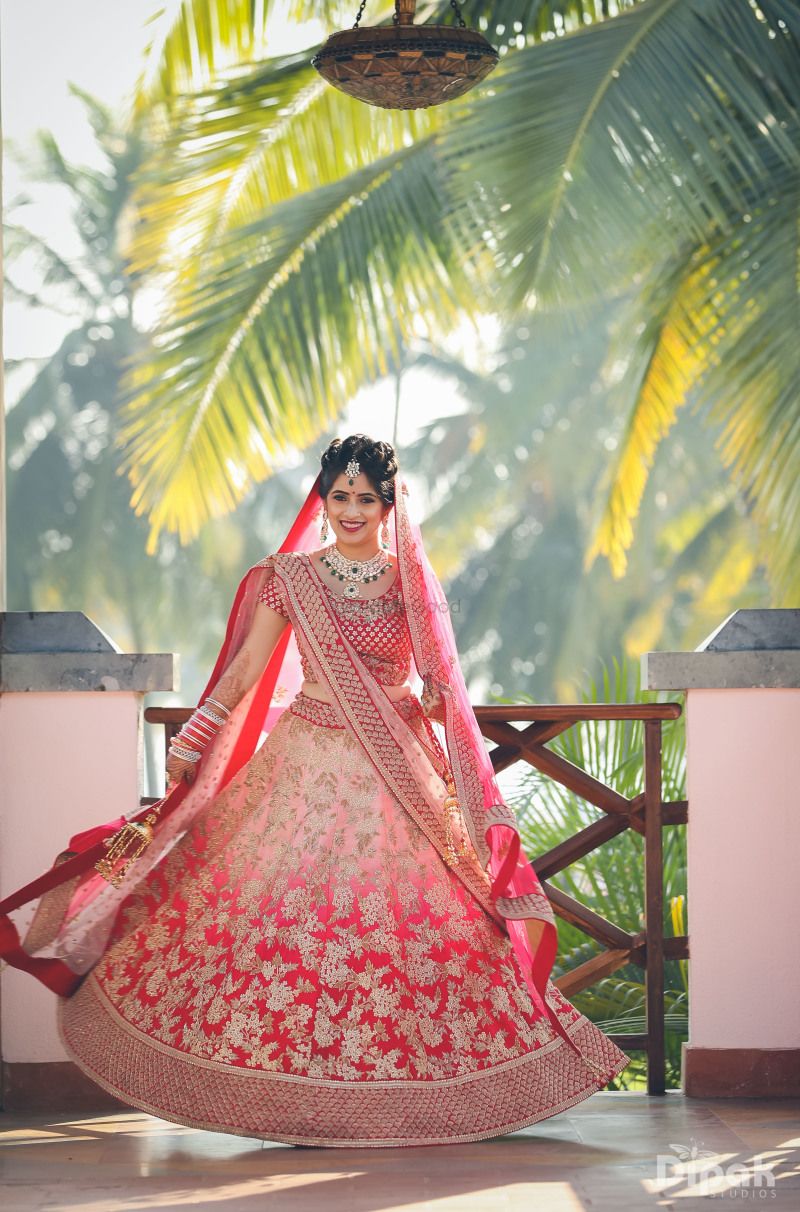 Image via The Wedding Shades★ 4.8 ; Dipak Studios Wedding Photography
Ombre has been around for a while, and looks pretty nice especially if you're looking to add some colour!
Contrasting Embroidery Lehenga and Blouse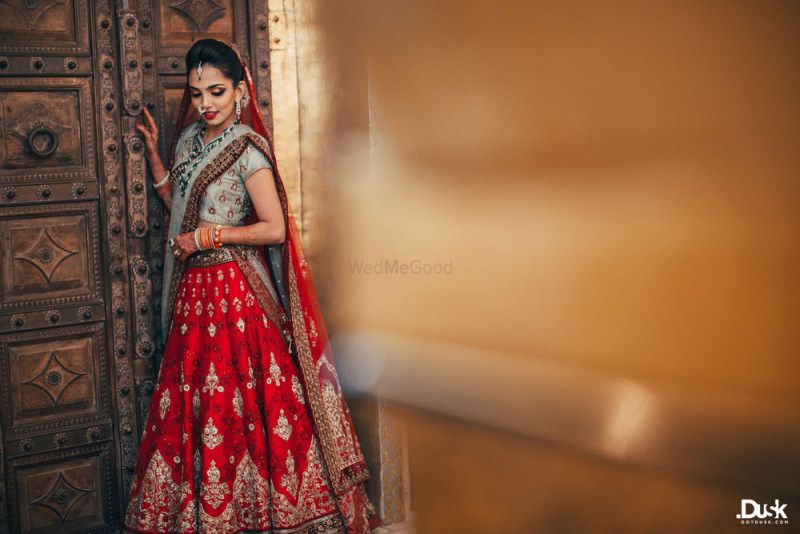 Image via Nandini & Anant (Jaipur)
A blouse in an all new contrasting shade- now that's something we don't see a lot of brides do apart from the usual gold!
Benarasi Lehenga
Photography by Rajesh Digital★ 4.7
All Benarasi- yes please! A gorgeous and timeless look for the bride!
Brocade Lehenga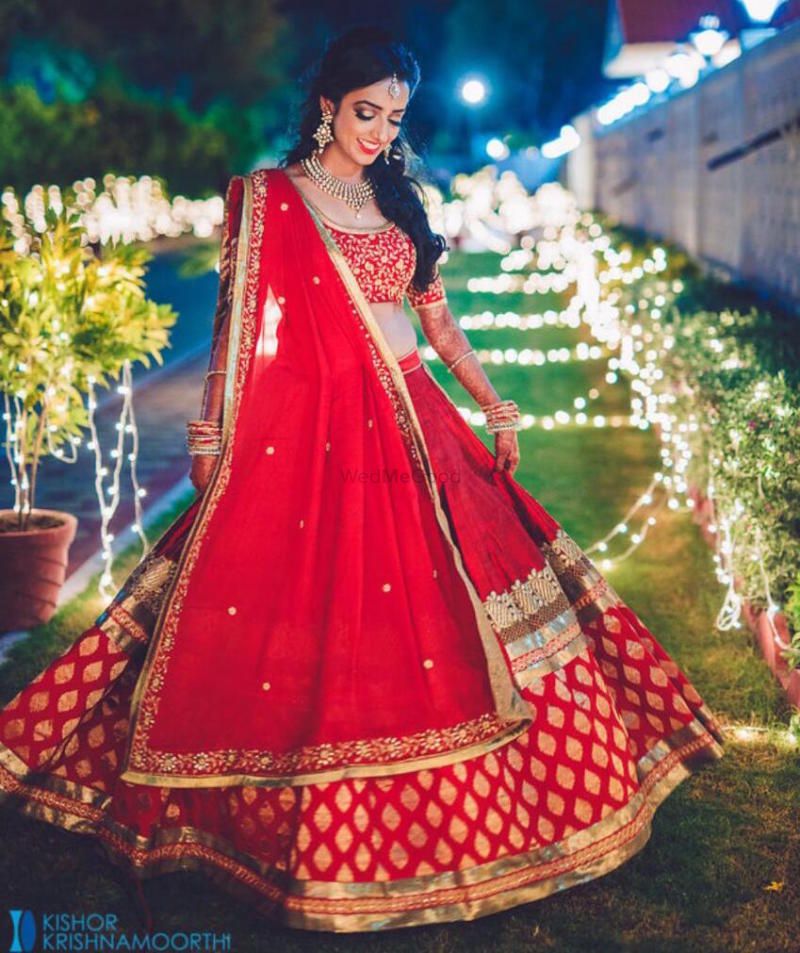 Image via Varuna Jithesh
Brocade looks great too if you're going for a minimal bridal look!
Threadwork Lehenga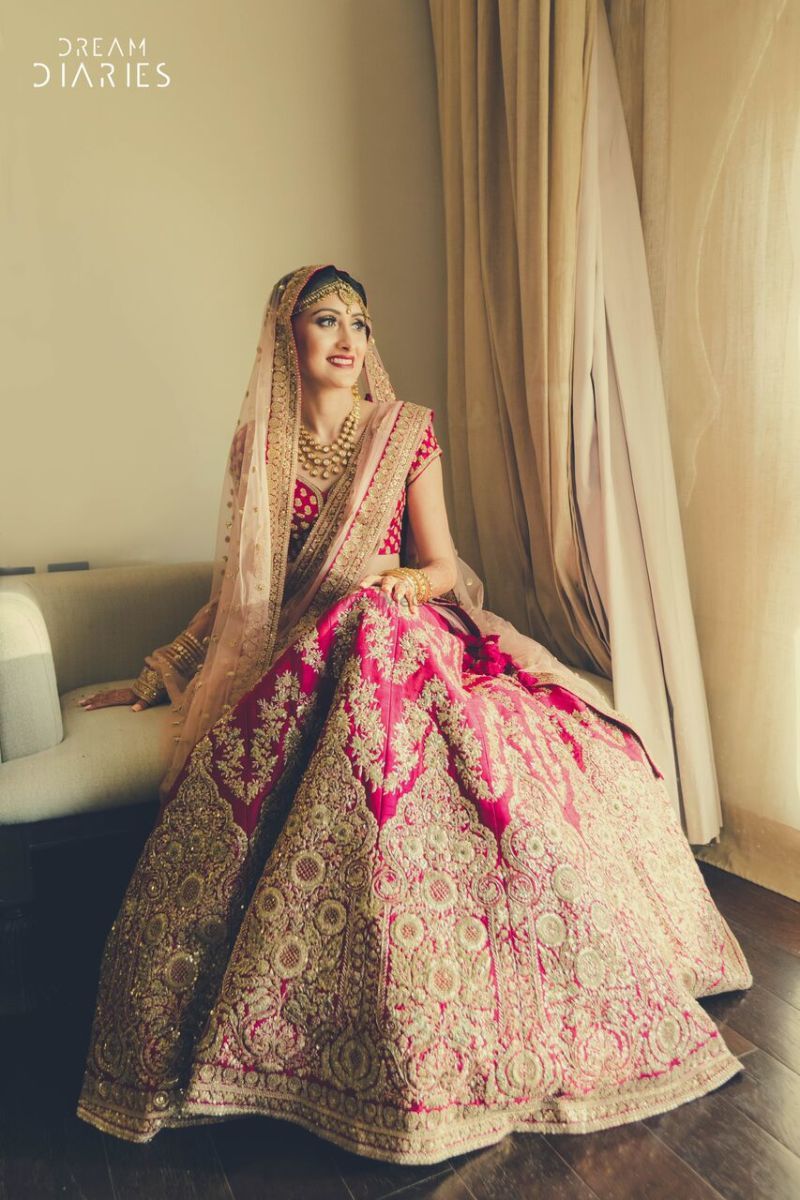 Image via F5 Weddings
Another hot favourite for brides, this is good for those who want a lot of work without being OTT!
Self-colour Thread Work Lehenga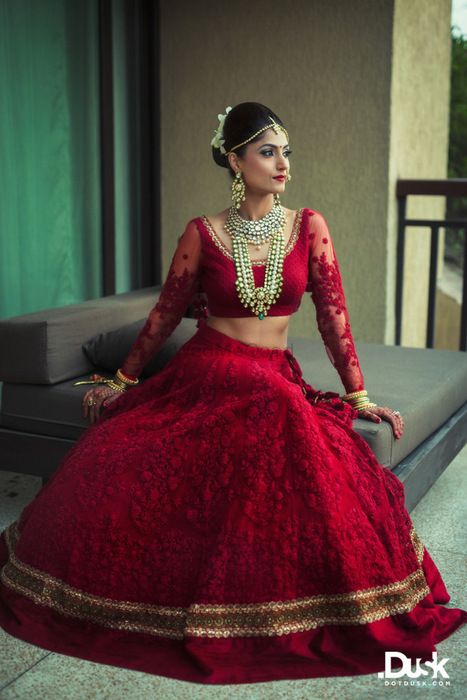 Image via Divya and Dhiraj (New Delhi)
So so gorgeous, especially in a shade like this one!
Kanjivaram Lehenga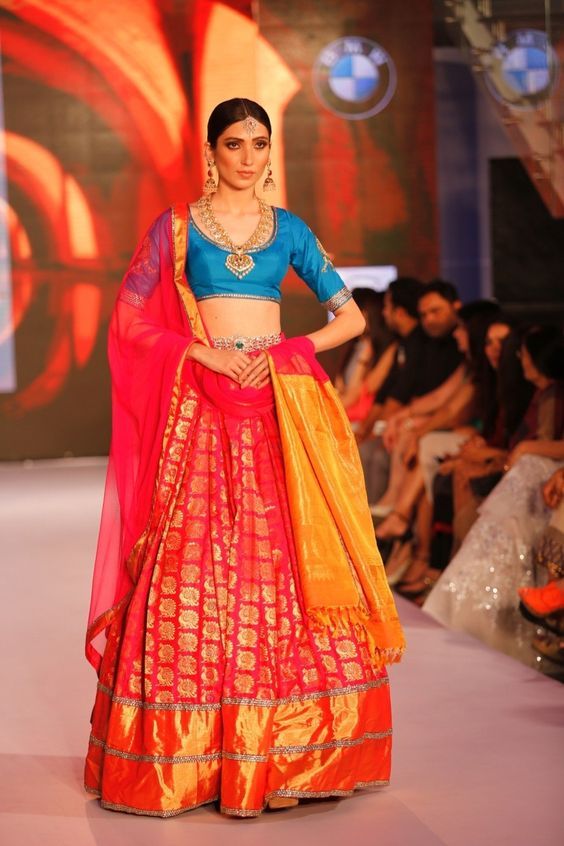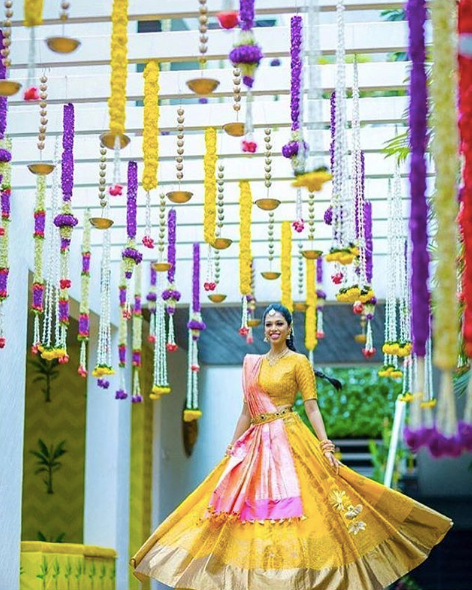 Image via Pinterest; Stories by Joseph Radhik
Works so well for fusion weddings and looks super glam!
Multicolour Lehengas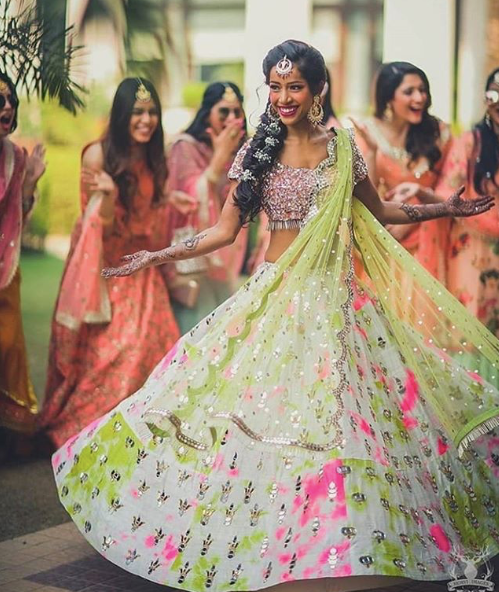 Image via Morvi Images
The lehenga, dupatta and blouse in a new shade- that also works so well!
Applique Work Lehenga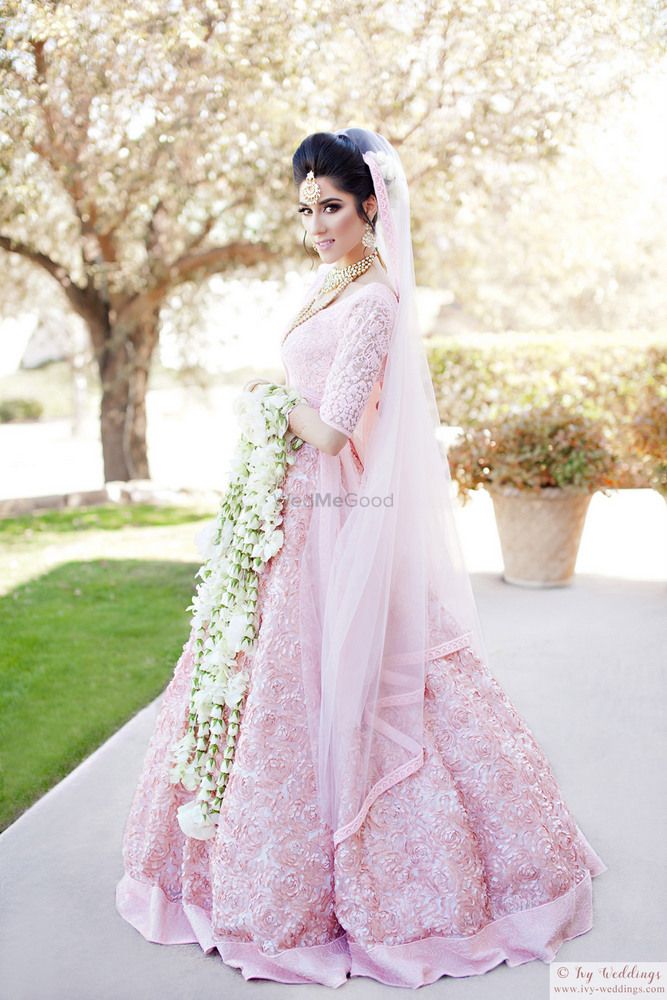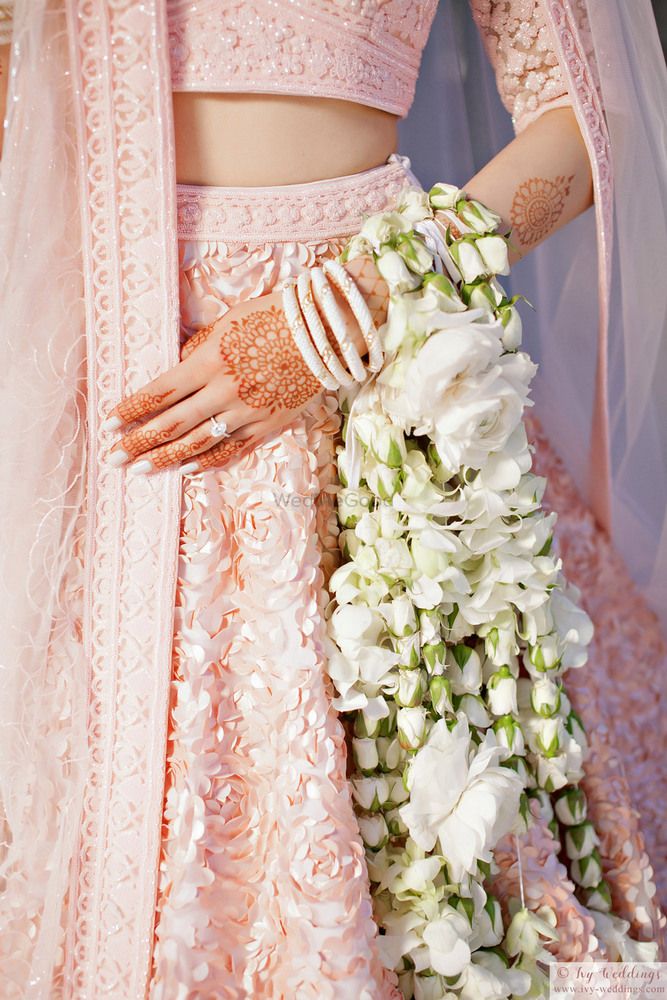 Image via Sandeep & Natasha (USA)
3D work that stands out and makes your lehenga unique!
Panel Work Design Lehenga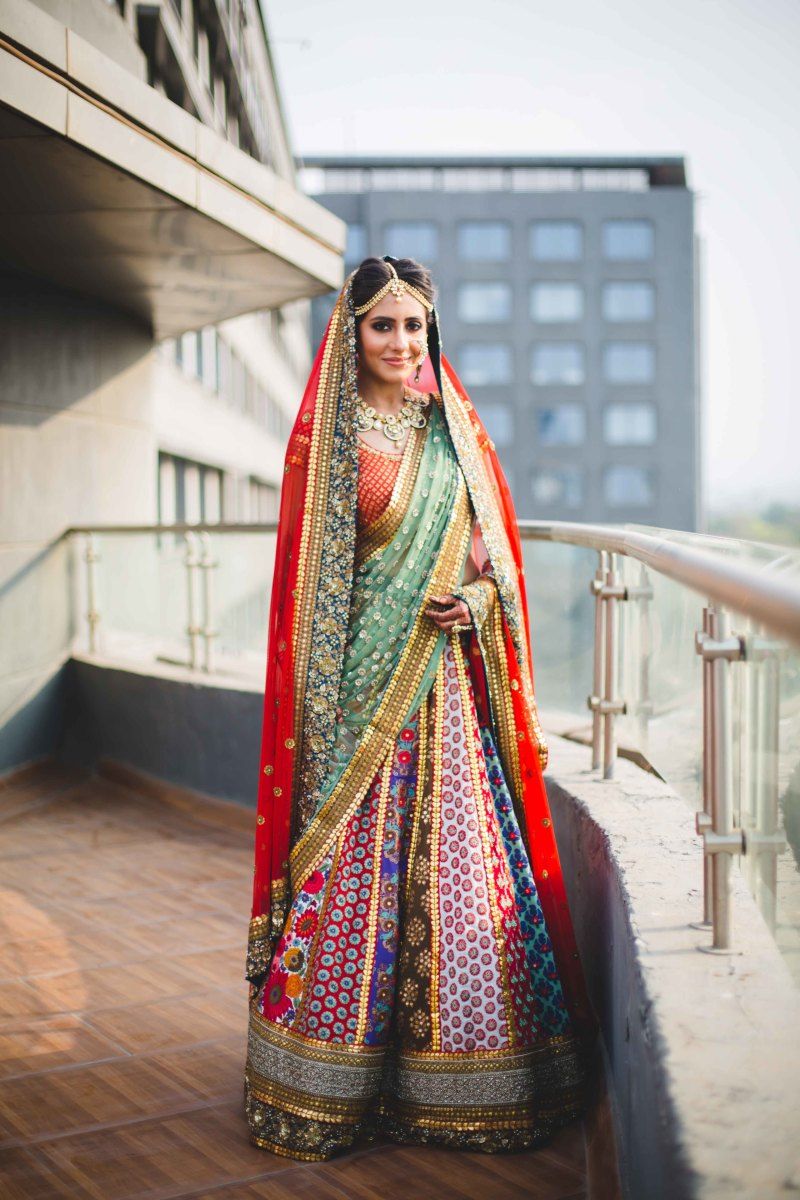 Image via The Wedding Crasher
Quirky and trendy for the modern bride!
Multi-colour Handloom Bridal Lehenga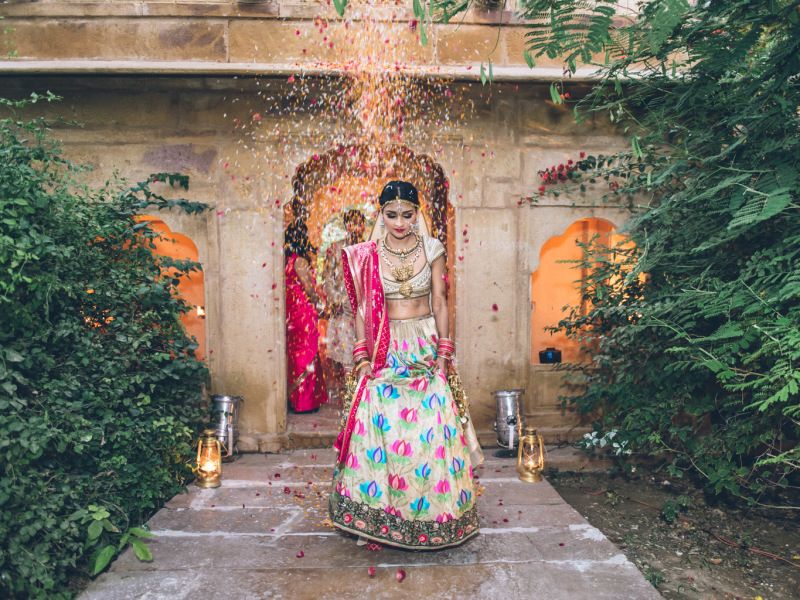 Image via Karishma & Ashwin (Jaisalmer)
Printed lehenga is another great option for the modern bride- fuss free and pretty!
Floral Sheer Printed Lehenga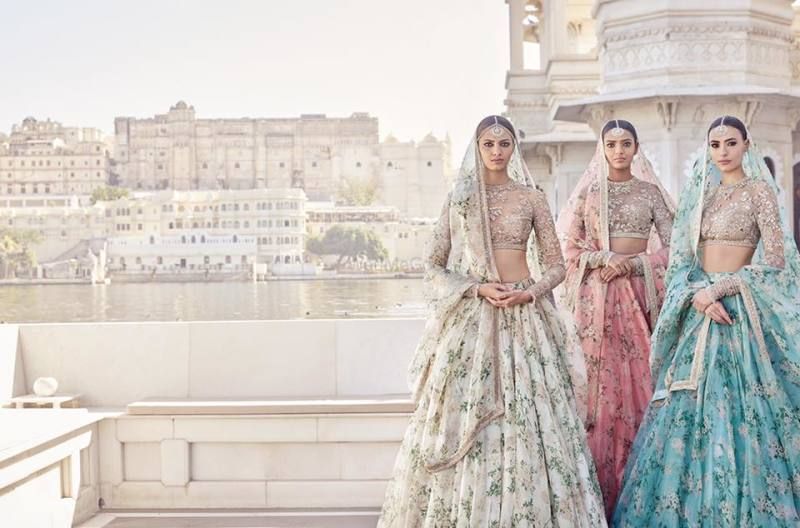 Image via Sabyasachi Mukherjee
So so gorgeous and understated, but still super pretty!
Floral Embroidery Lehenga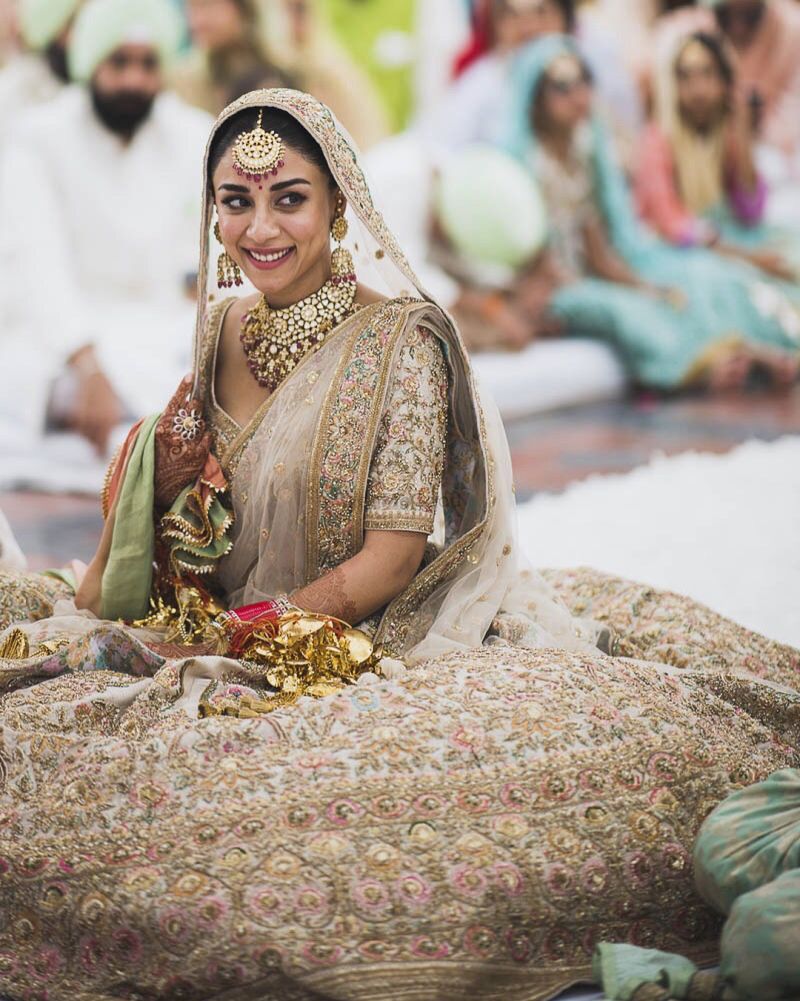 Image via Amrita & Imrun (Thailand)
One of the biggest bridal trends of 2017, looks super duper dainty and pretty!
Floral Embellishment Lehenga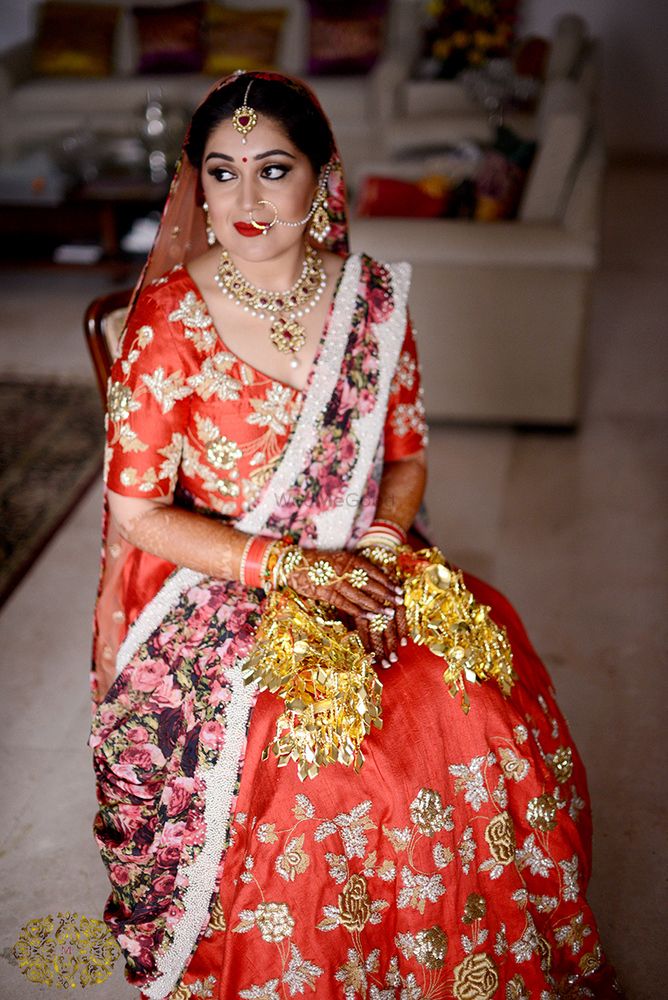 Image via Sakshi & Manan (Delhi)
Floral embroidery with a bit of embellishment- looks super nice!
Unique Motif Embroidery Lehenga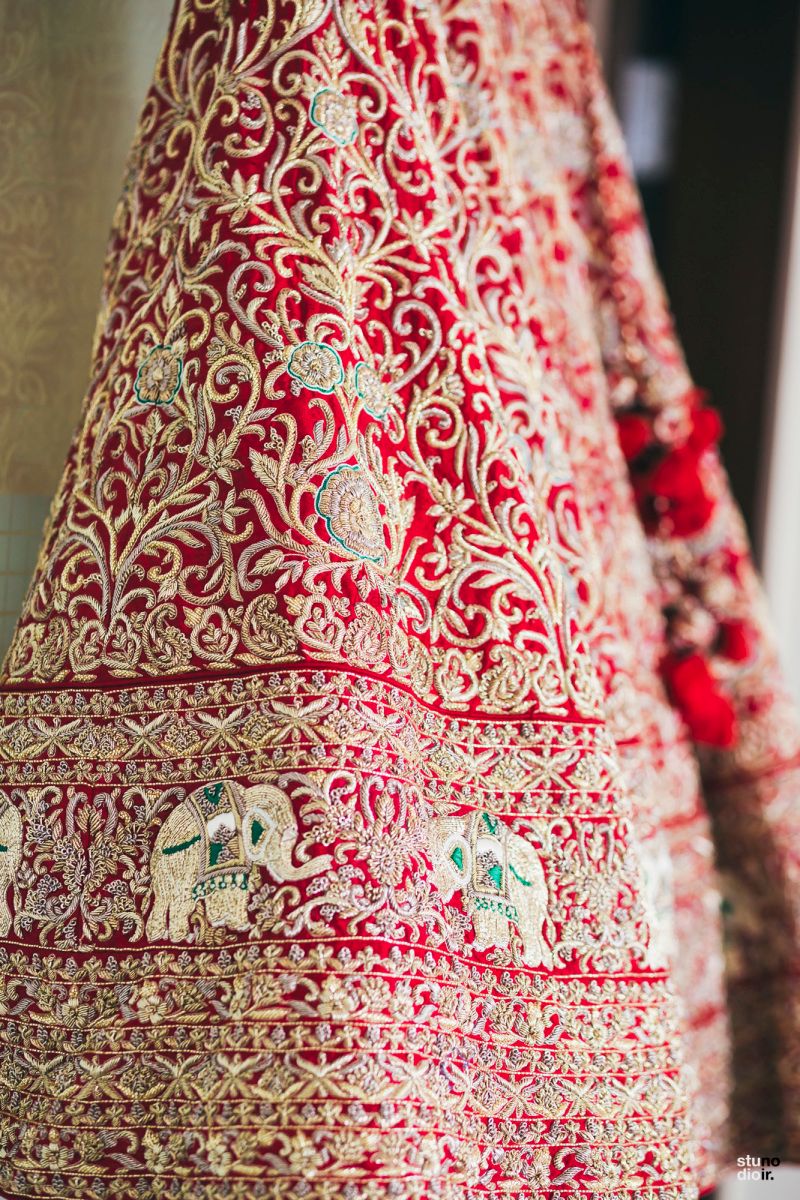 Image via Weddings by Studio Noir
Just some cute little offbeat motifs added here and there- makes the lehenga so special!
Personalised Bridal Lehenga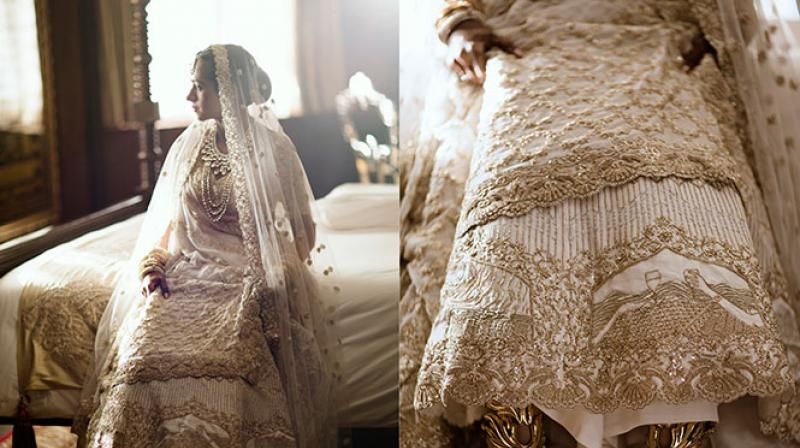 Image via Kresha Bajaj's Wedding
Anything that makes it yours and super special!
Oversized Motif Lehenga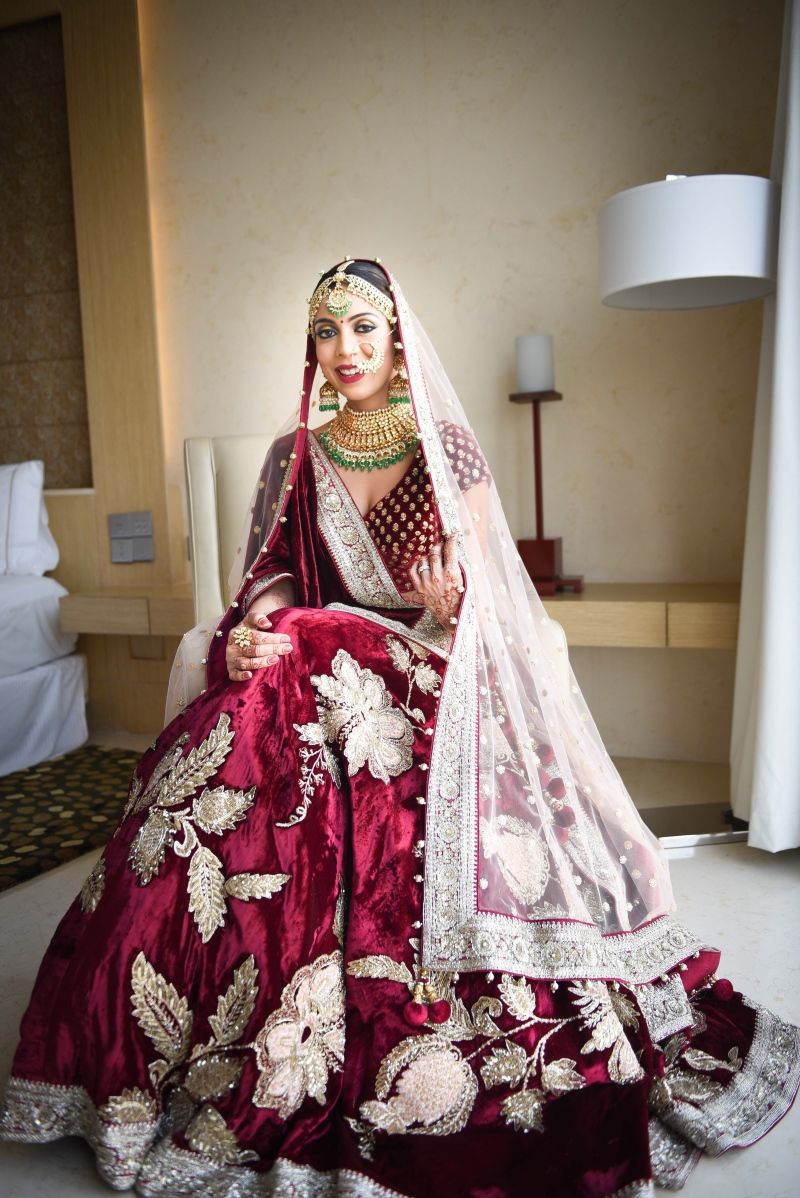 Image via Rupasso
Who knew they looked so gorgeous too?
Double Border Lehenga Design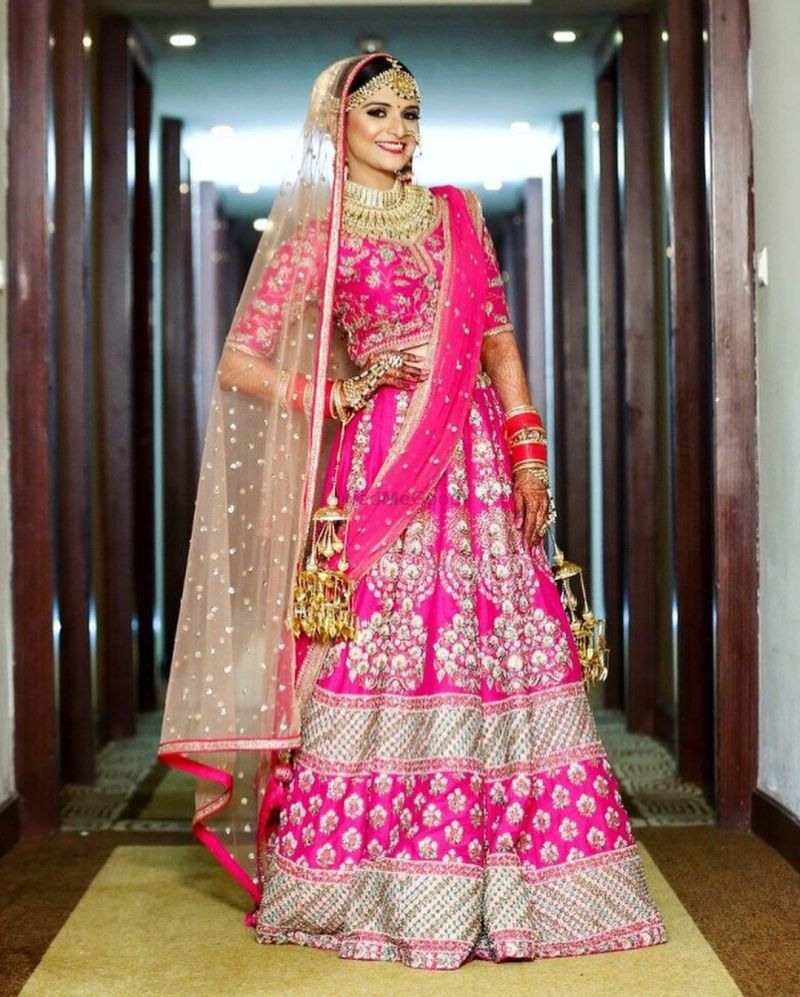 Image via Vandana Dubey-Makeup & Hair
Borders borders all over- so nice and gorgeous!
Velvet Lehenga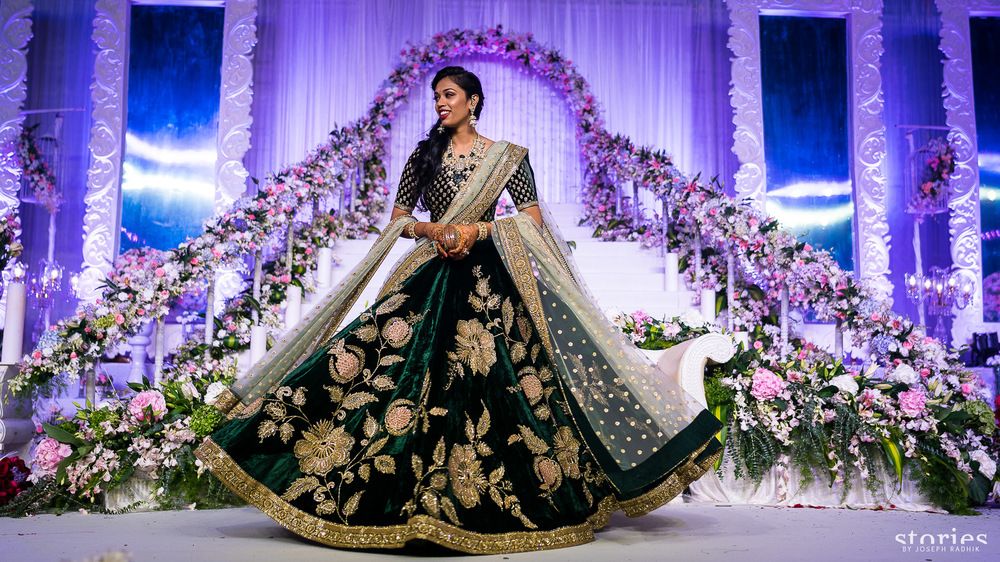 Image via Stories by Joseph Radhik
Perfect for winter weddings! Warm cozy and gorgeous!
Net Bridal Lehenga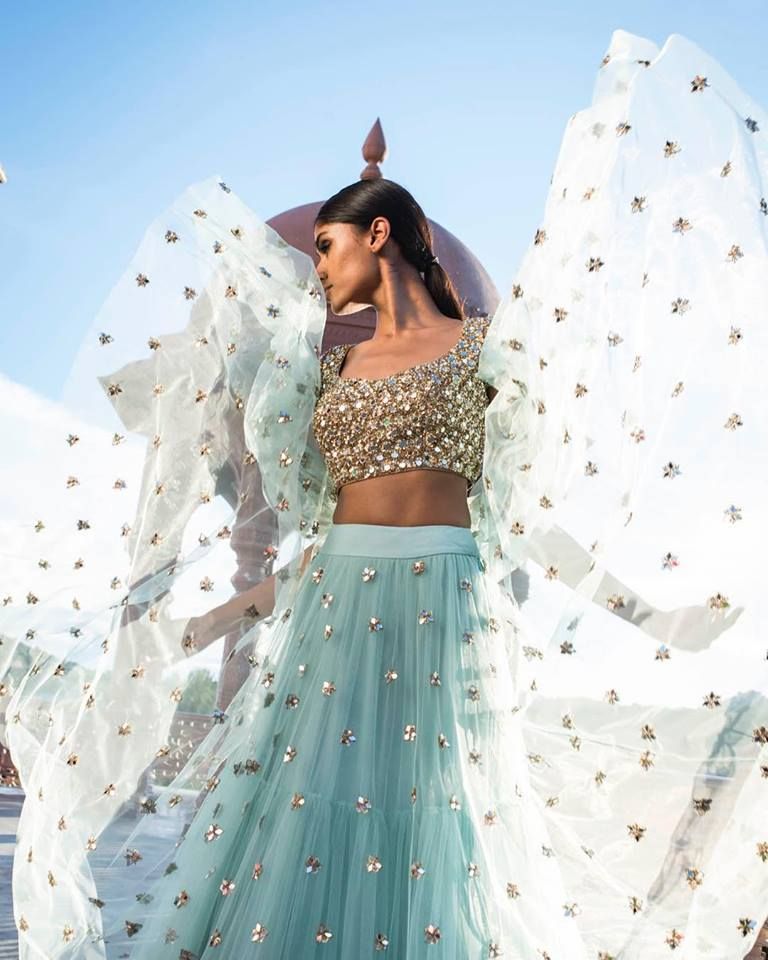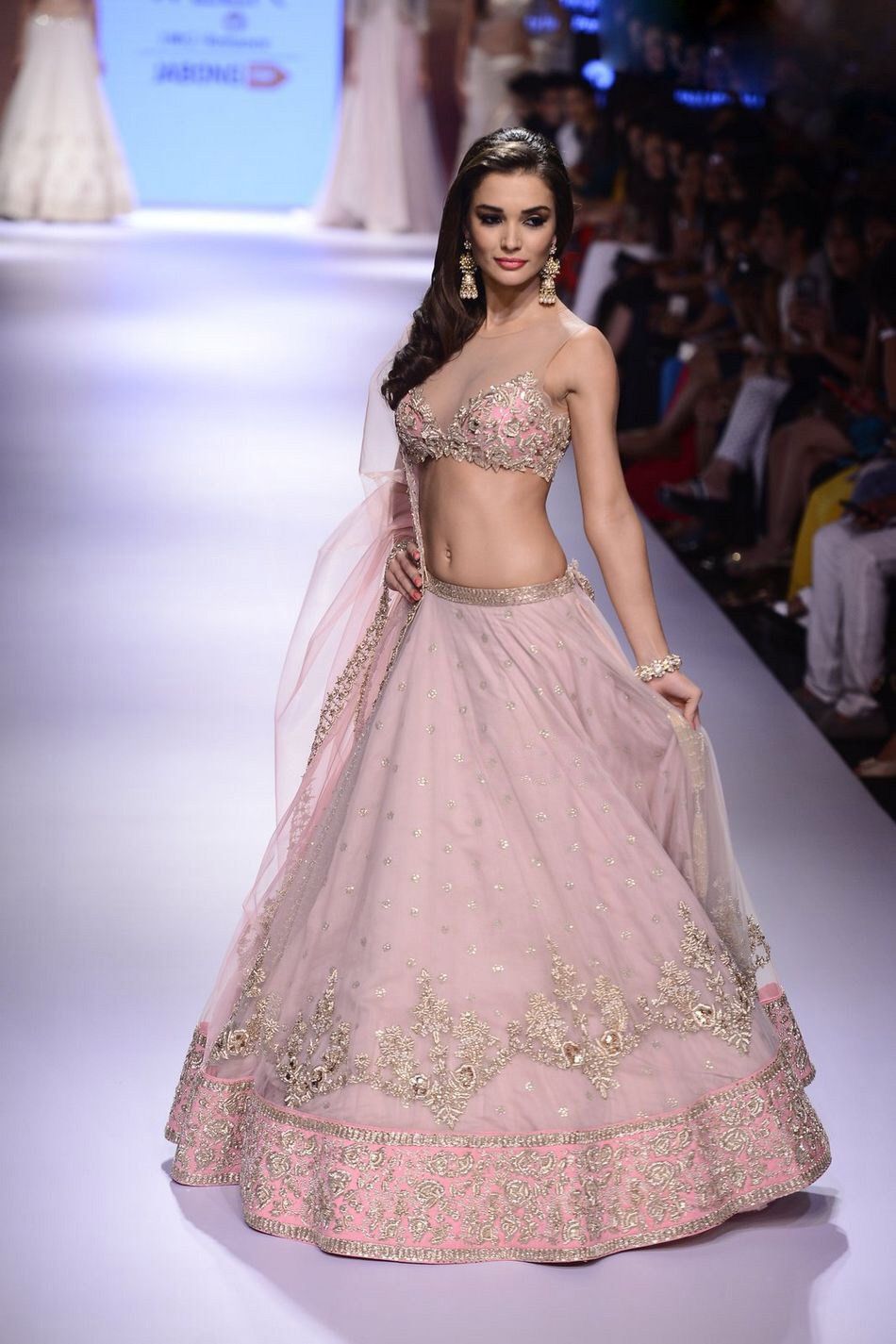 Image via Mrunalini Rao; Anushree Reddy
Simple and pretty! Net is another hot fave!
Tissue Lehenga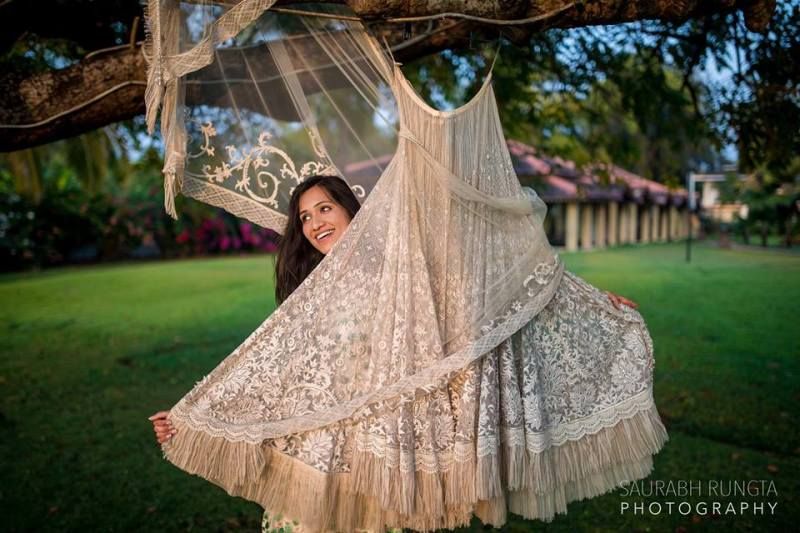 Image via Saurabh Rungta Photography
Tissue is another option you have - combined with lace it looks beautiful!
Plain Bridal Lehenga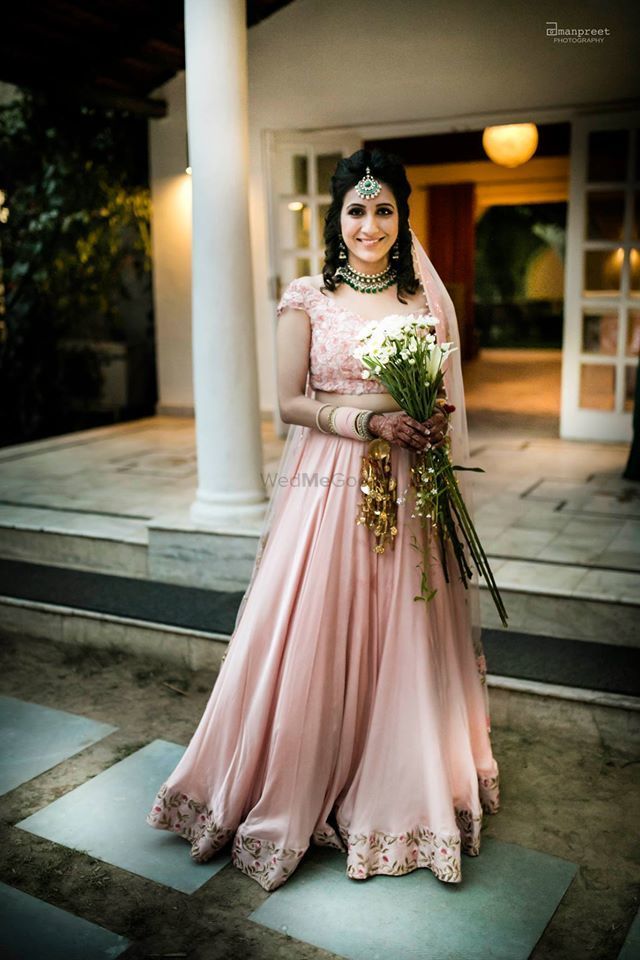 Image via Pranay & Kriti (Delhi)
Just plain fabric with a border- a sweet option for the minimal bride!
Lace Work Lehenga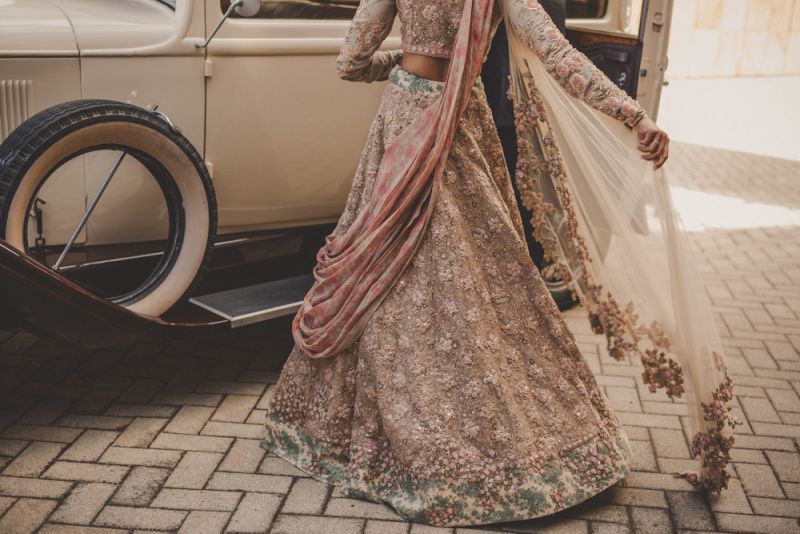 Image via Neha & Zoheb (New Zealand)
Stunning is one way to describe it- we hope more brides realise that!
Raw Silk Lehenga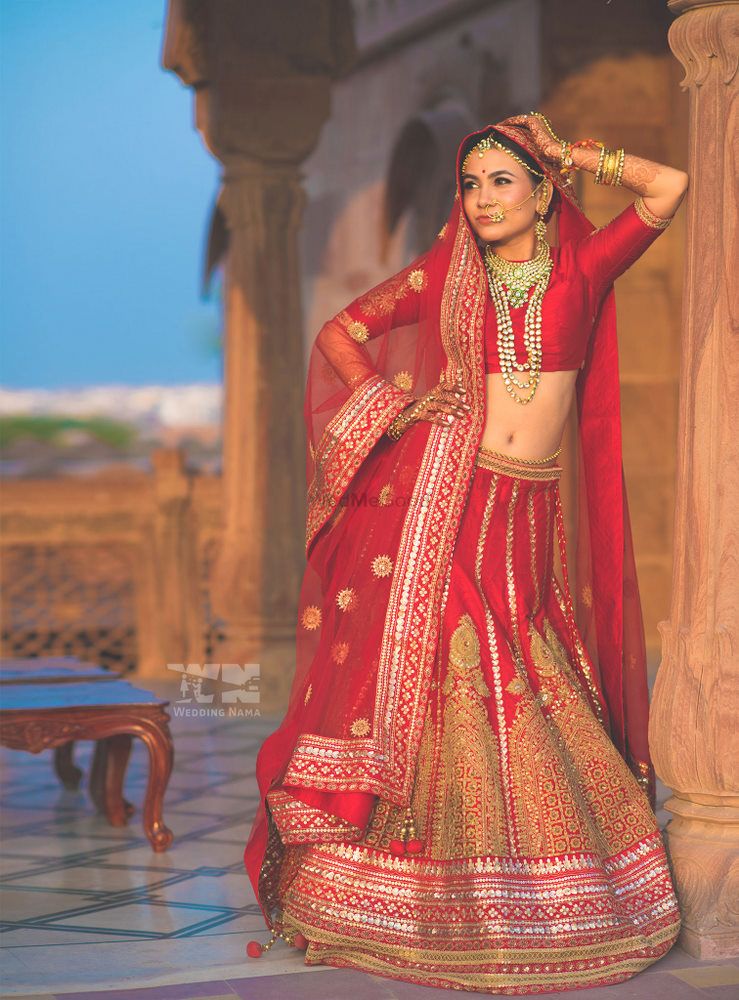 Image via Shweta & Arjun (Bikaner)
Raw silk with embellishments- another classic fave!
Buti Work Lehenga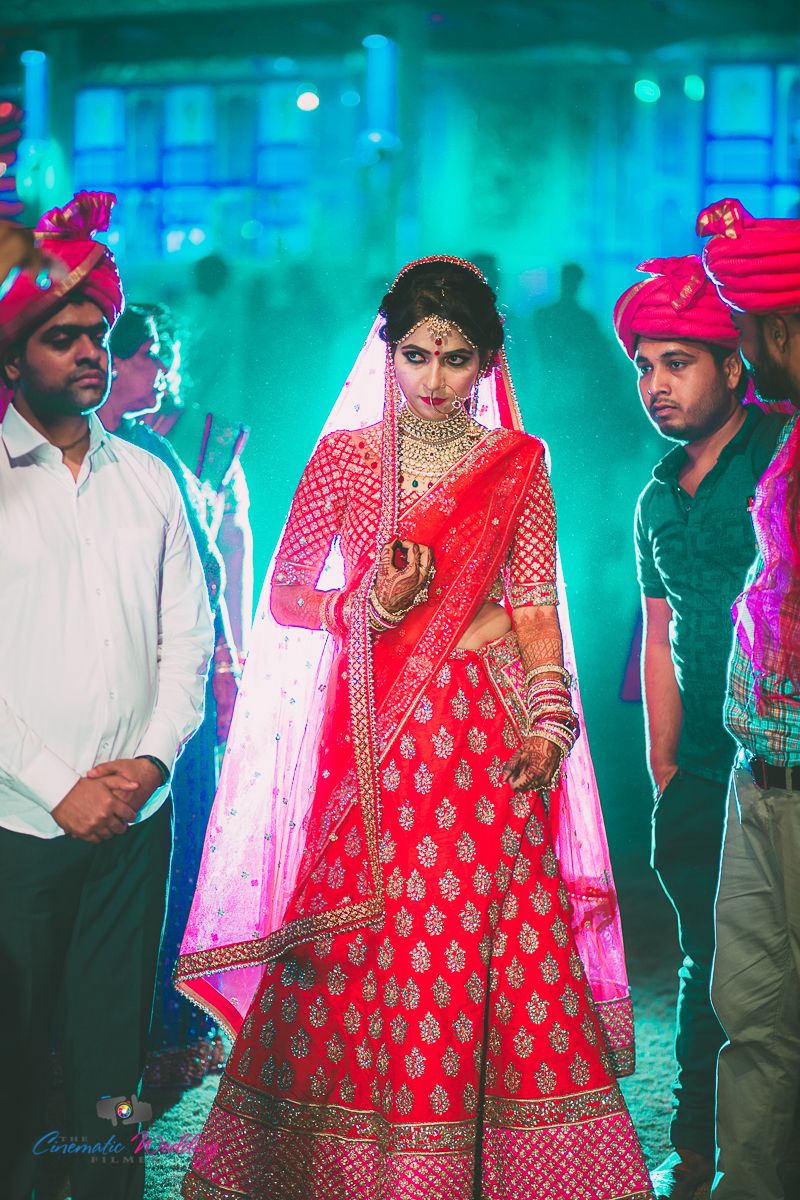 Image via The Cinematic Wedding Filmer
Simple and sweet without being OTT!
Ruffled Lehenga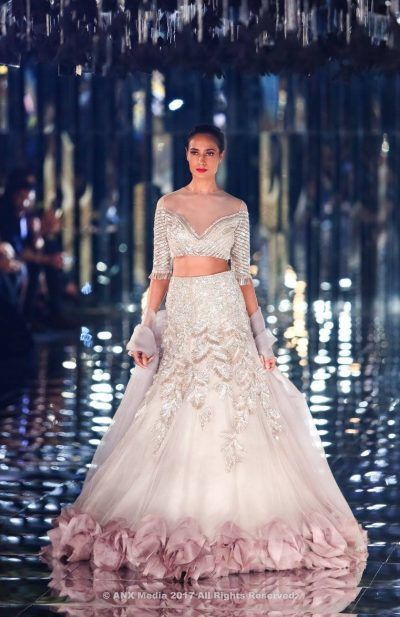 Image via Manish Malhotra
Lehenga with ruffles in the bottom- looks so modern and cool!
Layered Lehenga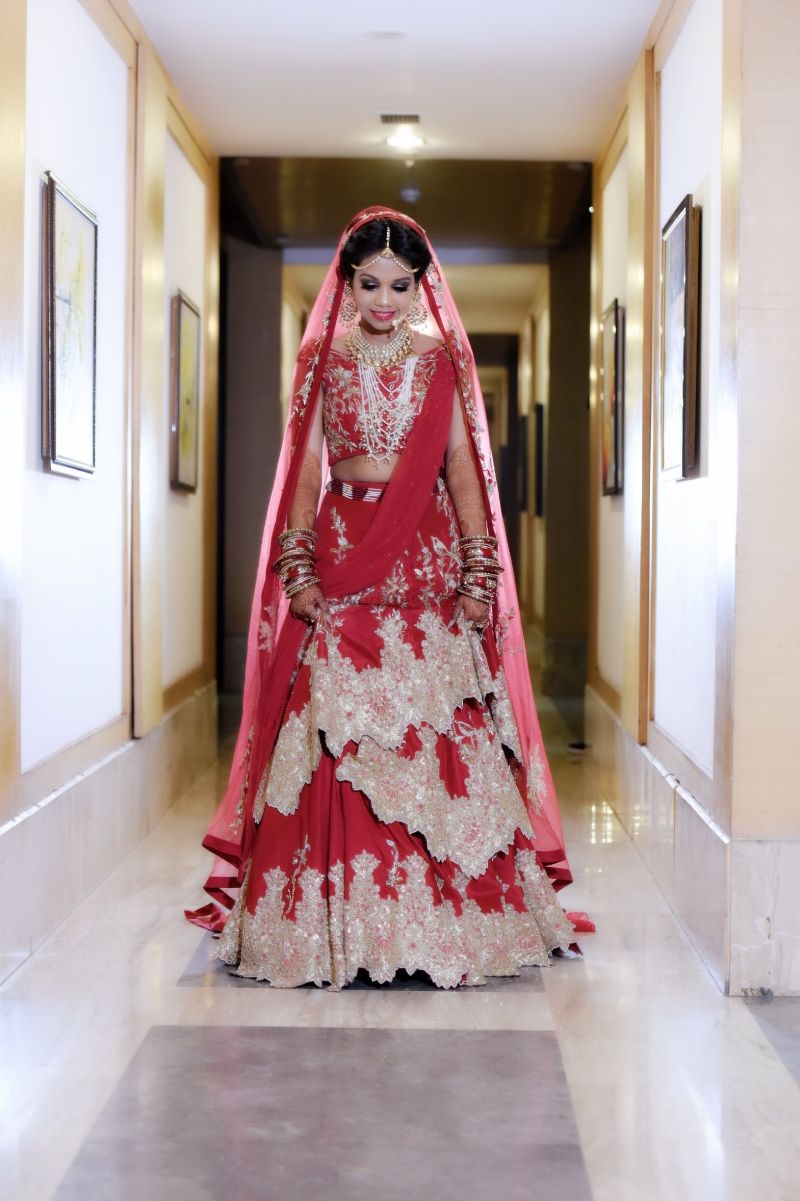 Image via Makeover by Pout N Puff
Another new design for a bridal lehenga- pretty different!
Patchwork Lehenga
Image via Portfolio Studio
On the border about this one, but does look unique!
Patola Lehenga
Pic via Asopalav
Patola saris are coming back in style - this Asopalav one is a great example of that! Look at the colours...
Printed Lehenga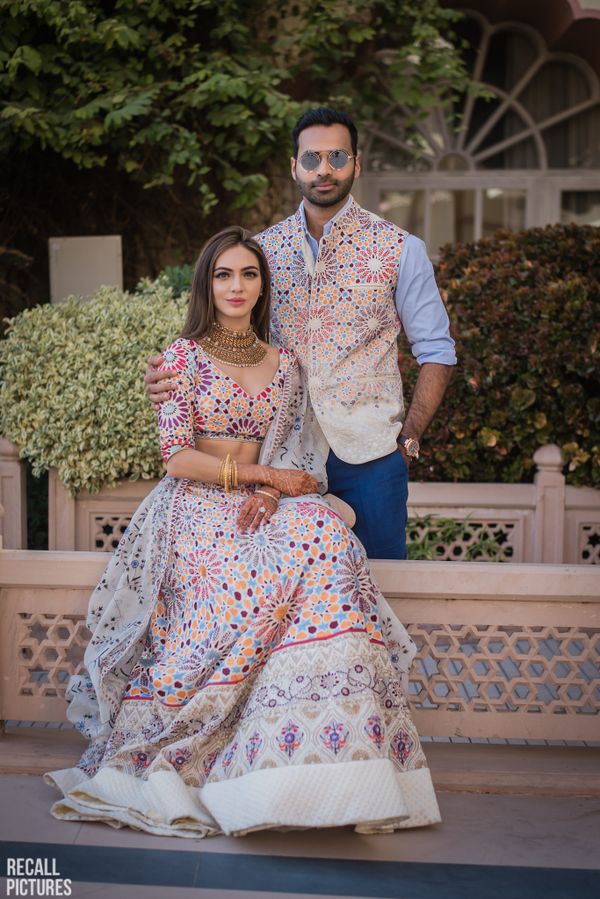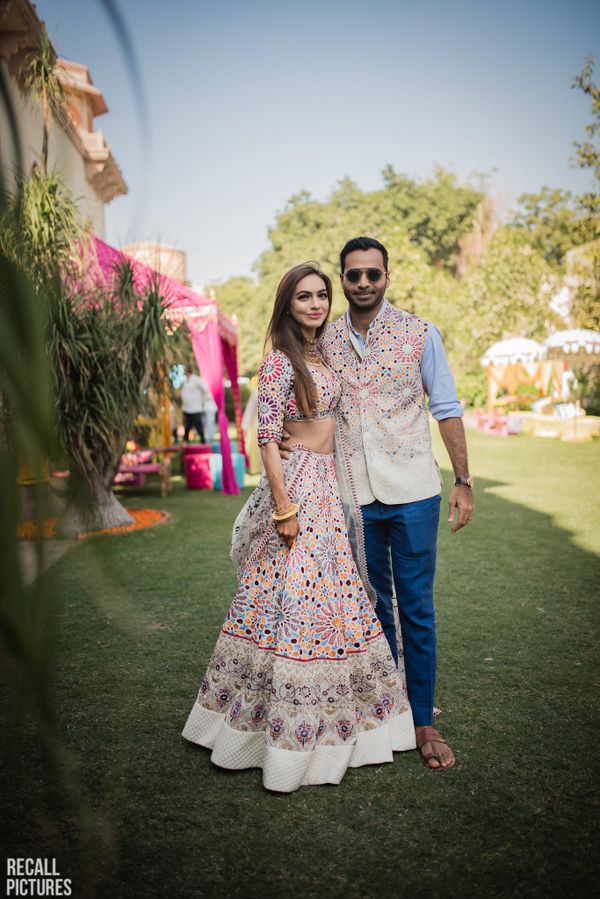 Pic via Recall Pictures★ 5
We all love an easy peasy printed lehenga - it's so casual and so fun!
Scalloped Border Lehenga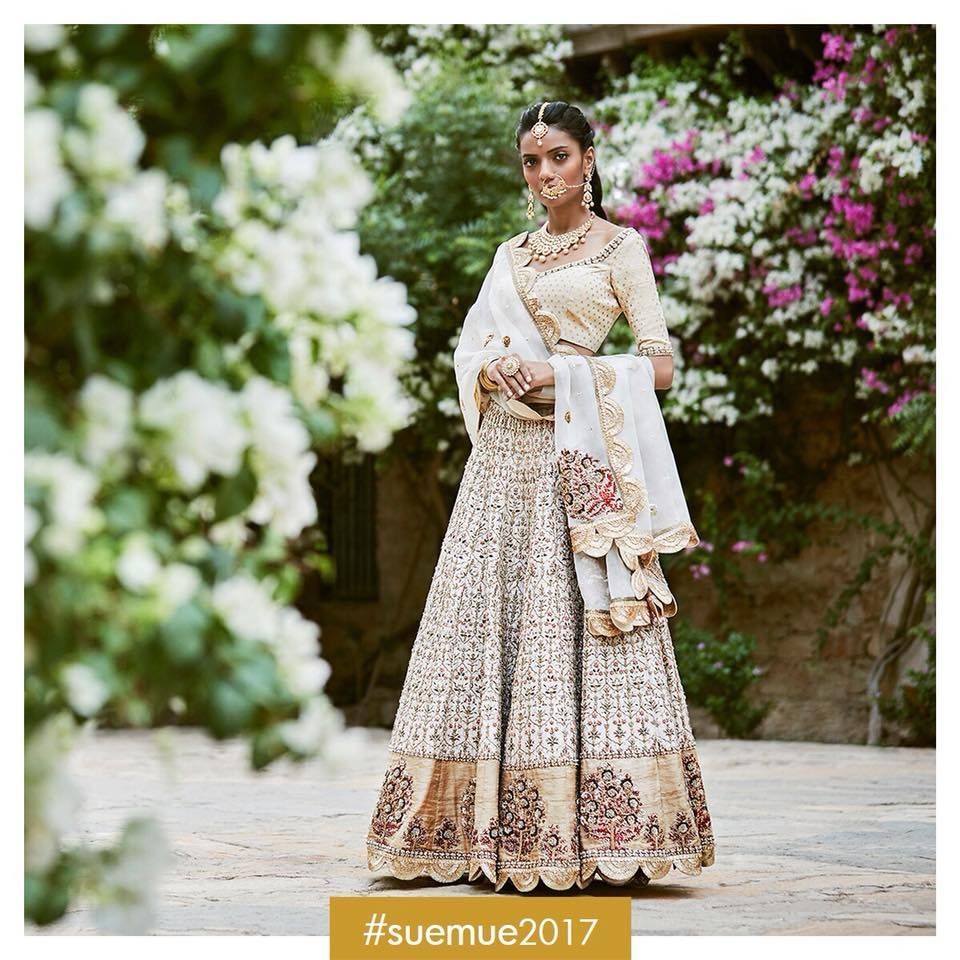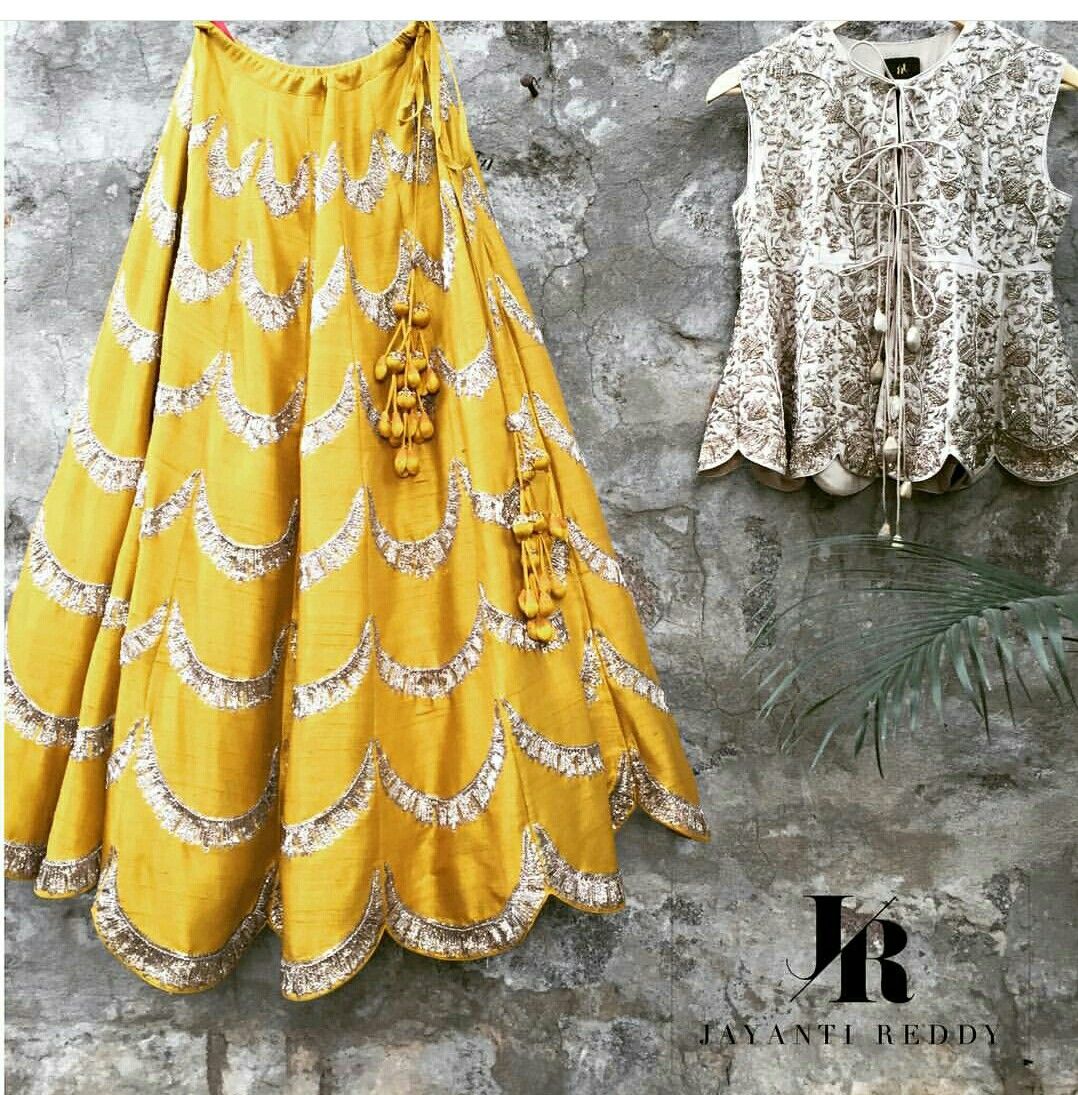 Pic via Sue Mue + Jayanti Reddy
Scallop borders are here to stay guys!
Chevron Print Lehenga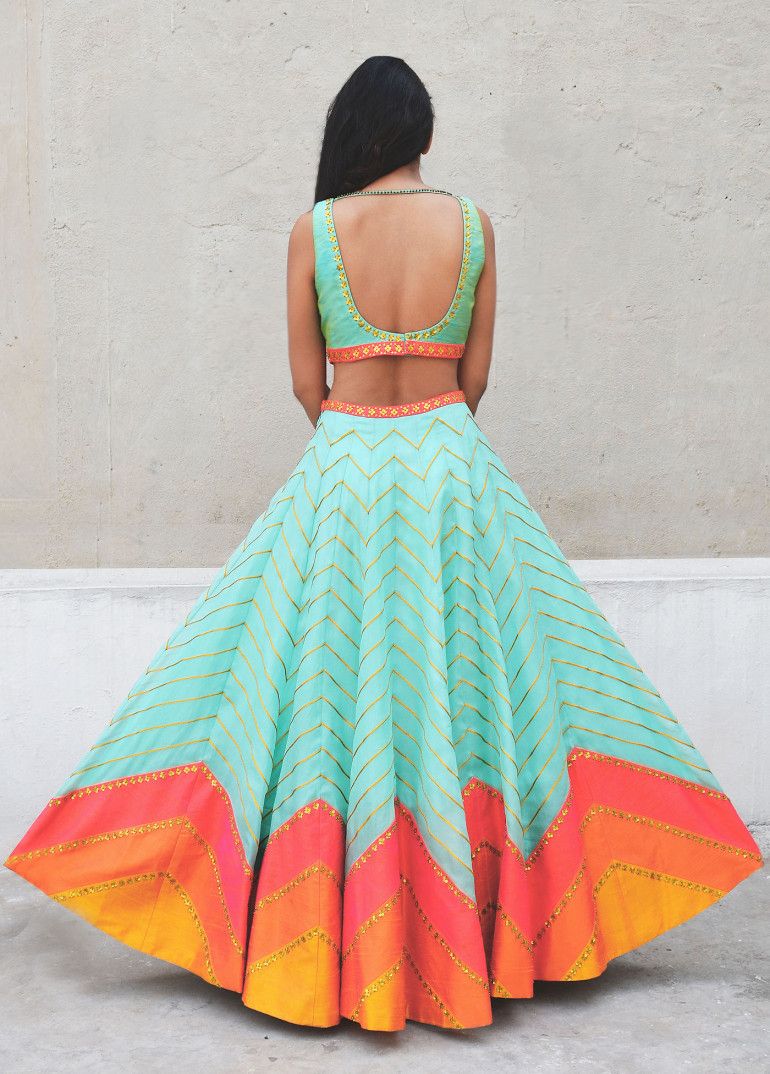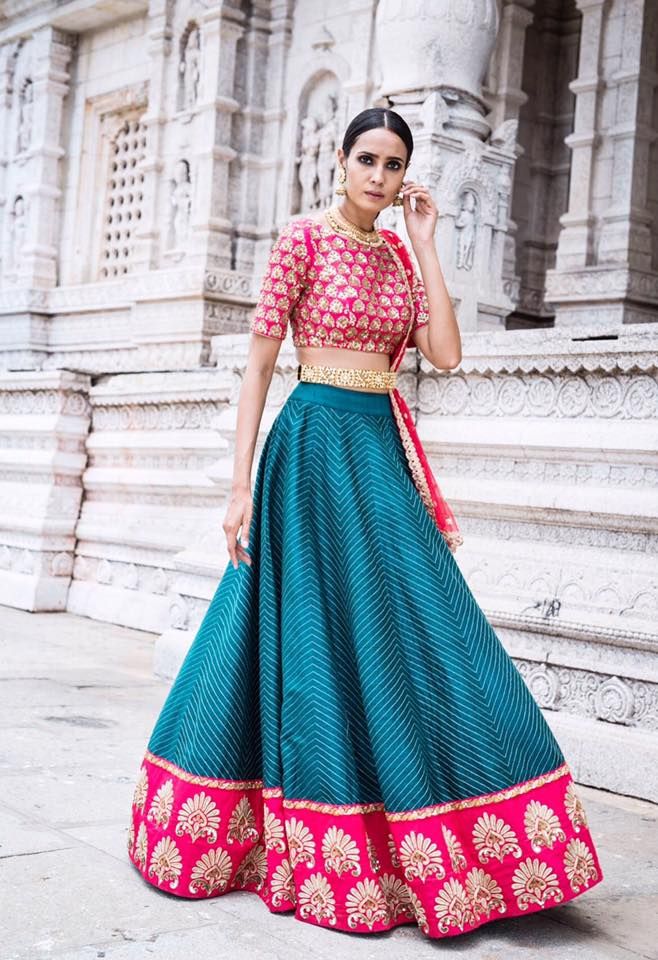 Pic via Priyal Prakash + Sue Mue
Modernity meets trdaition, these chevron embroidered lehengas are good for the new year!
ALSO READ: 30 Sabyasachi Lehengas We Spotted on Real Brides!