5 Decorators Tell Us - Elements That Can Be Reused Across Functions!
BY Sakshi | 18 Apr, 2018 | 5128 views | 3 min read
If you act smart, then there are a lot of decor hacks you can employ at your wedding which can save you a sweet amount of money- yep, decor elements which can be reused across wedding functions is something you should invest in, which are gonna prove their worth not once, but maybe 4 times over! While our trending fave is a giant wedding hashtag, which can be used across possibly every wedding function, we asked a few known names in the decor field to give us their ideas, and here goes!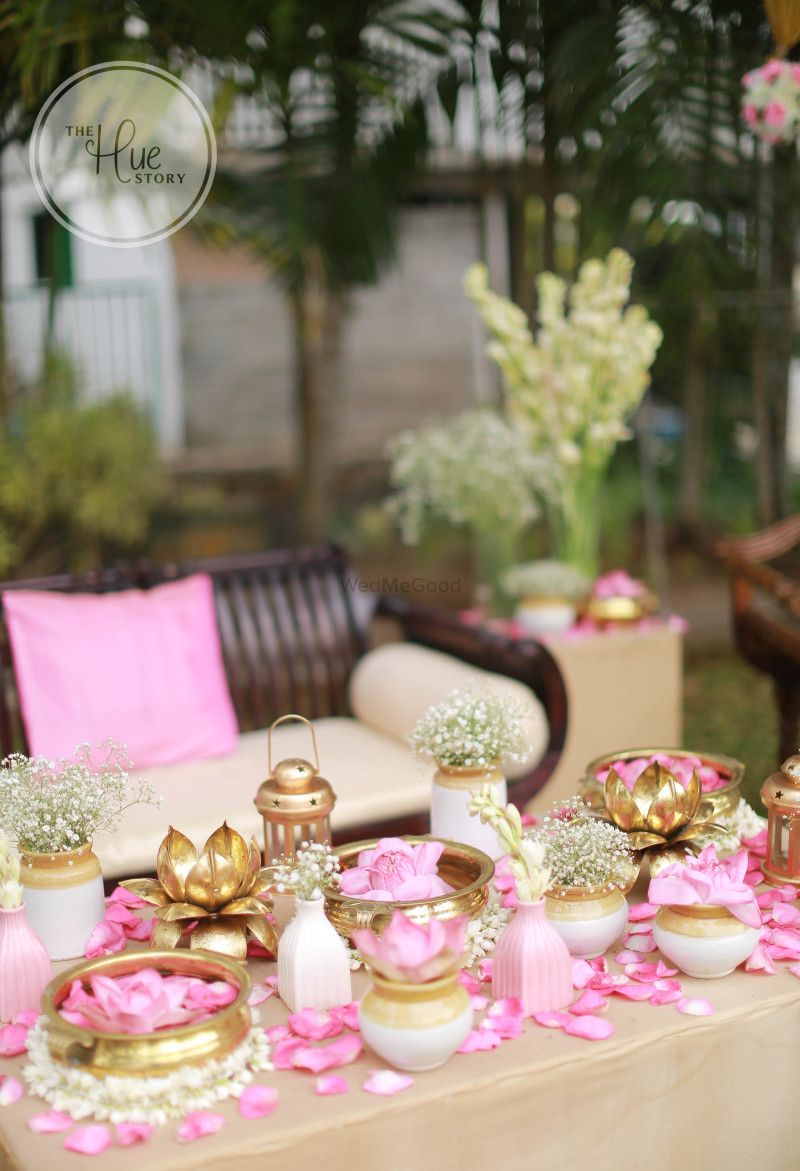 Reusability of elements depends totally on the logistics of the event : Are the events taking place at different properties or at different venues in the same property. If there are at different properties than it amounts to quite a cost incurrence. But if it is at the same property then it serves its purpose. One of the most basic elements that can be reused (subject to the events having at least a 10 hour turnover time period) would be the infrastructure : Tables, chairs, hanger structures, canopies etc. Then, every event all you got to do is change the colors or the style of their treatment!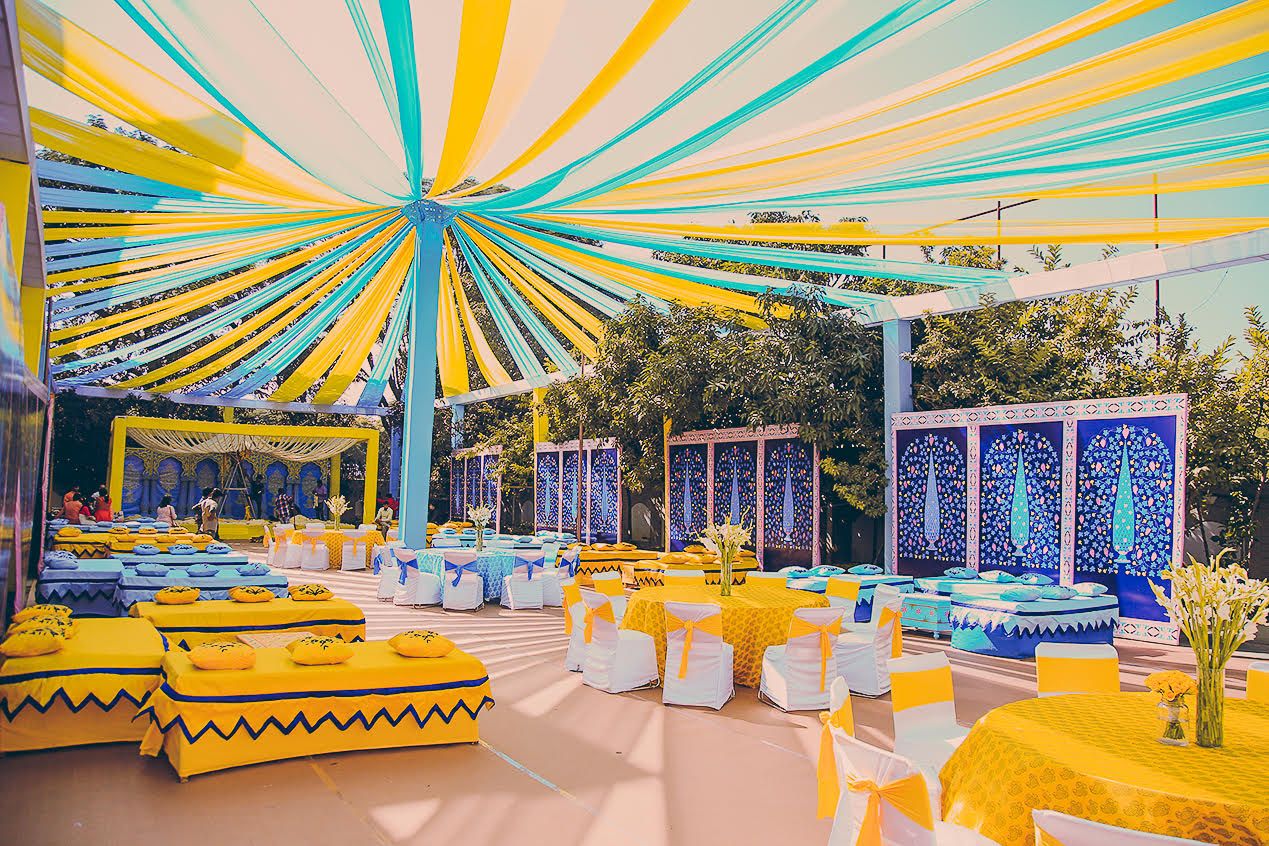 One could play with the colours of the urns across their function. The same vase/ urn could look quirky and fun when painted teal for mehendi and then classy and elegant when painted white or gold for the wedding. Same happens with certain types of chandeliers too!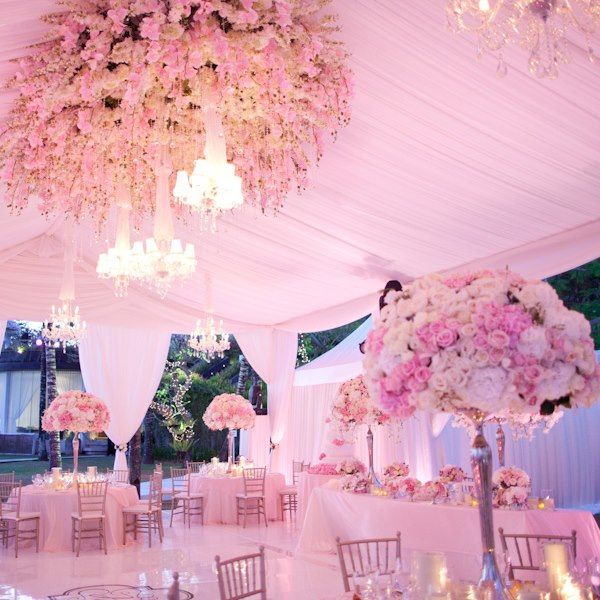 Assorted candle stands and vases on beautiful mirror top consoles and pedestals, standing shamadans and crystal chandeliers are a few elements that can spruce up corners instantly. Another thing we play around with at The Design Room is chair back detailing, utilising fabrics and artificial florals.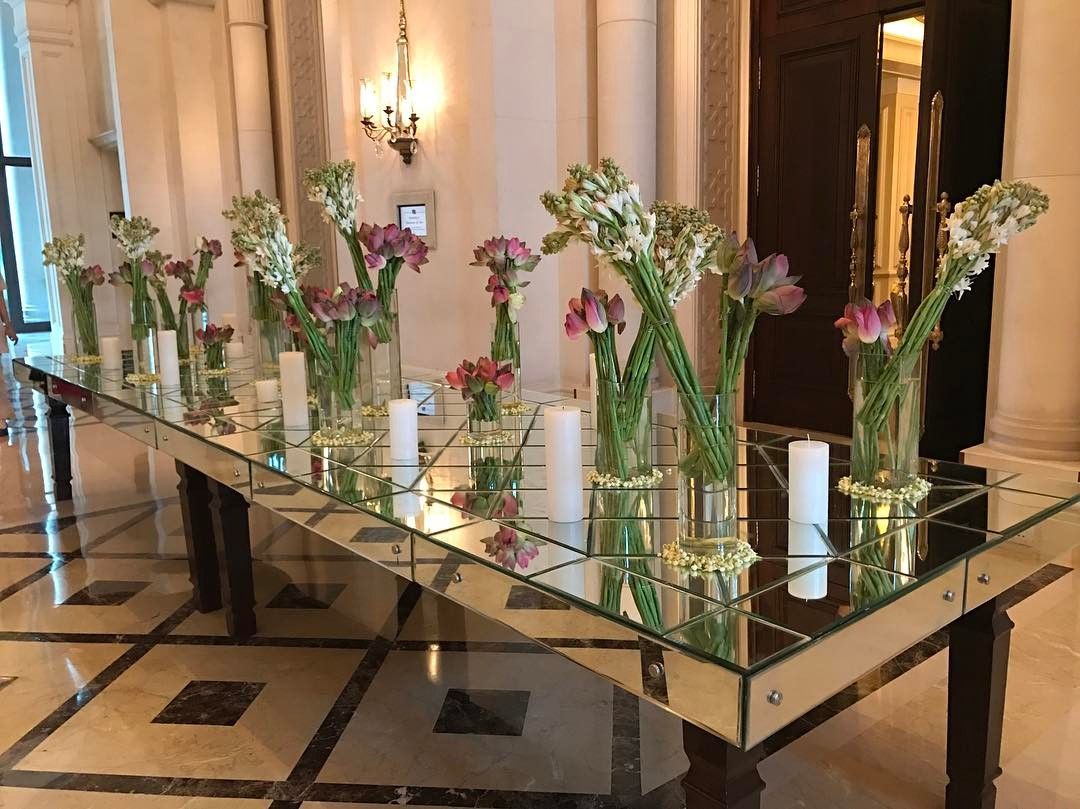 Kilims/Persian rugs: Very hardy and versatile. Rugs are made from very tough materials like wool and jute. They can take a lot of wear and be cleaned to look brand new every time. They are the perfect accessories to use indoor and outdoor to give the party a warm, homely feeling. They also add loads of colour and pop to the decor.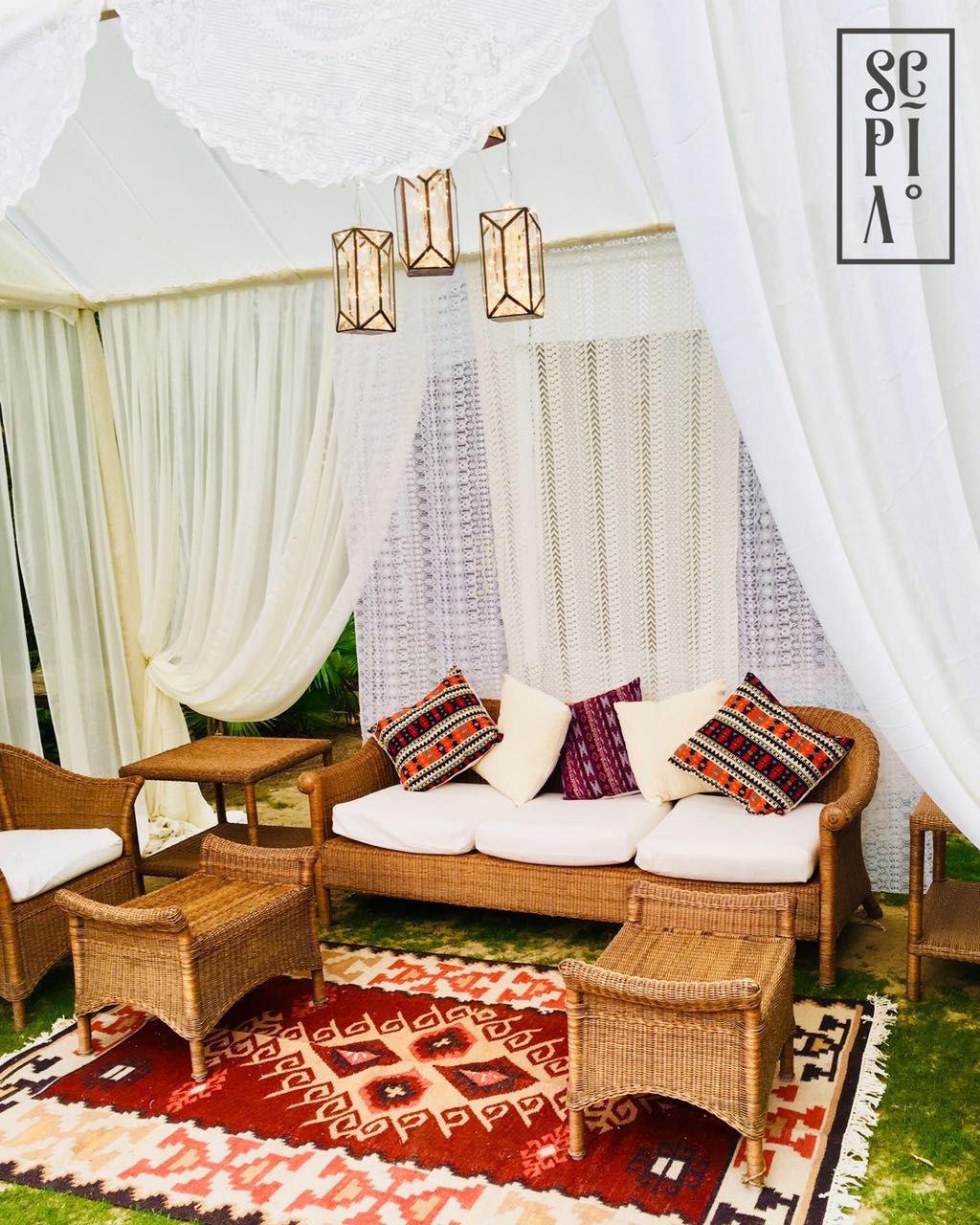 We call these jars as #Shamira jars having first used them at Shahid-Mira Wedding! They can be hung over a bar with real Candles inside them or at various levels creating the look of a multi-layered chandelier or from a tree to dress them up - quite an all time favourite and super hit every possible time.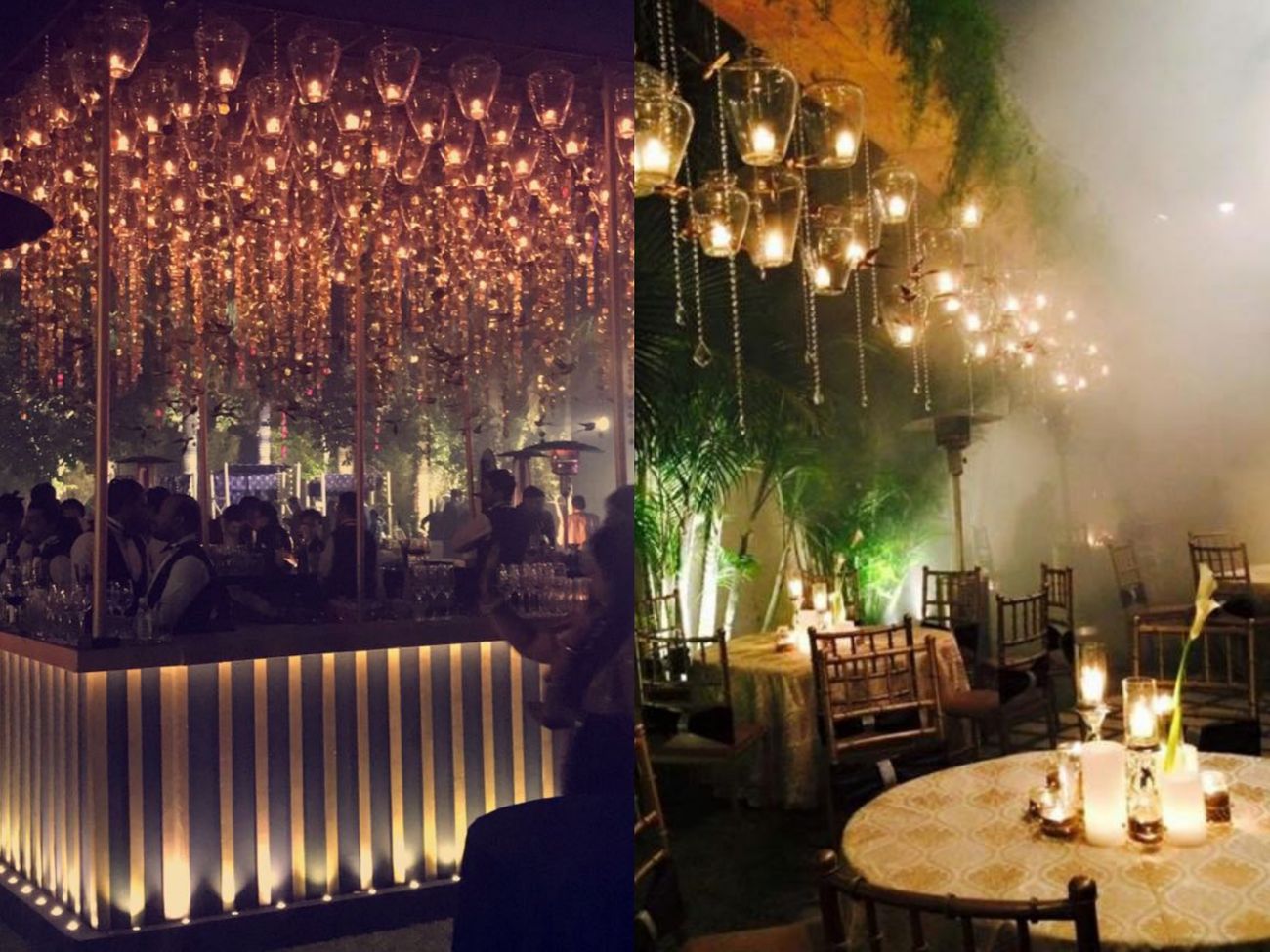 ALSO READ: Decorators Reveal: The Biggest Trend That Will Dominate 2018!